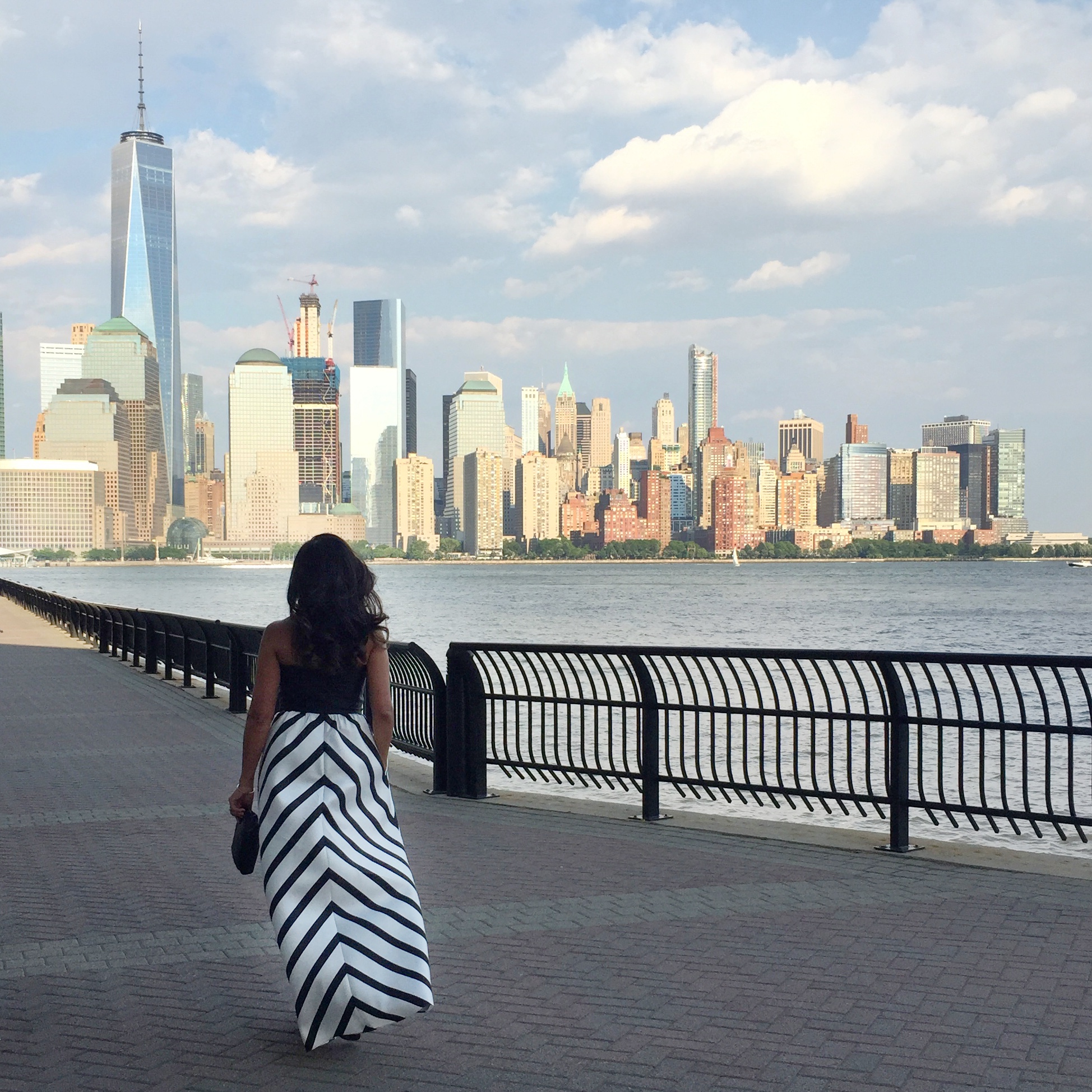 Shop the Post || Dress (love this one too!)| Knot collar (sale 50% off!) (in silver) | Sequined clutch (similar) | Shoes | Earrings (similar) | Ring (similar)| Bracelet (similar) | Lips in Mary Jo K | Nails in Macks
Ah, summer! Time to rest, relax, read, and…reinvent! Now that summer is in full swing and I have taken the time to digest the school year (my teaching year, that is!), I am happy that I'm starting to envision (albeit, slowly) the "what comes next" moments of my life. I've been away a bit more than I'd like from this space, but for good reason. I wanted to ensure what I really wanted to say and share in this space; to make it a valuable place of my time to create, and more importantly a value to you to visit. I have loved every minute of it, and I look forward to doing it everyday! I hope in the coming months you'll see more of that, and as always I thank you for joining the journey.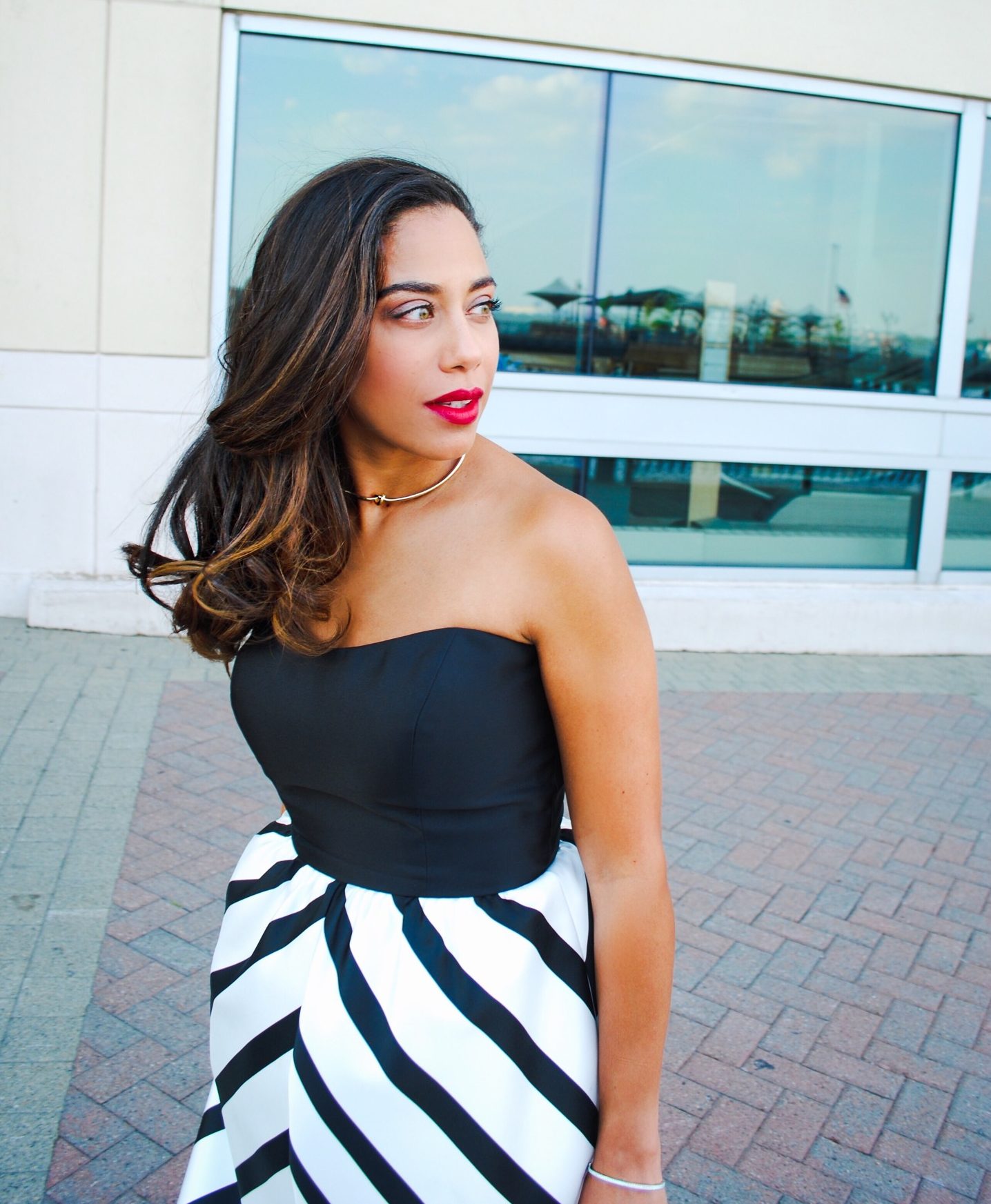 I was so excited to dress up (what mom doesn't when it's a grown-up night's out?) when my husband said that we had a black tie dinner to attend. I immediately knew that I wanted to wear color. It's my go-to for most of my looks, especially events. However, I couldn't help but find this gem in a last minute attempt to get something new to wear (there's always something about getting dressed up that makes you think you need something new, am I right?).
I found it at Nordstrom and there were clearly two things that made it immediately perfect to wear – stripes and pockets! And I can tell you first hand that a gown with pockets is a girl's best friend! My pockets even became topic of conversation from the ladies who saw me pull out my cell phone from my dress, which I found very funny. I kept the rest of the look simple with dainty accessories and a pop of red on my nails and lips (I am obsessed with this matte lip color!).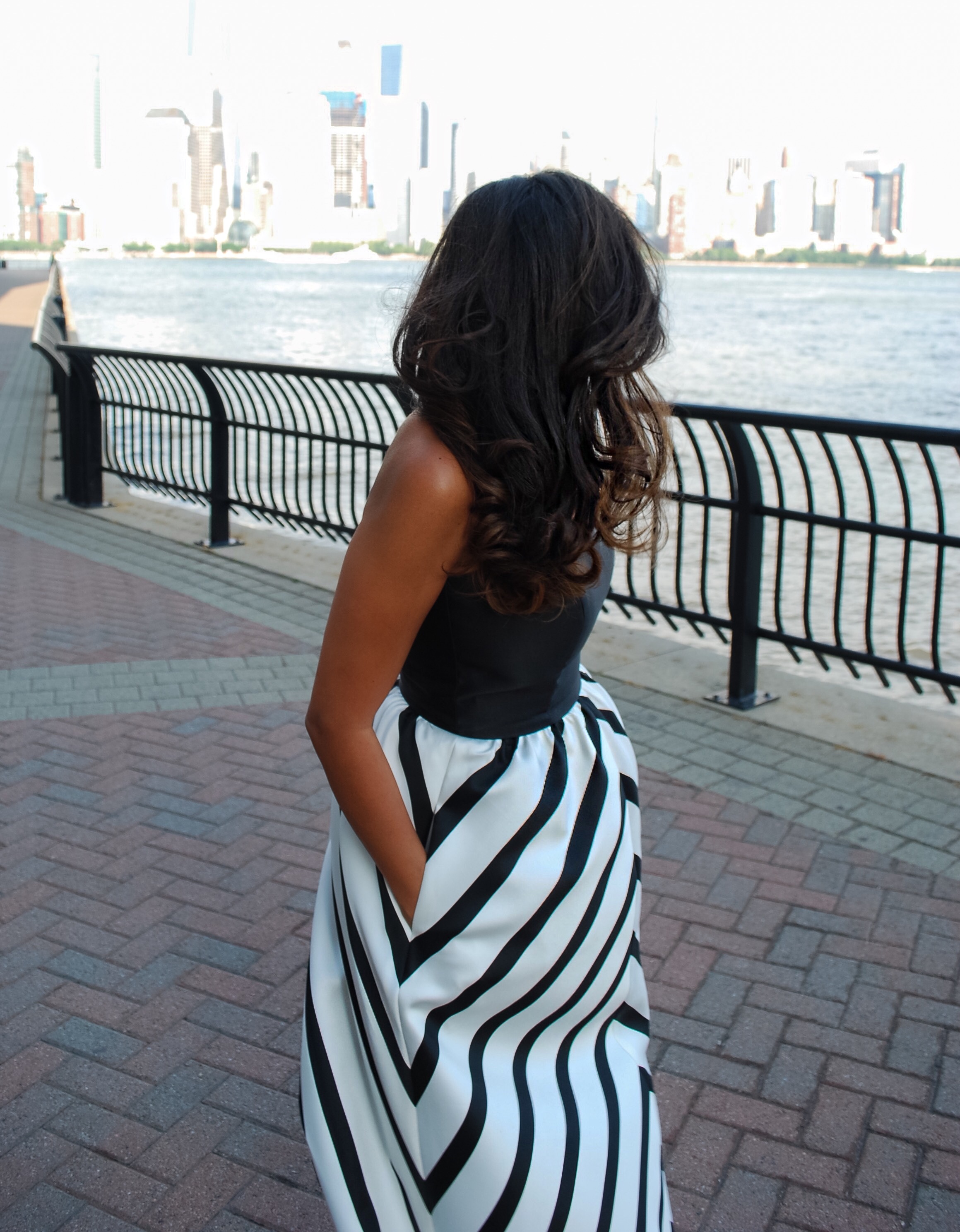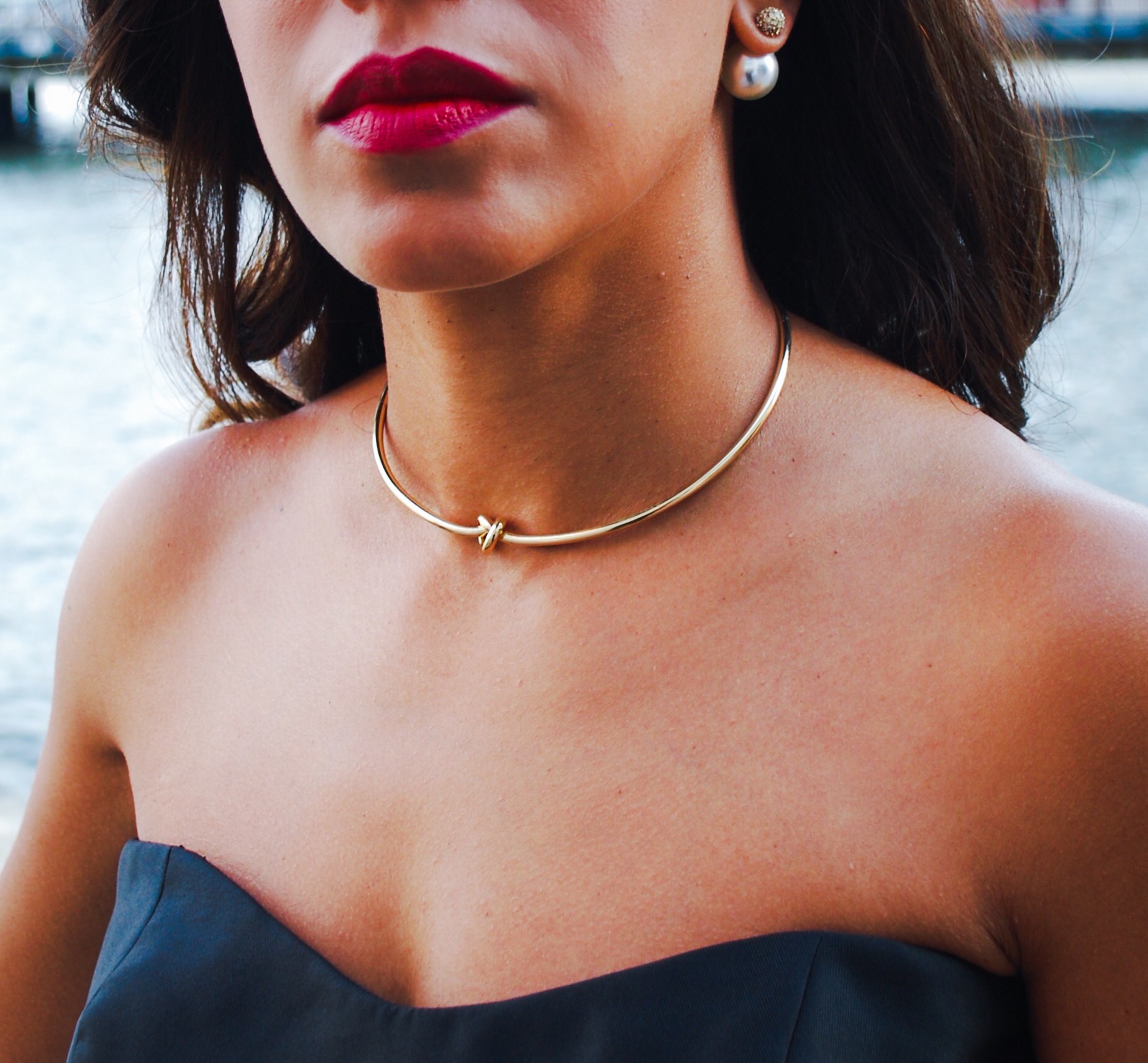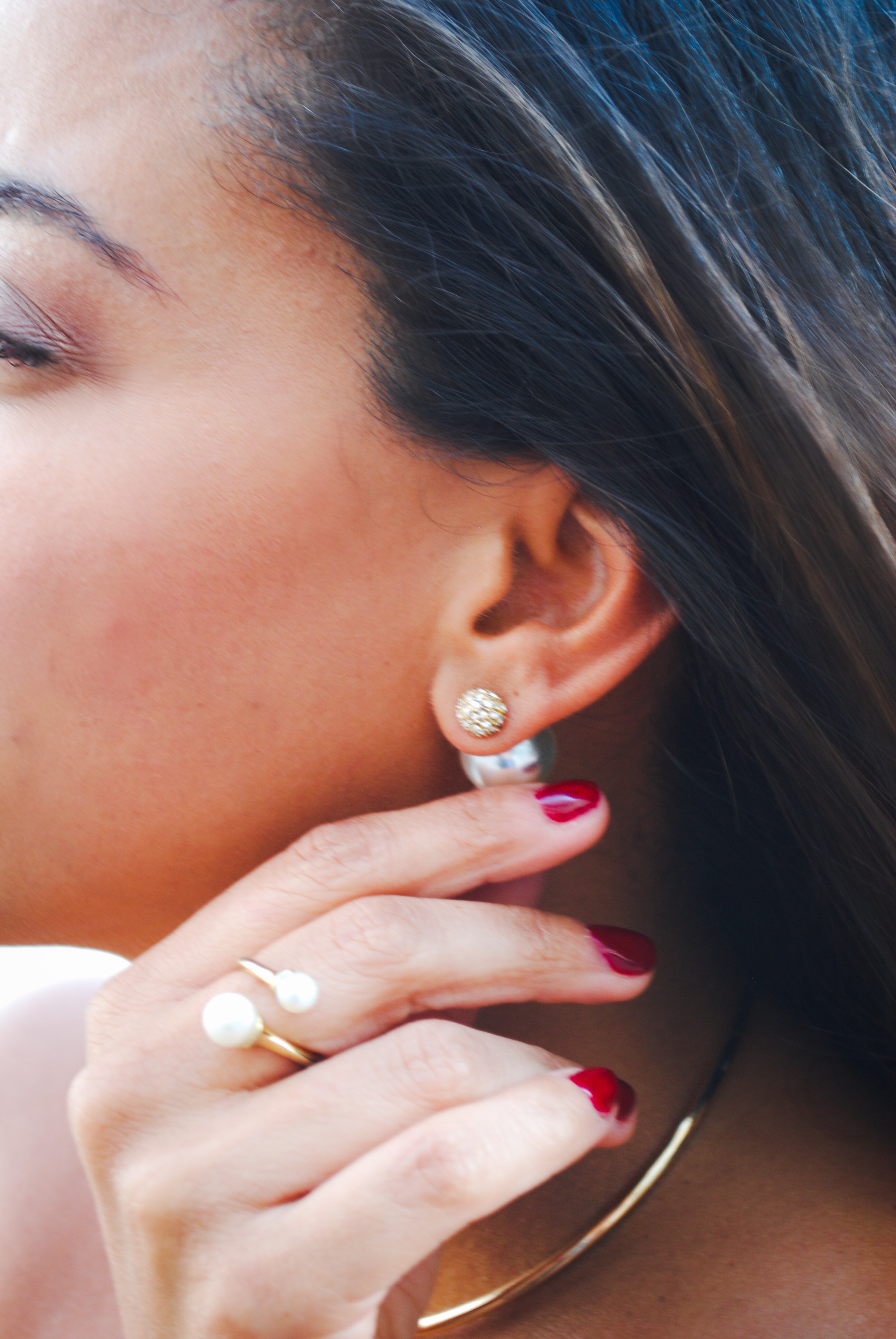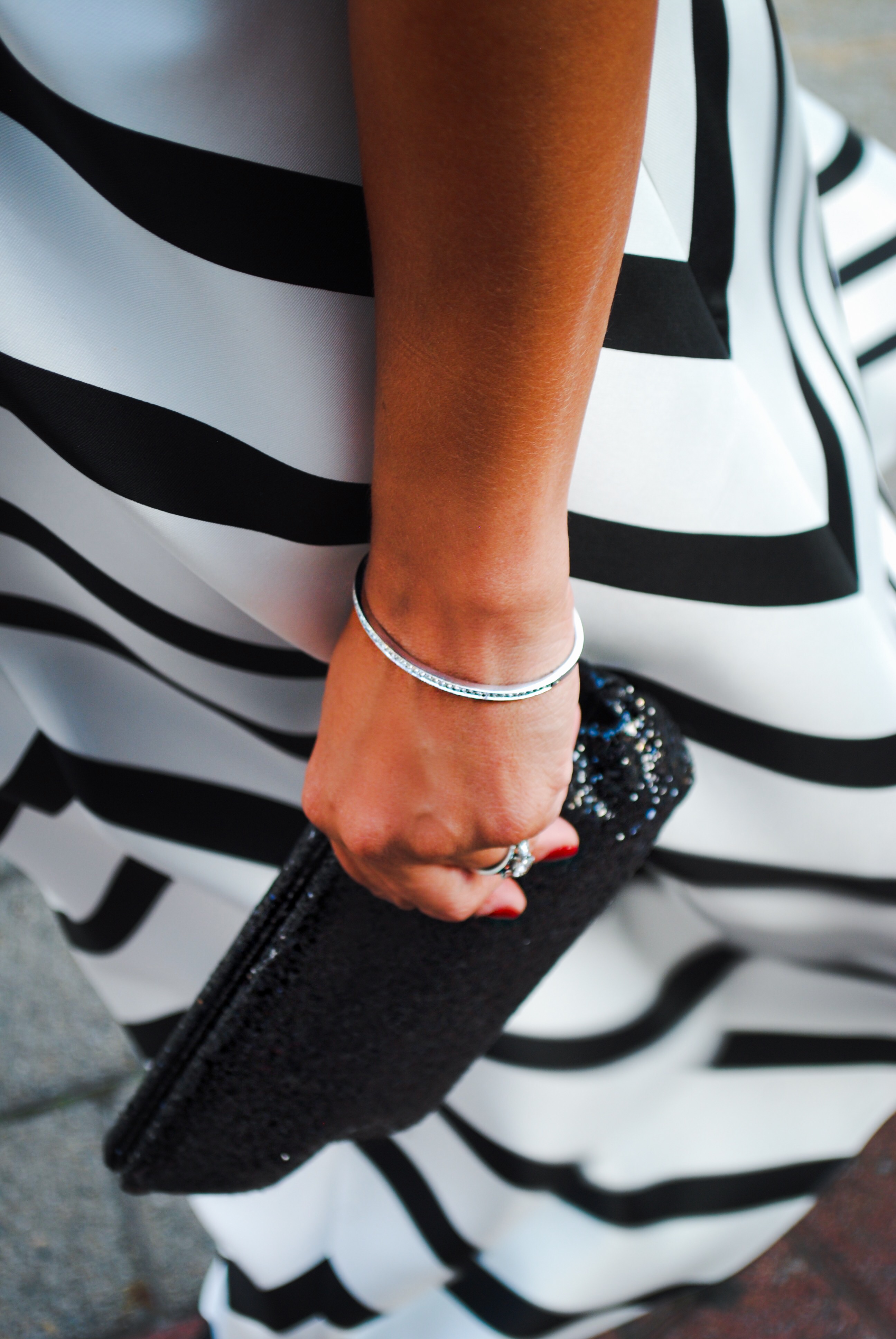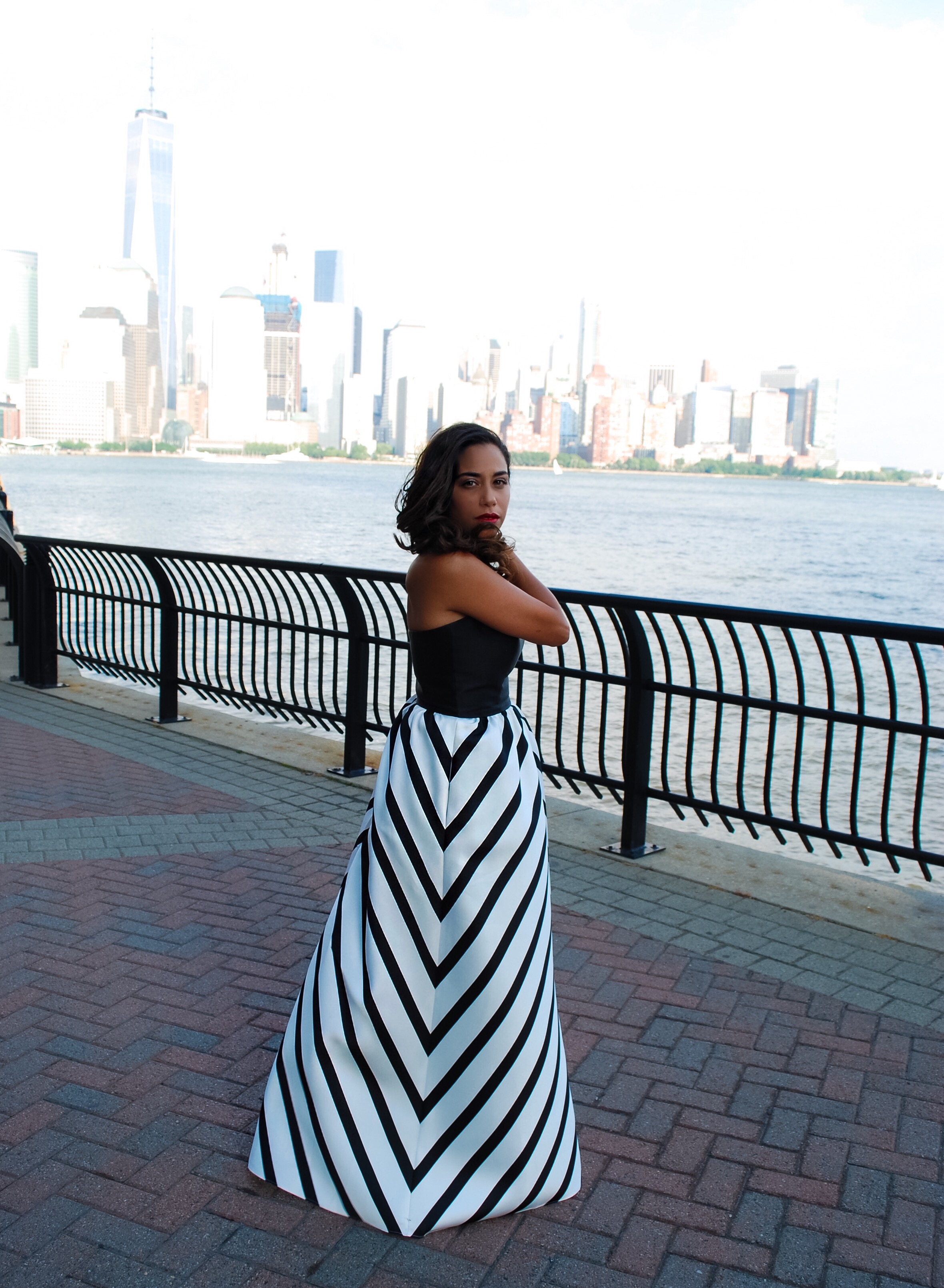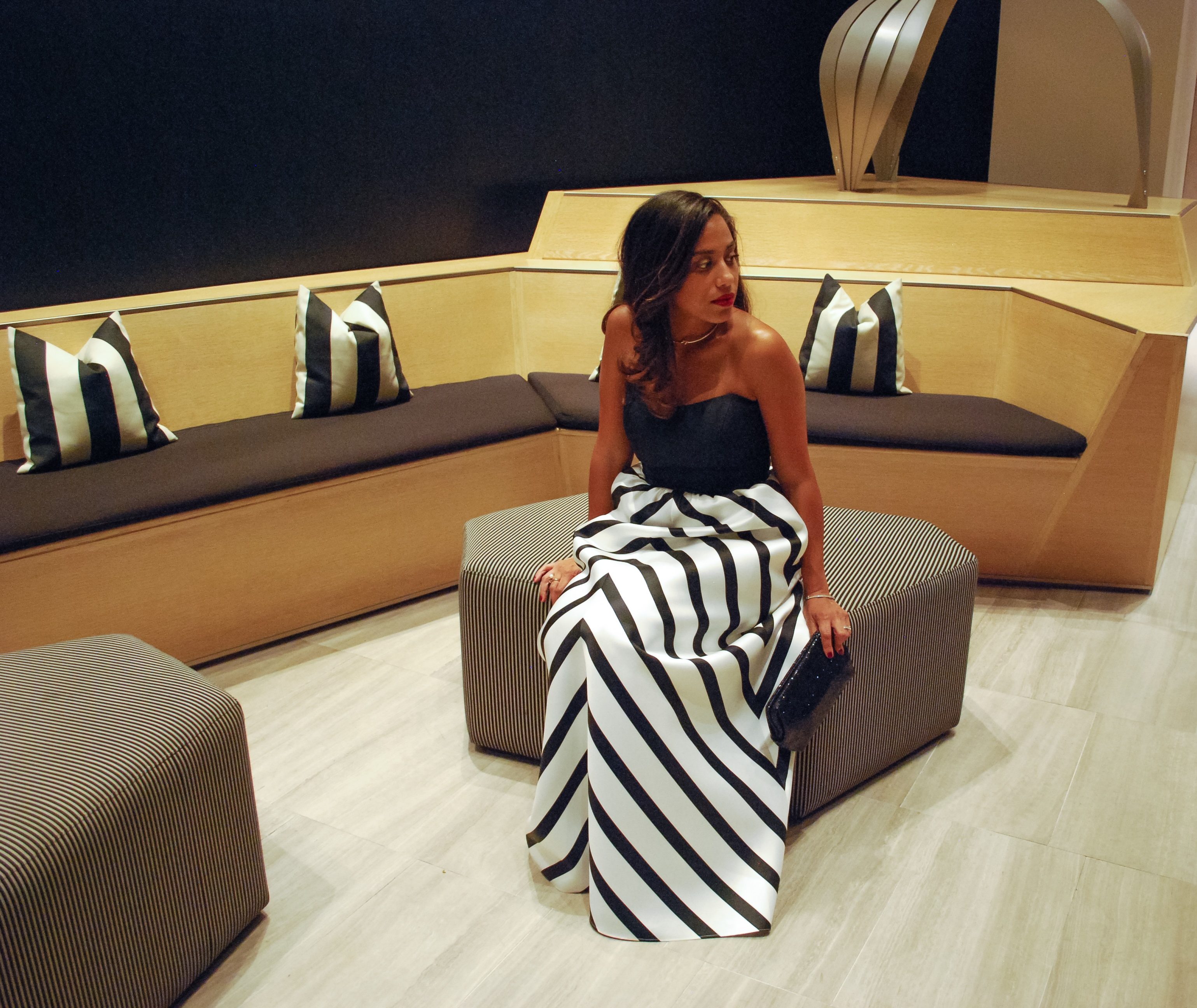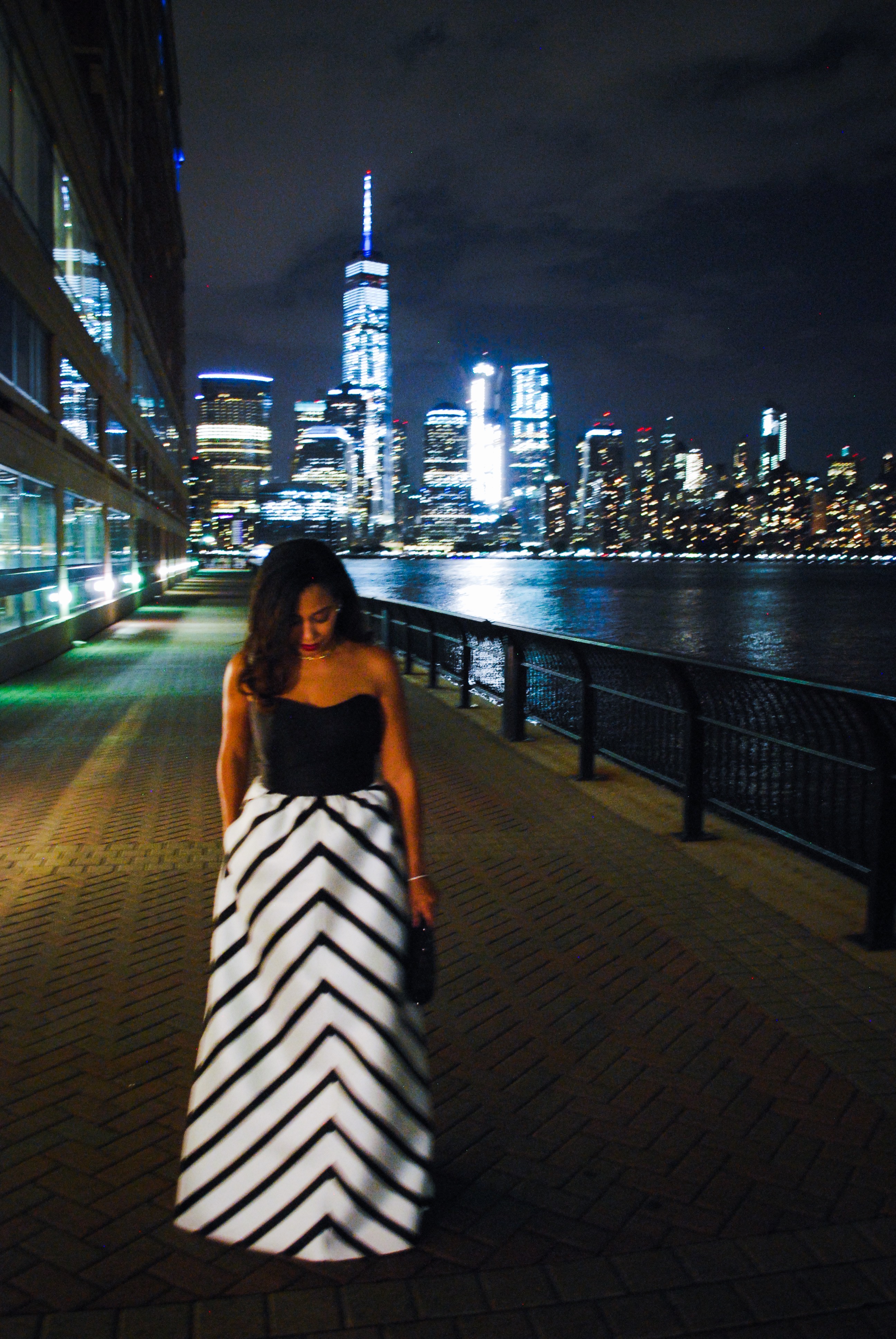 So if you ever find that you need to get dressed up, do yourself a favor and try to score a beautiful gown with a little something extra for comfort.
I'd love to know, what are some of your favorite go-to outfits for special events? Is black the best bet? Share your thoughts in the comments or let me know on Twitter! Thank you for stopping by!
Shop the Post || Dress (love this one too!)| Knot collar (sale 50% off!) (in silver) | Sequined clutch (similar) | Shoes | Earrings (similar) | Ring (similar)| Bracelet (similar) | Lips in Mary Jo K | Nails in Macks