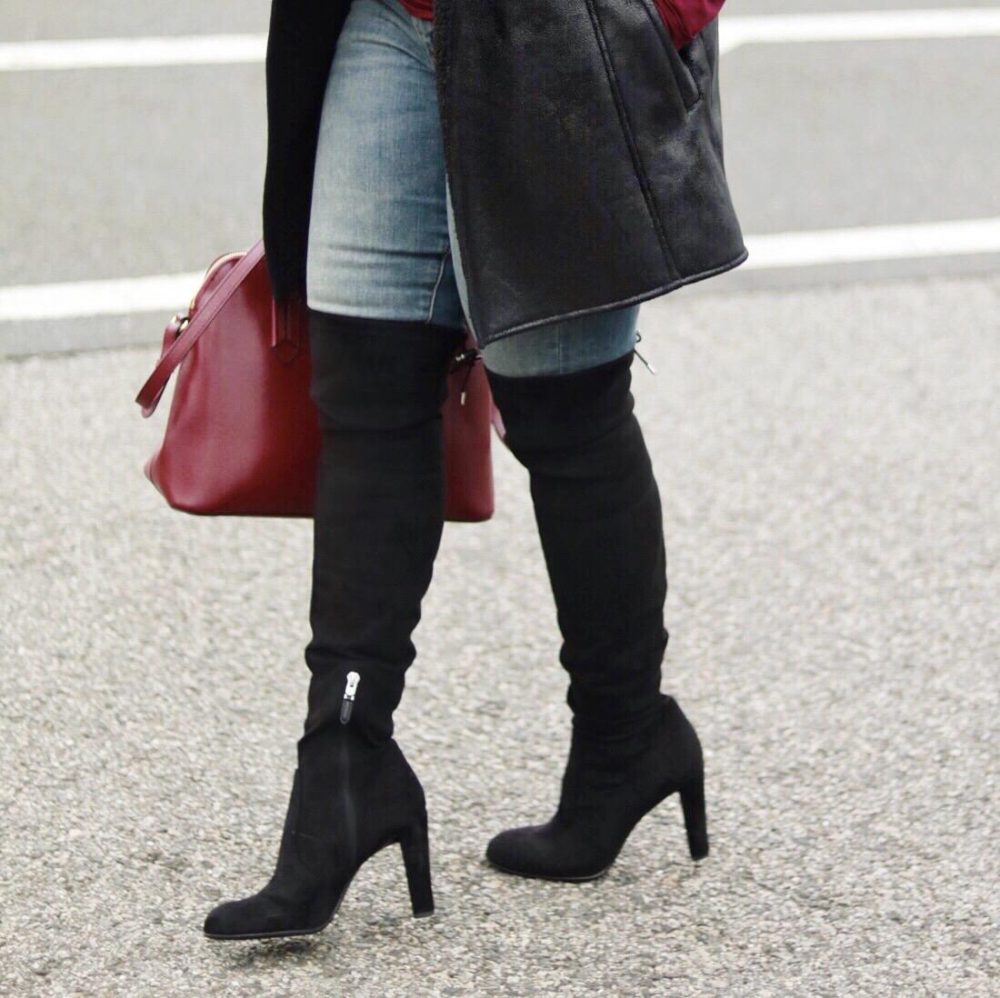 Happy Monday! It's October and that means so many things to so many people. It is a time to reflect as we begin to look back at almost a year gone by and focus on what we should all do more intentionally to think about others. One way in which I have used this platform is to bring my personal story of experiencing stillbirth to the forefront of the conversation, and expressing how fashion and style was the very focus that brought me back from that tragic place in my life. In a similar way, the fashion industry understands the importance of using their platform to support causes that affect all our lives in one way or another. A few weeks ago, I attended an event that brought fashion and philanthropy together in an evening of celebrating fall collections from Bloomingdales, Salvatore Ferragamo, Brook Brothers and others while highlighting the continued efforts to address pediatric cancer and other ailments young children face.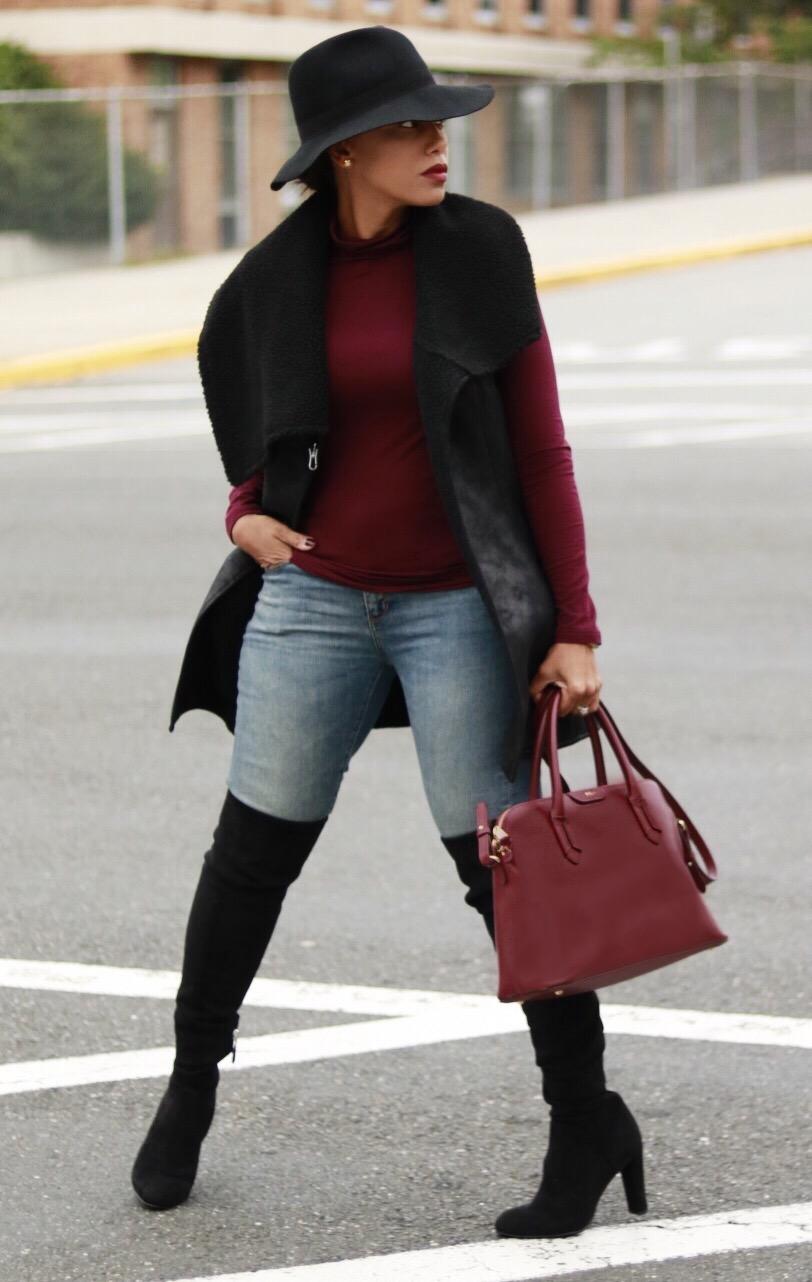 That is why I have chosen to take part in the  Shopstyle Collective x CFDA campaign Fashion Targets Breast Cancer this month to raise money for Breast Cancer Awareness month. I am honored that 10% of the gross sales generated from my site this entire week will be donated to the campaign! I truly believe there can be a connection between fashion and philanthropy as I continue to share how that exactly works for my personal story and mission. So there's no better time to get inspired by a few of my favorites and hopefully yours too!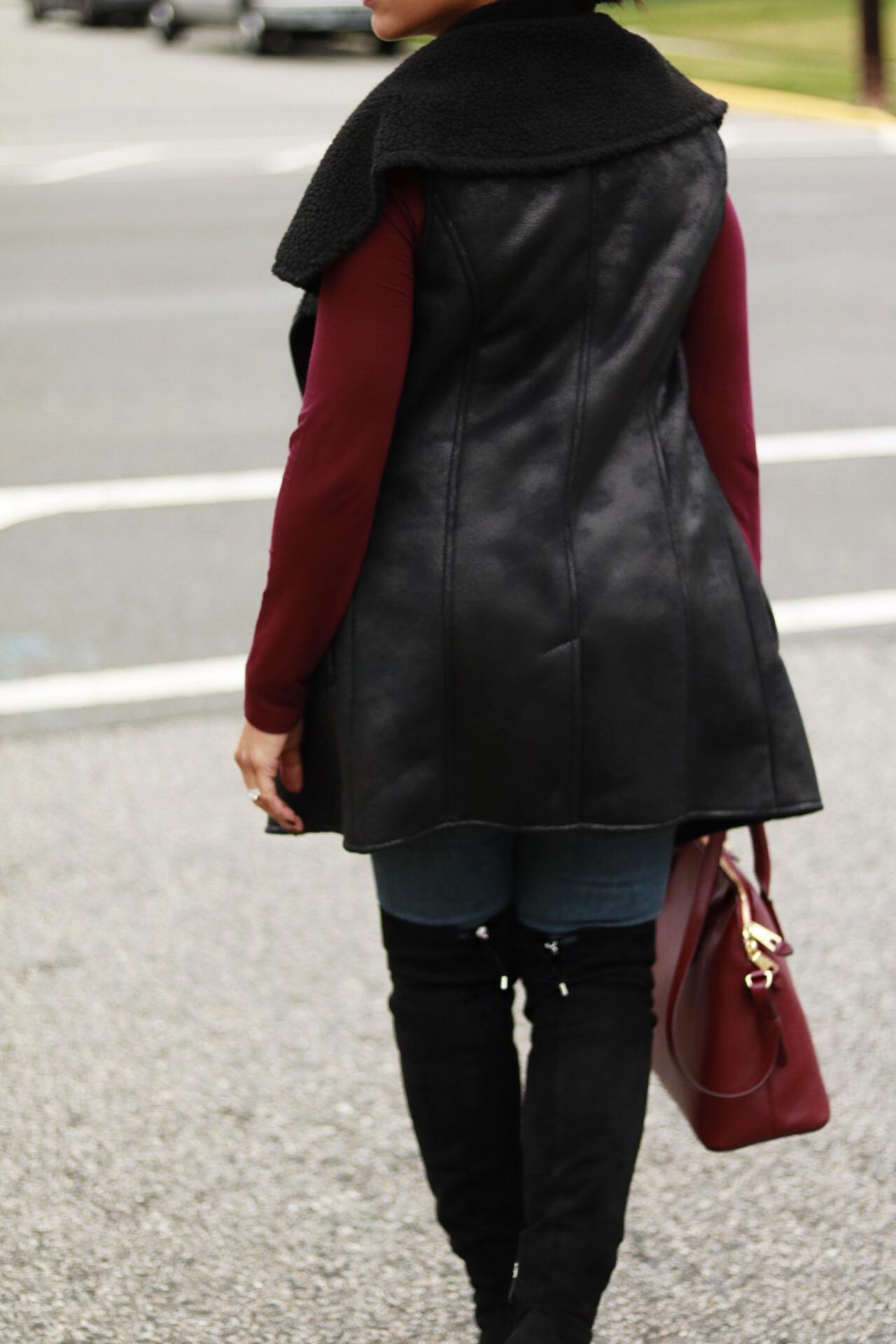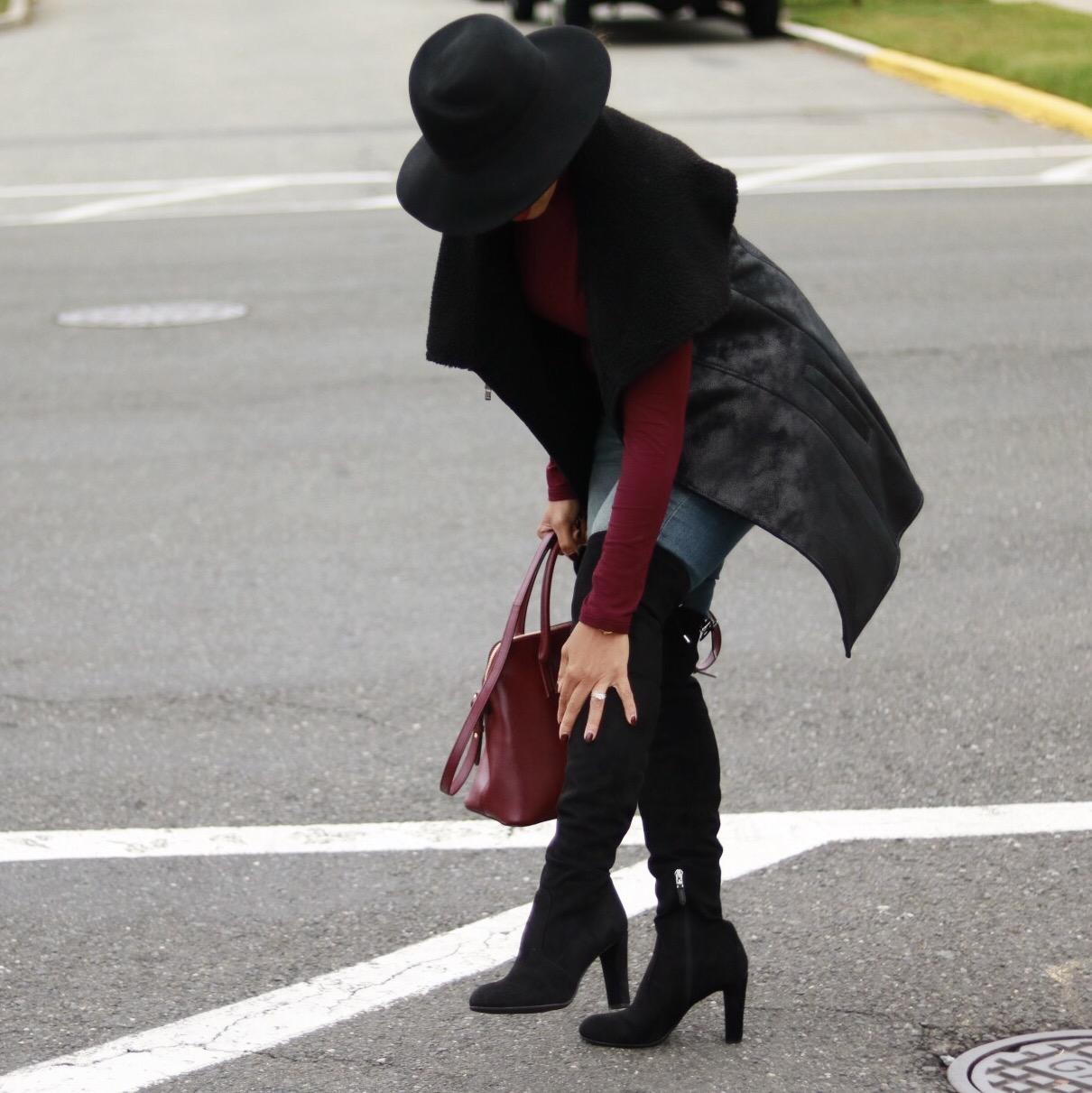 This time of year there is one fall wardrobe piece that is my absolutely favorite – over the knee boots. But at 5′ tall, finding the perfect pair of over the knee boots isn't always easy. However, there are a few that are sized just right that work for me! I've rounded up some of my favorites (past looks here and here!) for this season that are perfectly sized for us petite woman who still want to look and feel tall with this season's shoe closet staple!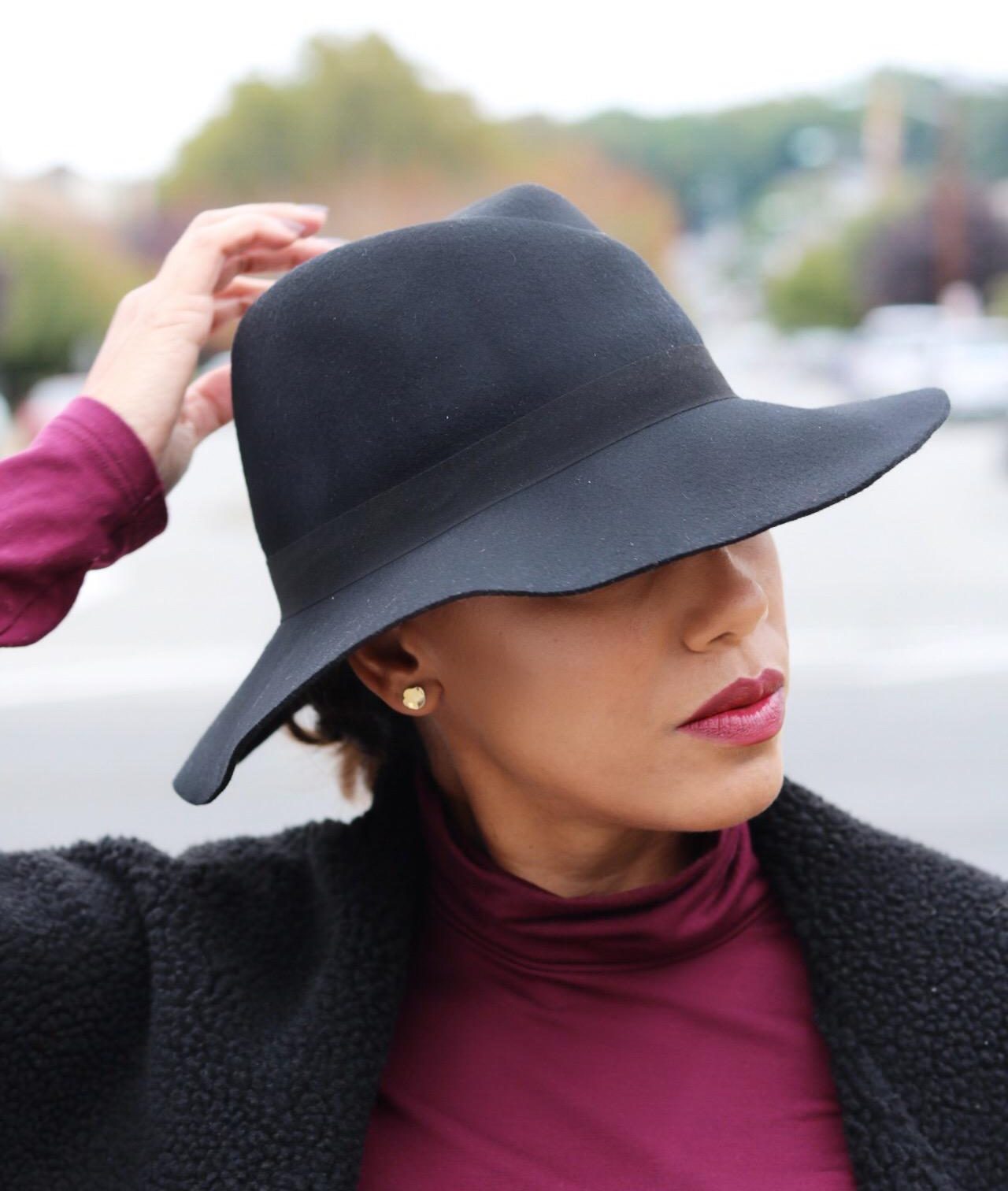 Shop the Feature // Vest  (similar) | Turtleneck | Jeans | Boots | Jack and Lucy Hat (PopSugar Must Have box!) | Handbag | Earrings
Thank you so much for reading! I'd love to know – what are some of your thoughts on how fashion and philanthropy can work?