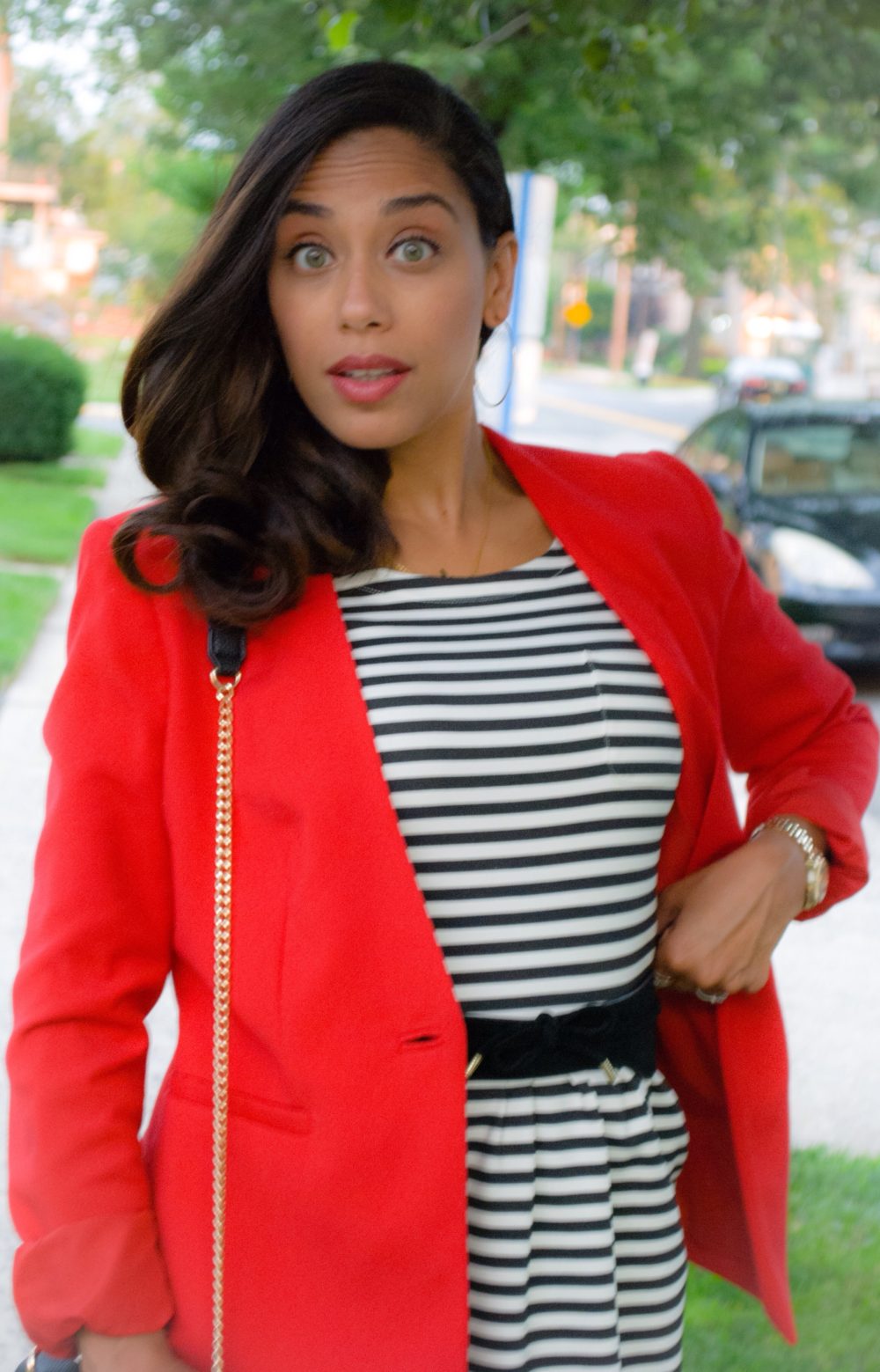 What inspired you to start a blog?
I have always wanted to start a fashion blog since 2009, but life had other plans. The women I was following online and how expressive and happy they looked when posting new pictures each week inspired me. Ultimately I know life isn't always as it seems, and my desire to inspire others as I do with my theatre students drove me to create a platform that would promote positivity with fashion and styling at the forefront, while celebrating my role as a mother and my love for travel. The day I chose to write my first post was the day I knew that I wanted to honor my daughter and what it meant to move forward in life after losing her at 34 weeks pregnant to stillbirth.
Who do you want to inspire with your blog?
I want women to be able to say: If she can go through what she has gone through, and still be a Mom, feel confident being fashionable and move on in life, so can I. I hope they can feel inspired during challenging times (whatever those may be) when it comes to finding their voice through fashion and their growing families.
What would be your top 3 fashion tips for the everyday woman?
Choose your outfit – shoes first. You have to feel like you can own the world from the bottom up!

Know what 3 colors work best for you, and when you can wear them all together. I believe in the power of 3 when it comes to colors and styling.

Don't be afraid to try something new. It's the only way you'll learn what you didn't already know.
What advice would you give a person who wants to be a fashion blogger?
Do it because you are driven by the passion to write and share your story of fashion and your love for it, everything else will follow. When you are passionate about what you do, anything can happen!
How does running your site earn money?
This site makes money in two ways; affiliates and sponsored posts. I take part in several affiliate advertising programs. As a reader, if you click and/or make purchases through certain links on my site or any of my social media platforms such as Facebook, Instagram, or Pinterest, I may make a commission at no cost to you from that click and/or purchase. If I'm ever being paid for a blog post, it will be disclosed within the post that it's "sponsored"; and if any items are gifted, I will note that by saying "thanks to".  It is for these reasons that I only choose and share brands and content that I wholeheartedly believe in. I do turn down opportunities (and money!) to ensure that I am staying true to my platform's purpose and solely work with brands and products that fit my style, and always give my honest opinion about what I am sharing.
Thank you always for reading and supporting!