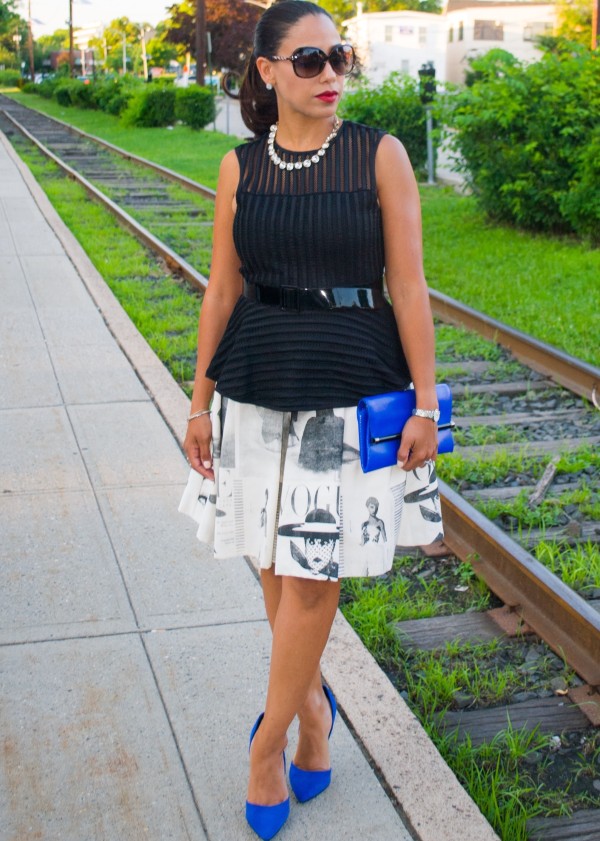 Happy Tuesday! Late start today, but happy to share this pretty and cleverly designed skirt. In this journey of growing and sharing fashion (and much more!), I've come across many new people I can now consider friends, from photographers to other bloggers and social media guru's to designers. With every new opportunity I get to experience, my greatest joy comes from equally sharing that with others.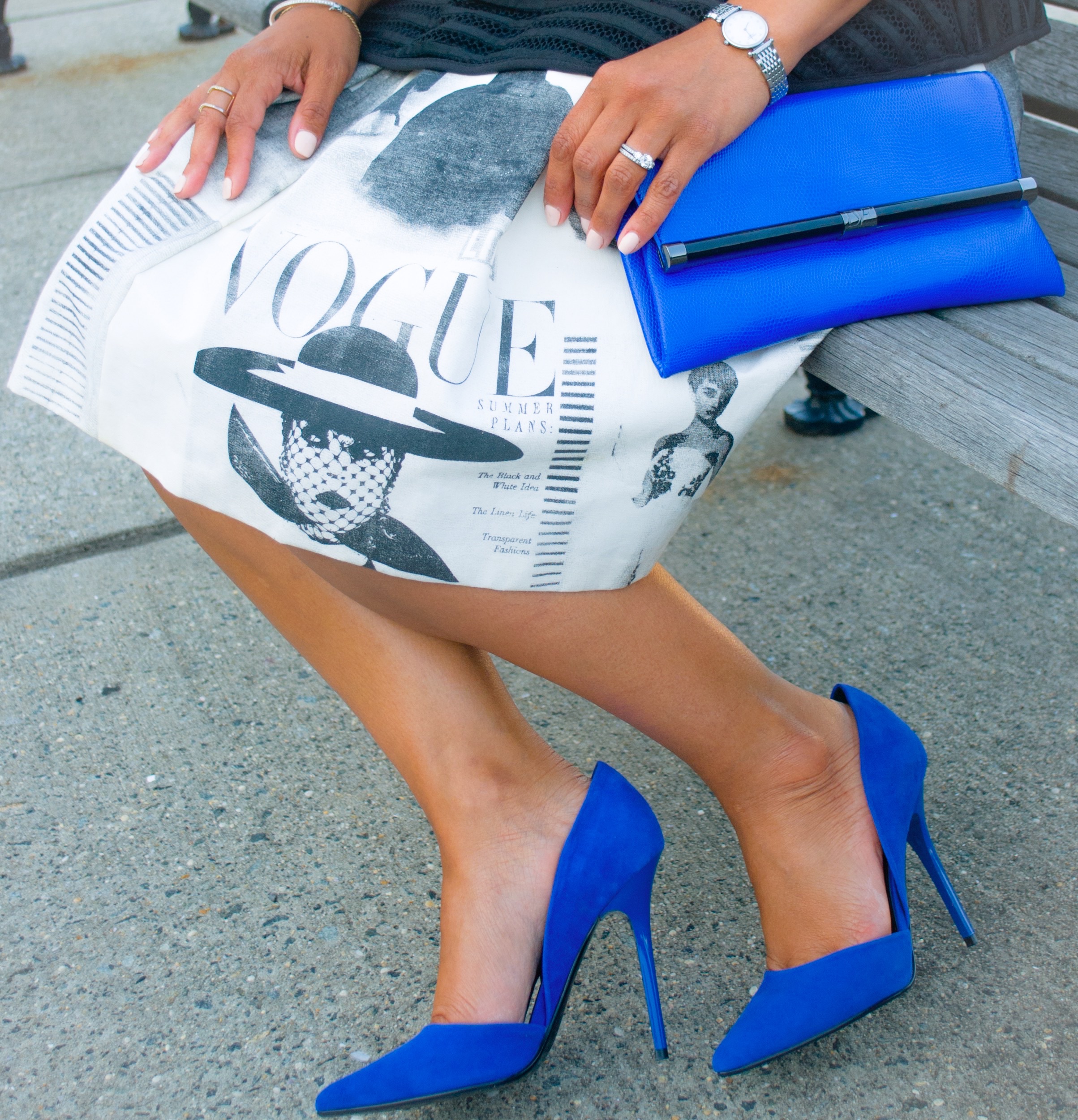 One particular great new gal I recently met is the designer behind this here skirt. I love the way she played with the newsprint concept of magazine copy from Vogue and images of Audrey Hepburn (a definite style icon of mine when I want some classic inspiration!). I thought it would be fun to play with the old classic feel of the skirt with a textured peplum top that made me think of rail road tracks. Adding strong cobalt blue details with silver accessories was my choice of color to pop against the black and white details.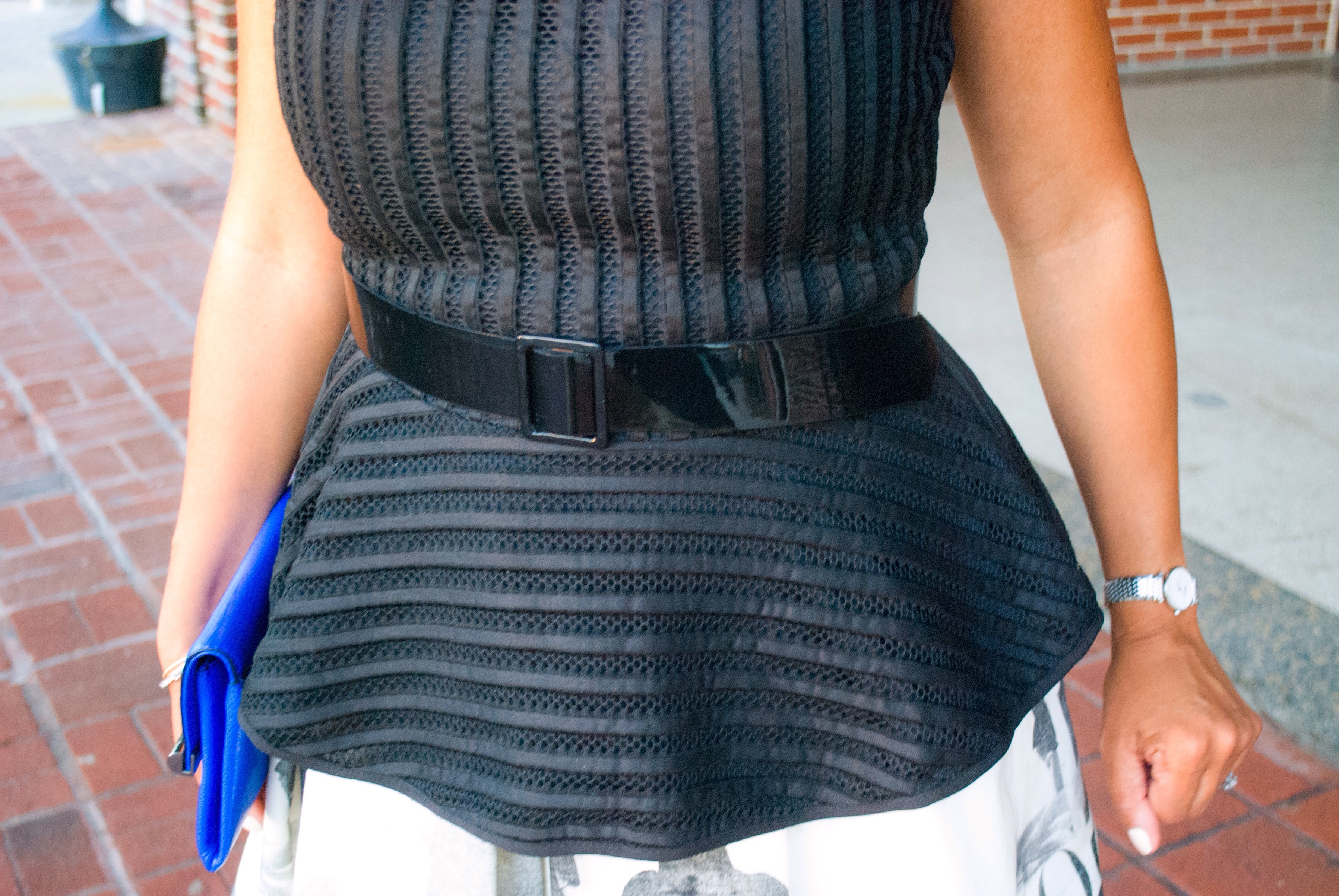 Peplum tops are a must-have in your wardrobe, particularly because they have a forgiving shape to a transitioning body type like mine (still working on my post-baby body!). Peplum also looks great with just about any bottom; from jeans to pencil skirts to a pleated skirt like this one here. I particularly loved the texture hard edges and sheer mesh details of the top that give it a bit of sex appeal without over doing it. I added the belt to elongate my petite frame.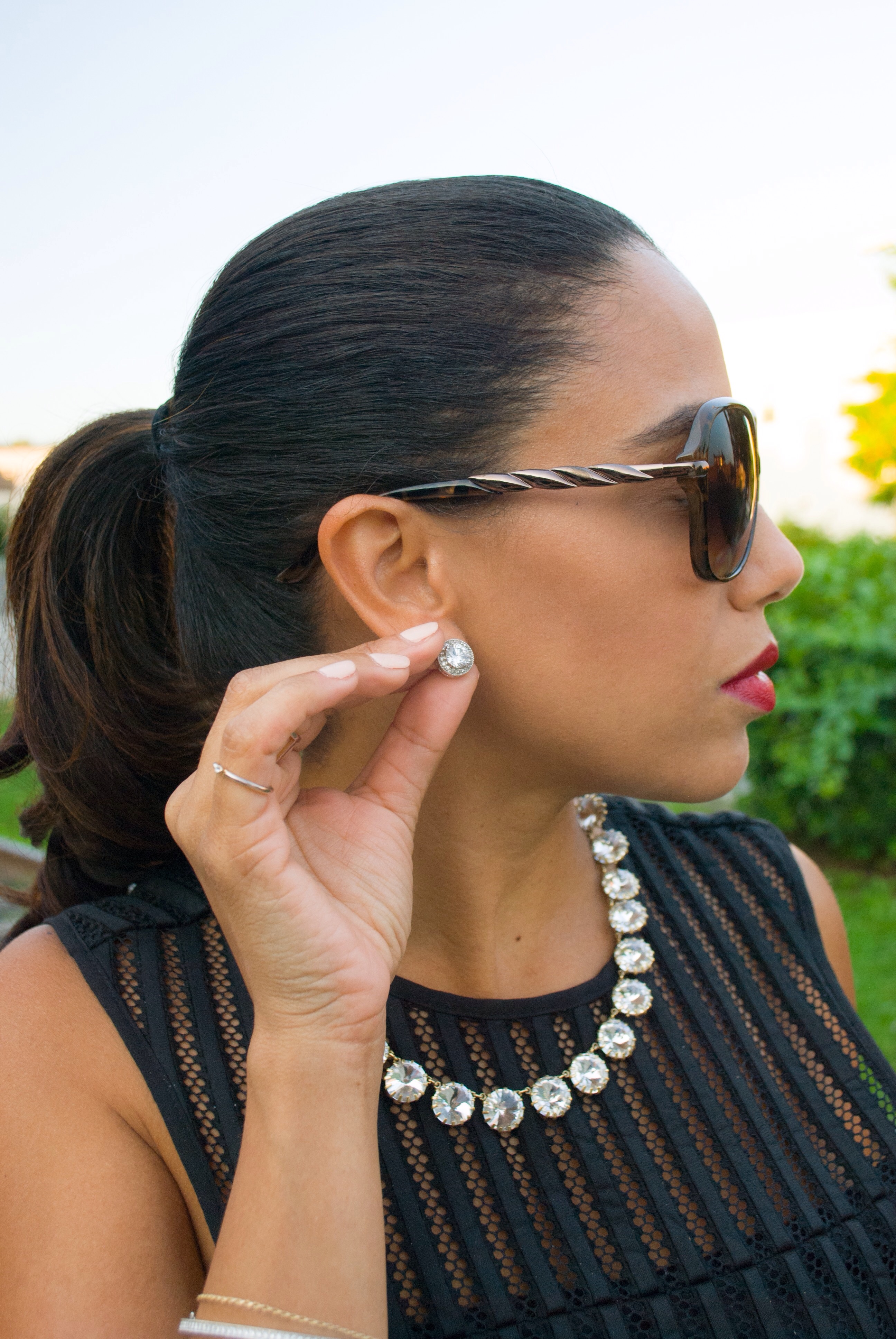 This top could easily go without any necklace, but here I wanted to add some extra details to bring old world elements to the look…the big baubles, the red lip, the oversized shades. Probably even a little more than I normally would wear, but I do love how it brings the look together if I wanted to feel a little extra for an evening out to the theatre.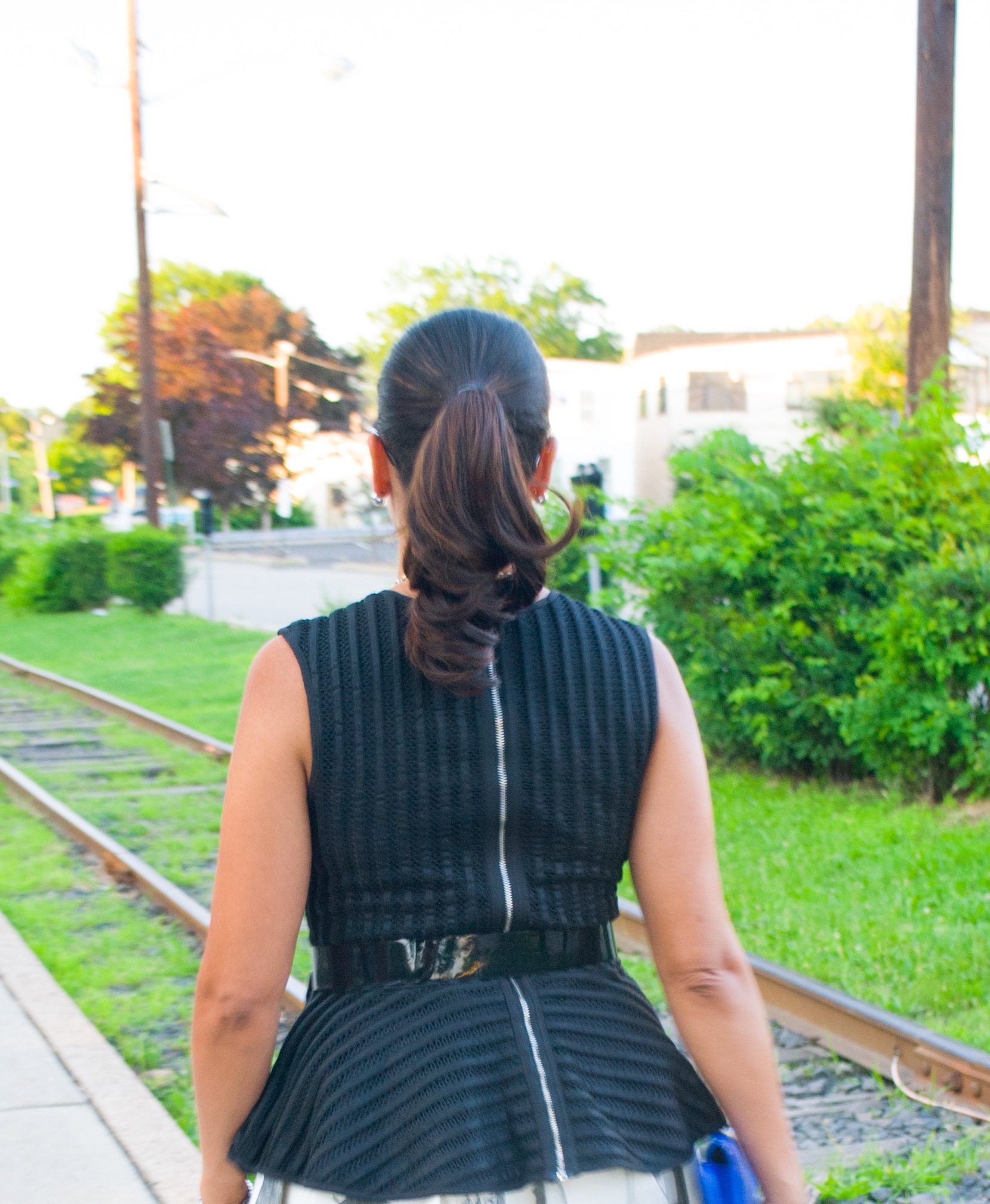 And if I didn't love this peplum top enough, the fact that the back of it has a zipper from the neckline to the hem makes it so much easier to put on given the narrow cut on the waist of all peplum tops. Hope you enjoyed the look!
Outfit :: Anthropologie peplum top (on sale and extra 20%!) , Milagros Designs newsprint skirt, Steve Madden suede pumps, DVF foldover clutch (neutral color here), J. Crew belt (I like this one too!), J. Crew necklace, Longines watch (newer edition here), The Loft sunglasses
Thank you for reading! And be on high alert as Nordstrom's Anniversary Sale is just around the corner with Early Access to cardholders (did you even know you could get a Nordstrom debit card so that you don't feel the guilt or interest on any statements?!) I'll be sharing some of my top favorites to help you get started this Thursday! Do you shop the anniversary sale? Be ready!
xoxo, Jessica
Follow my blog with Bloglovin