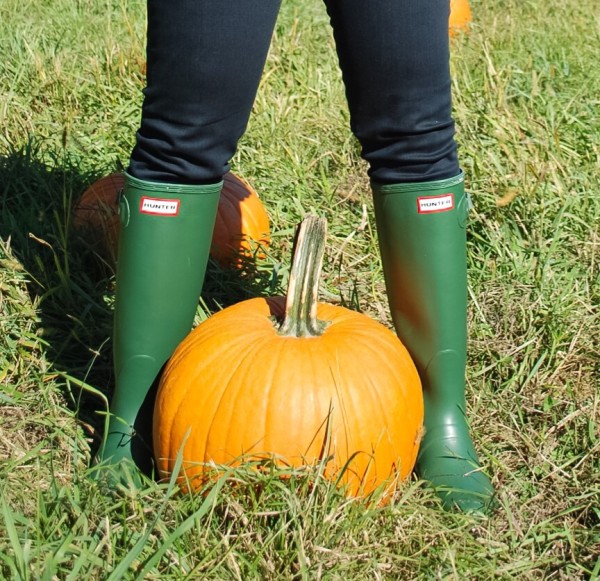 Happy Friday! This has been an emotional week for me, and I'm feeling a little behind on things. However, I always do my best to try to find a silver lining in the midst of the craziness. Spending time with my family and enjoying the fall weather has been the best way to feel grounded and connected to the joys I do have in my life. This platform is also a blessing, and whenever it gets recognized for its work I am always honored. It was a thrill to see that my recent post was selected this week for the Independent Fashion Bloggers Links a la Mode for the fifth time (see here, here, here and here for more!). It only makes me all the more excited to continue to work on the site and make it better for you and for me! (The new update has been promised…and it will arrive…but life as you know takes more turns than you'd like, but it will get here!)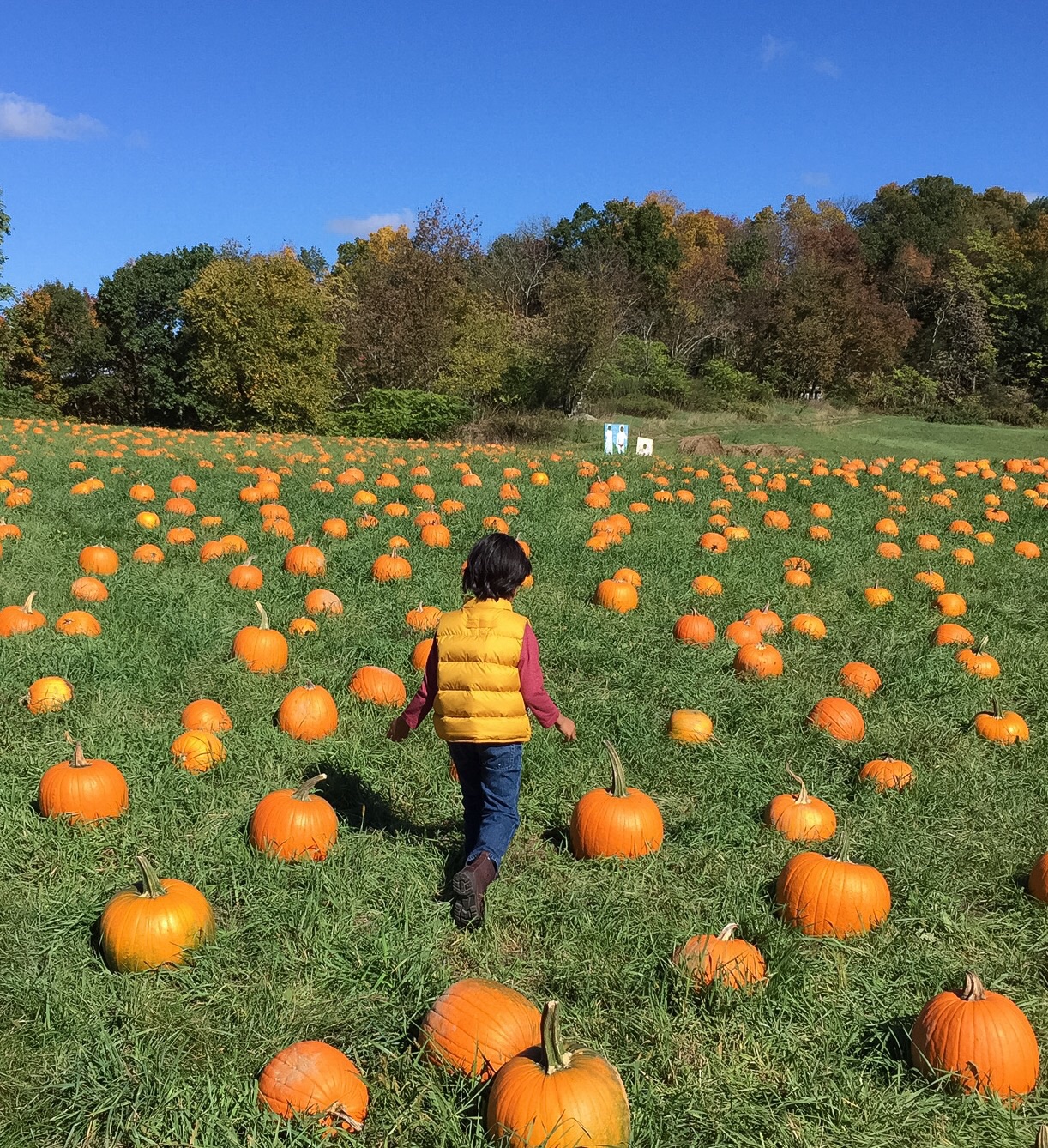 One of our annual traditions is to enjoy a fall family outing by going pumpkin picking. We create a Fall seasonal card to send out to family. I think it's a nice surprise for our friends and family to see us together each year before we are in the full swing of the holidays. (I have to admit, I never get those Christmas holiday cards out in time anyway, so I start early!)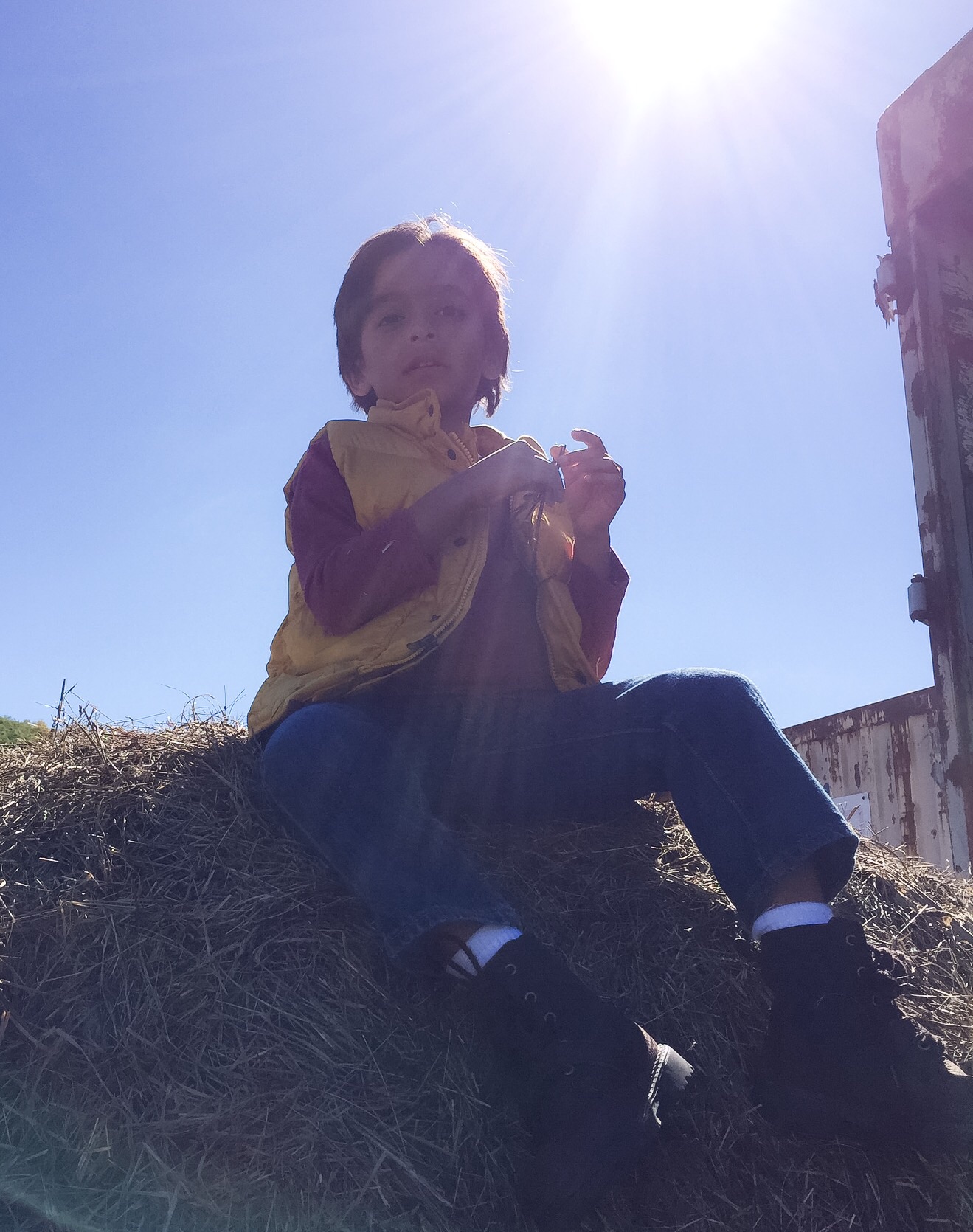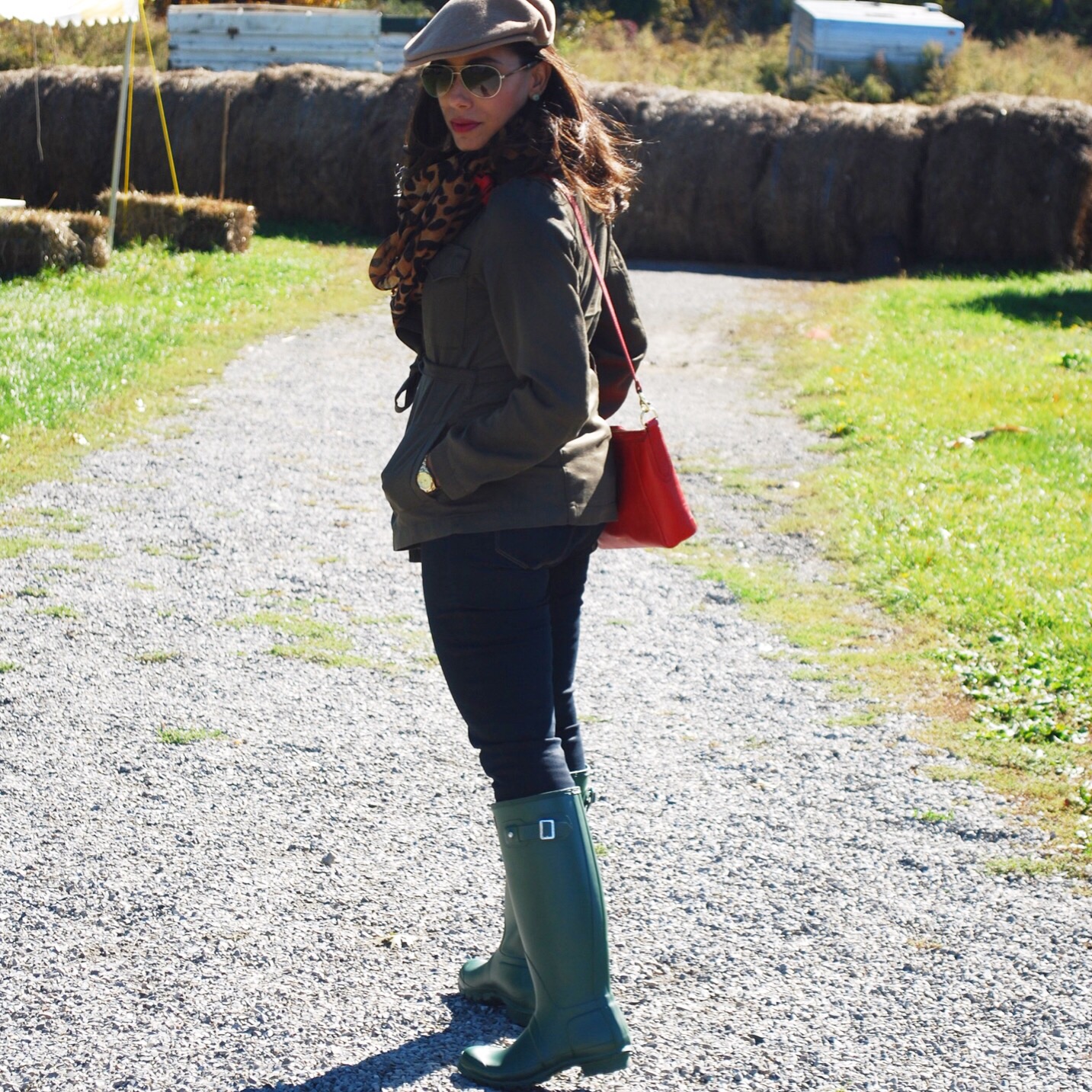 And with some recent rain, I knew I was in for a muddy mess out in the pumpkin patch. Happily I was able to pull out my green Hunter boots and enjoy a day out in the sun!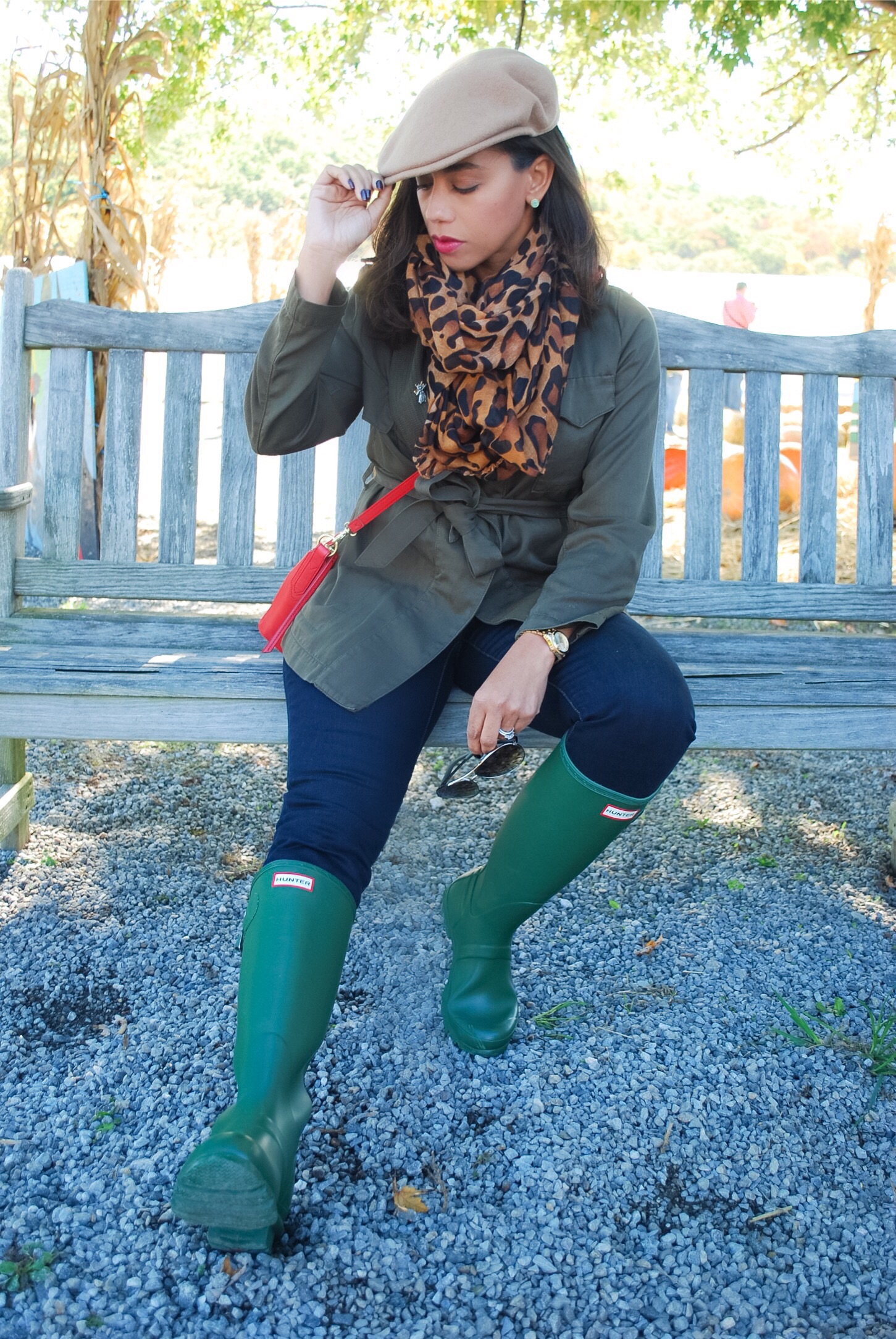 The colors of the pumpkins, the changing leaves and the market are always a beautiful sight. Fall is such a inspirational time for wearing warm tones of color, and loving green as much as I do, it was nice to add some pop of red and leopard print into my outfit for the day.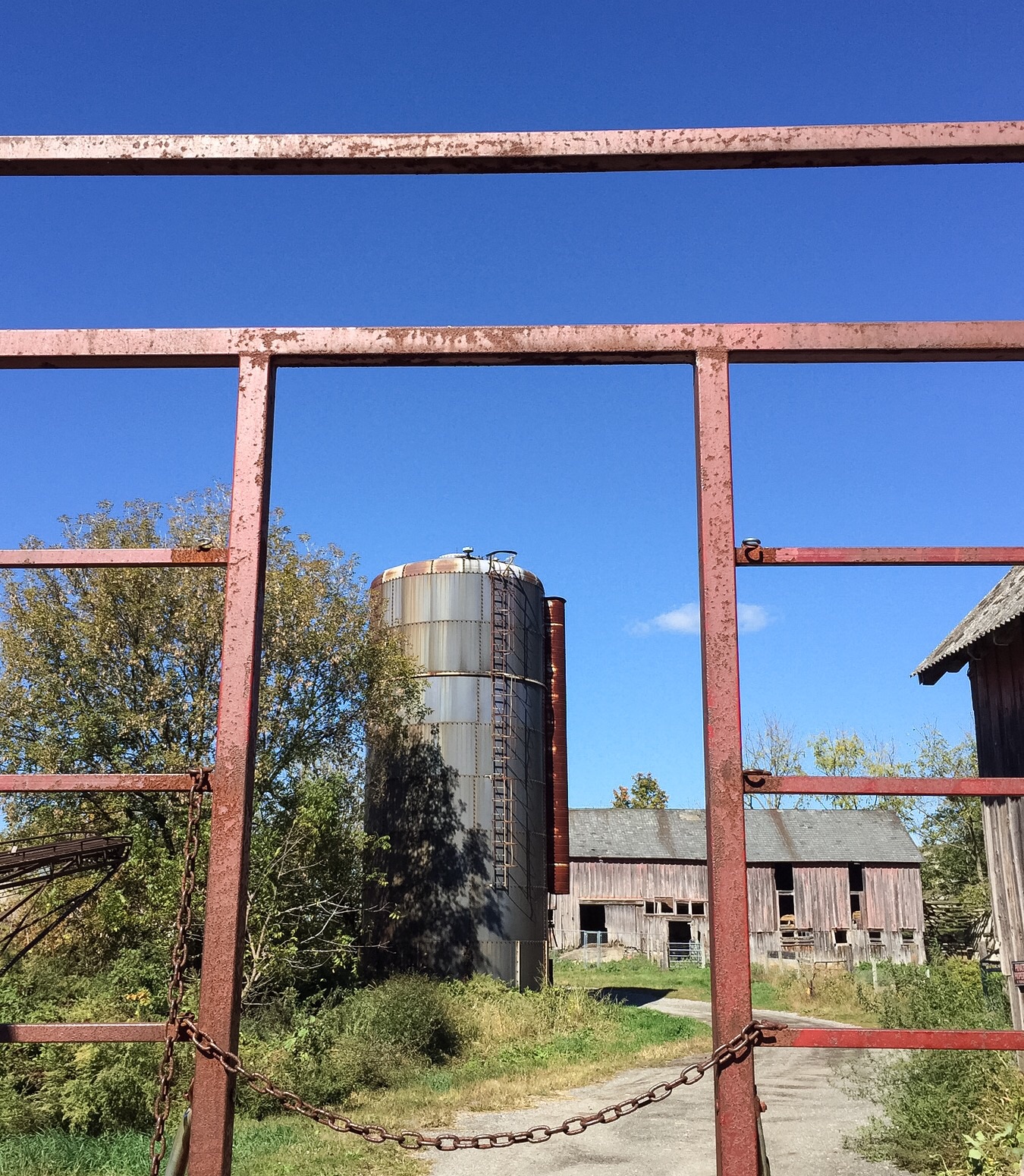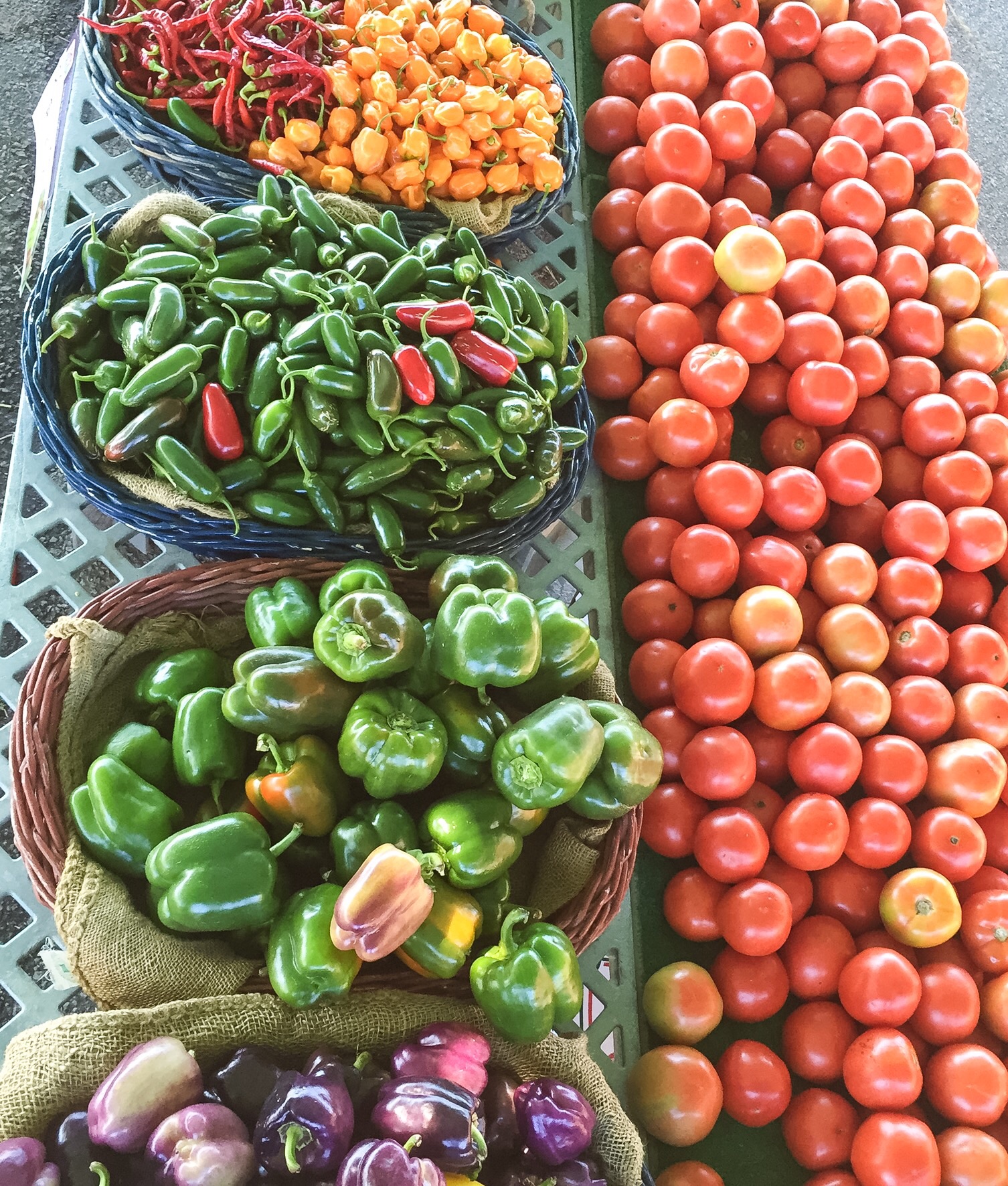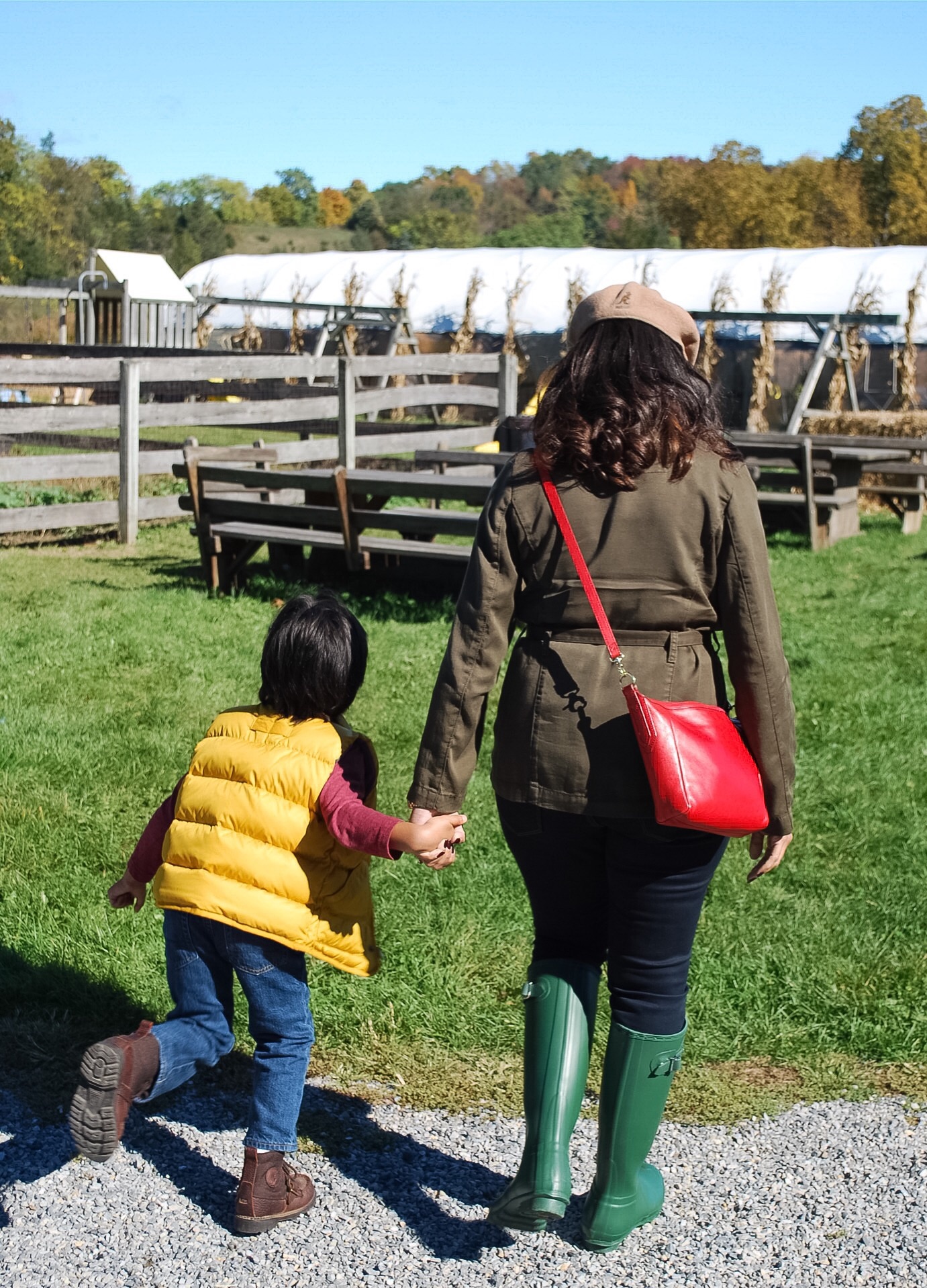 Outfit: H&M belted jacket (old, great jackets here, here and here on sale!) | J.Crew vintage tee | J.Crew jeans | Kangol driver hat | Leopard infinity scarf (similar here) | Hunter boots | Fossil handbag
Boy's Outfit: Gap vest | Crewcut jeans | Gap tee | Boots (similar here and here)
Hope you enjoy your weekend with those you love! Thank you for reading!
xoxo, Jessica
Follow my blog with Bloglovin
See all these other amazing bloggers in their IFB Featured Post below!
Links à la Mode, October 15
SPONSOR: Shopbop Marc by Marc Jacobs, Club Monaco, Rebecca Minkoff, KTZ, Autumn Cashmere, Shelly Brown, Lace Up Boots, Burgundy Pants, Capes, Men's Clarks