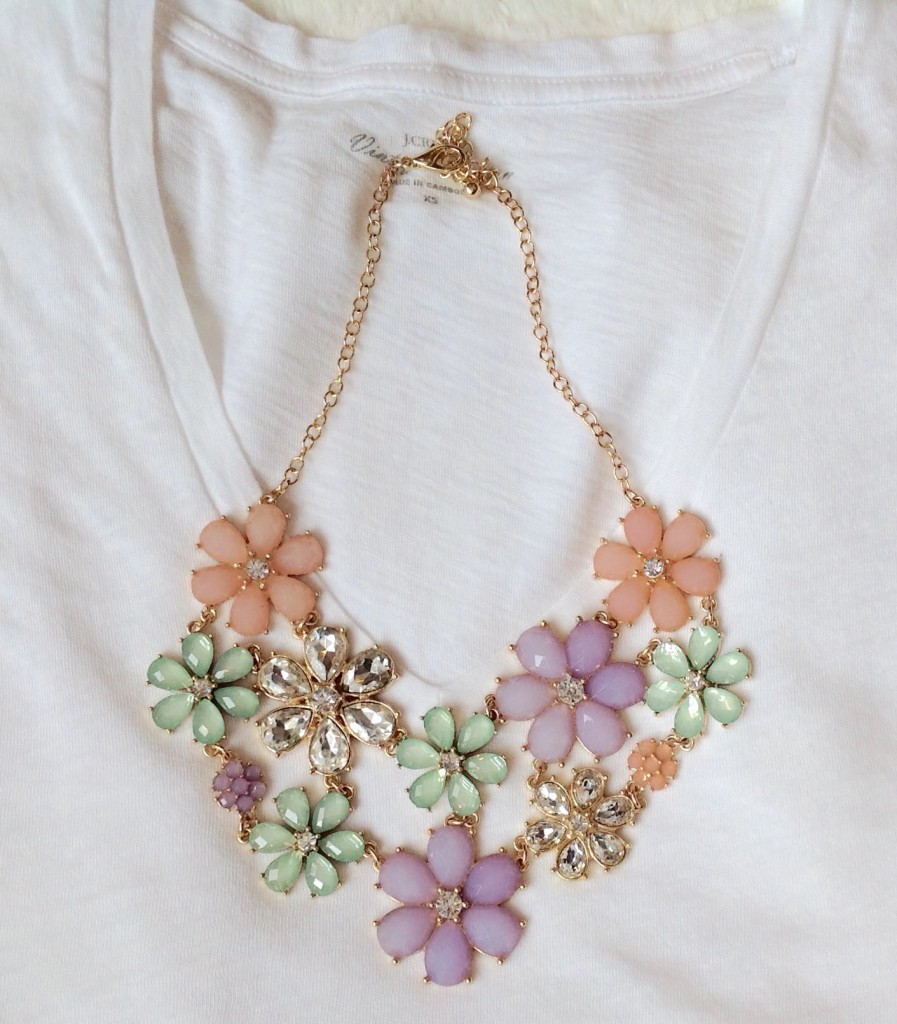 Happy St. Patrick's Day everyone! Today, I'm really excited to share my first GIVEAWAY of this gorgeous Charming Charlie necklace to one lucky person (rules below) in honor of my one week blog anniversary! While it's only been 7 glorious days blogging, I have learned so much about what it means to open up and share insights and my love for all things, especially my family. Many of you personally contacted me to wish me luck and I am grateful for your words of encouragement and kindness. Thank you!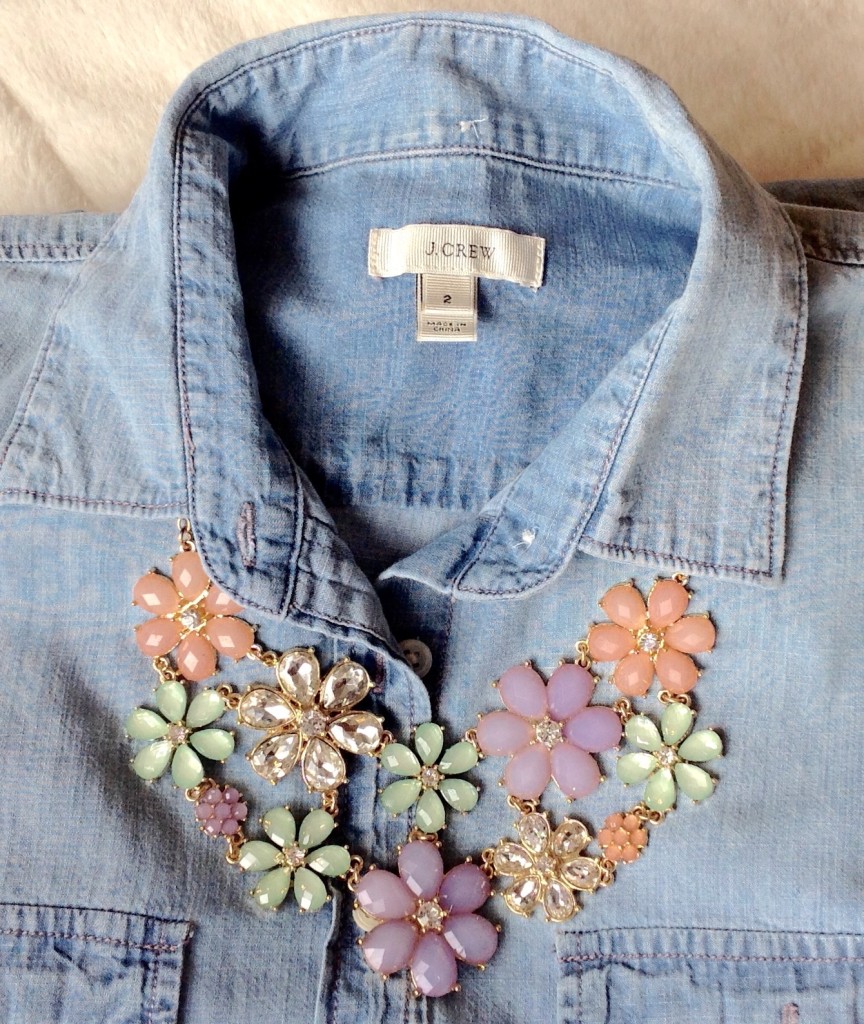 I absolutely LOVE this necklace. It is the perfect way to dress up the simplest white t-shirt or make a fabulous dress look even more fabulous, just in time for the Easter (or any other Spring celebration!) holiday. Take your average chambray button down and turn it into a dazzling part of your outfit. Charming Charlie has some of the nicest costume jewelry I've seen that is not only chic but affordable. You should check them out (Click here)!
And in the spirit of Spring, officially just 3 days away, here are some lovely looks that remind me of a blooming flower with pink on top and green (of course!) on bottom. Put these colors together and you will feel as if you have an extra spring in your step!  Thank you for reading!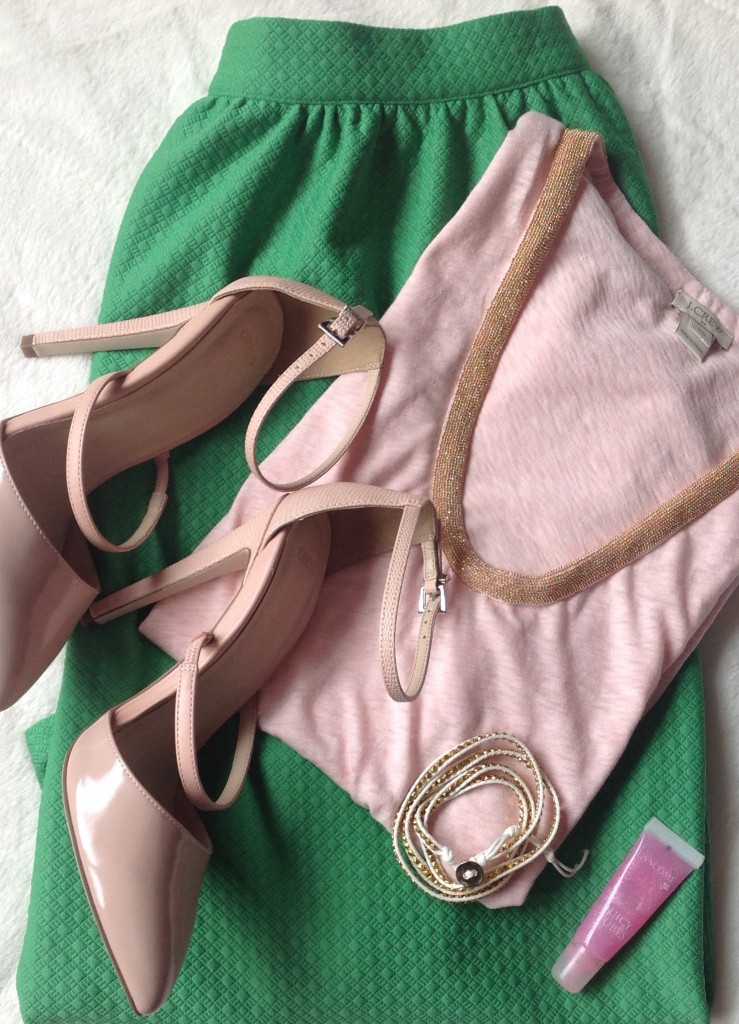 Top:J.Crew Tee with Gold trim (here), Bottom: Asos Skirt (here), Shoes: Asos (here), Bracelet: from local Hawaiian shop, Lips: Lancome Juicy Tubes in Miracle (here)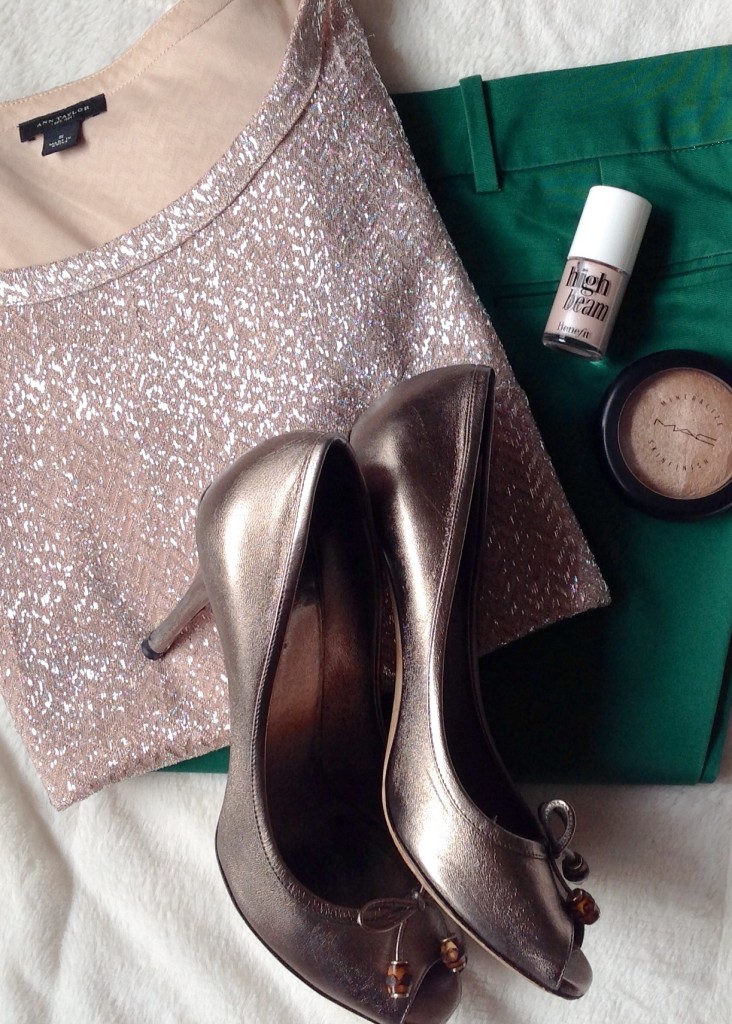 Top: Ann Taylor (old), Bottom: J.Crew (other colors here), Shoes: Gucci (old), Skin Highlighters: Benefit High Beam (here) and MAC Mineralize Skin Finish in Soft and Gentle (here)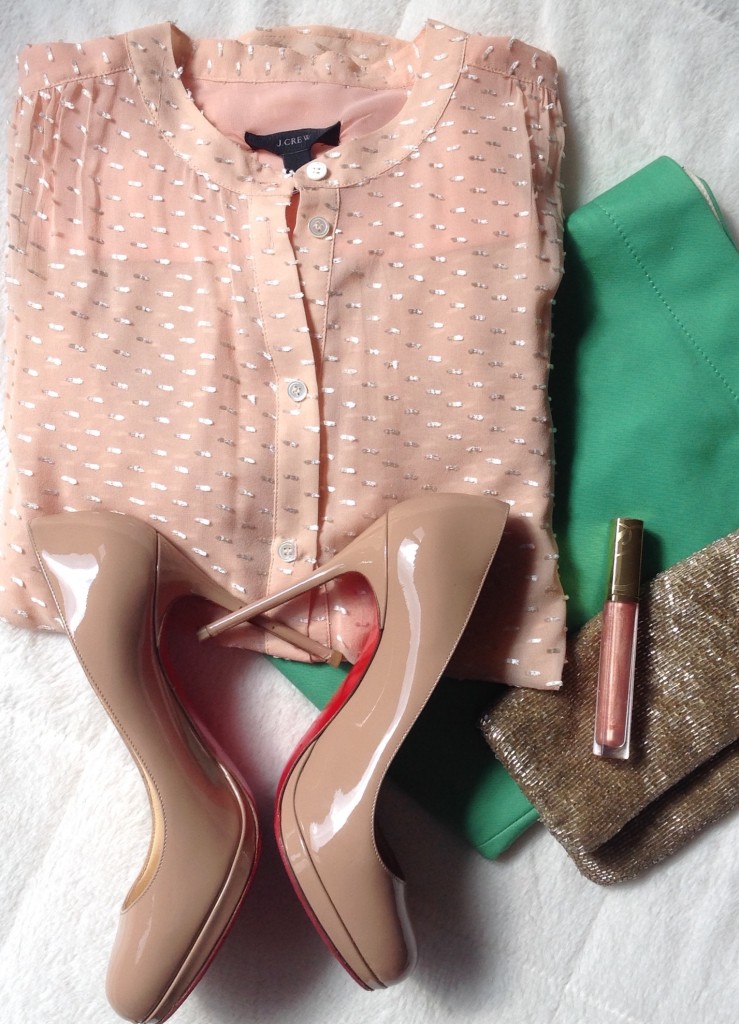 Top: J.Crew (old), Bottom: J.Crew Pencil Skirt(other colors here, on sale!), Shoes: Christian Louboutin (here or similar here), Clutch: Ann Taylor(old, similar here), Lips: Estee Lauder in Pure Color Shimmer Pink Kiss (many colors here)
GIVEAWAY RULES:
STEP 1. Click on Leave a Comment at the top of this post(under title). Then scroll way down to leave a comment telling me a little bit about yourself. I'd love to learn who my readers are. Your support means everything to me! Feel free to also share what types of posts you'd like to see in the future.
STEP 2. On Facebook (Click here), tag a friend on your status and like the page website,
OR
On Instagram (Click here) tag a friend and Follow @thisseasonsgold.
***One winner will be chosen at random. Winner will be announced on March 23rd at 5pm. You'll receive your prize just in time for the Spring holidays.***
Good luck!
xoxo, Jessica
Follow my blog with Bloglovin