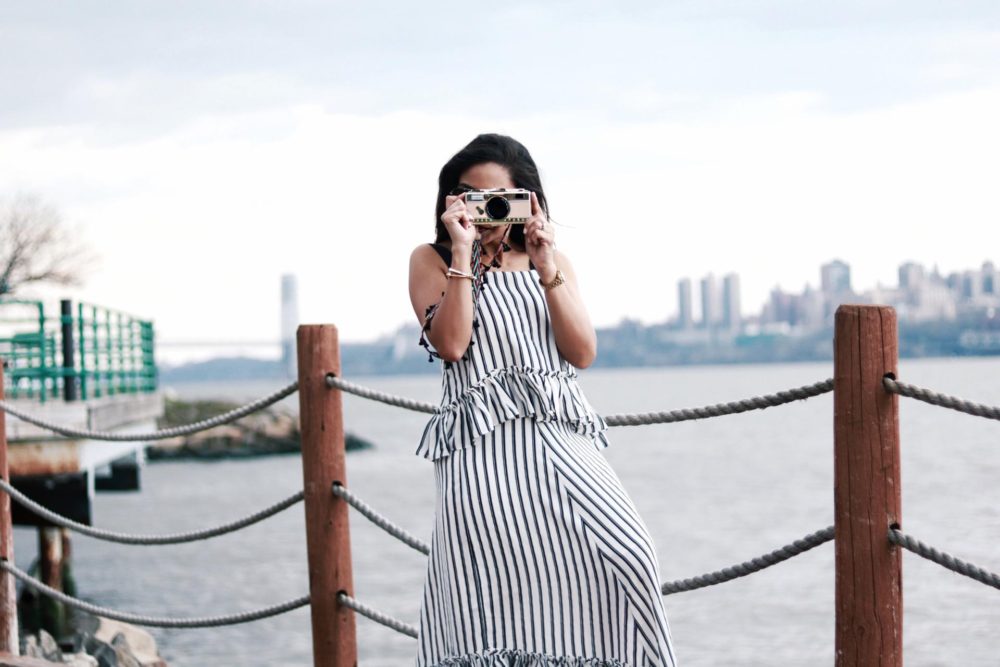 Spring is the perfect time to wear your favorite dresses, even on your more casual weekend days!  I love how easy it is to throw on a maxi dress and feel ready to take on the world while feeling super comfortable for just about anything, especially as a Mom! Being petite can make it a challenge for me to find the perfect maxi dress without looking "lost" in all the fabric. Enter the tiered maxi dress! Wearing a tiered maxi gives dimension to your look and definition at your waist that you may not otherwise get with a straight long maxi dress.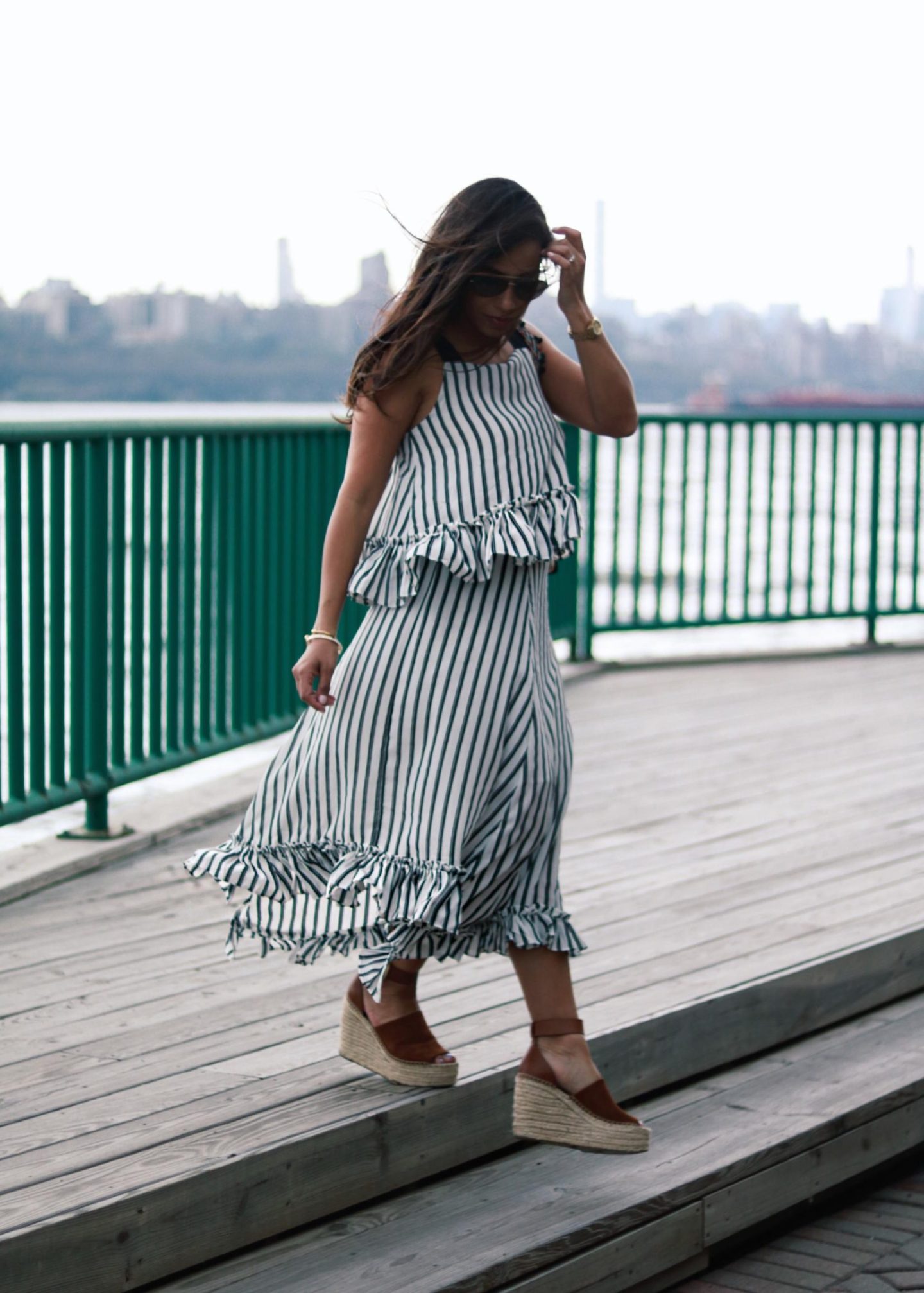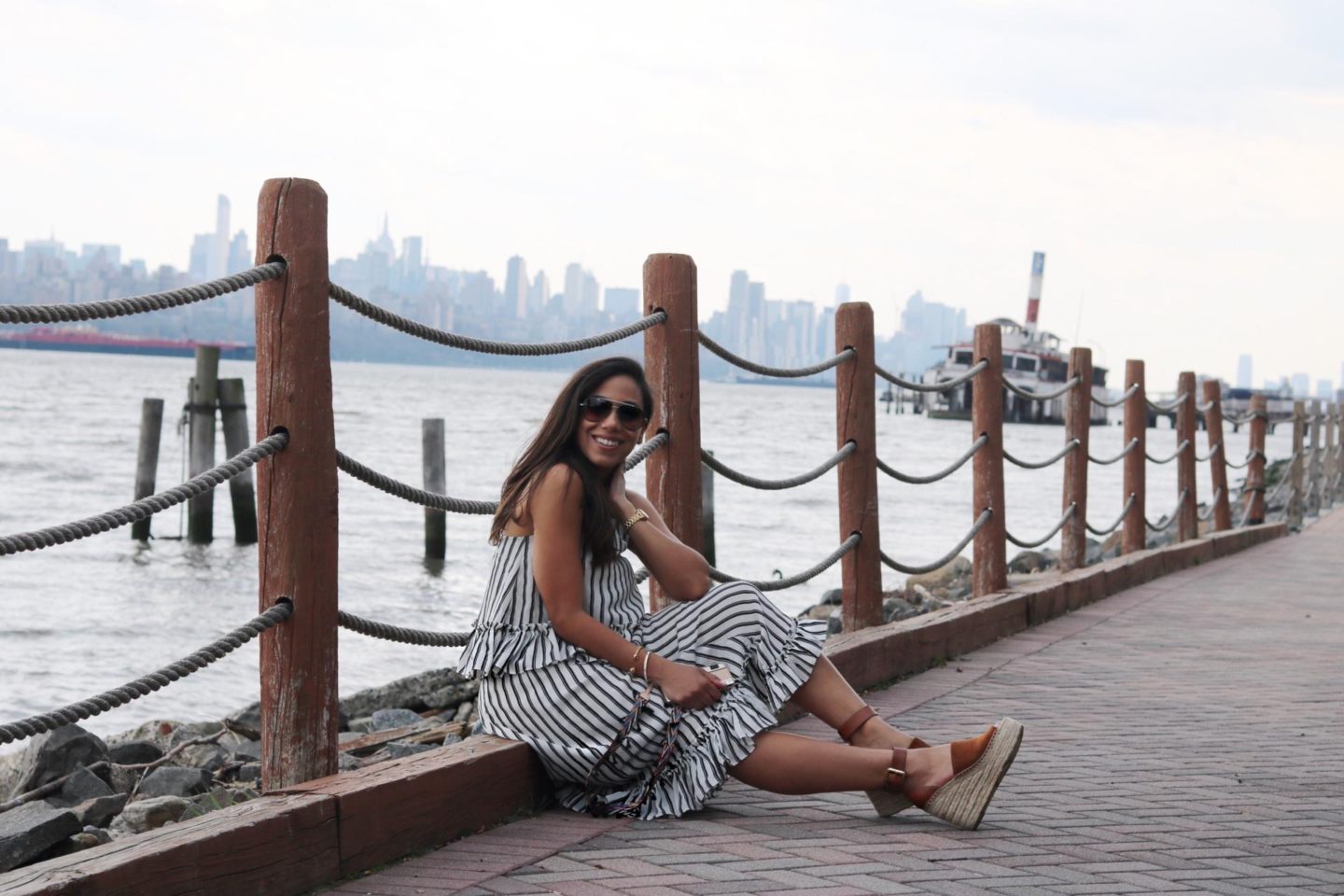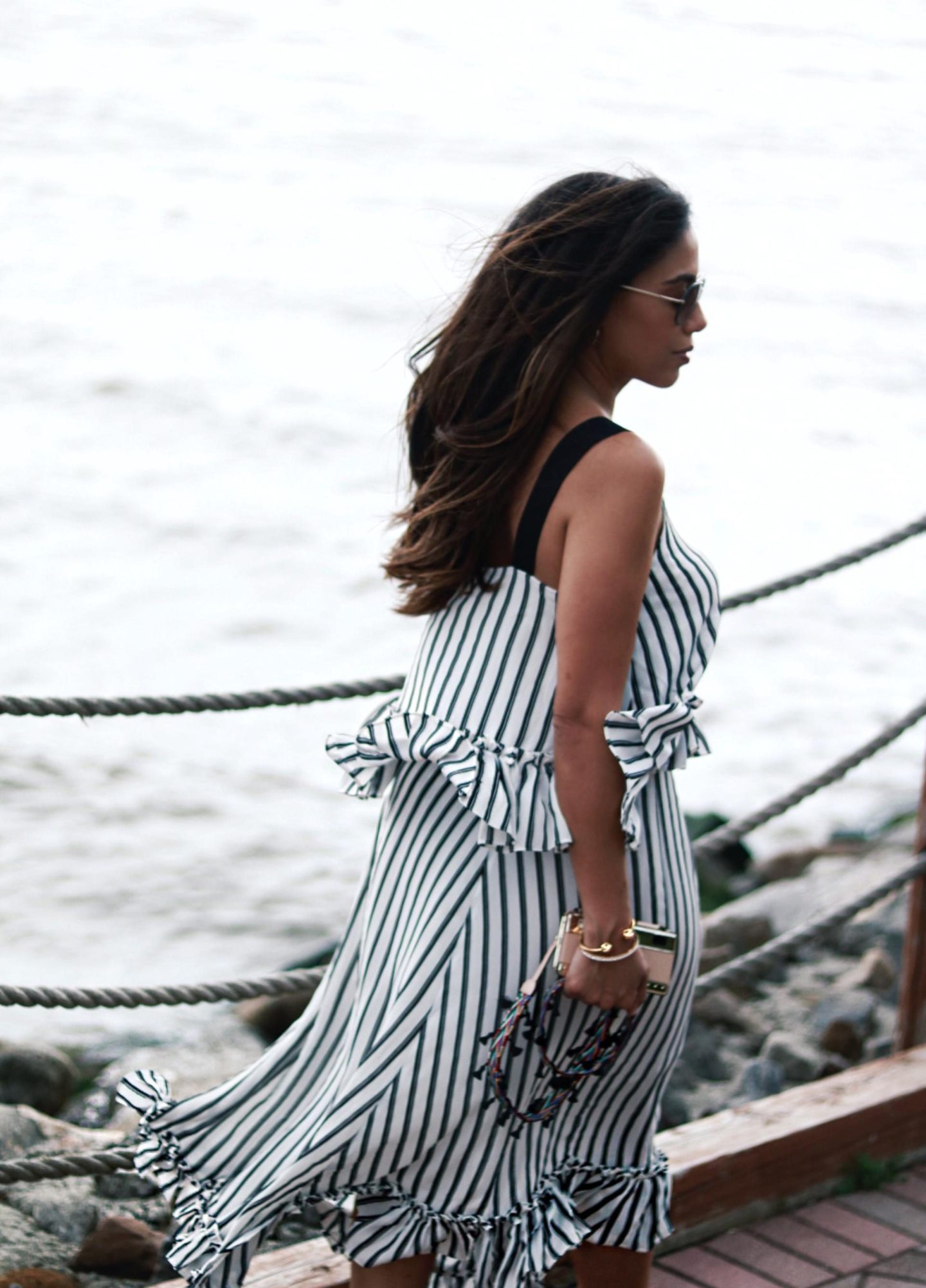 I personally love how fun and girly this dress feels. It goes from spring into summer easily, so on a cooler day, I could simply wear a cardigan over it. And because ruffles and a windy day make for a fun photo shoot, I thought I'd add a little joy with my new favorite phone case! I love that it keeps me hands free and is a wallet as well for my most important cards.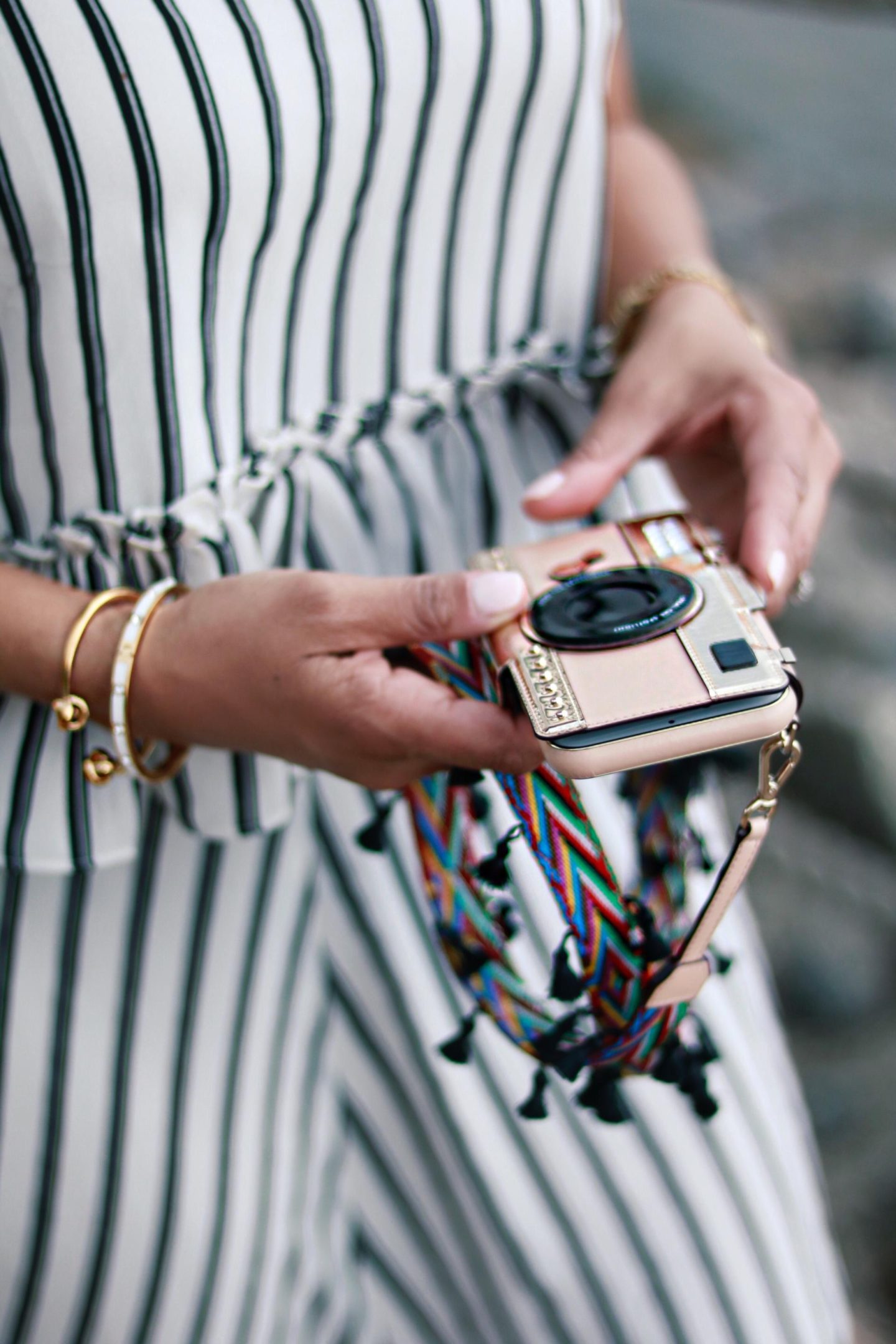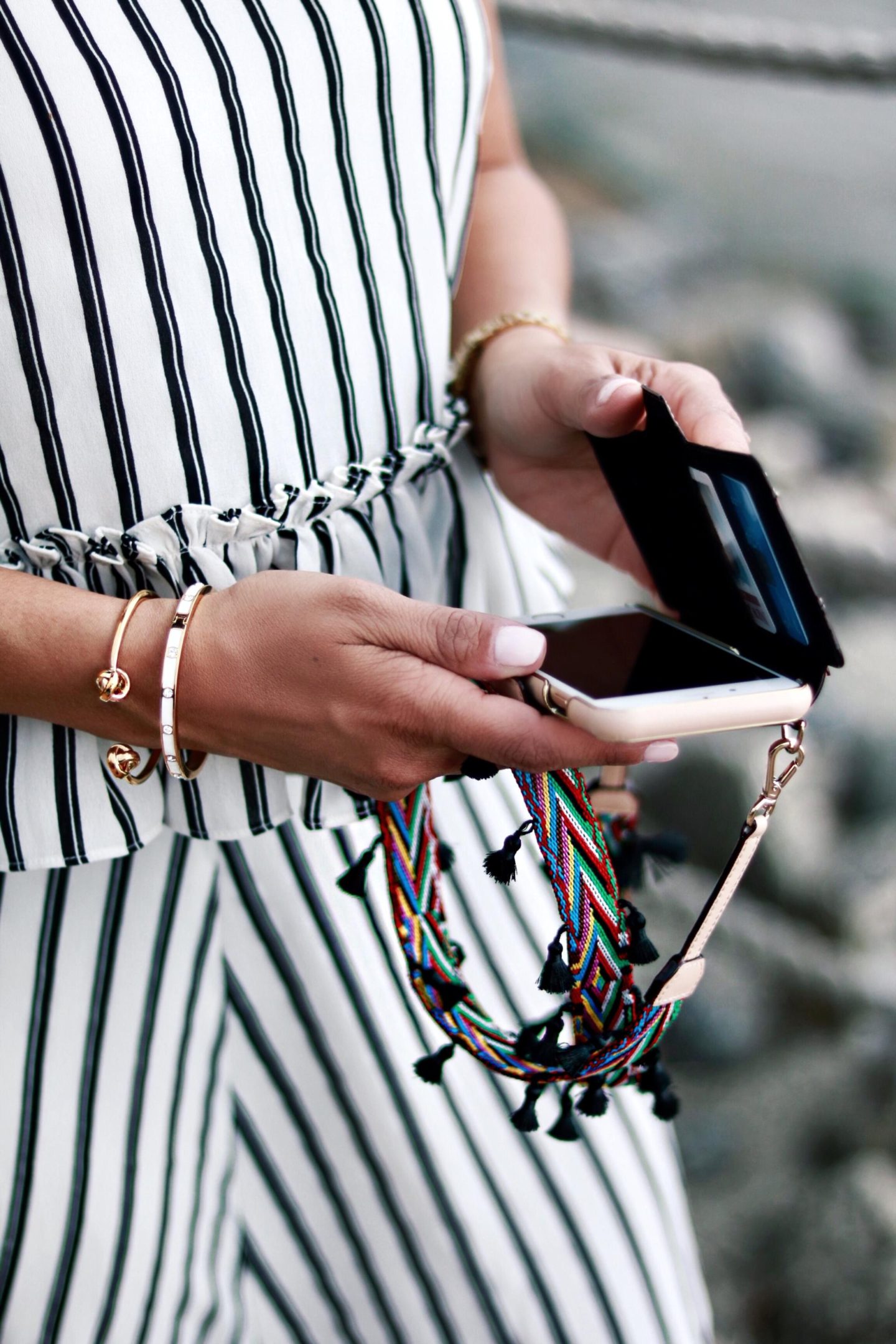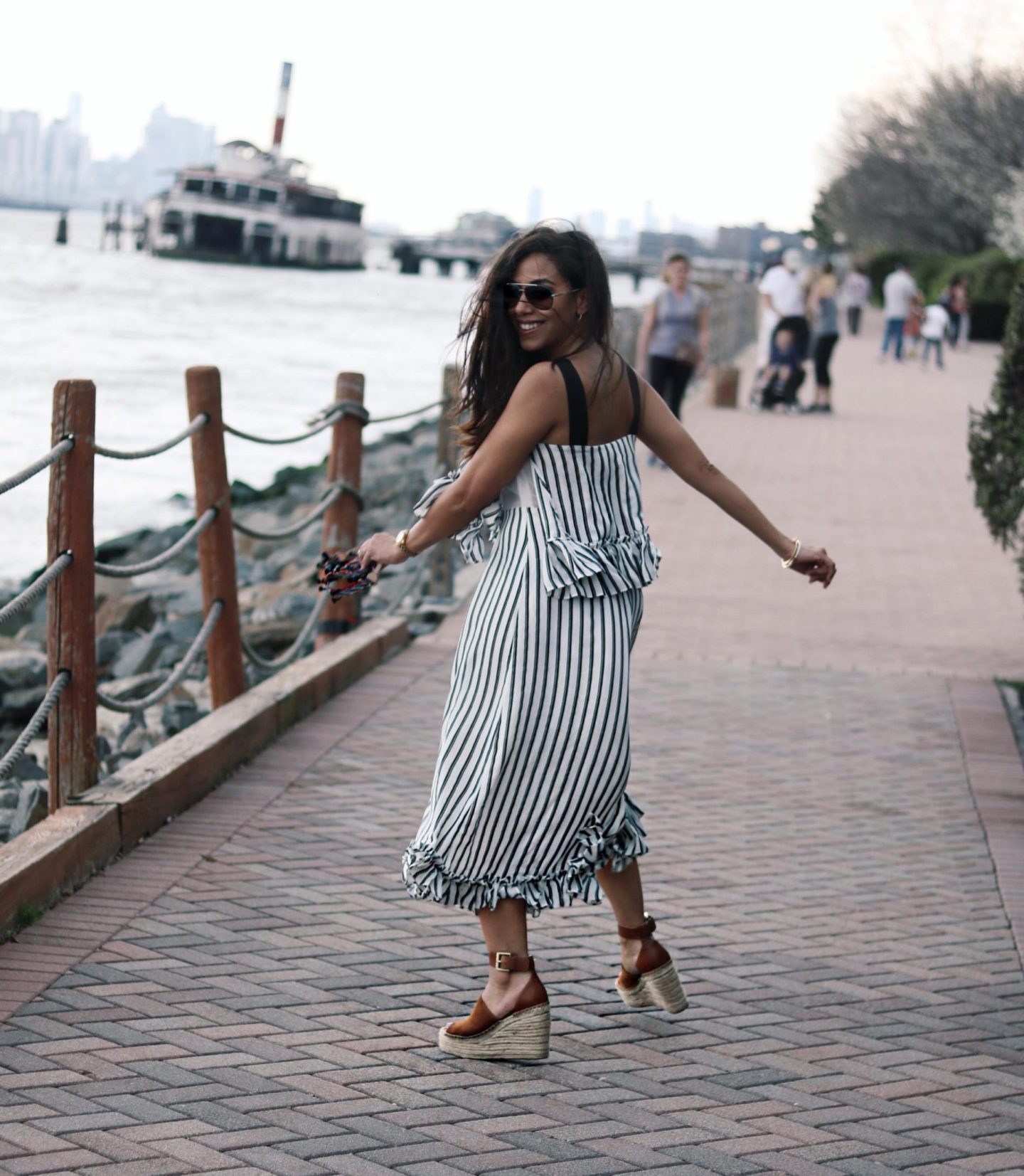 These wedges are one of the most comfortable pair of shoes I've ever owned, and they come in so many colors! As a girl who loves wearing heels, wedges are perfect way to get the height I want and the comfort I need.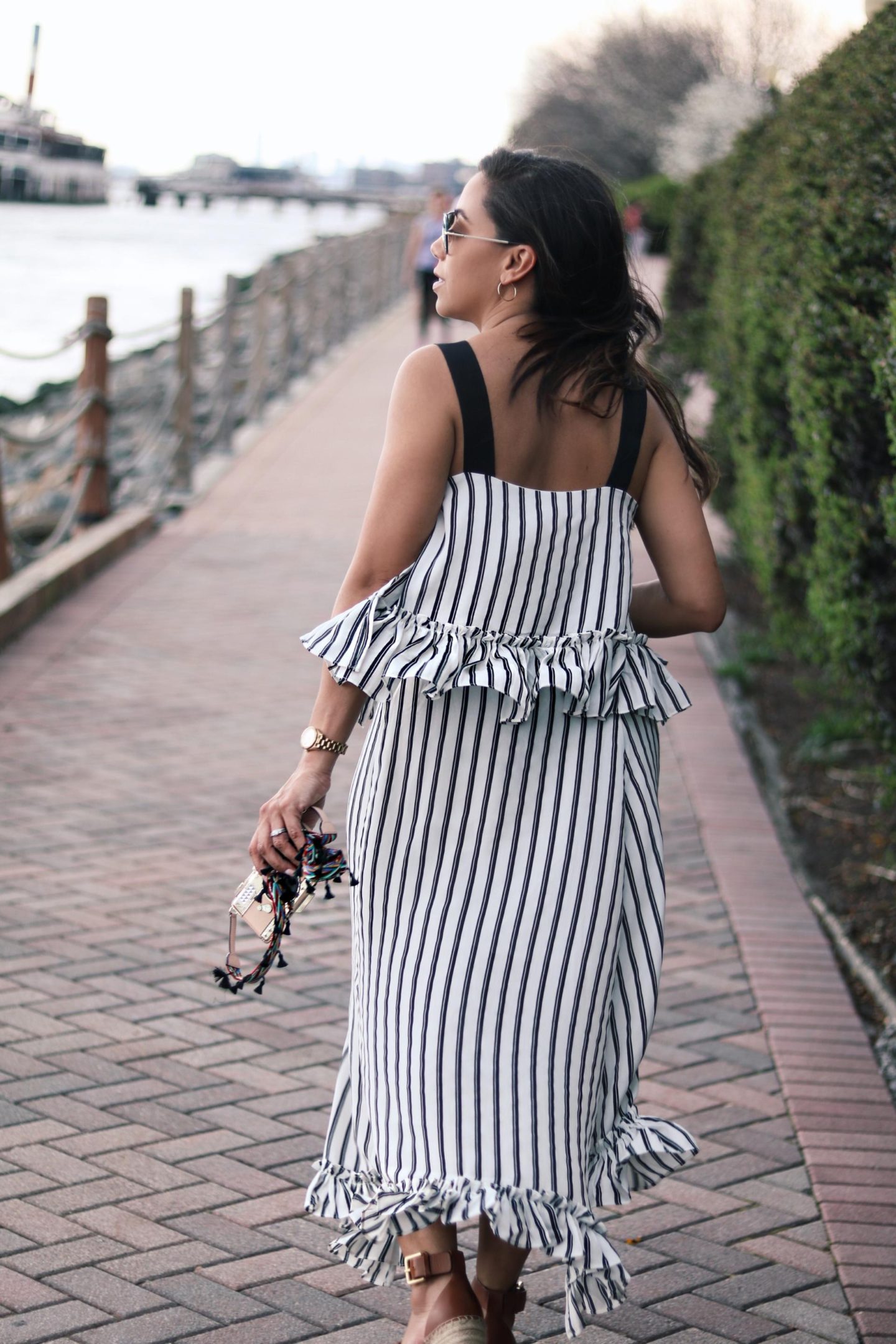 Shop the feature // Maxi dress (under $70) | Wedges | Bracelets (white studded, knot cuff) | Camera phone case 
Hope you enjoyed this post! I enjoyed shooting it and sharing my love for maxi dresses for spring! What is your favorite style for the spring season – dresses, shorts, a simple t-shirt and jeans? I'd love to know in the comments below! Thank you for stopping by!