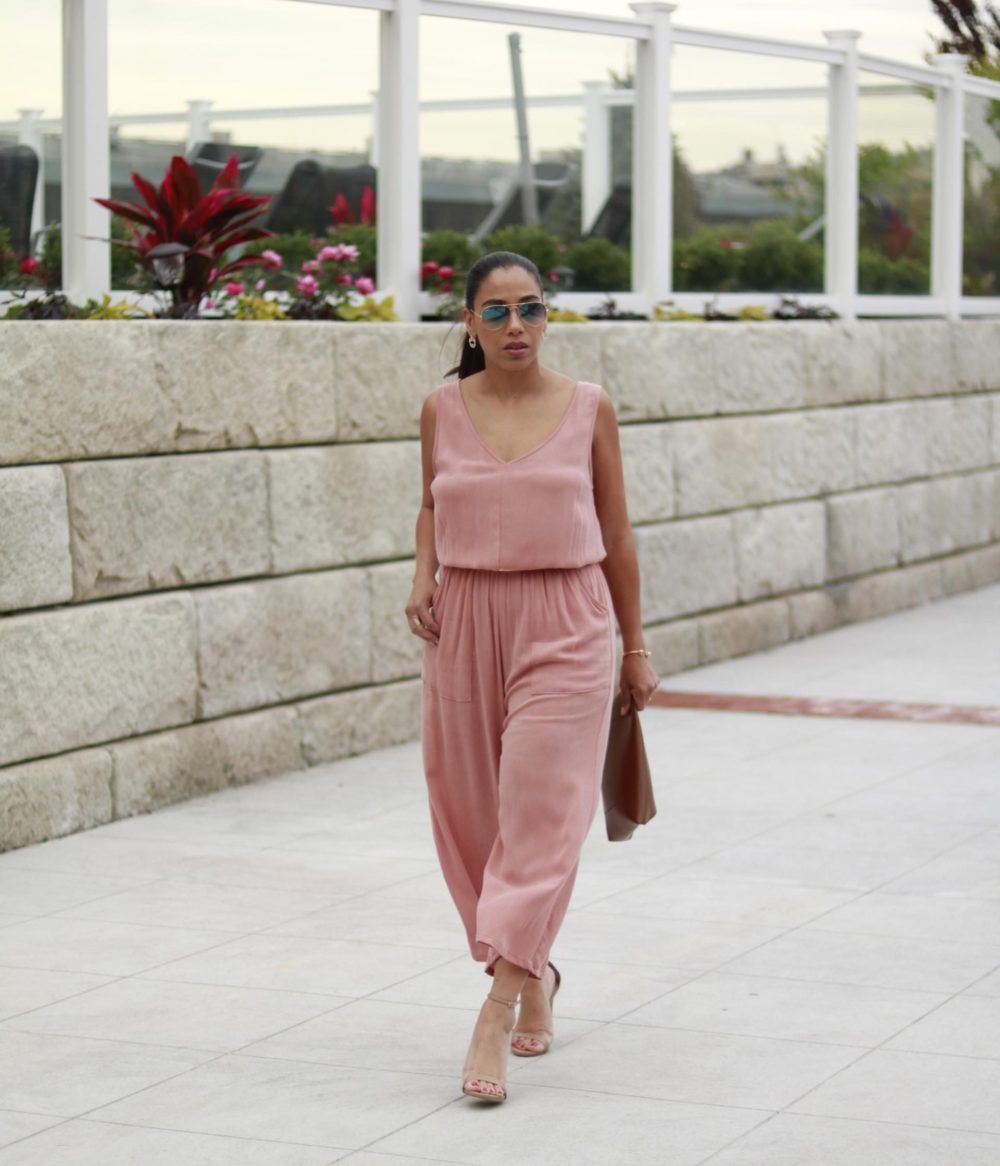 The unofficial start to summer is almost here and I've just gotten back from a beautiful getaway that I can't wait to share with you all! More details soon! But right now I'm in the mood to celebrate summer and I'm starting with a fun night out with a local boutique in Hoboken, NJ! Located in Ridgewood and Hoboken, NJ and in its newest location in Wellesely, MA, I love alba Boutique because not only did I find this jumpsuit there, but all of the pieces in store are beautifully curated for your summer styling – from lace maxi's, jumpsuits, jackets, cute shorts, and all types of event looks to take you from a baby shower to a wedding to a night out on the town!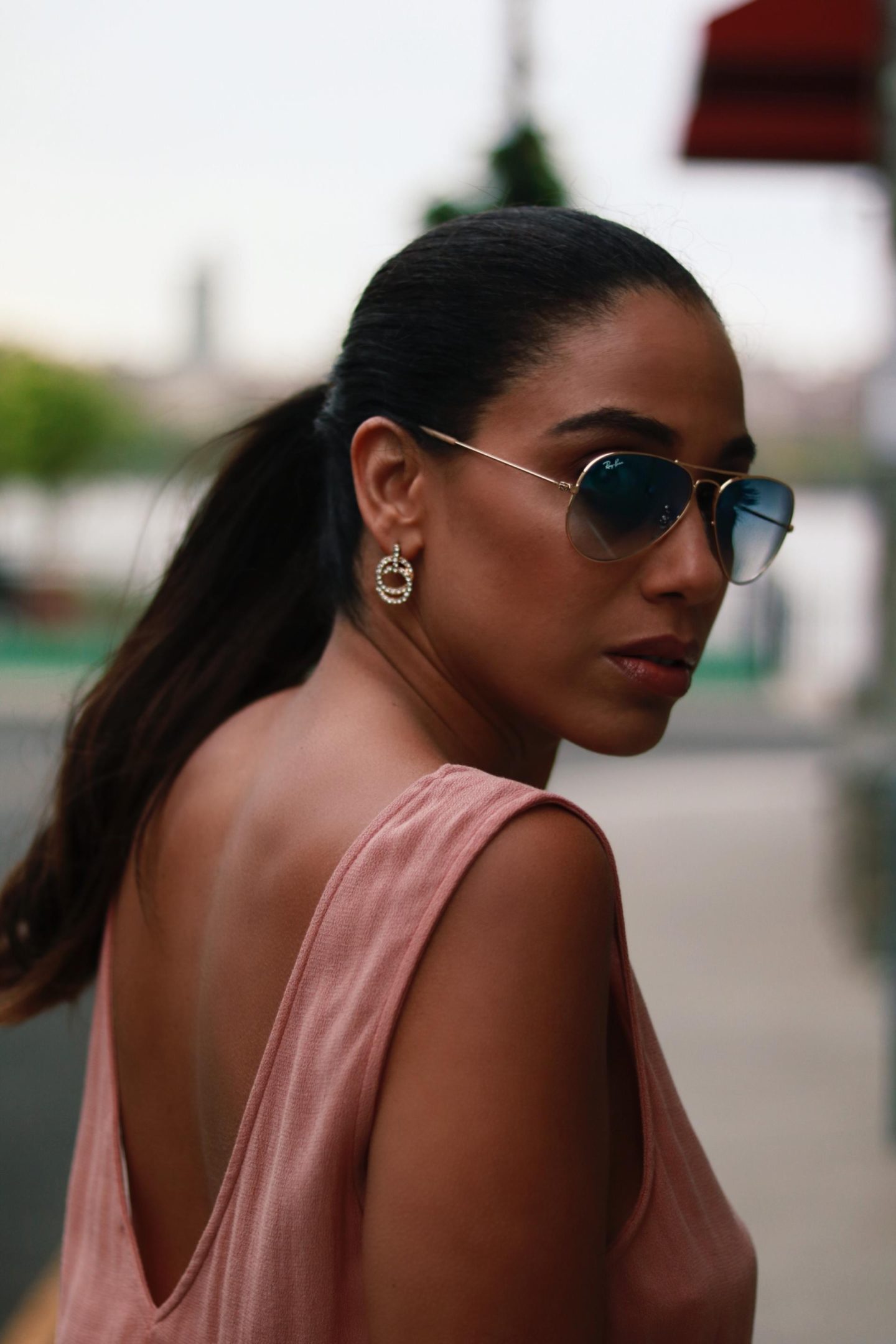 This peach jumpsuit for summer is everything right now! As a petite gal, I sometimes feel jumpsuits cut me off at the waist a bit too short and I can look frumpy, but not in this jumpsuit. From the light and airy material that keeps me cool on a hot summer night with a the low-v open back, I am seriously wearing it on repeat!
[intense_parallax_scene size="full" background_type="image" image="6942″ imagemode="fixed" height="400″ breakout="1″ advance_arrow_background_color="#ffffff"] [/intense_parallax_scene]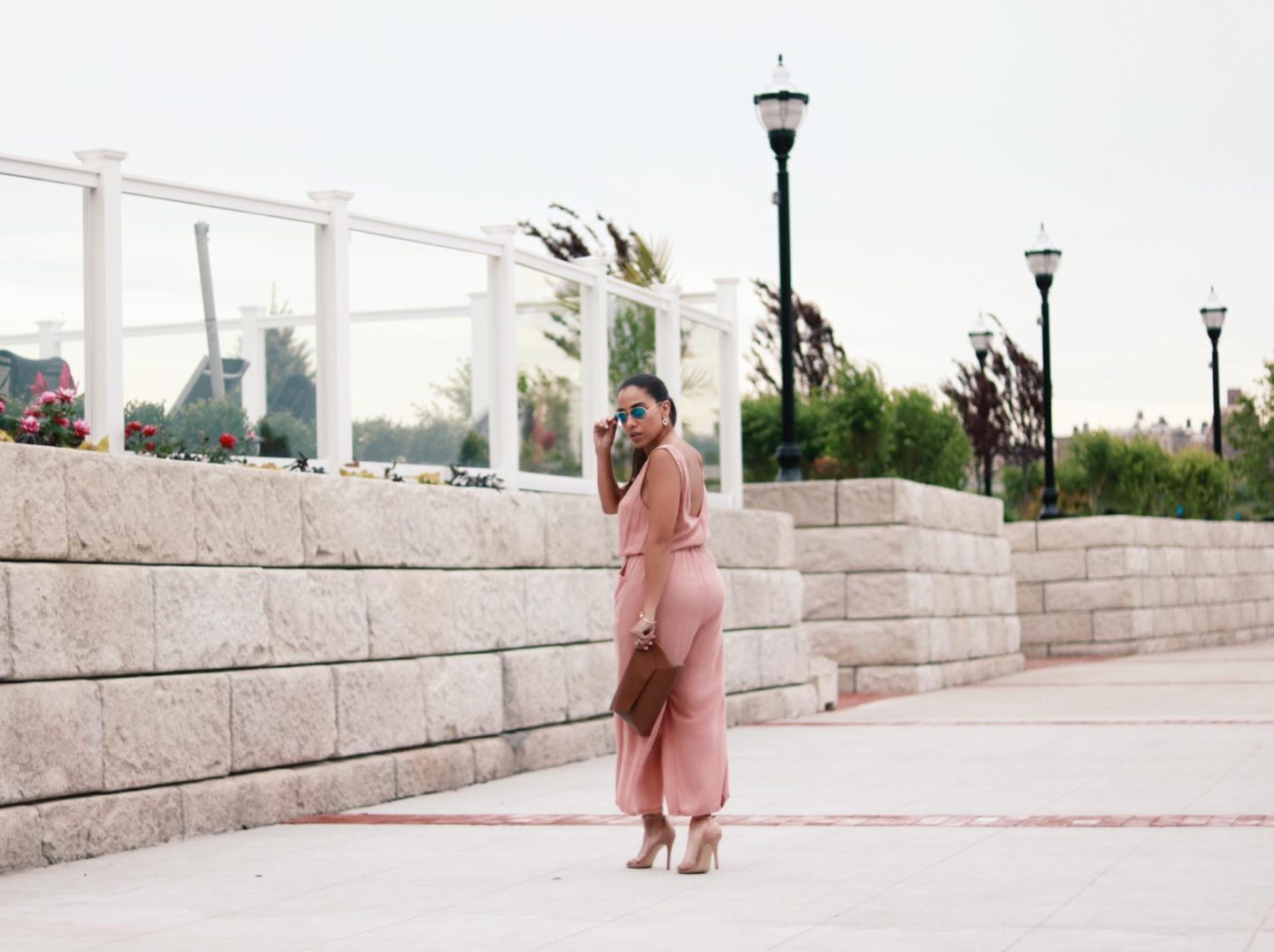 With all the neutral shades from the peach to the nude sandals and tan clutch, I like to add a pop of color. My new favorite shades for the beach – a great pair of aviators –  are this summer season's newest obsession in an ombré shade of blue!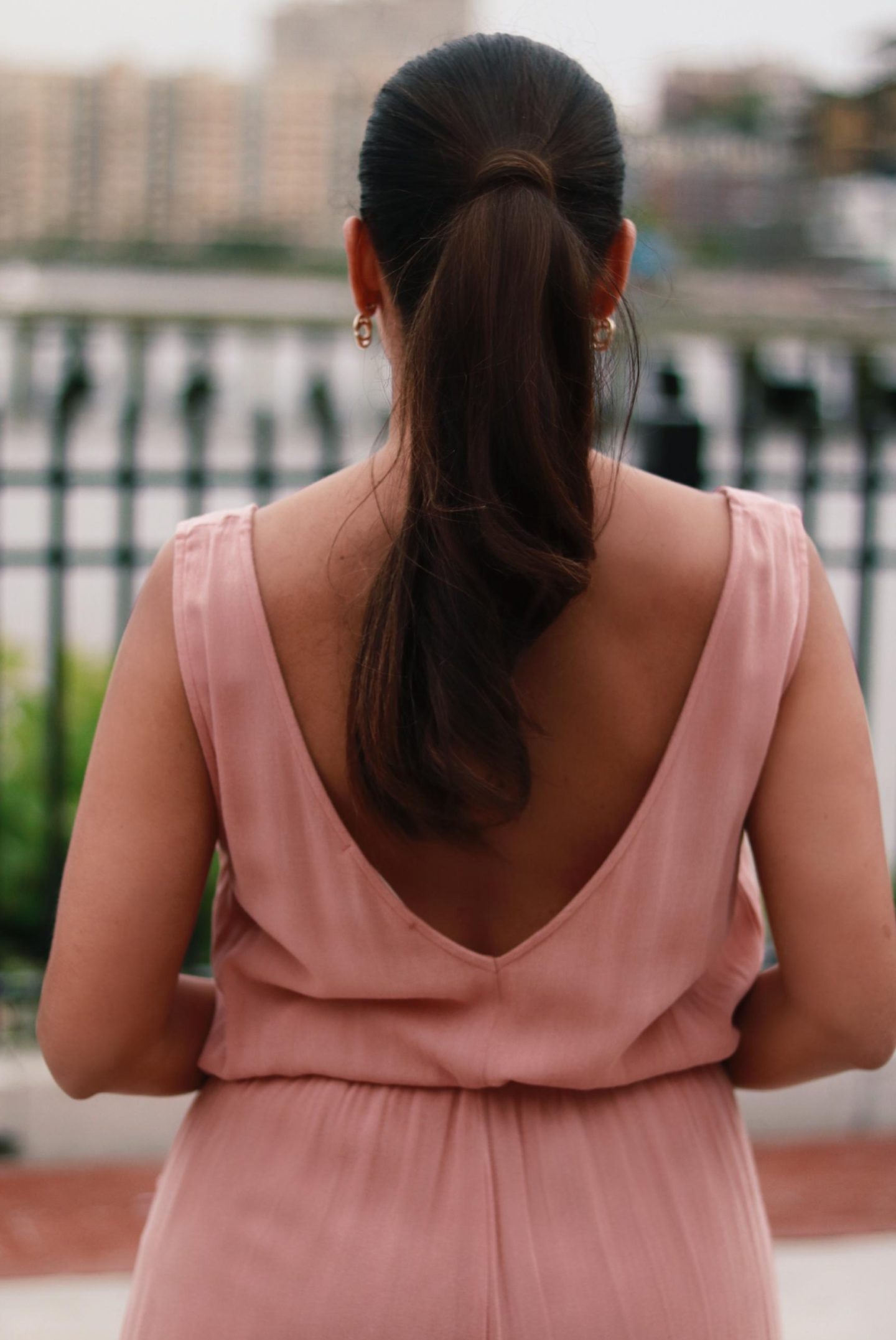 The back of this jumpsuit! I can't get enough. To be totally honest, it can be a challenge to wear a low v-back outfit without a good undergarment! You know what I mean ladies, so I found some great pieces for this kind of jumpsuit here, here and here! Let me know what you think!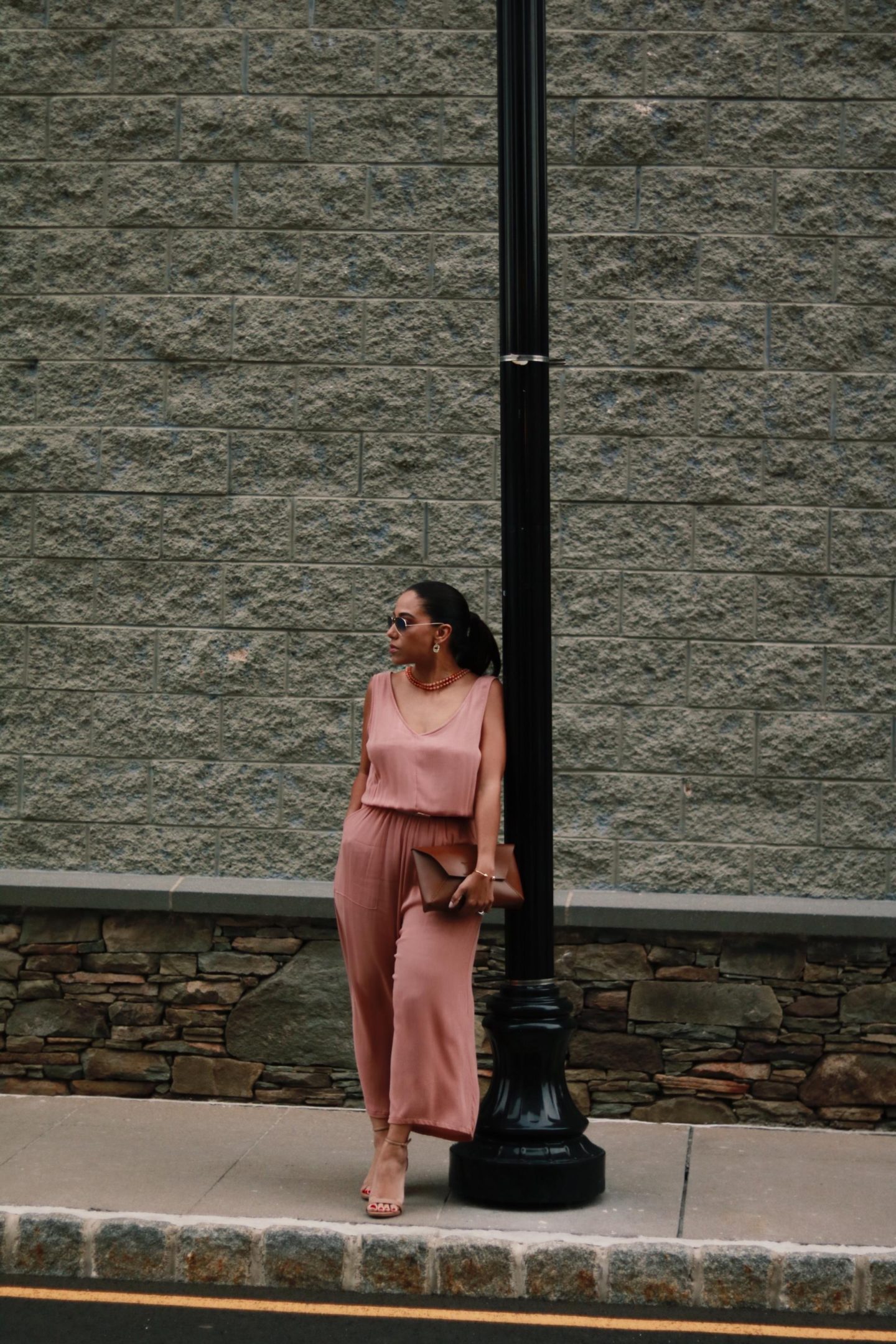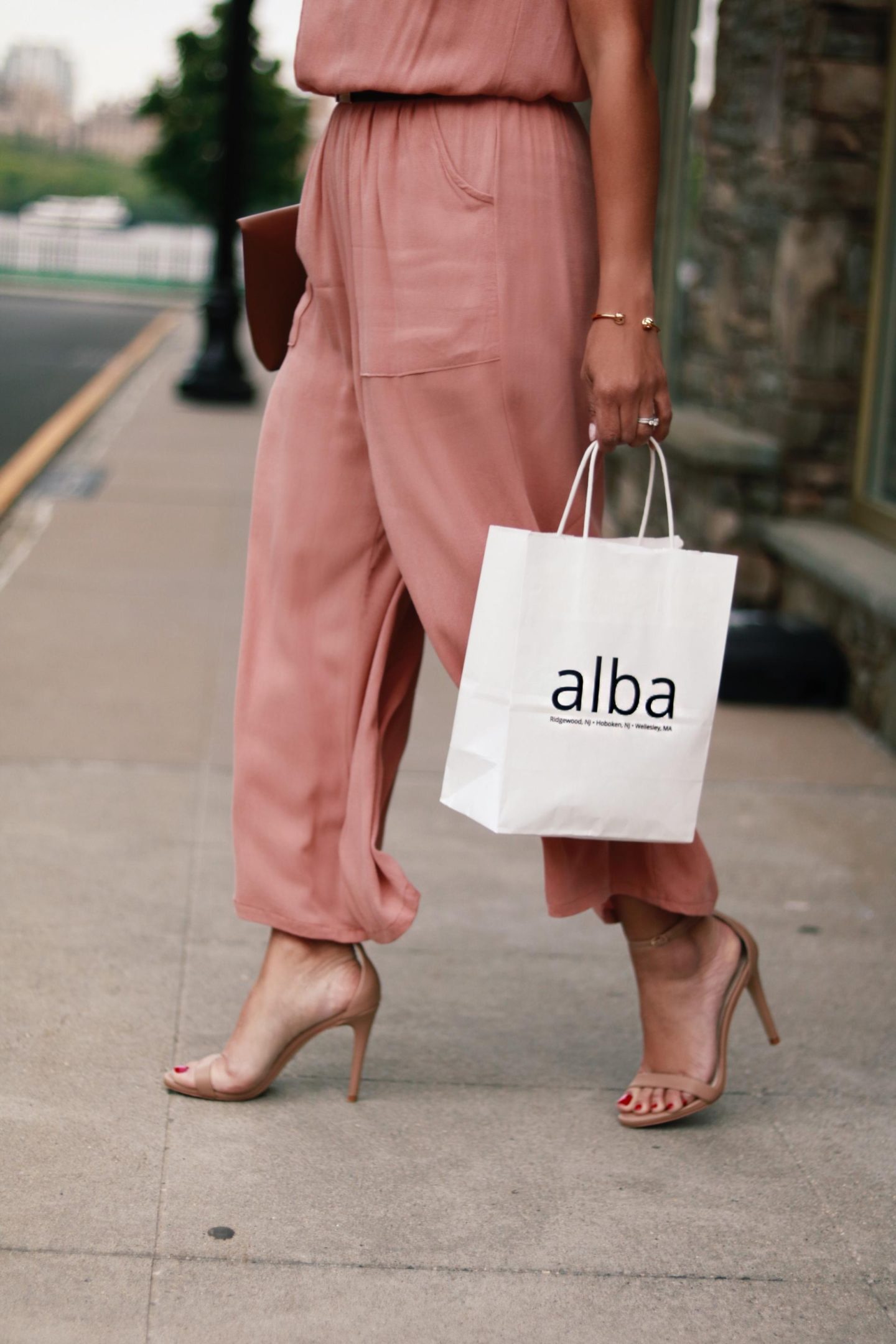 If you are local and can make it to the Hoboken area, RSVP and stop by the event for some great music, drinks, and a braid bar to get you ready for Memorial Day weekend and the launch of the summer season! More details and RSVP form can be found here.
Shop the feature // Jumpsuit | Sandals |  Sunglasses | Clutch (similar) | Earrings (similar and here) | Bracelet 
Thank you so much for reading! I hope to see you soon at the event or next time on the blog!