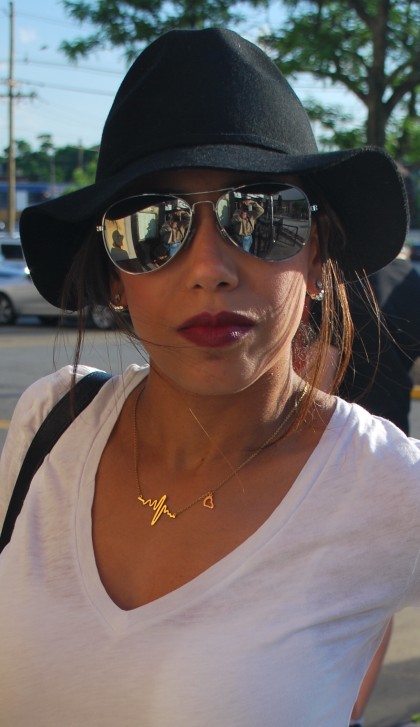 Hello Saturday! So excited to enjoy some summer dresses and a bathing suit (dare I even say that?) this season, but the start to this weekend has been too cool to think about braving a dip in the ocean. And while I can't wait to just basque in the sun and relax with a magazine and cool drink in my…wait, who am I kidding? I'll be the Mom running around like a crazy woman going wherever my little guy is tugging me to next! Wishful thinking!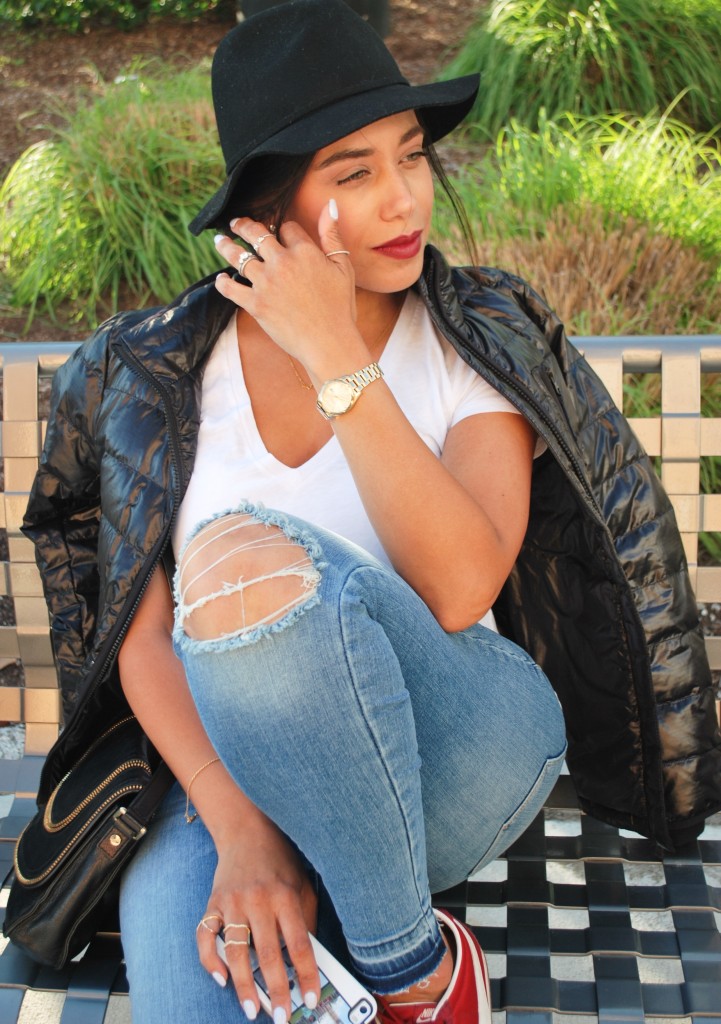 Out for dinner with the family (cabin fever for two days with a sick little one warranted dinner out of the house!), I needed to throw a light jacket on. This puffer jacket looks way warmer than it actually is. I liken it to a blazer, but with a much cooler vibe when wearing your basic white t-shite and ripped jeans.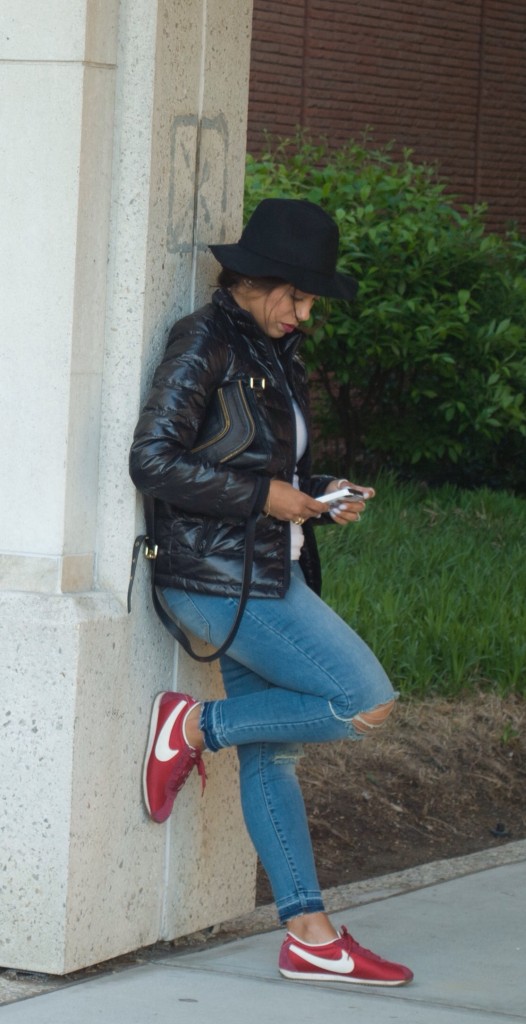 And if you've been following my fashion story for a bit now, you know I'm a sucker for a pop of color and a hat! I had forgotten I even had these sneakers until my husband wore his (yes, the same ones), so I went searching and was happy that I found them. They are so comfortable and just the perfect combination of feeling fashionable while being laid back.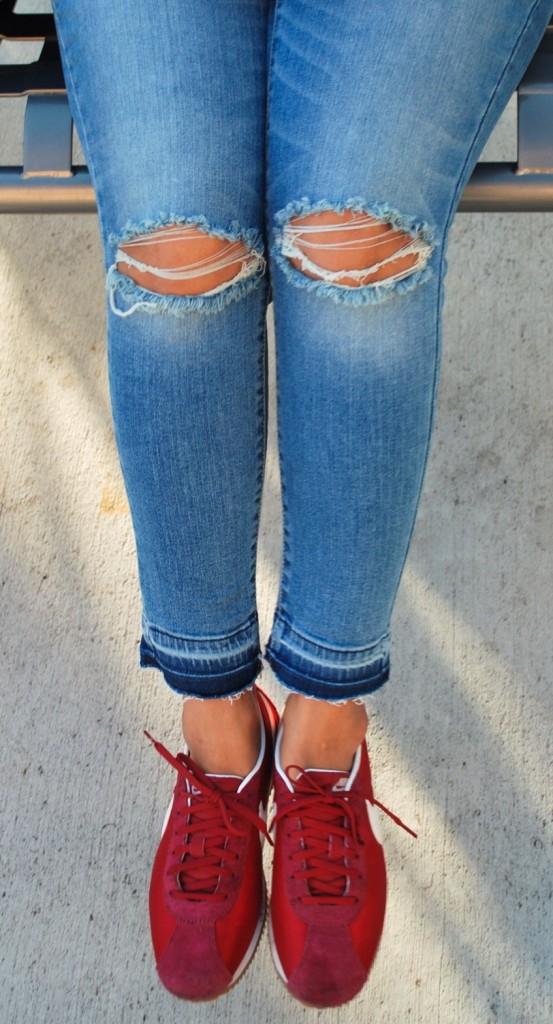 Ok, these jeans! Can I just tell you that I have much love for Target, but I have never bought any clothing from them outside of a basic t-shirt or an emergency bathing suit. I cannot believe how much I actually enjoyed finding these jeans, took the time to try them on and learn that I love them! They are so comfortable and have that ripped hem trend I've been seeing everywhere, but most importantly stretchy! (This Momma needs some stretch!)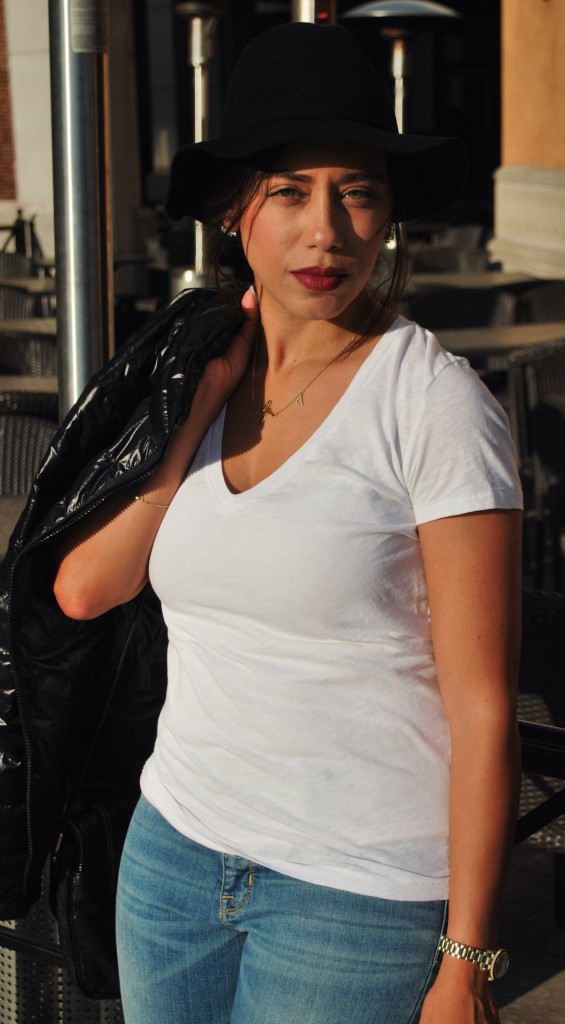 Outfit :: J.Crew Vintage T-Shirt, Mossimo Jeans, J. Crew Puffer Jacket (On Sale plus 30% off!), J. Crew Floppy hat (Can you tell I LOVE  J.Crew!), Steve Madden Crossbody bag, Nike sneakers (similar here), Lilli and Tori necklace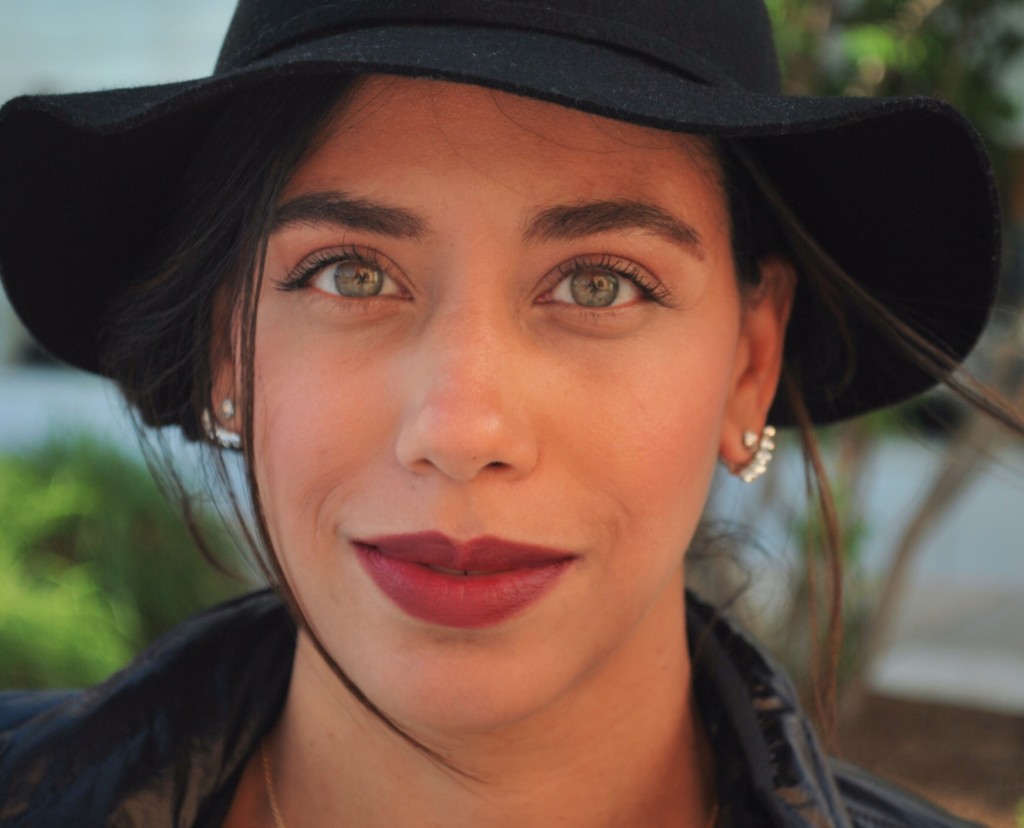 This is me! And from me to you, I want to say Thank you! Summer is unofficially here, and your support and readership has taken me from the bleary blues of winter into something much more promising. I think of my daughter every single moment of the day and she lives in these posts about fashion (yes!), because my happiness is what I know she would wish for me every day. And on most days, I'm happy. Thank you for reading!
xoxo, Jessica
Follow my blog with Bloglovin