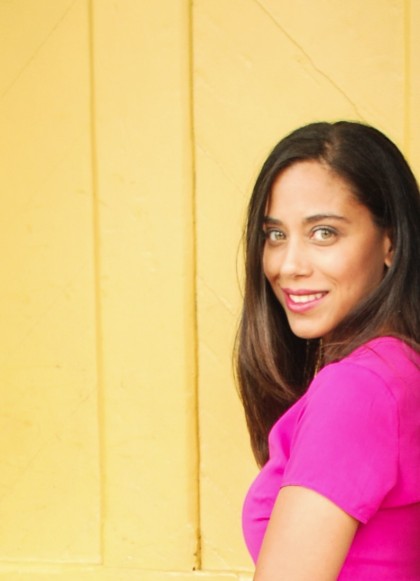 Happy Friday! As we enter the Memorial Day weekend, I am thinking all things bright and Summery. But of course, there's always somewhere to go where I have to be dressed up if I'm not teaching, so this is my get serious but still have fun look. One color I see little of in my closet right now is black (what a difference from my story here! ). I just love playing with bright and bold colors in my outfits. A color combination I can't get enough of is pink and green (check more outfits in pink and green here). My wedding colors were pastel pink and green while pale pink and mint green (with gold, of course!) were the colors for my daughter's room. I've noticed lately that nature's color palette actually has a bit of an influence on how I dress, so it's no surprise that I was feeling like a tulip in this outfit!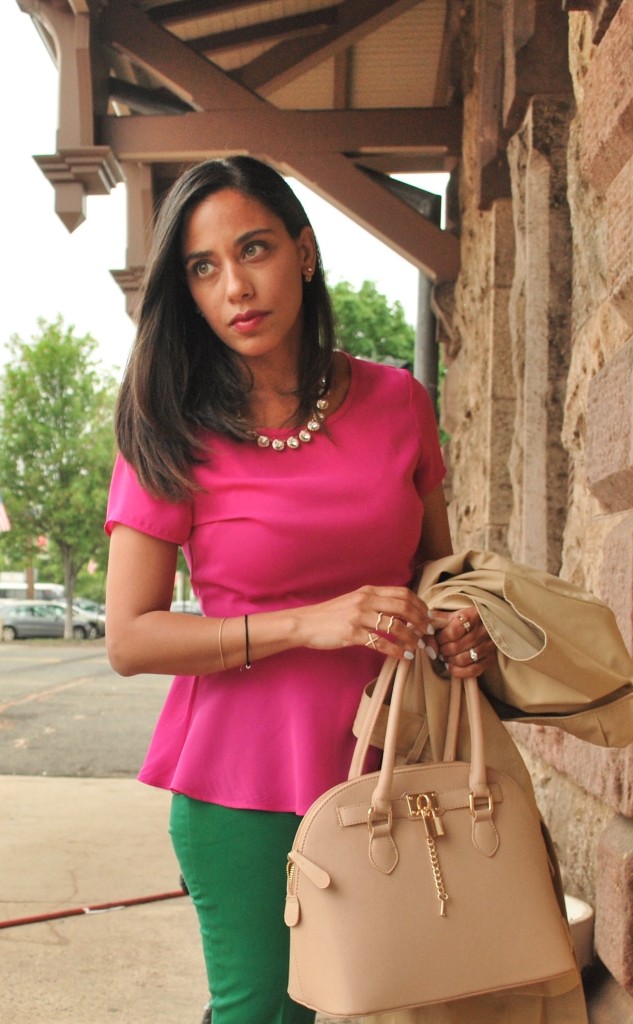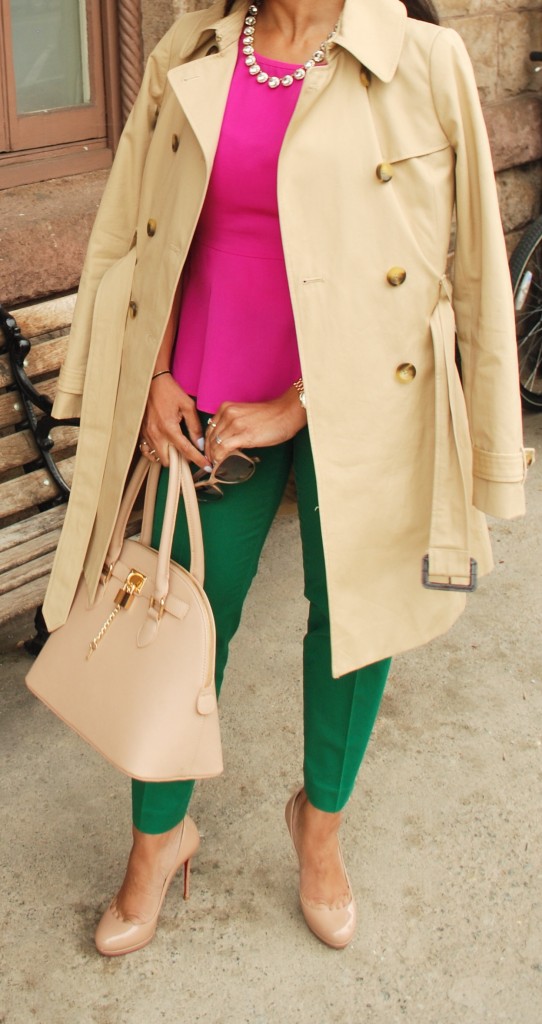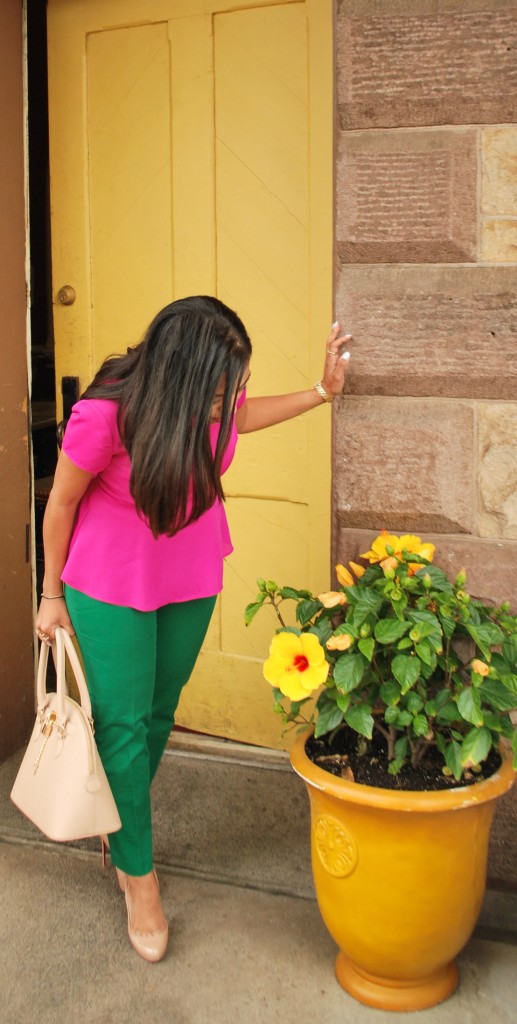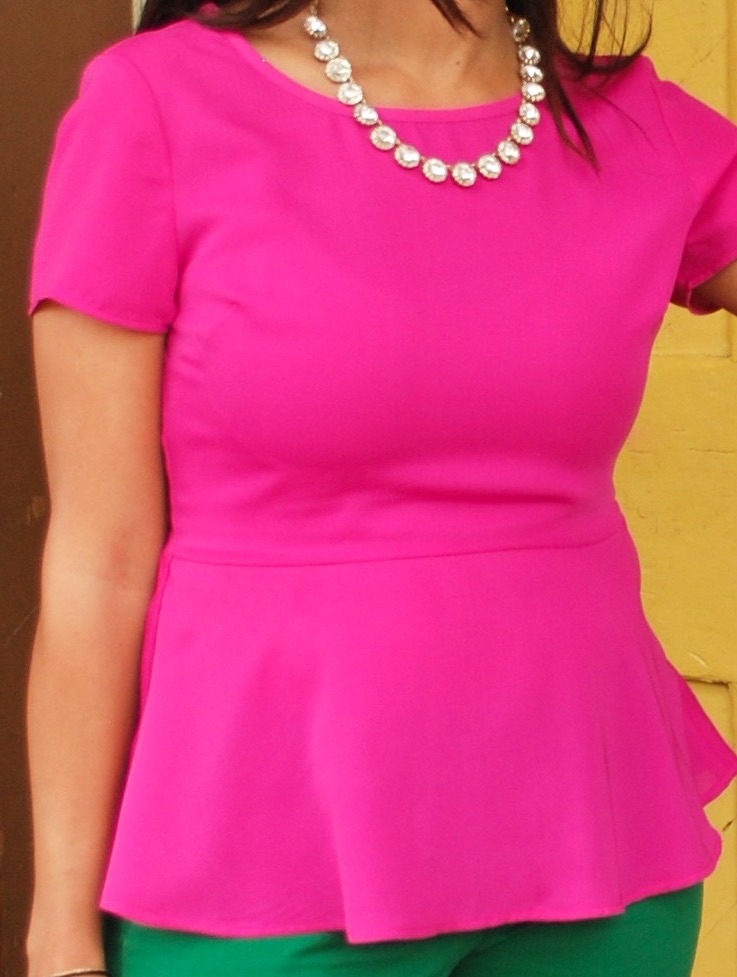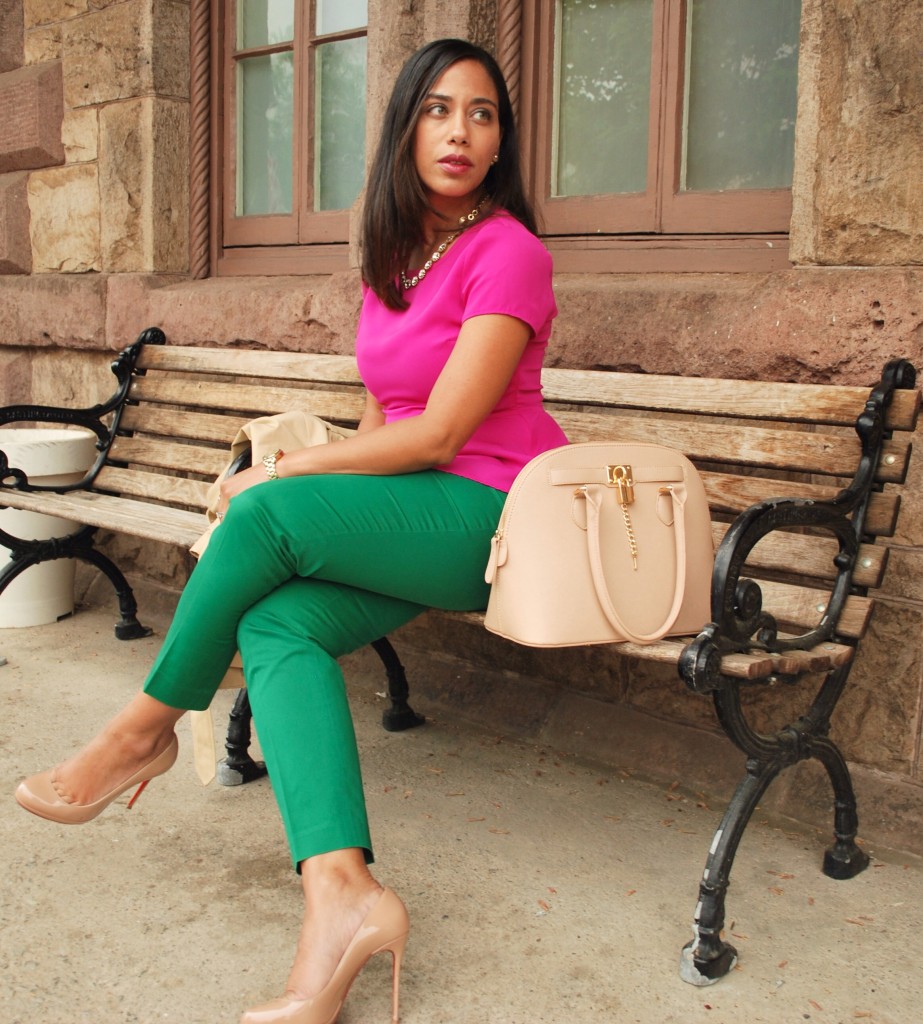 Outfit :: J.Crew Peplum Top (love this one here), J.Crew Pants (great options here), Aldo Handbag, J.Crew Trench-On Sale!, J.Crew Bauble Necklace, Christian Louboutin Heels (similar here and here)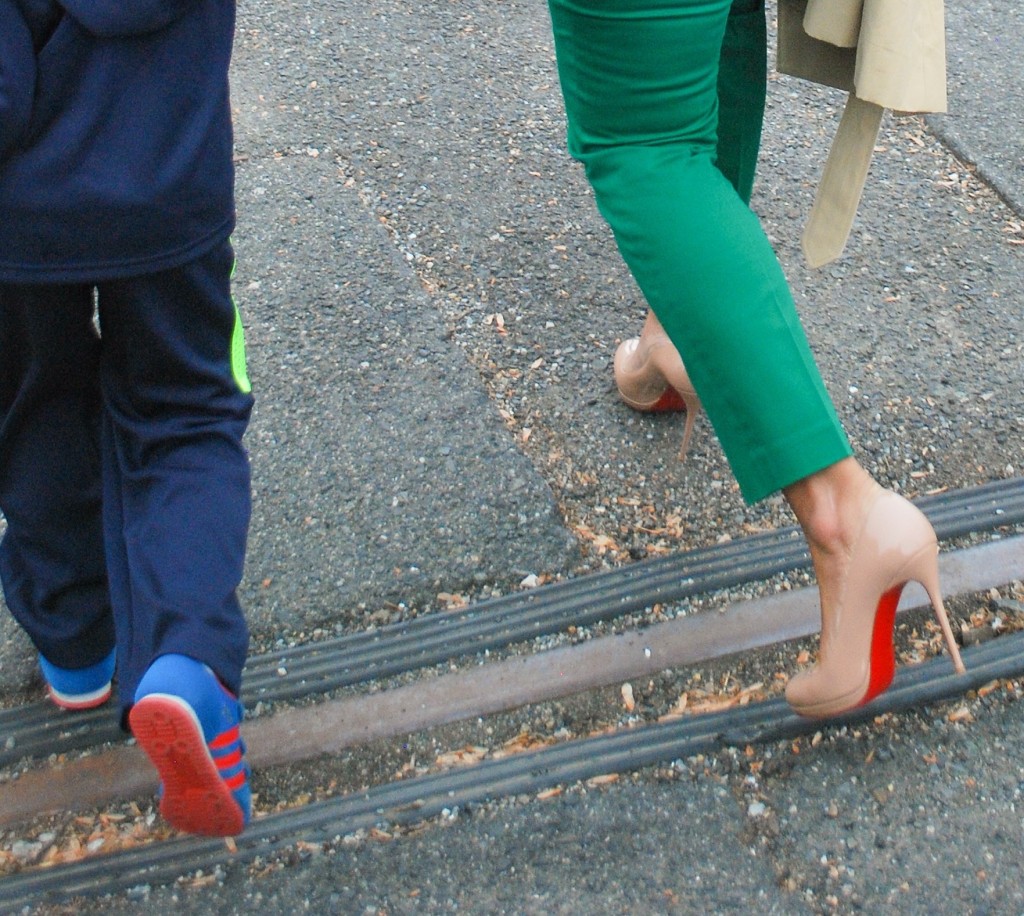 Hope you enjoy your travels with your family whether you are staying home or on the road! Have a great weekend! Thank you for reading!
And if you haven't yet entered to win a CANON REBEL CAMERA KIT & Kate Spade Handbag, we've extended the deadline to enter a few more days. See this post here for details. Good luck!
xoxo, Jessica
Follow my blog with Bloglovin