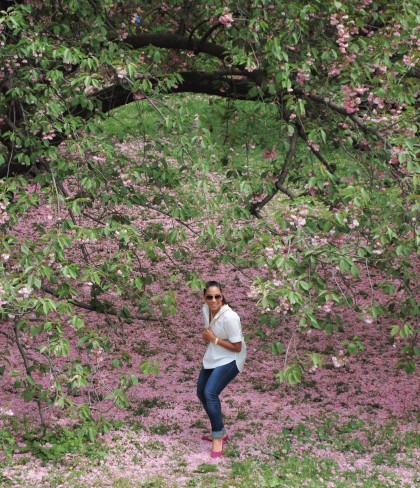 Happy Friday! One of the my favorite places to visit in New York City is Central Park. There are so many areas of the park to have some family fun with your little ones (big ones too!), from Central Park Zoo to Strawberry Fields to the several playgrounds throughout the park. Last week, we took a little time for some casual family fun and enjoyed being outdoors on the warm breezy Spring day.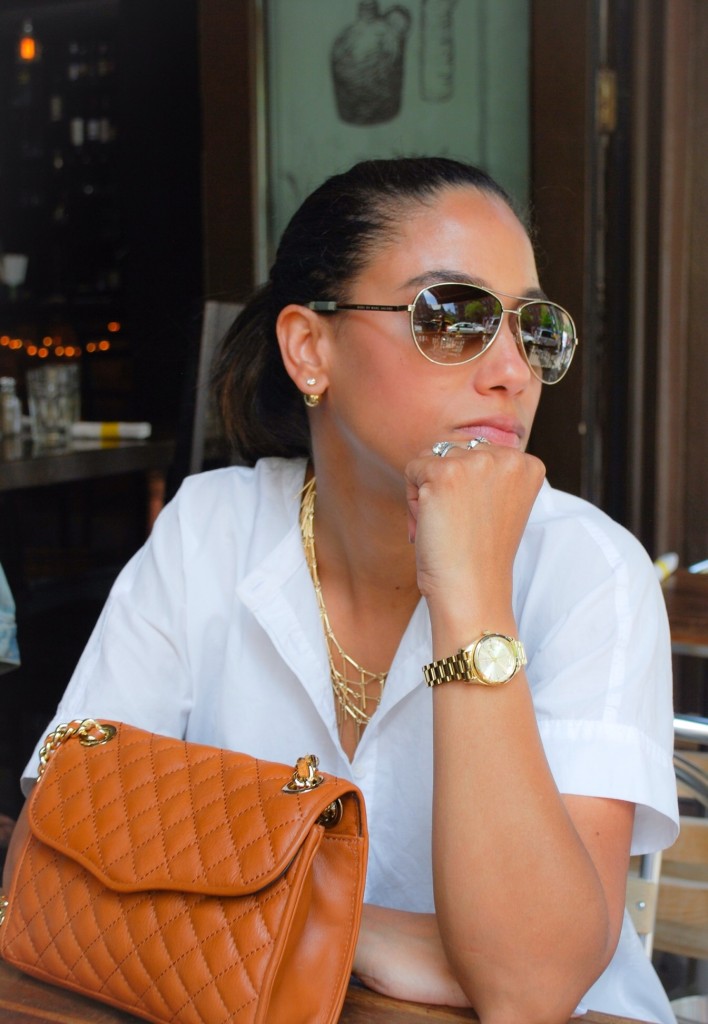 J. Crew pretty much rules my closet, so it's no surprise that this simple and classic J.Crew short sleeve popover is part of my casual look today. And while looking casual is really about how you feel and carry yourself, I was feeling quite casually fancy and playful with the gold tones  in my outfit while out in Central Park.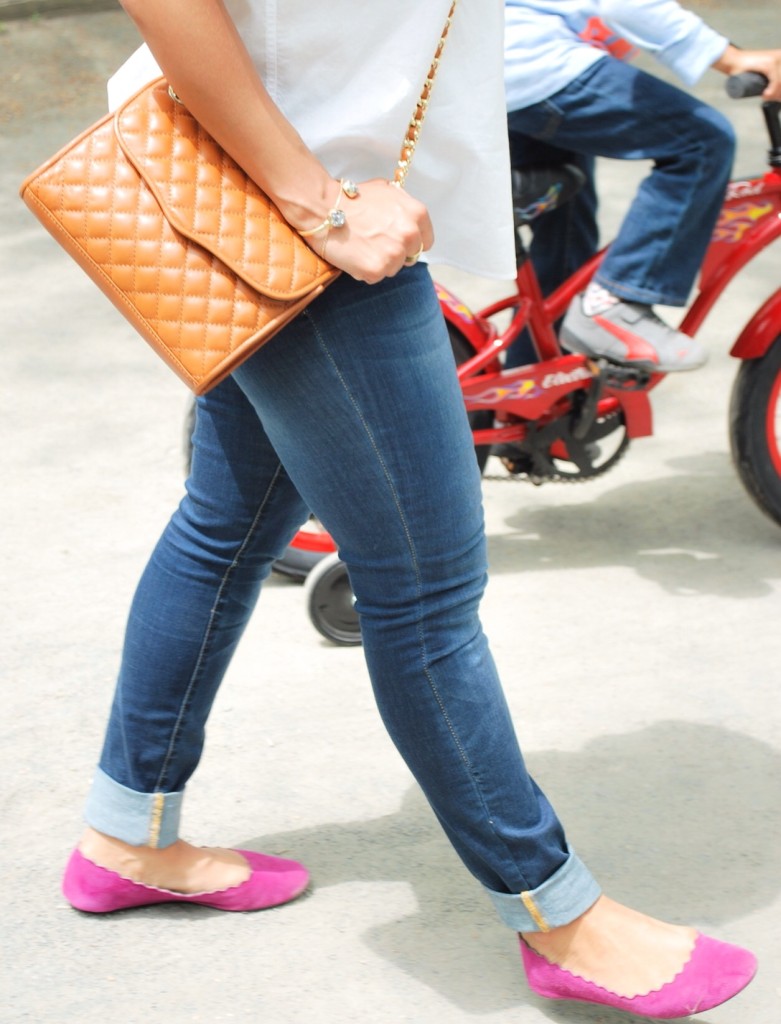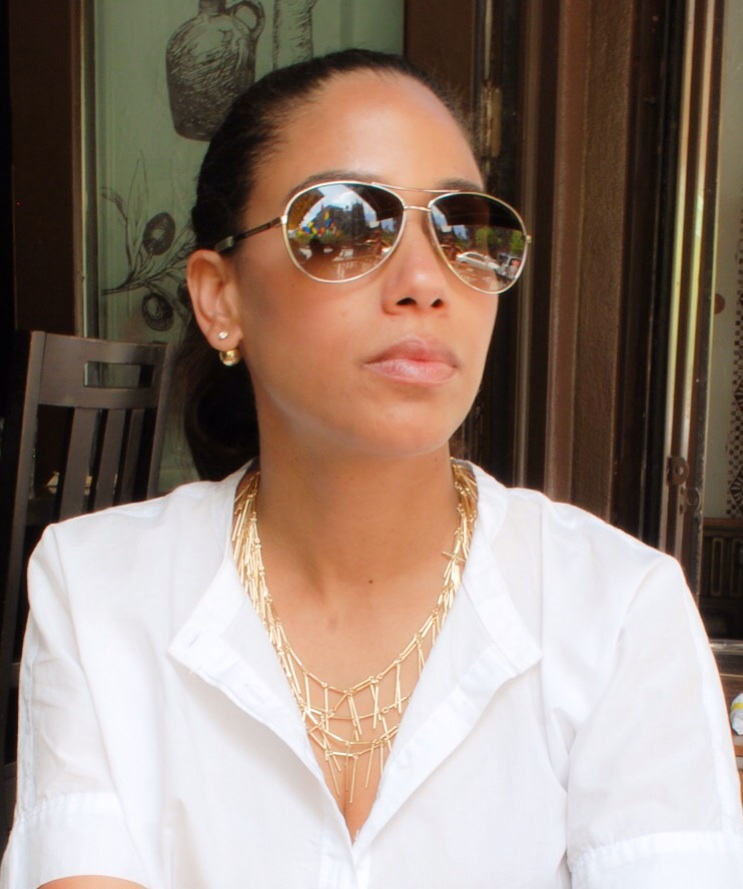 Fringe is everywhere right now and this necklace is so perfect for everything that I am loving right now in jewelry. Here I'm wearing it as a statement piece to my casual look, but I can easily see wearing this again with a more dramatic evening outfit.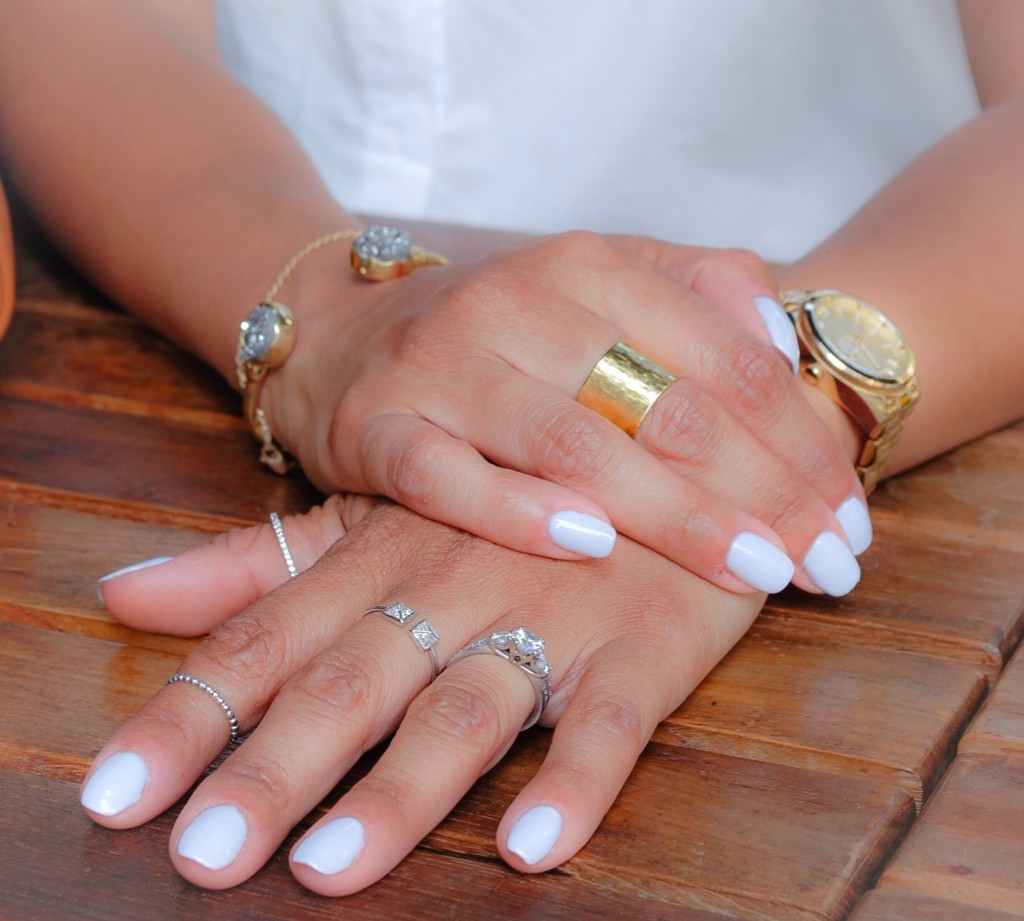 While I used to only wear my wedding and engagement ring, I am really getting into wearing different rings and mixing metals. There are so many small shops out there selling some great and unique pieces that are the perfect decoration for your fingers. I think of it as dressing up my hands and having a variety to choose from helps dictate the mood of the outfit you are wearing! Have a little fun!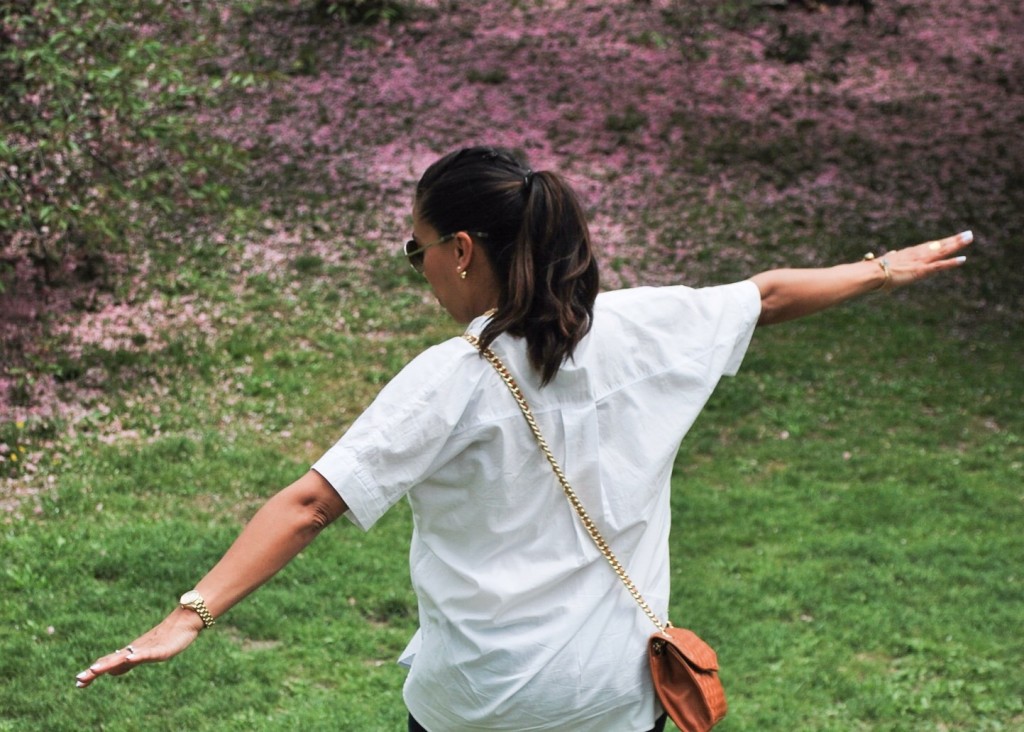 Outfit :: J. Crew Collarless shirt (on sale plus 50% off!), J.Crew Factory Fringed Necklace (on sale!), Blank NYC Jeans (old), Rebecca Minkoff quilted handbag, Vaneli scalloped flats (on sale!) Fossile watch, Marc Jacobs Sunglasses, Lilli & Tori Gold band ring, Gold ball earrings (similar here), Silver rings (gift)
Thank you for reading! Have a great weekend!
xoxo, Jessica
Follow my blog with Bloglovin