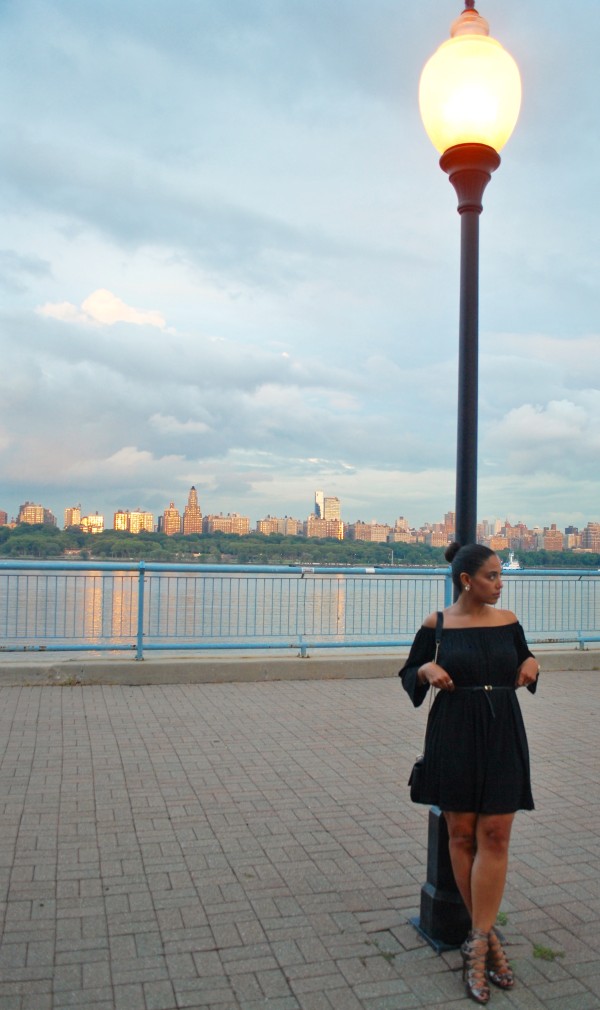 Happy Tuesday to you! When my husband (Mr. E) and I first met, one of our favorite things to do was to try out new restaurants and make a list of our favorites. It's no coincidence that our wedding eventually had a food and restaurant theme. When we recently decided to go out for a date night, there's always the conversation about where to go eat. This time last year, I remember having no interest in eating anything of any kind. I was pregnant and nauseous all the time.  But what I did recall was my craving for truffles. With that memory on my mind, I wanted to go to one of my favorite places where they make the best homemade pasta with mushrooms and black truffle oil, which meant Mr. E picked the movie.

These last 7 months meant learning how to redefine what family means as we now are parents who have a child and lost another. Whenever couples go through such difficult experiences together, it's important to understand that they are two perspectives that are experiencing the same event, which means being open to the difference in the response. I've learned that time is not what heals a wound as much as open communication and understanding does, albeit slowly. I think date night becomes all the more important for married couples to be able to share time to talk about the future and share sweet moments that can get swallowed up in the day to day of life and parenthood.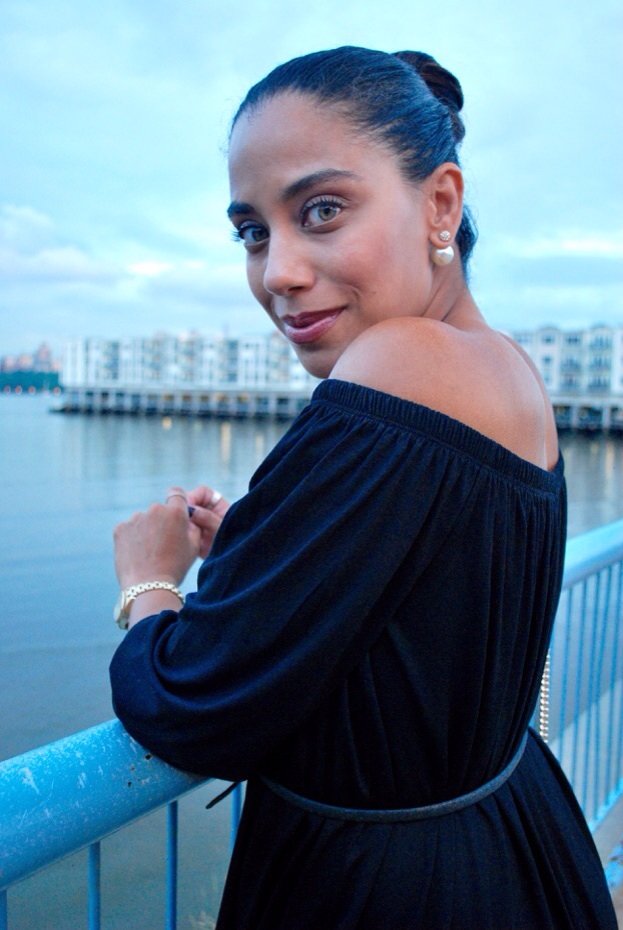 When we go out, I always put as much effort as I did when we were going out on our first date! I keep it simple and fun, especially in the summer. This casual off the shoulder dress was perfect for a summer evening walk along the water after dinner. I love that I could wear it with a thin or thick belt depending on the look I wanted. I can't wait to style it again over jeans during the early days off Fall!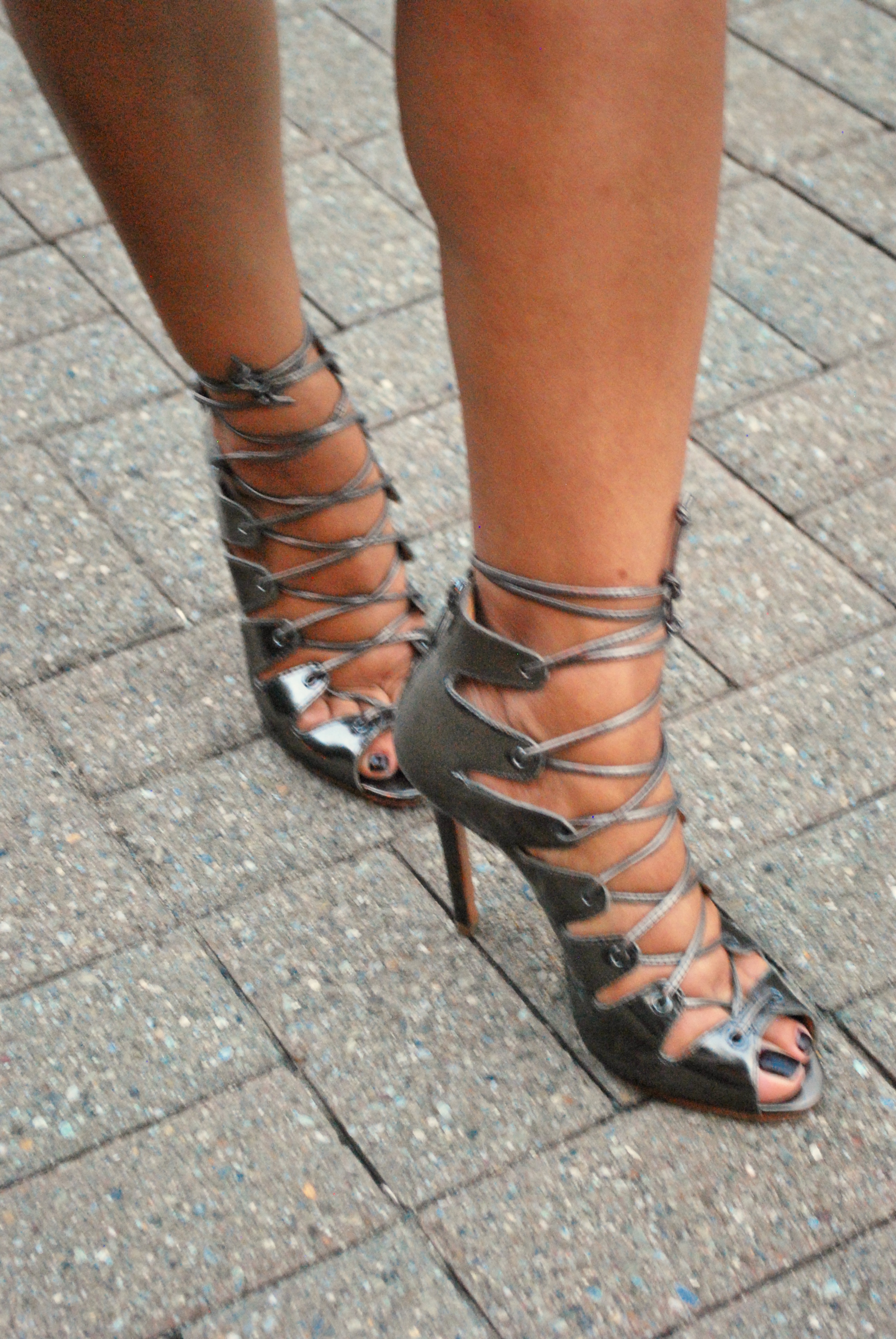 I'm never sure if Mr. E enjoys helping me decide to get ready sometimes, but I like to ask his opinion since I consider him to have a great style of his own. It was fun to let him pick what shoes I should wear for the evening and went with these lace-up heels, which I particularly love because they make me feel 6 feet tall (however, I'm not sure if that's how I look!).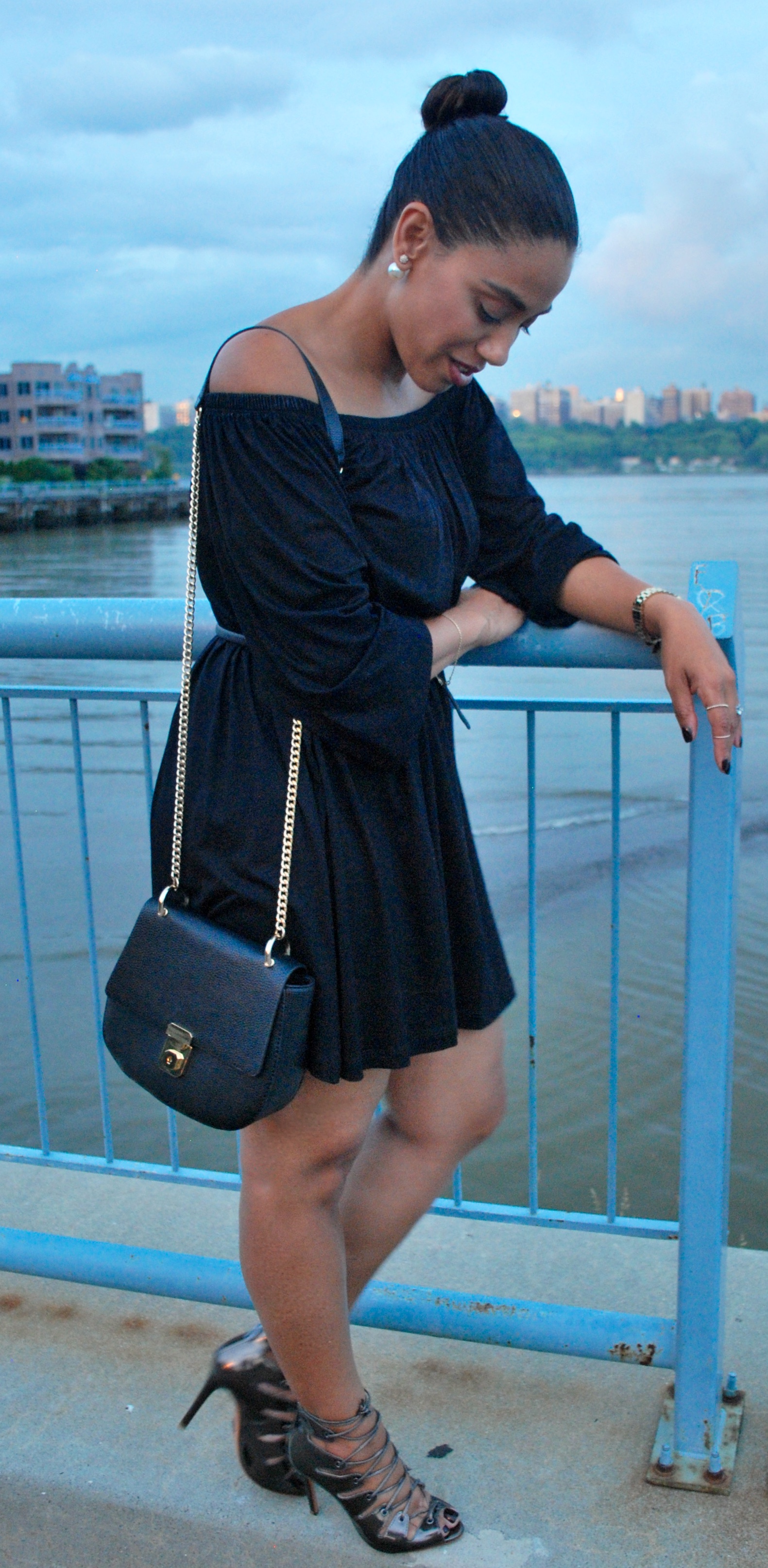 It means so much to me that This Season's Gold is 4 months old already! Writing and sharing has been such a gift and a genuine therapeutic outlet. I always write with heaven in mind and think of my daughter every second I get to share, whether it is for fun or something more personal and serious. I am honored that you visit and share your kind words often. My family is stronger these days and although the hurt (and sudden overflow of tears!) never ever goes away, I know that we are a team, and will always stand tall against any storms that may follow.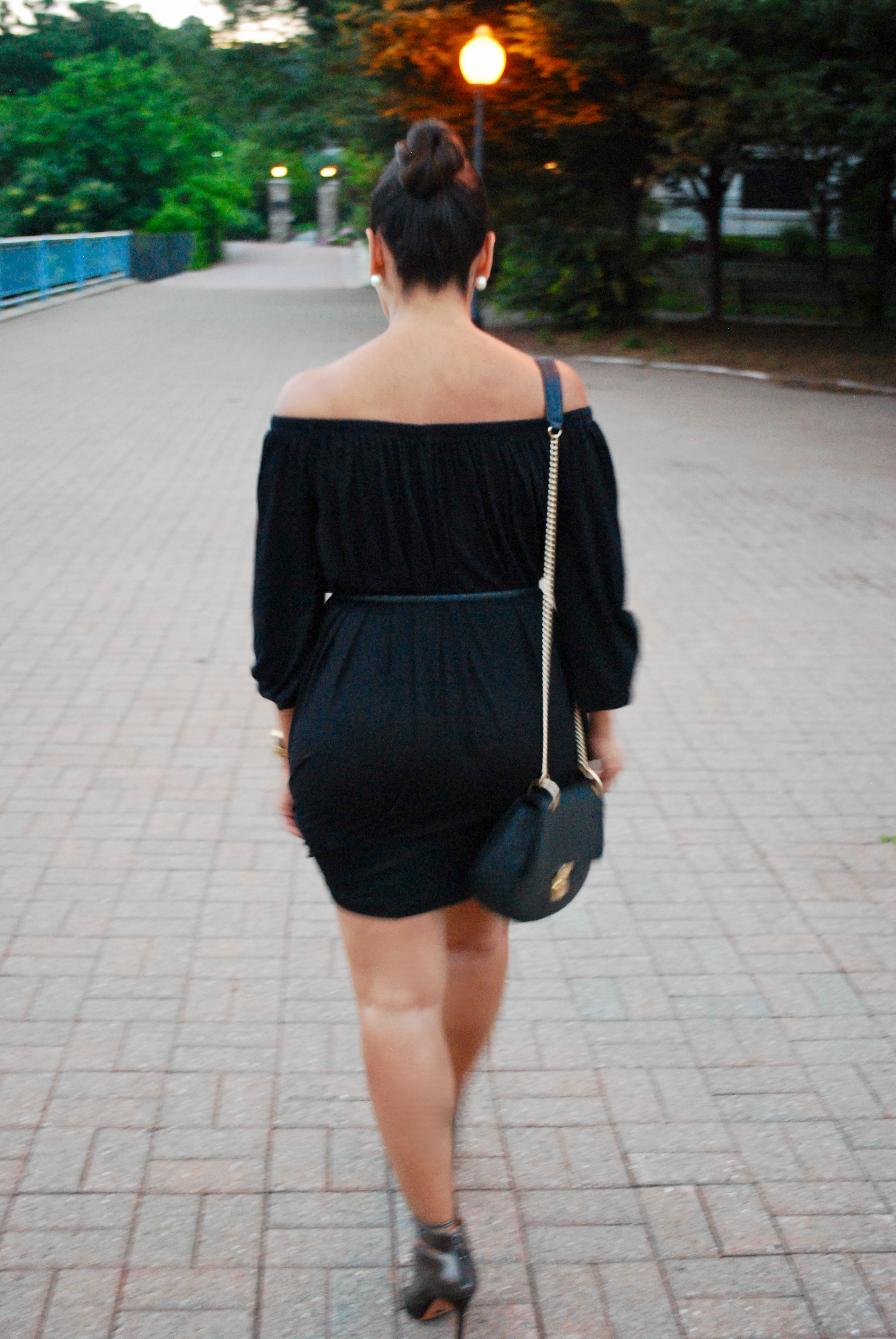 Outfit :: ASOS Off the Shoulder dress, J. Crew belt (old, similar here), Forever 21 lock handbag, Schutz lace up heels (old, love these!), ASOS pearl double stud earrings (like these as well!)
Thank you for reading!
xoxo, Jessica
Follow my blog with Bloglovin