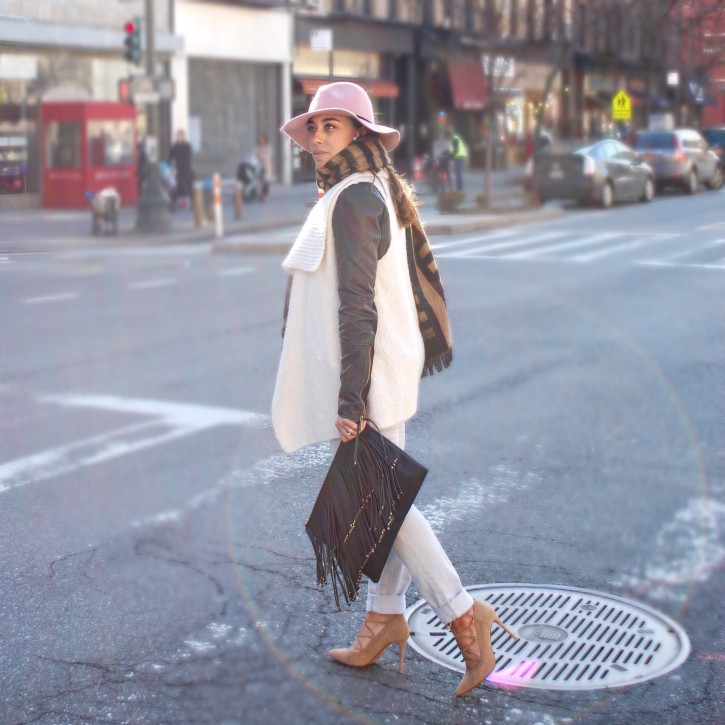 Happy Tuesday! I've been missing a bit, trying to play catch up and get ready for the myriad of things that are happening in the next few weeks! From New York Fashion Week events, to a sunny escape from the city, and so much more; I haven't had a chance to sit down to relax from getting stuff done! But now, I'm here and excited to share some style inspiration, some exciting news later this week (so stay tuned!) and so much more!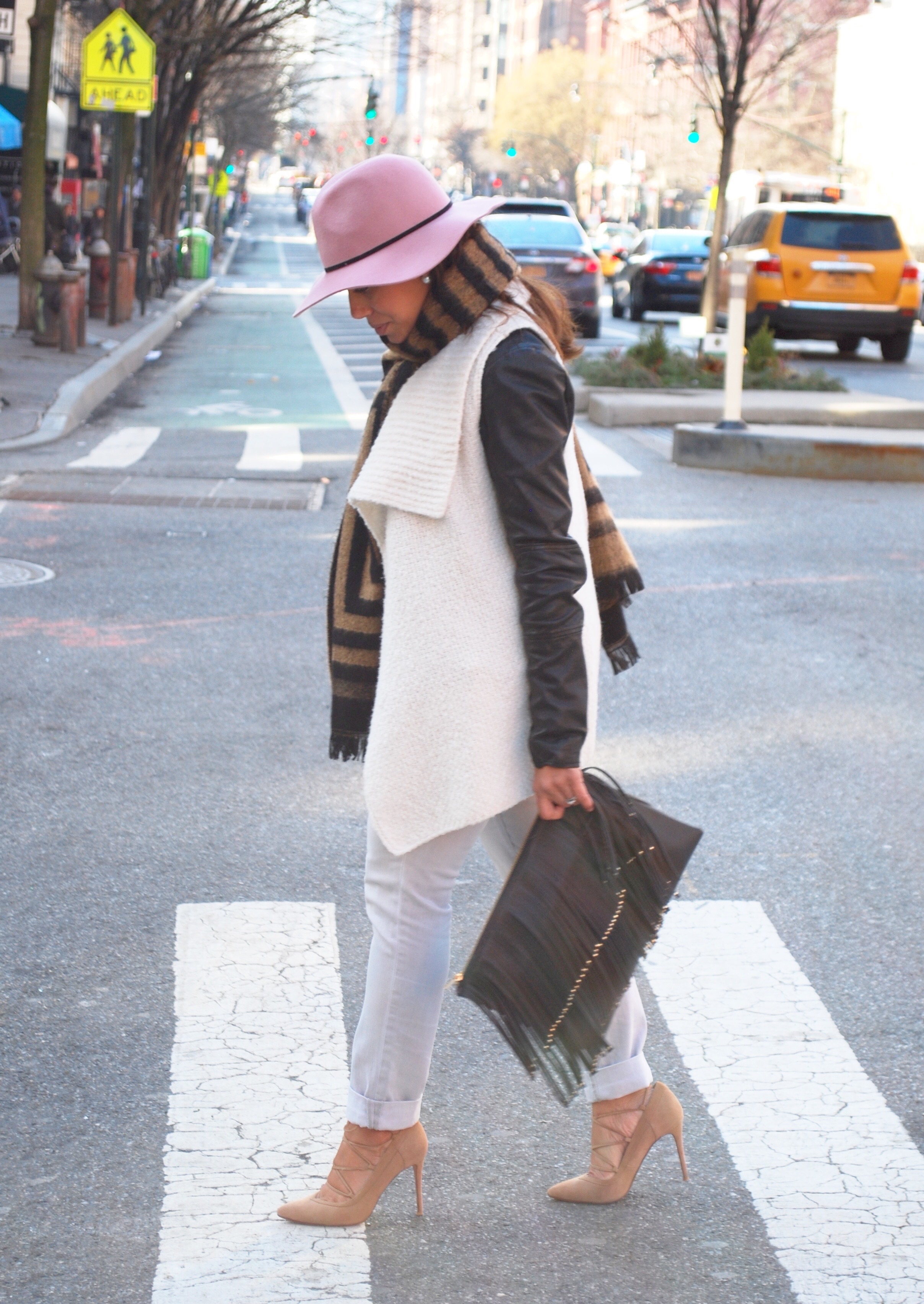 For those of you following closely, this week is the Super Bowl of New York fashion, formerly known as Mercedes-Benz New York Fashion Week, and now just New York Fashion Week! I feel so blessed to have been invited to some shows this year, but sadly I won't be in New York! Ah! As a Christmas gift, I decided back in December that I wanted to take my son and husband away for a long weekend. It would be the perfect birthday for my husband and Valentine's Day away with my two great loves! So, I won't be attending any shows for most of the week, but happy that I am attending a few evening events to get the week started! At the end of the day, my family and our time to bond is most important; plus, there's always September!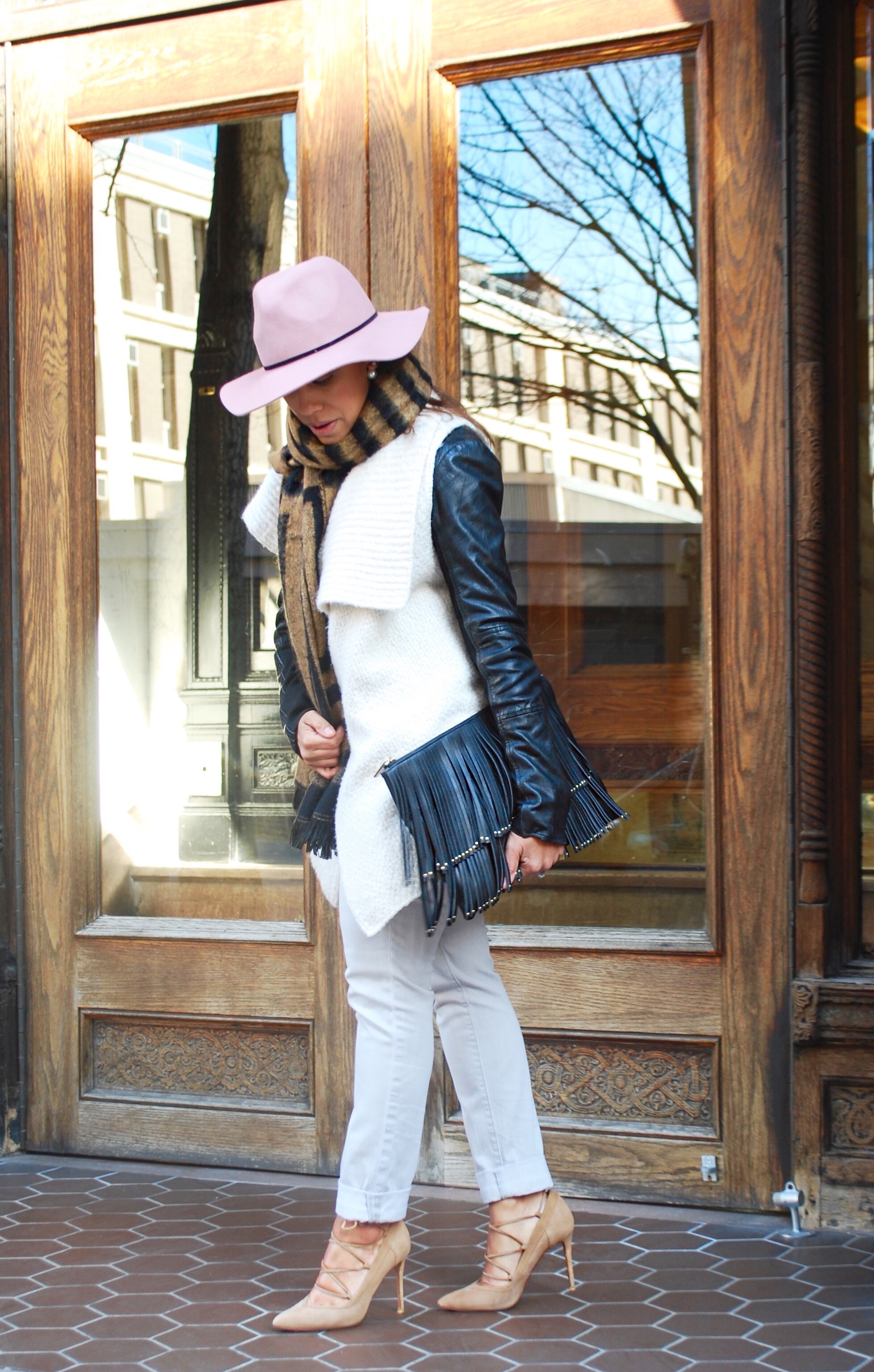 Lately, I've been experimenting with layering outerwear. Jackets and vests, ponchos and coats, a mix and match of everything. While colder days have returned to New York, wearing my leather jacket underneath my cozy sweater vest made it a fun way to create a new outerwear look. I draw my style inspiration mostly from my mood and where I feel I am growing towards. Dressing in layers is quite indicative of how I feel I am experiencing the world right now. At every turn, there is a new experience that adds a layer to how I view the world, and I am happy to embrace the good, the bad and surely quite prepared for the ugly.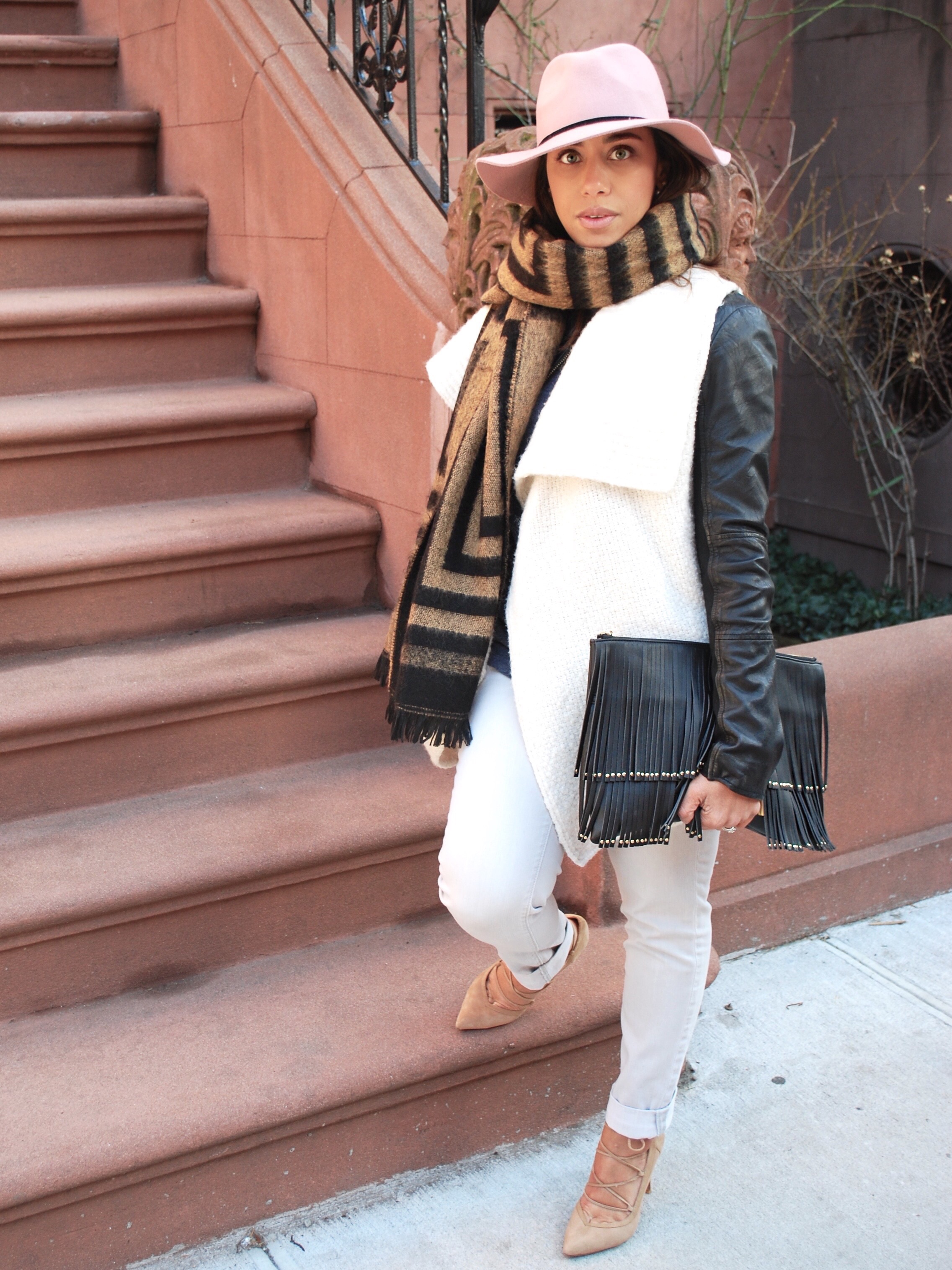 I am enjoying wearing neutral colors, and seeing how that makes my usual colorful self feel!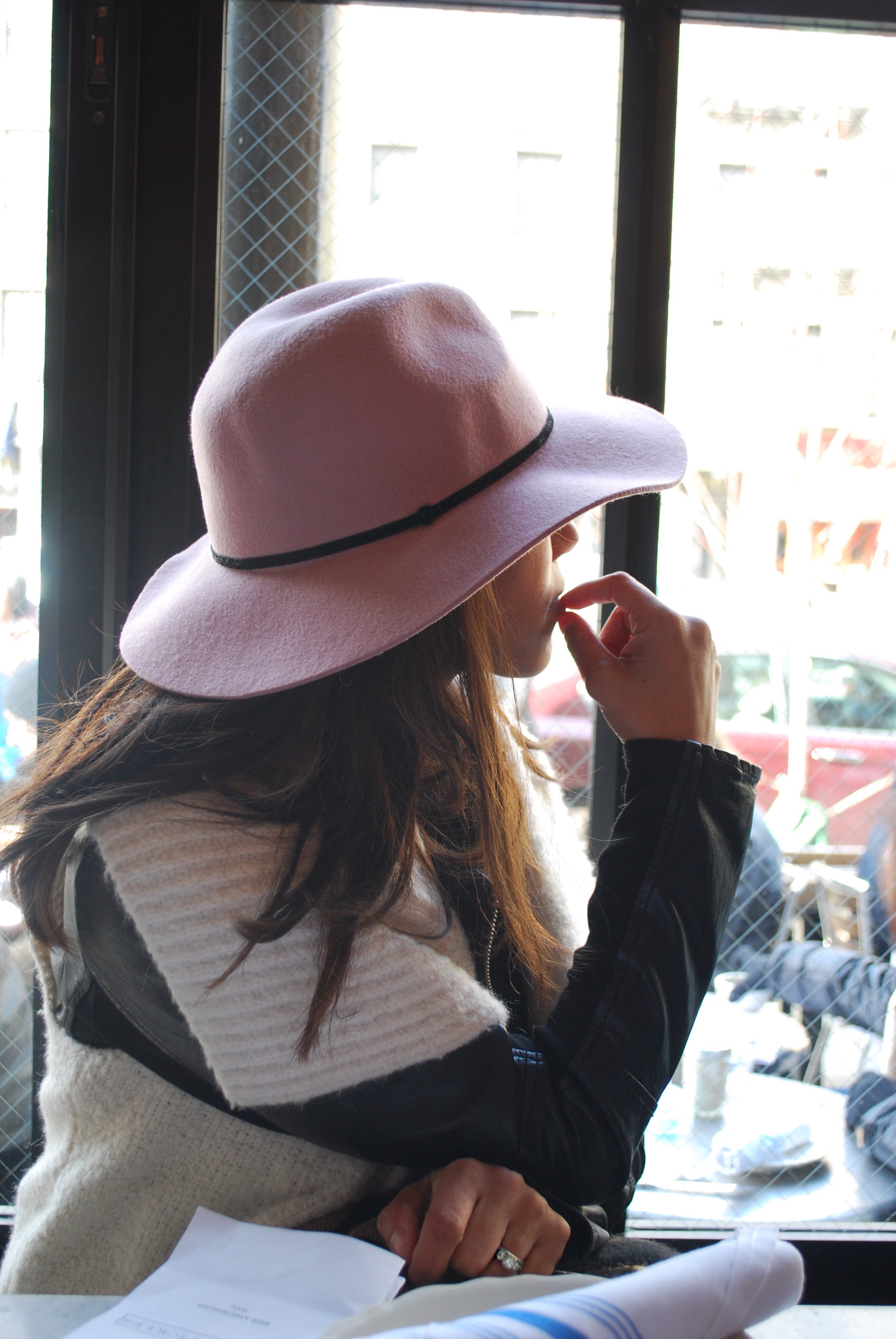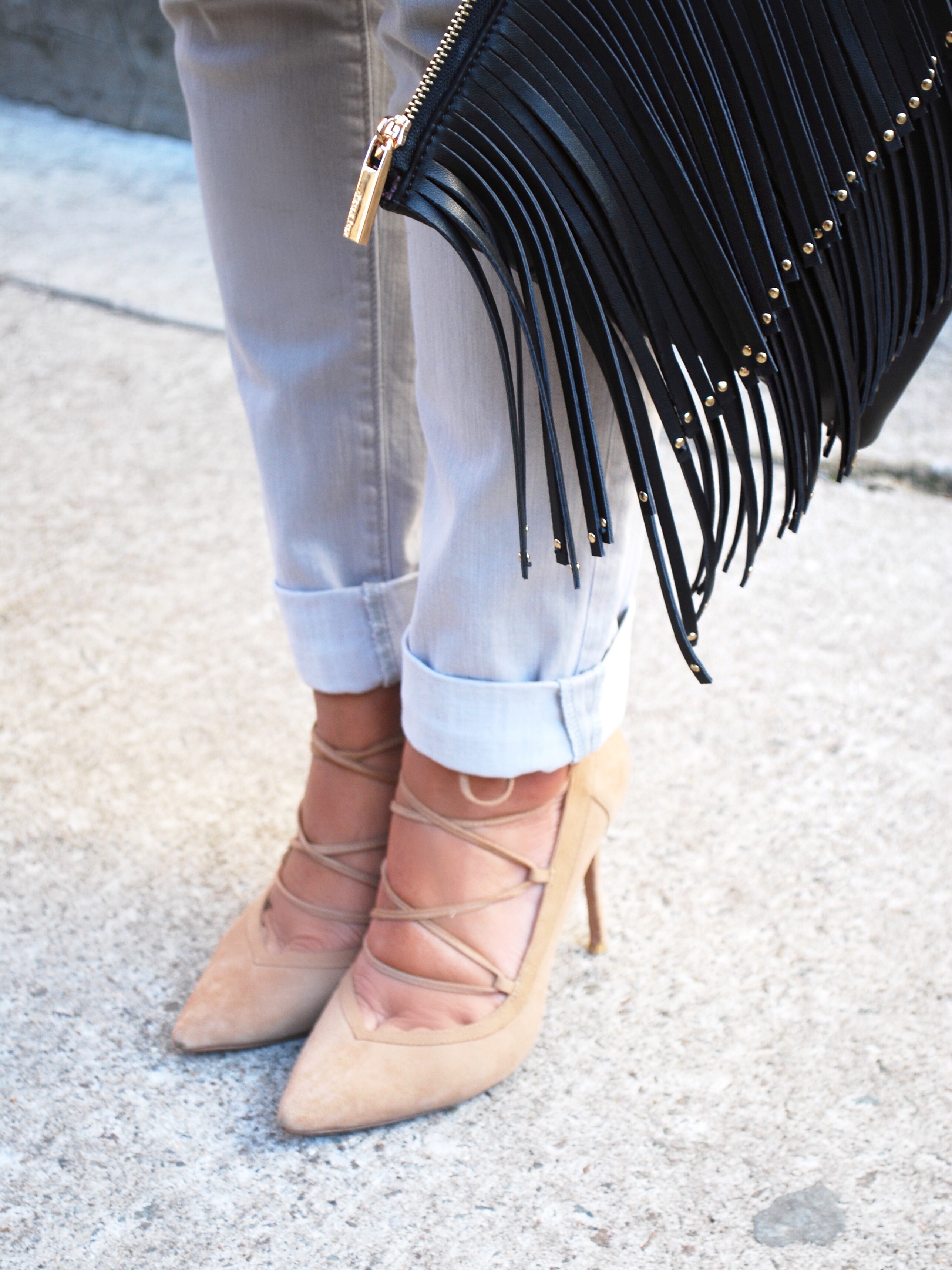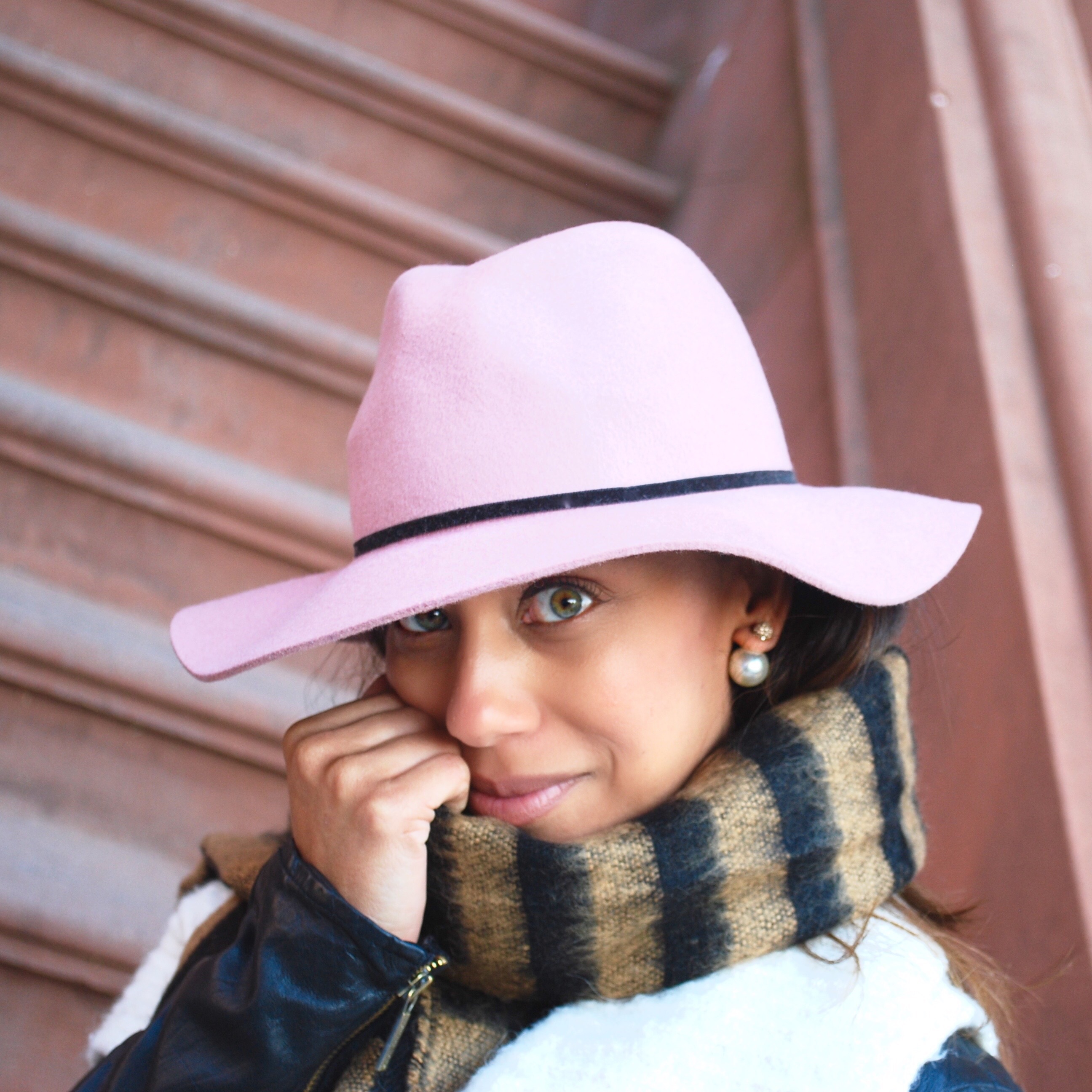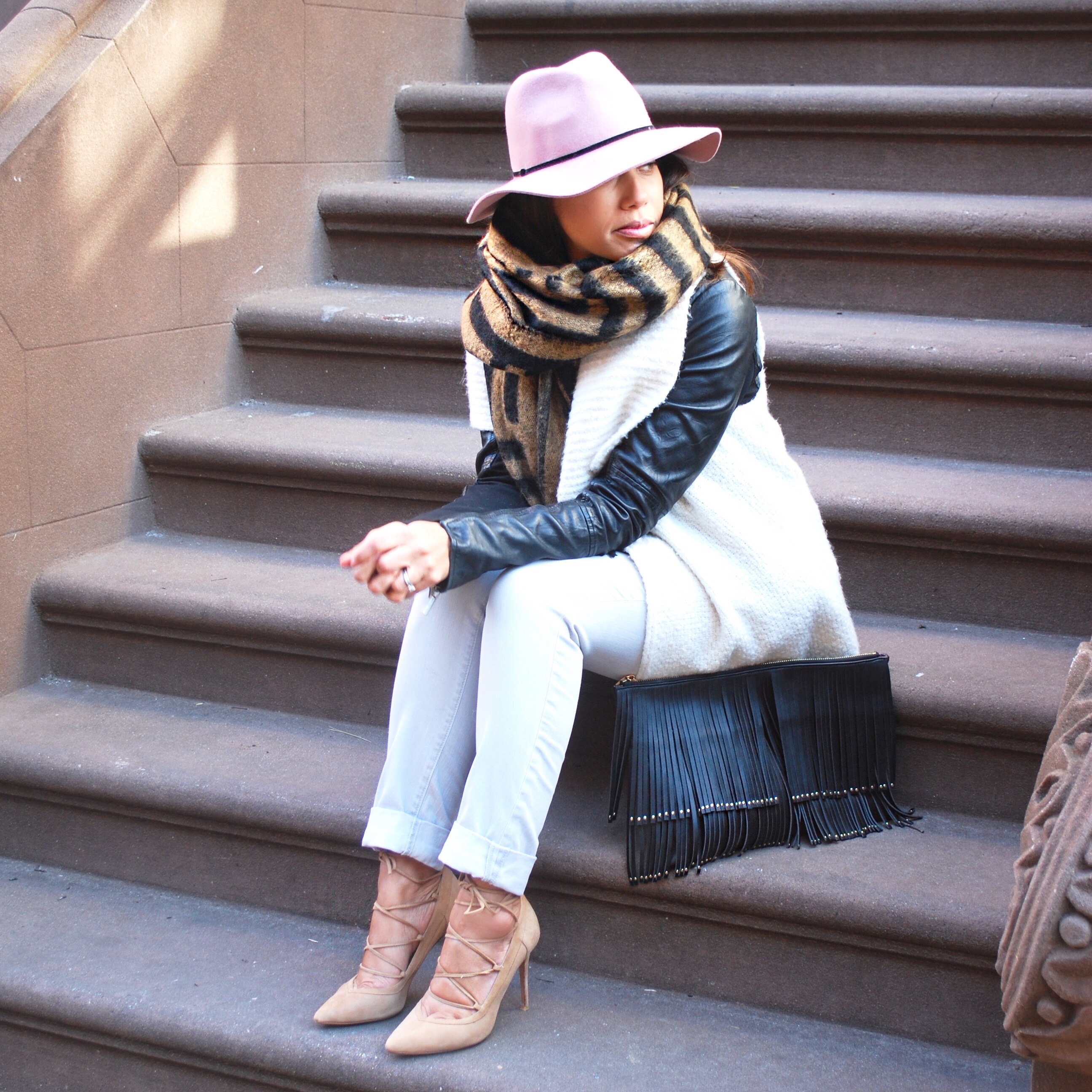 Photos by The KP Life
Outfit // Michael Kors leather jacket (similar) | Loft vest | Ann Taylor jeans (similar) | Raye heels | Forever 21 hat | Asos wrap ( similar) | Deux Lux fringe clutch (similar)
Thank you for reading! Stay gold!


Follow along on Bloglovin