November Blooms // Floral Sheath & Pink Coat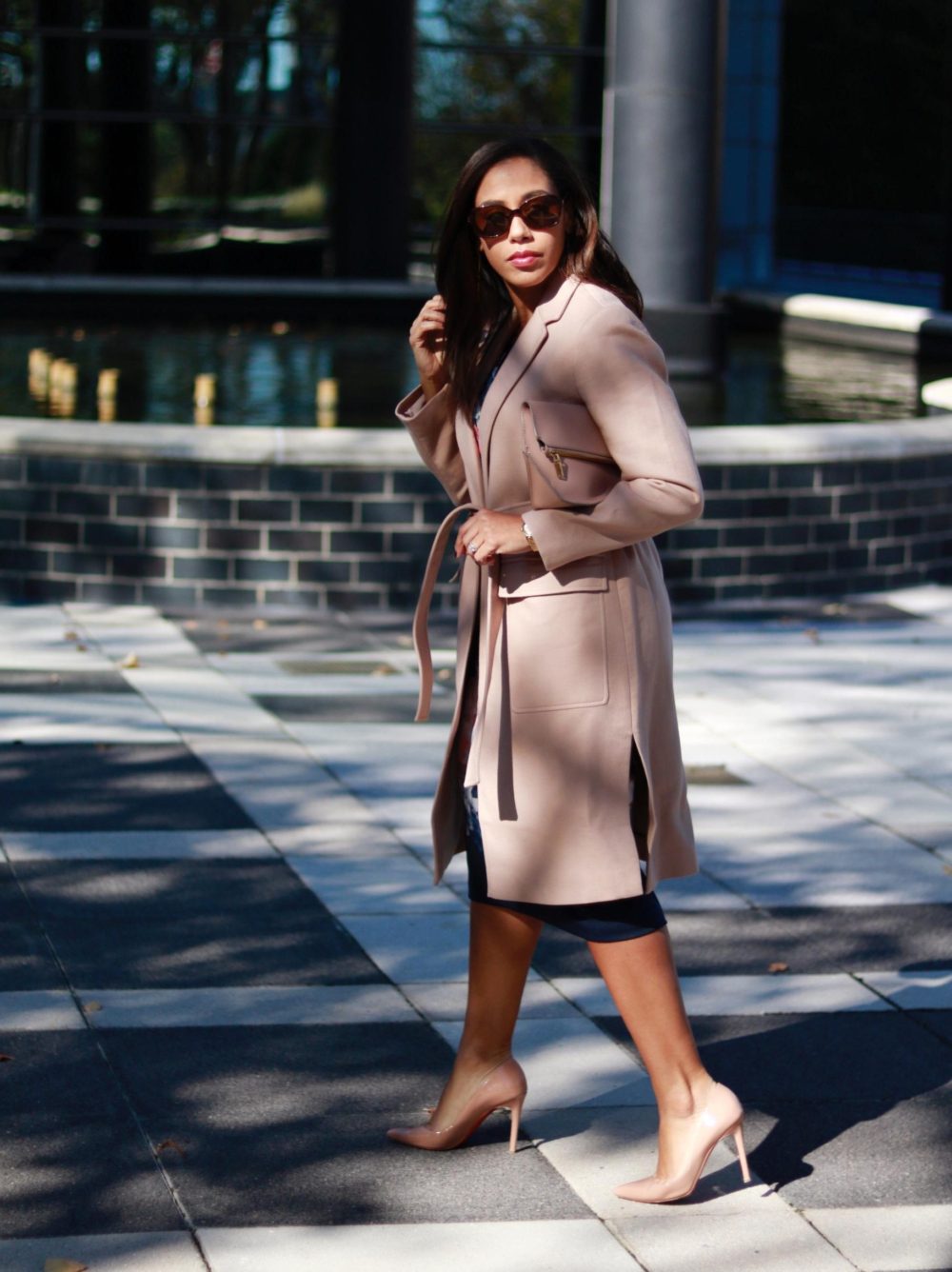 Shop the Feature // Dress | Coat (on sale under $75) | J.Crew Clutch (similar) | Shoes | Sunglasses | Necklace | Earrings (I love them!)
Happy Monday! We are one day away from a phenomenal change here in our country, and I am eager to see how it all plays out. More personal to me as I enter another week in November is my daughter's angel birthday. It's funny how different I feel this year as opposed to last. I spent every day last year dreading the moment her 1st year birthday would come and fearing the amount of sadness that would come over me. I didn't know what to expect. But when her birthday arrived, I was stronger than I thought I would be and more determined than ever to make my experience of baby loss a movement that would change my life and inspire the lives of others. I like to think November is a time when things bloom; a time of year that I am renewed by my love for her and her guiding spirit to do good for others and ensure that she is never forgotten. I wear her initial as a proud mama and celebrate her memory this November and every day forward.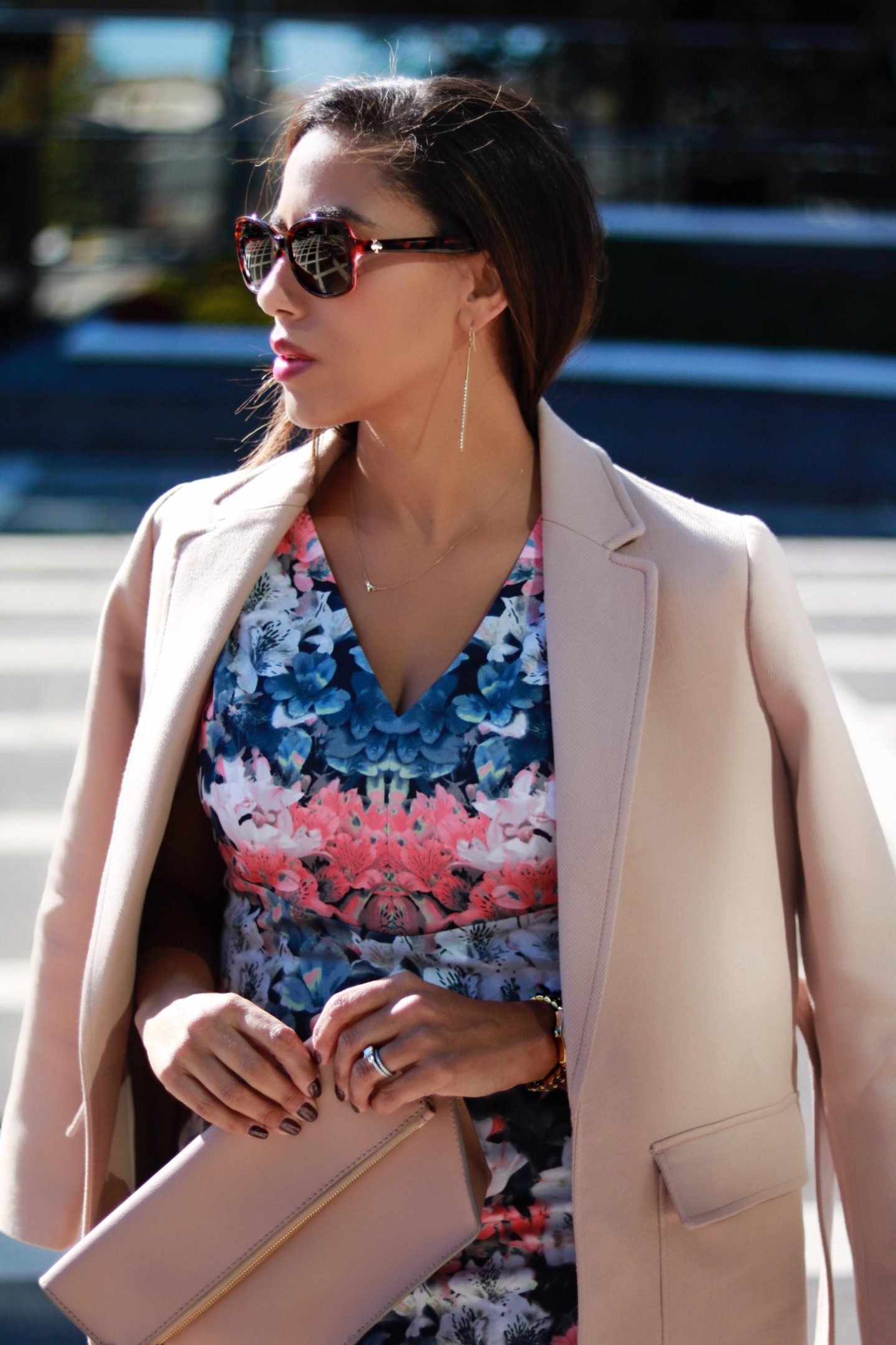 This floral sheath is such a perfect piece for all seasons. I don't mind it being sleeveless as we've had an unusually few warm days in November already. Pairing this dress with a light pink coat and a nude palette of accessories pulls the look together.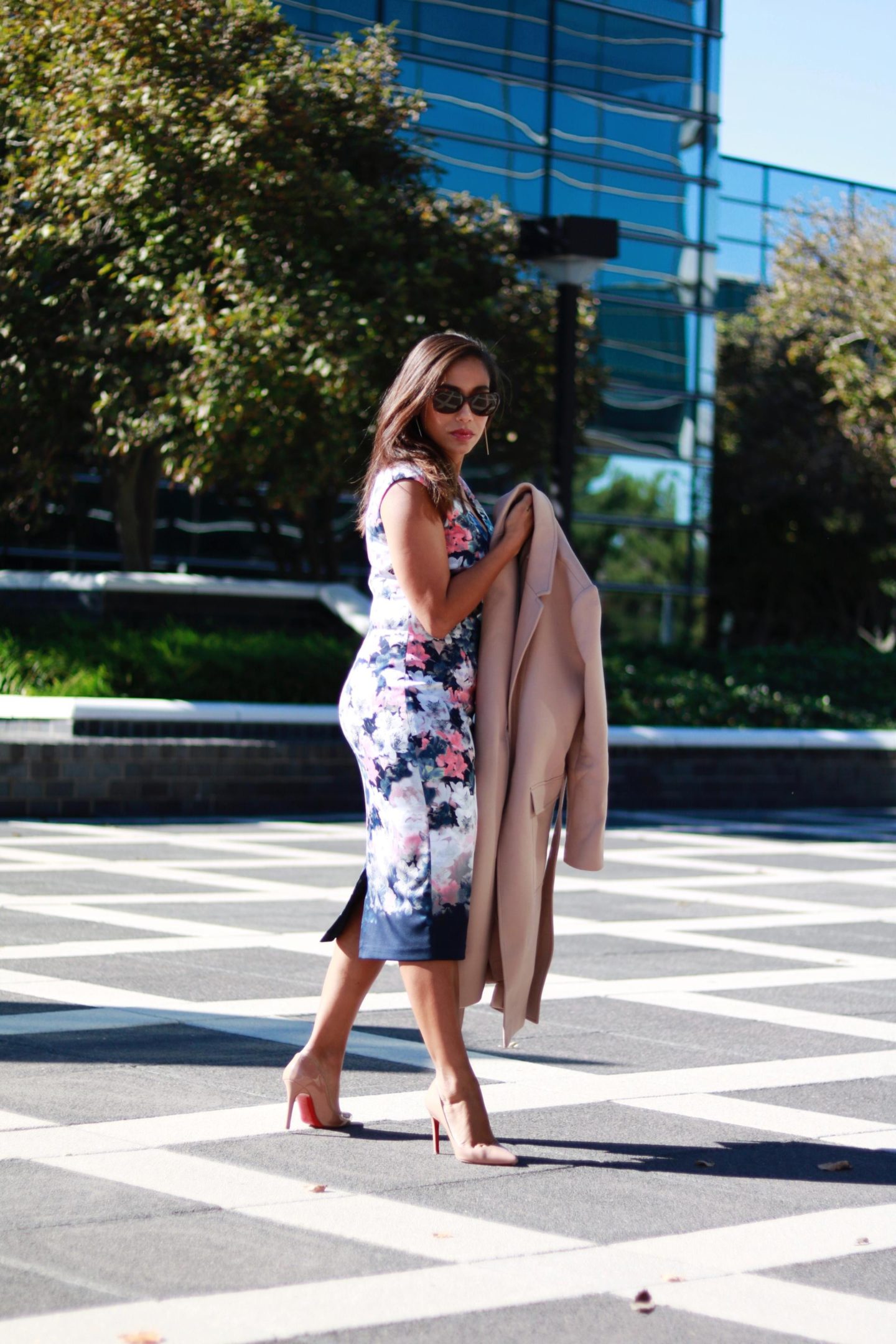 If you're in more of a blue mood (the various shades of blue in this dress are beautiful!), you can wear this dress with a warm caramel coat and navy suede pumps. That's the beauty of fashion and why I love sharing so much. What you wear is all about how you want to feel that day.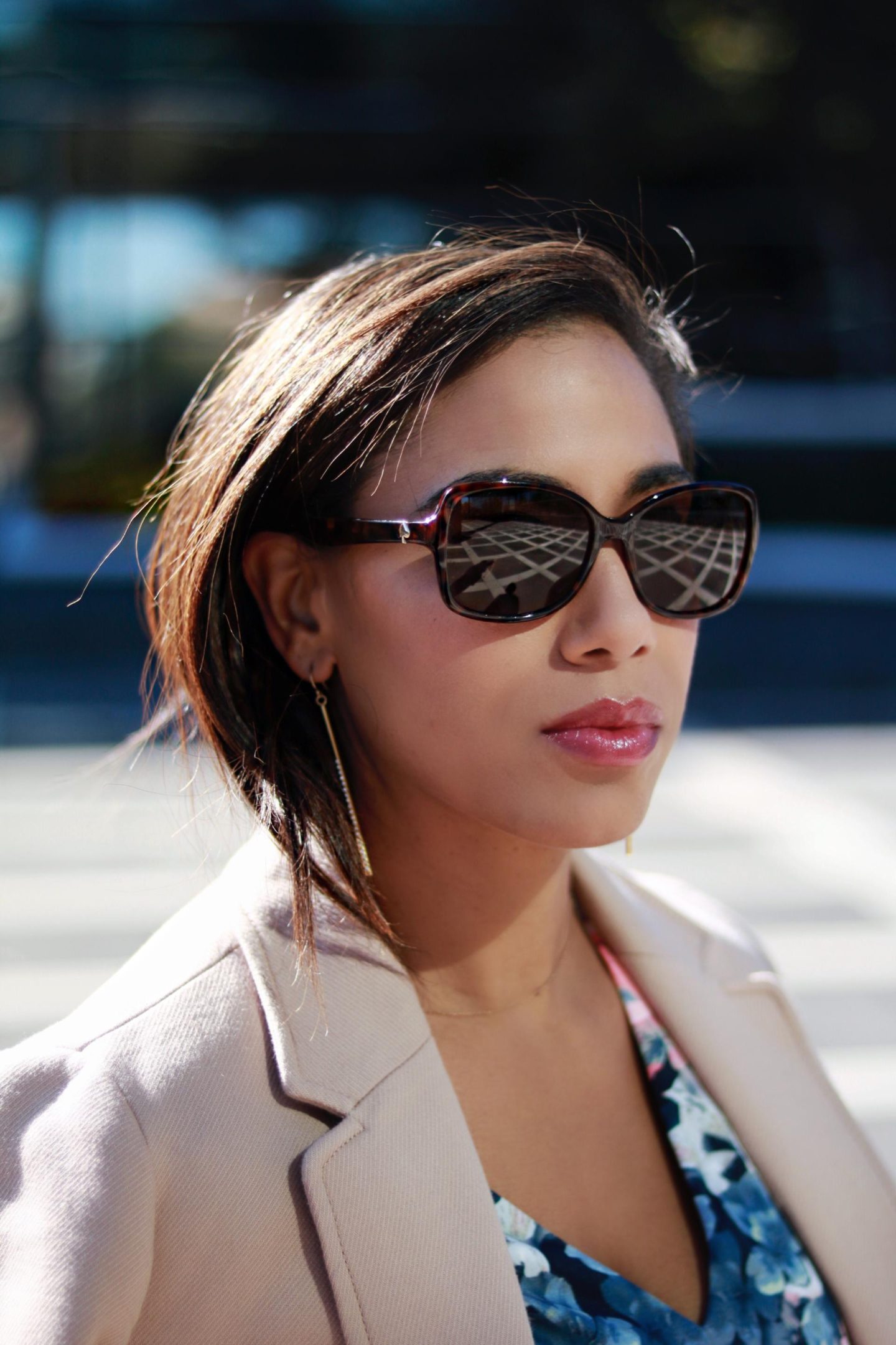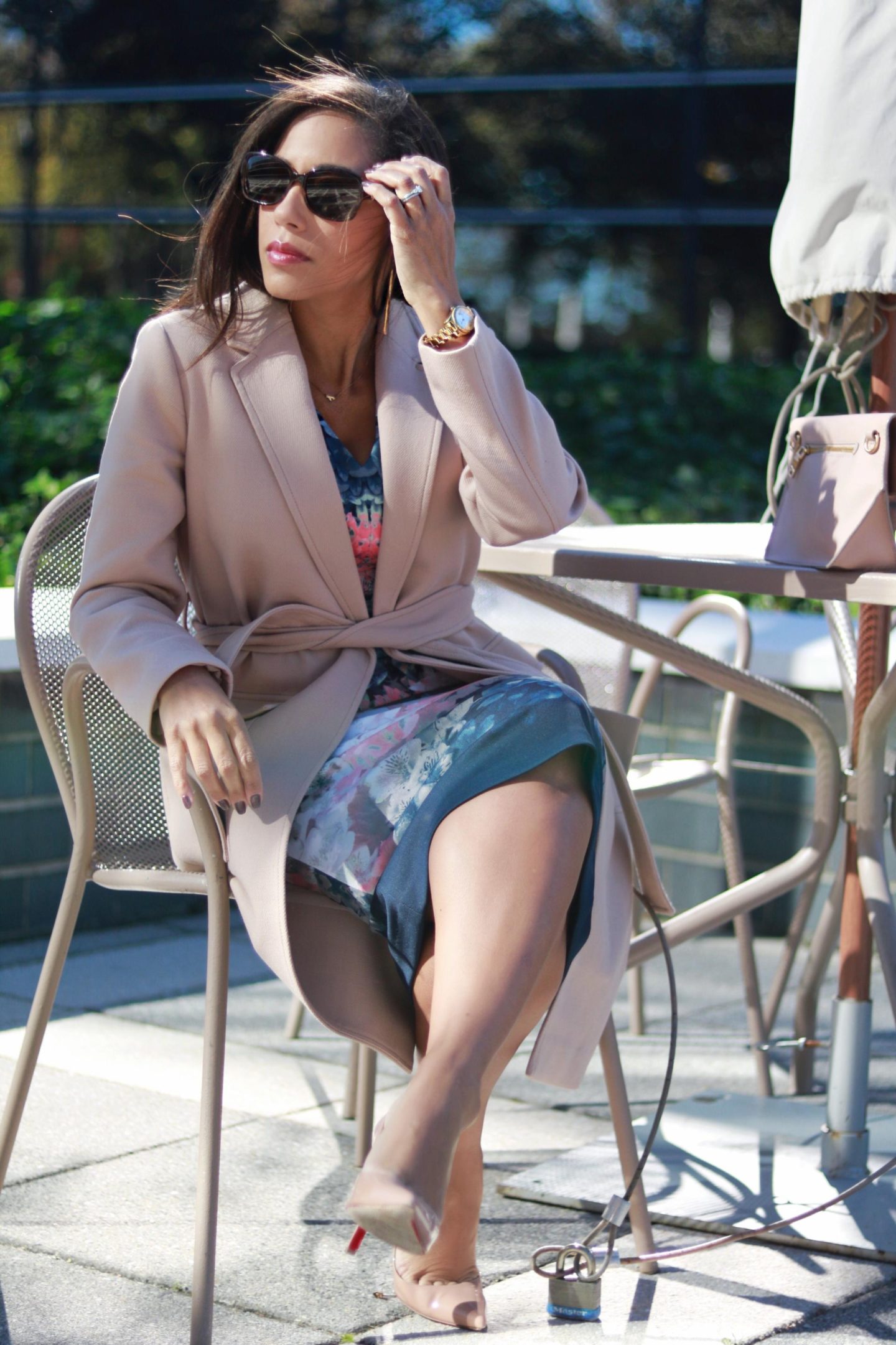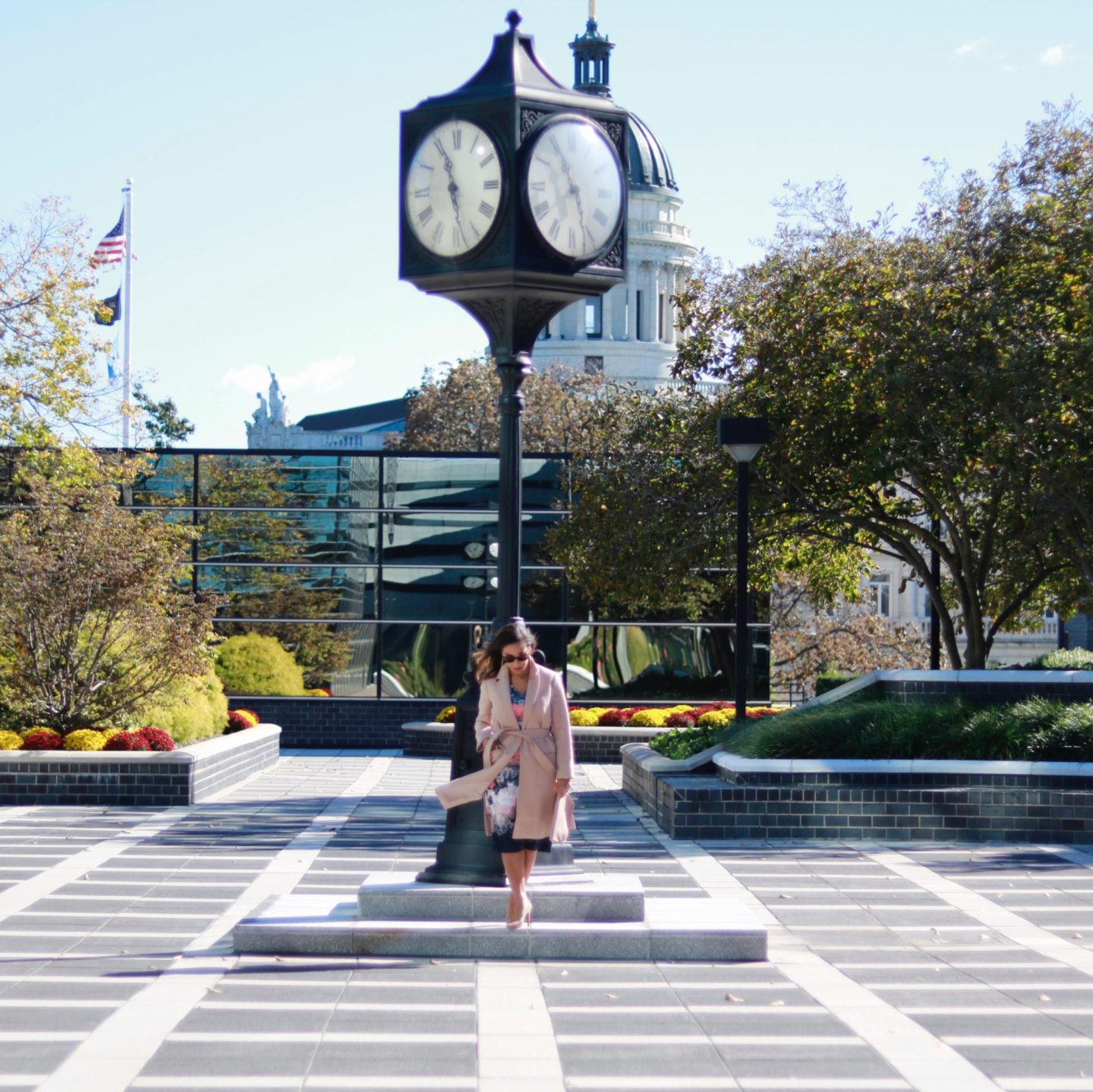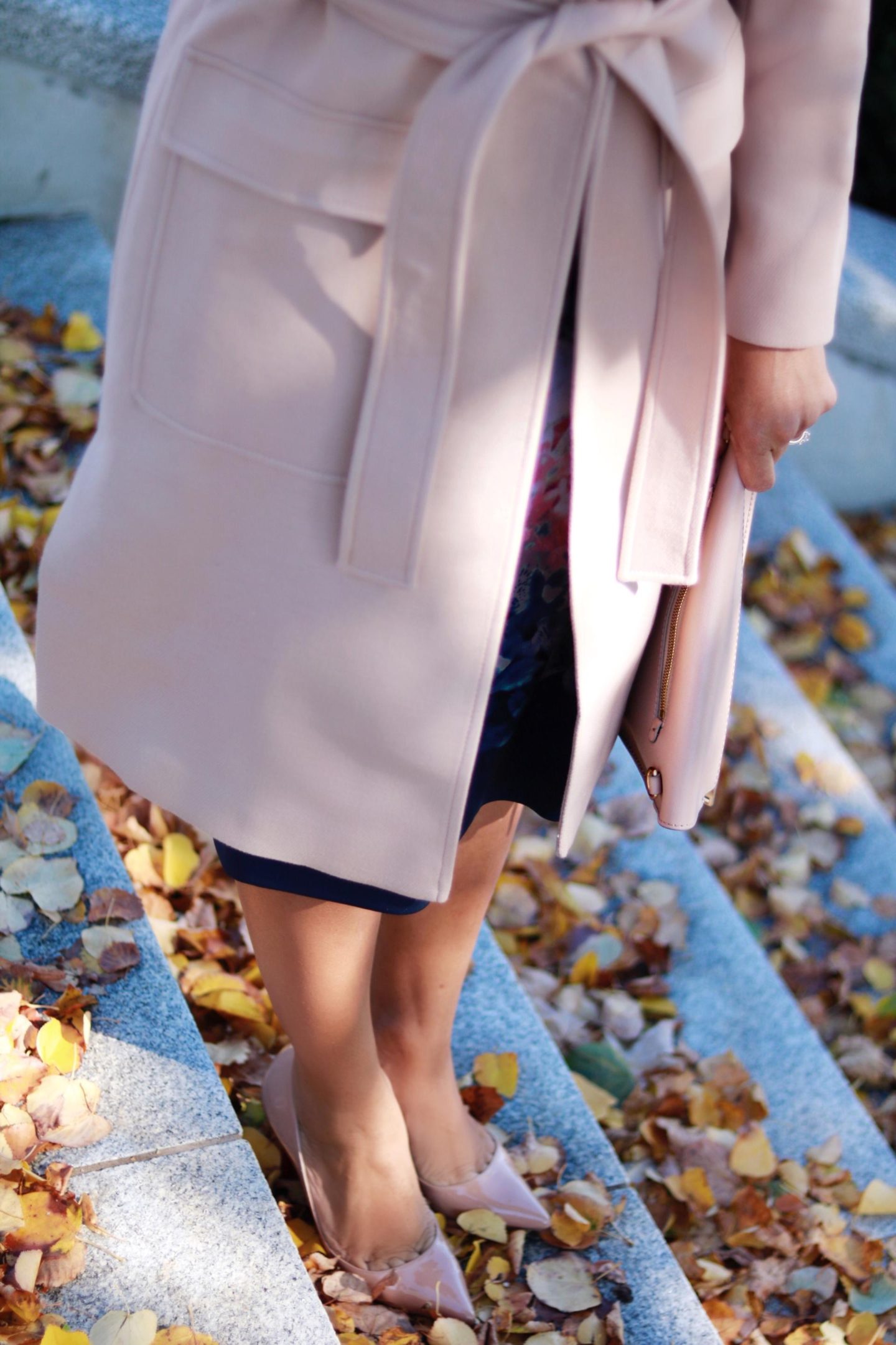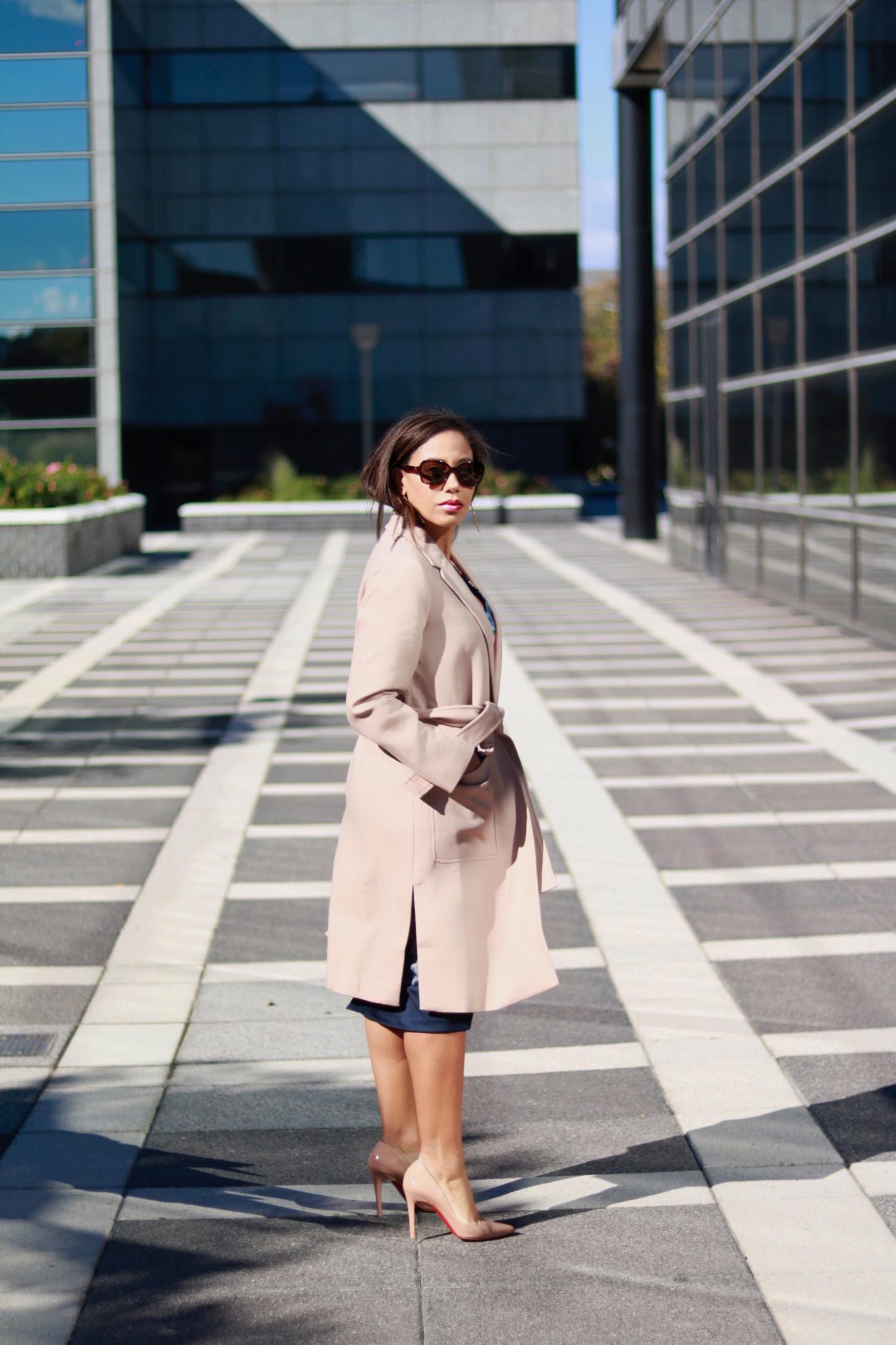 Shop the Feature // Dress | Coat (on sale under $75!) | J.Crew Clutch (similar) | Shoes | Sunglasses | Necklace | Earrings (I love them!)
I hope you enjoyed this style journal today! Have a great week and thank you for reading! Thank you to Maggy London for partnering on this post.