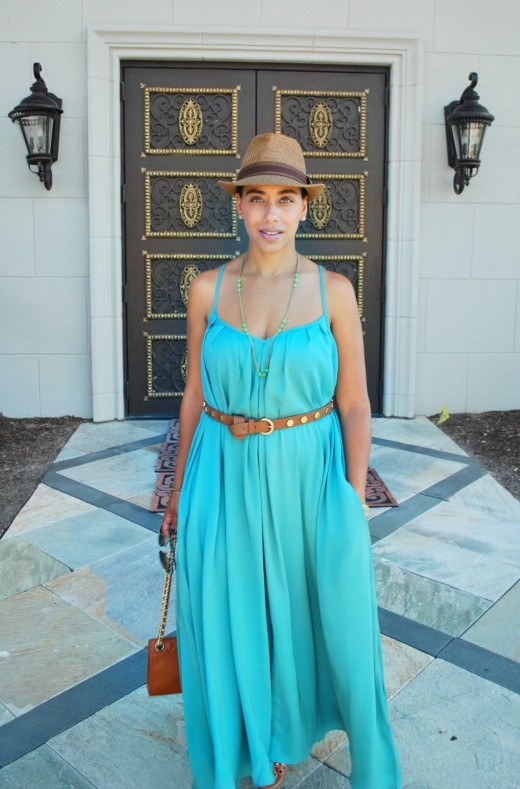 Happy Monday! Being petite can sometimes be a challenge when it comes to finding fashion that suits my frame and height. I end up not buying something I really love or dive in and purchase it to only bring it straight to a tailor before the tags are even torn off. When I do find the perfect dress for my size, I can't help but buying it in different colors. This dress is a great example of a multi-color multi-purchase! I love this dress in black as well (in one of my top posts here), and I was thrilled to find this emerald green, which happens to be one of my favorite colors.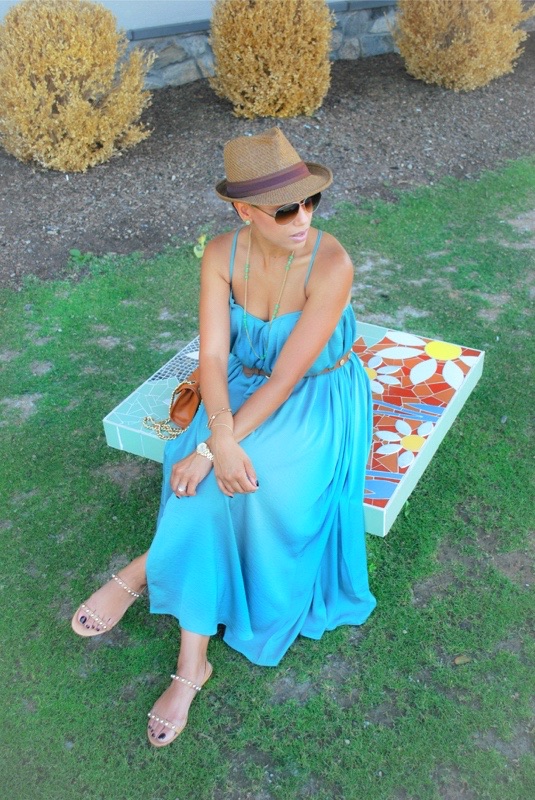 Not only is this emerald dress comfortable to wear on a breezy summer day, but it happens to be the perfect length for me to wear with flats. I spent the day walking through a street festival and enjoying the sunshine by the water, so this was a great outfit to transition between being out with my family during the day and later going out that evening. I kept it casual styling it with a pair of beaded flats and studded belt.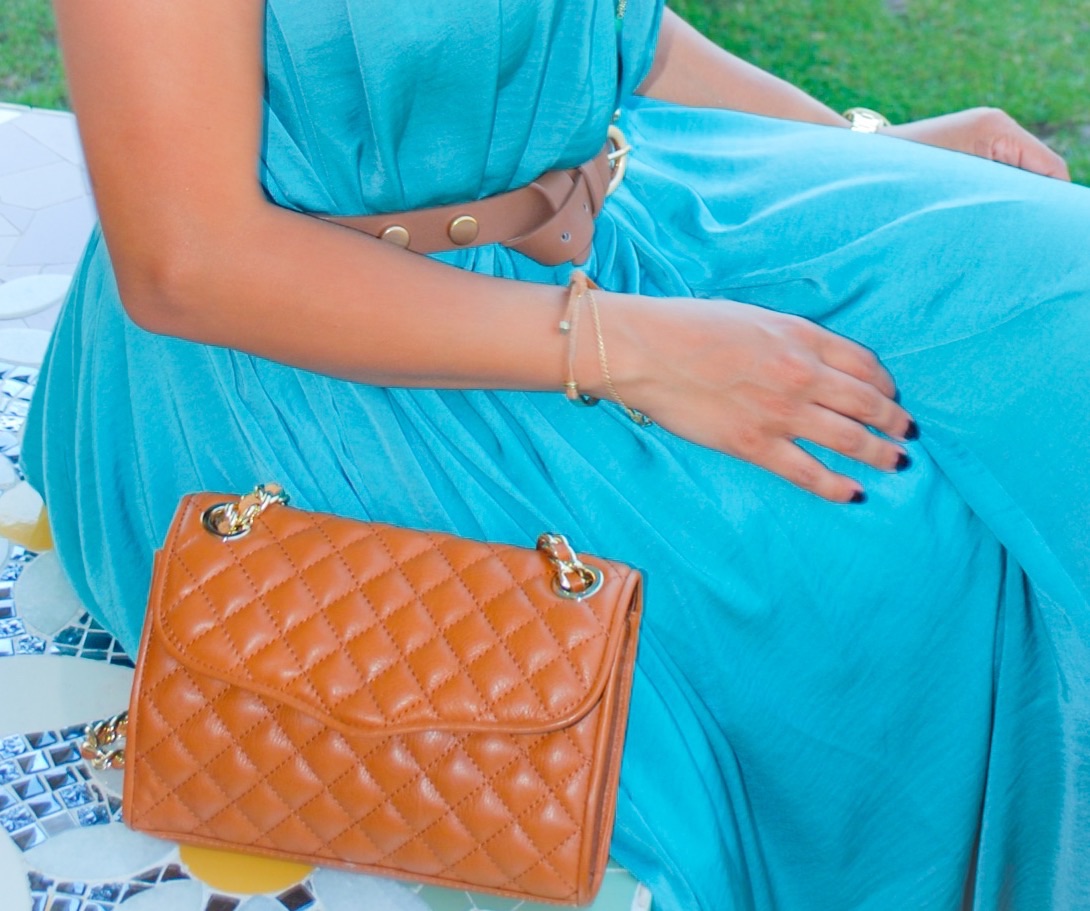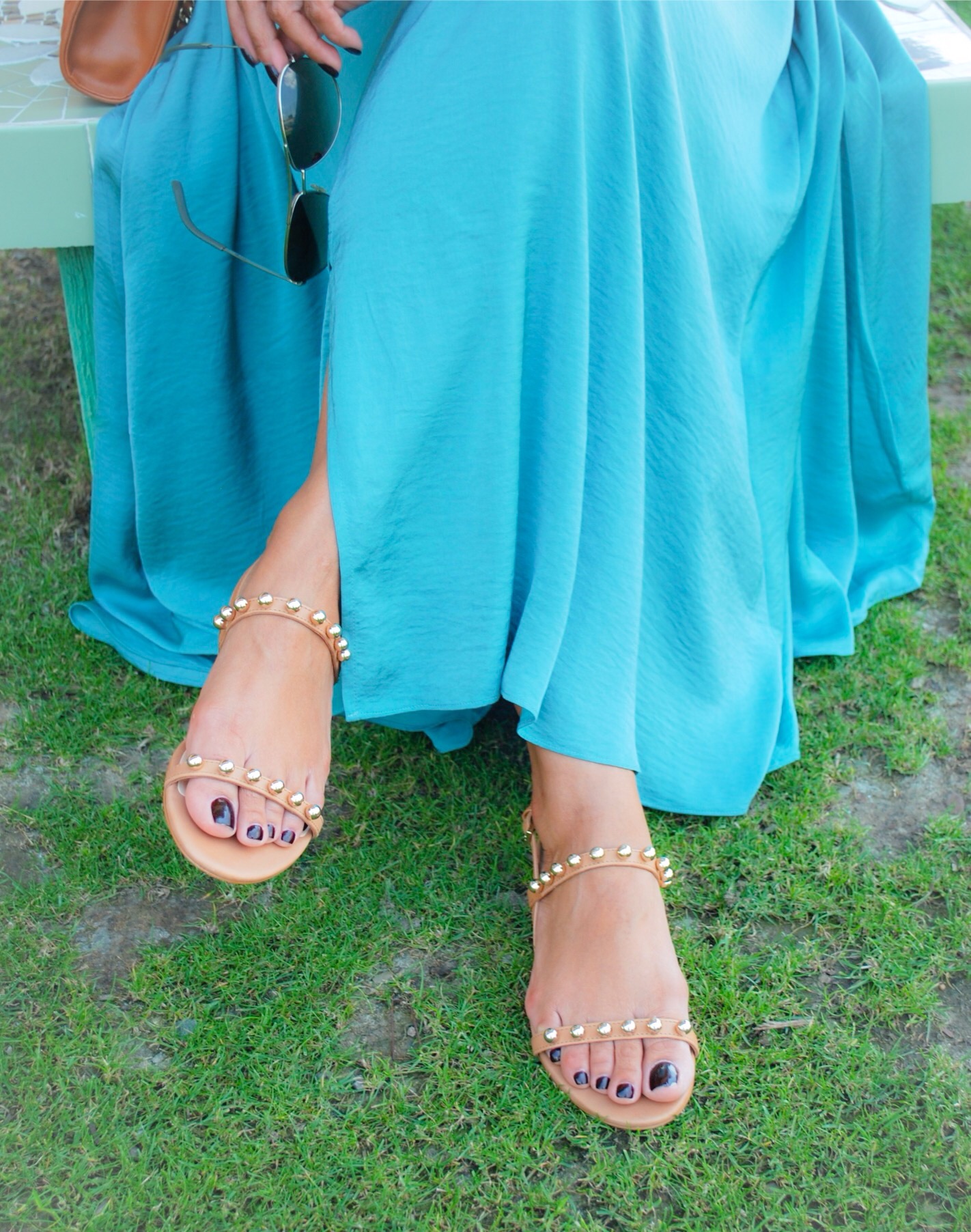 Summer has been a joy and equally a challenge on days when I think back to where I was just a year ago; pregnant and happy just having learned that I was about to have a daughter. I often think about how sick I felt, and while I remember feeling miserable on hot days, I do recall being excited to prepare to tell my son about having a sister and how we would react.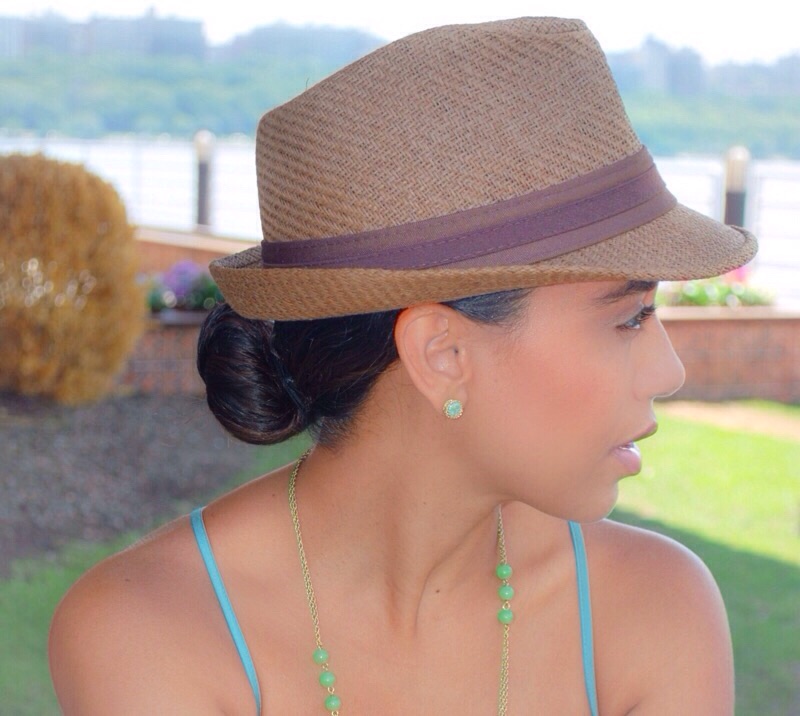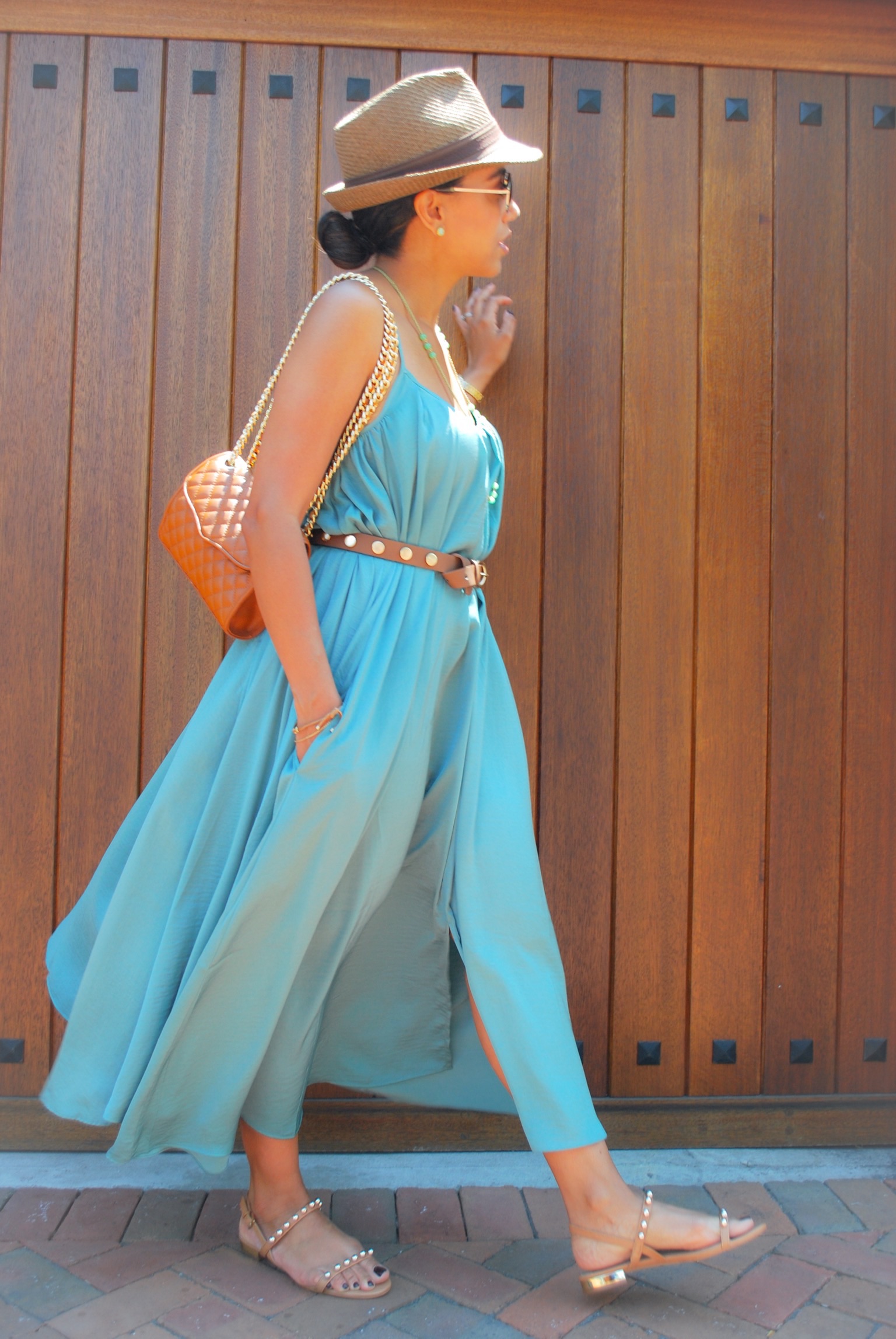 The fact that I am now spending this summer dressing without a growing belly and not feeling sick brings up mixed feelings, so I do my best to live in the moment and basque in the joy of my son's smiling face as he enjoys summer with me and not worrying about his mommy's nausea, as he did this time last year.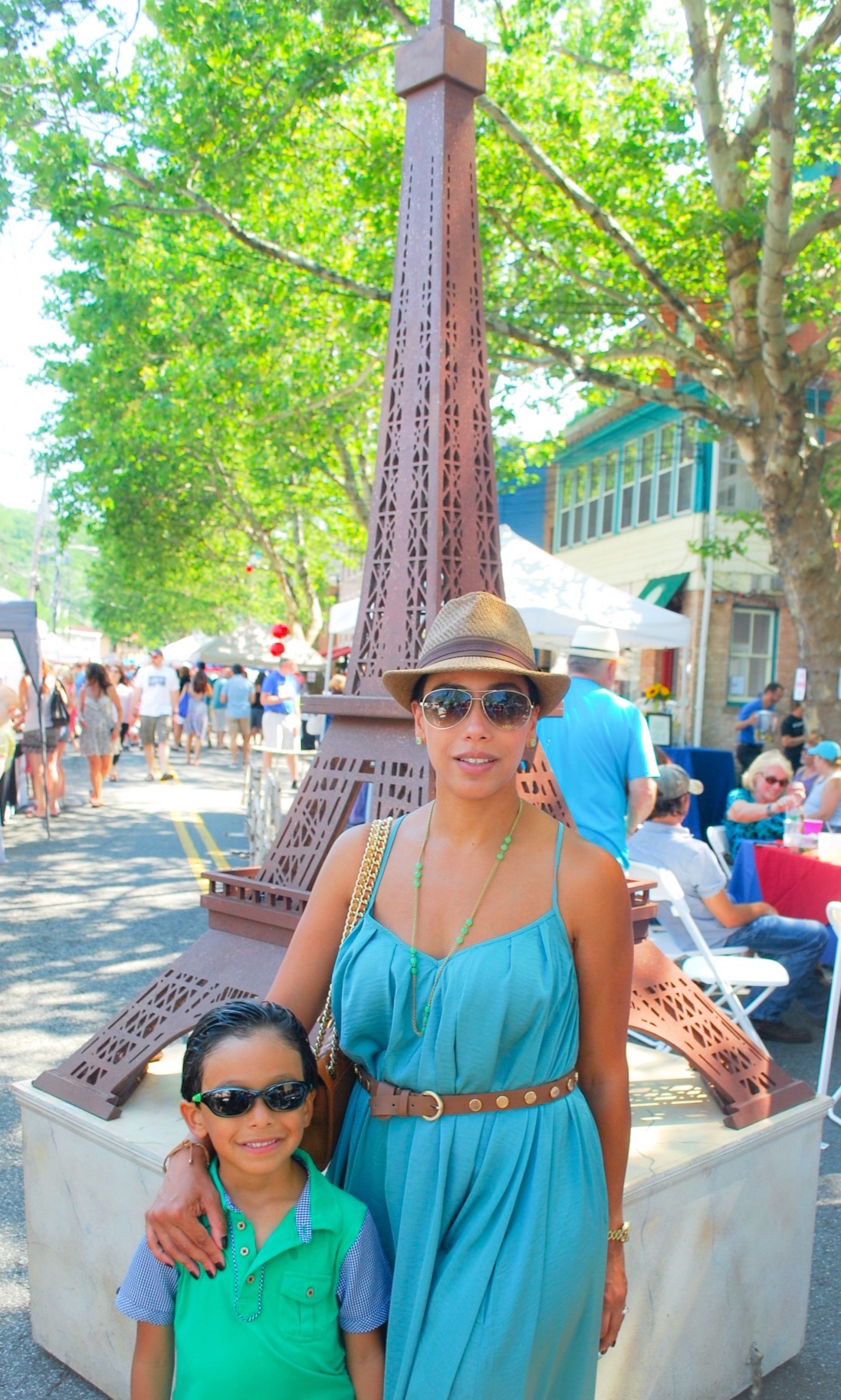 Outfit :: Banana Republic Trapeze Dress | Vince Camuto Beaded Flat Sandals (now on sale!) | Asos Studded Belt | Brown Fedora (old, similar here and another great hat here) | Rebecca Minkoff quilted crossbody in other colors (and great similar style and color here) | Marc by Marc Jacobs sunglasses | J. Crew necklace (old, similar here and here) | Earrings (similar here!)
Thank you for reading! And if you haven't had a chance to do so, please consider signing up for our newsletter (right in the sidebar or at bottom of your screen for mobile users!), and feel free to share with friends! I look forward to sharing exciting updates and more from This Season's Gold!
xoxo, Jessica
Follow my blog with Bloglovin