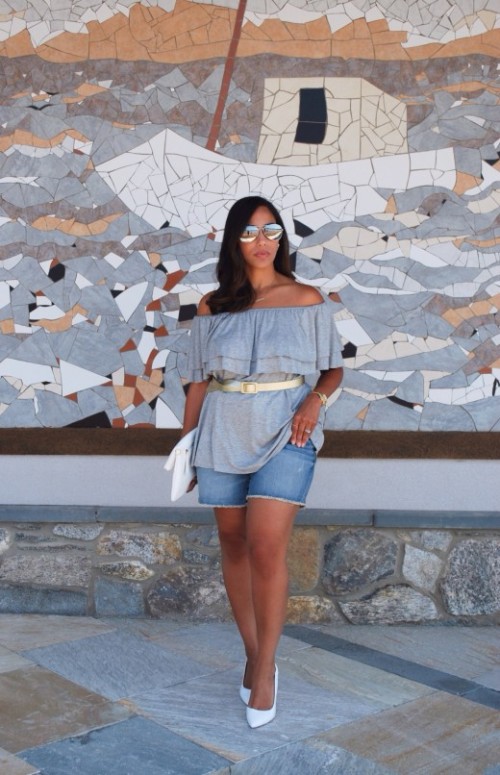 It's Tuesday! I hope you had a great start to your week! For me, this week welcomes some much needed time away, and I look forward to sharing all those travel details soon! But with travel comes some bittersweet experiences that I am still working through. As a part of a community of life-long grieving angel moms (none of us ever wanted to belong to!), one word we know well is trigger. It's a term we use to identify something that suddenly brings us back to those moments in the early stages of our loss, or a feeling described as a punch in the stomach, reminding us of how much we lost and will never have again. And while I know I use the word recover, it isn't recovery as much as it is a reintroduction. A reintroduction to the world in a new normal. One that I still try to figure out how to live in every day.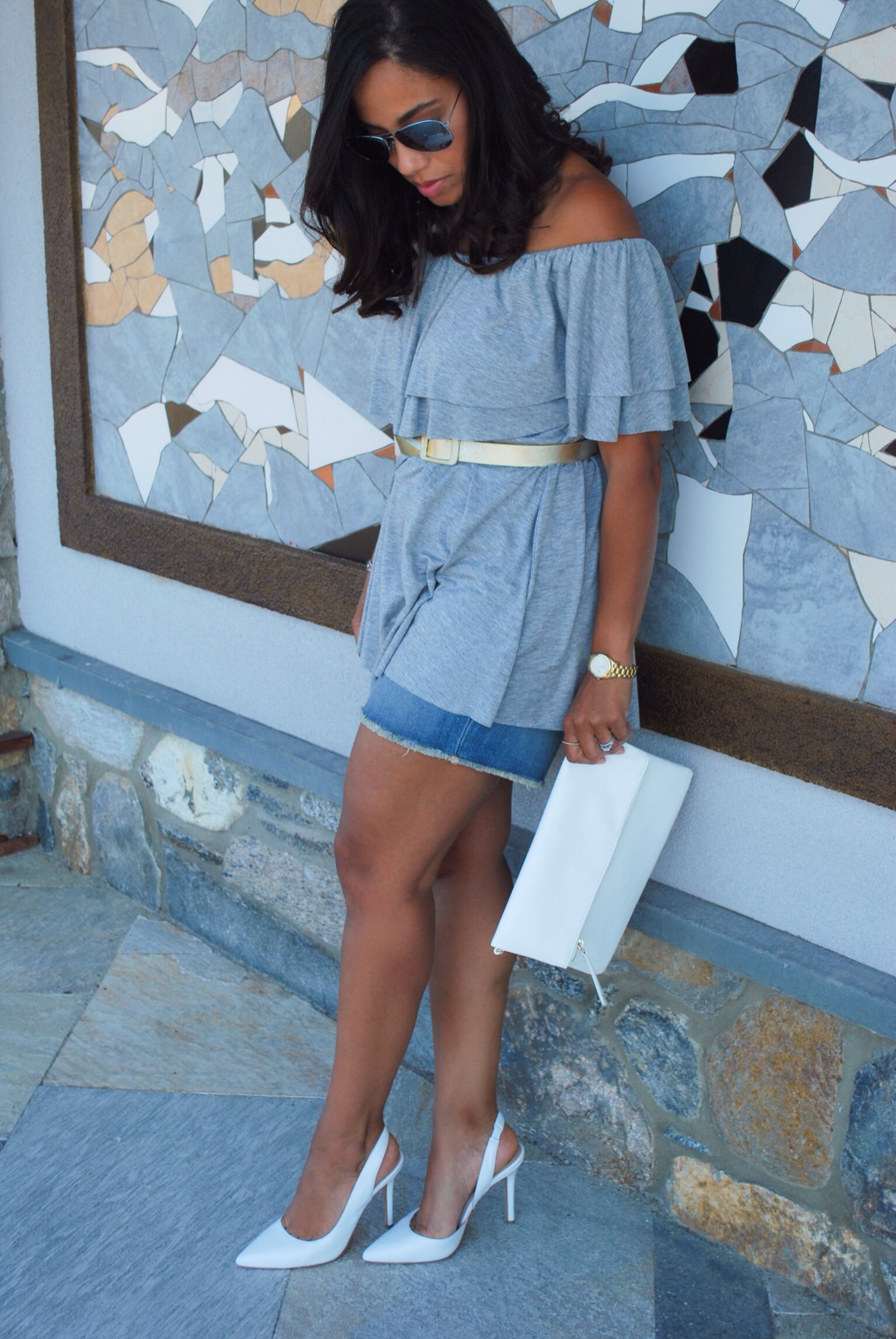 Summer fun has been both a blessing and a constant trigger. While I am using every ounce of my being ensuring I stay positive and active for my son, I have more than enough moments (that I rather not have) where triggers from the day bring on the tears. It can be a picture of a baby at the age my daughter would have been, or something I wish I could buy her, or somewhere I wish she could have experienced with us as a family. Yet somehow, I still get up and get dressed and make it work. Because I have to. (No!) Because I want to. I want to make the most of my life, because I know what it means to have life cut short; have it end without even having a chance to take a breath on this earth. Because she…and he would want me to. It's me wanting to be a good mother, a strong woman, and a reflective and caring human that gets me up every morning. And I'm happy with that.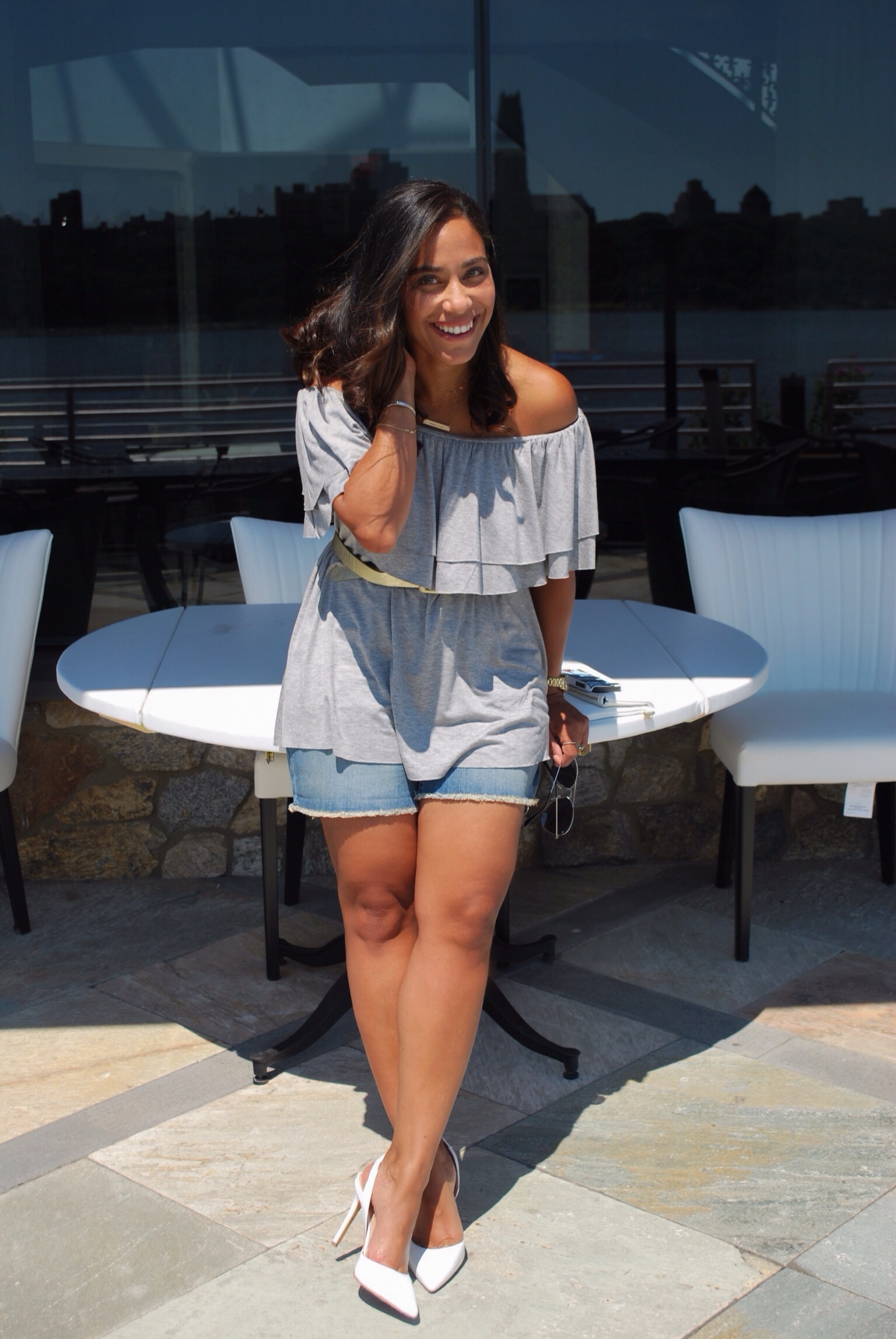 When I do get up and get dressed, I like to feel pretty. Pretty things that I would share with her. Ruffles are pretty. Off the shoulder is elegant. Having them both in a great flowing top like this grey one makes me feel pretty elegant! I purchased the top one size bigger than my usual size (by accident!), which made it nicely loose enough to belt it over a pair of denim shorts.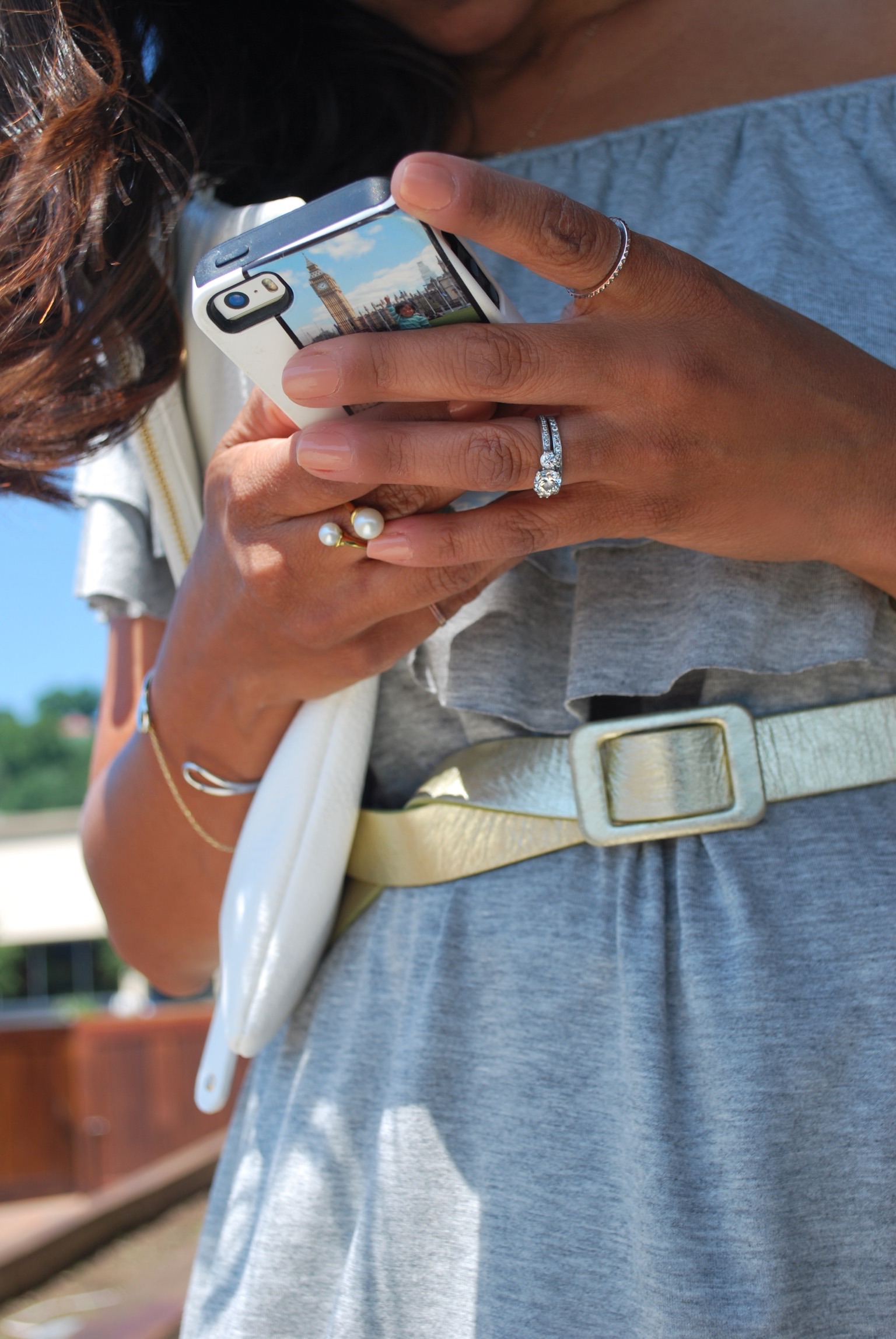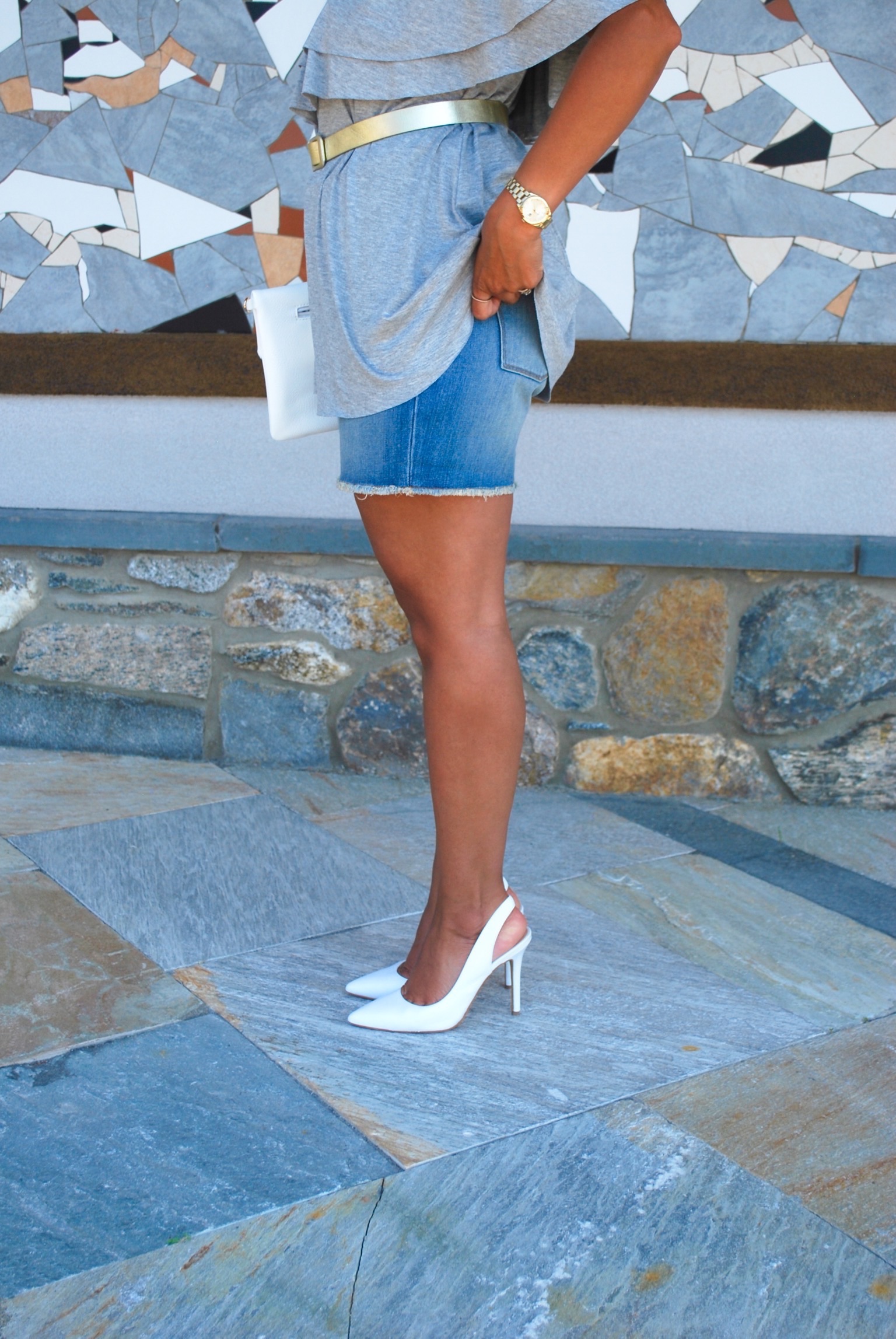 I am not usually a denim shorts kind of girl, so the fact that I wear them and feel good about myself is a miracle. Of course, the flowing shirt gives the look some shape while the shorts only peek through at the bottom. I do know that feeling beautiful and confident is an important part of the healing puzzle (post-baby body and loss all at the same time!), so putting the effort into trying something new is part of feeling that way.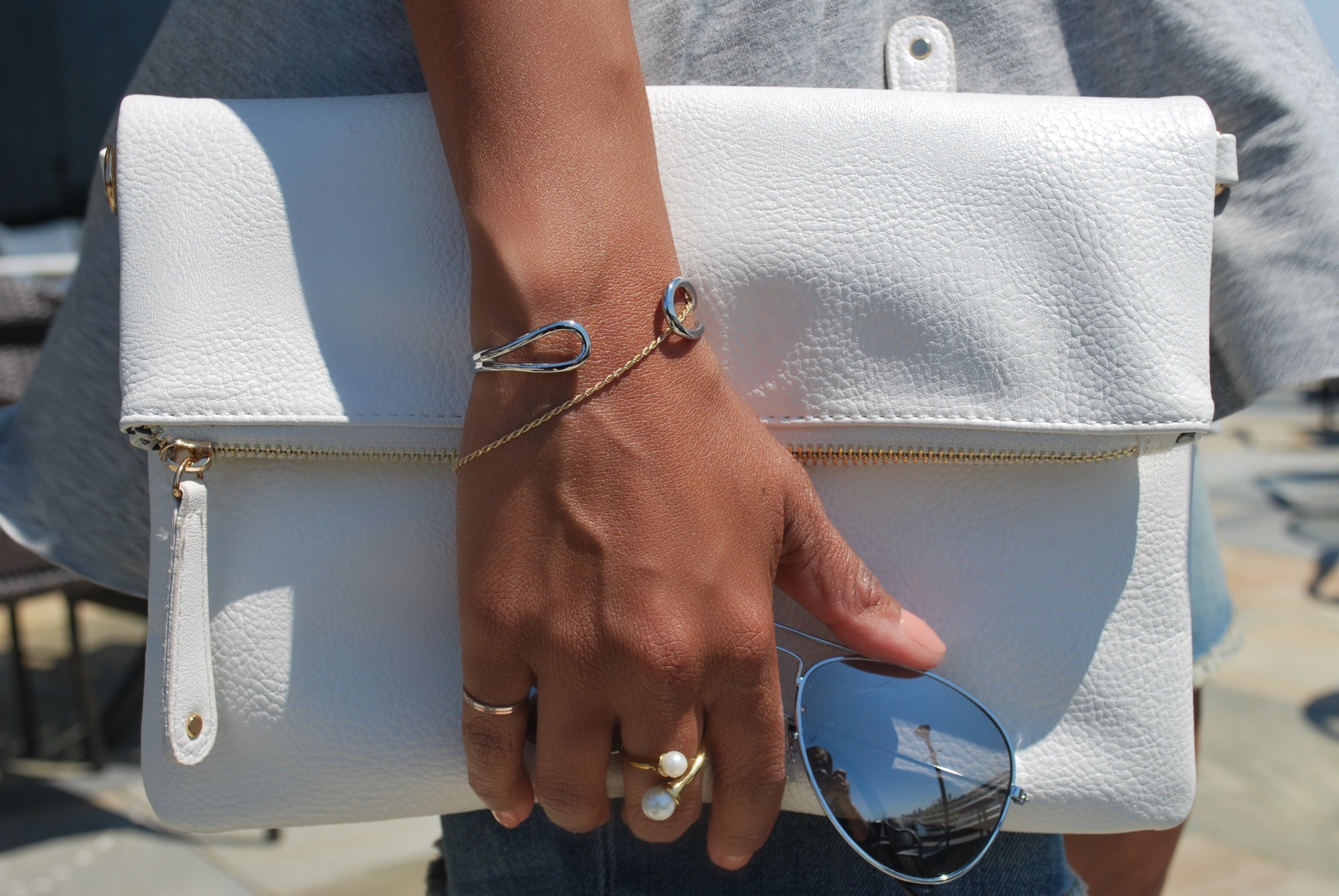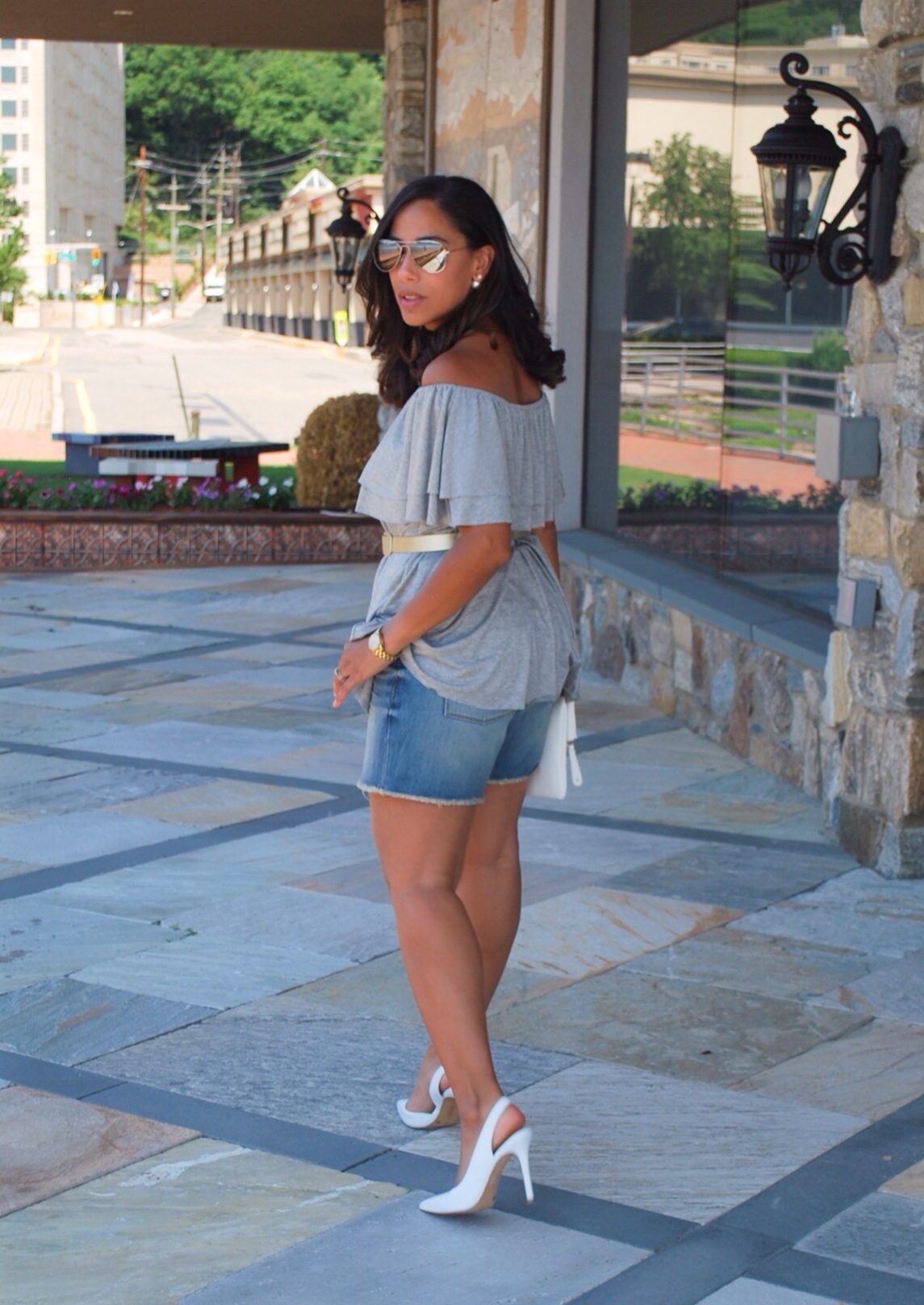 Outfit :: Anthropologie ruffle top (on sale!)| J. Crew denim shorts | Vince Camuto slingback heels | J. Crew belt (similar here) | Ann Taylor pearl ring and infinity cuff | Clutch (old, love this textured style too!) | Loft sunglasses | Asos pearl back earrings  (rhinestone style here!)
If you know someone who is going through a challenging time dealing with loss or other pregnancy difficulty, please direct them to First Candle, an organization that provides a wonderful source of comfort and information.
Thank you for reading! And if you love any of the looks on the blog or this post, feel free to follow along on Pinterest and pin the images (hover over pic to see "pin it" and click), or share the blog with your friends on Facebook or Instagram. Thank you so much for your support!
xoxo, Jessica
Follow my blog with Bloglovin