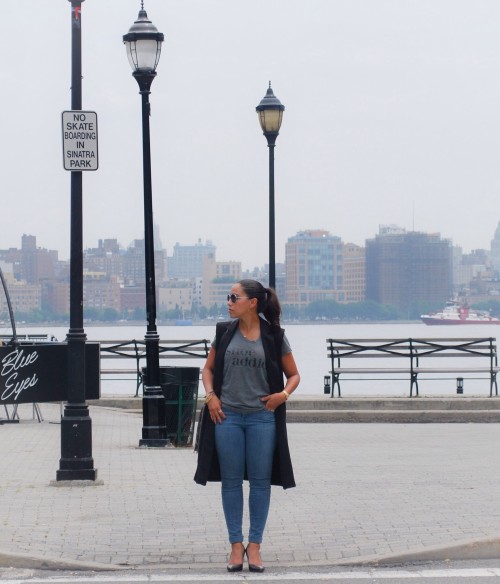 The weekend is almost here! This summer is slipping by too fast for me, as I am already seeing"back-to-school" ads. And to be quite honest, I'm not ready! Back to school not only means my son returns, but so do I. It is bittersweet since spending time with my son has been healing and a life lesson about happiness in the midst of sorrow.However, teaching for 11 years now has been quite fulfilling also. It has given me the platform to promote the power of arts education, it's allowed me to give back to my community by creating and growing a school, it has changed my life. The students I have taught have been so special to my own personal growth, I sometimes wonder if they realize how much they teach their teacher's as much as we teach them. I am grateful for each and every one of them.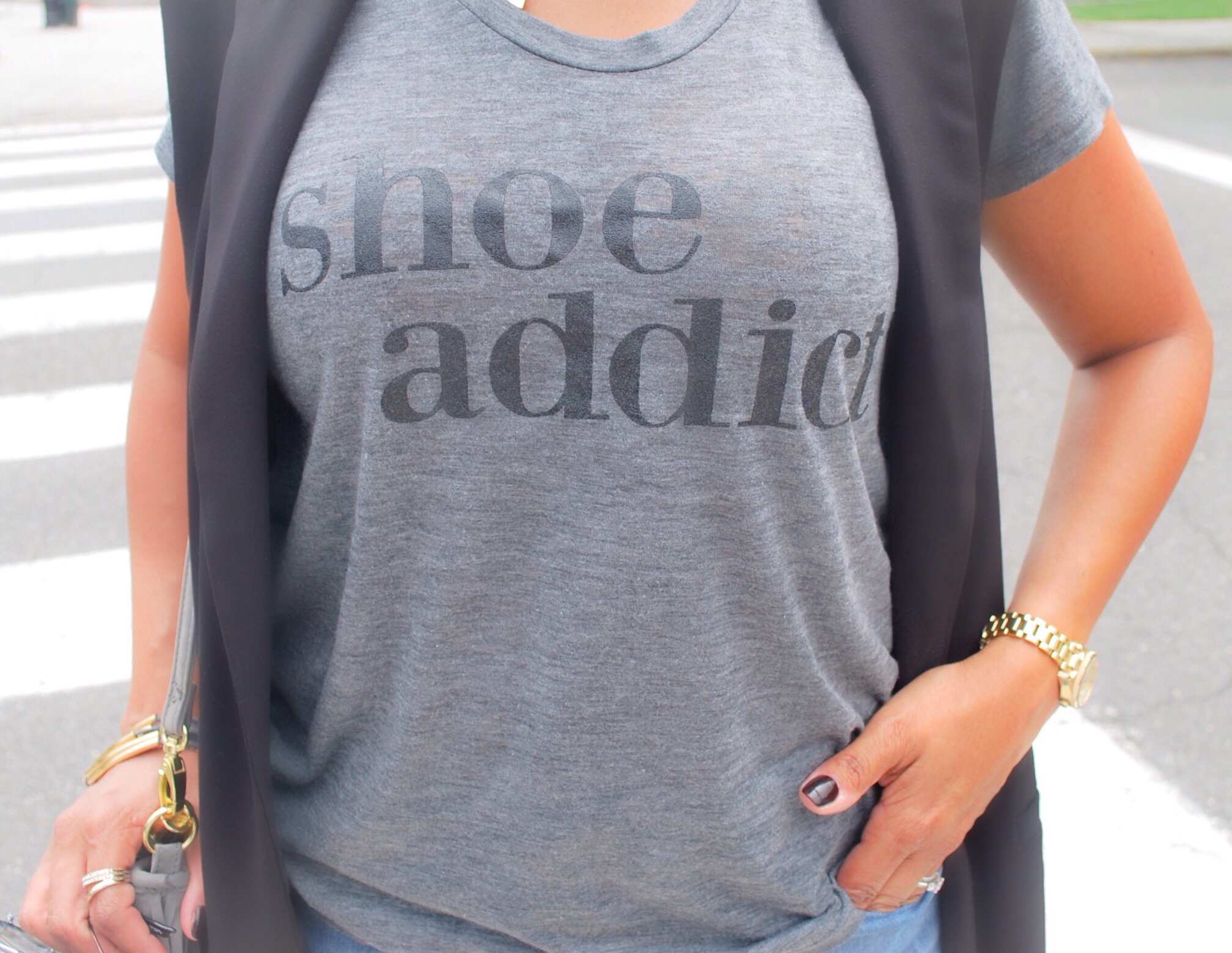 And when I think both about my love for fashion and teaching, one thing is for sure, my students know I love my shoes! It's a bit of thing that I didn't even know was happening, but over the years became quite apparent (shoe addict, perhaps?). Not only does adding a few inches make me a bit taller (in a school where many of my students are taller than me!), but gives me a sense of confidence (there are whole articles based on this idea) and definitely can pull my outfit together (post here says it all!). So it's no surprise that I practically teach in my heels all day, although my flats do make an appearance every now and then.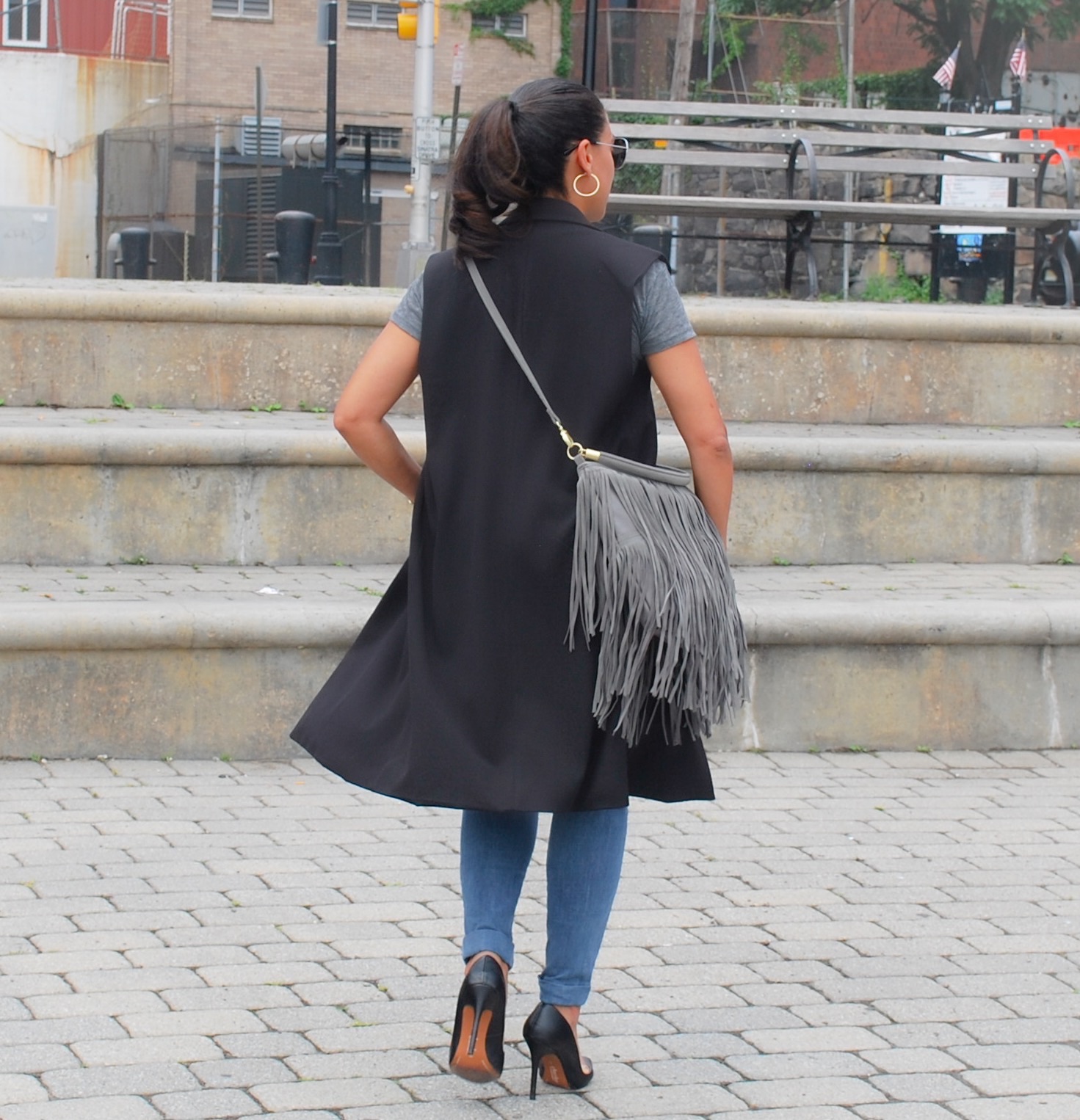 I've spent the summer in work mode doing research for This Season's Gold (of course, posting for you all as well!), future travels, starting my foundation, and creating new courses for teaching. It's no secret that I've been spending a great deal of time with the people I love, and that has been the truest form of healing and growing into my "new normal". I've also had the pleasure of working with an intern this summer that has truly been such an asset to the growth of This Season's Gold, and we have enjoyed working together.
Advertisement – continue below
And aside from the several shoes I've been wanting all summer (Nordstrom Anniversary sale anyone?), one piece I had been coveting for the summer was a long sleeveless vest! It has been worn on repeat, and I just can't get enough of how much it pulls a simple tee and jeans look together. Adding a touch of texture with a fringe bag (plus it actually hold my laptop!) and I can easily be in work mode for the day!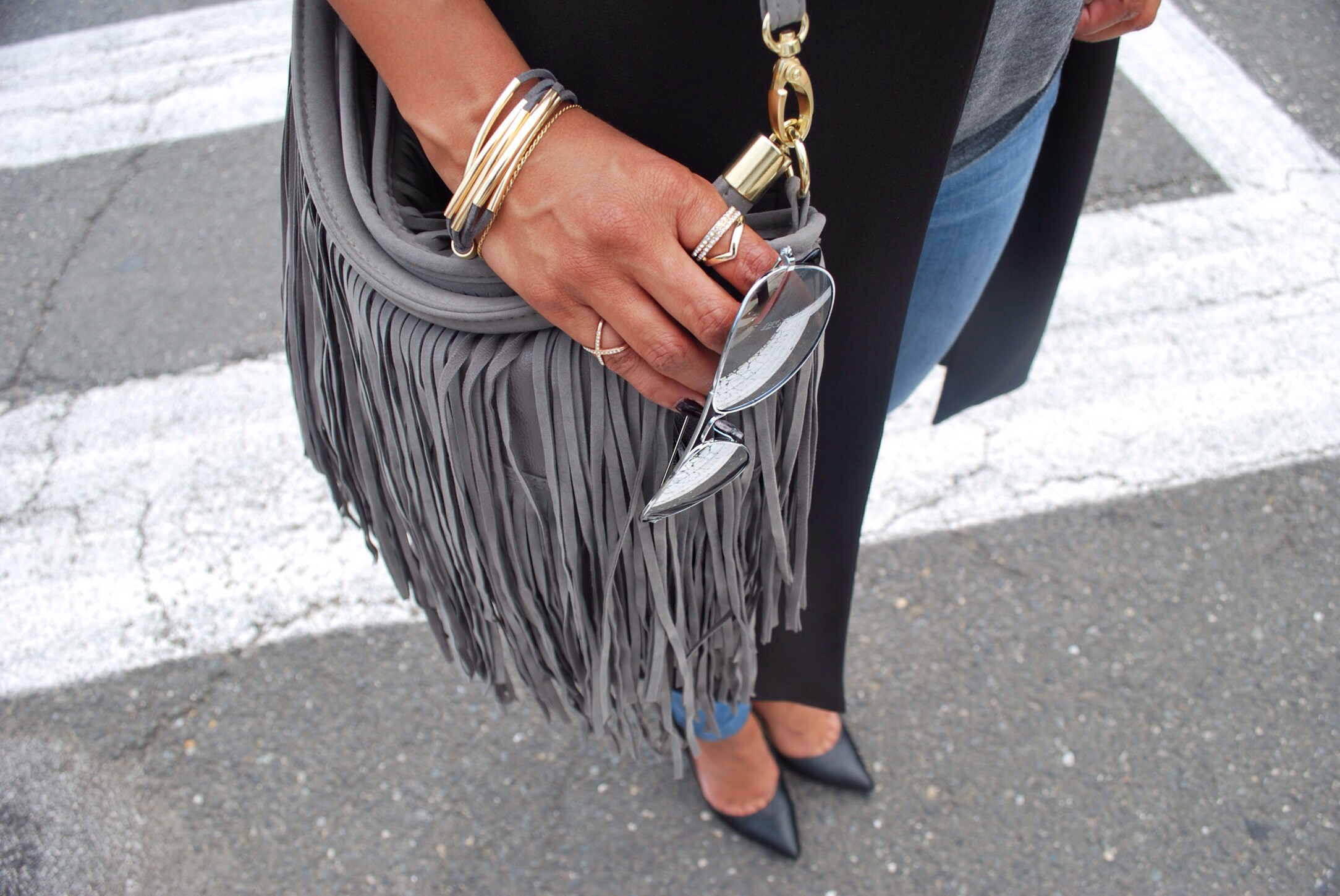 Outfit :: Forever 21 sleeveless vest | Ily Couture Shoe Addict t-shirt | J.Brand Jeans (old), black here, or perfect for Fall burgundy jeans here | Charles David heels | H&M fringe handbag | Loft mirrrored aviators| Rings from Ily Couture and similar from Bauble Bar | Earrings (old), similar hoops here | Bracelet (old, similar one here that helps give back to artists!)
Thank you for reading! Have a wonderful day!
xoxo, Jessica
Follow my blog with Bloglovin