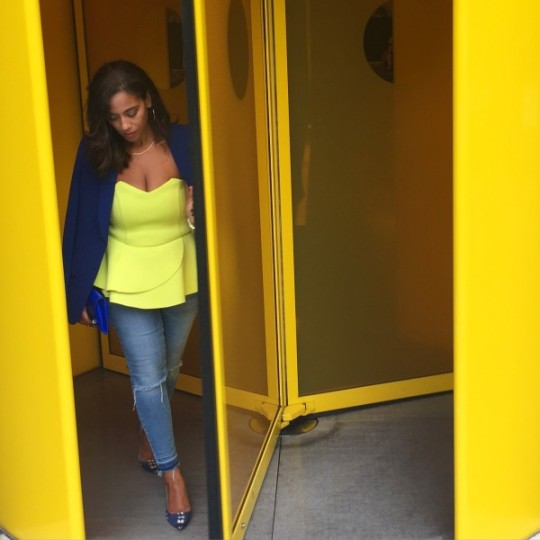 It's almost the weekend! Thought I'd share a bit of my time spent at NY Fashion Week as most of the top fashion runways around the globe are coming to a close soon! I can't believe I didn't have my DSLR camera on hand to take better photos, so my phone did all the work. Sadly, the rainy first day of NYFW was not ideal either, but my good friend Cayte and I did the best we could (which is my way of saying sorry for not-so-great pics!). Thank goodness I was wearing something fun like this bright peplum top and blue blazer to keep the happy going! I feel so lucky to have such great friends that look out for me and are happy to see me happy! I could go on and on about what it means to developing friendships at different stages in life (and I just might), but for now onto some fashion!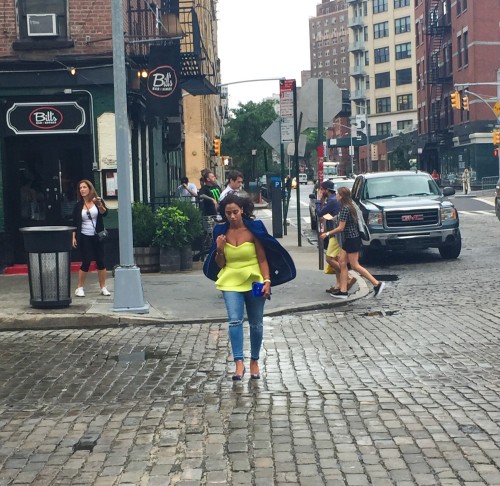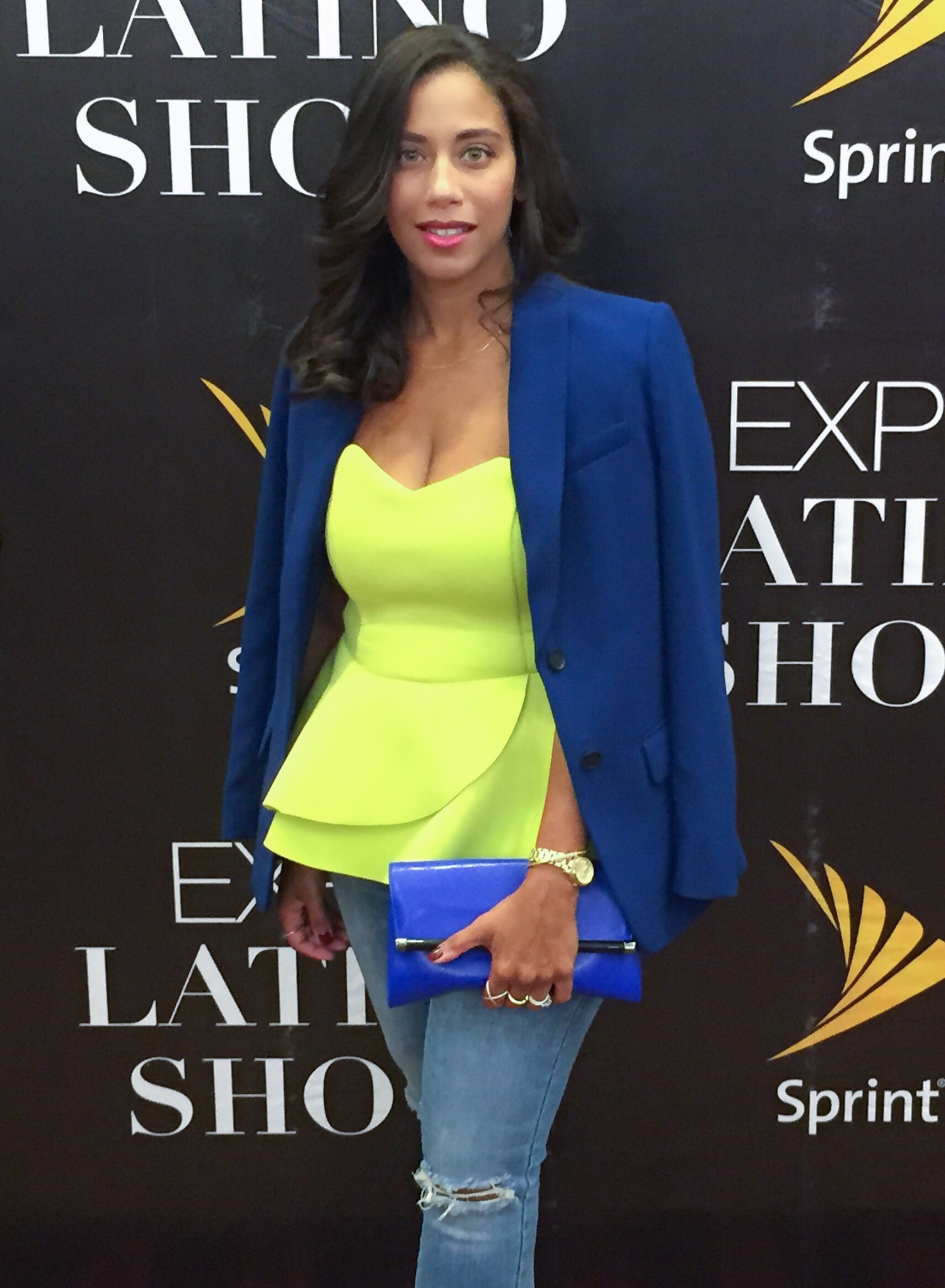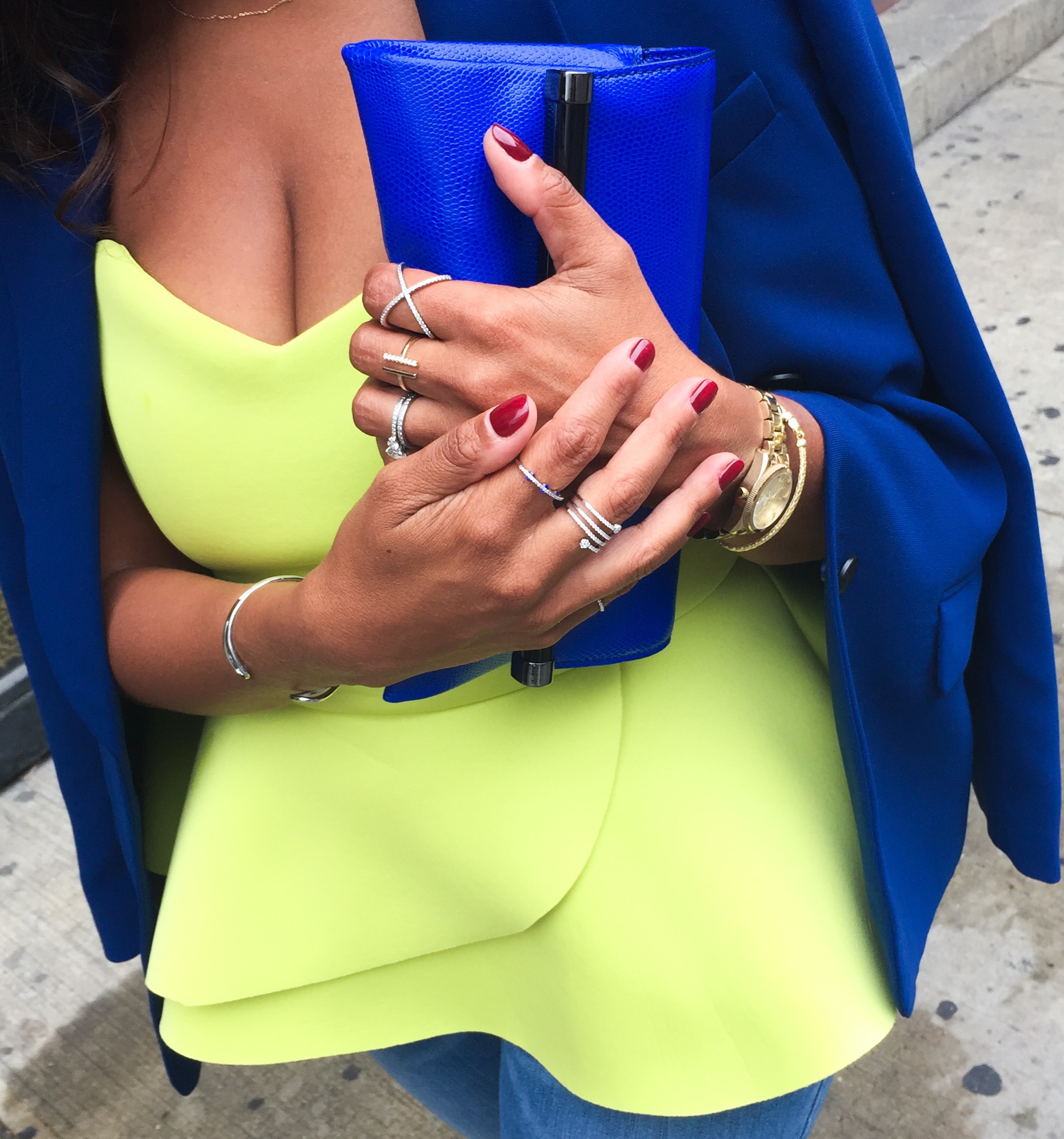 I was so honored to make my way to a show at the opening of NYFW, and see some great designs from Ana Lucia Bermudez. Her SS16 designs were fun, colorful (love!), and sophisticated! You might have seen some of her work on my Instagram. (Feel free to follow!) And while I didn't have any deliberate reason for the color choice of outfit (I really just wanted to find a place where this bright peplum top wouldn't look out of place!), I loved that I found myself in a sea of other fashion lovers wearing the same colors!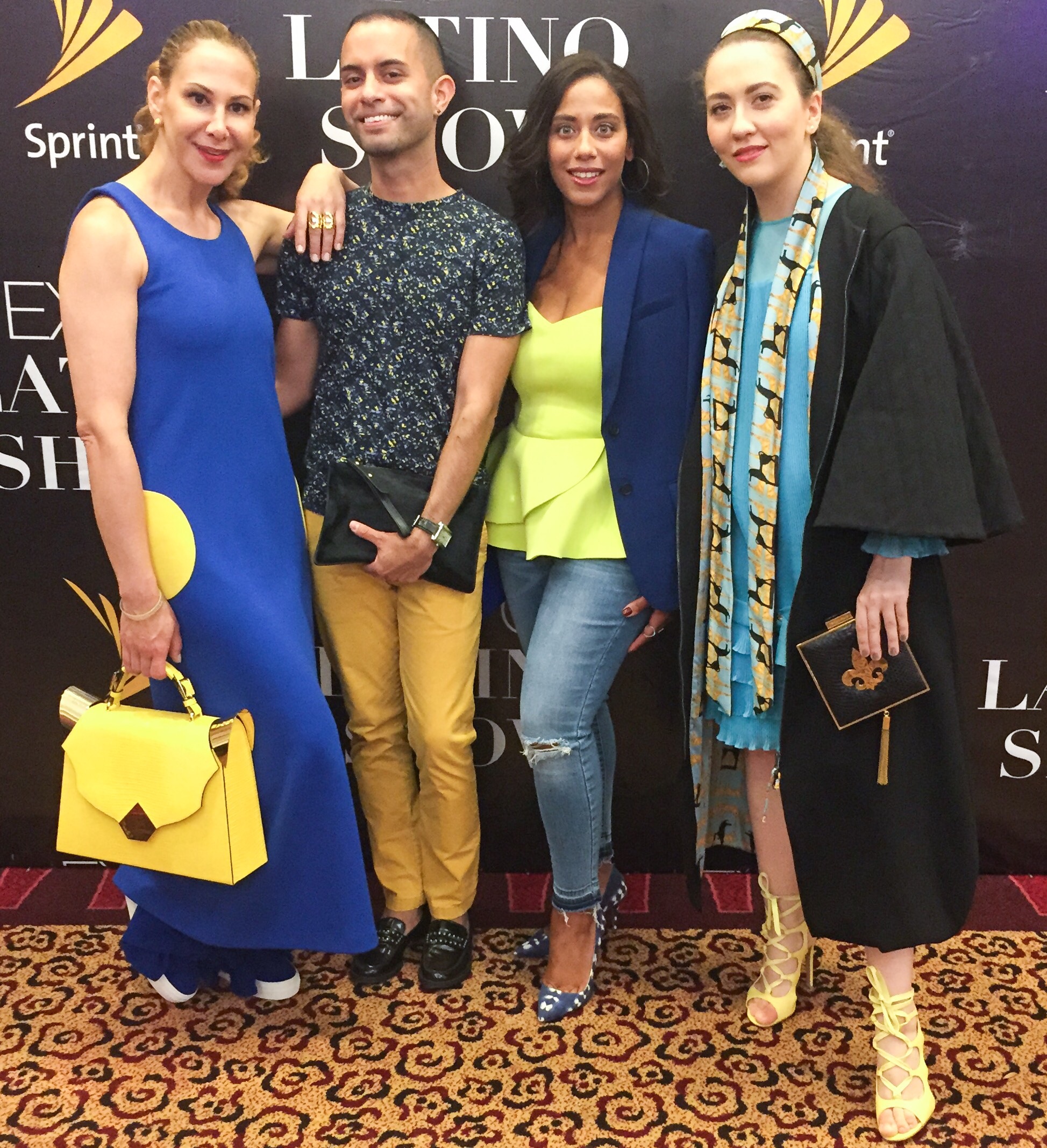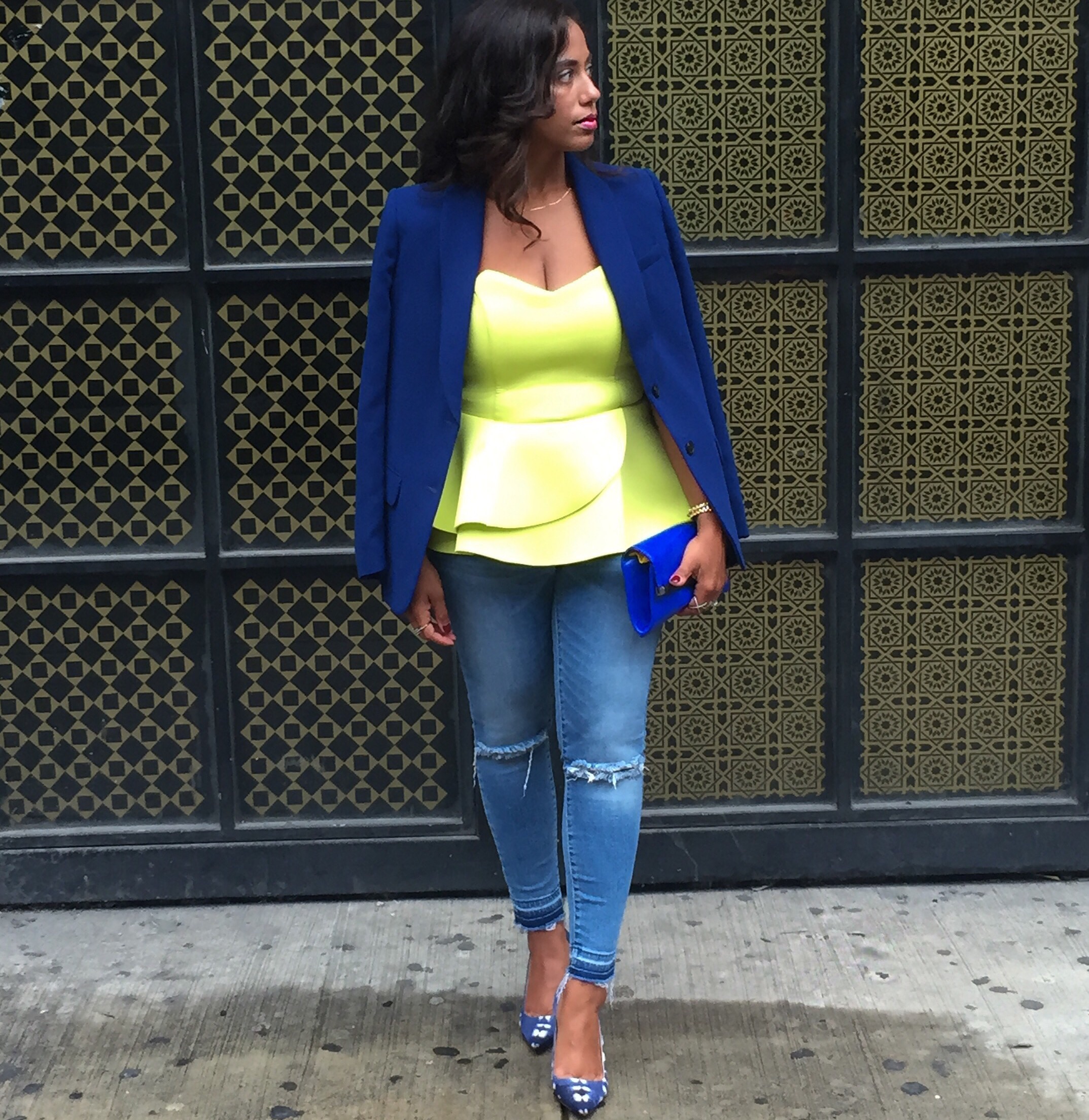 One thing I have found myself often sharing as I meet new people is my reason for blogging. As a result, I decided to answer a few frequently asked questions on a new dedicated page here.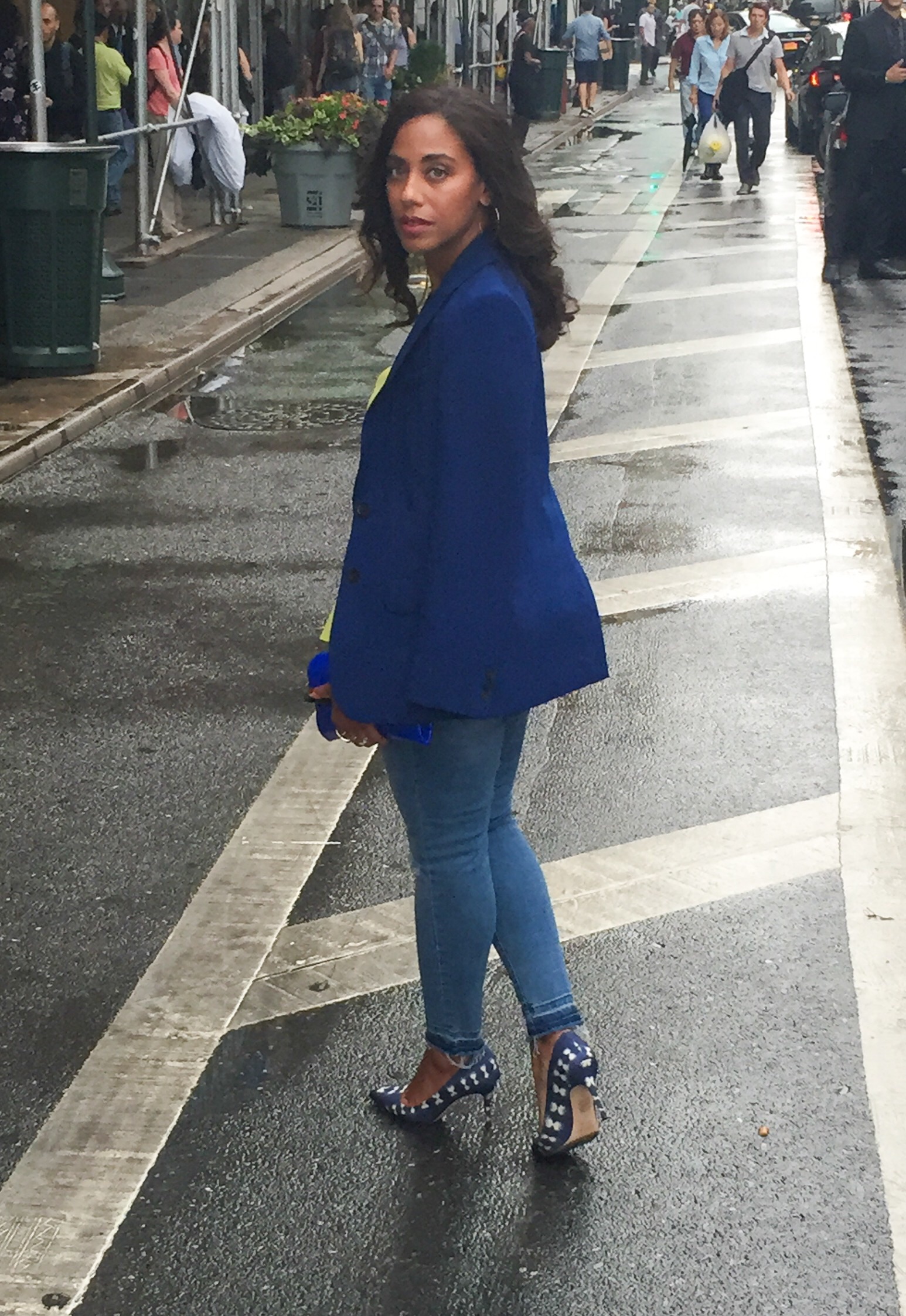 You see, the thing about blogging is that it has allowed me to not only share my thoughts on motherhood and loss, but it also helps me do what I love best which is to inspire others whenever I can. I have met people from so many places around the world through the web-o-sphere and they are incredible people with incredible hearts.
Outfit :: J.Crew Factory blazer (now less than $40) | Asos peplum top (here and here in black, great for Fall!)| Mossimo jeans |J. Crew pumps (old, love this lace pair!) |  DVF clutch ( love this foldover clutch too!)
Photo Credits: Thanks to Cayte!
Thank you for visiting and reading! And if you have any questions you'd like to ask, please feel free to leave a comment below or via the contact form.
xoxo, Jessica
Follow my blog with Bloglovin