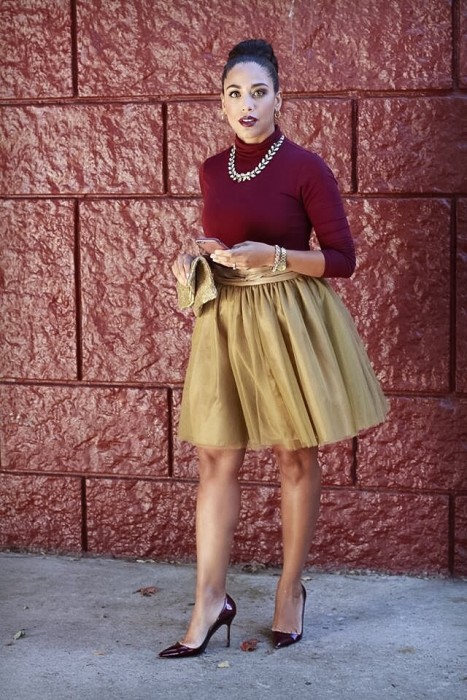 I am dedicating today's Sunday Favorites to all of you! This platform has given me so much joy and room to breathe after all that has happened this past year. You have helped give this space its wings! Grief can be so stifling and keep you frozen in place where you feel like there is nothing you ever want to do to feel happy again. But by the grace of all that is good in this world, I did not let that happen. This Season's Gold is the very space in which I live to honor every single one of us women who have to go through life in the least ideal way; and that can look different to every one of us (loss, single parenting, divorce, financial strain, this list can go on and on!). I am giving thanks to the very soul that makes me see everyday as an opportunity to always try something new, never give up, to be proud of my strength and live to the fullest. I know I would have raised a strong, independent, hard working, passionate and honorable young woman, and because of This Season's Gold, I know she guides me to celebrate women who are the same.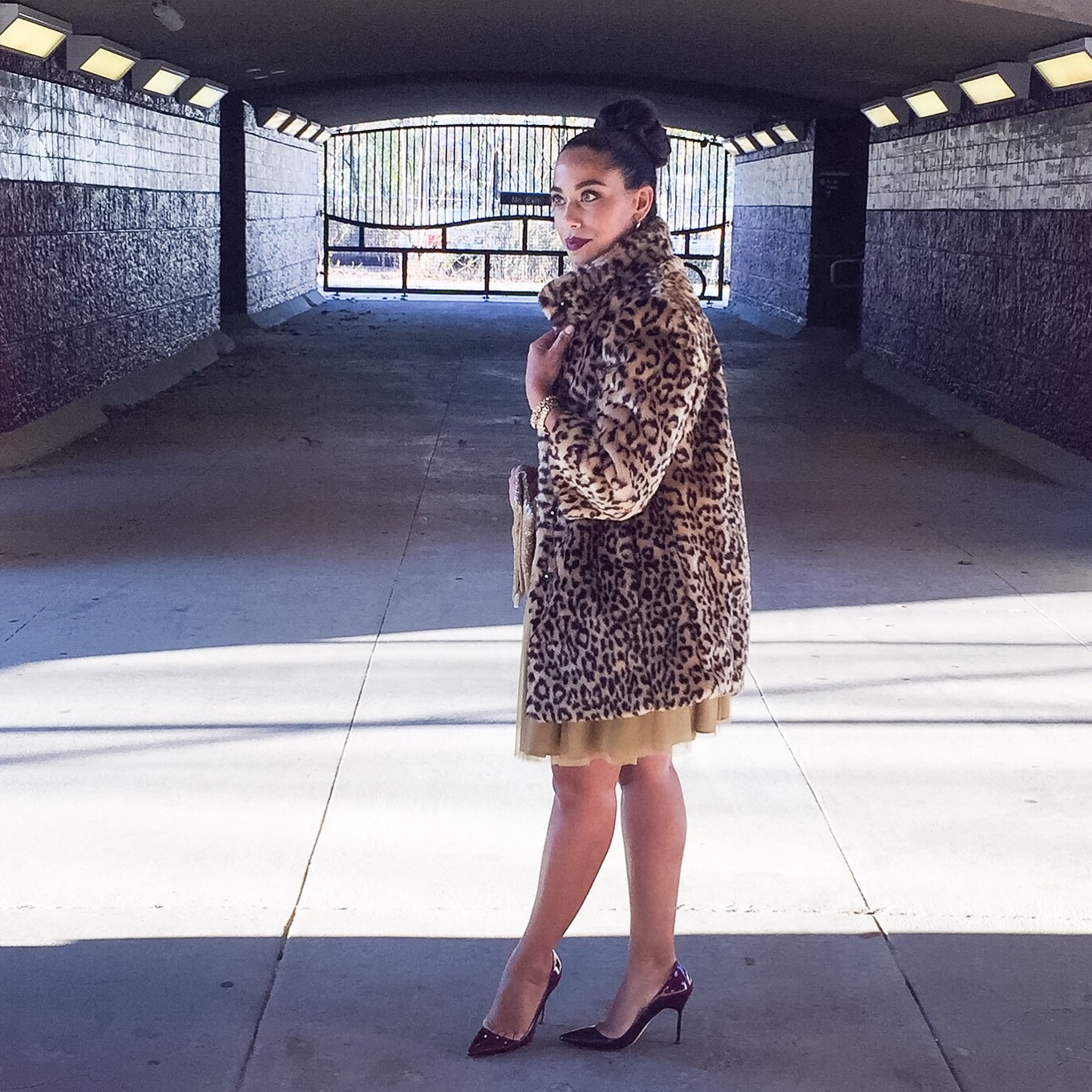 Not realizing that I hadn't thought much about what to wear this holiday season (this one is a tough one!), I was so pleased when Nadine of Milagros Designs asked me to style one of her most popular pieces, the Fiesta Skirt. Given my affinity for gold, she thought it would be fitting to wear her gold tulle skirt, and within moments I knew exactly how I wanted to wear it. I've seen many bloggers wearing tulle skirts, and to be honest, I often thought I could never make the look work. But I knew I wanted to keep the look simple and classic, so it felt just right with a fitted turtleneck. Add on the glamorous (and shiny gold!) accessories, and I was set feeling ready for the holidays!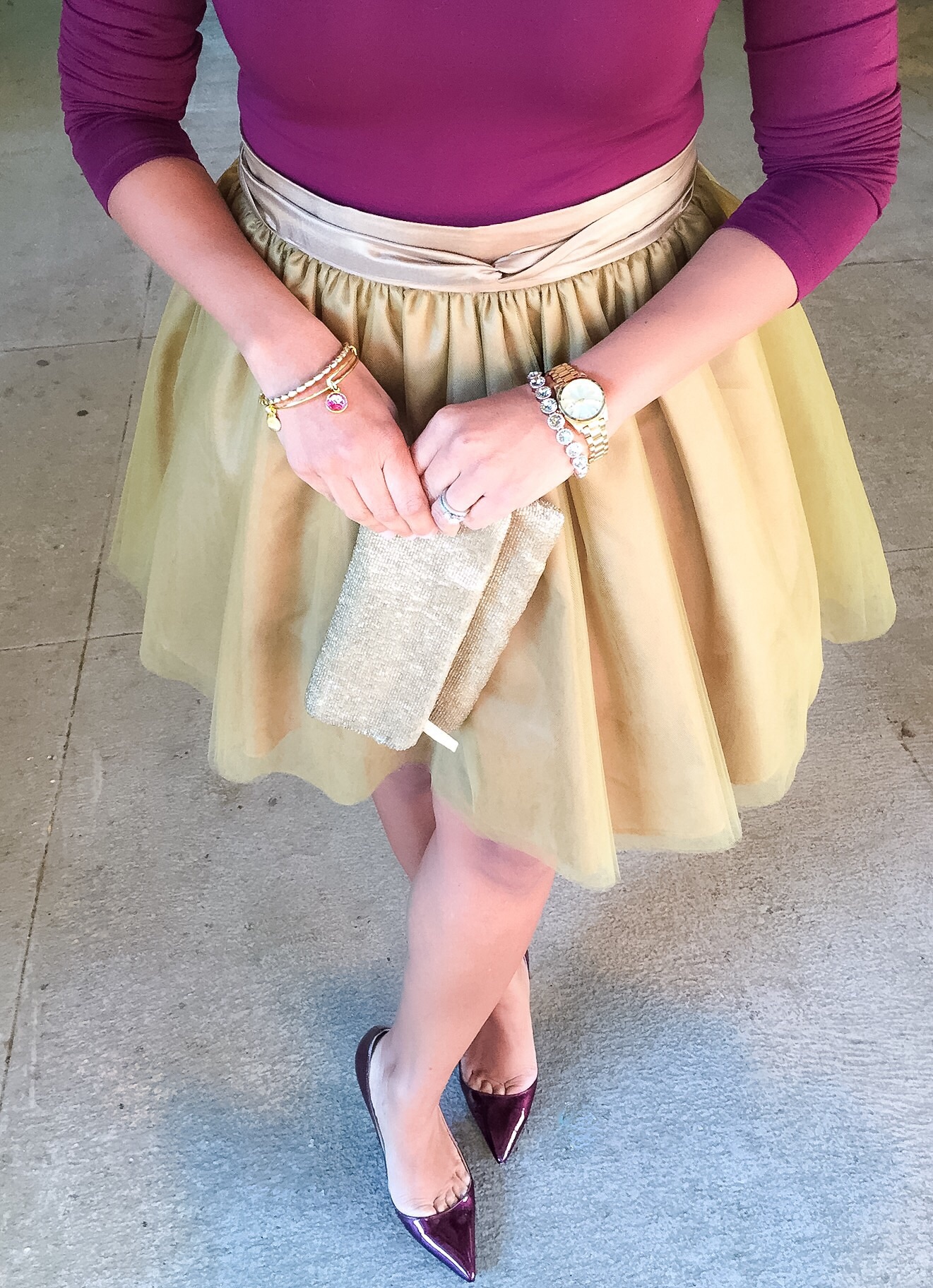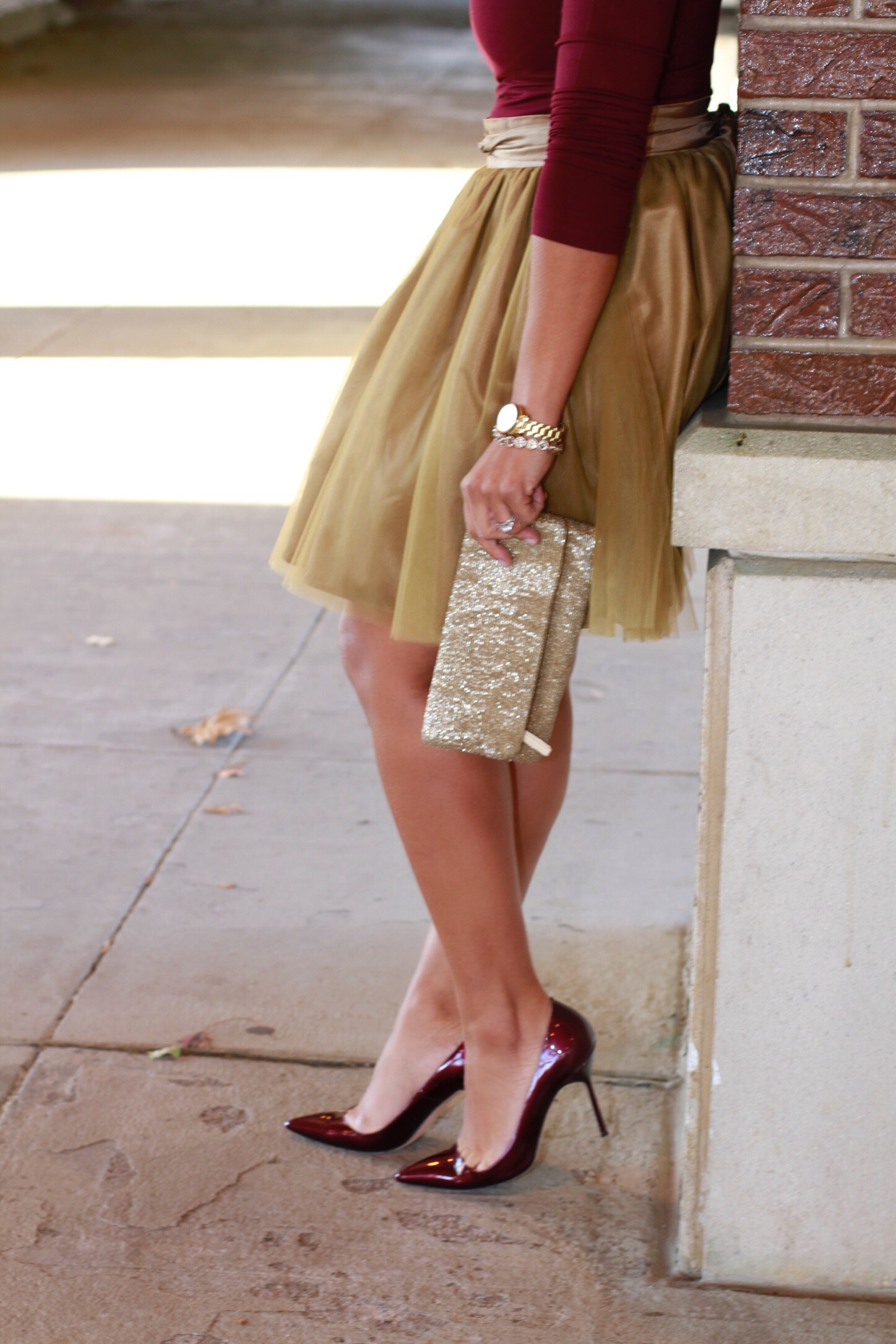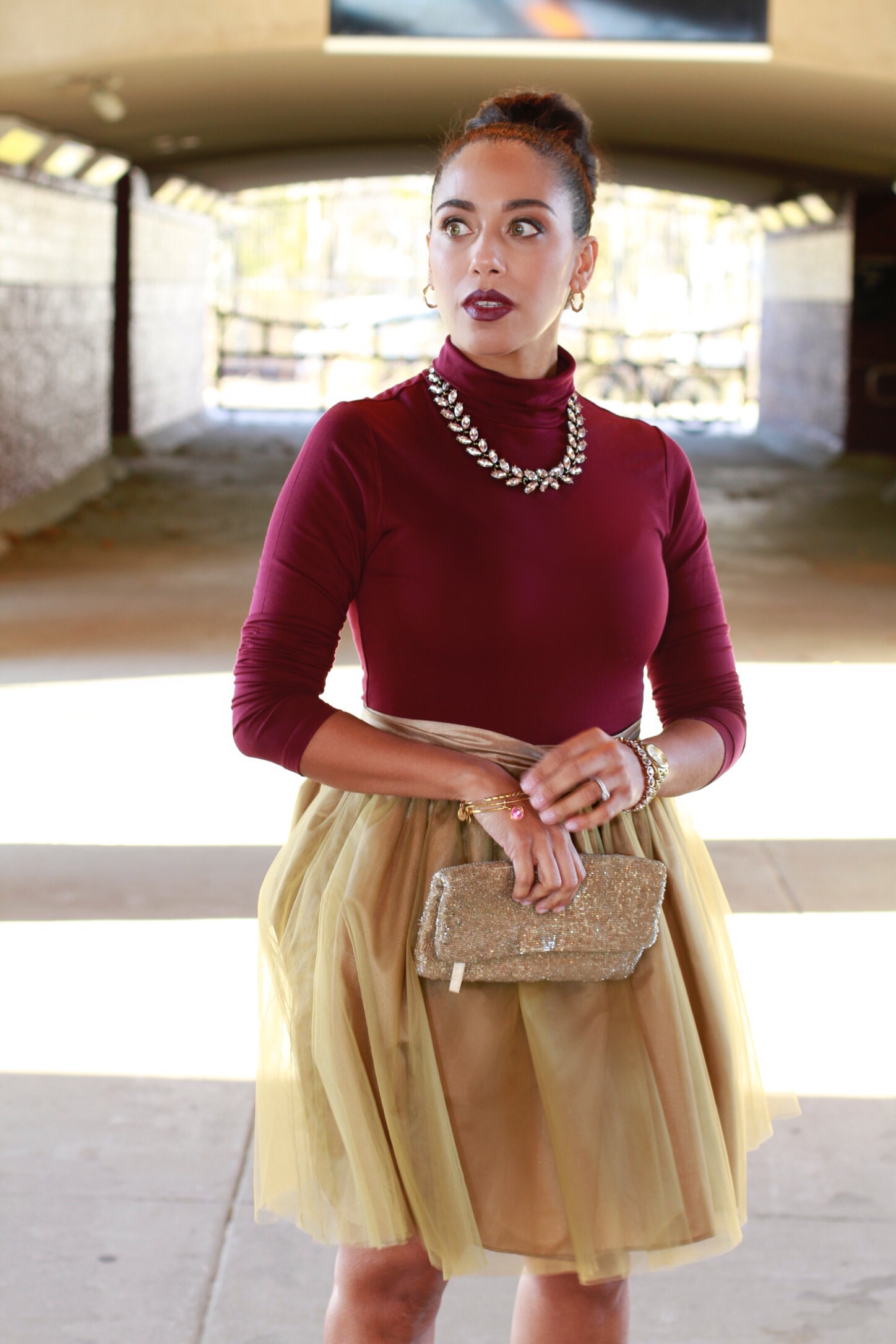 This was especially an enjoyable experience because it allowed me to meet such strong woman doing what they love. Not only is Nadine a seasoned and skilled fashion designer (follow her on Instagram here!), but Lillie from Jersey Fashionista (blogger and skilled photographer!) joined us to be our photographer for the afternoon, along with Alexa from Lex Loves Couture who styled the skirt (in pink!), were all a pleasure to meet and work with on this photoshoot.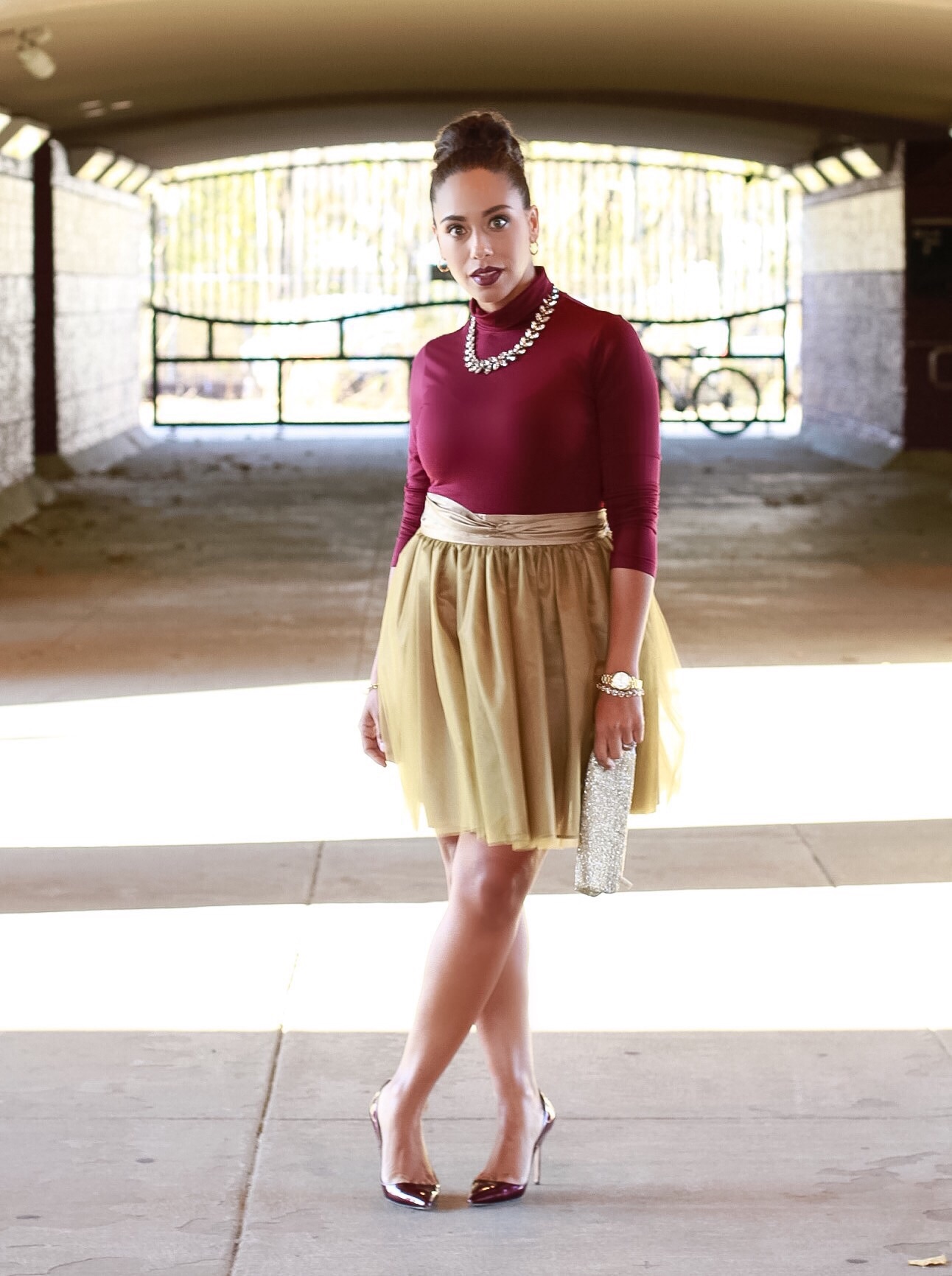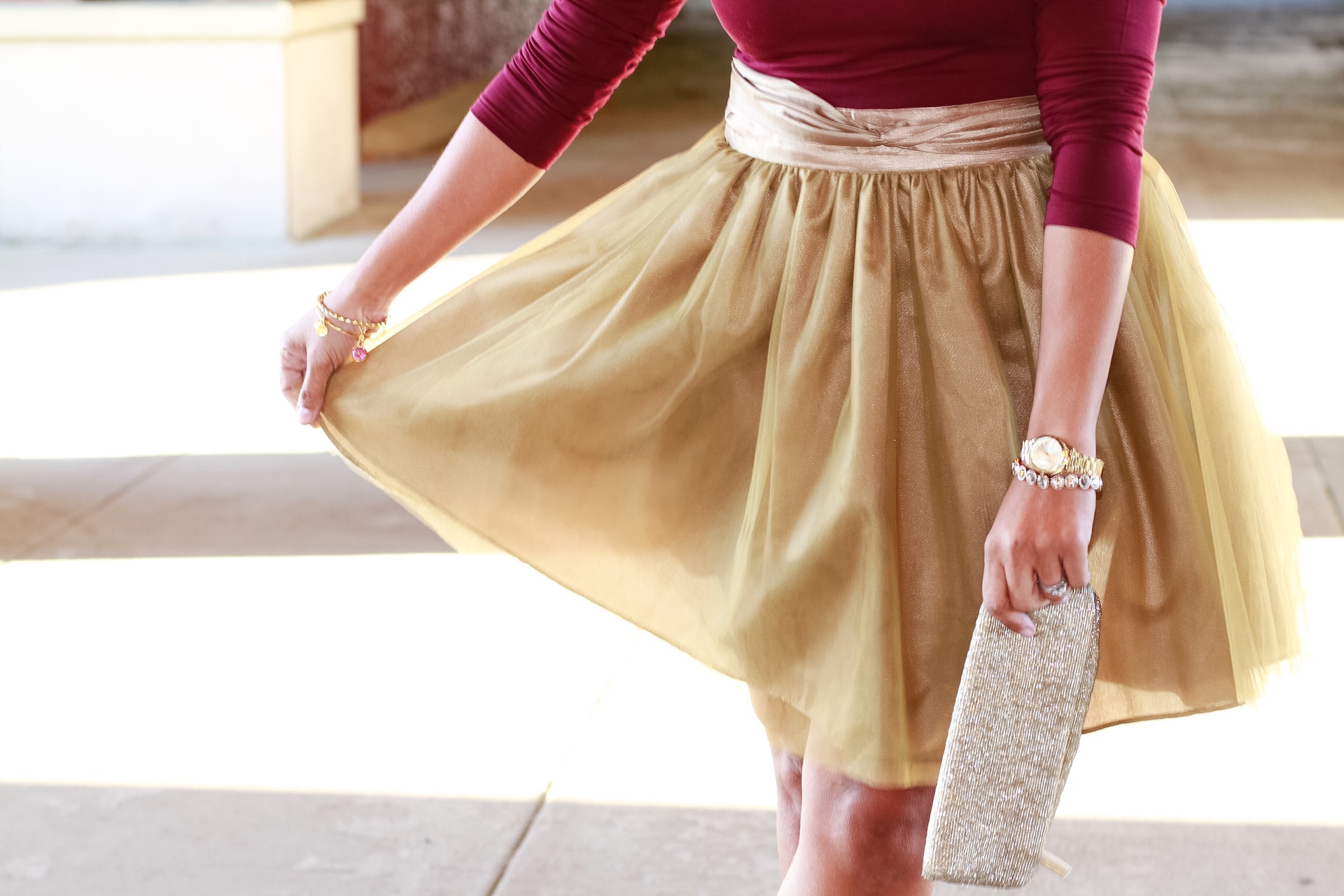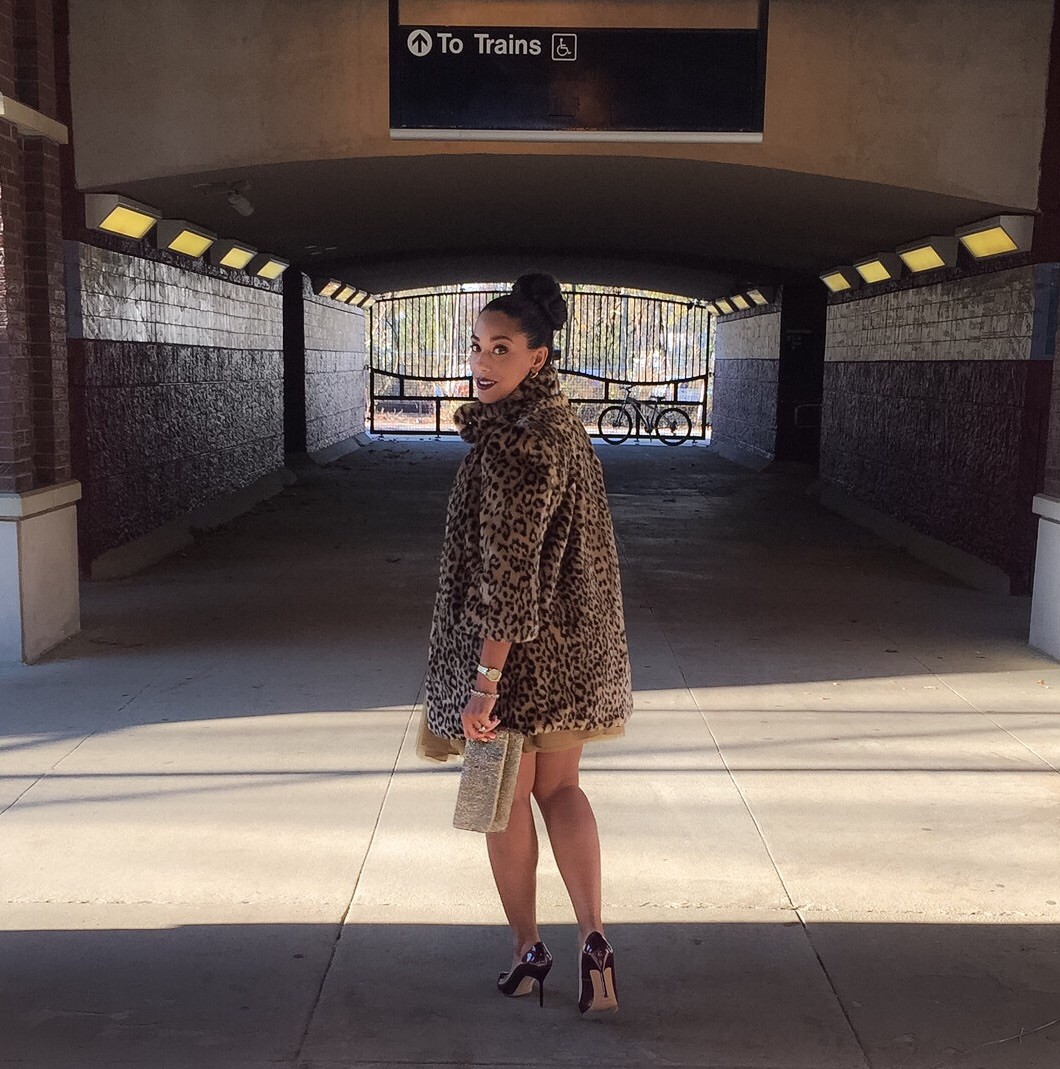 If you are loving tulle skirts these days which are perfect for the holiday season, prepare to have fun creating your ideal tulle skirt with Nadine in any length and color. Enjoy!
Photos: Photos by Lillie | MUA: Suz | Hair: Domonique
Outfit :: Forever 21 faux fur coat  (under $50!) | Uniqlo turtleneck (so many colors under$15!) | Milagros Designs fiesta skirt (contact to special order) | Baublebar crystal necklace | Alex and Ani pink stone bracelet and beaded bracelet | Ann Taylor round gem bracelet | Gold beaded clutch (old, similar here and love this one here!) | Manolo Blahnik heels (in suede here and similar here)
Thank you so much for reading, following and helping me grow! From our family to yours, we wish you all a wonderful Thanksgiving with those you love here and afar. What are you thankful for this holiday season? Feel free to share with me in the comments below, and I'd love to celebrate with you in spirit.