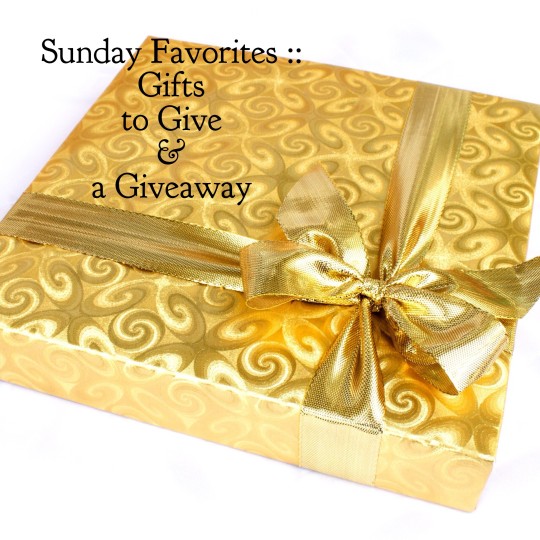 Happy Sunday! Oh, the holidays are creeping up on us and when I sat down to write my list of people to give to, I couldn't believe how much it grew. Honestly, my heart is filled with so much gratitude this year despite the great sadness I've experienced simply because of the love of the people around me. From my family to long-time friends to compassionate colleagues at work, along with some new friends because of this very space, I wish I could shower everyone with gifts (like Oprah!) just to see them smile as they have given me reason to. And while that might not be as reasonable as I wish, I do think about how some of the smaller things matter as long as I am showing my appreciation and love for their existence in my life.
Here are a few things on my gift list that are small but meaningful in so many ways, and a surprise giveaway for you (or that someone you love!) once you've taken a peek! Hope you enjoy!
Advertisement-Continue below

GIFTS TO GIVE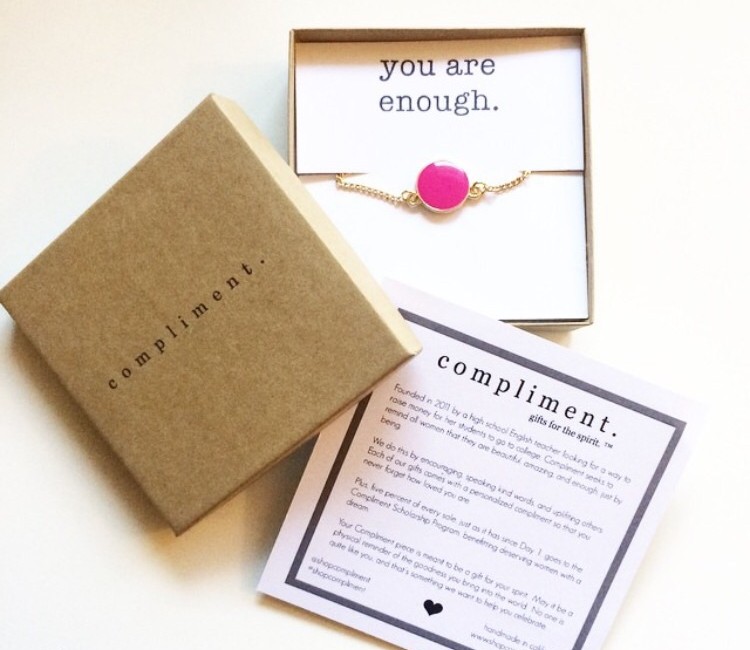 Compliment I first ordered a bracelet from Compliment for myself (see how I wore the pretty pink one here and here), and ever since then I've loved everything this shop (I found on Instagram!) stands for. The founder Melissa took what she did for her students and turned it into something we should all do for each other; give compliments and share thoughts of appreciation and love for one another. Even the motto, "We rise, by lifting others." makes shopping here make sense! You can receive 15% off by signing up for their newsletter.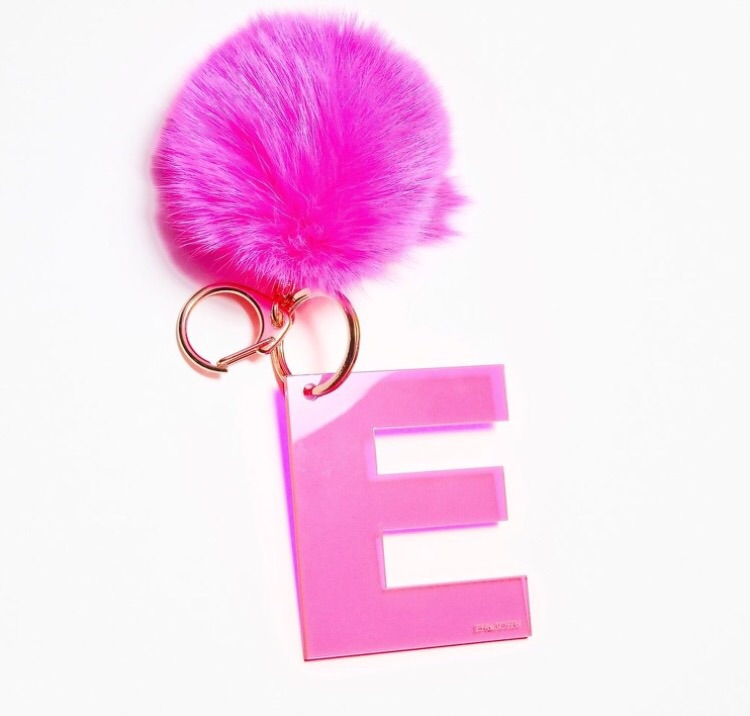 Em John Jewelry Charm (One of Oprah's Favorite Things!) I like this charm, not only because it has a little fur ball (as I clearly have been sporting here and here), but because I love the idea of giving a letter charm of someone they love rather than of their own name. I'd get this one to remind me everyday of my love for my Mr. E!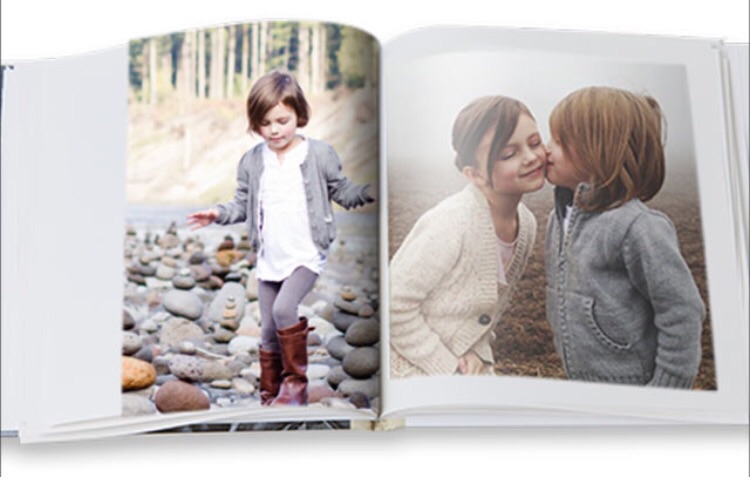 Shutterfly Phonebook  This has been a favorite gift to give for a few years now! I admit a few years back it was a bit more challenging to organize my photos, but Shutterfly makes it much easier now, that I can simply upload pictures from my phone and have the pictures put right into a book.  As my son would say "easy peasy, lemon squeezy!". (25%  off Sitewide w/ code Holiday25)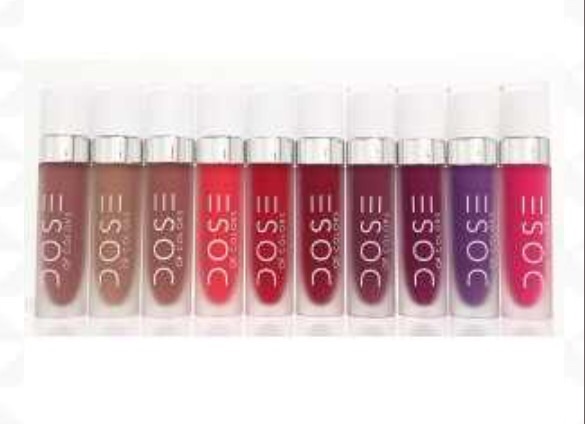 Dose of Color Lipstick There's something about wearing richer lipstick colors in the fall and winter seasons that I love. Someone recently shared with me how amazing these lipsticks were. They said "If you love MAC, you'll love these more! And they were not kidding! I love them, and I know anyone who loves lipstick would love them too! (You're welcome!)
Want a longer list of ideas? We'd love to share them with you! Simply sign up for our newsletter here and we'll be sure to get you on your way to giving meaningful gifts to those you love! (No SPAM! We promise!)
Advertisement-Continue below

In the spirit of gift giving and holiday prep, I've gotten together with a group of lovely ladies to share a great giveaway with you! We are giving away a pair of this season's coveted Stuart Weitzman Highland boot (seen here) and a $600 gift card to Nordstrom! What a way to get ready for the holidays! Just follow the link below, and you will be on your way! Good luck!
Stuart Weitzman Highland Boots + $600 Nordstrom Gift Card
Thank you for reading! And do consider signing up here to receive our next newsletter complete with a full gift guide and shopping list, and so much more! We thank you!
xoxo, Jessica