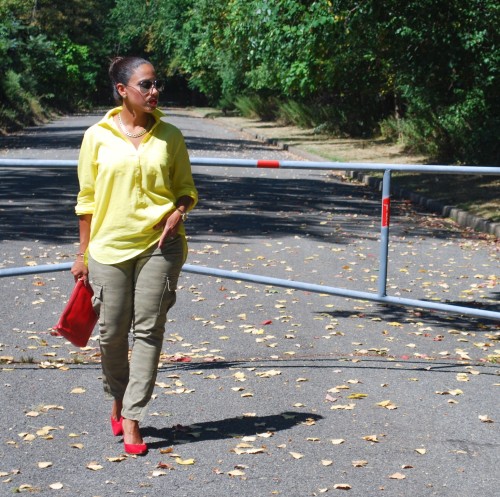 Happy Tuesday! Sharing a quick look and happy to say that I had such a great time celebrating my birthday this past weekend! I am a bit behind with my sharing, all a result of seriously having too much fun enjoying time with my family and friends for the big birthday! It was a time for reflecting on how life has changed so much this past year, and if you've been following me along on Facebook or Instagram, you'd know how much being with my family meant. I will be happy to share here soon too!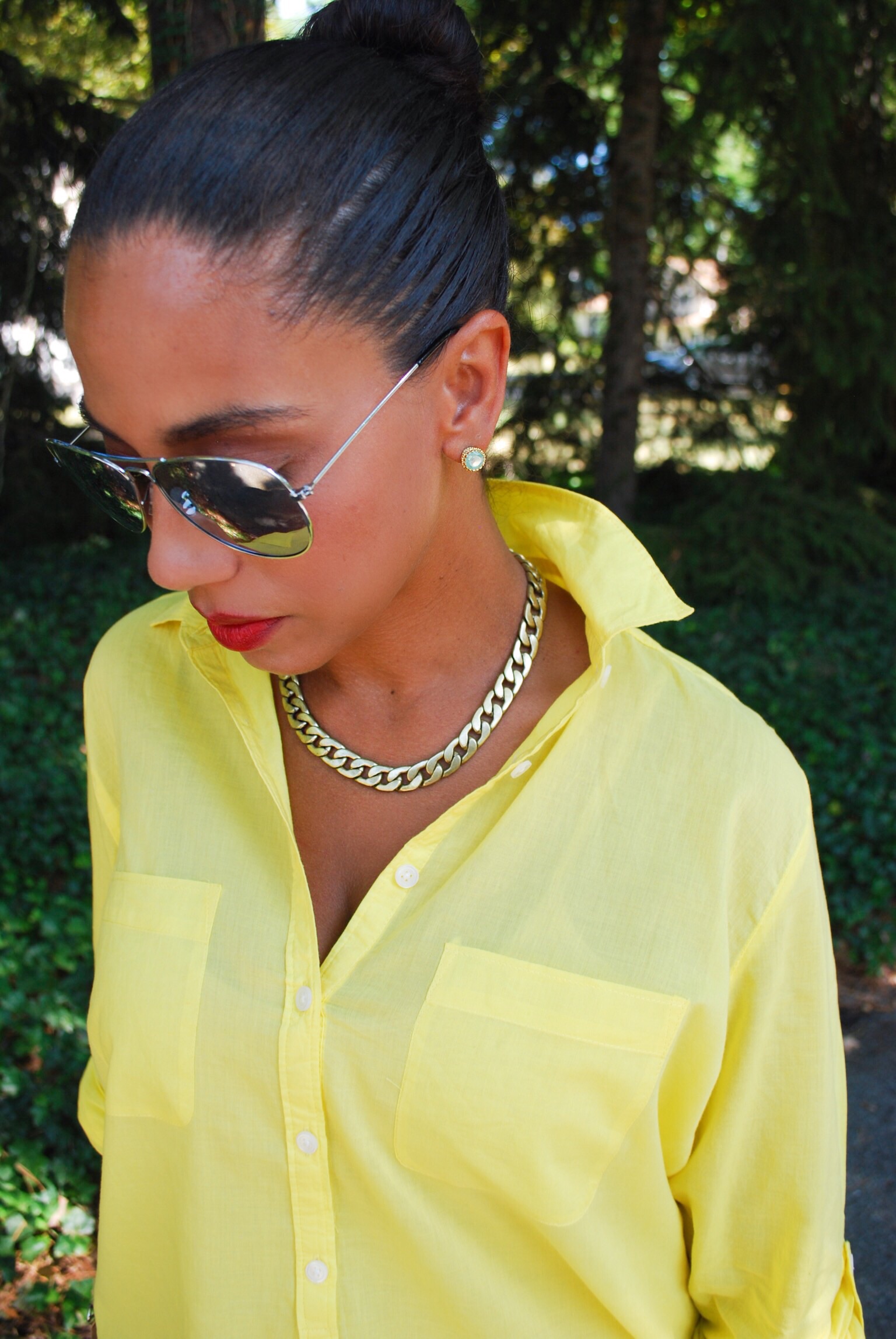 I am loving wearing color more often as I enjoying playing with new combinations and following the 3 color rule. Three great colors that compliment each other, as is the case here with the warm red and yellow and the "pop" of the cooler green in the camo cargo pants, makes this a great color combination. No matter how you choose to do it, just keep a good balance of the colors throughout your look and you'll look great!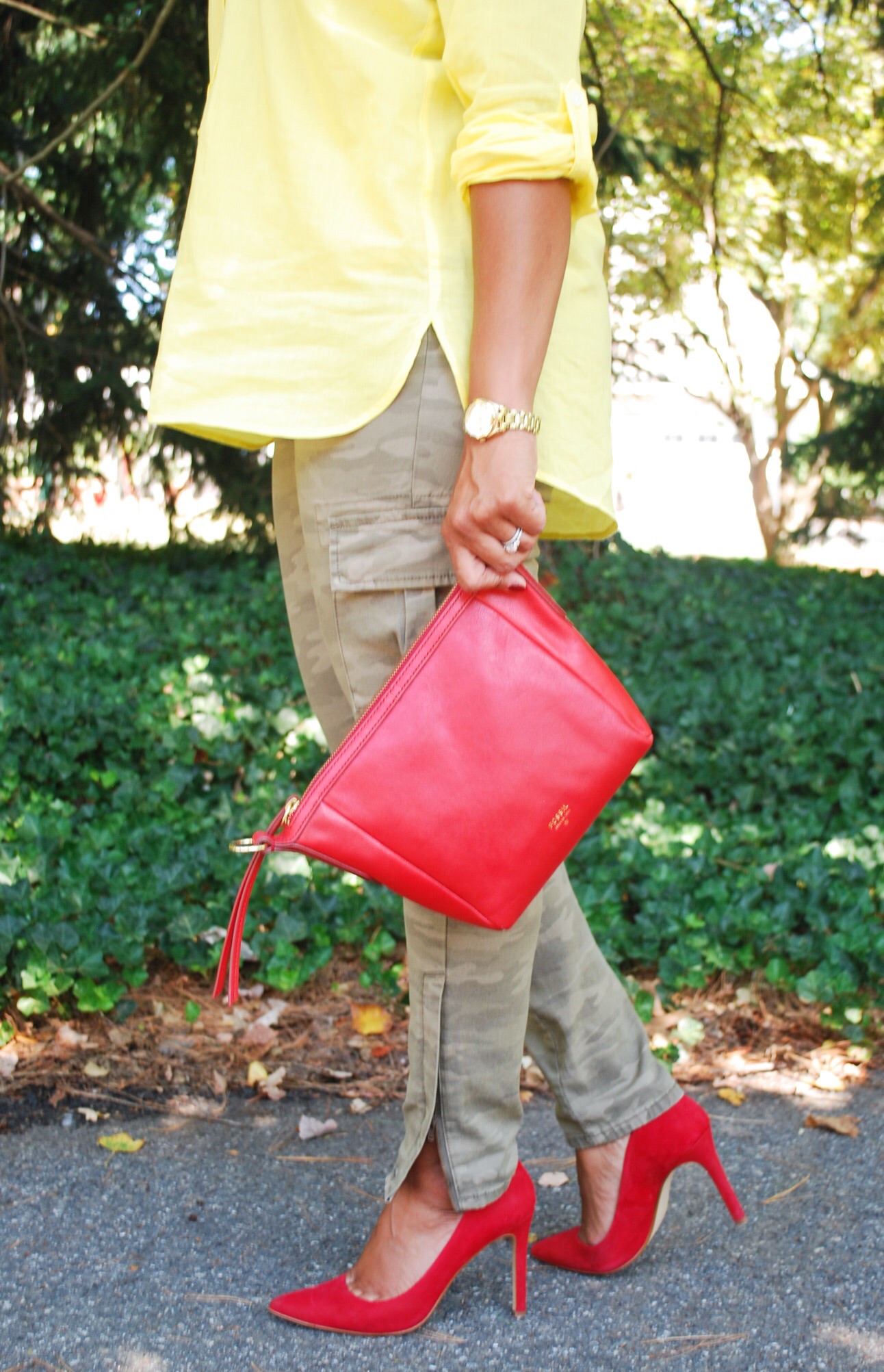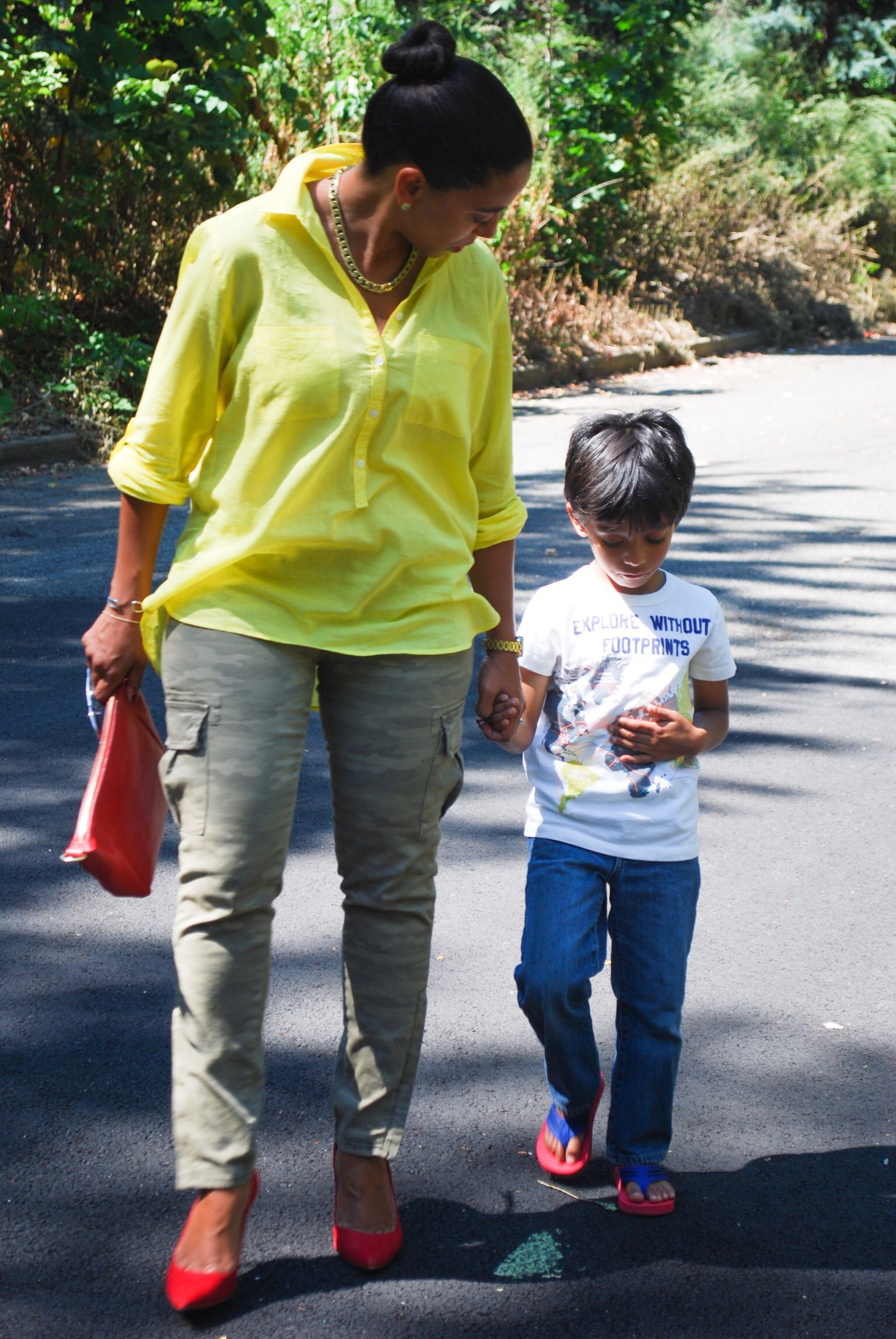 Outfit :: Loft softened blouse | Lucky Brand camo cargo pants (old, great pair here!)  | Banana Republic suede pumps  (pretty alternative!) | Fossil handbag (Fuchsia here or with a foldover) | Banana Republic link necklace (similar) | Loft mirrored sunglasses (love these too!)
Thank you for reading!
xoxo, Jessica
Follow my blog with Bloglovin