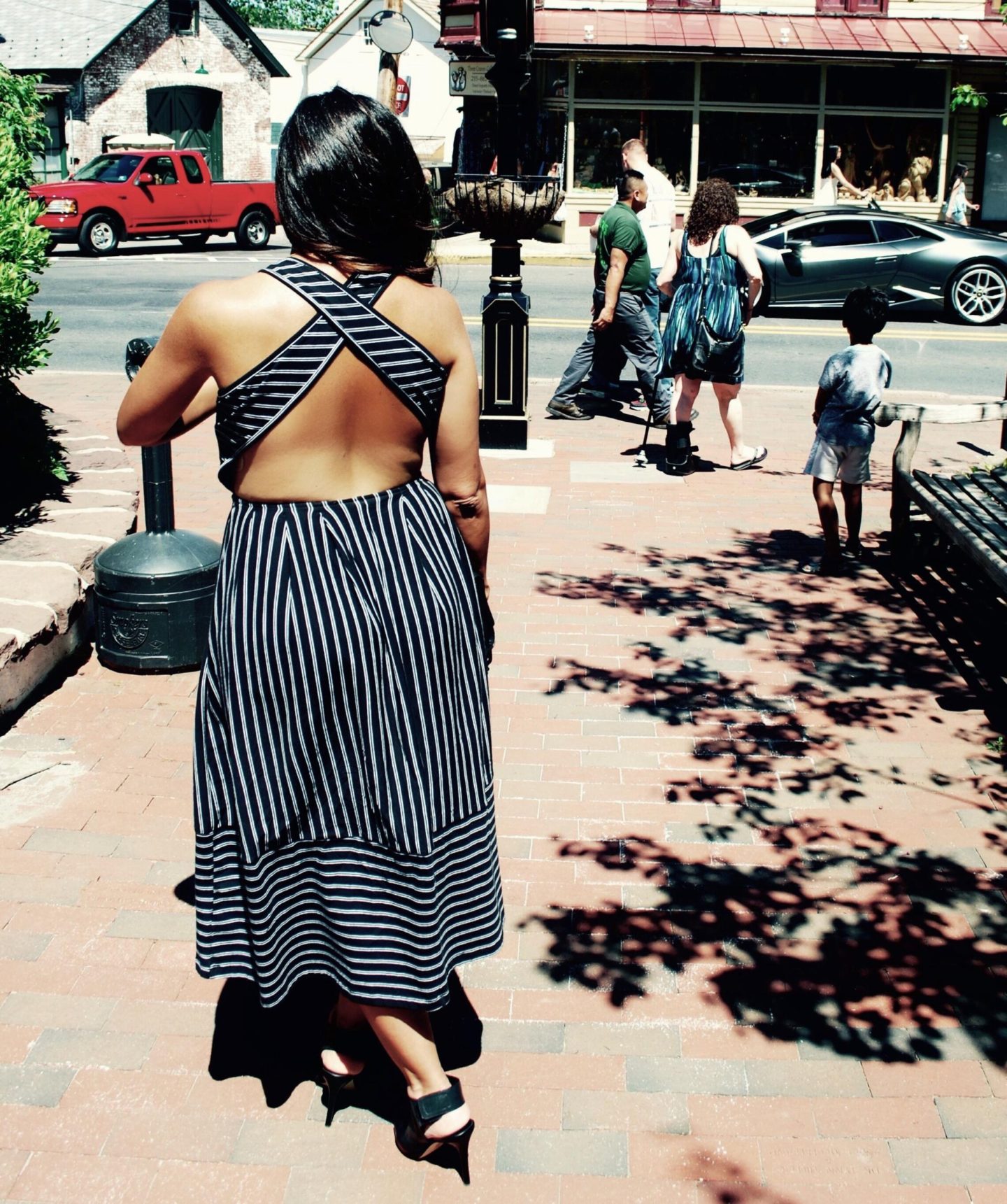 Happy Saturday! I'm sharing one of my favorite places to visit today wearing my favorite long cross-back dress for the summer season! Not long ago, my family and I decided to spend a lovely day in New Hope (Bucks County), Pennsylvania, right along the west bank of the Delaware River. It happens to be one of my favorite towns to visit because there is always something new to see, somewhere great to eat, the people are wonderful and the energy of the town exudes creativity at every corner.
My son has always loved trains, so it's no surprise that taking a ride on the New Hope and Ivyland Railroad is a highlight of his day when we visit New Hope. It is only an hour roundtrip, which is perfect for the little ones. We love the vintage feel of taking a scenic railroad ride that transports us to another time and place. Throughout the year, they have special events like riding with Santa and a Family Dinner train, which I would love to try. It truly is such special experience to have with your children.
It was such a hot day when we went, and wearing this long cross-back dress was the perfect way to stay light and airy while walking around the town. If you follow along on Instagram, it definitely was a favorite! When it's just too hot to want to wear anything at all, I love finding the perfect piece that I can wear out all day and still feel nicely dressed enough for dinner al fresco. On cooler days, adding a vest or a blazer is perfect for those moments when indoors in air-conditioning. I love this dress in white too!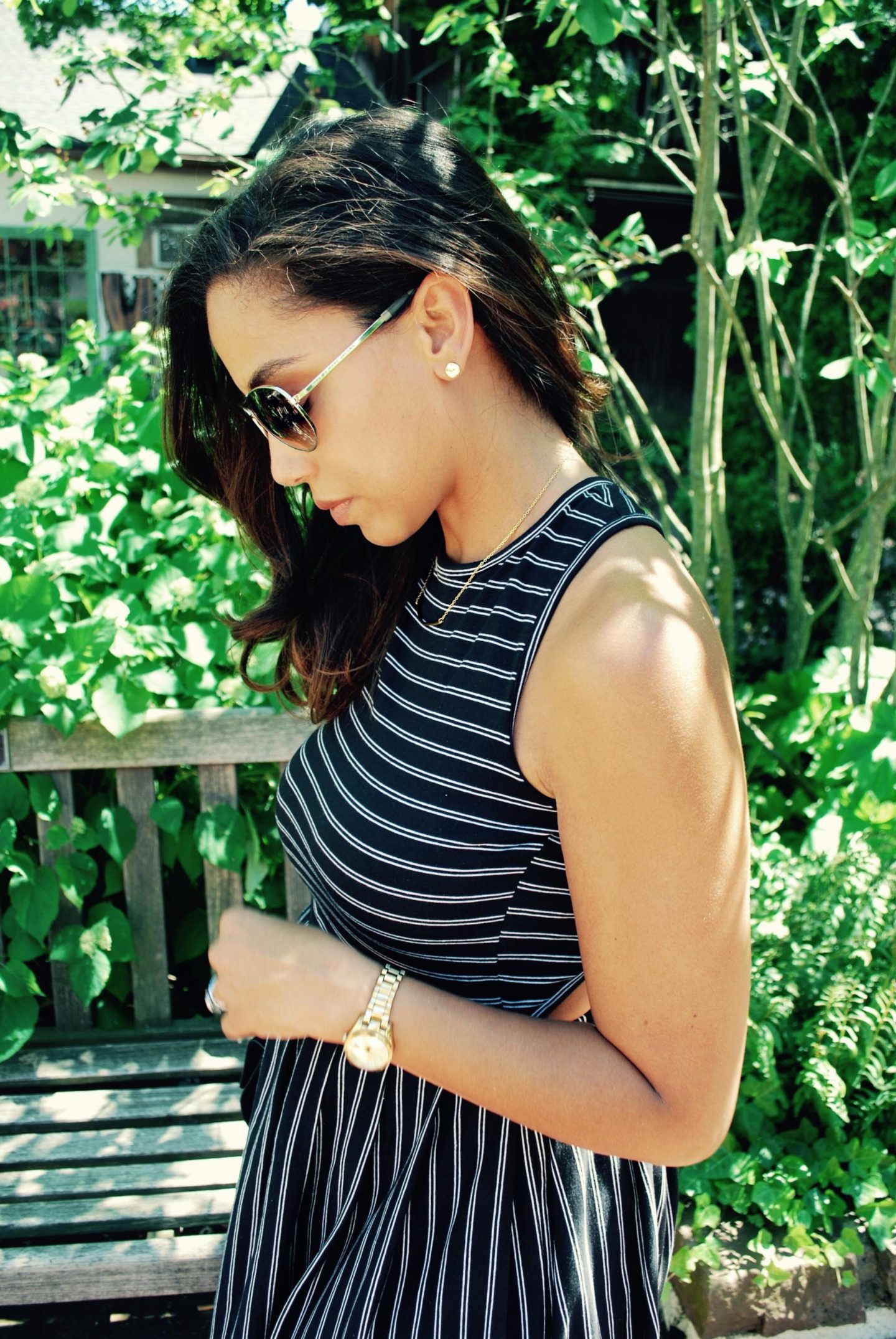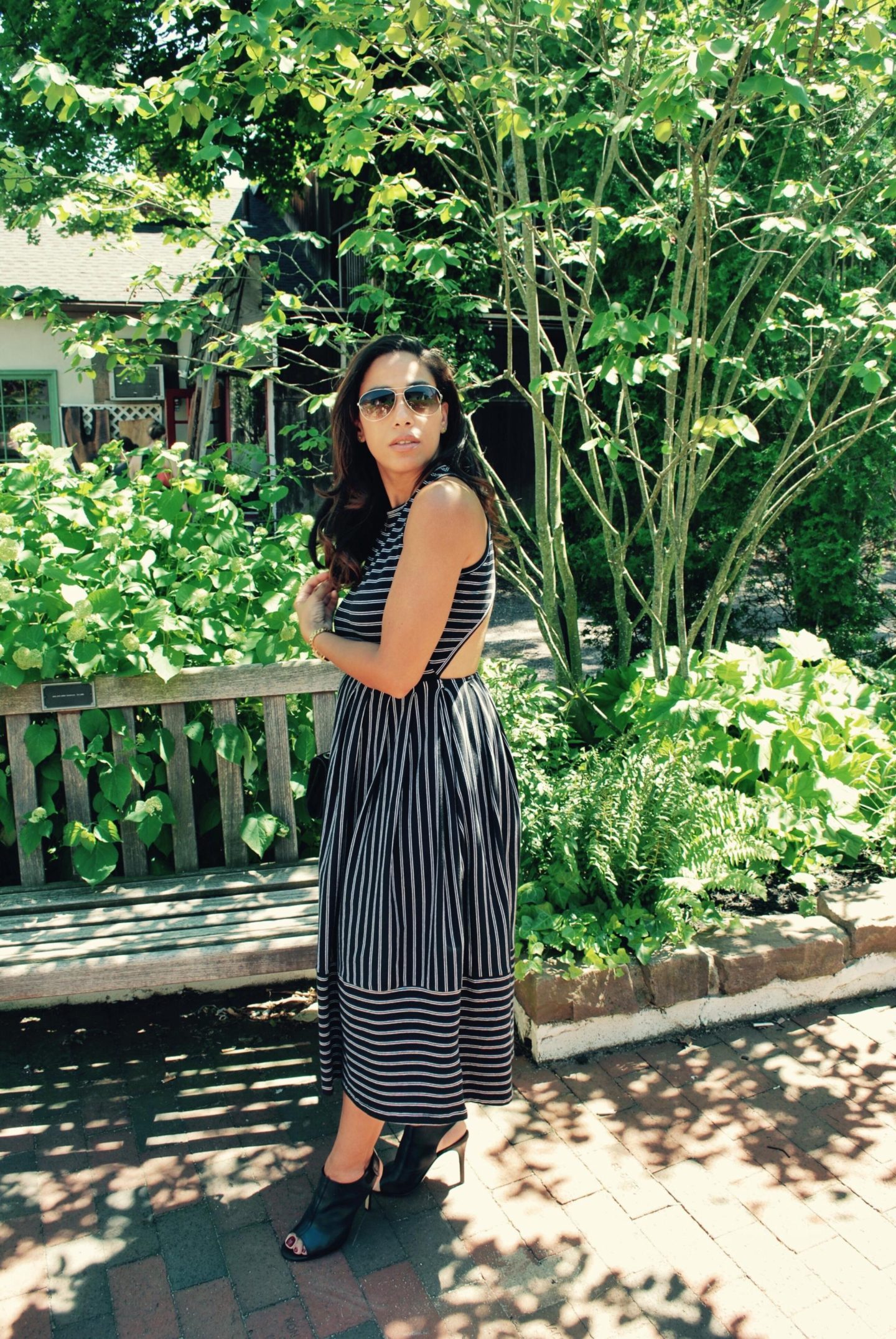 Speaking of a long day, I changed into flats (reality-check!) and we went to our favorite place for lunch. Logan Inn, located on Ferry St., has both an indoor and outdoor restaurant with plenty of shade and a great view of the hustle and bustle of the motorcycles (many of them!) and people walking along Main Street. Their food is delicious and I particularly love their Sunday brunch.
A cool note of interest is that Logan Inn happens to be one of the 5 oldest inns in the country and some say it is haunted. I personally can't confirm that, but I find it fascinating and honestly think it would be fun if it was! And if you're looking for another great activity to do with the kids, you can pick up a horse carriage ride around the picturesque area right on Ferry and Main street.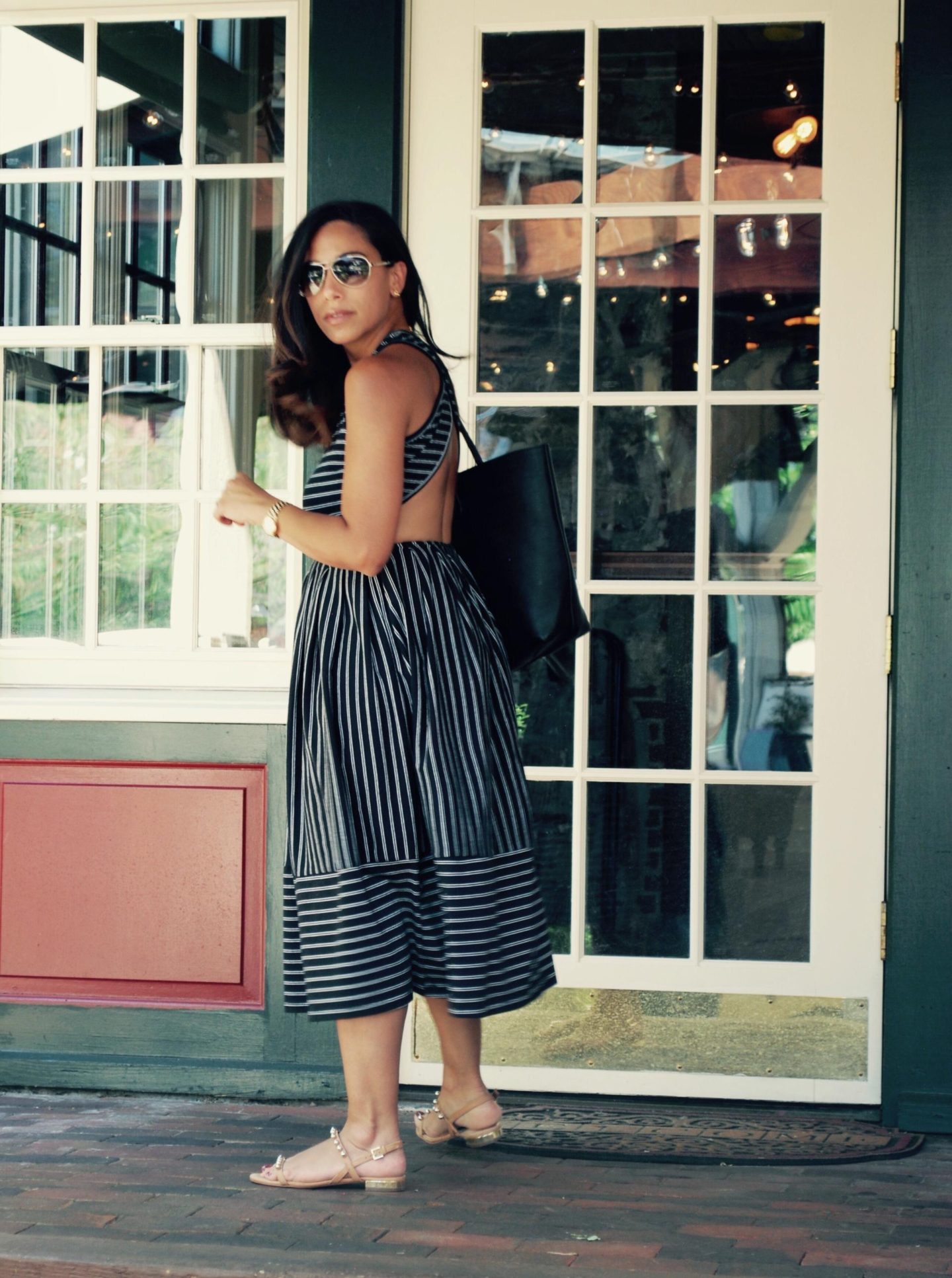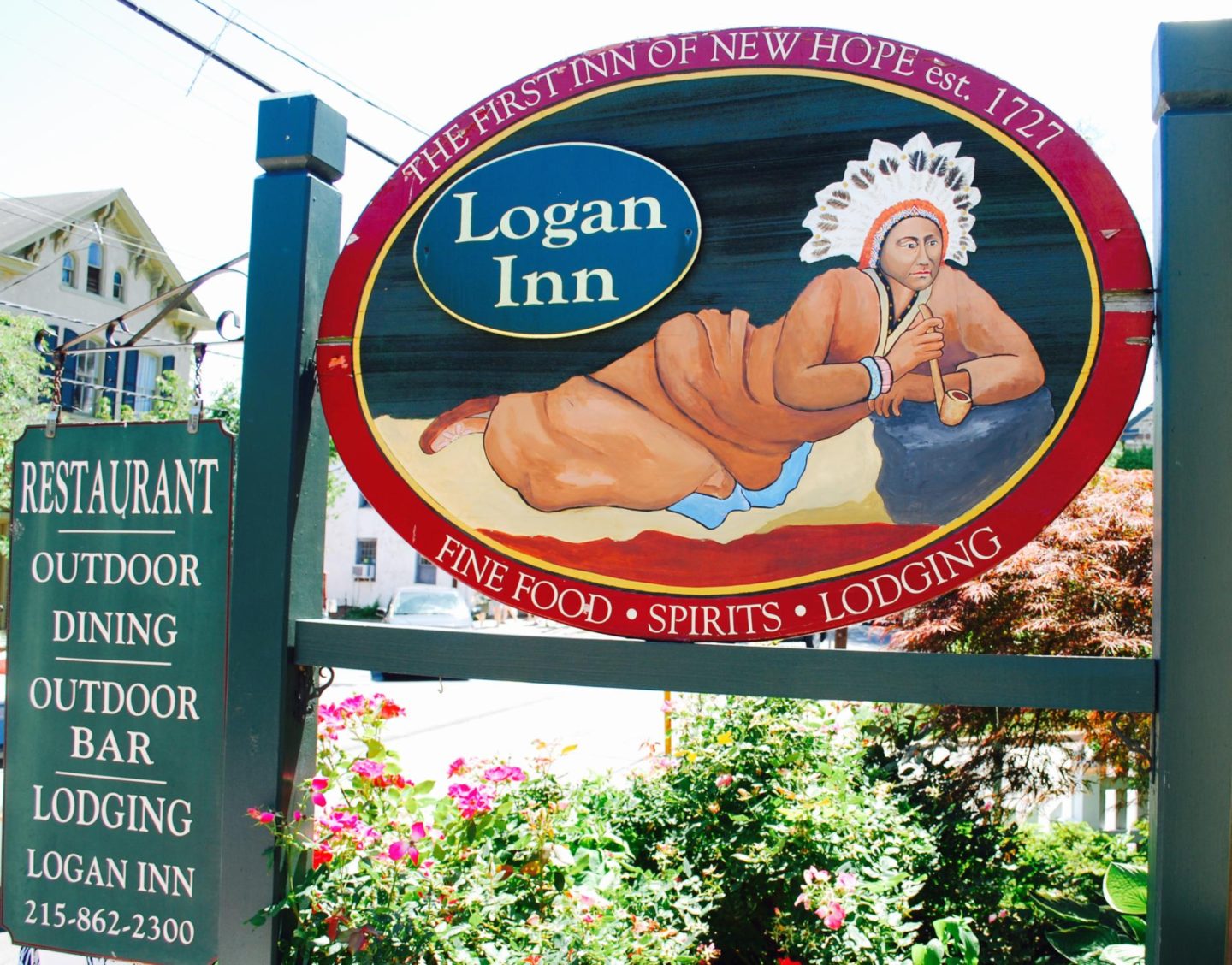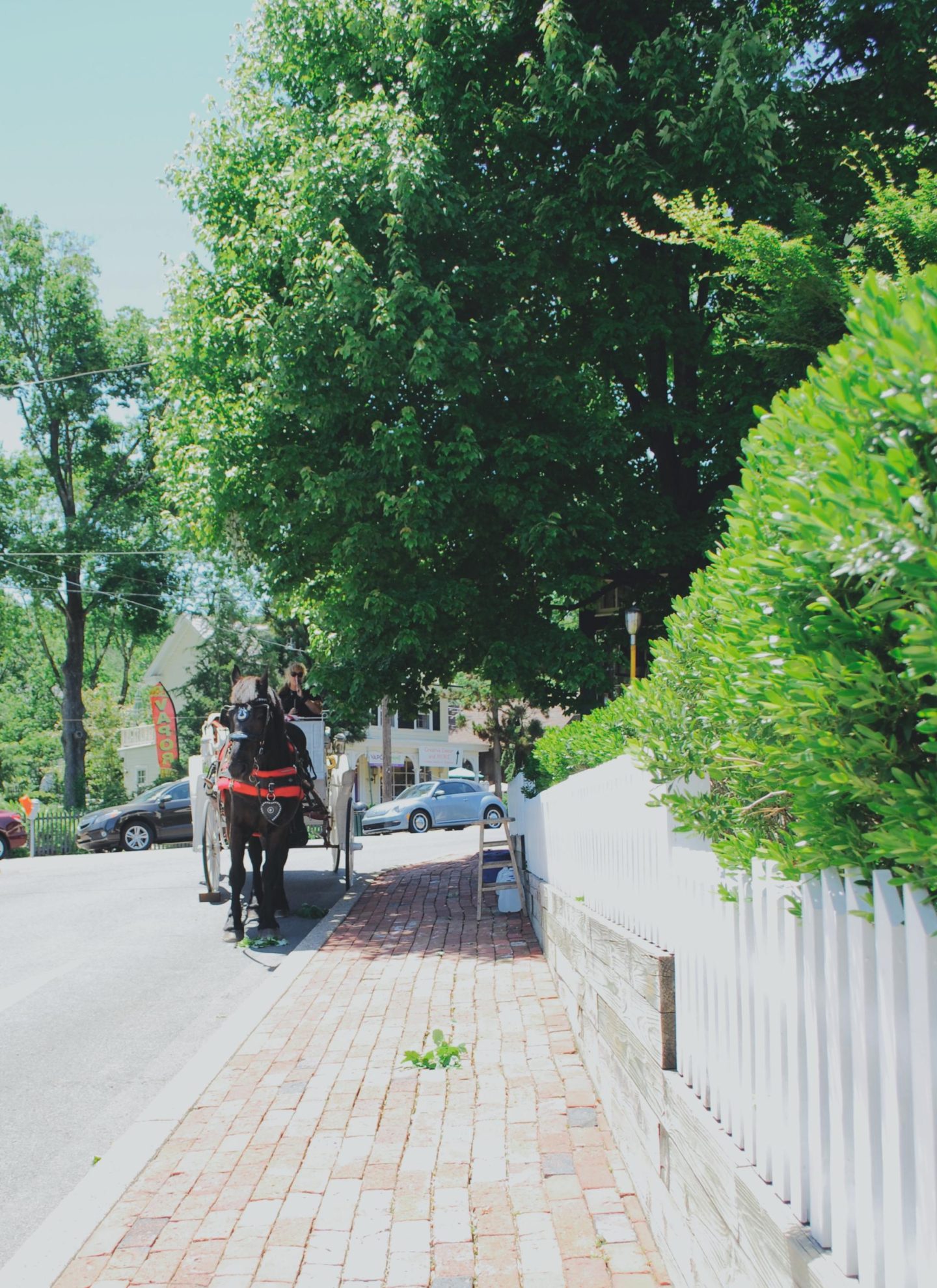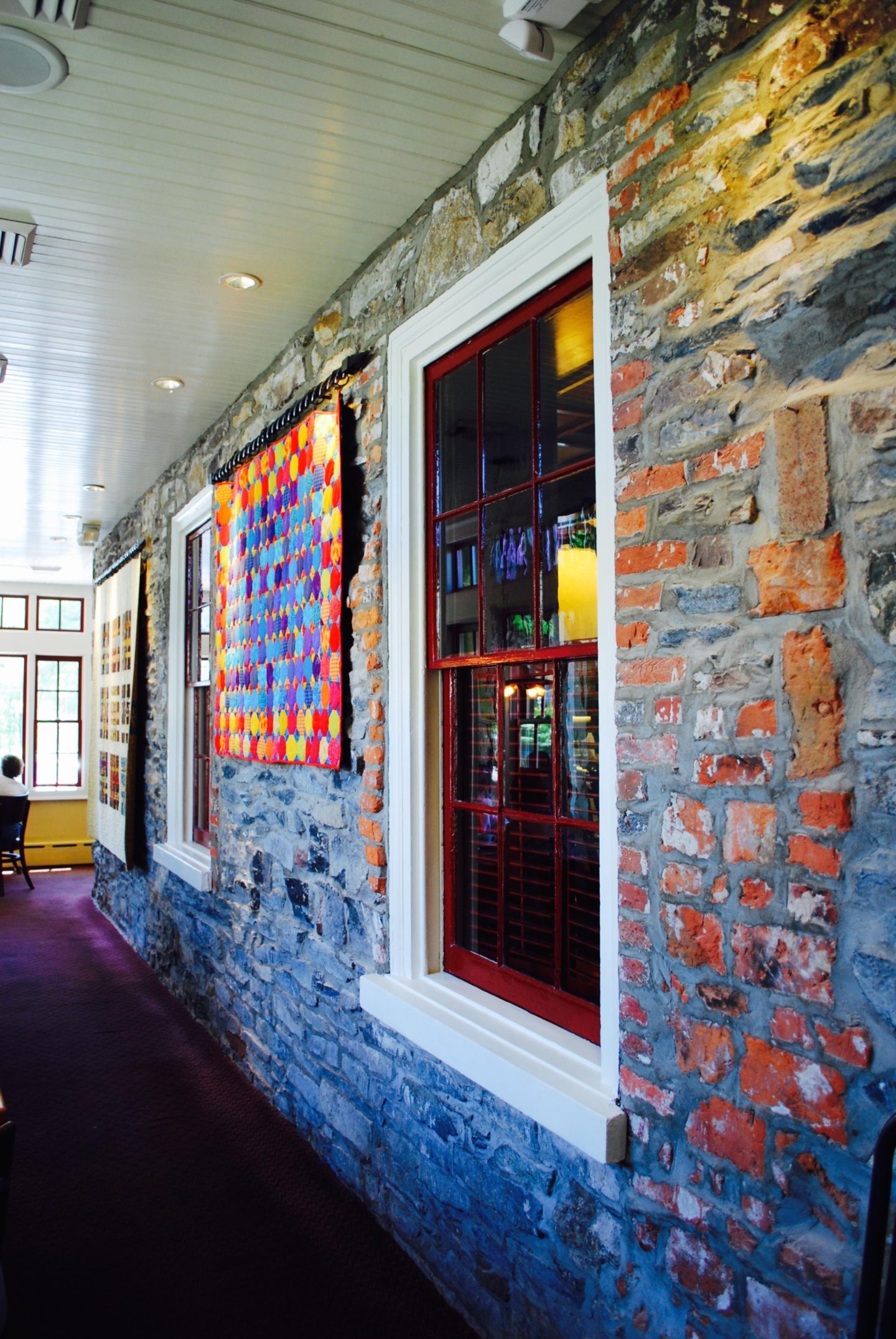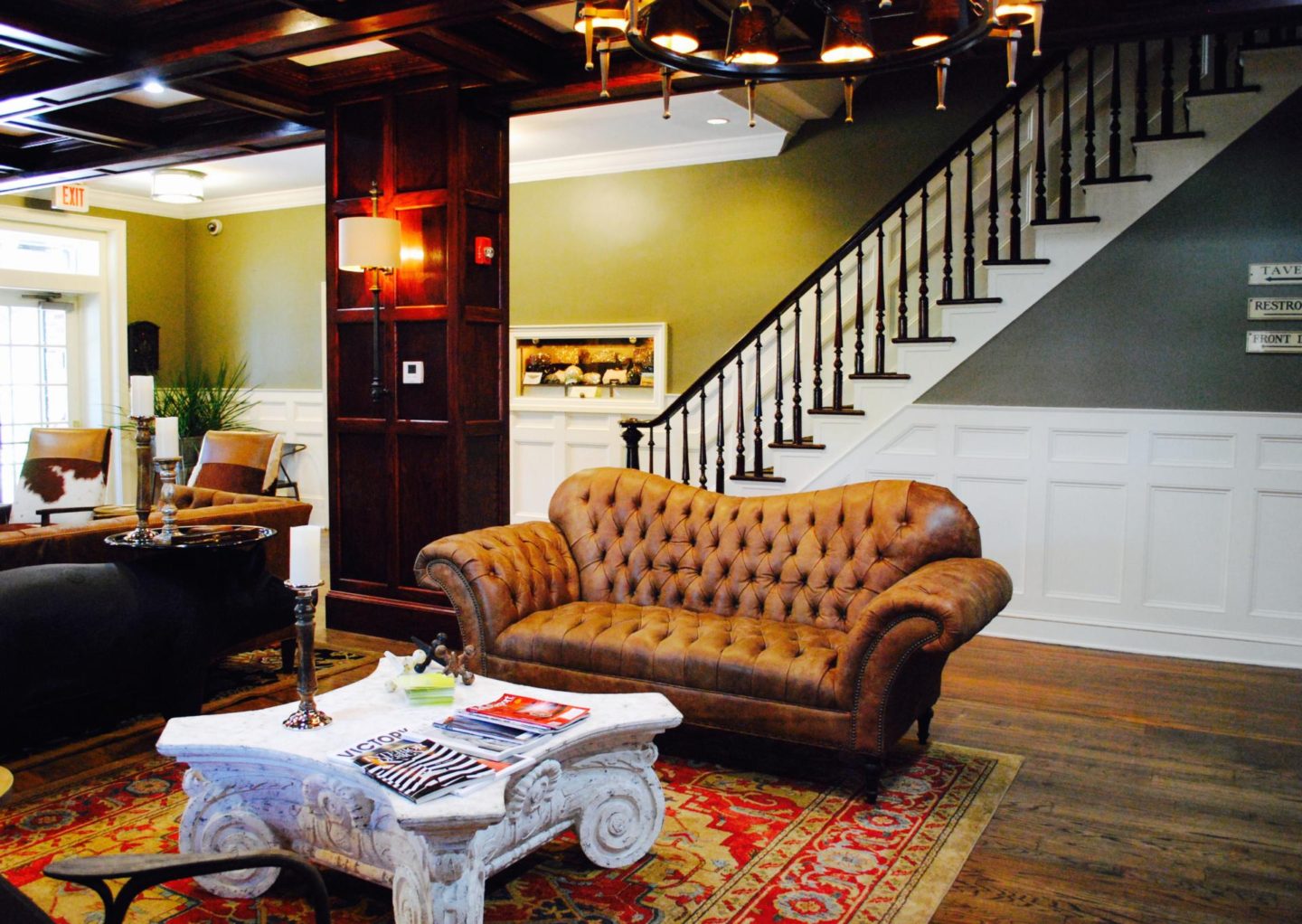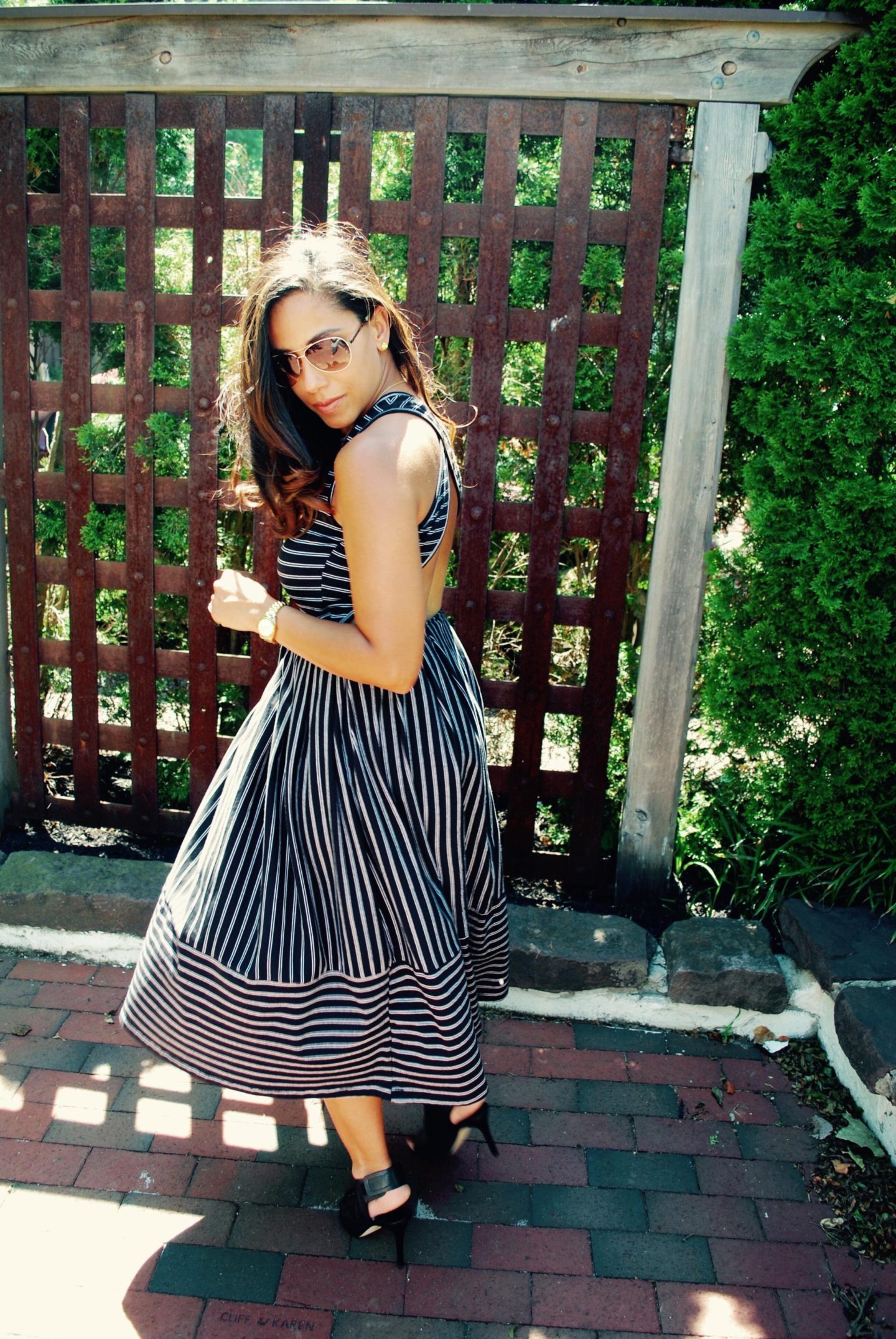 Thank you so much for reading! Have you ever been to New Hope, PA? Any other places you recommend we visit? We'd love to know! And I've shared a few other great dresses that are perfect for those warm summer days! (Note to self – always be aware of your previous tan lines before wearing this style! Ha!)
If you happen to have a Nordstrom's debit or credit card, then you'll be able to shop early for some pretty cross back dresses that are part of Nordstrom's Anniversary Sale. Let us know which is your favorite!
Shop the Feature // Long cross-back dress | Heels (similar) | Small handbag (I love this too!) | Flats (similar) | Reversible tote | Jewelry