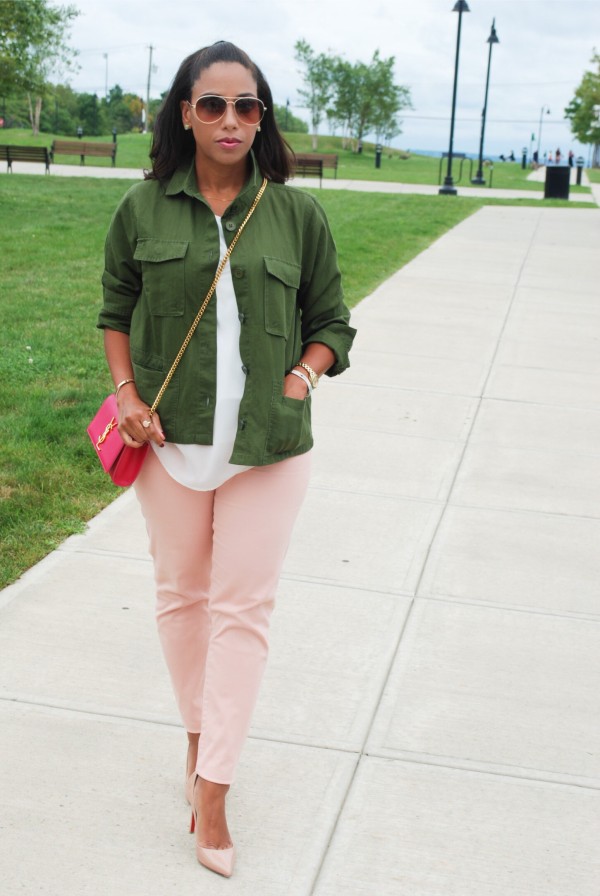 Happy Saturday! Stopping by to wish you all a wonderful Saturday and say that while I'm a bit behind on all things blog life, I am working hard to making it all happen. I spent some time shopping this early weekend getting ready to do something really special for the family! I look forward to sharing what I know will be both an exciting but also very emotional experience for me. See you on the other side of the weekend! Hope you enjoy the look!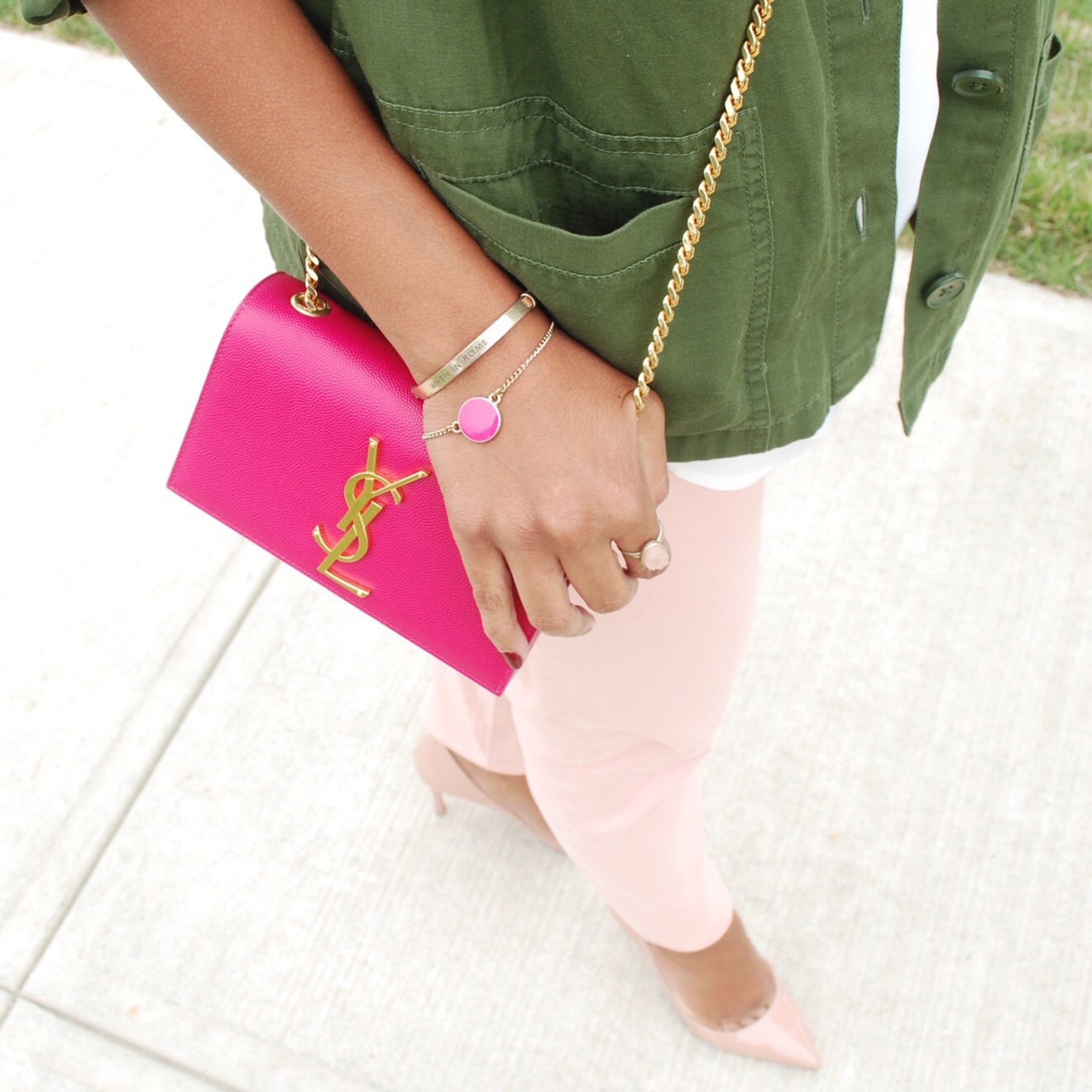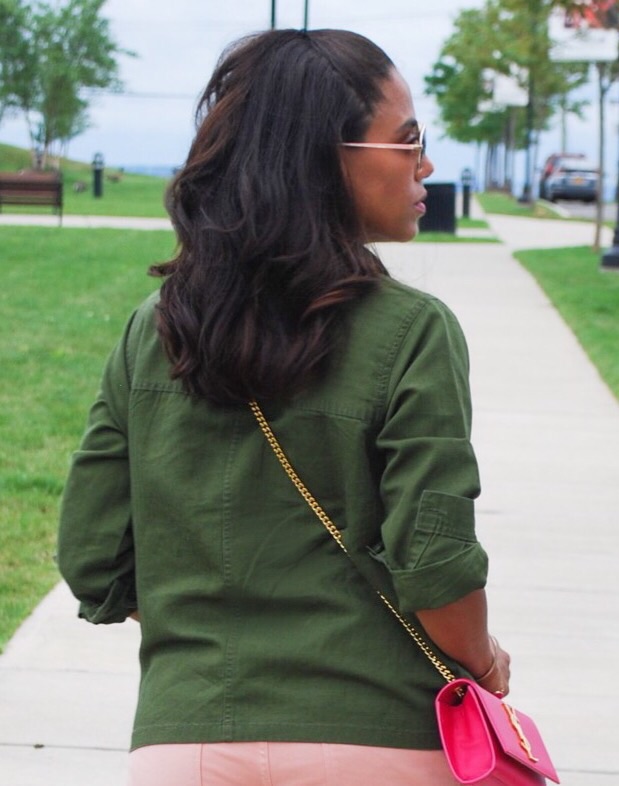 If it hasn't been obvious, two of my favorite colors together are all the shades of pink and green. I had these colors for my wedding, for my daughter's room (with gold, for a stunning trifecta of girly colors!), and in many of my outfits!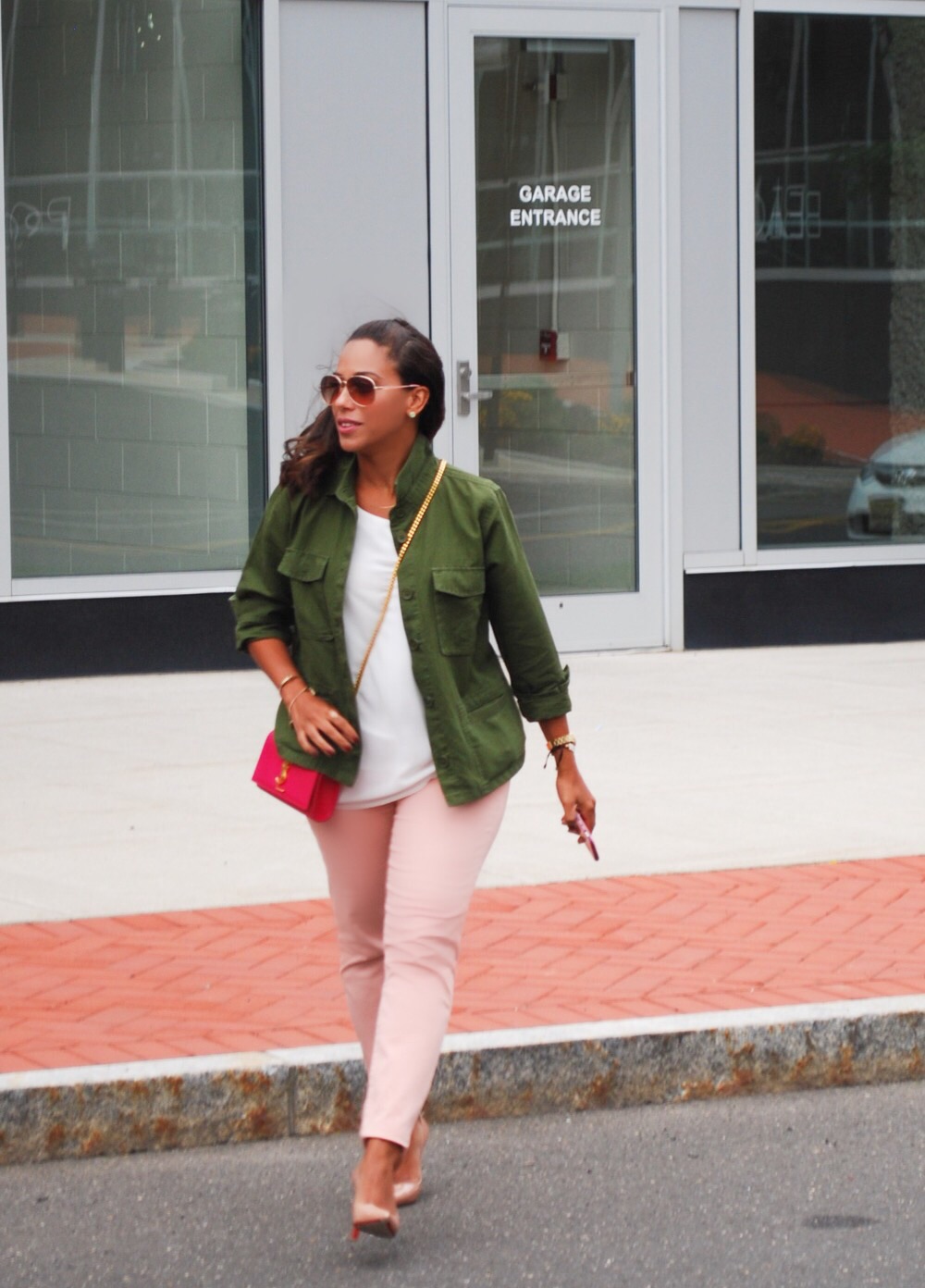 While we are officially into Fall, I am happy to keep the bright colors in my wardrobe, particularly when I want to feel pretty in pink. When I get dressed, I often think about how I would have dressed my little girl; and despite my early reaction to having nothing to do with pink when I first found out I was going to have a girl, I realized quickly that it really is a color I enjoy wearing, in all shades and in all pretty things.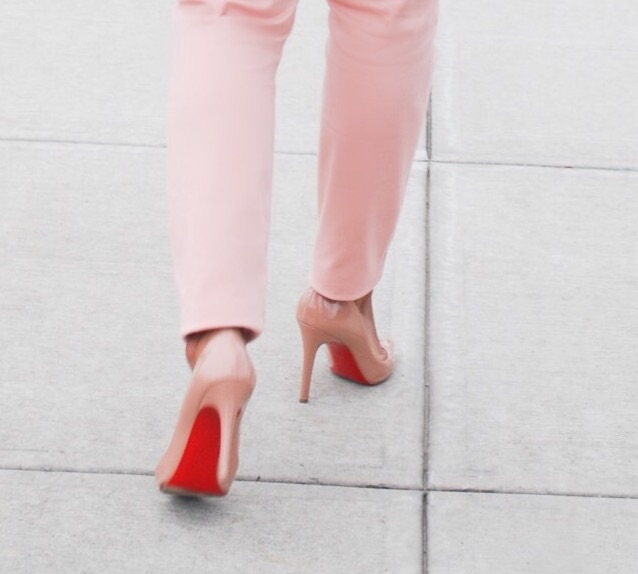 Outfit :: J.Crew Factory jacket and jeans | Forever 21 top (similar) | Saint Laurent handbag (great similar bag) | Christian Louboutin heels | Compliment bracelet
Thank you for reading!
xoxo, Jessica
Follow my blog with Bloglovin