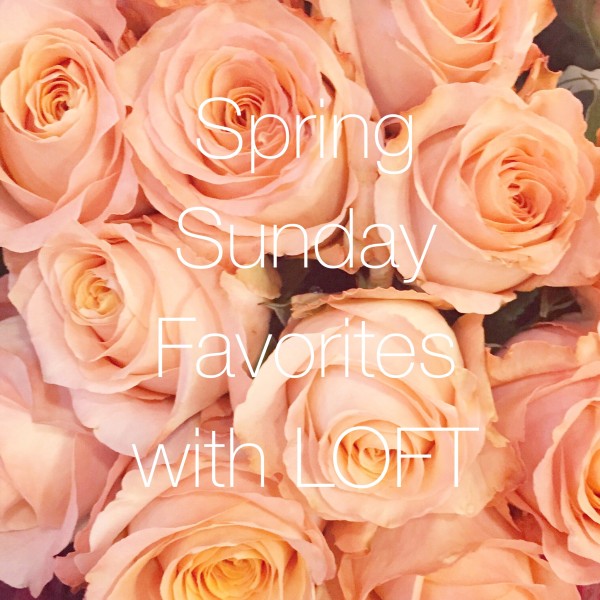 Happy Sunday! Springing an hour forward means Spring is in the air! I'm sitting in a Philadelphia hotel room at the moment because Mr. E surprised me and our little guy to a weekend getaway to celebrate us and This Season's Gold! It's been lovely, and I'll be sharing more soon! But I can't help it, so here's a sneak peak, especially since I've been wearing my favorite new blazer from LOFT (now 40% off!) on repeat!
Sunday Favorites are back, and I couldn't wait to share the news about my upcoming and very first style event with LOFT! As a teacher it's nice to be rewarded in small ways, and as someone who loves style and fashion, shopping at LOFT has always been a great place to find great classic pieces while getting an extra 15% on new styles. What's better than that? Getting to treat and style some of your  supportive and local readers to a Private Style Event at LOFT.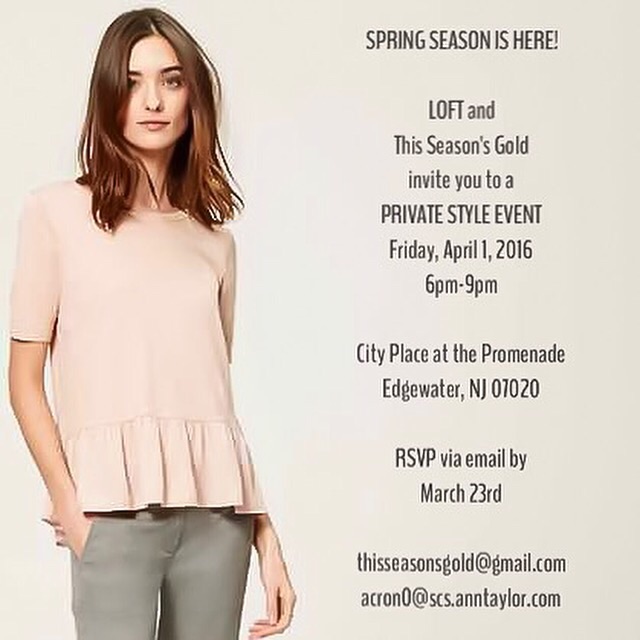 This event is so special because it's my first, and LOFT and This Season's Gold are going all out to celebrate our first year, the Spring season and all things fresh and colorful at LOFT! So if you are in the local area of the LOFT in Edgewater, NJ, don't miss out on what is sure to be a fun and great event with music, drinks, quick bites and giveaways for those who join us! Be sure to RSVP in our contact form above or to thisseasonsgold@gmail.com by March 23rd!
So while it's not April 1st just yet, I'm sharing some of my favorites today from LOFT's spring styles, and they are all 40% off! So hop on over, and start filling up your shopping cart (I sure have)!
Drawstring Anorak
Petite Scoop Neck Maxi Dress
Petite Ruffle Hem Sweater
Pinstripe Skinny Ankle Pants
Button Down Denim Skirt
Sailor Pencil Skirt
Fringe Trim Cardigan
Sailor Stripe Sweater
Tall Textured Collarless Blazer
Thank you for reading! I hope to meet some of you soon!