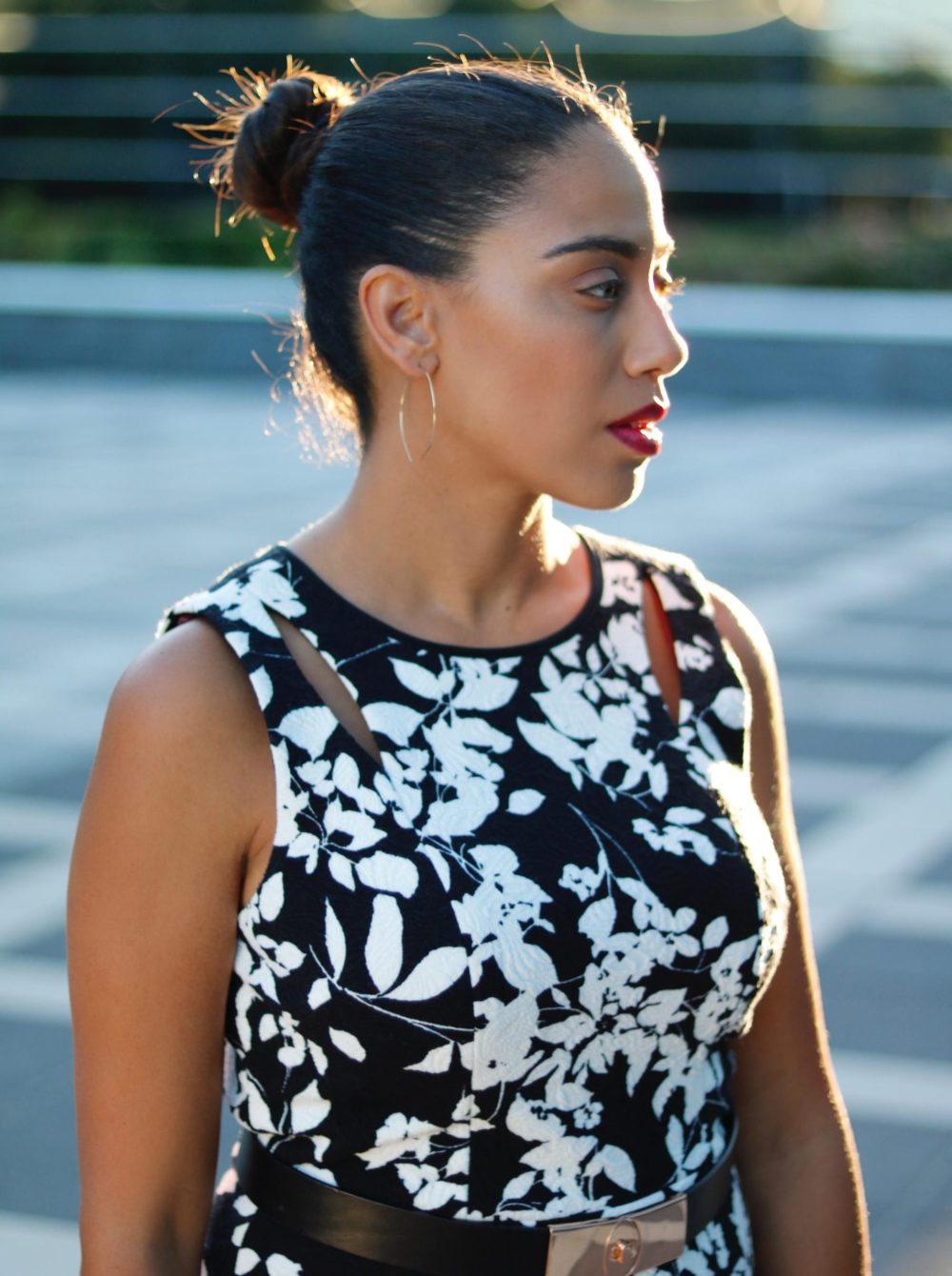 Between August and September, so much has happened around the world. Family and friends have been at the forefront of my mind in the past two months and even still today, so I needed to take a break and ensure that was happening first. If you are able to donate in any capacity to help the American people of Puerto Rico, please visit here for more information that directly goes to the aid desperately needed there.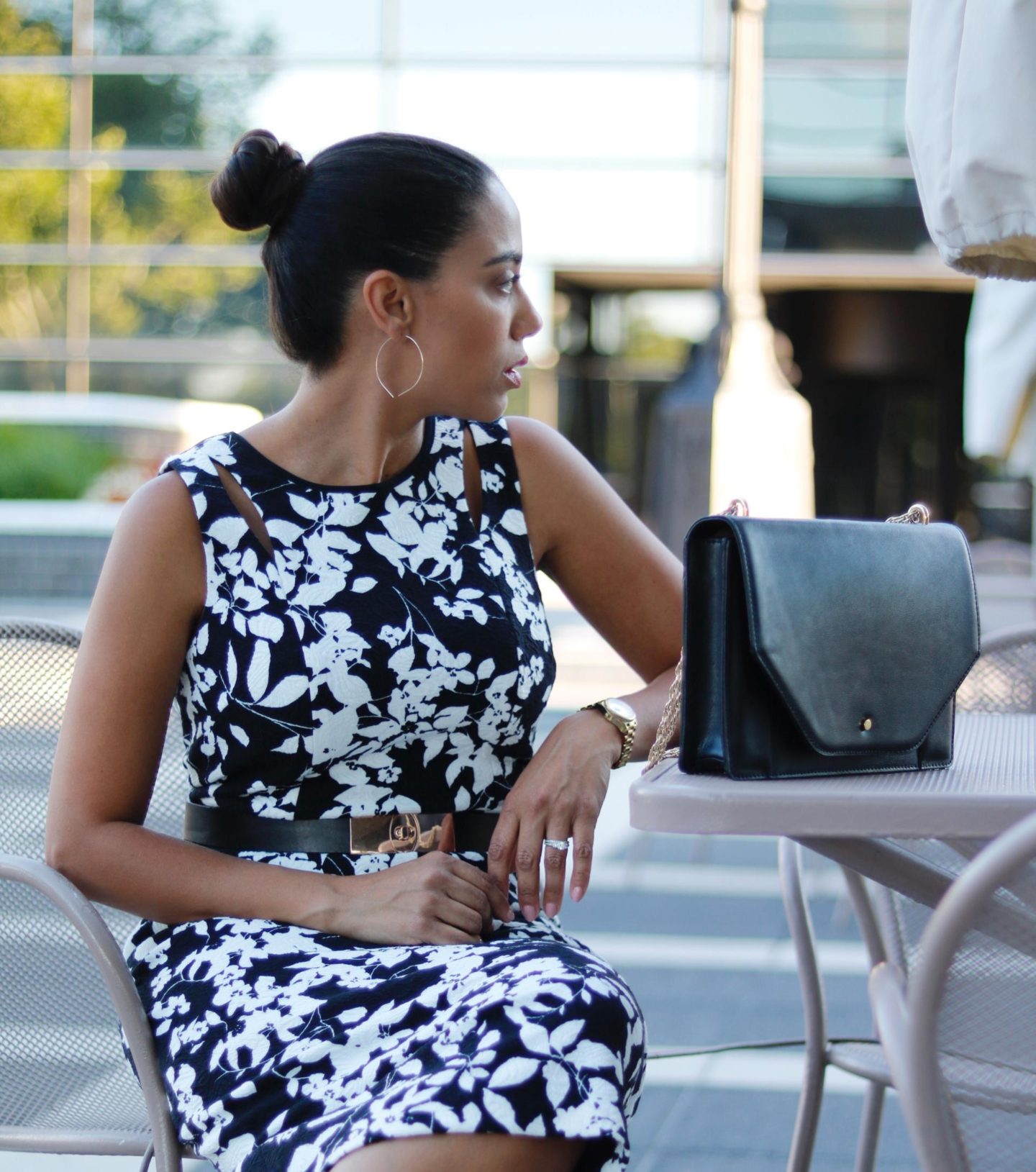 Now that we are into Fall, I want to share this pretty Maggy London black and white midi dress (on sale for under $60!) . You've definitely seen me share many Maggy London pieces this past year. Some of your favorites have been this black and white wrap dress, this colorful lace dress, and this beautiful sheer top! I feel in love with the brand because it represents all that I admire in a clothing brand from feminine dresses and tops (and now pants!) to pretty prints.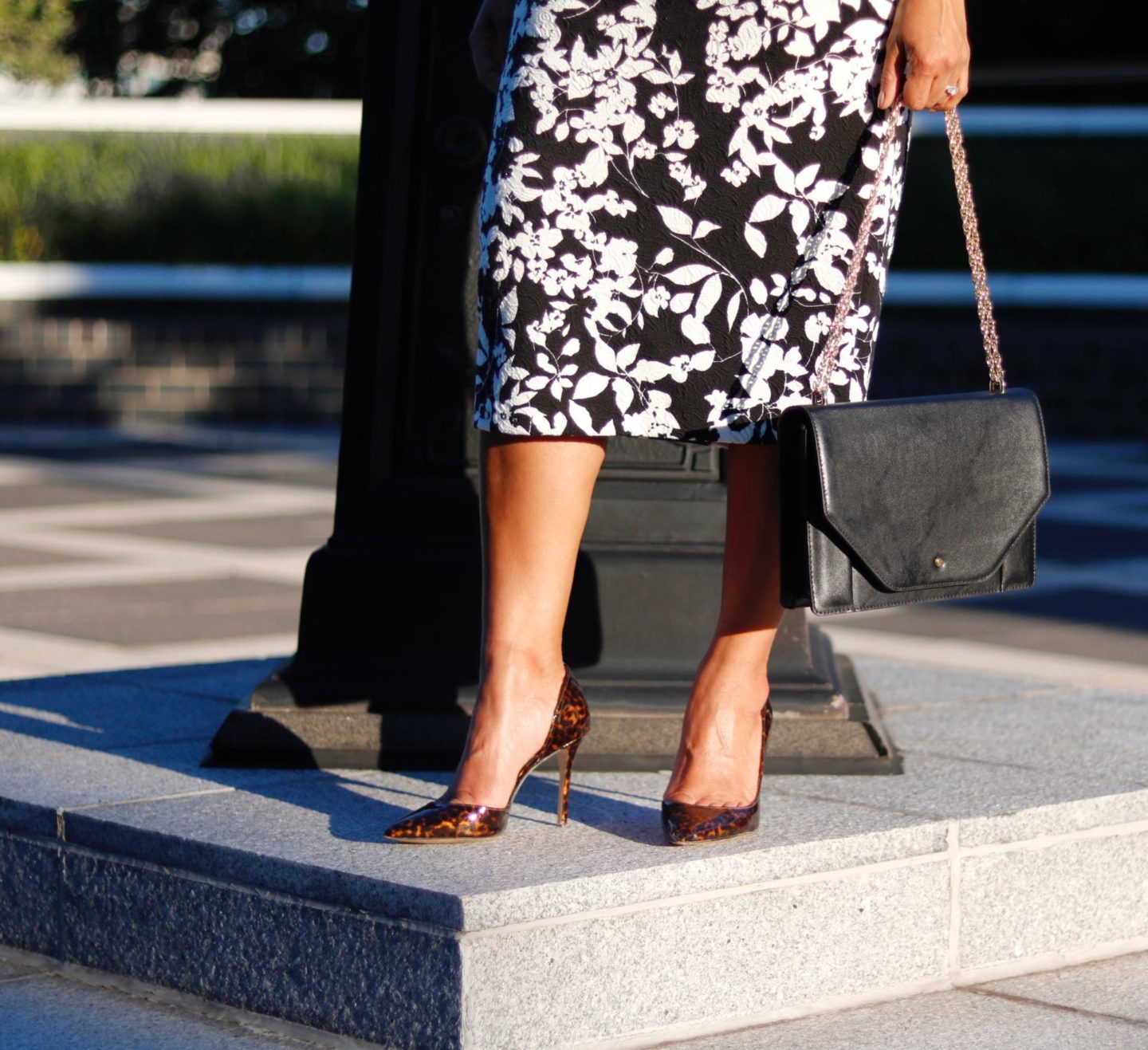 Mixing prints is something I'm enjoying lately, and a good tip is that any leopard or tortoise heel (as shown here) is the perfect way to add to any black and white look, even stripes!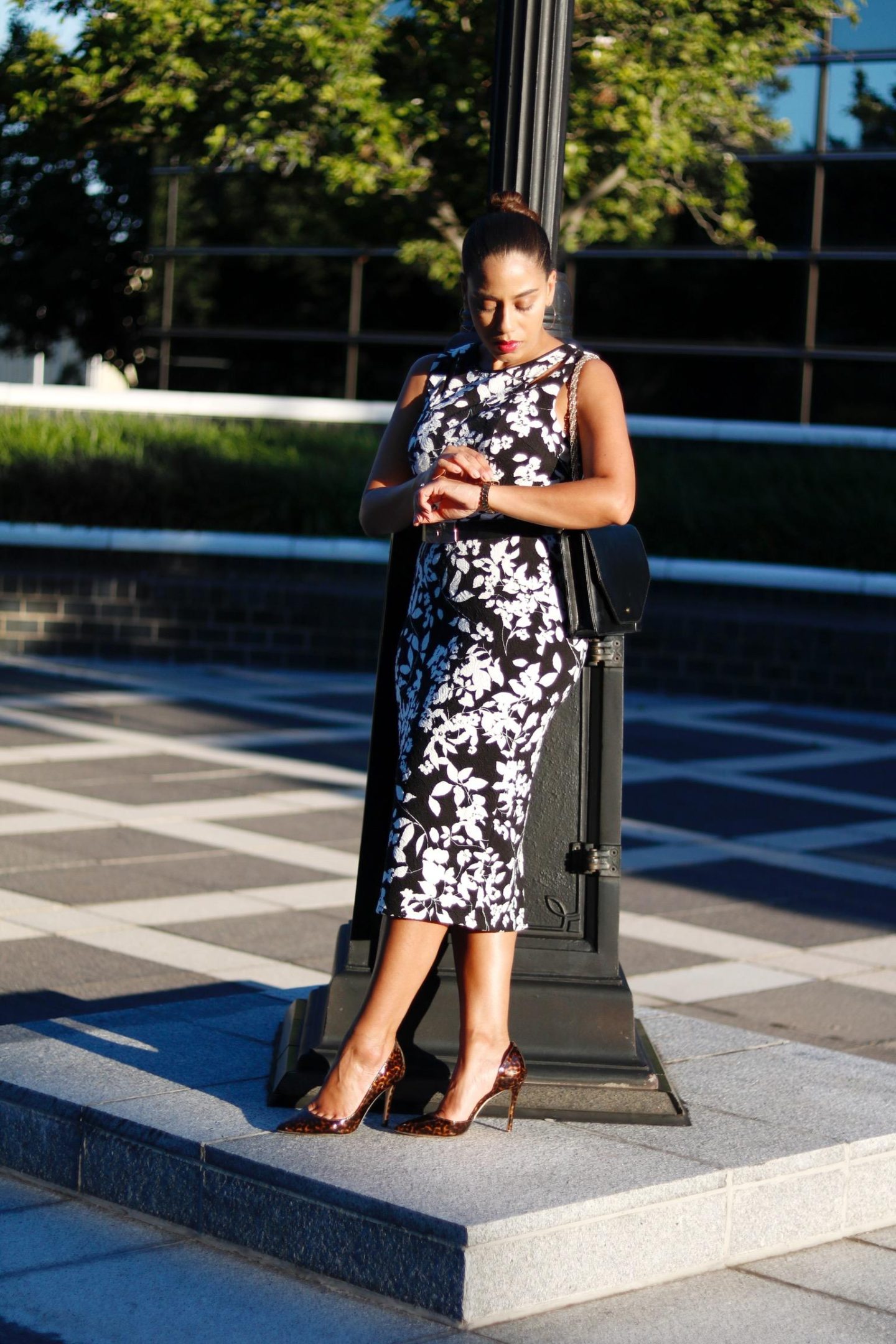 And since the Fall is taking it's sweet time to show up keeping us in warmer temps the last few days, this dress is the perfect transitional piece with a classic black and white twist on florals. One of the best attributes to a Maggy London dress is how fitted it can be on the waist, making for the perfect detailed belt to add to the look.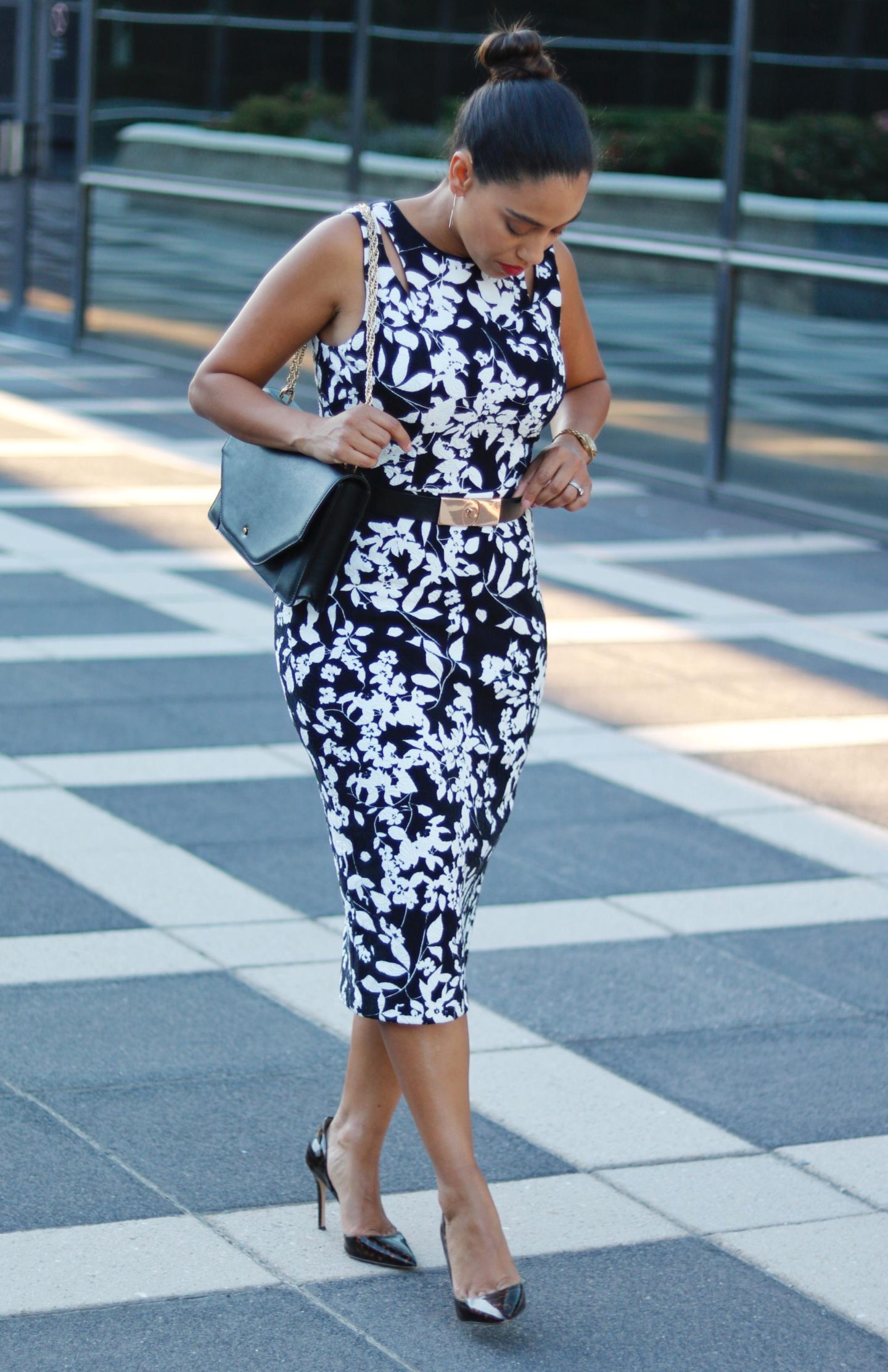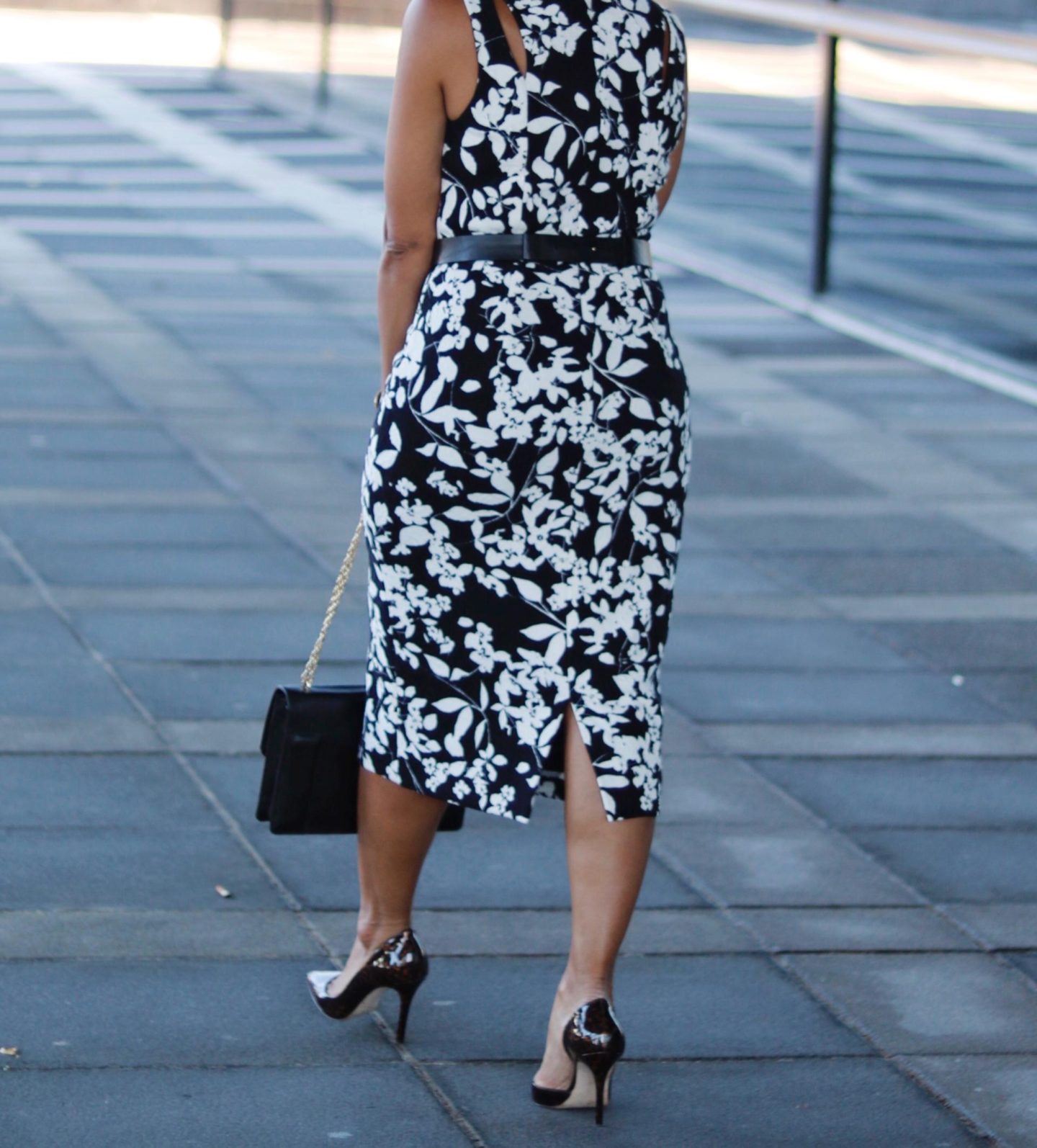 Adding some texture and cutouts for an edgy style while still looking classic to work is a great way to try something new in your wardrobe. So go for it!
Thank you so much for reading and supporting this space! You can expect a weekly post and more to come for the holiday season (dare I say that too soon!)
Outfit// Maggy London (now on sale for $59!) | Loft Earrings (on sale!) | Banana Republic bag | Ann Taylor shoes  (similar)
Thank you to Maggy London for partnering on this post!