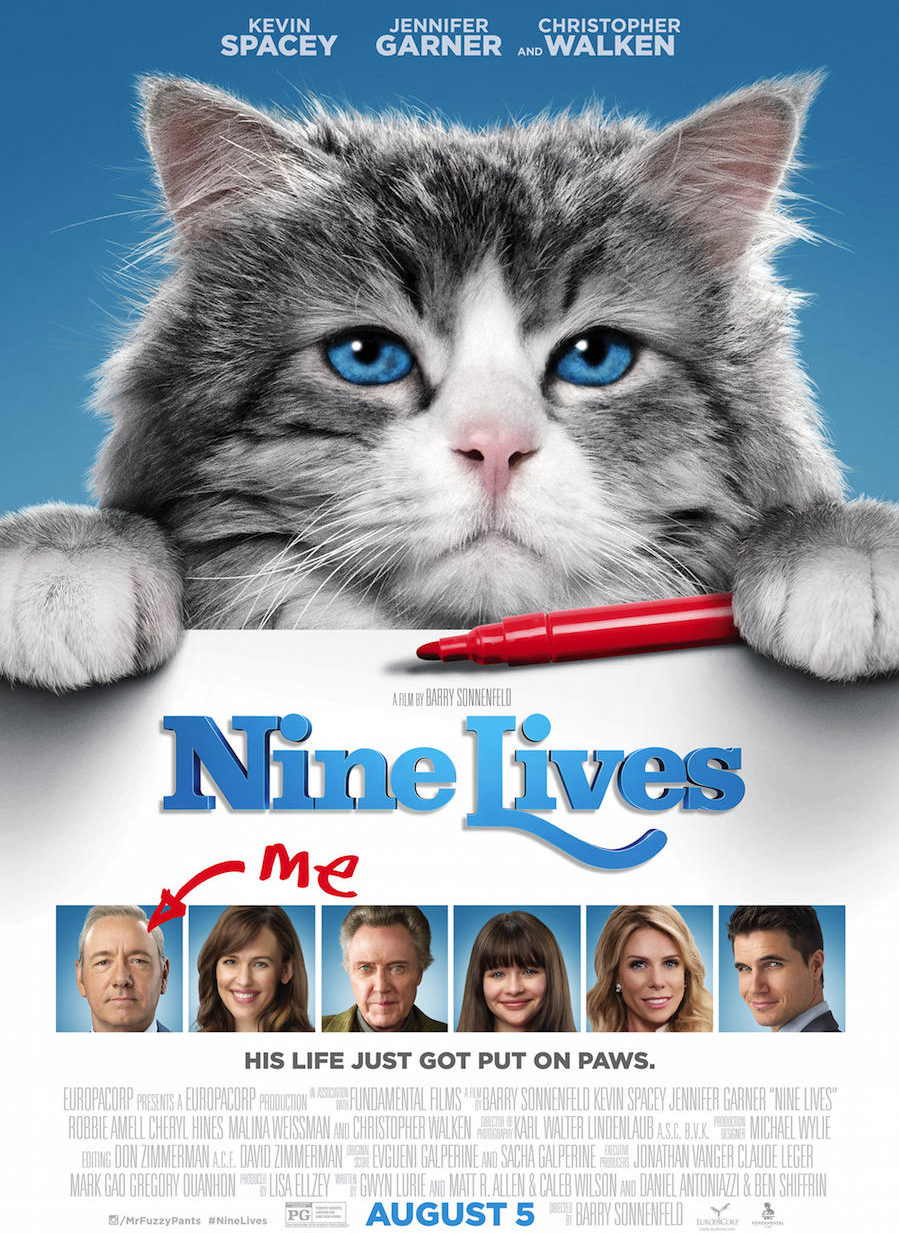 School for me has already begun with professional development and planning for the upcoming year, and all I can think about is how much more time I need to dedicate to getting my work done along with the myriad of other "to-do's" to make it through any given week. It can be so easy to just send my son along to play on the iPad or to watch TV so I can get things done, but I genuinely try my best not to. (Not saying that I never have either.) But after recently being invited to see a screening of the Nine Lives, the premise of the movie only reaffirmed to me that we need to get unplugged in our lives and intentionally connect to our families more often than we probably do.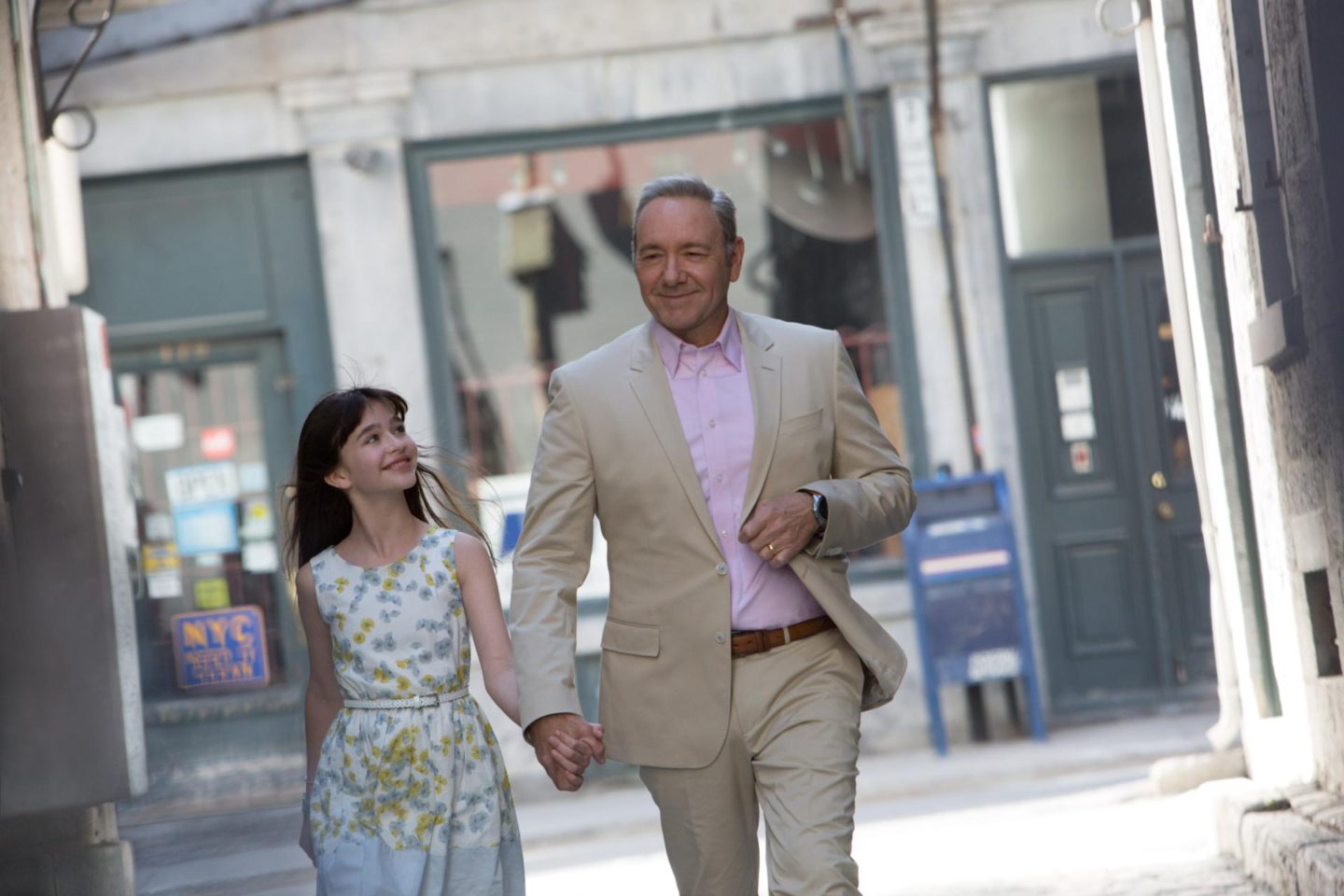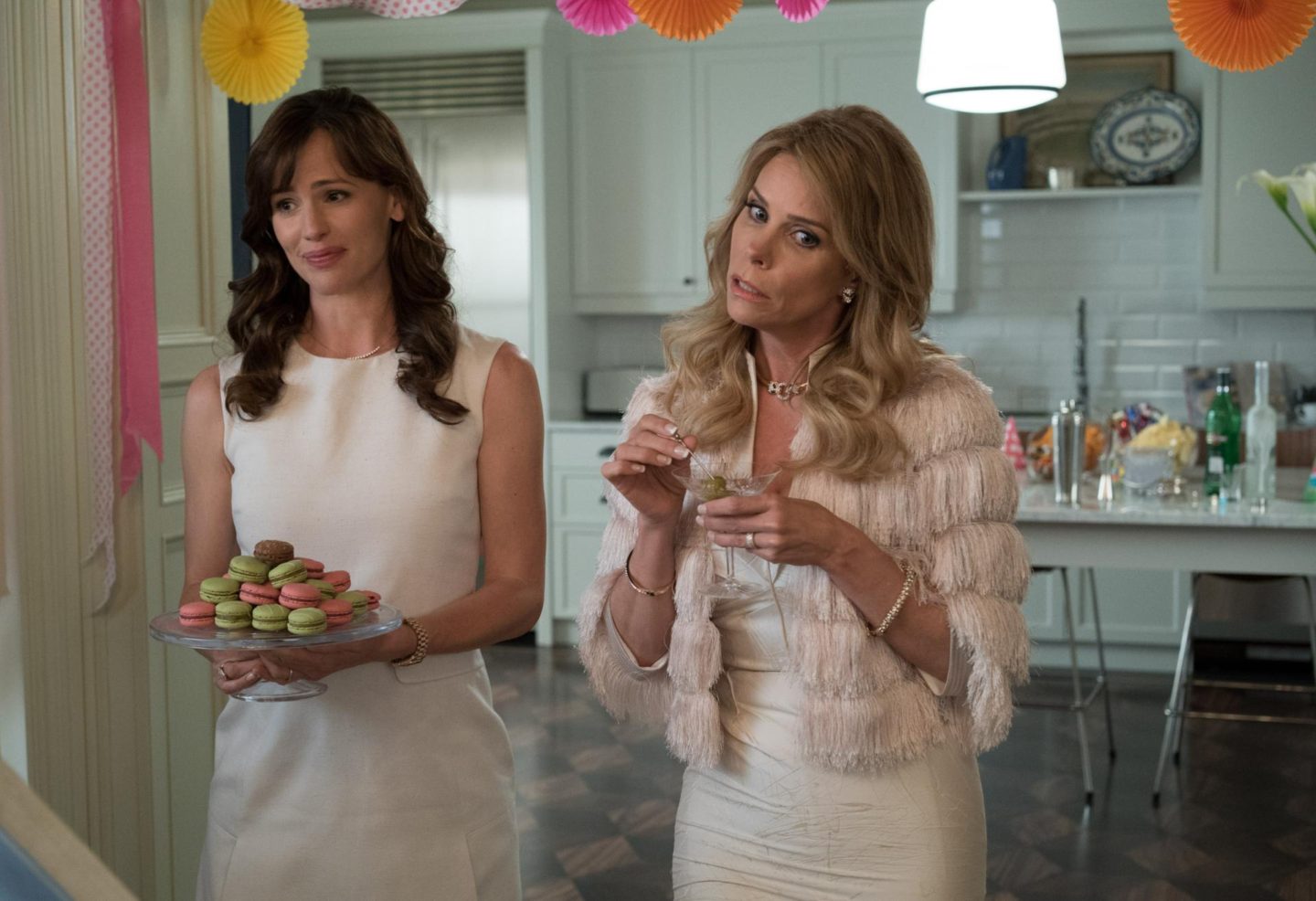 Nine Lives, directed by Barry Sonnenfeld and starring Kevin Spacey as the father Tom Firebrand, Jennifer Garner as his wife Lara and Cheryl Hines as his ex-wife, gives us a look into the life of a man so focused on his own success of building the tallest skyscraper he overlooks how his daughter Rebecca (Malina Weissman) and wife are missing connecting with him at home. After the screening, a group of us bloggers were able to talk with Cheryl Hines about the movie and her thoughts on its message to parents and children.
Take a look at the trailer…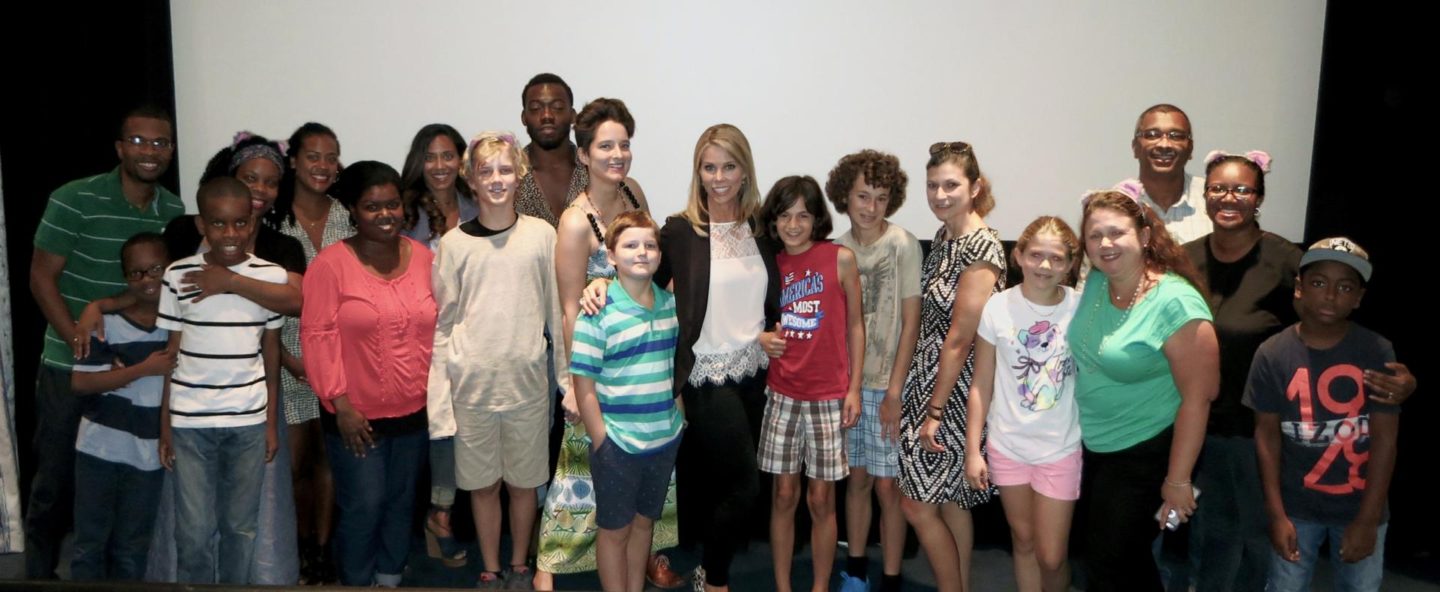 Something that interested me was how she perceived the message of this movie would translate to the children who see it. So I decided to ask Cheryl, "From a kids perspective, what do you think is the message that they walk away from after watching the film?"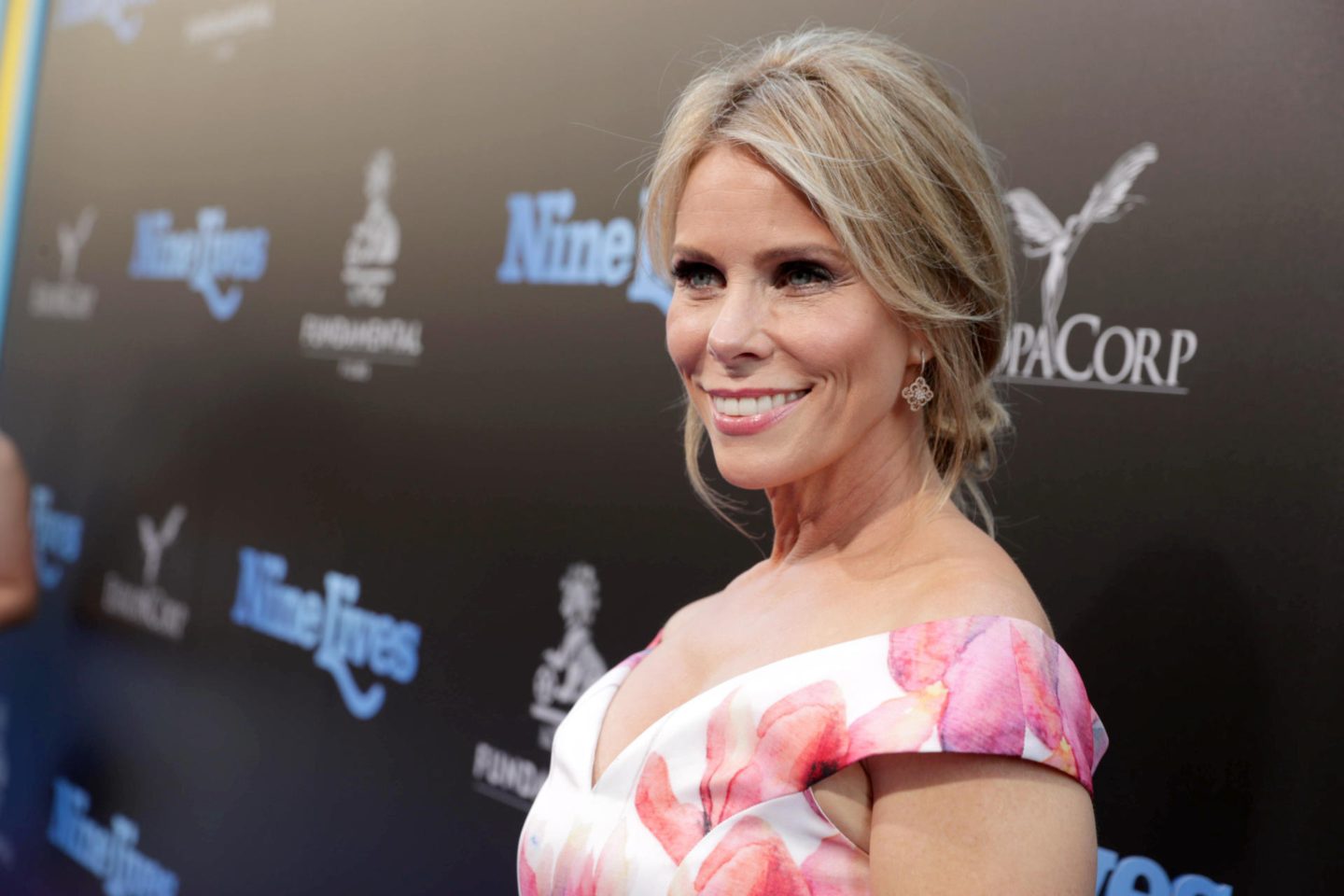 I was in complete agreement with what she had to say. She shared, "I hope that kids walk away with the idea that if your parents aren't paying enough attention to you, tell them it's time to unplug.  But, what I do with my kids and my nieces and nephews when we go out to eat, we all stack our cell phones in the middle of the table.  And you're not allowed to touch your cell phone during dinner….But, I think it's important for people, families, friends, to just stop, you know, listen to each other, and hang out with each other, and enjoy each other while you can. Because kids are only kids once."
As a mother, it made me stop to think how often I let the cellphones or iPad or the laptops interfere with family time – time where we can really be connecting with each other rather than disconnected from each other. In recent months, I have made progress with my son trying to find ways to reign in the amount of electronic use not only for him , but for my husband and I as well. So here are my 5 tips for getting the kids (and yourself!) unplugged!
Set one day (or two!) aside every week to have activities away from the electronics. "Turn it off Tuesday" or "Wired-less Wednesday".
Declare a set amount of time when you and your kids will be allowed to be plugged in. I do most of my work after my son goes to be to avoid the amount of time he sees me on my phone or laptop, and I use a timer to let him know when he must shut it off.
Play "smart" games at the dinner table that carry over to dessert and then another room without turning on the TV. We often talk about our day by asking a series of questions like "What was your high and low for the day", or challenge each other about a topic that we love to talk about like dinosaurs, science or the most recent book we are reading.
Assign a set of books to get through the week before being allowed to get plugged back in.
If getting unplugged is a challenge, find a way to watch something together and ask questions along the way. "Why do you think that character did that?" What do you believe is the reason they made this show for us to watch?" or just about anything to create the family conversation beyond the TV.
Trust me when I say that not only will you enjoy the antics of the father turned cat in the movie, and even Christopher Walkin as the cat shop owner (he's hilarious!), but also appreciate the clear message that parents need to take a moment to get unplugged just as much as our children do. 
Thank you for reading! Nine Lives is out in theatres now! Let me know if you go see it and what you think in the comments below!
Thank you to EuropaCorp and Cheryl Hines!