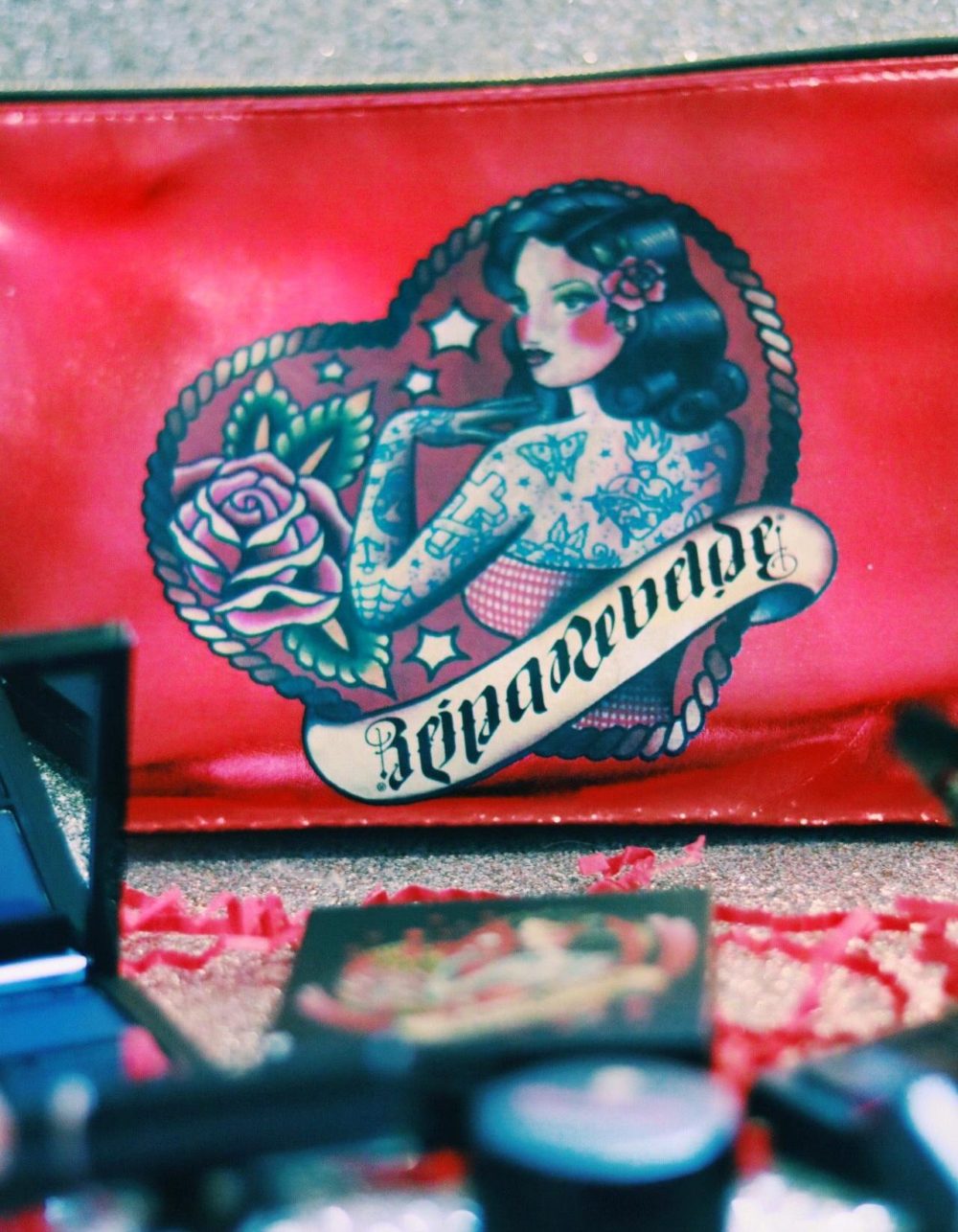 It's the most wonderful time of the year! The snow is falling outside my window and I couldn't be happier my holiday vacation has begun to spend time with my family and friends. I am so happy to announce that in the next few days leading up to Christmas I will be giving away some great prizes to thank you for all of your support this year and helping This Season's Gold grow! Are you still shopping for those 'hard to get' people on your list? Don't miss out on our first ever Holiday Gift Guide  (click here!) with over 10 lists just to help you decide! 
On this first day of our Most Wonderful Time Giveaway, we are giving away a Reina Rebelde makeup collection package valued at over $100! Not only does the packaging look beautiful and the color palettes simply stunning, the concept behind the brand really speaks to what I love about being a Latina and supporting other women. Reina Rebelde is both queen and rebel. She has the ability to embrace the duality of her being in that way and knows that speaking English and Spanish, being Latina and American, being humble but also fierce, can all be embodied in one spirit. I love that about the Reina Rebelde brand and I believe you will too!
By entering in the Rafflecopter below, you will win a Reina Rebelde Makeup Collection valued at $108 that includes all of the following products in the gallery below!
How to Enter and Rules
1) You'll enter via the Rafflecopter image box below. Found it? Good! You'll have to login using your email address or Facebook account.
2) This giveaway will run for 24 hours from December 17th at 9:30am and end by December 18th at 9:30am.
3) The winner will be contacted by email within 48 hours about their win and their name will appear in the Rafflecopter below! 
4) If for any reason the winner cannot be contacted or does not respond within 5 days, an alternate prize winner will be chosen at random.
5) The giveaway is open to US entrants only. No purchase of any kind is necessary to enter or win. Must be 18 years or older to enter.
6) This Season's Gold is hosting this giveaway and Reina Rebelde is delivering the package to our winner.
6) Prize will be mailed to winner upon receipt of delivery name and address.
Thank you so much for entering! Good luck! Be sure to keep checking back for more giveaways until Christmas! Happy Holidays to you and your loved ones!