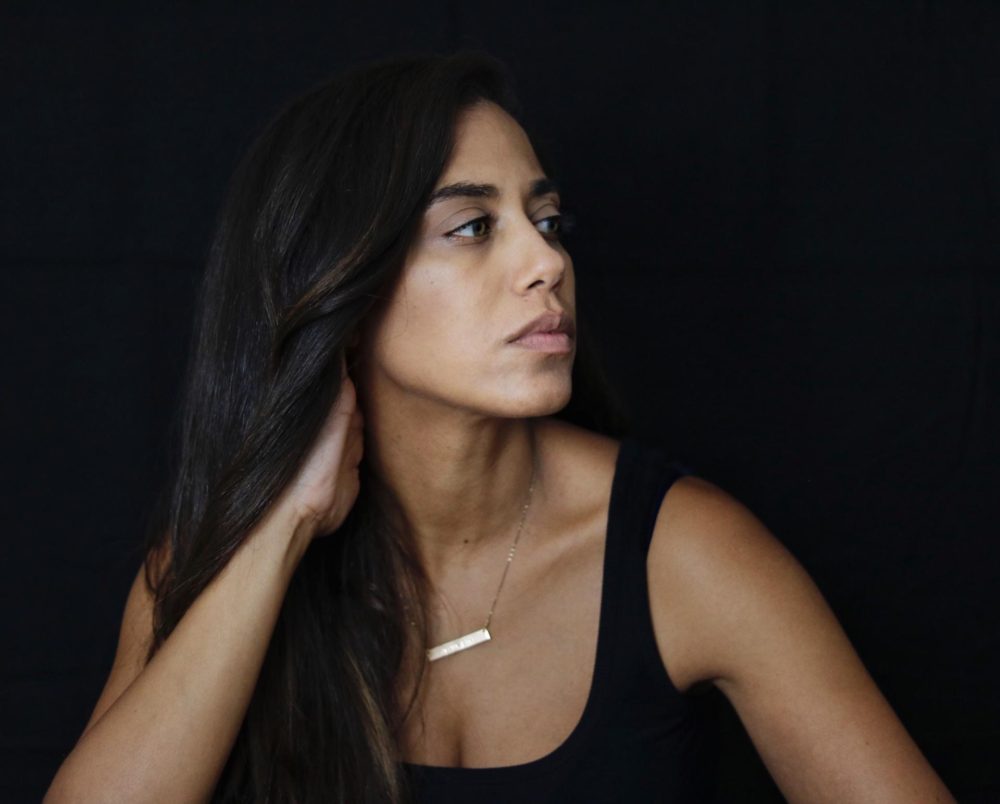 Changing seasons means taking care of your skin after a summer spent in the sun. It never dawned on me to change my skin routine from season to season. But after doing some research, I realized that those changing leaves served as good reminder to change my skin routine and treat my skin for fall differently than I do for summer.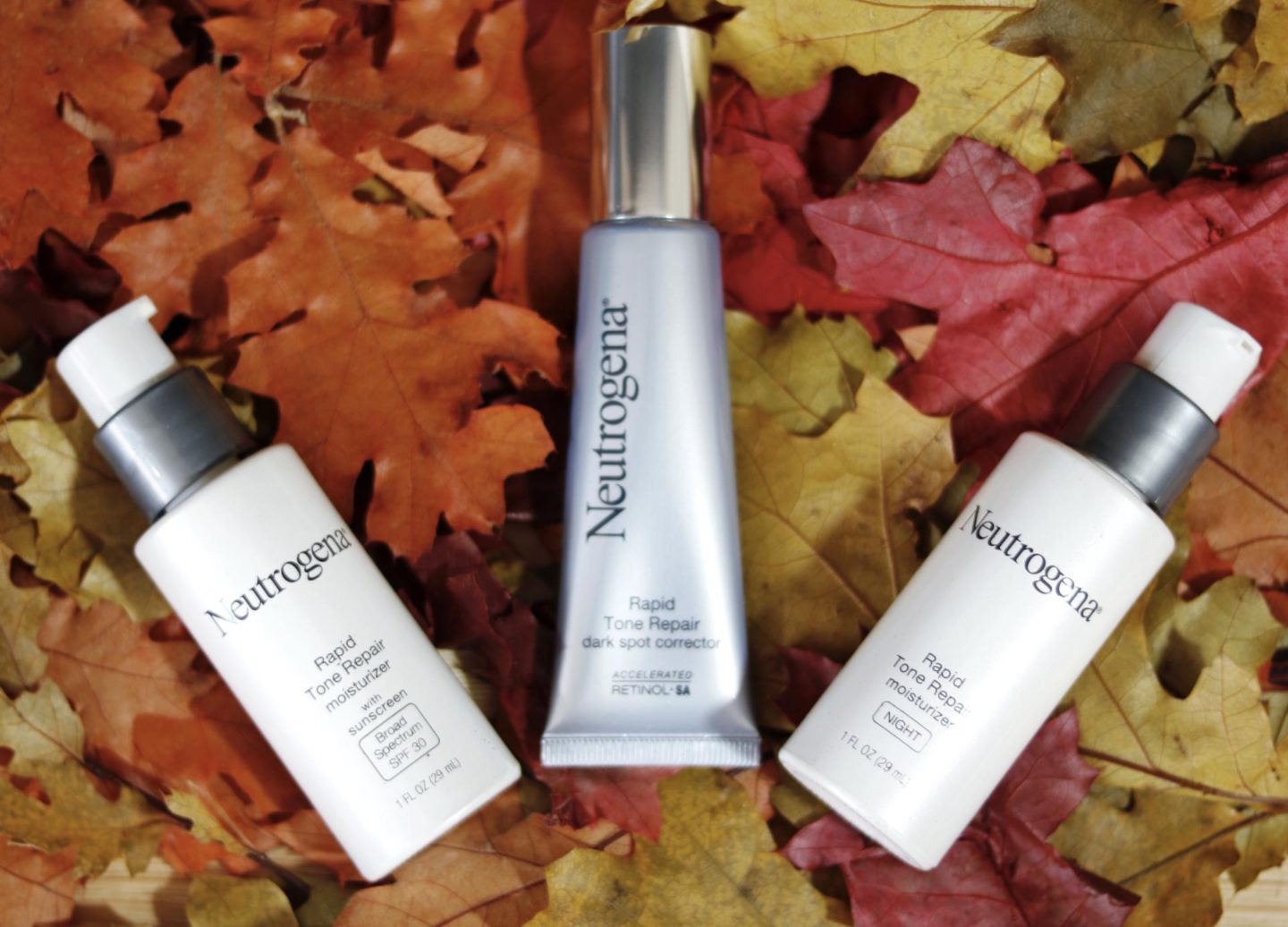 With every passing year, I started to notice that I get some dark spots from exposure to the sun and uneven effects of the sun on my skin. Enter Neutrogena. As a brand that I have used before and go to when finding new ways to treat my skin as a collective regimen, Neutrogena's new Rapid Tone Repair Line can target those dark spots and even out my skin. With a rapid release type of retinol (good for age spots), vitamin c (diffuses brown spots), and a boost of hyaluronic acid (keeps my skin moisturized) the daily moisturizer, the night moisturizer and the dark spot corrector are what I needed to transition my skin from summer to fall.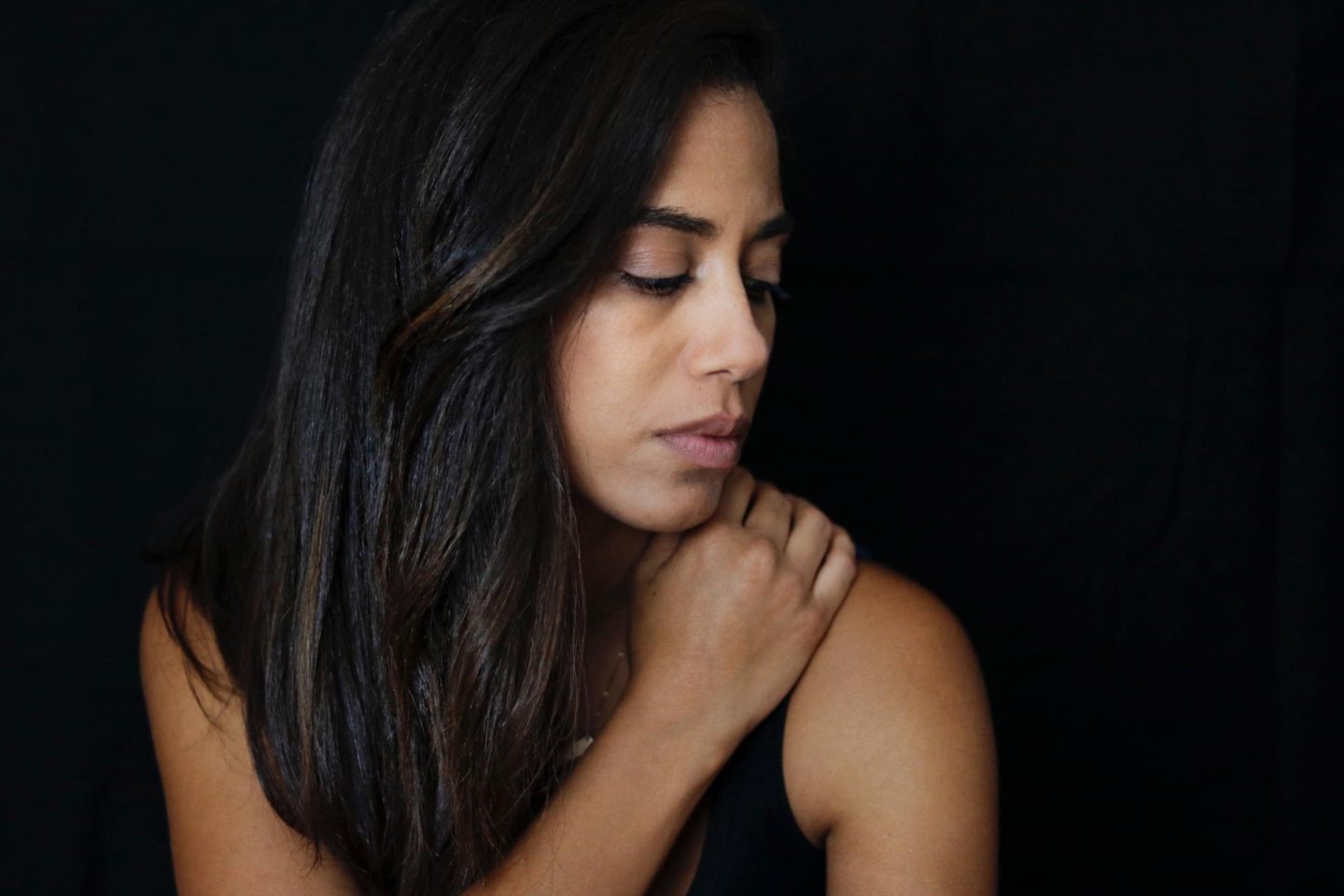 Starting the day with a moisturizer that includes an SPF 30 or more is a great way to protect your skin while keeping it moisturized as the cool air of fall sets in and starts to deplete moisture from your skin, ever so slowly into winter. We often make the mistake of thinning out our moisturizer when we put it on, so don't be afraid of layering a good amount on your face. Neutrogena's day moisturizer is lightweight, smells good, and provides a great hydrated base for my foundation.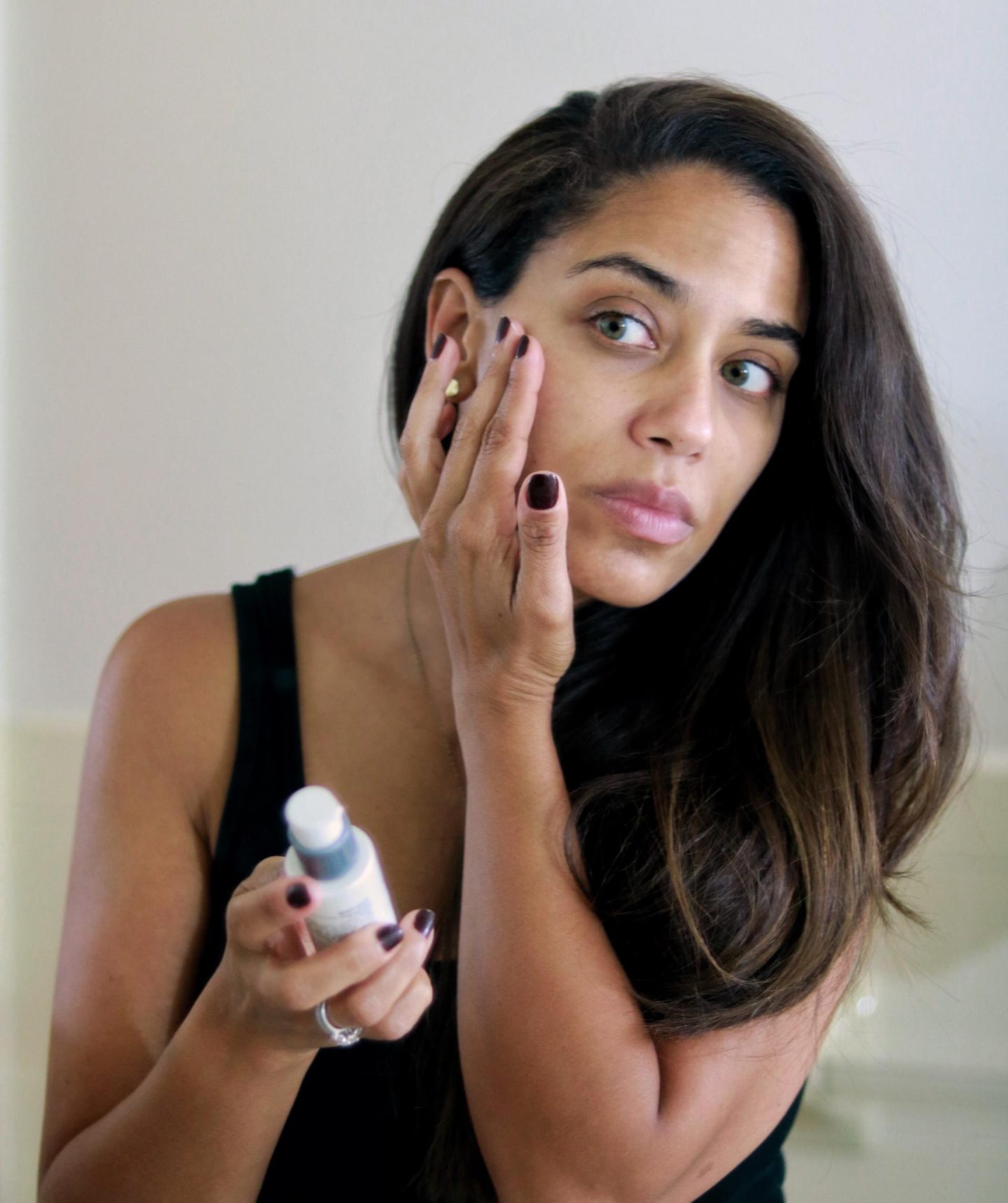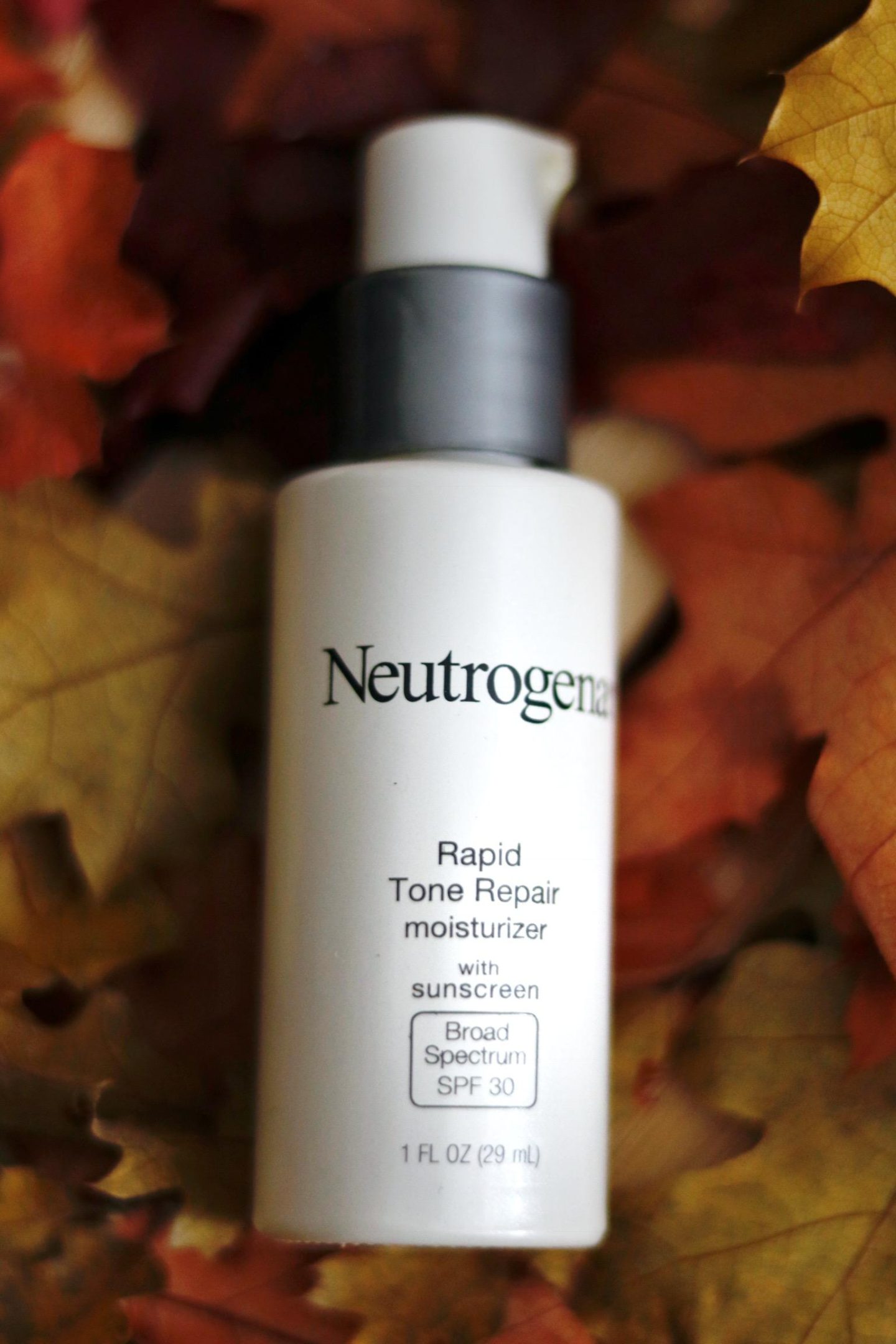 At night, after washing my face and following my usual cleansing routine, I apply the dark spot corrector directly on the spots that have darkened from sun exposure, particularly on my chin and near my lips. When I think back to how I treated my skin during the summer, I often wore a hat that covered most of my face expect my chin in most cases, which makes perfect sense now that I am finding that's where most of my dark spots have been.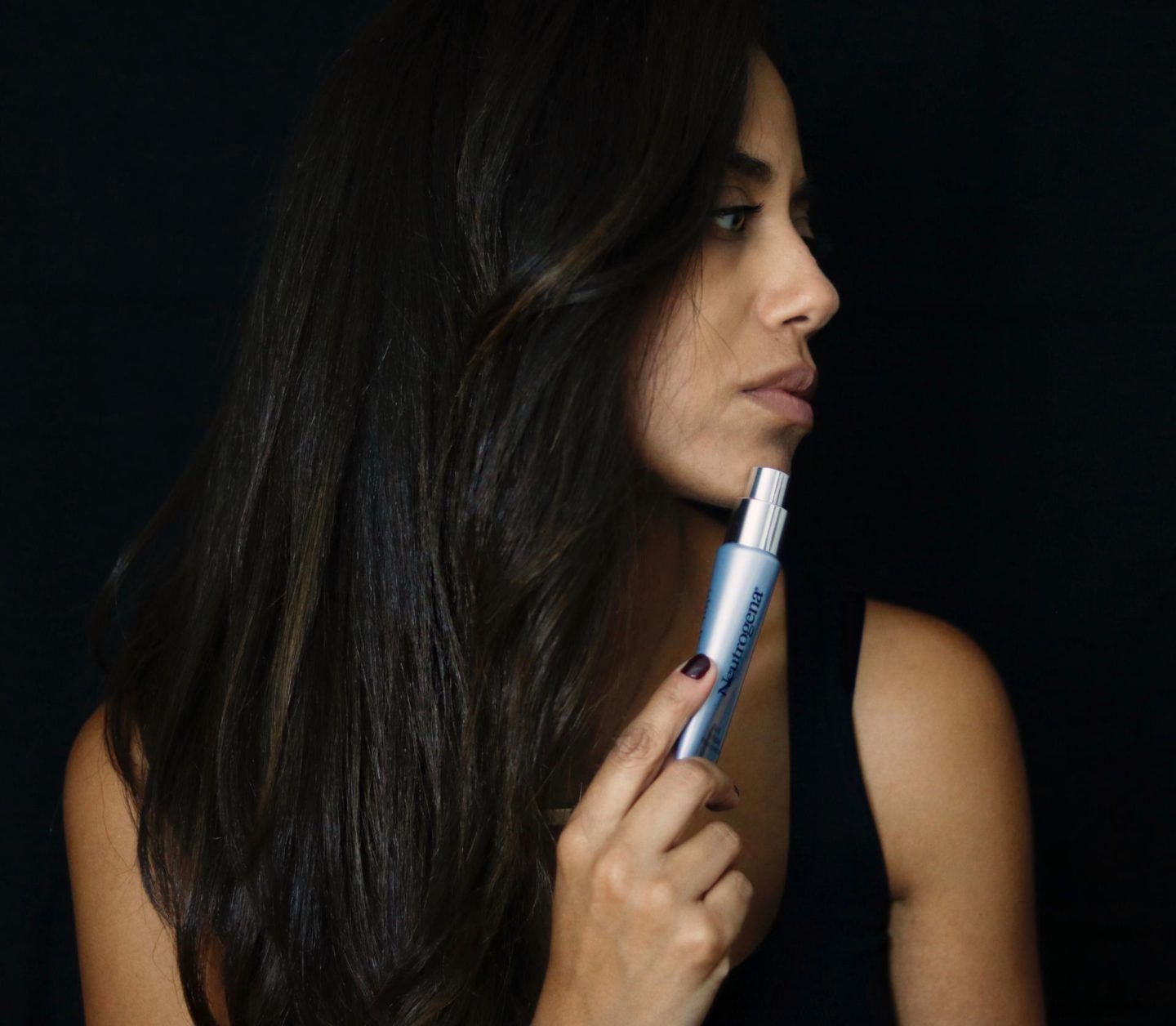 Followed by the spot corrector, which addressed specific areas of my skin that I knew needed to fade, I ended my night time skin routine with the Rapid Tone Repair moisturizer labeled Night (making it very easy not to mix things up!). I particularly love the light feel of this moisturizer while knowing it is still targeting my need for moisture, smoothing my fine lines and evening out my skin tone while I sleep. Many night moisturizers can sometimes feel sticky, so it was nice to wake up not feeling stuck to my pillow or with a residue!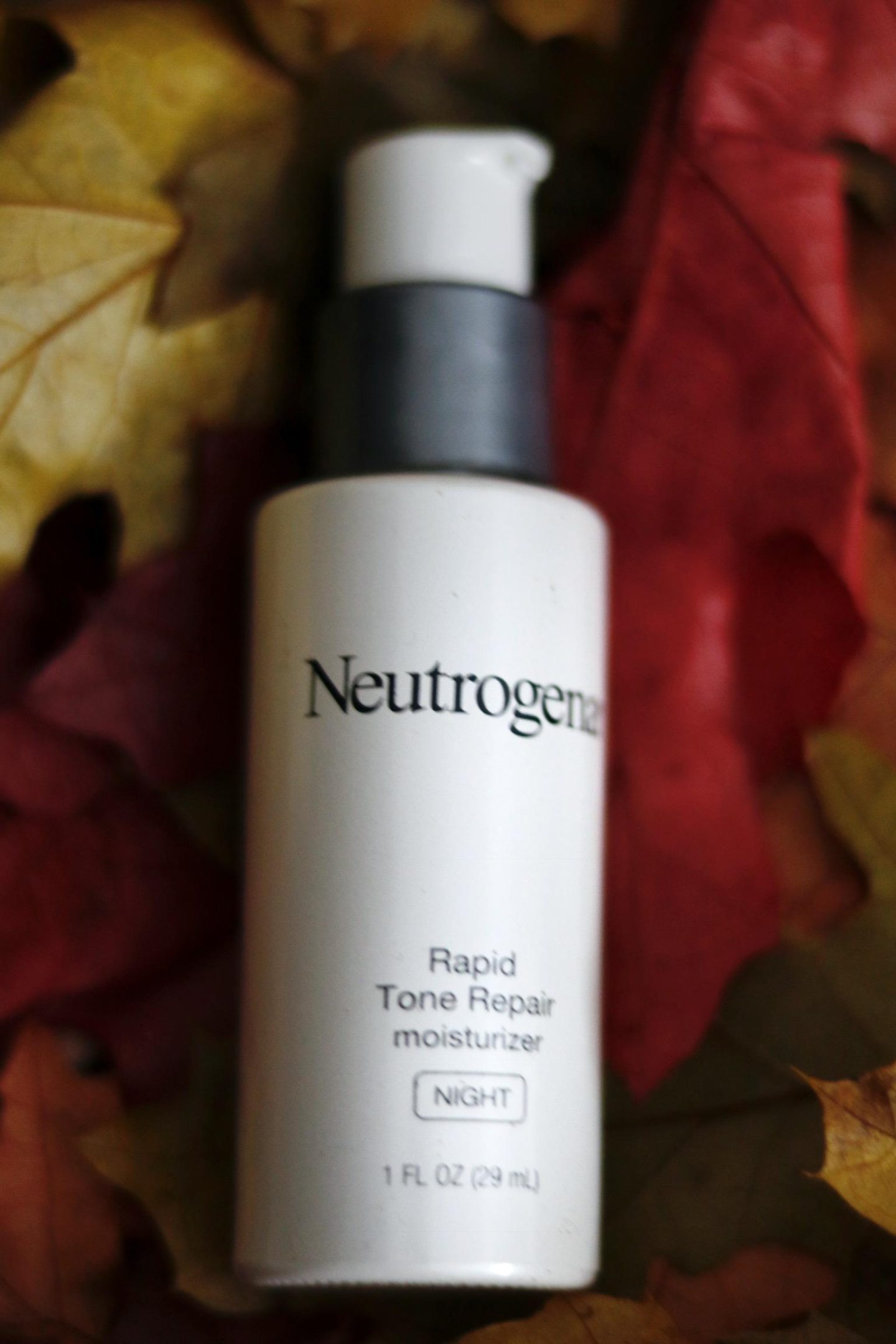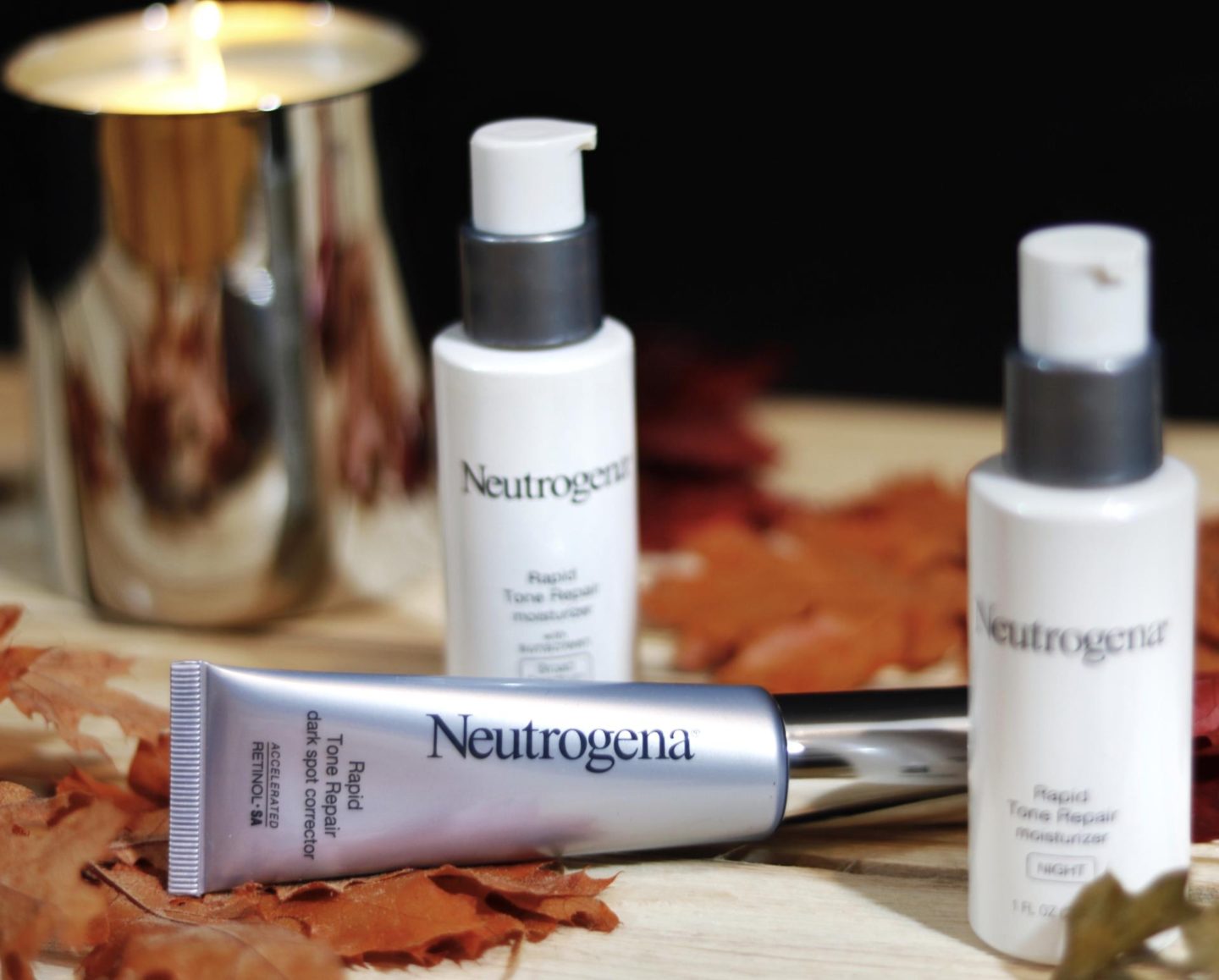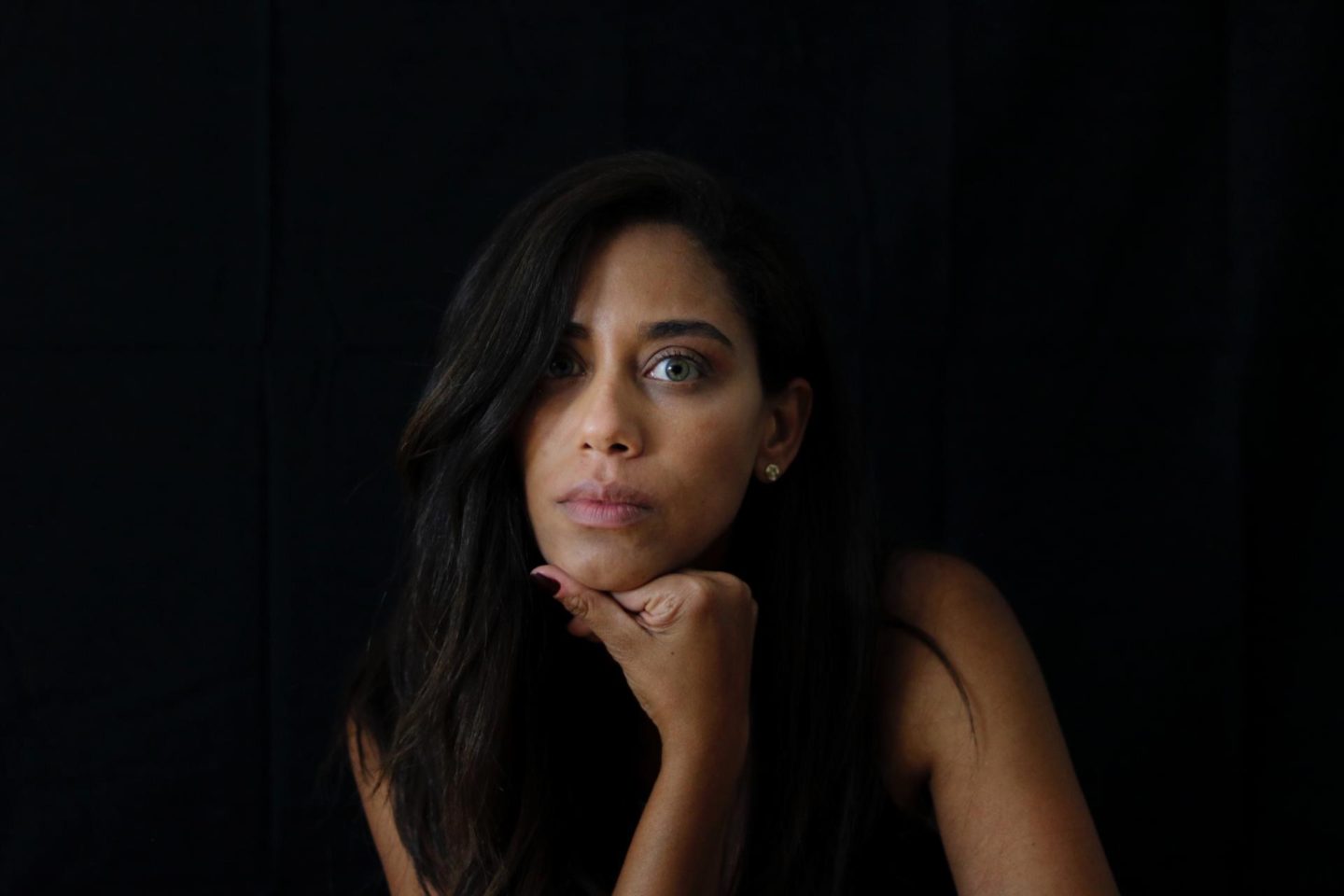 Thank you so much for reading! I have been diving into so many skin care products lately, testing them out and learning how to care for my skin better these days. If you have a favorite product or skin routine you'd like me to share, please let me know in the comments below! Have a great week! 

Thank you to Neutrogena for partnering on this post!