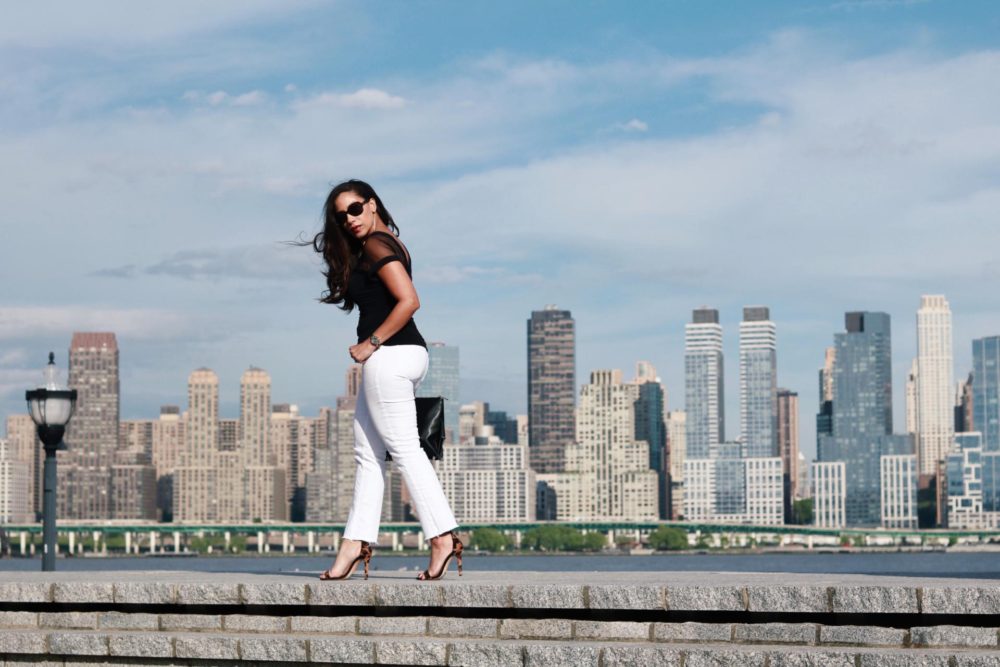 Do you have a love/hate relationship with white jeans? I do. First, let me just say that I love wearing white and styling white jeans because of their versatility and simplicity (see here with burgundy and in all white here). But some white denim can be too thin where you can see through them, so finding a great pair is key! White jeans are great for summer and evenings when you go out for date night and want to look classic and chic. When you find the perfect pair of white jeans, be sure to buy more than one!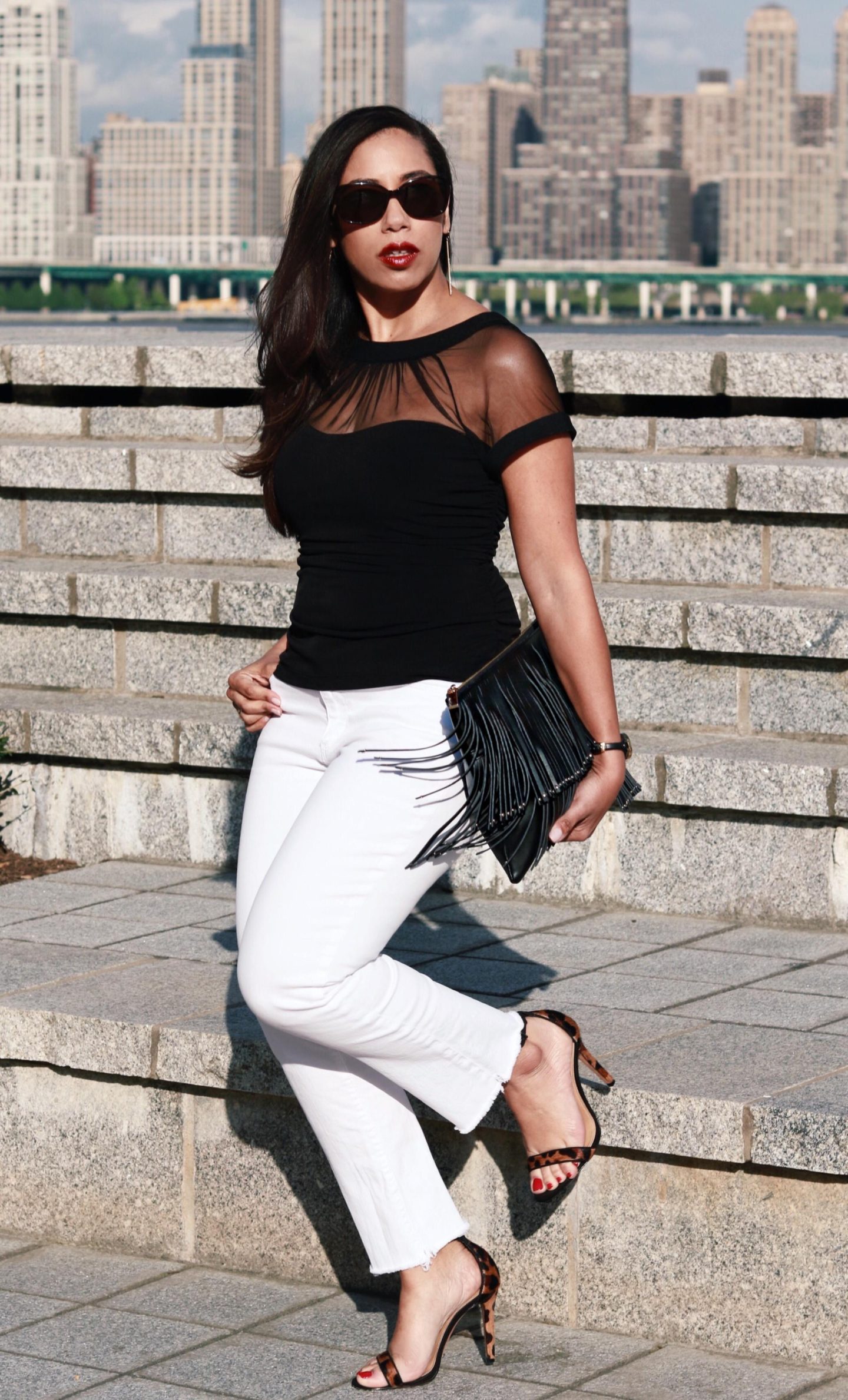 Style your white jeans with a statement top.
This sheer shoulder top from Maggy London is a piece that can be worn casually as I did here or with a long skirt for a more formal look. From front to back, the illusion top is equal parts elegant and classic, with a hint of sexy – the perfect statement top. It is my new favorite top of the summer!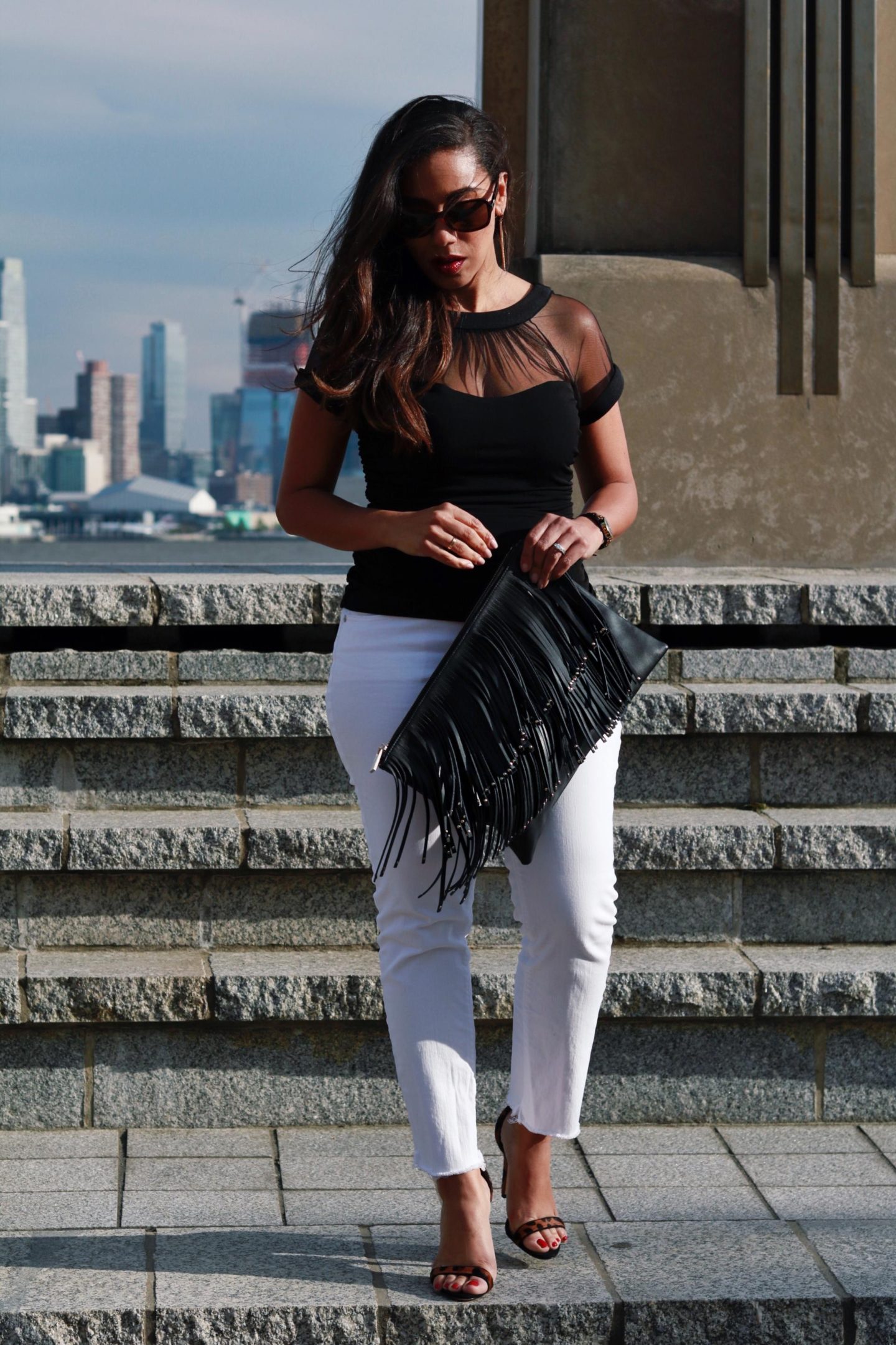 [intense_parallax_scene size="full" background_type="image" image="7043″ imagemode="fixed" height="600″ breakout="1″ advance_arrow_background_color="#ffffff"] [/intense_parallax_scene]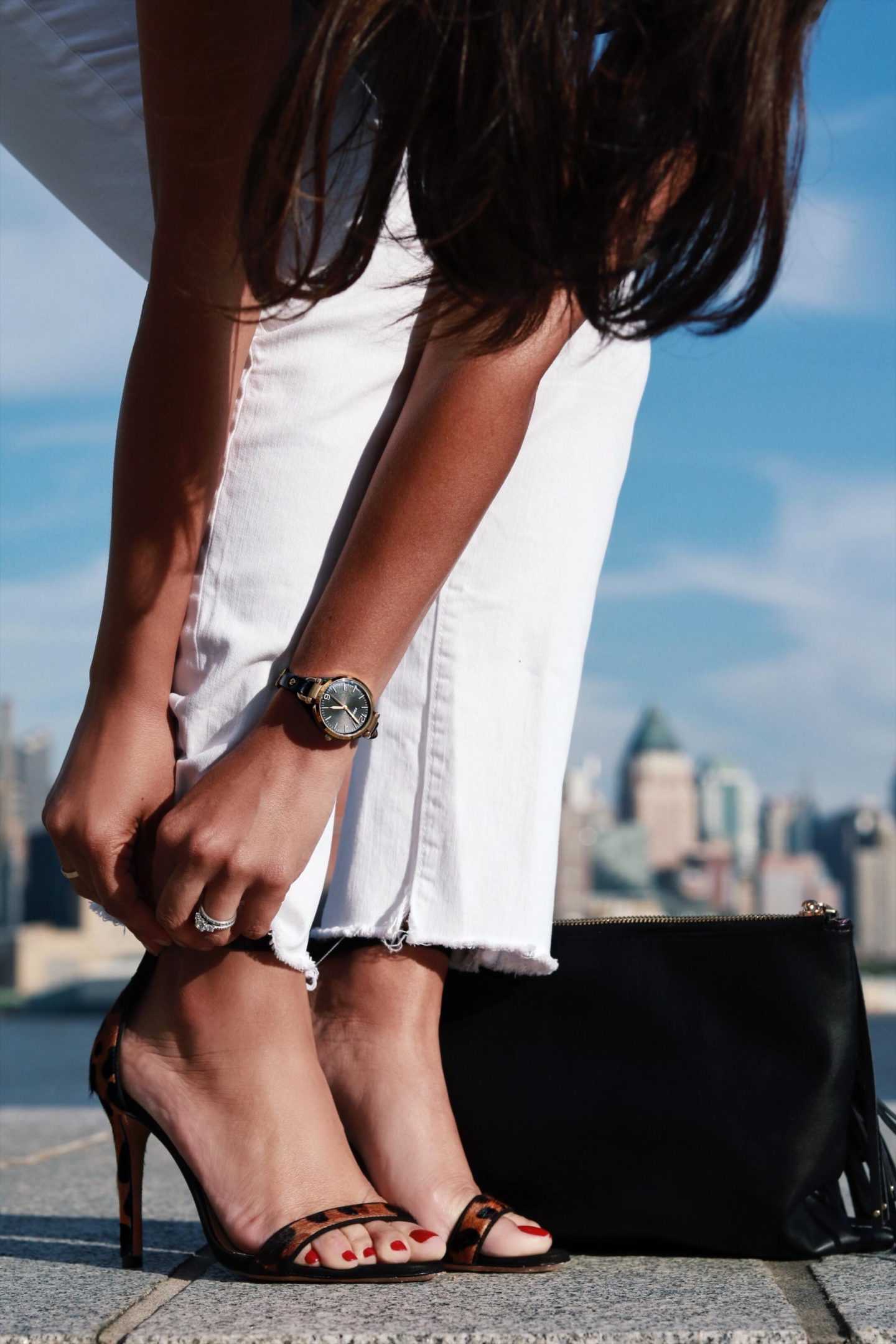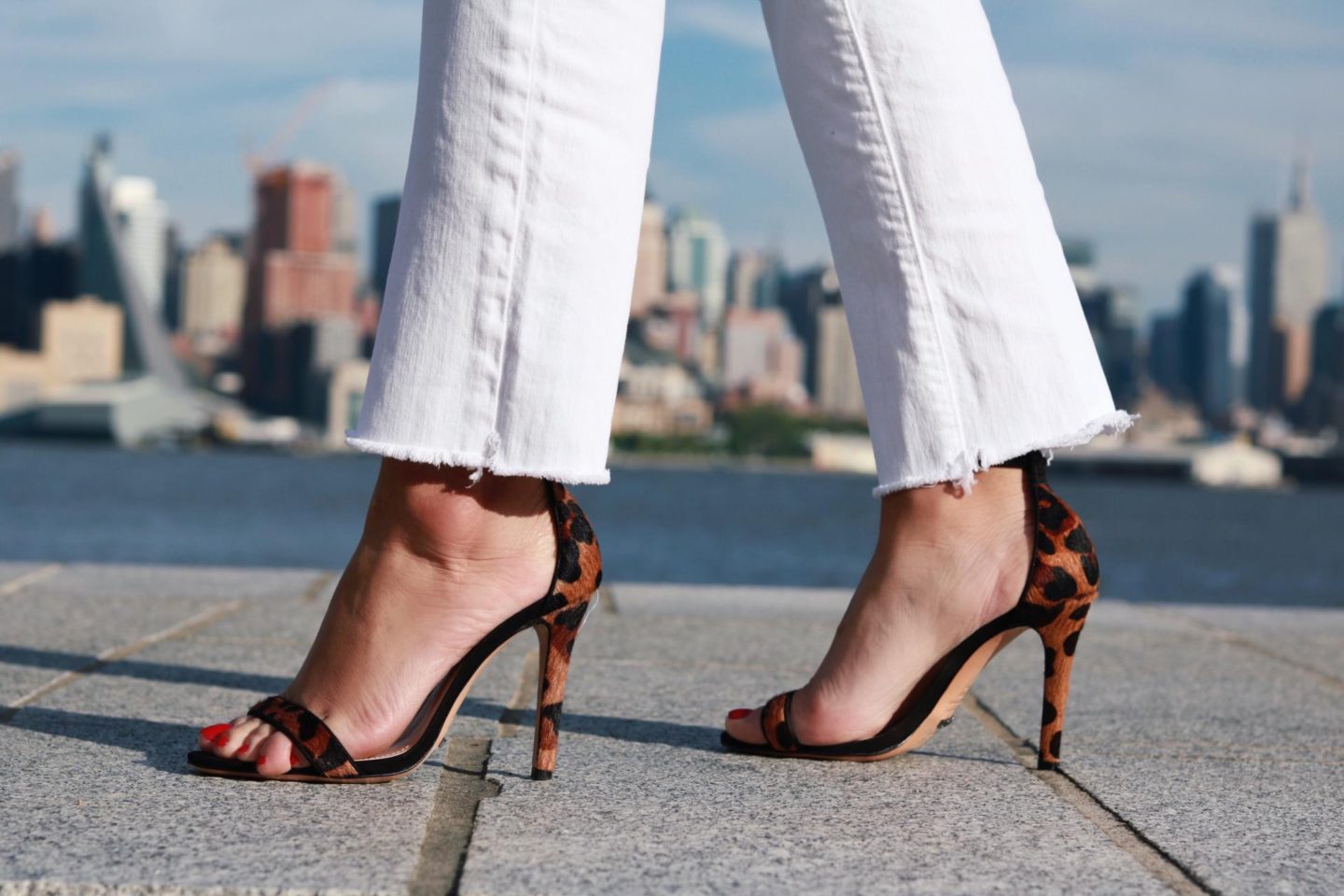 Do-it-Yourself.
In order to change up an old pair of my favorite white jeans, I frayed the hem myself. All you need is a ruler, scissors and a large nail file. 1) Fold the jeans with the front side of them facing outward and line up the hem. 2) Using a ruler, decide where you will cut the hem (and cut) considering that you will lose about 1/2 an inch once you start to fray the edges. 3) After cutting, try the jeans on to ensure accuracy of your cut, and then remove them to begin to fray the edges. 4) Using a clean nail file (white is best), rub the edge the jeans that will start to separate the fibers. you can fray as much or as little as you want. If you want more you can cut slits around the hem use nail file the same way to get a wider frayed edge.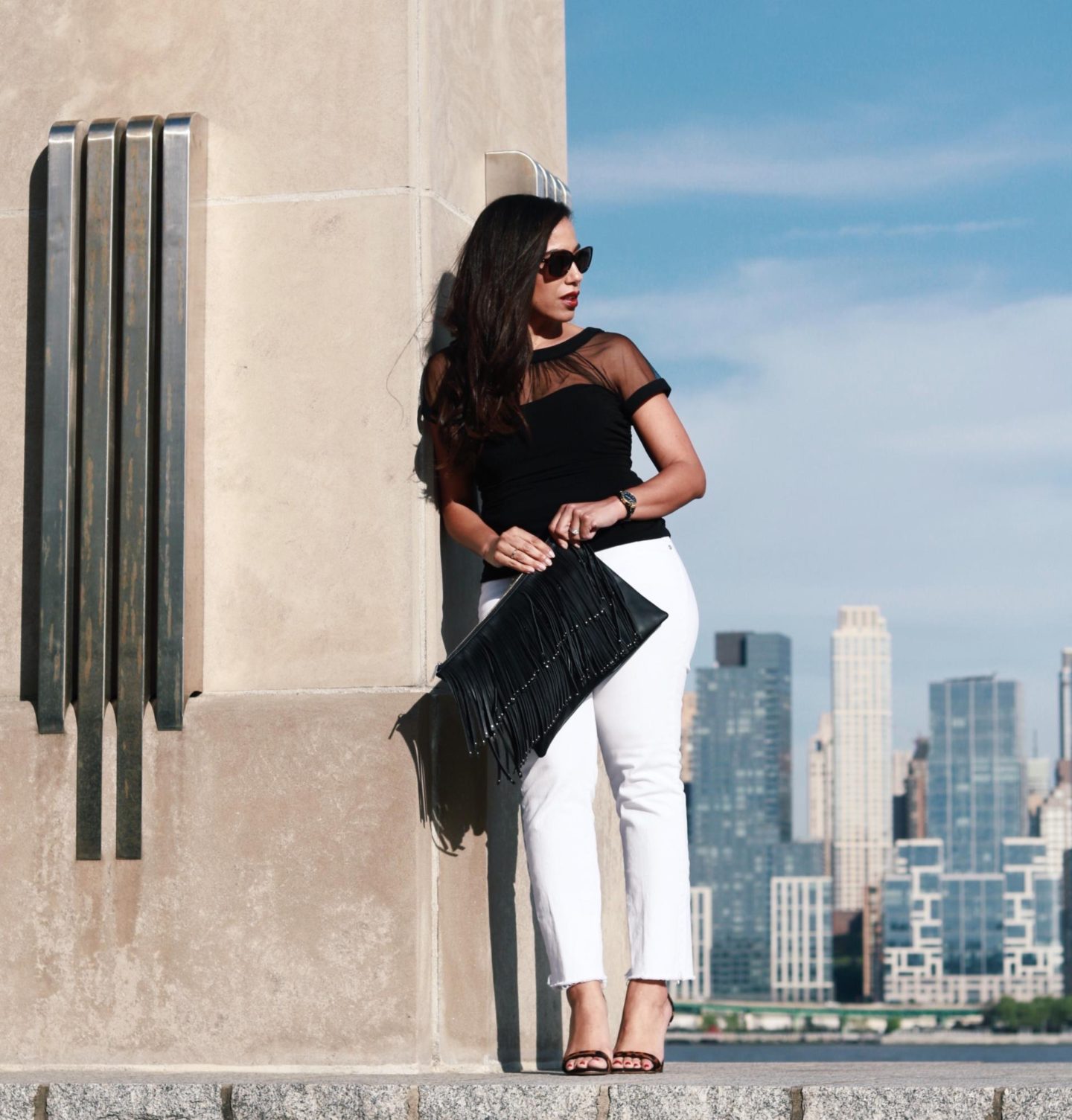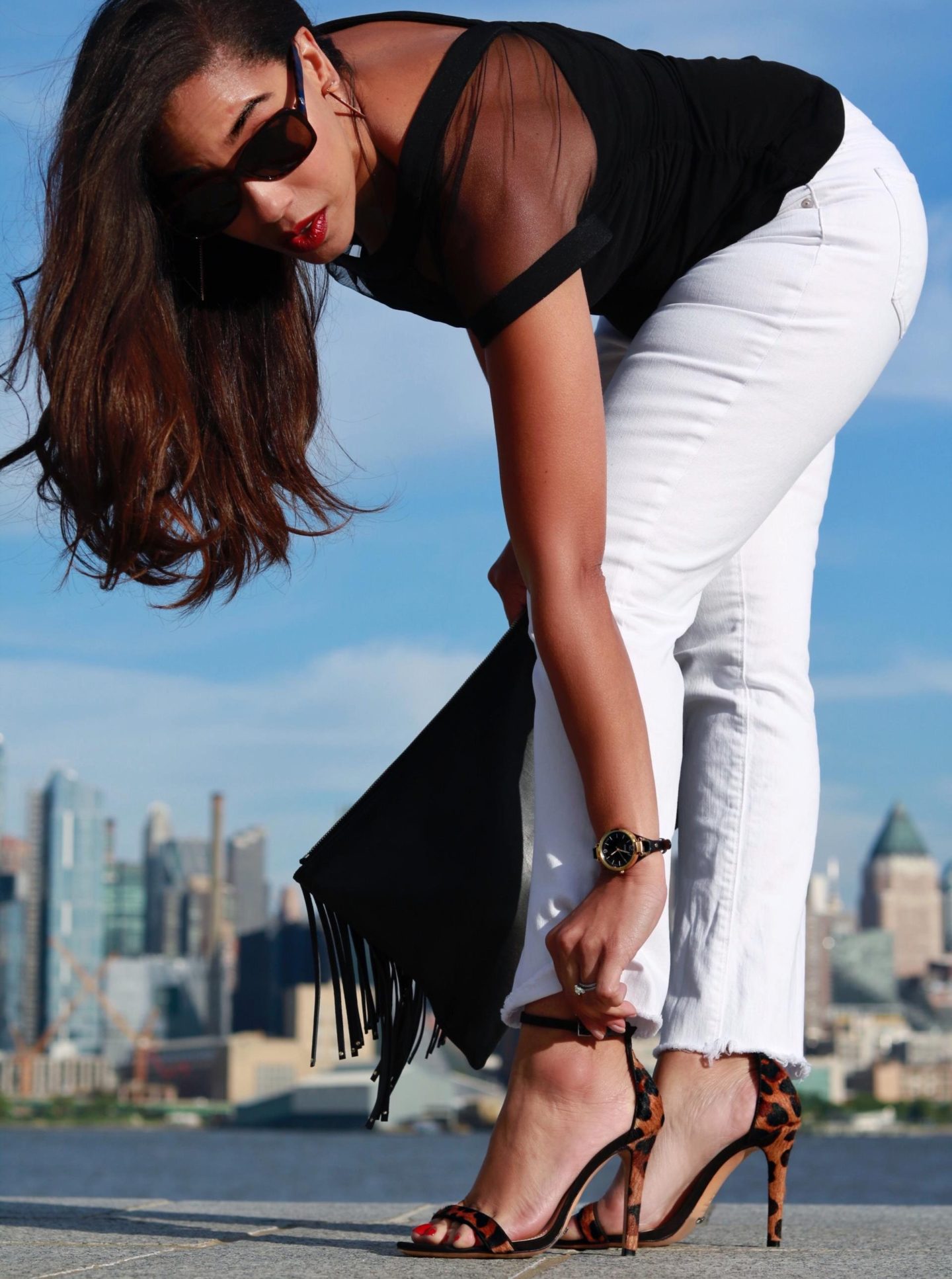 Have fun with the accessories.
When you style a look simply in black and white, have fun finding a pop of color or a print to make the entire outfit stand out. Leopard is basically another neutral in my opinion, and adding these sandals to the look was just enough to add some fun to the outfit!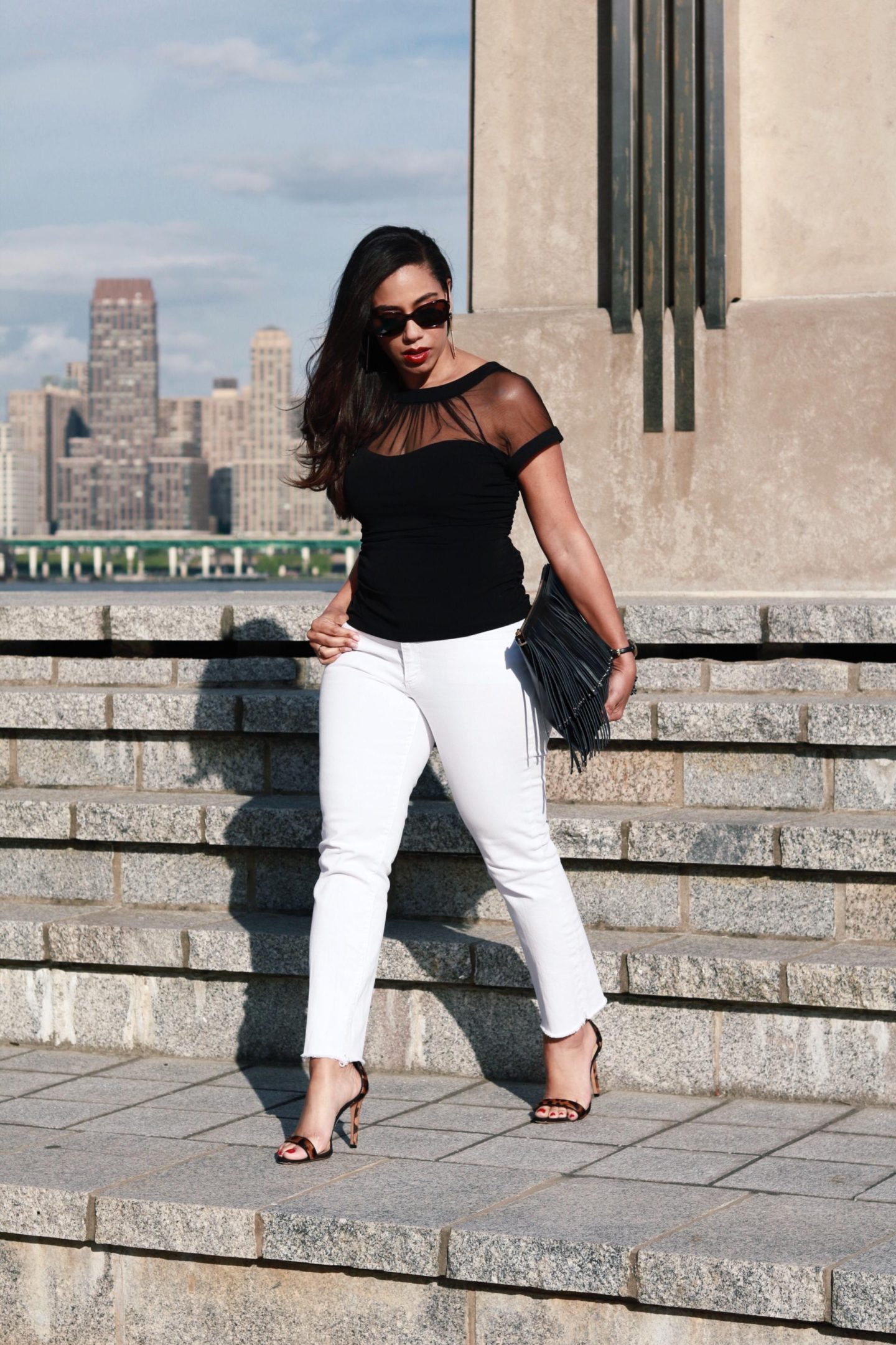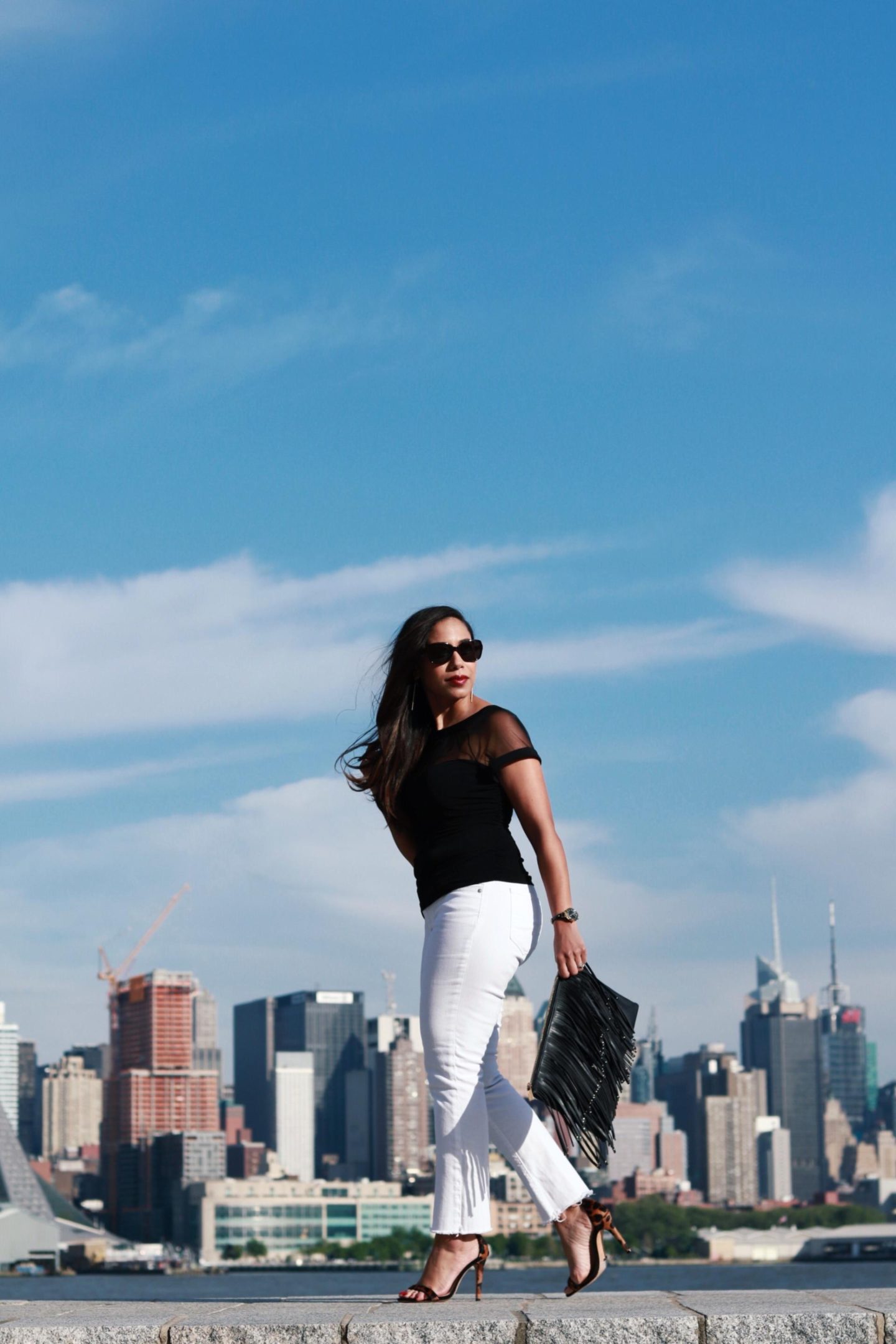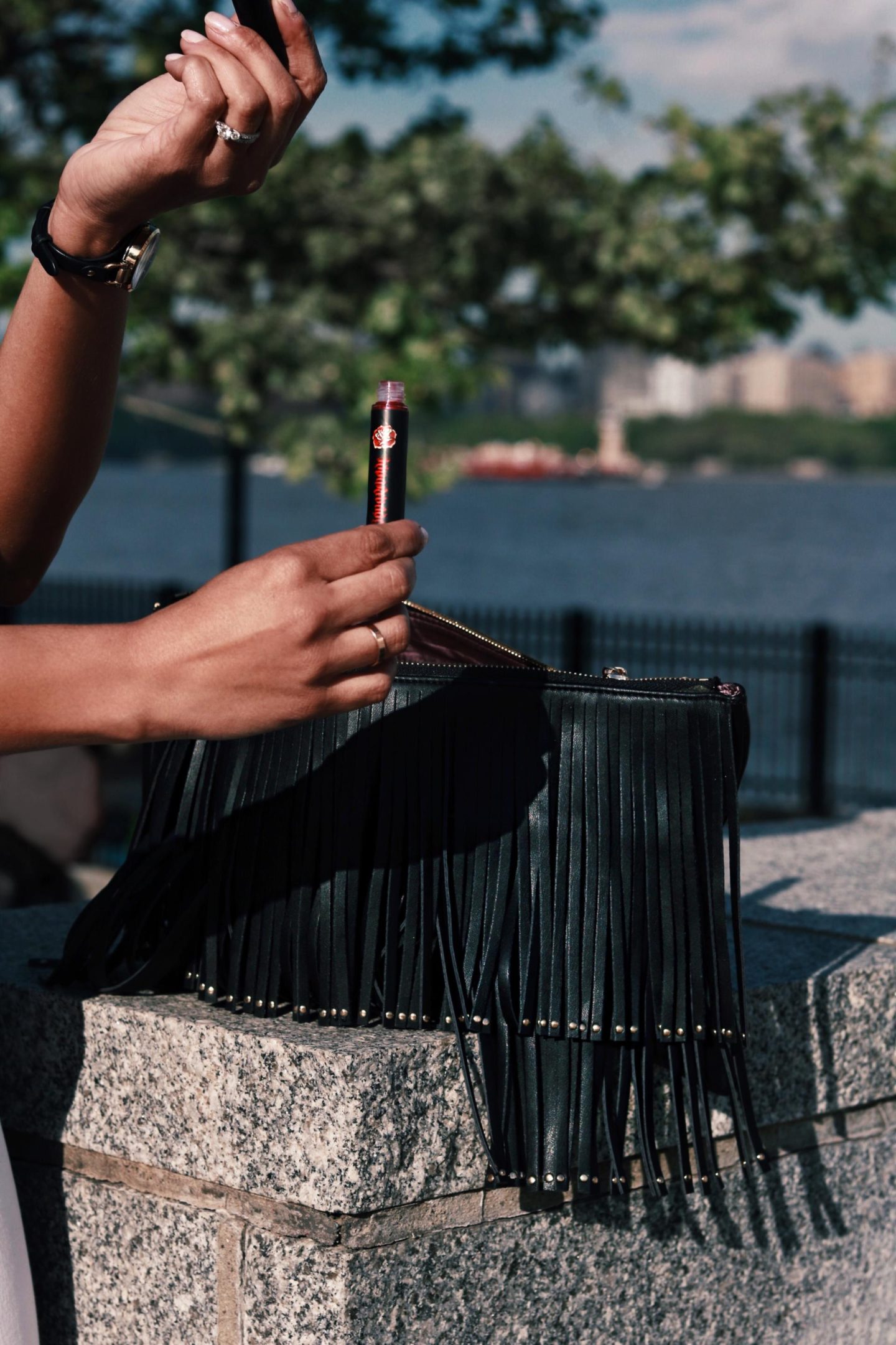 Add red.
Wearing a red lip looks good on any woman, and there's something about wearing a red lipstick that feels daring and empowering. While it's not limited to the way you style your white jean look, when you add that pop of color an evening out can feel much more fun! =)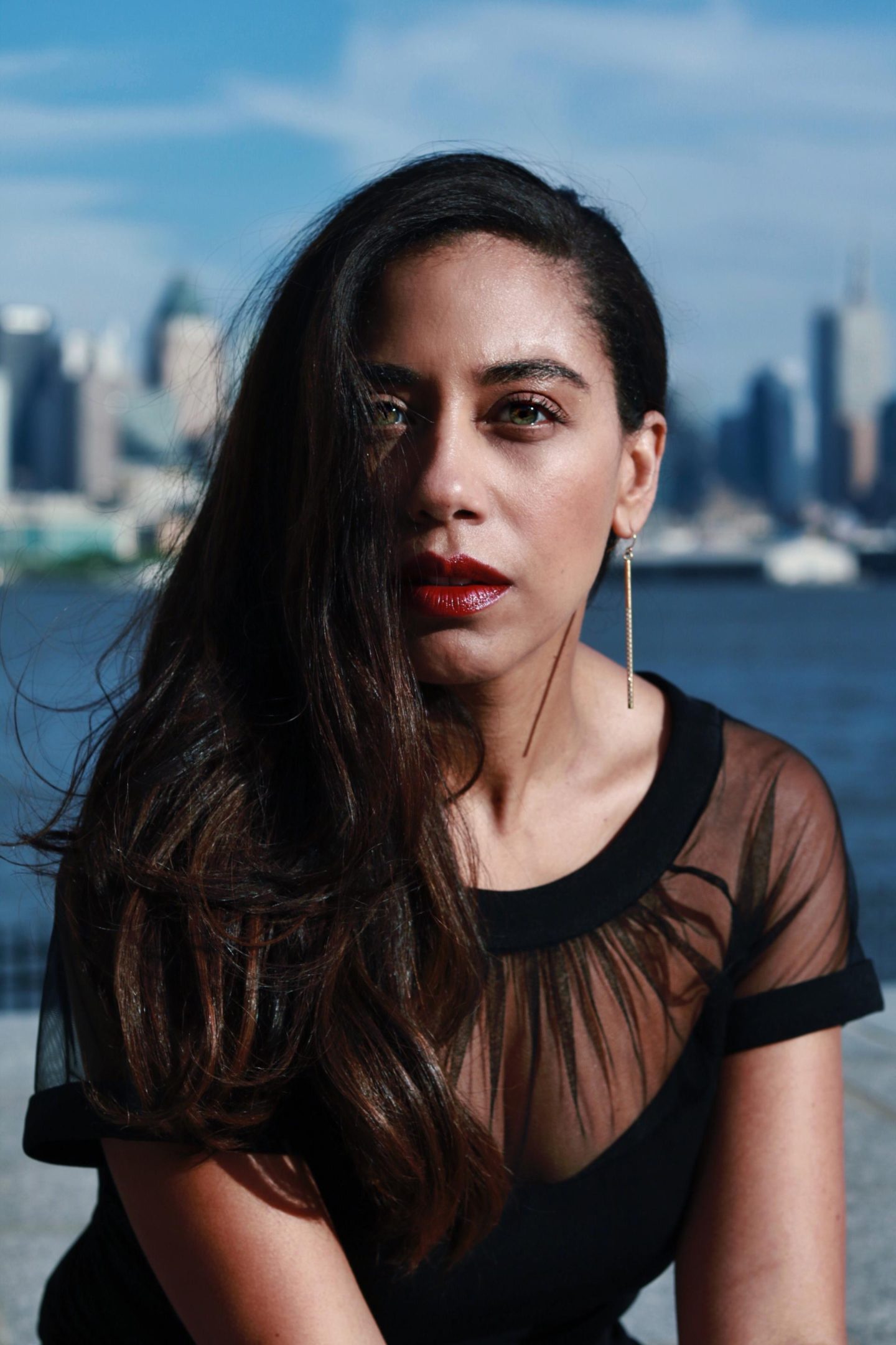 What is your favorite way to styling white jeans? I'd love to know and get inspired by you! Leave your thoughts in the comments. Thank you so much for stopping by and reading!
Shop the Feature // Maggy London top (20% off w/ code JESSICA)| Ann Taylor jeans | Sandals | Earrings | Handbag | Lipgloss
Thank you to Maggy London for partnering on this post.