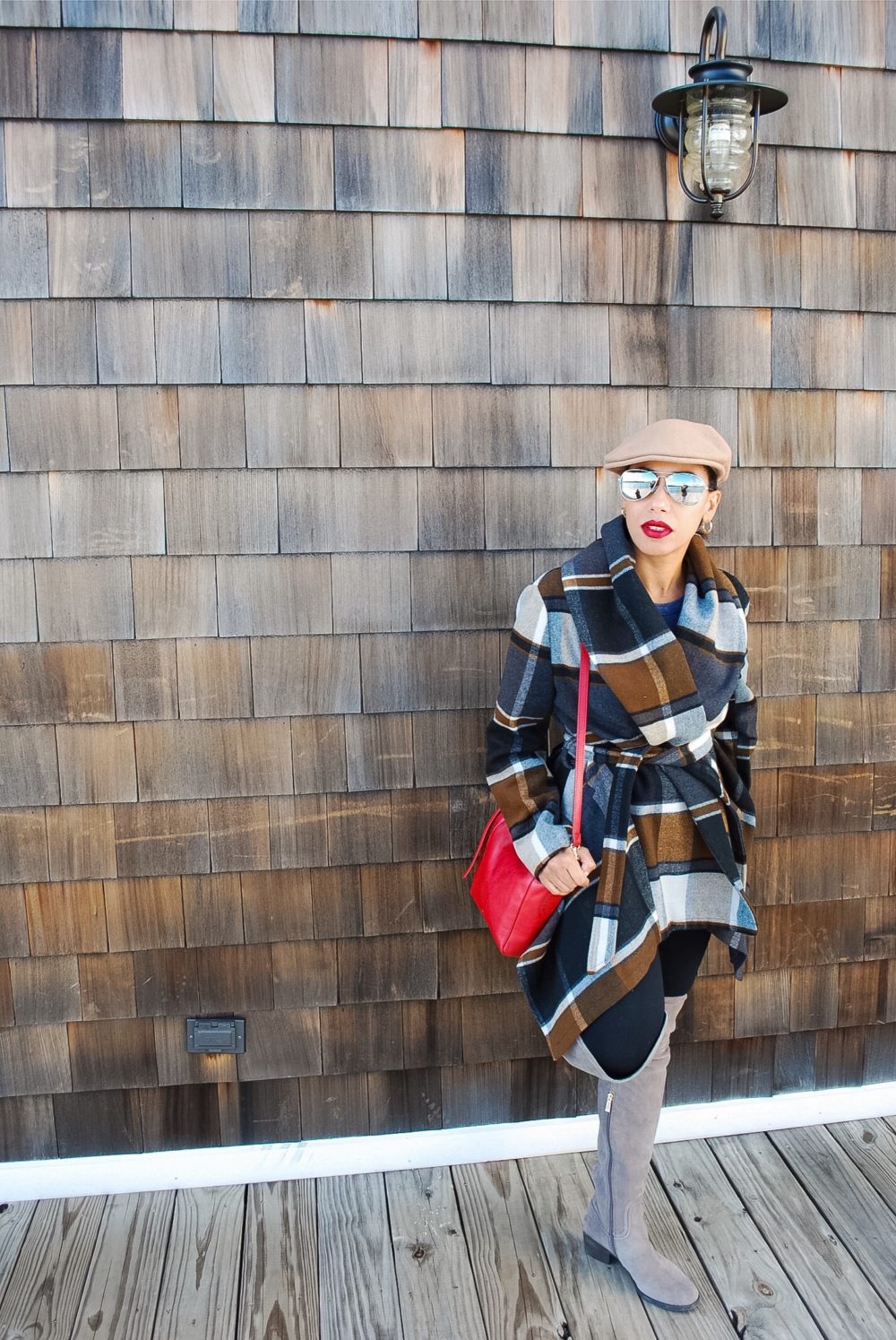 Happy Saturday! Has it been a long a week for you as it has been for me? I felt like the weekend would never get here. Since my last post honoring and celebrating my daughter's birthday, I've had a great deal to reflect on and one thing I know for sure is that I love doing what I do. From being a wife, a mother, a teacher and sharing this space with you to finally deciding on a name for my charity (more details in the New Year!), I am warming up to the idea that life finds ways to help you move forward with the love and kindness of those around you.
There has been so much shopping happening since Black Friday (Shop Small Saturday! Cyber Monday!), but Giving Tuesday happens to be one day I've started to truly embrace. I tried to keep up with all the sales, but in the end I was most content helping my son learn what it meant to give back to others and let him choose a few charities he felt he wanted to contribute to this season. I gave him a list and sat with him to explain what each one was about. He choose charities such as First Candle, The Humane Society and Conservation International. It was a special moment to share with him.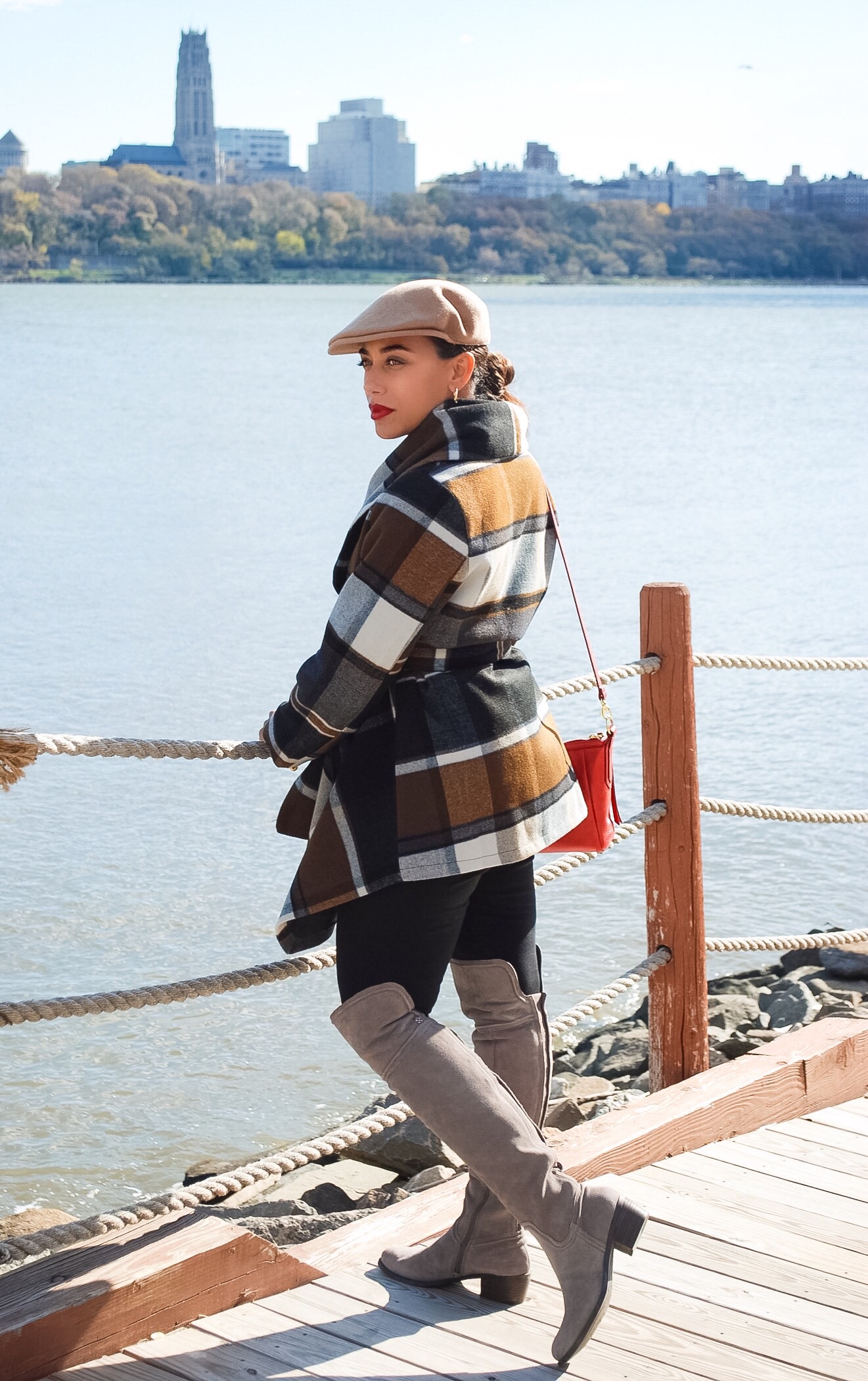 We are enjoying the cooler days and taking walks along the Hudson River overlooking New York City. The air is crisp and wearing an oversized wrap coat with a high collar is always my favorite! One of the reasons this check coat happens to be a favorite is because it really it is warm and looks great with a pop of red. The wide and varied colors of bands give the coat texture and make it easy to dress it up or keep it casual. I happen to love chocolate brown, grey and red together, so simply wearing black leggings with these grey OTK boots really was the perfect look for a weekend afternoon.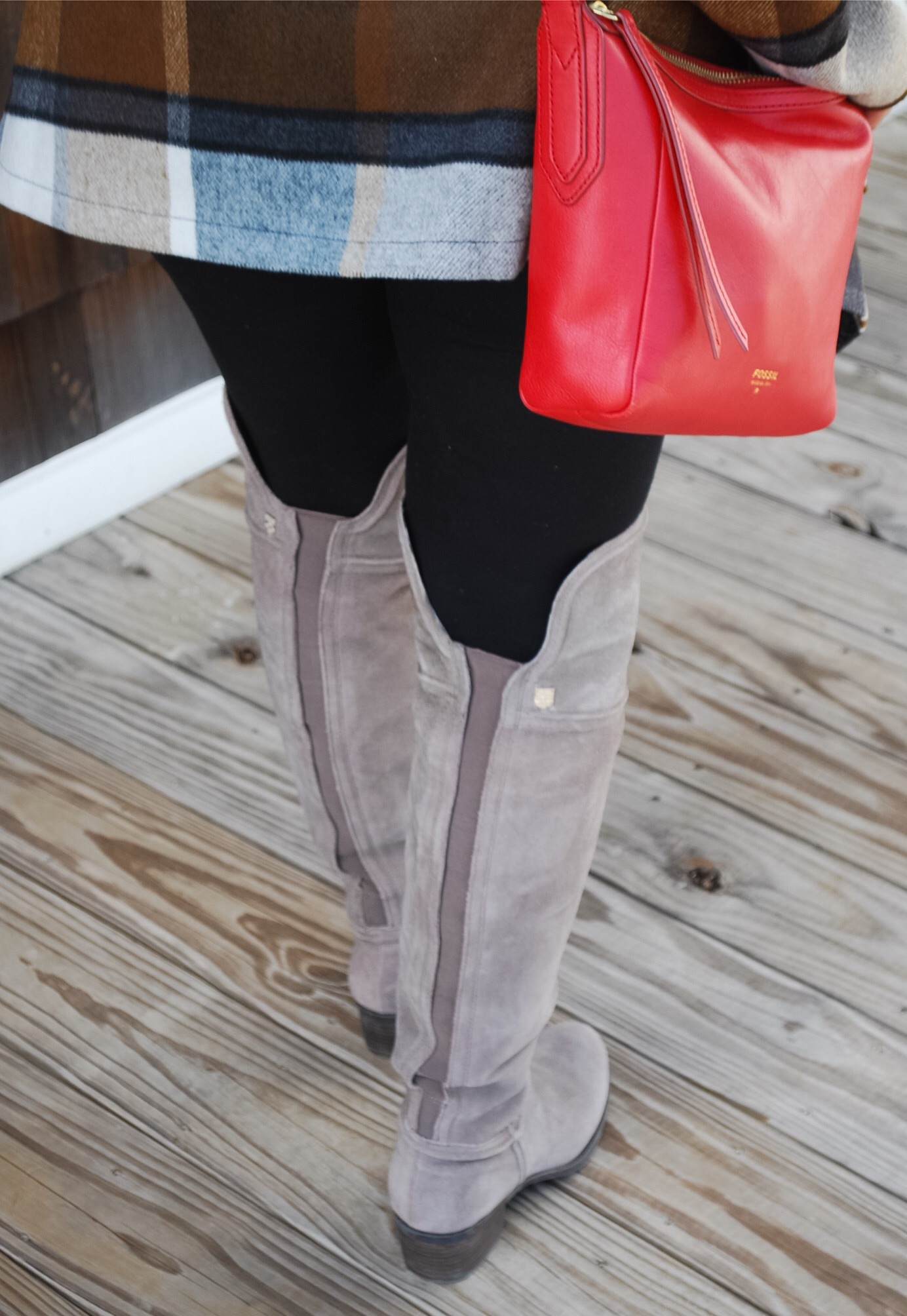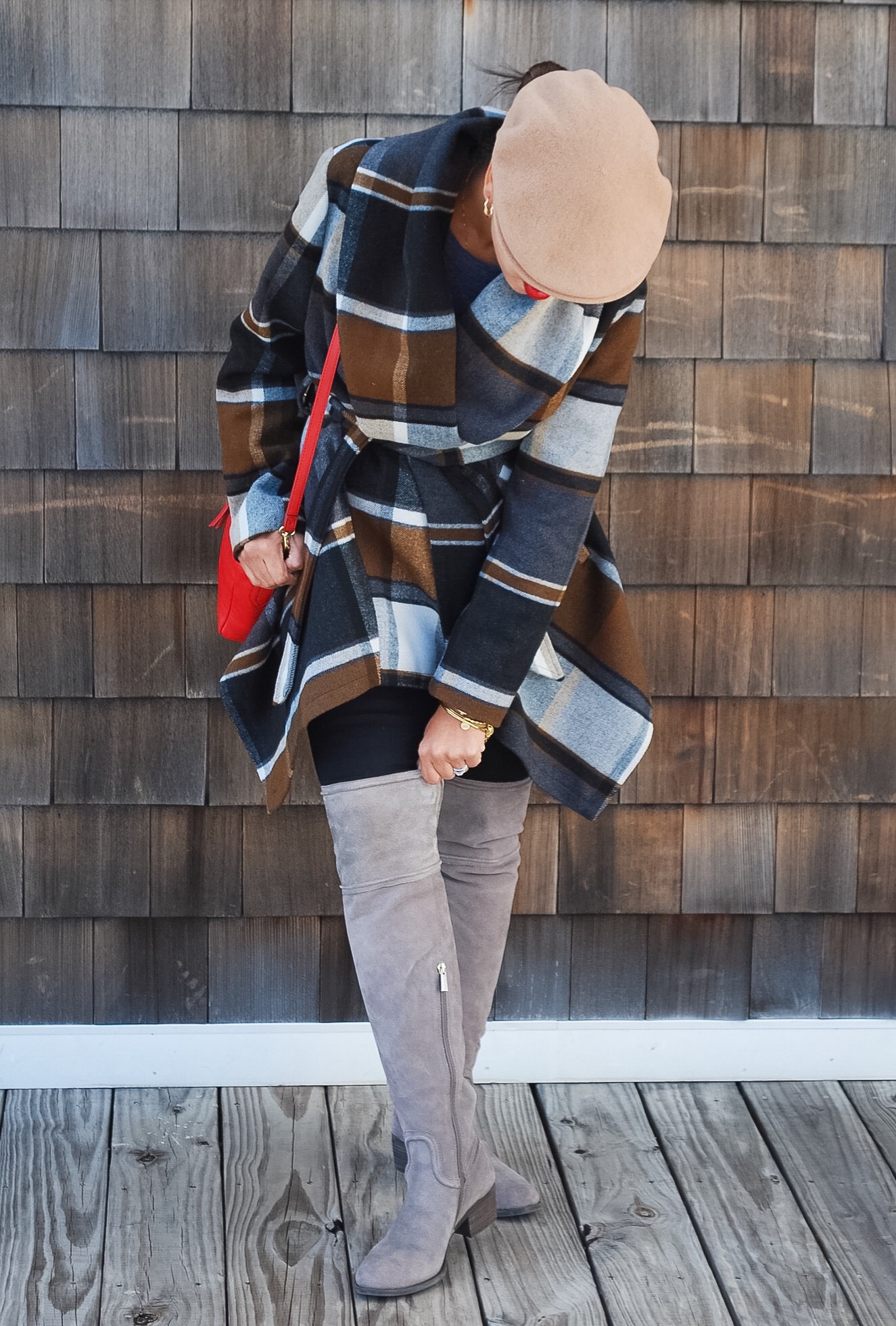 Most of my over-the-knee boots have a heel, so to see me in flats is rather unusual, but I really love how these don't overwhelm my frame and hit right above my knee. They become the perfect extra layer of warmth on a cold day, and made it easy to feel stylish while out and about getting things done, like my holiday shopping or just taking a moment to relax along the waterfront.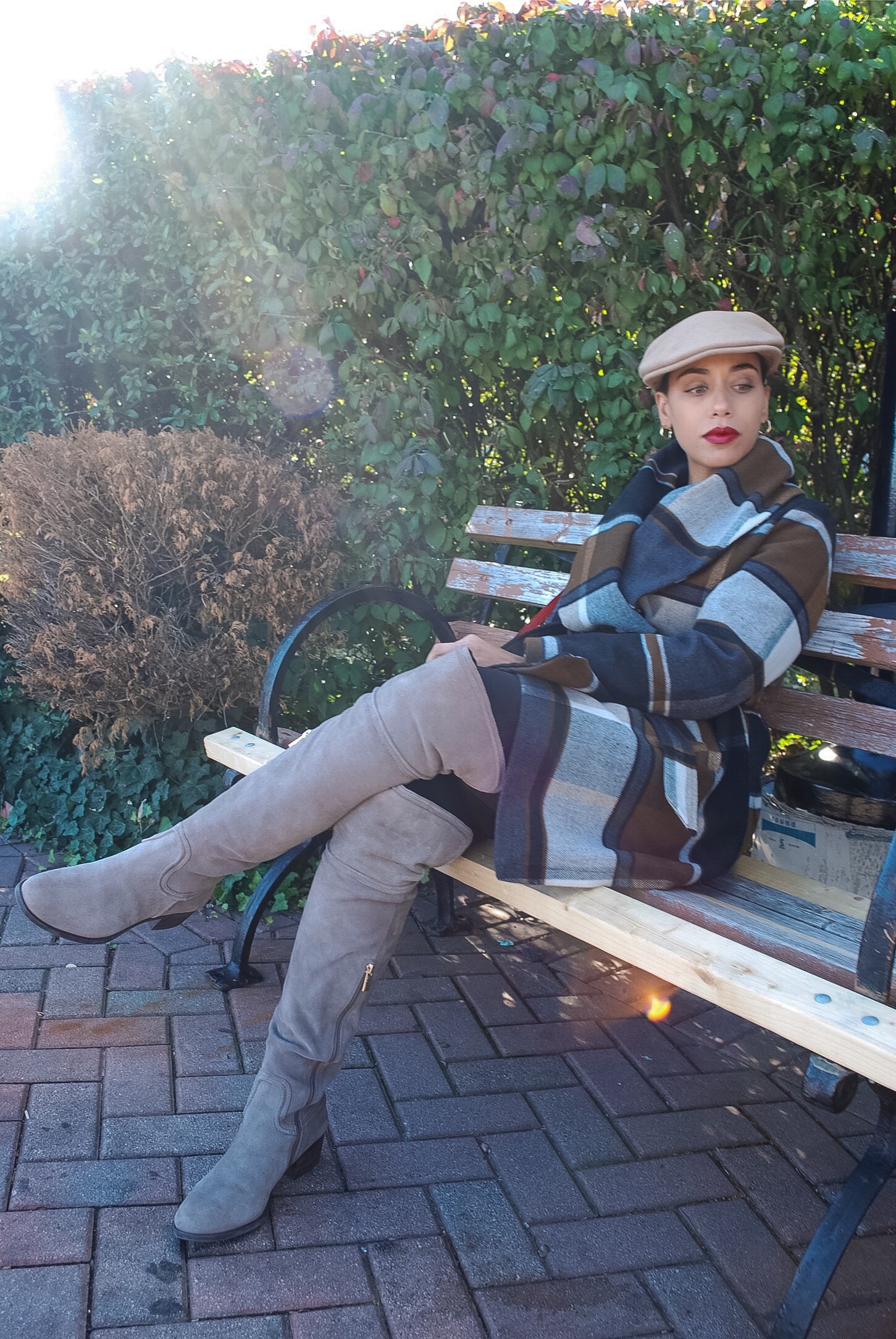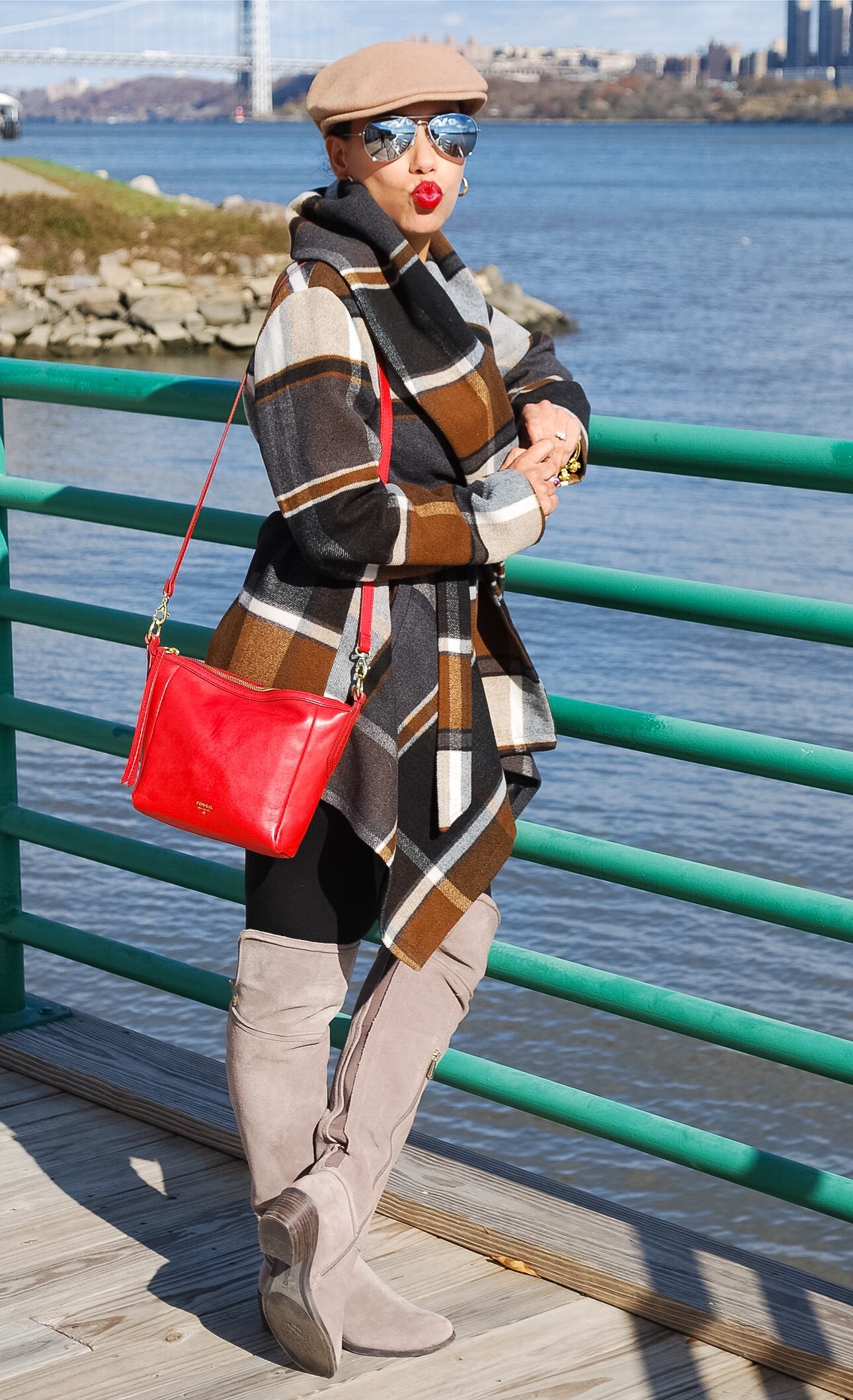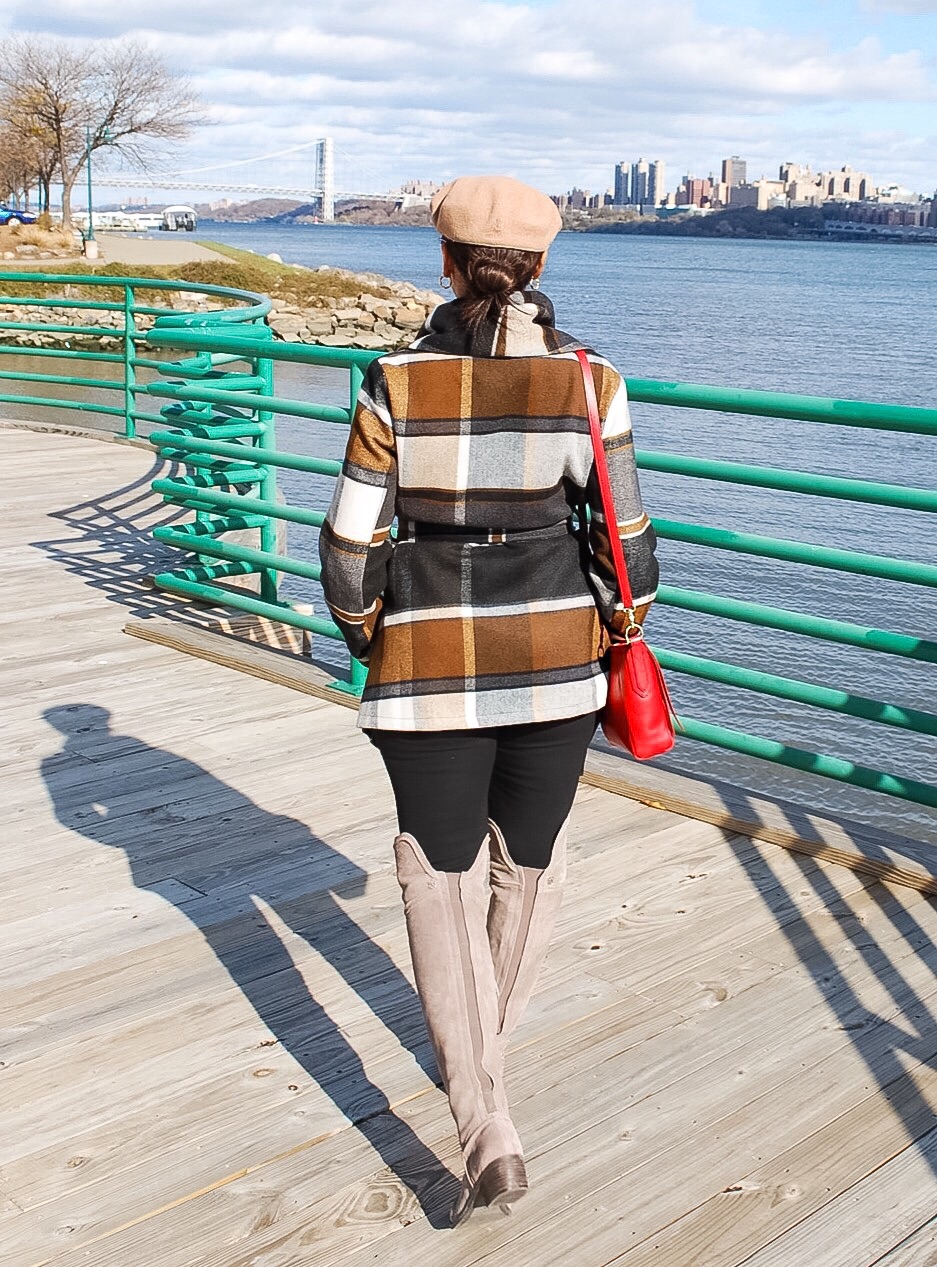 Wishing you a lovely weekend! My personal holiday gift ideas are coming up this weekend in your inbox, so be on a look out for it, along with a sneak peek at a holiday look. Be sure to get it here!
Outfit // Chicwish Check Coat | J.Crew leggings (love these in faux leather that hold you in at the right places!) | Vince Camuto flat OTK boots (similar here and here) | Fossil handbag (similar in red!) | Loft mirrored sunglasses (similar here) | Kangol hat | MAC Lipstick in Ruby Woo
Thank you for reading!