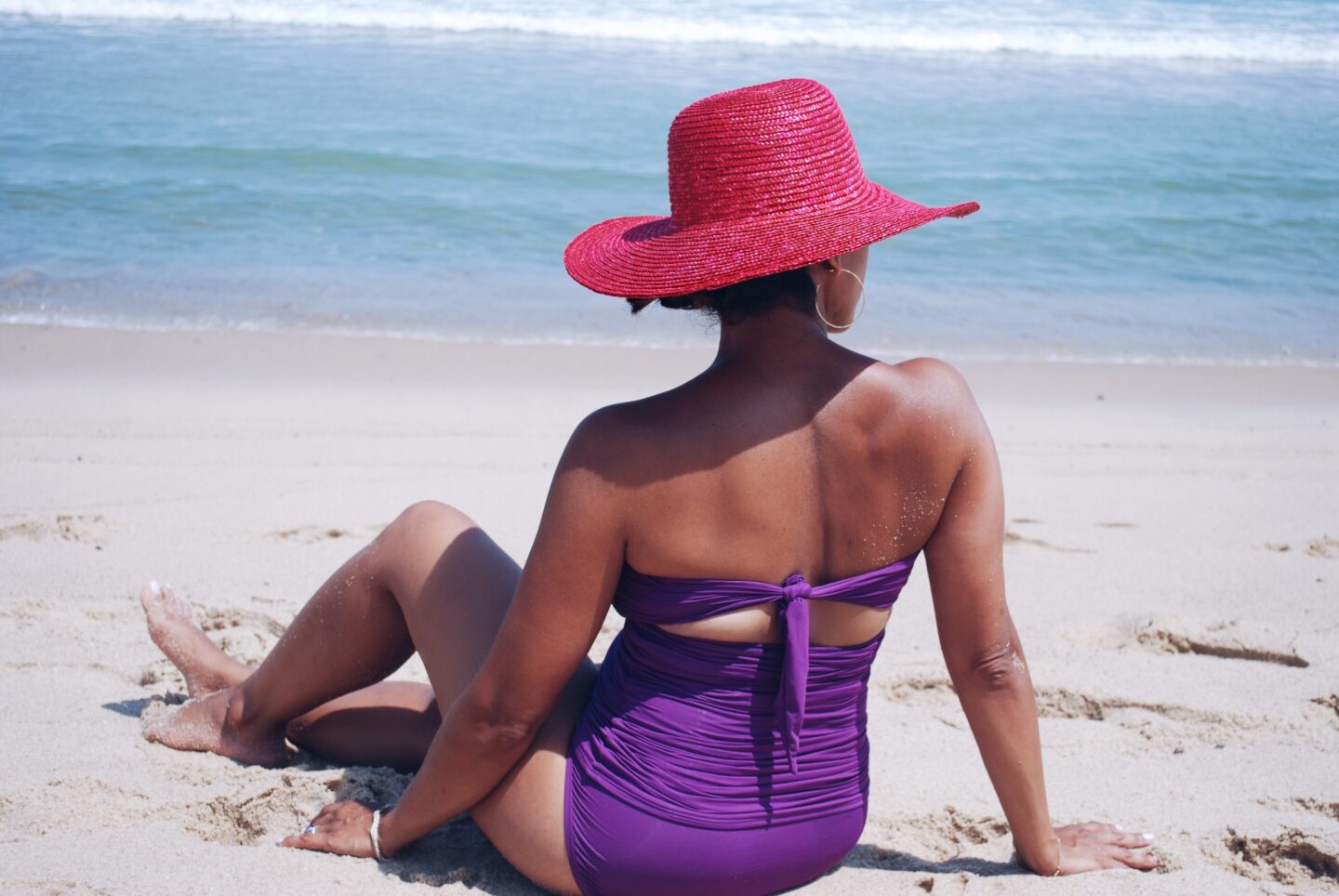 Ever since I had my son, and then daughter, I've been a fan of one-piece swimsuit styles. What mom has not thought that right after giving birth, am I right? I will completely admit that when I was younger I used to think that one-piece swimsuits were not stylish. I was so wrong. Now I see one-piece swimsuits as a way to be stylish on the beach, especially with all the styles to choose from. Thinking Rita Hayworth or Marilyn Monroe, or even Jennifer Lopez when I envision the beauty of a one-piece for a vacation (staycation, really) by the beach. So, I am sharing my 6 favorite one-piece styles that I love to wear for summer.
The One-Shoulder
With less of a desire to be laying under the sun without shade these days, I'm not so concerned with tan lines by wearing a one-shoulder swimsuit. I love that I can wear it as a top with a skirt of shorts to walk along the boardwalk too.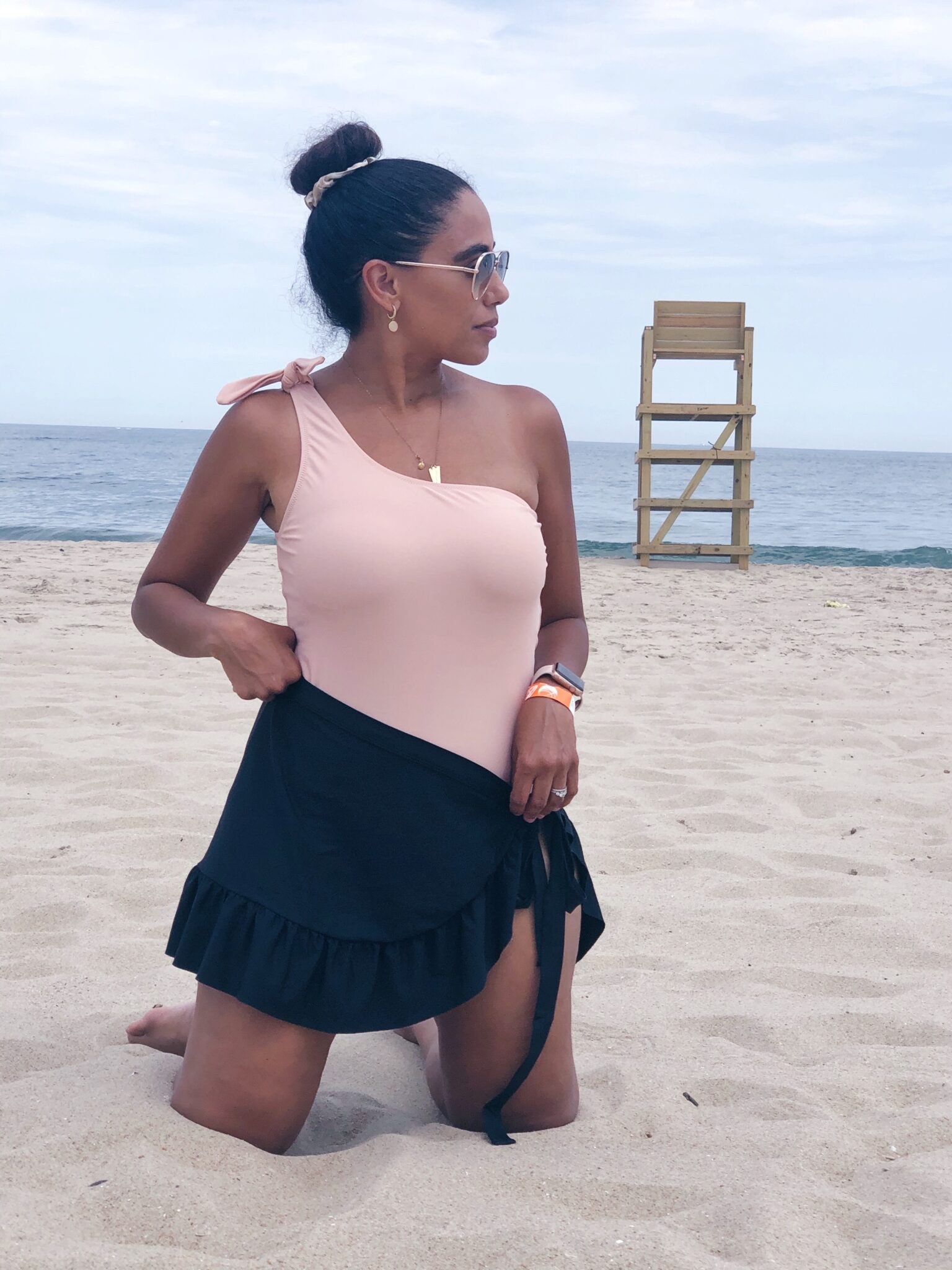 The Low Back
Just like a low-back dress, there is something elegant with a hint of sexy with a low-back swimsuit. Love that the long stripes on this one-piece add length to my petite frame as well.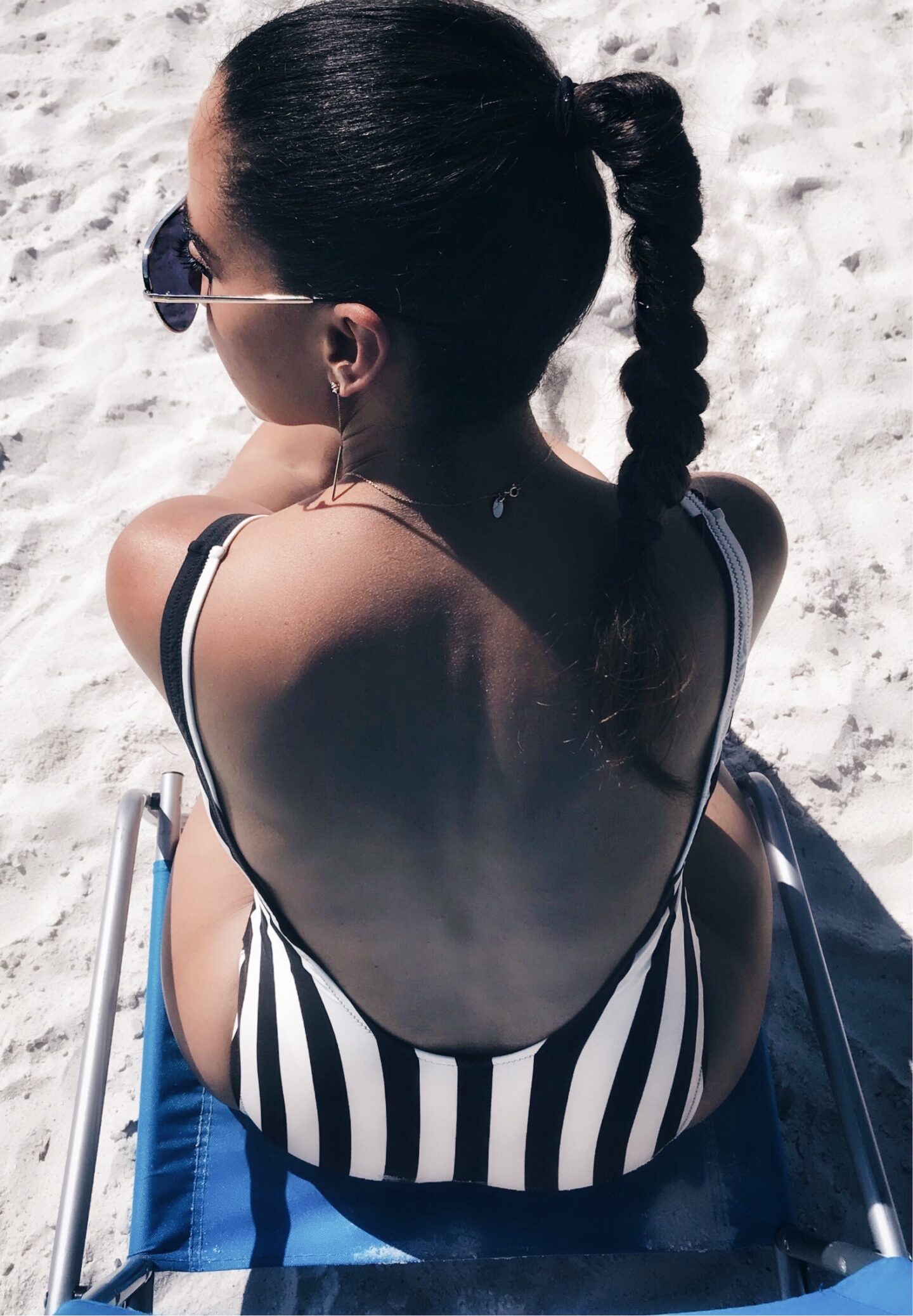 The Strapless One-Piece
Classic and classy, the strapless one-piece swimsuit (featured) is my sunbathing favorite. No tan lines, and I love that it makes a perfect outfit when paired with a maxi skirt or linen pants. I'm partial to a ruched swimsuit (seen featured above) too because of the gathered material effect that keeps everything cinched.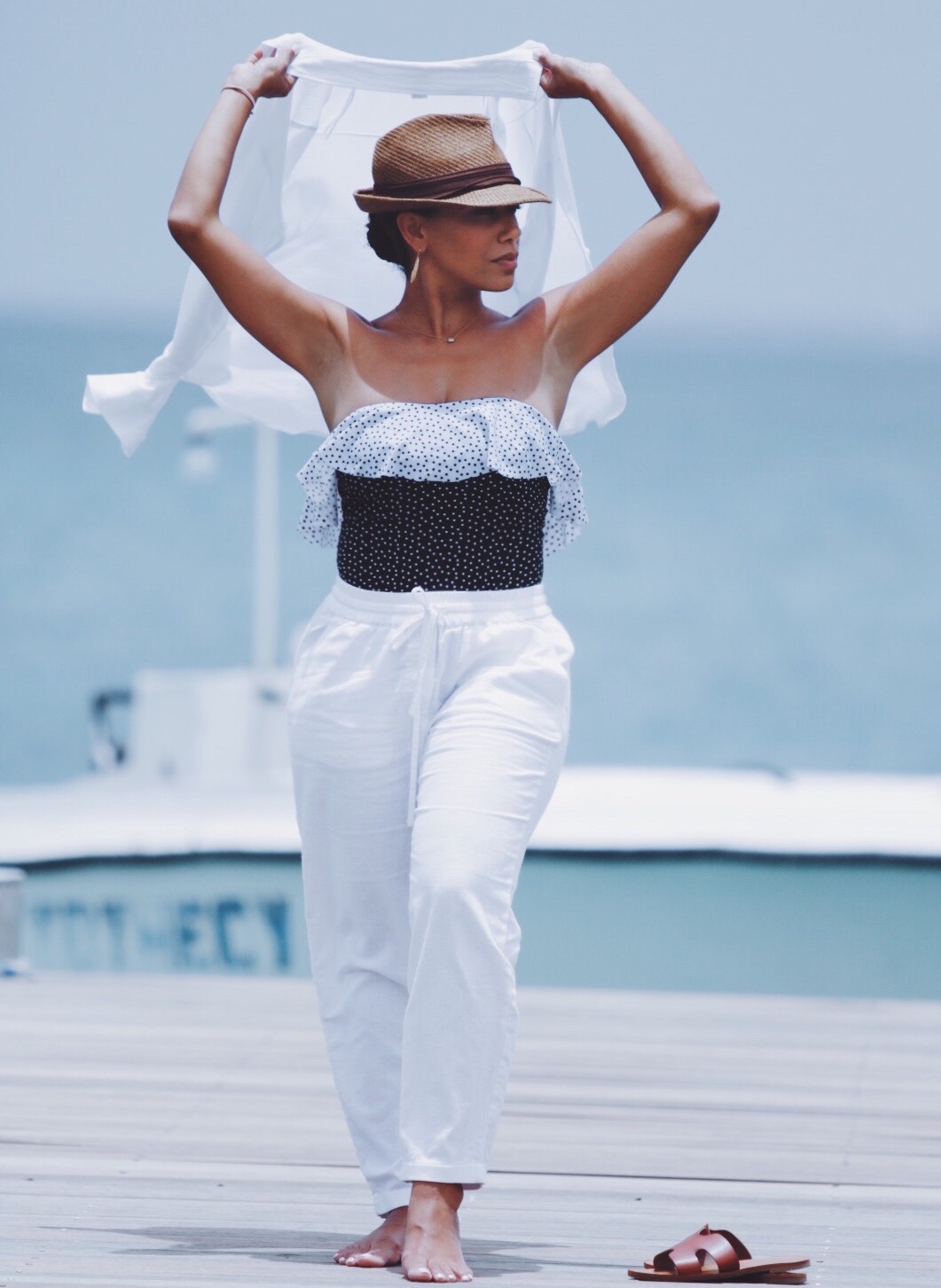 The Deep V-Neck 
Definitely a hint of sexy, while still keeping it all together, a deep v one-piece swimsuit is the perfect style for the transition from day to night and also for just lounging in the hot tub on vacation.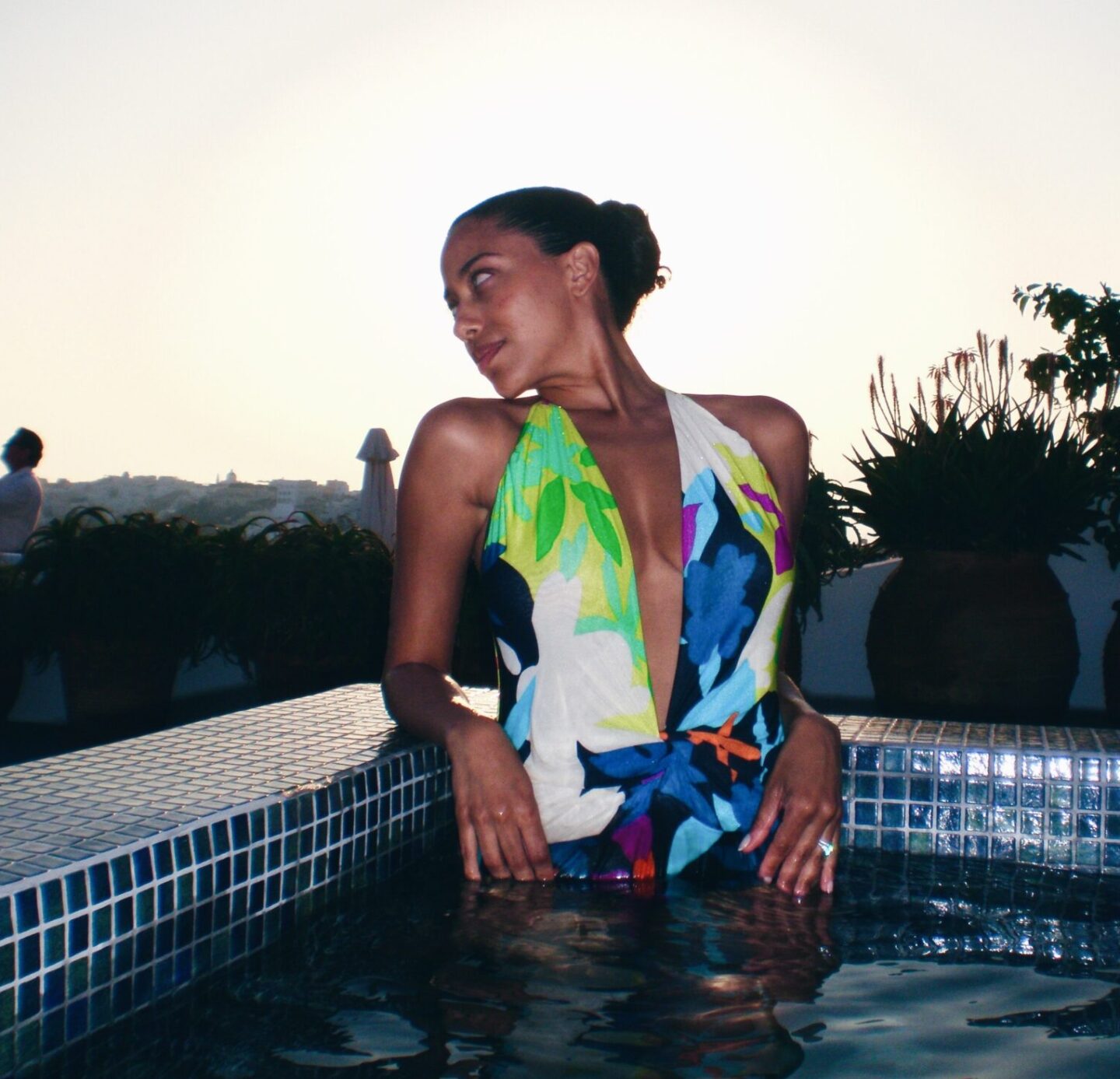 The Halter Neck
A halter neck one-piece swimsuit is great to showcase your shoulders and draw the eye upwards towards your face. I love this style best to go swimming in while still feeling stylish.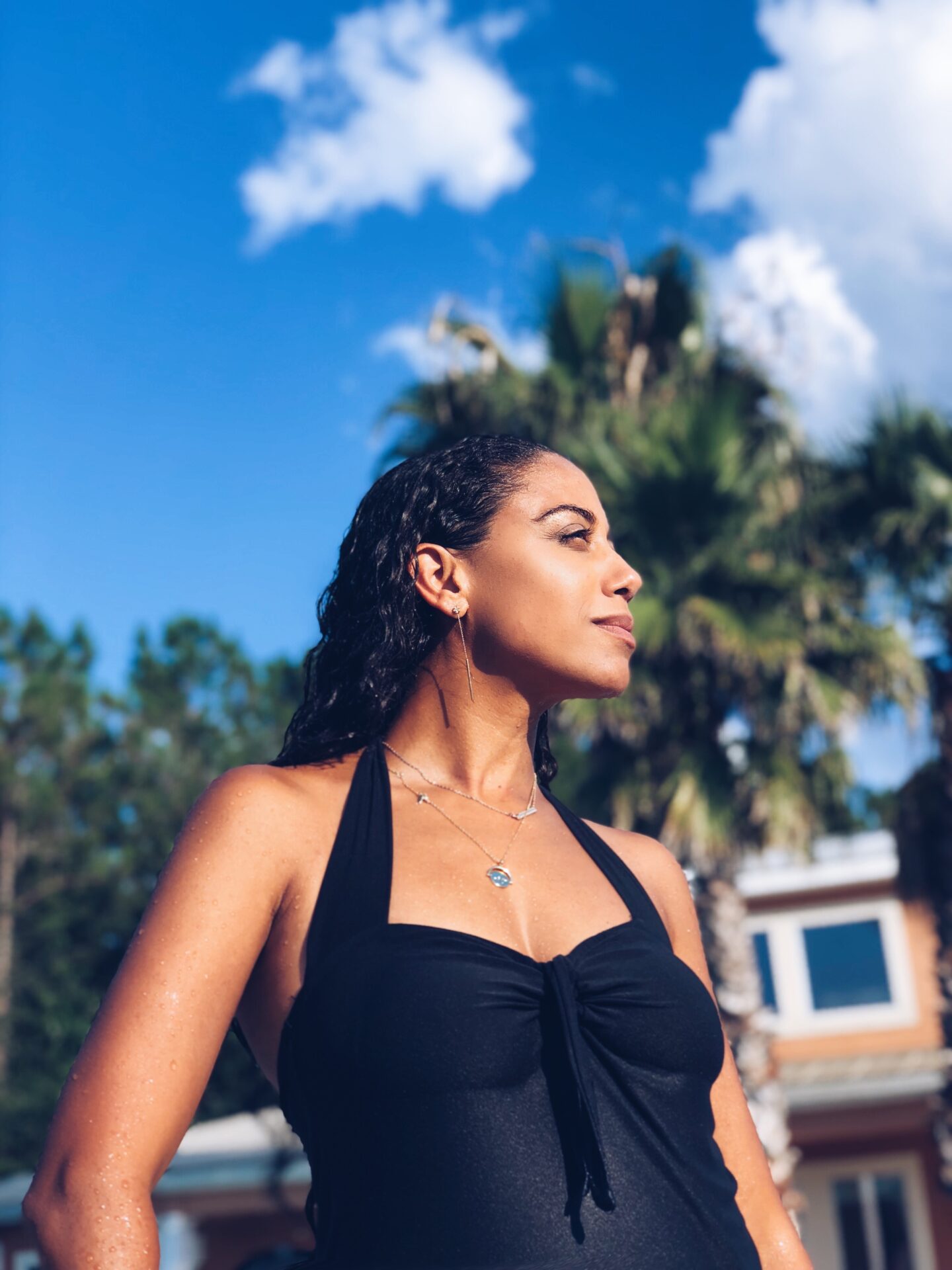 The Off the Shoulder
You know those days when you just want sit poolside, dip your toes in, but not really go for a swim? That's when I love to wear a pretty off the shoulder like this one.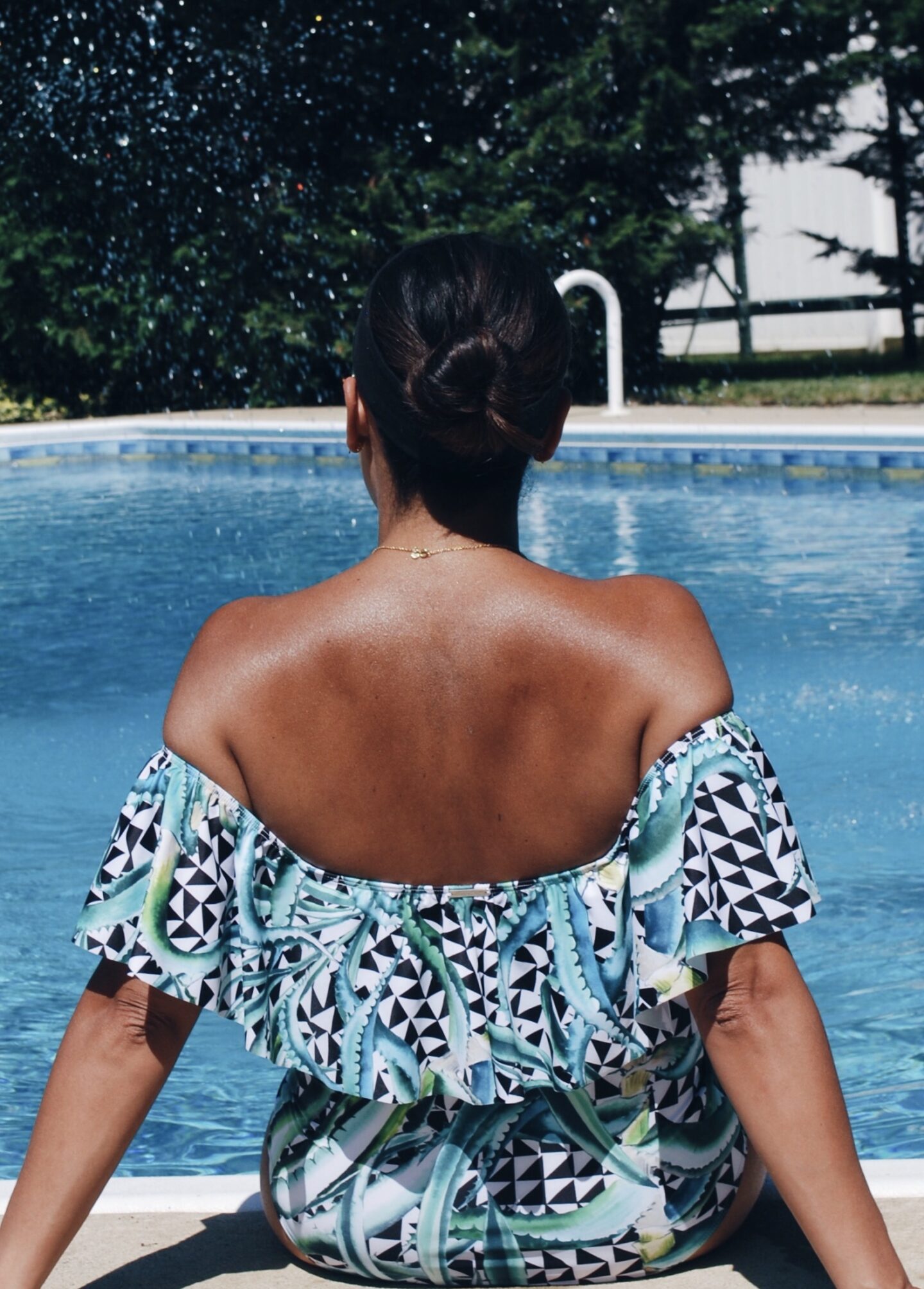 Which is your favorite style of one-piece swimsuits? Loved the post? Share it with a friend! Thank you for reading!