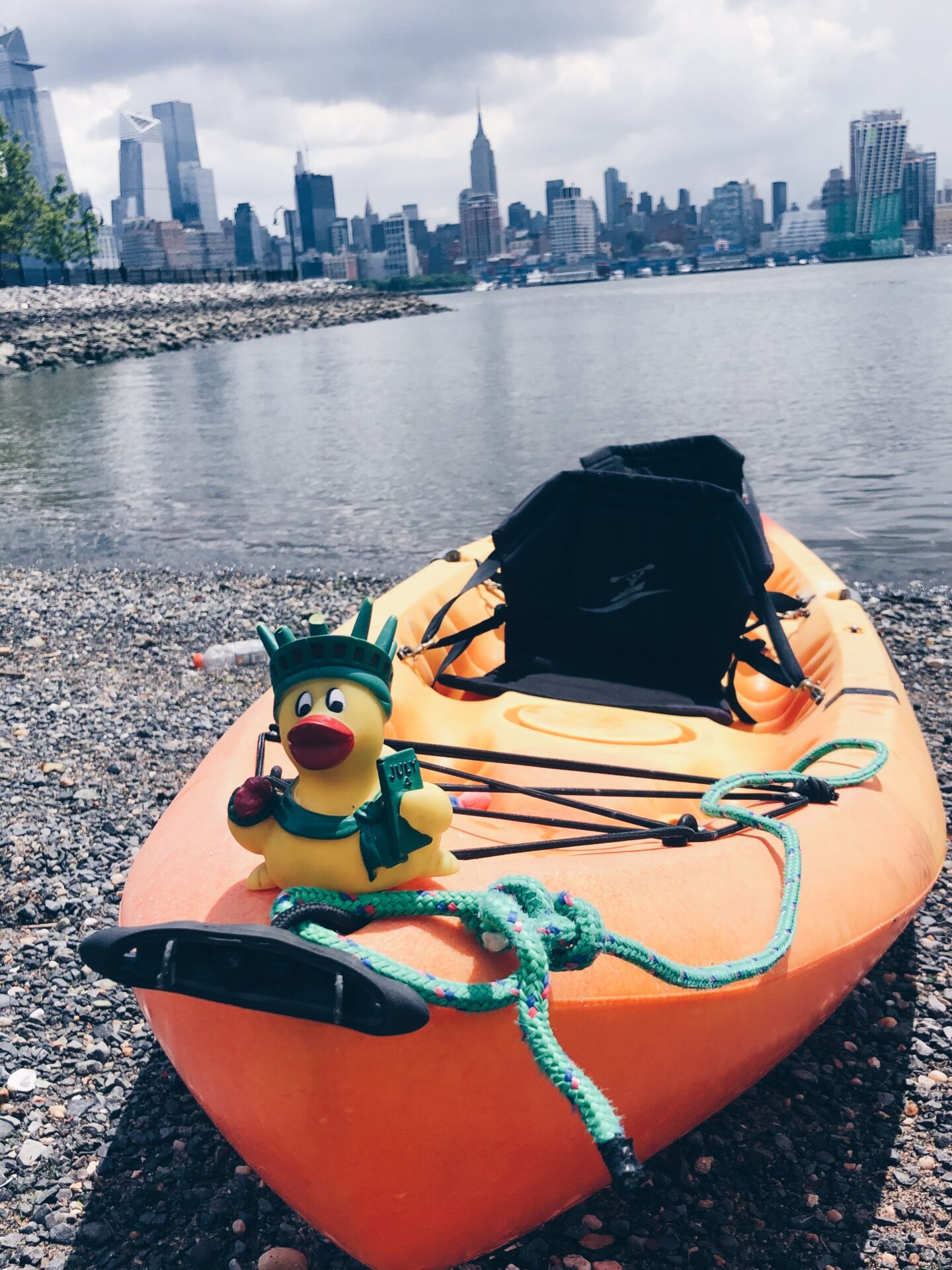 Ever think about kayaking on the Hudson River? I hadn't either, to be honest. But then having grown up with the New York City view at my doorstep, how could I not make it part of "Mom Camp" this summer, right? If you've been following along, I've been trying to do as many activities outdoors with my son this summer while we are still in the midst of a pandemic. Find my tips below on how to have the best kayak experience with your kids this summer.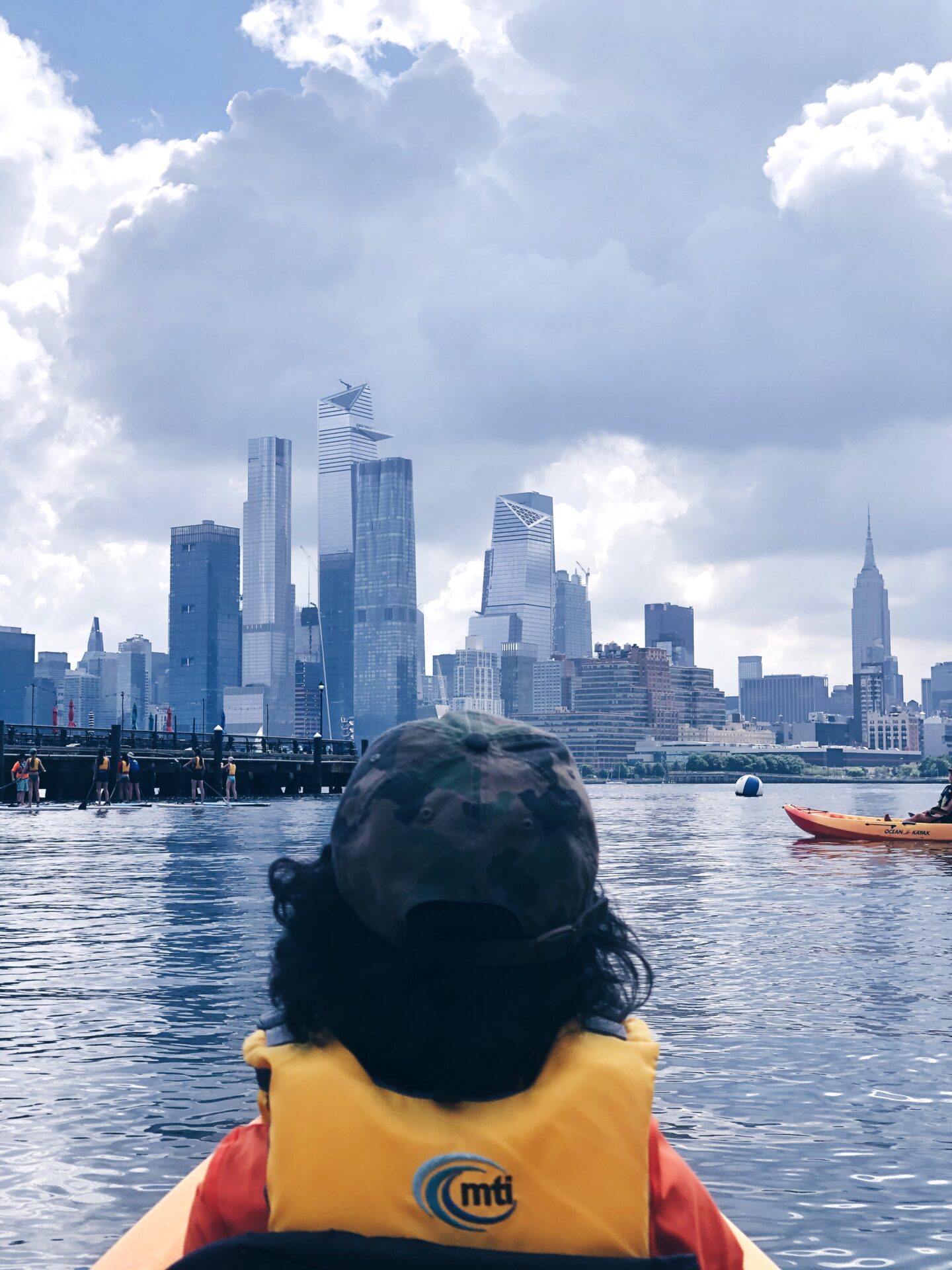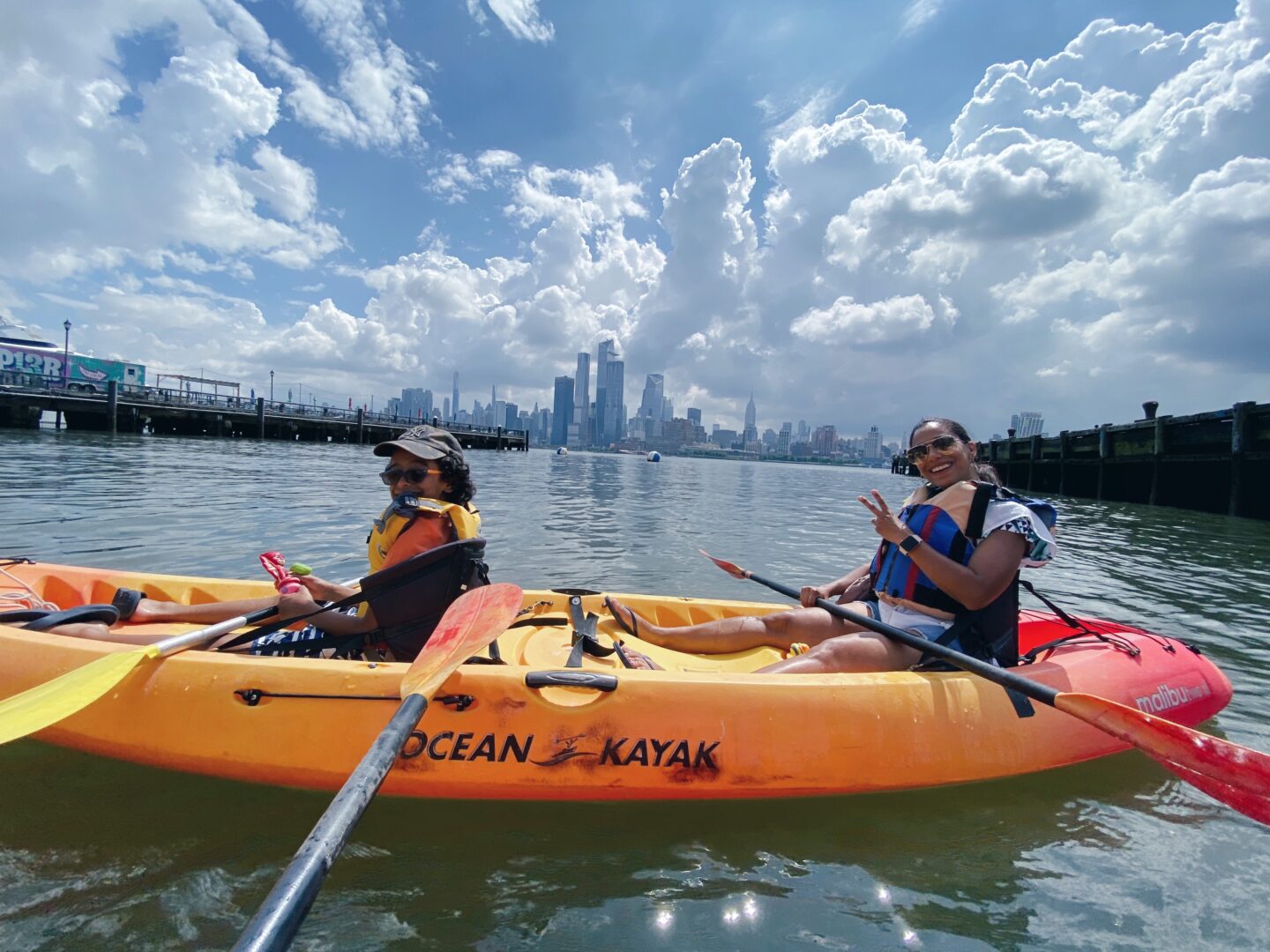 Plan to Explore Kayaking on the Hudson River 
There are several place you can kayak on the Hudson River. We went to Resilience Paddle Sports in Hoboken NJ. You can find the entrance in Hoboken at Pier 13 with a parking lot nearby (I paid $10) and right near the entrance.
We booked the Mommy /Daddy and me 1 hour trip for $20. They offer other kayak opportunities as well.
You can take little ones too. I saw a Dad with his 4 year old daughter and she sat very close to him and had her own paddle.
They provide the vest and paddles, and kayak, of course!
Other places to kayak on the Hudson (also from the NYC side) include: Hudson Boathouse (which provide free kayaking), Hudson River Park, Manhattan Kayak, and many other spots found here.
If you have options, try to book the earliest spot of the day or the latest. The afternoon sun can be too hot.
Wearing closed toe water shoes are best, but not necessary. I wore my flip flops and just took them off in the kayak. They were fine.
Sunscreen in advance. Especially on the back of neck and behind the ears for the kids.
Wear a hat and shades.
Bring your phone and put it in a waterproof lanyard case. I like this one best.
Prepare to have fun. You won't get really wet, but a few splashes here are there are likely.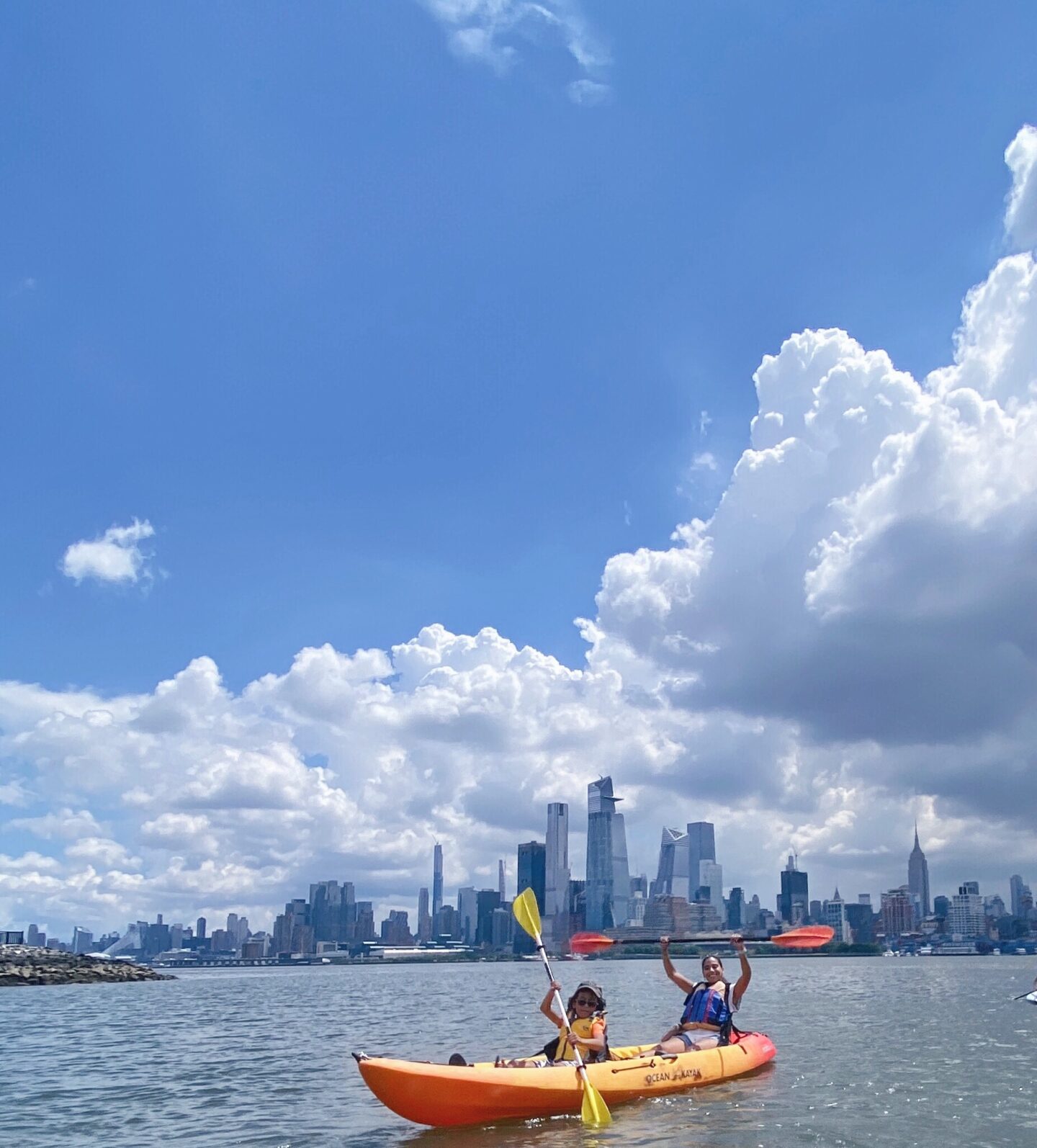 Know someone who would love to go kayaking, share this post and let them know what to plan to explore the Hudson River via kayak this summer. Would you kayak? Let me know below. Thank you so much for reading!