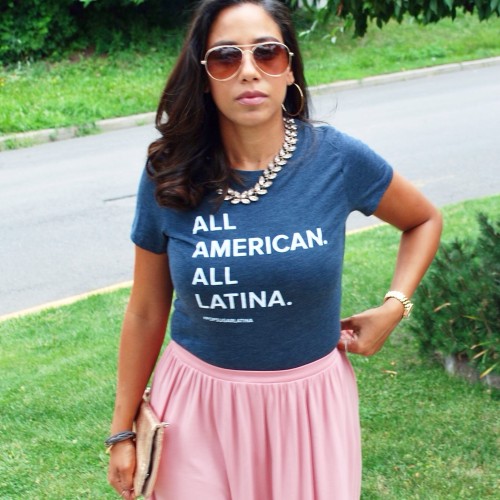 Happy Wednesday! Welcome July!! When I heard that PopSugar, the megawatt website of all things celebrity, fashion, food, and family (the list goes on!) was branching out to specifically target the Latina market, with PopSugarLatina, I jumped at the opportunity to be a part of it any way I could! I was thrilled when I saw this tee and even more so when I got the chance to style it. You see, I am an American woman. I am a Latina woman. And those two worlds easily live within me dictating the way I live my life and raise my son.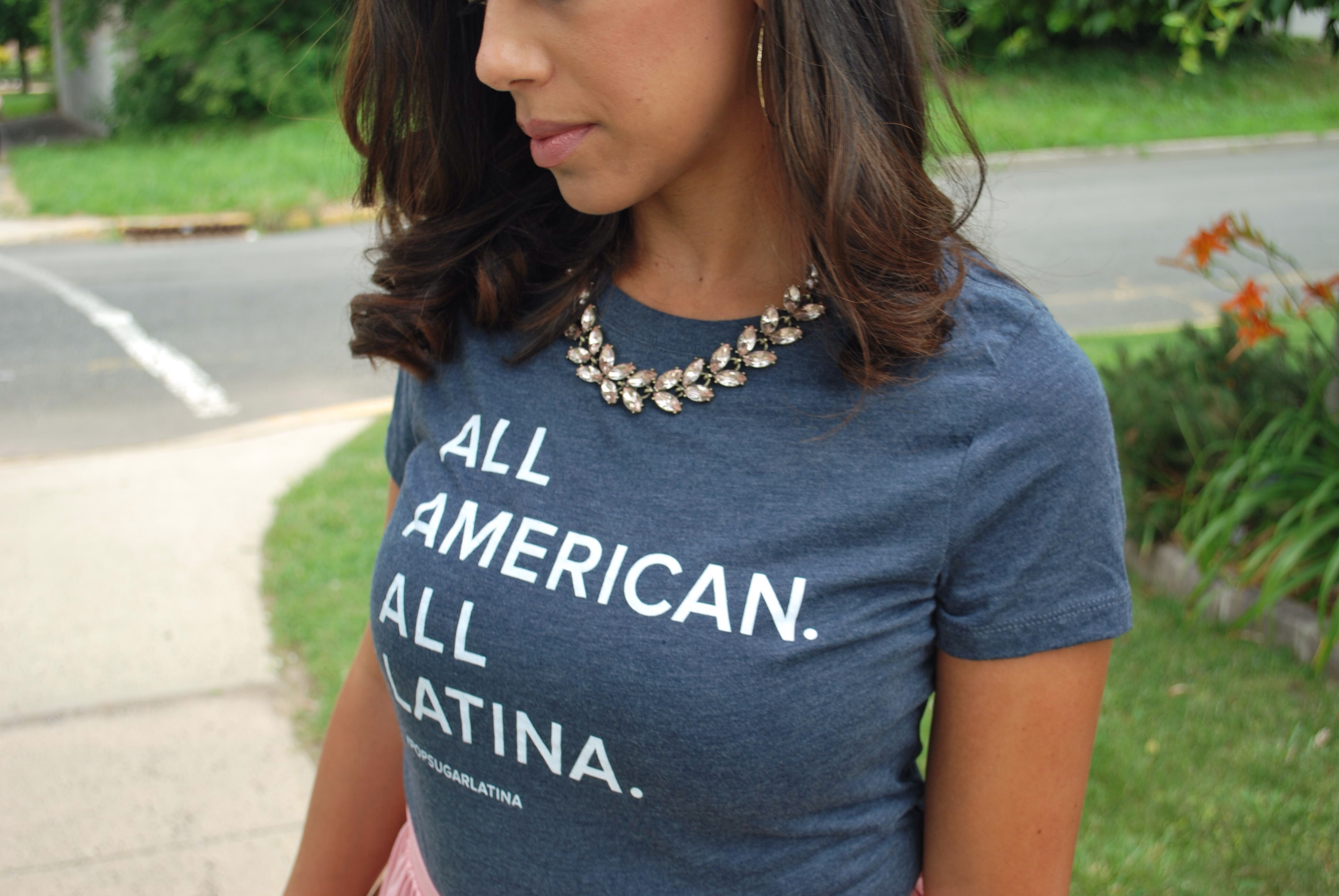 When I was growing up, I attended schools that were truly reflective of our country; a beautiful potpourri of cultures that make America what it is today. I was able to share my own culture while learning more about others. My best friend was Korean, my next door neighbor was from India, the boys across the street were from the Philippines and some of my friends from the block (I'm still Jessie from the…!) whom I played with had Polish and Irish relatives, to name a few.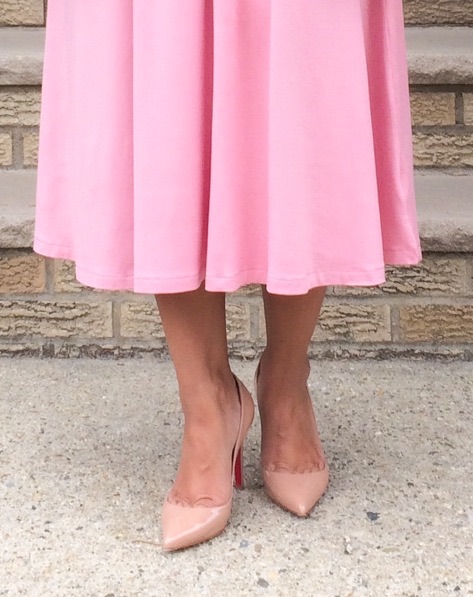 My grandmother was the youngest in her family and the only girl. What I recall hearing her early stories (she is no longer with us) of growing up, she reminded me that she was the first (and bravest, I think!) in the family to leave Puerto Rico to come to New York. I'm a little fuzzy on the details (I want to do more research!), but I do know that when she came to live here she immediately went to work and ensured that she was independent and successful on her own. She would have thought herself as all American and all Latina, as do I. She was beautiful and committed to making the best life for her family. My commitment to my family is the ultimate reason I do what I do! Although we have lived at different times (and times are surely different!), one thing is for sure, we embraced being both!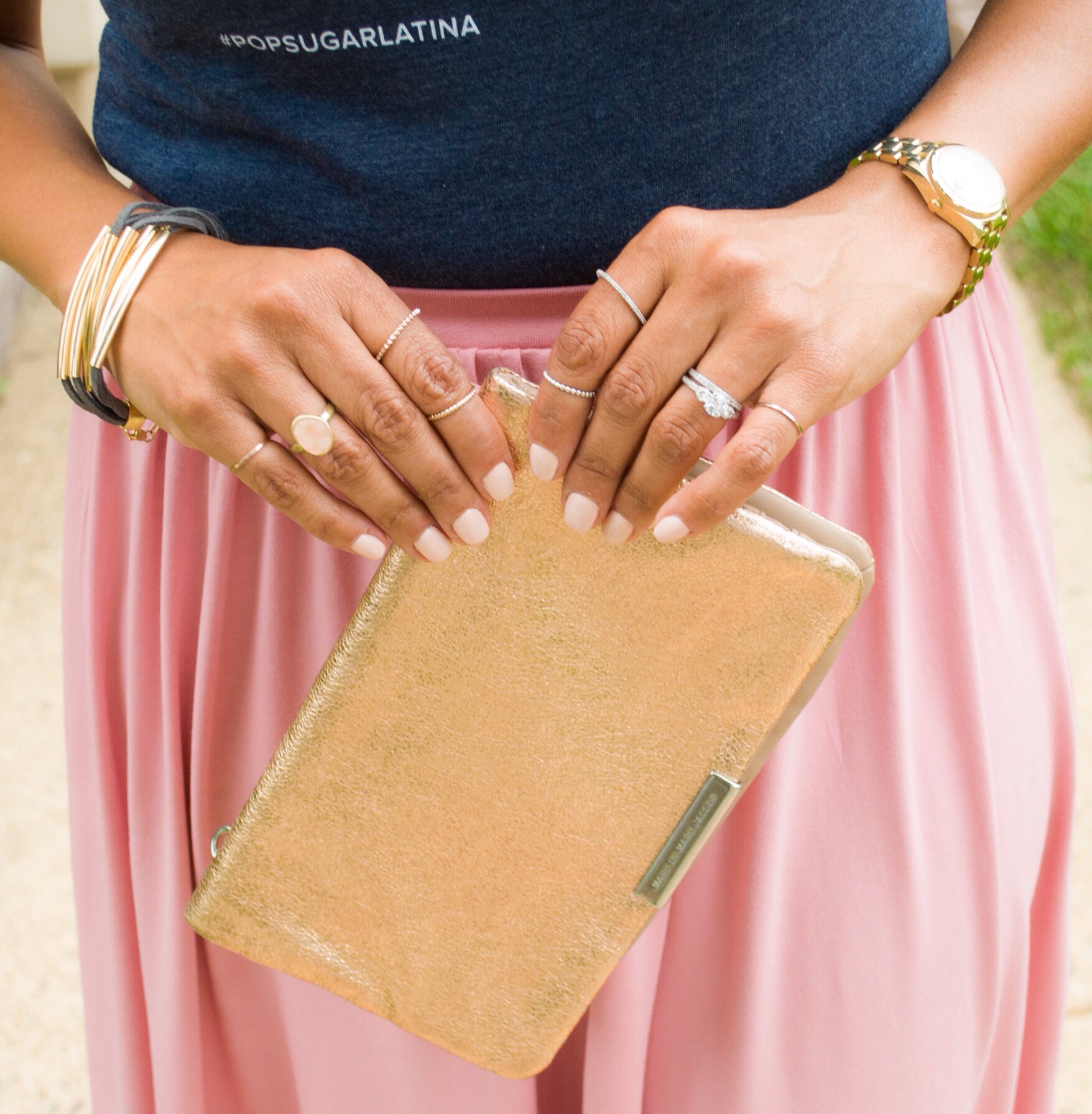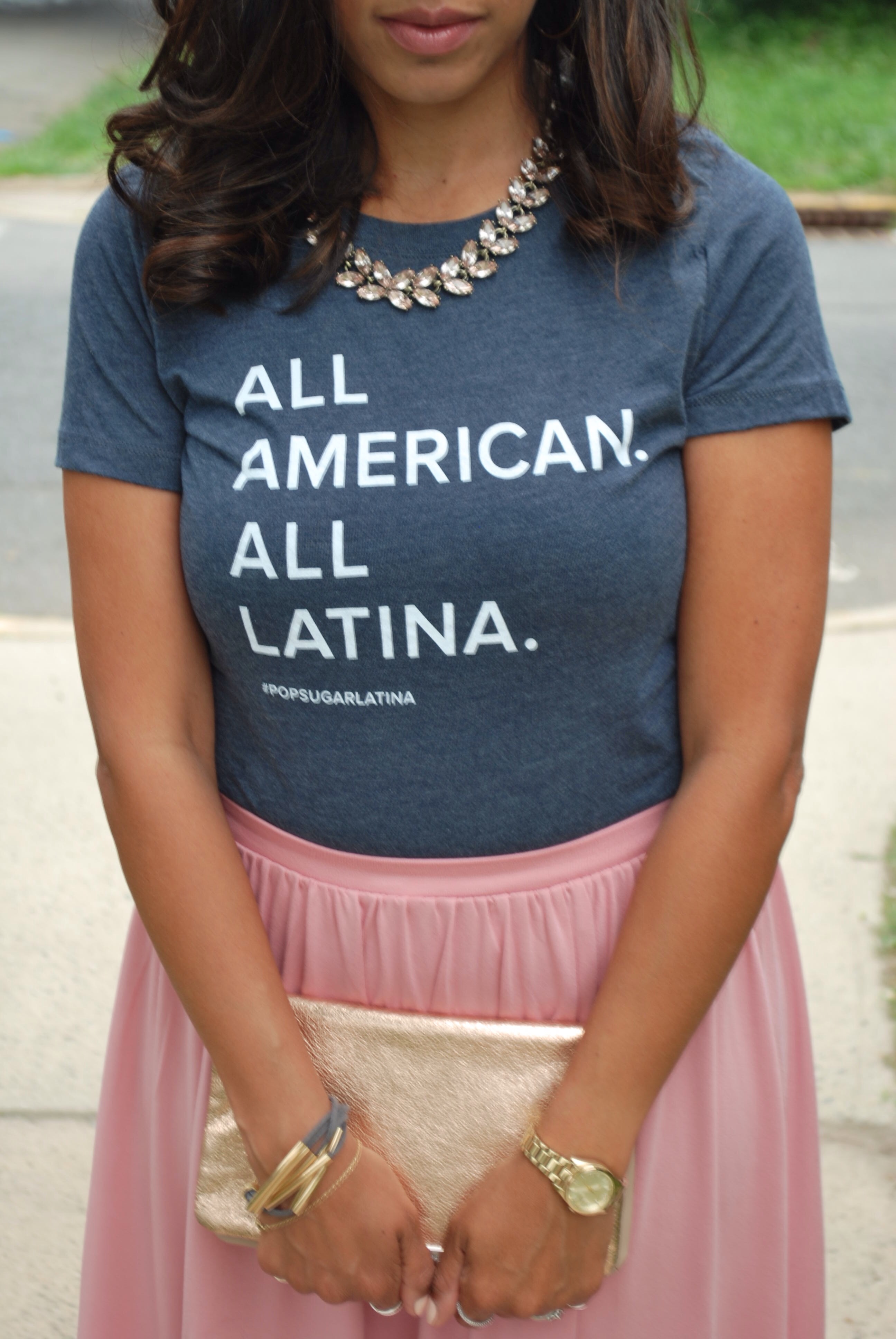 Outfit:: Tee thanks to PopSugarLatina , Asos Skirt, Marc by Marc Jacobs crossbody/clutch, Baublebar Crystal Necklace, Loft Sunglasses (similar here), Fossil Watch, Rings (various, some great piece I love here, here, and here!), Christian Louboutin Heels (similar pair here)
Thank you for reading! Have a great 4th of July!
xoxo, Jessica
Follow my blog with Bloglovin