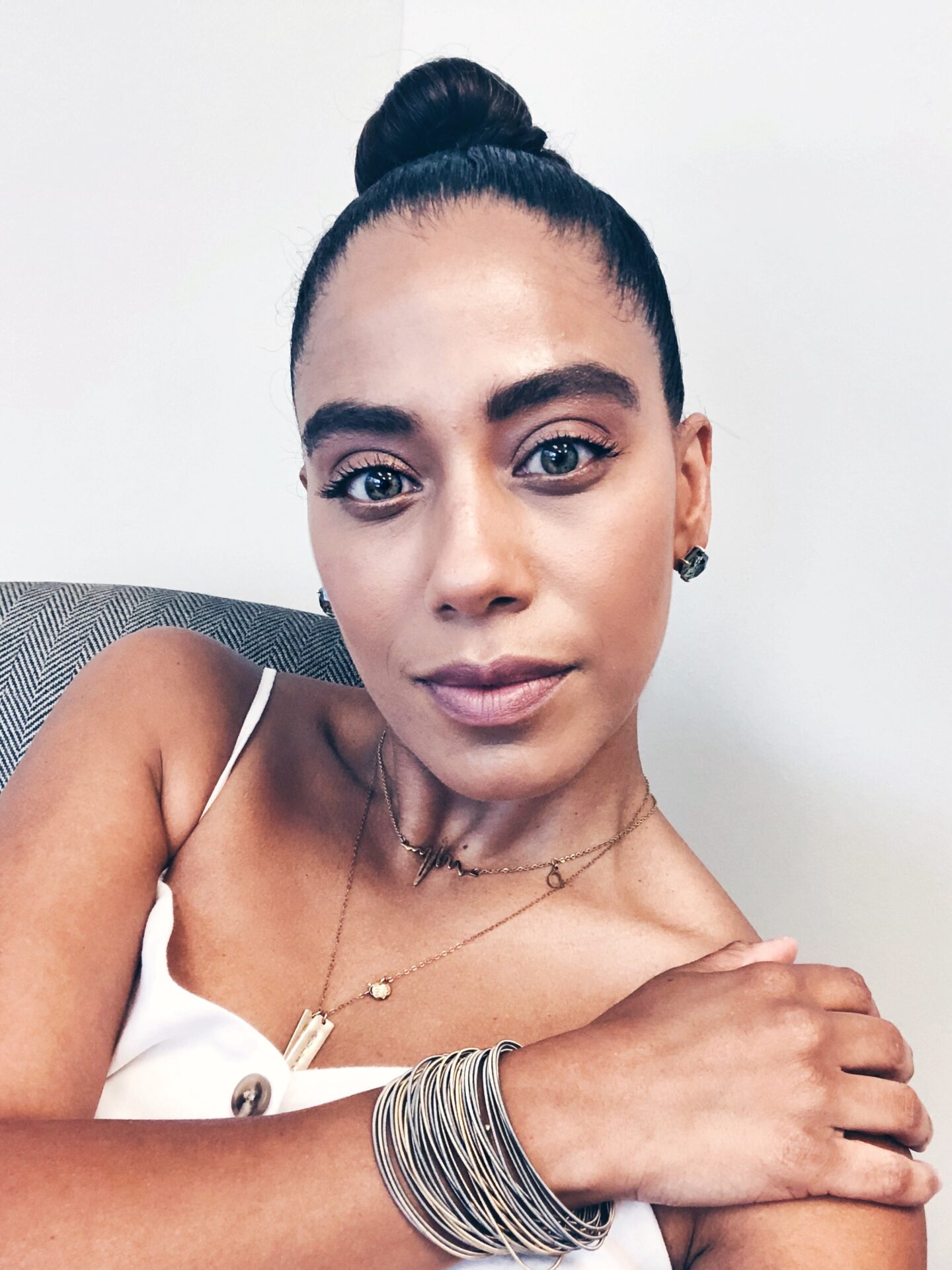 Working on keeping your skin glowing more now than ever? Wanting to use less makeup to get it? I am.  Wearing a mask (a must!) is wreaking havoc on my skin, and I want to be sure that I am using products that keep it healthy and glowing. Keeping my beauty routine every morning has given me the opportunity to have some sort of routine that keeps my skin in check. The best part is keeping my glowing skin routine simple without using foundation.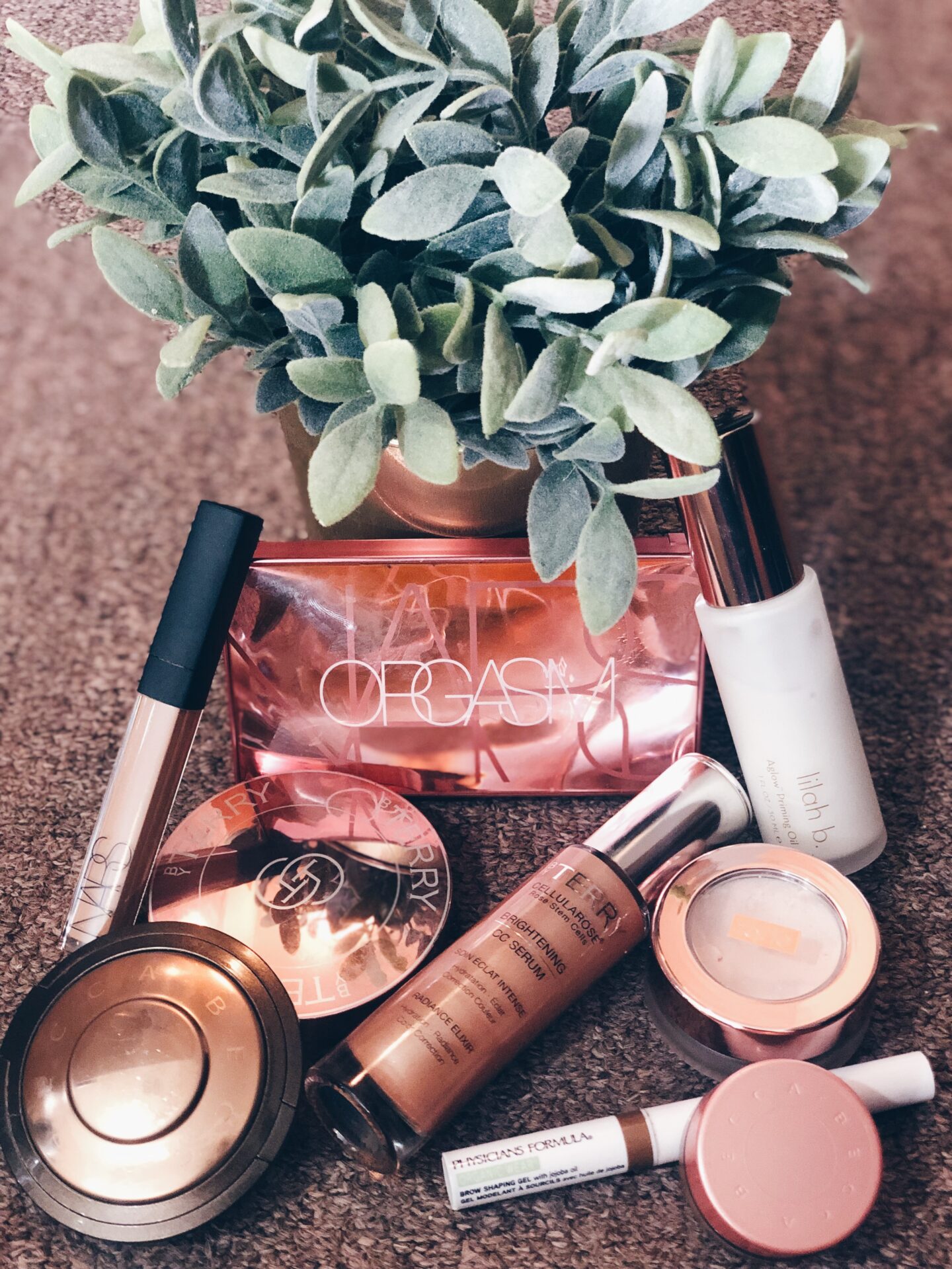 In place of foundation, I've been using my favorite CC serum that gives me a serious glow and a bit of coverage. On other days, I'll add a tinted moisturizer for a bit more coverage when I might have a hyperpigmentation spot or two.
As someone with combination skin (normal/dry), I find that products that have some form of hyaluronic acid is very useful to keep the skin hydrated with the moisturizing effects of that ingredient. It's also helpful to use cream products over powered products, when possible, to keep the skin dewy and looking fresh.
When I do use powder, I always finish with a face mist that provides extra hydration and lets all the products settle into a glowing finish. Olay's face mist is my current favorite to set my face without giving me a matte finish.
Featured Glowing Skin Favorites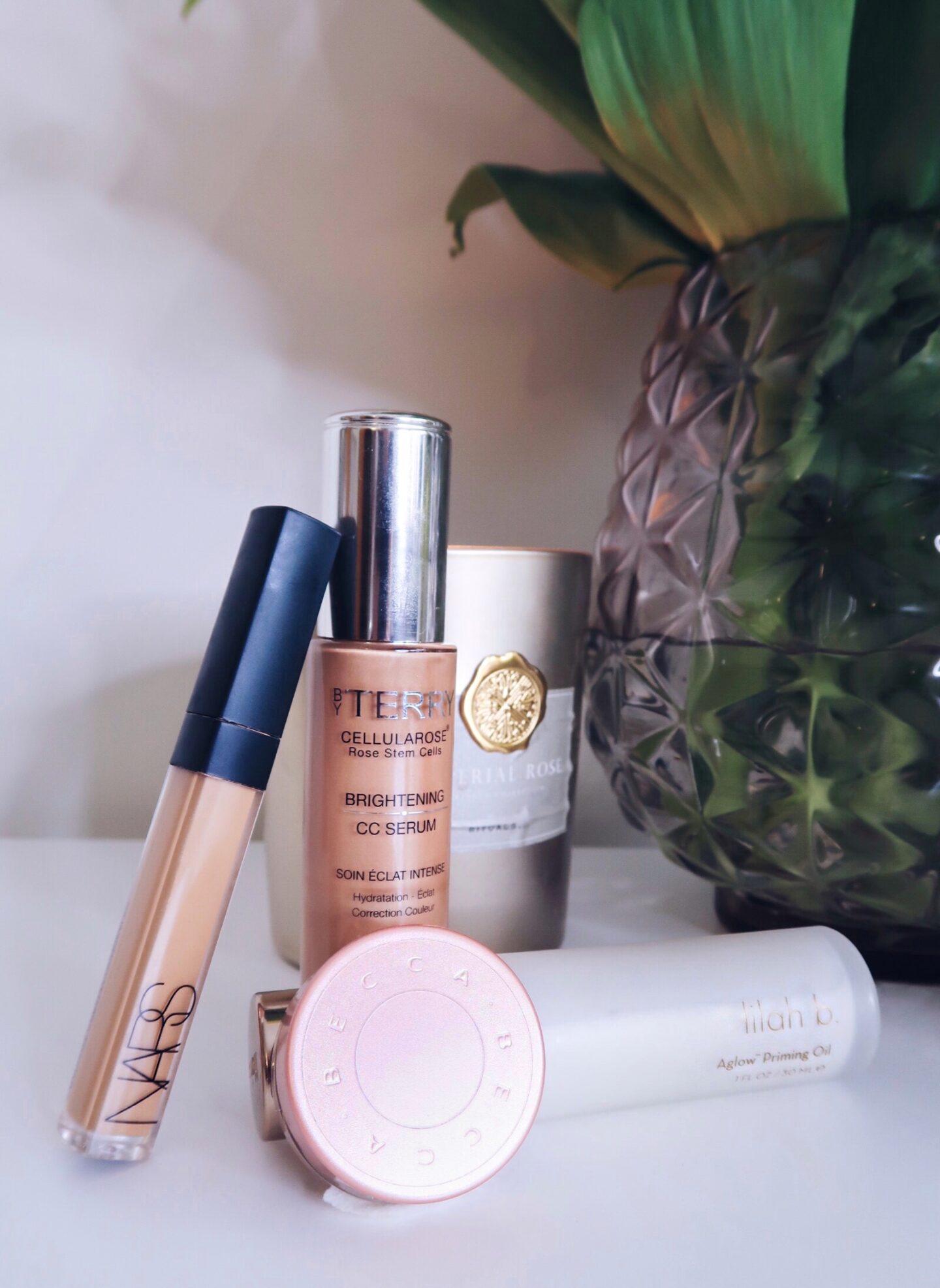 Want to see the products in action? Get ready with me in my video below as I chat all things skincare, share tips and tricks to skincare application and keeping your skin glowing with the basic beauty essentials you need right now.