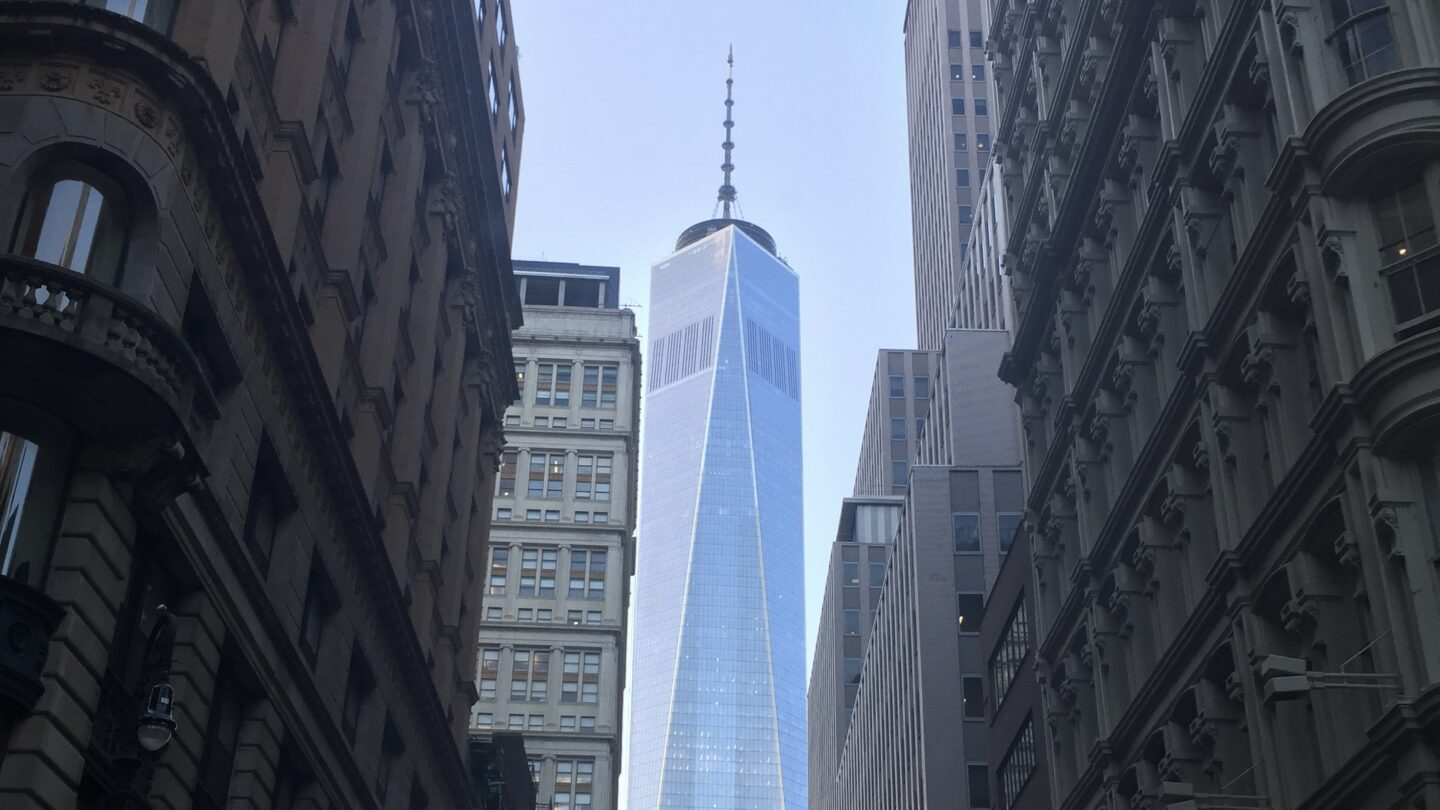 Growing up in Jersey City, I didn't appreciate how lucky I was to live right across from NYC until I was much older. I would see the twin towers almost every day from where we lived and they weren't anything other than the biggest buildings that stood out on the skyline across the river.
On 9/11/01, I wasn't home. I wasn't in the state even. I was in California at the Beverly Hilton with Marc Anthony as his personal assistant as he was preparing to perform on the Latin Grammys.
My hotel phone rang and it was a friend who woke me up and said turn on the TV. I gasped at what I saw and the first thing I did besides instantly cry was grab my camera and take photos of the TV. I needed to make sure it was real. I called my Mom and we cried. My father was a fireman in Jersey City, and I knew that he was going to be one of the fire departments to be called in to go. I tried to call him but I couldn't reach him at first. Then when I finally did, we watched together in horror as one of the towers fell. I remember him cursing. Anger and helplessness all in one.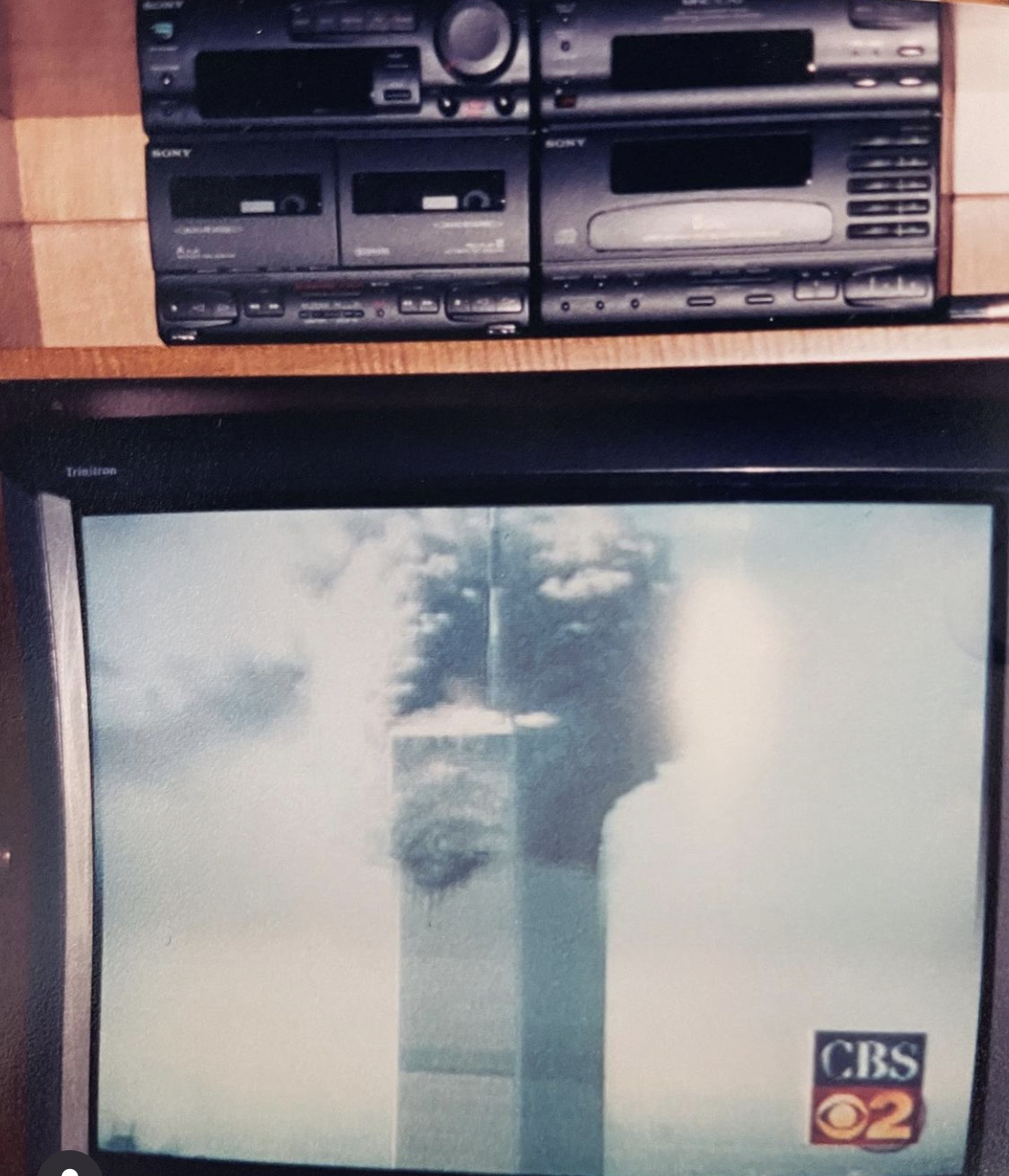 It doesn't go unnoticed that two days earlier we were all on a plane across to L.A. from NY as had one of the planes that were hijacked. Full of fuel. And a few days before that, we had just returned from Brazil and had been on his yacht where I took photos of the World Trade Center in the early evening light.
In the days that followed 9/11, Sony (Tommy Mottola) would help Marc and all of us with him (along with his band) to get bussed back home across America to NYC. We drove through Las Vegas, Utah, Chicago and finally arrived home on September 14th. I had asked to be dropped off at the GWB in Fort Lee to make my way back home with a friend who picked me up.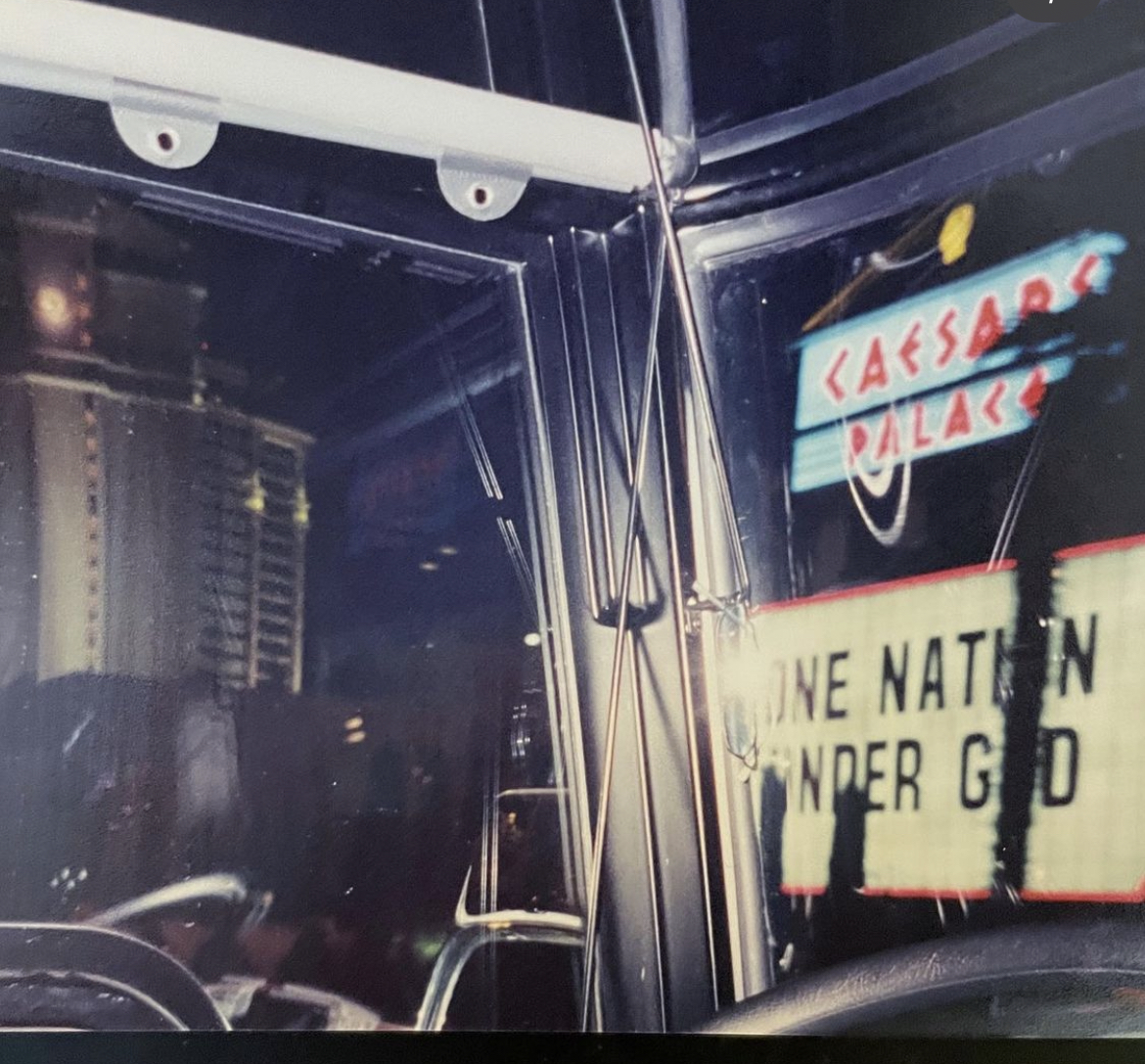 So much happened after that. So many untold stories of sorrow and heroism. We lost a friend in those towers who worked at the Port Authority, and so many more.
Today, I honor all of those souls who did what they could and sacrificed so much to make us whole again.