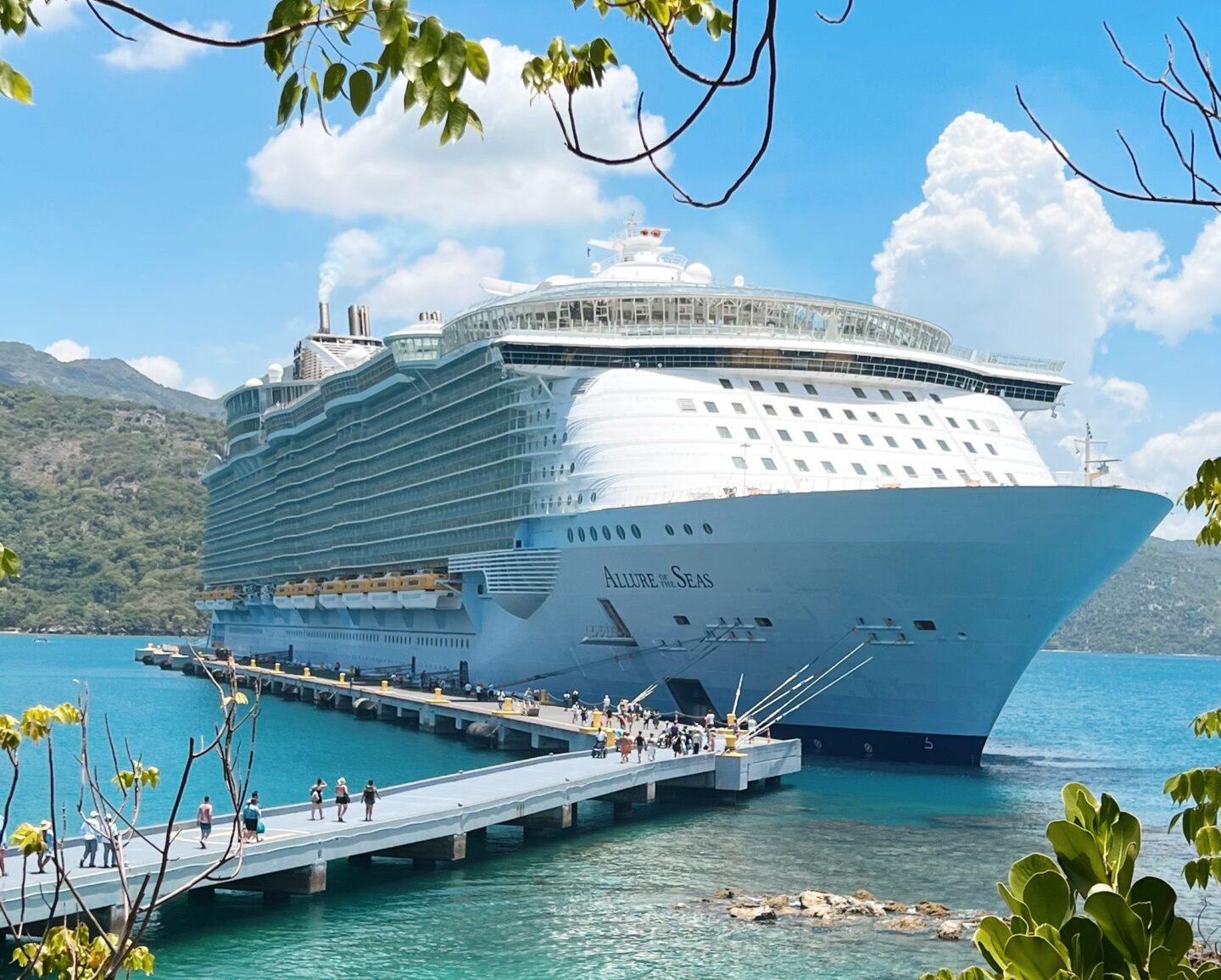 If you've been following me on any of my social media – other than here – you'll know I've become a bit obsessed with going on cruises since traveling on my first cruise in 2019.  In fact, I love to travel on cruises so much that I have gone on 7 cruises since. There is some back story that I'll be happy to share on how that all happened, but I figured I'd share a quick 3 tips for your first time traveling on a cruise. Of course, I love all travel and will continue to do so.
My most recent cruise was on Royal Caribbean's Allure of the Seas (my 2nd time on the ship), and it was the most normal return to travel I have seen in awhile since pre-pandemic. A round-trip nine-day cruise through the Caribbean ports of Haiti, Aruba, and Curçao from Fort Lauderdale in early July. We had a balcony 9th floor room – see our room tour here – and it was the perfect spot just close enough the elevators while far enough away from the action to have a quiet room.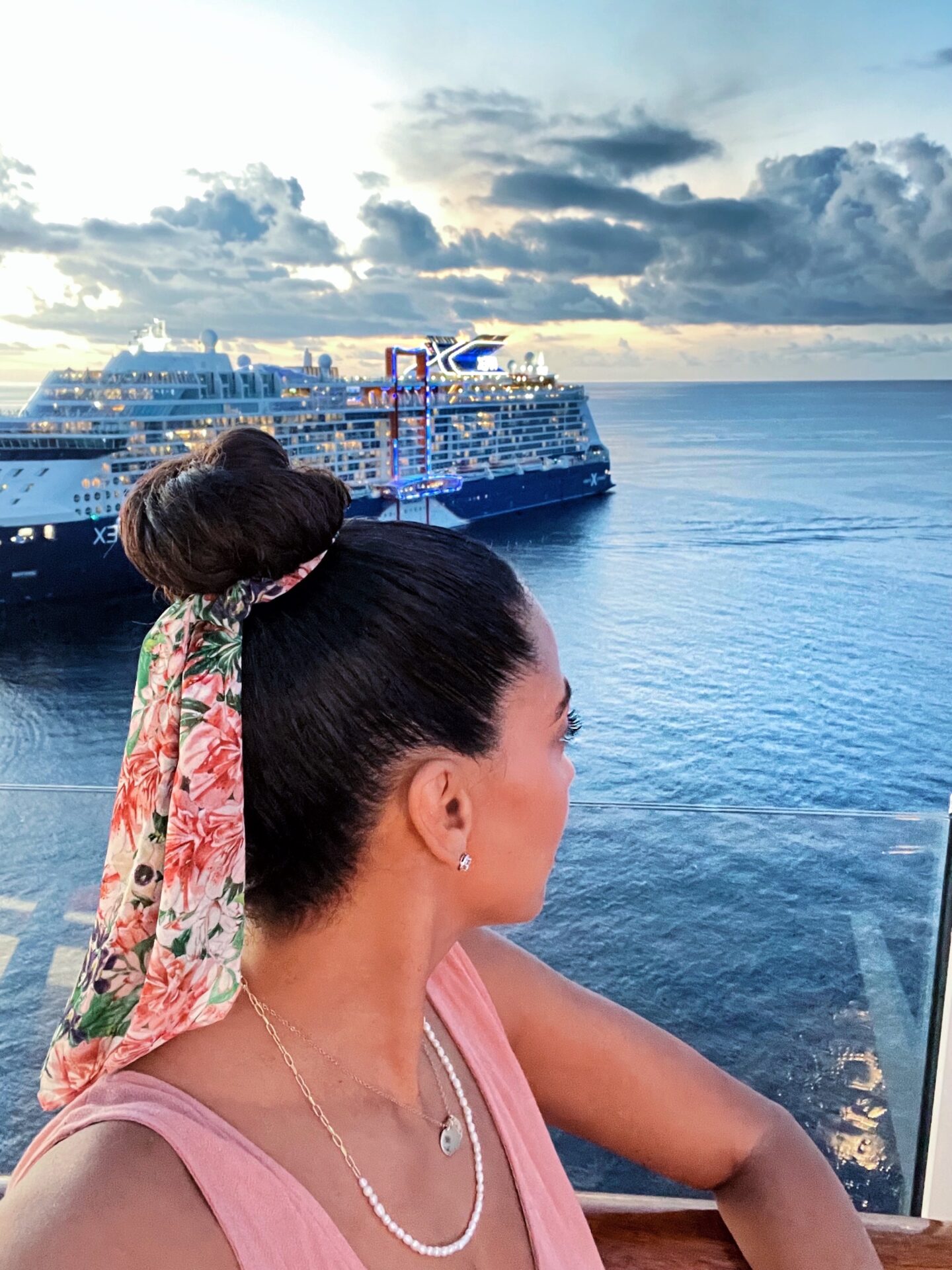 Tip #1  Use a website called CruisePlum for the best last minute and/or specific room rate deals for any of the major cruise lines. Surprisingly, not many people know about CruisePlum – but now you do. You're welcome! ;-)
Tip #2 Book your flight at least one full day before you are getting on board your cruise. Don't take chances with your flight that would jeopardize you missing your cruise altogether. Most cruises leave on a Saturday, Sunday and small shorter length cruises leave on a Monday. Of course, all the days of the week are up for grabs – so just prepare to take the extra day off of work, if you have to.
Tip# 3  Deciding which ship should be your first cruise to travel on can be confusing. Here's my take on which and why.
Favorite Cruise for Couples: Celebrity Cruises – I have been on Celebrity Edge and Celebrity Millennium, and will be on Celebrity Beyond in a few months. Why? I enjoy exquisite attention to detail in architecture and classic elegance with a touch of modern edge. Great for couples, but they do have a Kids Club. (Although, have you heard of Virgin Voyages? – I'll say more after I  take my first cruise with the cruise line. I've been aboard Scarlet Lady for dinner while she  was docked in NYC, and she is beautiful. See some of her beauty in a Instagram Reel here.
Favorite Cruise for Families: Royal Caribbean – I have been on Harmony of the Seas, Navigator of the Seas, Independence of the Seas  (just my tween son & I) and Allure of the Seas (twice). They have the water area just for kids with all the bells and whistles, Johnny Rockets, parades, carousel, 10-story slides, large bungee domes with VR games, a dedicated island called Perfect Day at Coco Cay (Bahamas) and so much more. To be fair, I have not been on a Disney Cruise (yet!), but in terms of price and value – this proves to be one of the best first time cruise lines for families.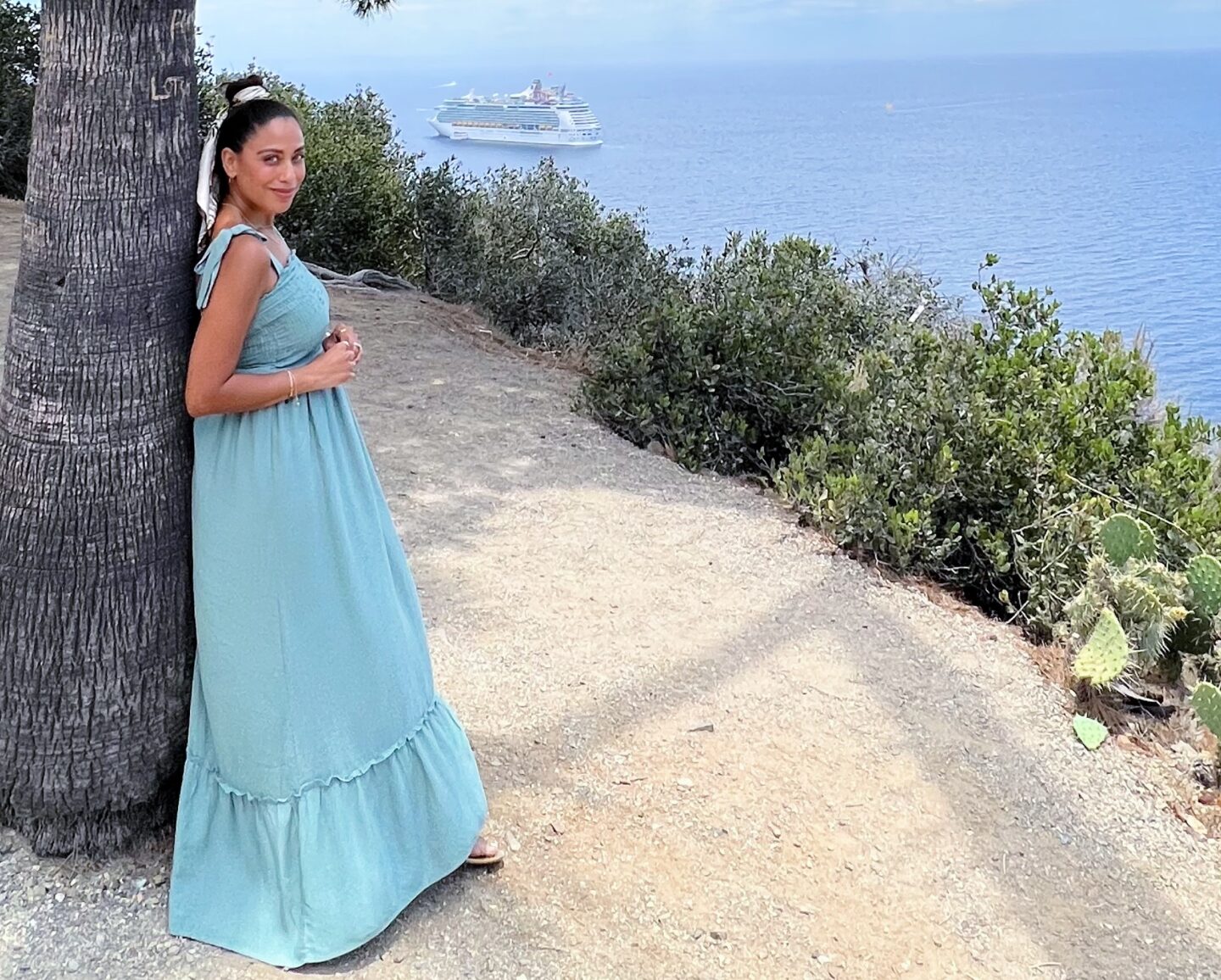 Trust me – there are so many more first time cruise tips that I learned in such a short amount of time cruising, and I'm happy to share them on YouTube or a future blog post. Let me know in the comments below.
Until next time…