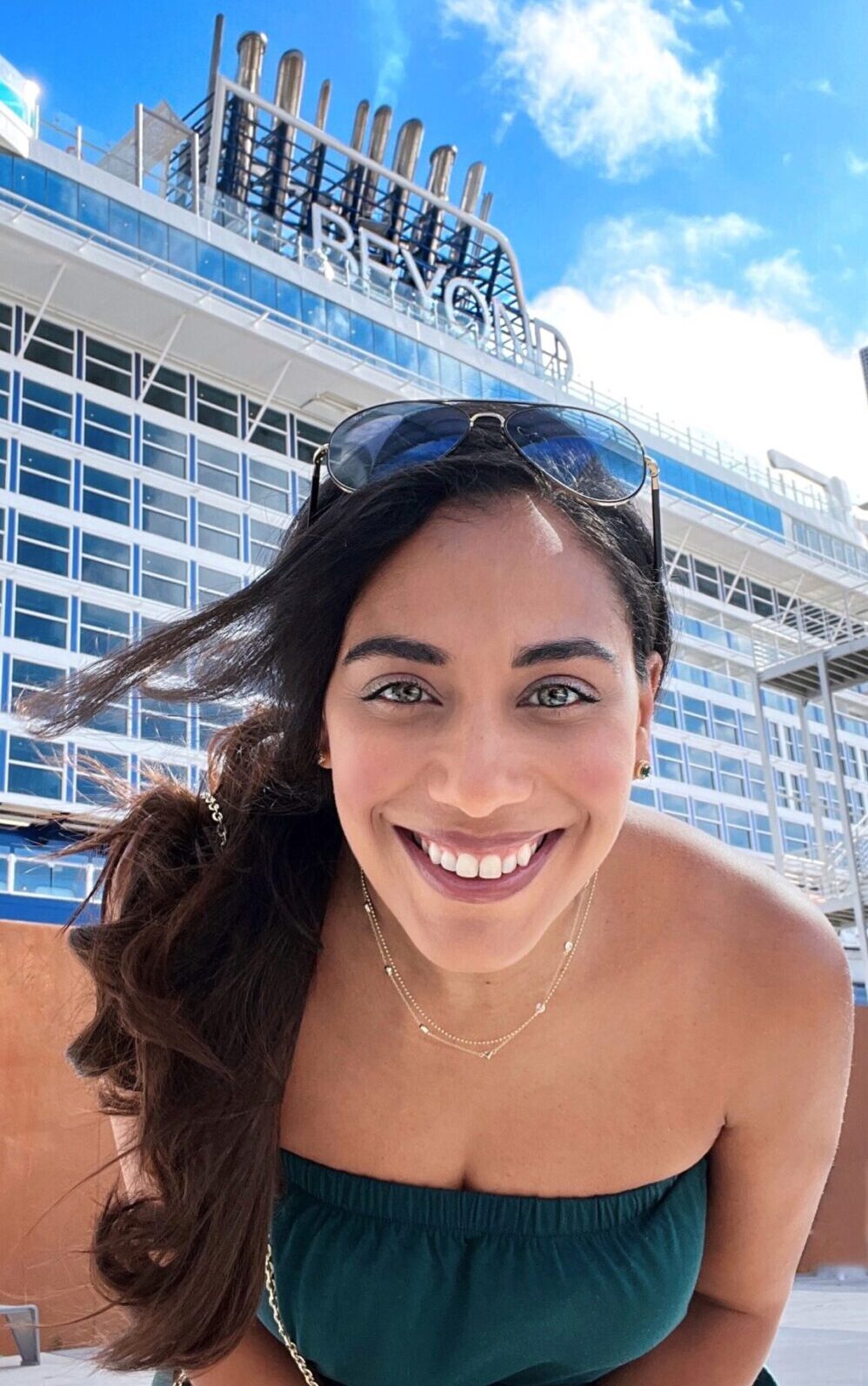 You googled 'things to do before you book a cruise" and fell upon this post. Well, I am happy you are here because my hope is to help you so that you know exactly what to do before booking your cruise and avoid the pitfalls I made along the way when booking my first cruise. By the way, I learned pretty quickly what I had to do before booking my cruises because I went on my first cruise in 2019, and given there was a whole 2 year pandemic in between, I have now sailed 10 cruises since – all while having limited time to travel given my other work life obligations. So here you go:
Book your cruise with a travel agent

. It may sound obvious, but the cruise websites are so alluring with their easy booking and tempting sales, you'll think a quick " put it in the cart, buy it and worry later" because you booked it just in time before that ticking sale clock went off (I'm sure you've seen it. Ha!). I did it once, and if it weren't for my travel agent – who I got later – and told me I could have booked the same trip for much much less by booking with her, I wouldn't have known. I have only ever used MEI Travel, but I also know Countdown Travels offers amazing deals as well.  The major bonus booking with an agent? They always have access to  travel-agent only perks that they can offer you like onboard credit.

Decide the ship size

and

age of the ship

you want to experience. If this is your first cruise, you may not know what size of ship will float your boat but it's a good idea to at least research what might matter to you most on your cruise vacation. Megaship brands, like Royal Caribbean or Celebrity have different classes of ships. For example, Royal Caribbean cruise lines has 7 difference classes of ships some of which are Freedom, Oasis, and it's upcoming Icon class – which would be for the 10,000 capacity cruise ship and to be the largest in the world when it sets sail in January 2024 Icon of the Seas. Some ships are known for being more kid-friendly than others, while you might want to simply try an adults-only cruise like Virgin Voyages. Some have epic slides and rides or activities like ice-skating and merry-go-rounds, while others have more adult focused activities and luxury brands to shop from aboard the ship.

Plan your travel dates sooner than

you think. For example, if you live in the Northeast but the cruise sails out of Florida on a Sunday afternoon, expect to arrive the day before when you plan to travel. As you can imagine, travel these days always comes with unexpected twists and turns, so by getting to your sail away destination a day early it gives you time to ensure you wont miss the ship. Bonus: you can wait to buy all the sunscreen sprays, and other items you don't want to pack in your luggage or can't pack in your carry on.

Decide who's drinking

. Almost all cruise lines offer drink packages (Virgin Voyages offer a bar tab – that you can learn about here), so it's important to prepare to discuss with your travel agent your plans for your alcoholic drinks because it can become one of the priciest parts of your cruise ship that is not part of the cruise price you have already plan to pay for.

Where you want to go

. Seems obvious that you would think about where you want to go on a cruise, but if you're like me I only thought of the Caribbean or Mediterranean. I had never thought of a New England or Alaska cruise, or a transatlantic cruise or even a repositioning cruise. Basically, there's more to cruising than island port or multi-country European hopping. Imagine New England at the turn of autumn and seeing all the changing foliage or Alaska to see all majestic views of the glaciers and animals or the Galapagos to witness a part of the world many don't get to see. Maybe you want to take a one-way trip across the Atlantic, which can be an exciting longer cruise of 12 to 14 days, or a cruise that is changing its sail away port for the upcoming season. All in all, the more you research and ask around – you'll see booking your cruise can be filled with so many options that you'll want to be ready before handing over that credit card.
Let me know if you have cruised before and on what cruise line. Would love to hear your thoughts.