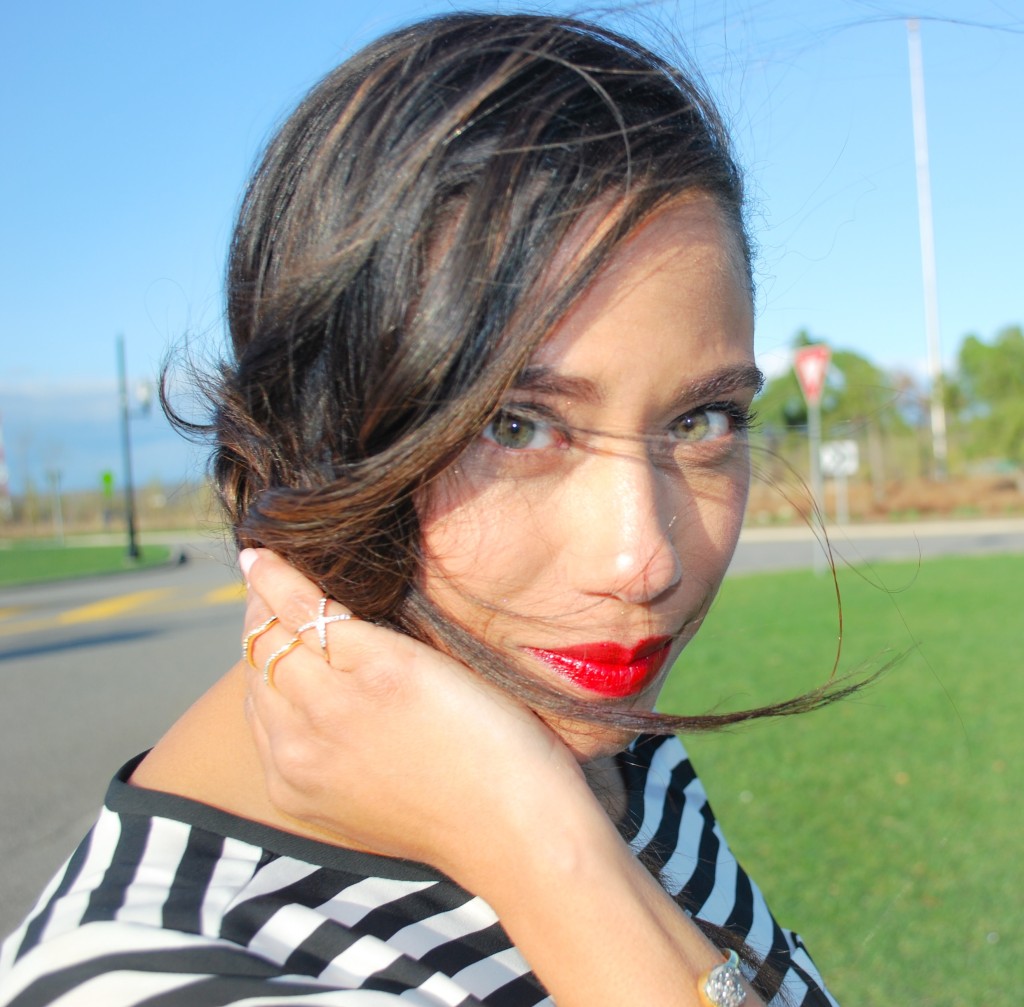 Happy Sunday! Being able to share my love for fashion and actually be in the clothes on the blog has been a long road I've had to travel.  From losing baby weight after a loss (this takes on a whole new meaning!) to fitting in those skinny jeans (why do we do it to ourselves, ladies?), it was not easy. But here I am. And this look is quite symbolic for my current state of mind.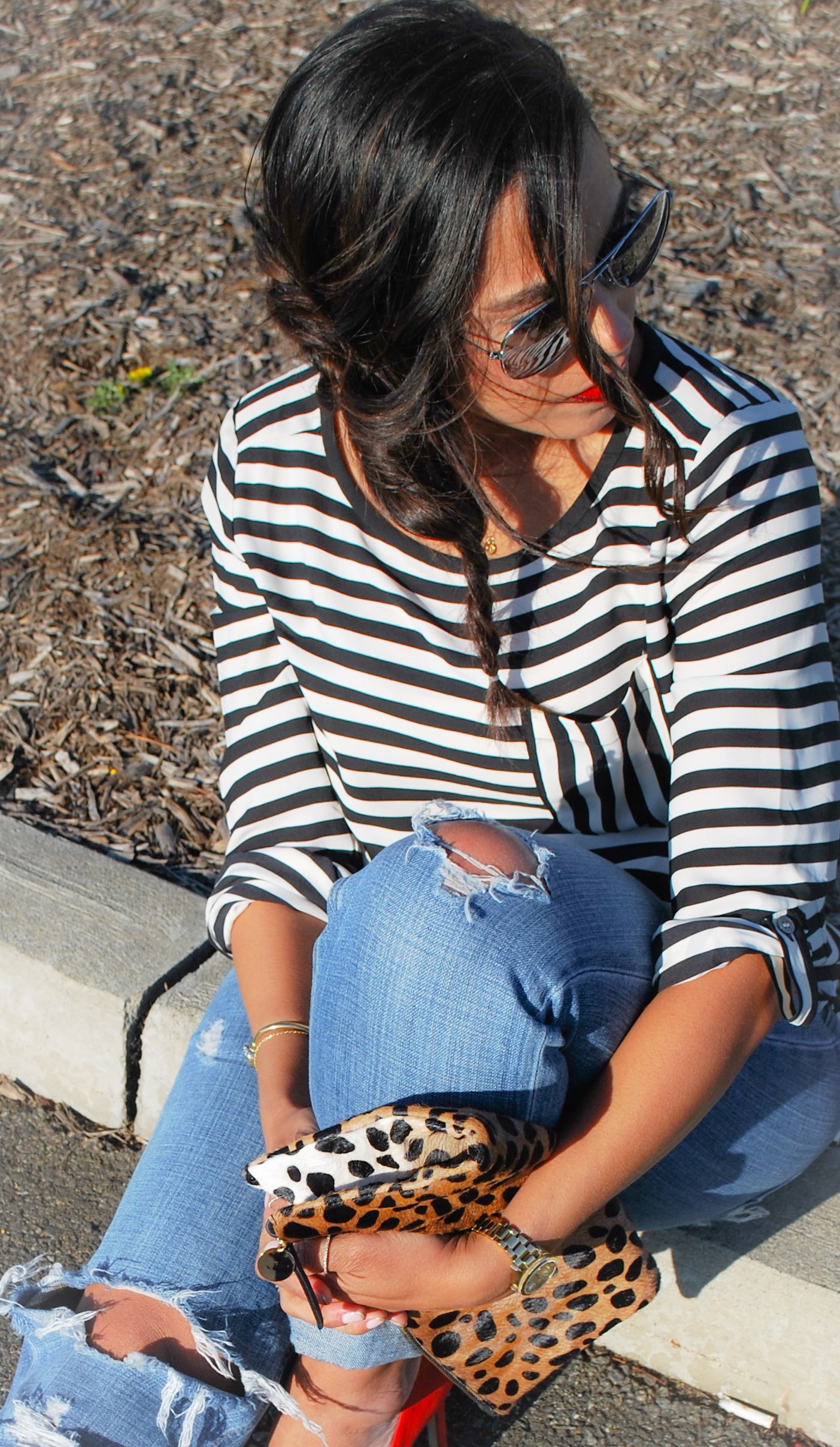 There are so many theories out there as to why stripes and leopard print is pleasing to the eye, and I've chalked it up to the basic rule that nature dictates what we wear. You've got the leopard and the zebra. One predator. One prey. In chase. And that's exactly where I am now. Some days I'm very much the predator, taking advantage of all that I have going for me in life. On other days, the world is very much on my hide, chasing me down with moments that are forever different in the way I perceive them. But here I am.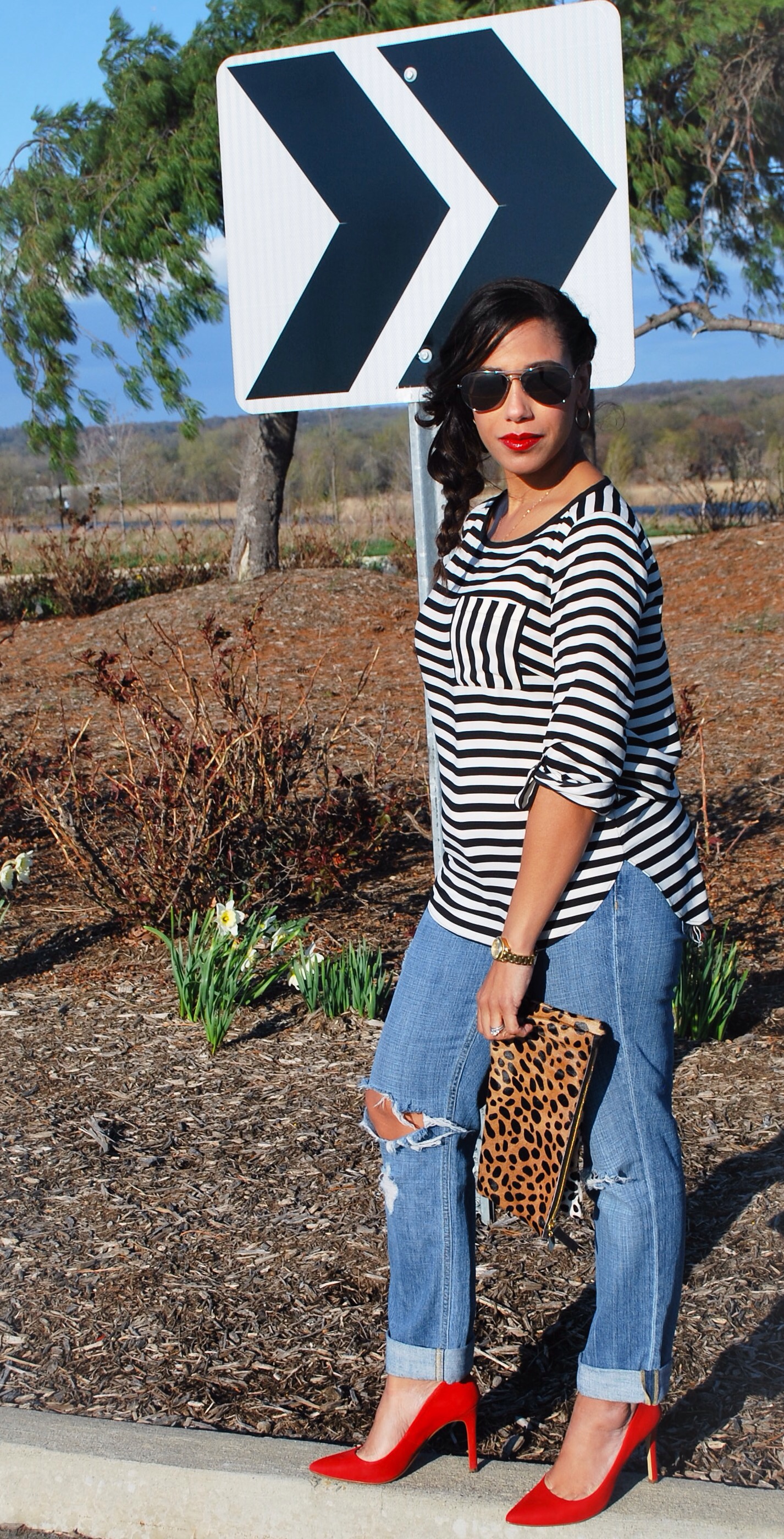 And in fashion, there's nothing you can't handle with a fierce pair of red suede pumps! So however you want to put it together, get yourself some stripes, some leopard print and something red (even if only the lips!) and go take on the world!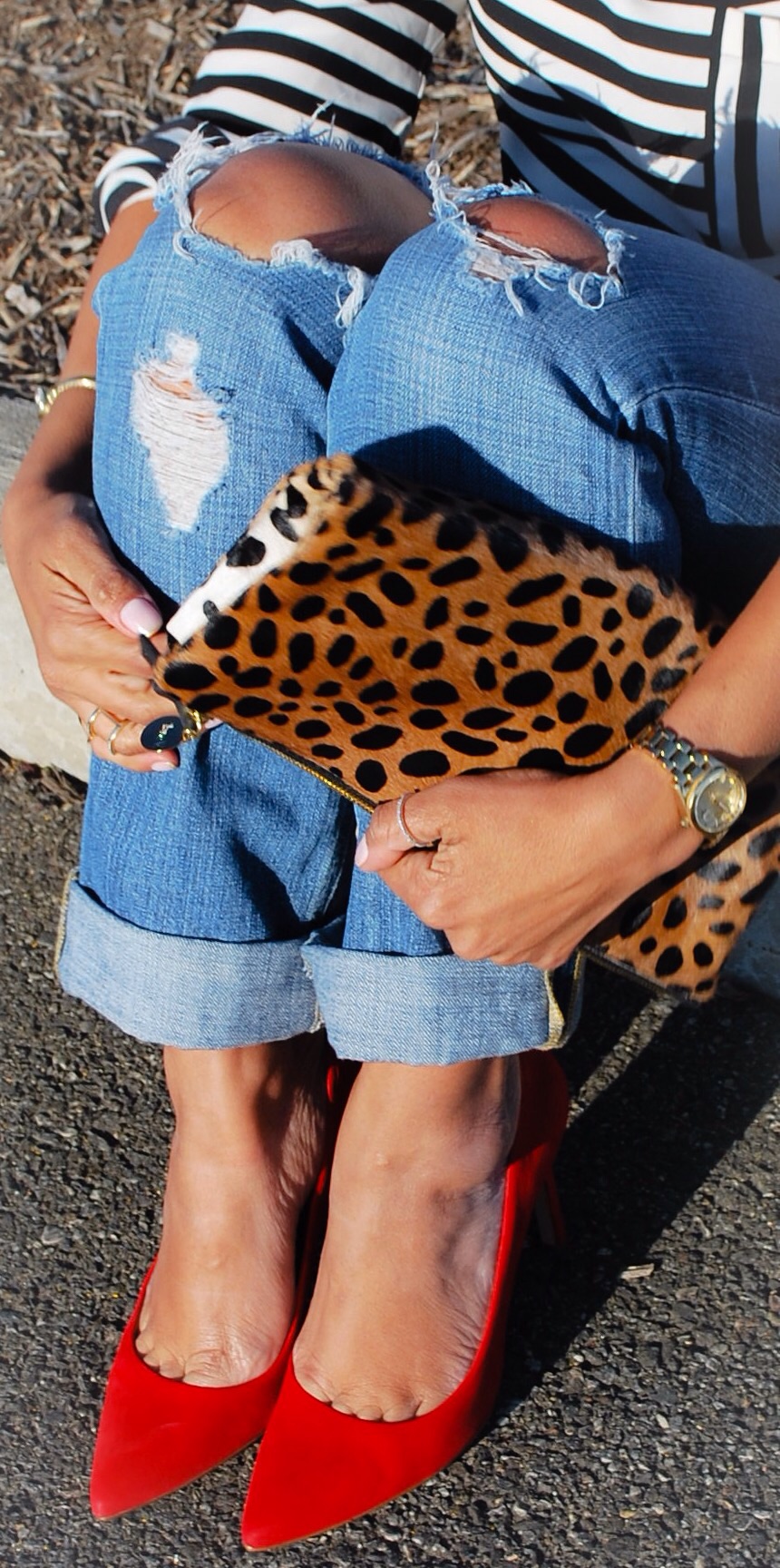 Outfit :: Ann Taylor Stripe Top (love this one!), J. Crew Vintage Jeans (mine are extra torn, but on sale!), Clare V. Leopard Clutch, Banana Republic Suede Pumps (similar!)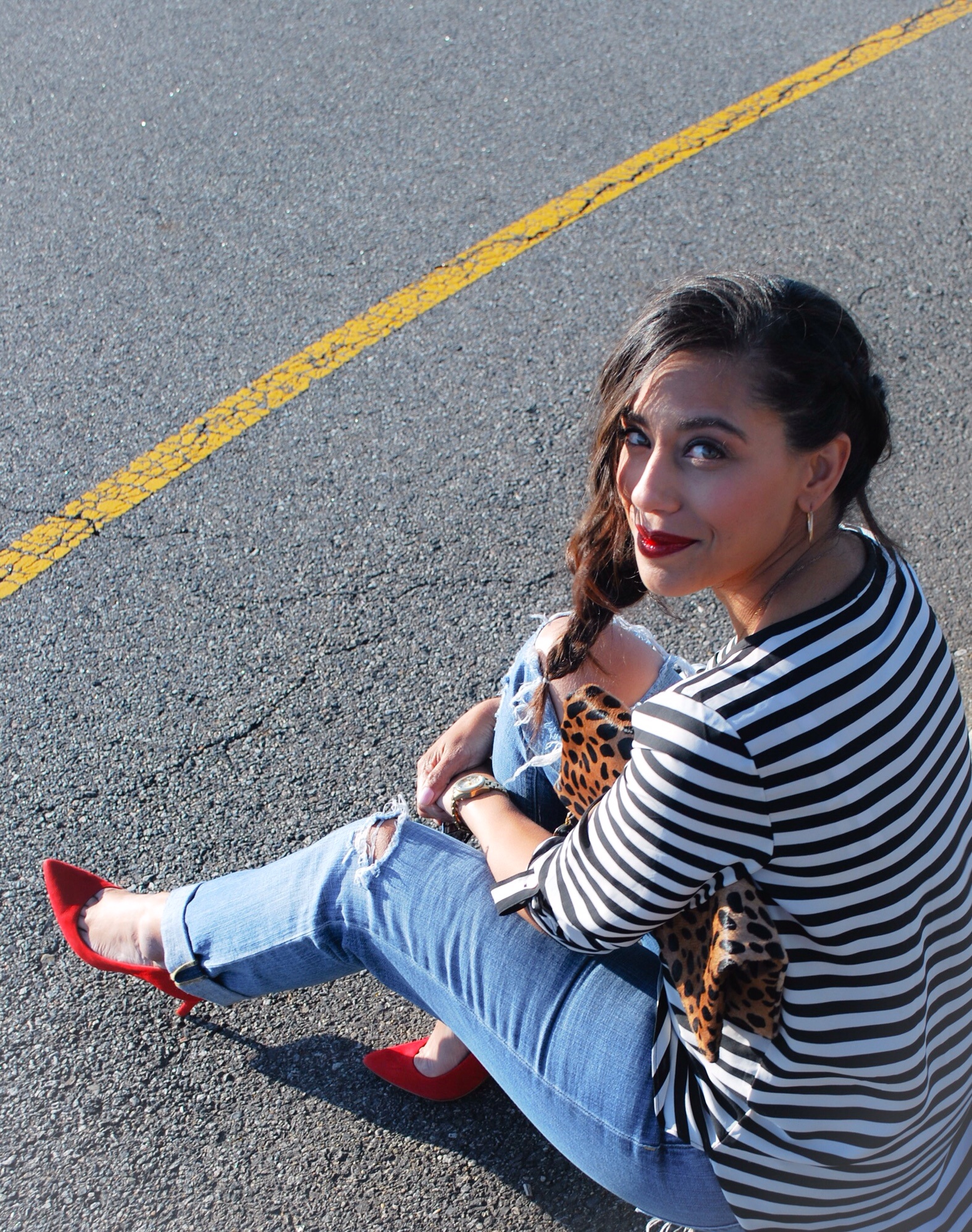 Photo Credit: My Mother
Thank you for reading!
xoxo, Jessica
Follow my blog with Bloglovin