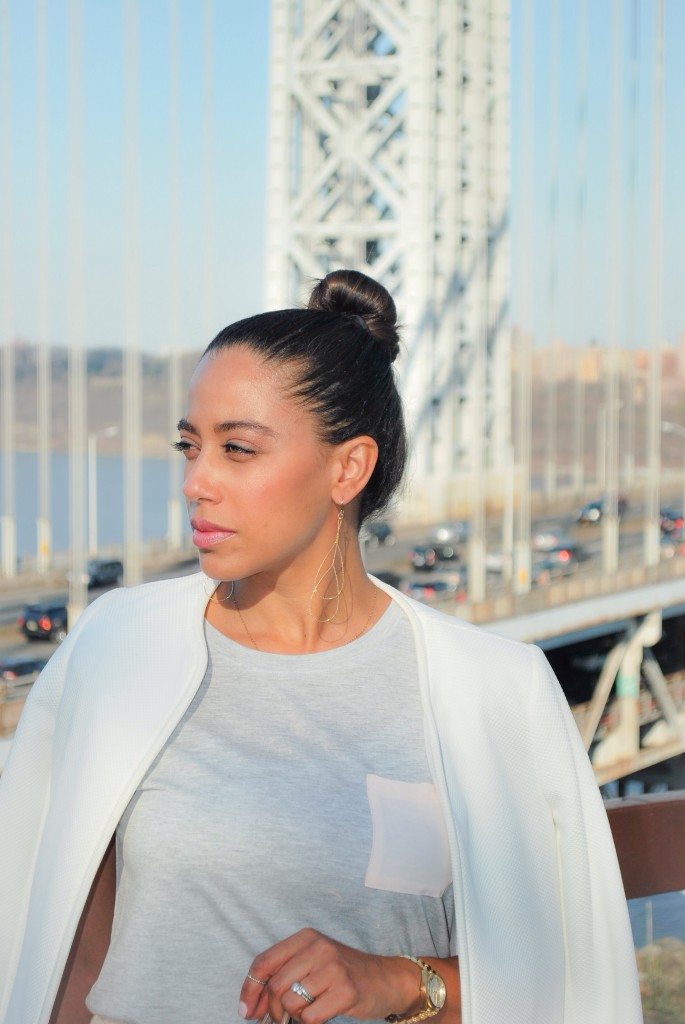 Happy Wednesday! One of the things that is great about living in the New York City area is that you can enjoy the hustle and bustle of the city, and still find refuge in quieter places that give you a view of all the on-goings of those busy people down below living their lives. This park near the George Washington Bridge (with miraculously light traffic on this day!) overlooking upper Manhattan is that perfect place.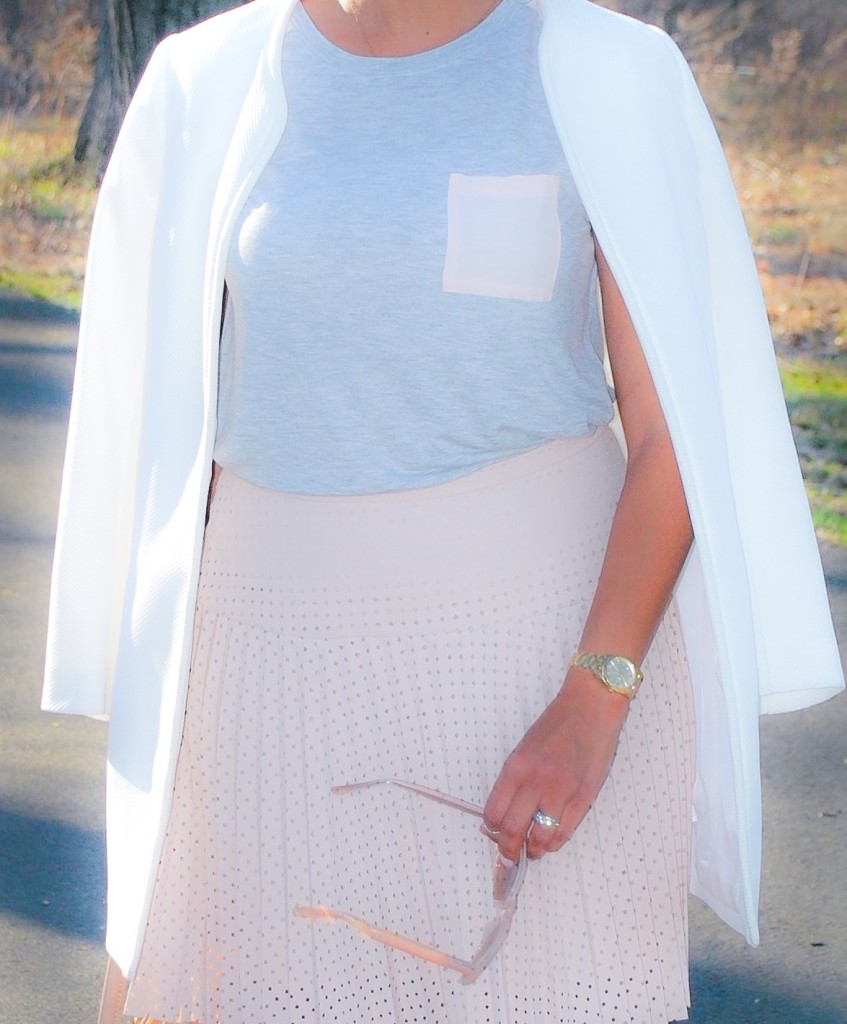 I like how this outfit sizes up to the massive steel structure of bridge. With the movement of the pleated skirt and casual nature of the tank top, I found that the mixed textures of the pieces made this outfit feel edgy and modern while still being light and girly. A nod to the classics with a high bun and large sunglasses made me feel like an actress on location from one of those American Movie Classics from TV. Wait…did I just say that? It must be that this location itself was considered the"original Hollywood"  and where motion pictures were born. For real.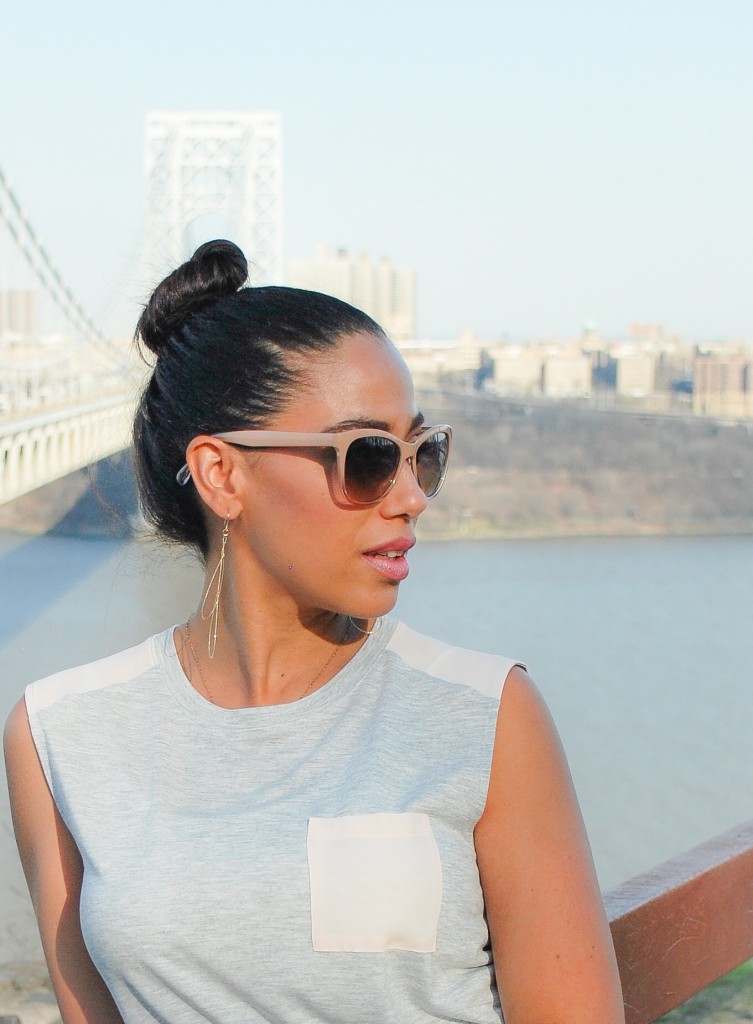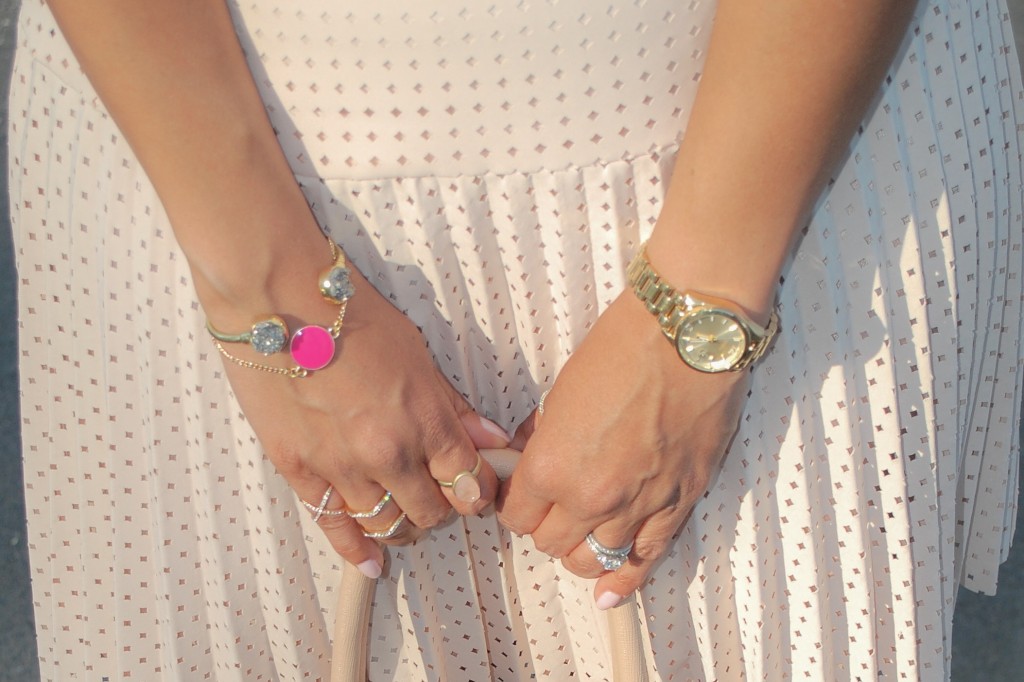 I've been having fun with jewelry and I am particularly drawn to a few things that make me happy to wear as much jewelry as possible on any given day: 1) Gold! 2) Druzy (glittering effect of crystals over a colored mineral) seen here, and 3) jewelry that is born out of a desire and passion to serve others. Now I know that last reason is not something you really think about when you buy jewelry. But this pink disc bracelet is something that not only is beautiful and affordable, but also created by a teacher so that a portion of the sales create college scholarships for students. I couldn't be happeir to shop as a result! Learn more at Shop Compliment!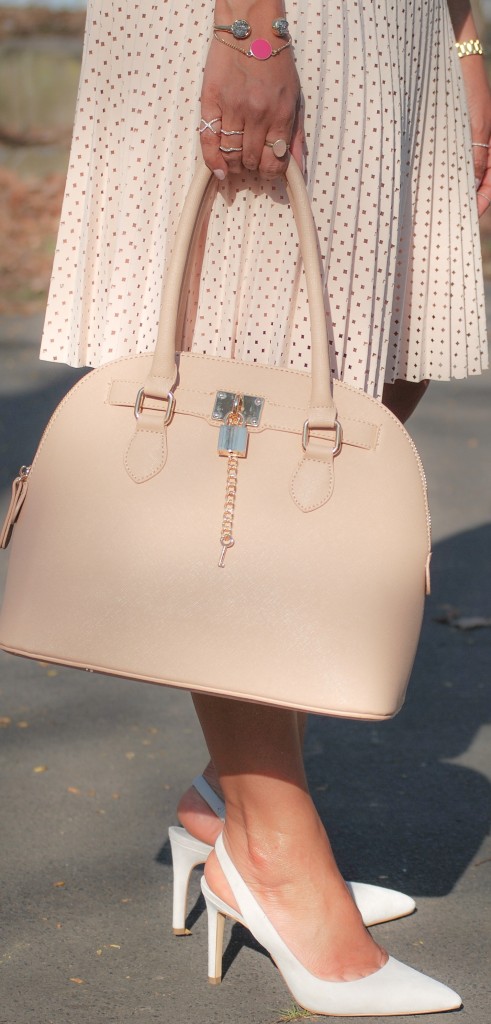 Outfit :: Loft Tank and Skirt here or similar, H&M coat similar here, Aldo handbag (on sale!!) here, 424 Fifth Suede Slingbacks (25% off!) here
Accessories :: Rings (not my diamond bands),  earrings, Fossil Watch, Druzy bracelet  here or similar and Pink Disc bracelet here
Photo credit: My Mother
If you are enjoying  visiting my blog (or just stopping by for a glance), I'd love for you to share it with your friends and family on any of your social media. Just look at the top right of this post and share away! Any support is greatly appreciated and serves a much higher purpose beyond the fashion I so happily get to share with you.  Please click and read here for more details about the goals for the blog. Thank you for reading!
xoxo, Jessica
Follow my blog with Bloglovin