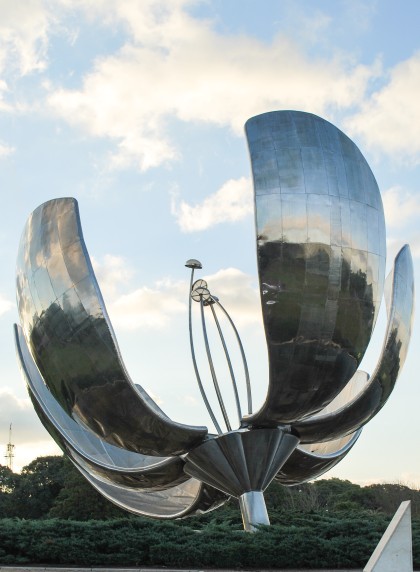 Happy Wednesday evening! Continuing my Wish I Were Here series today in Buenos Aires, albeit a little late today since having a little one sick at home can make scheduling posts a bit challenging!
My visit to Buenos Aires last summer was an interesting one! I definitely would want to be here right about now to explore so much more than I did on my first visit. I am no stranger to city living and staying in Palermo during my stay was such a great way to feel far away from home and yet still like I was staying somewhere in lower Manhattan! And I have to admit, this trip was much more touristy than my usual travels, where I try my best to explore the local flavors of the trip.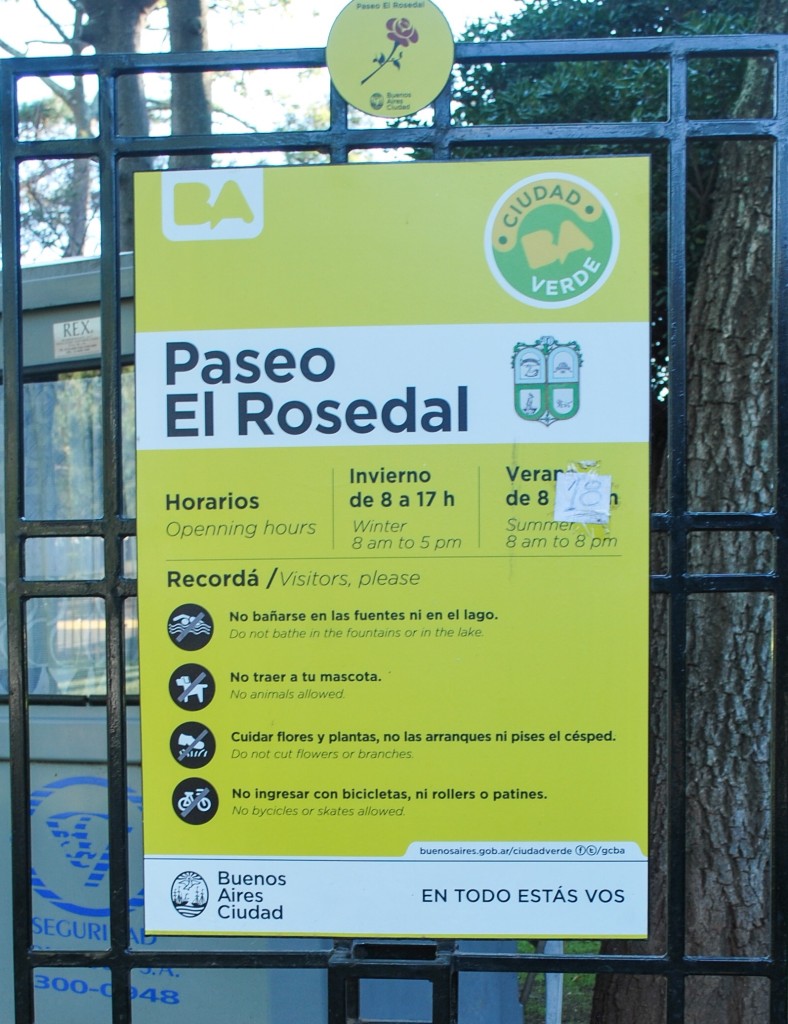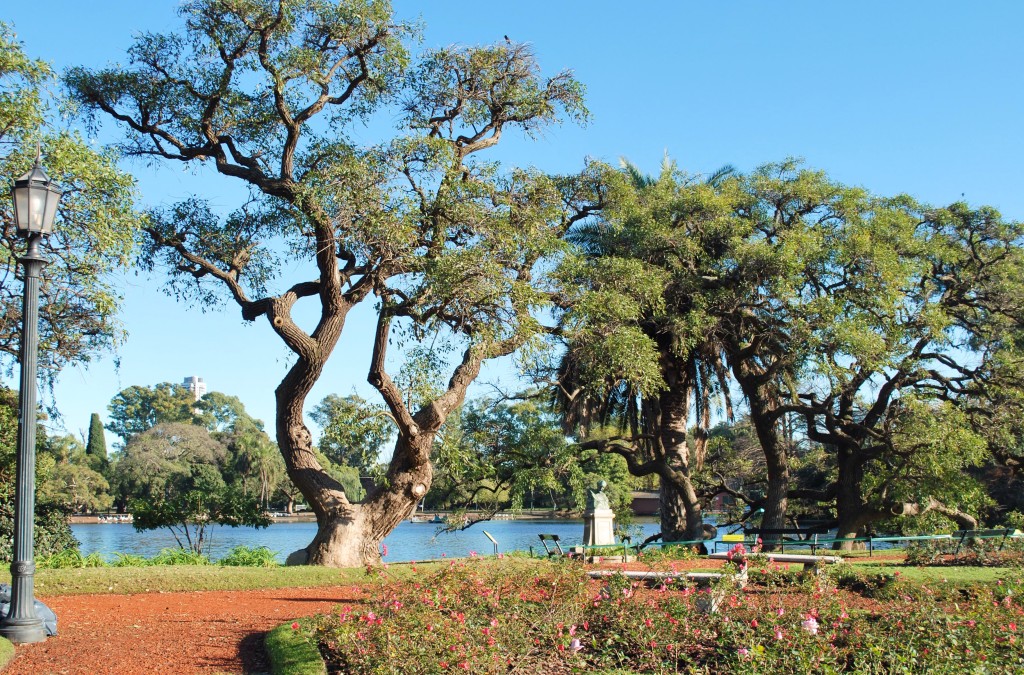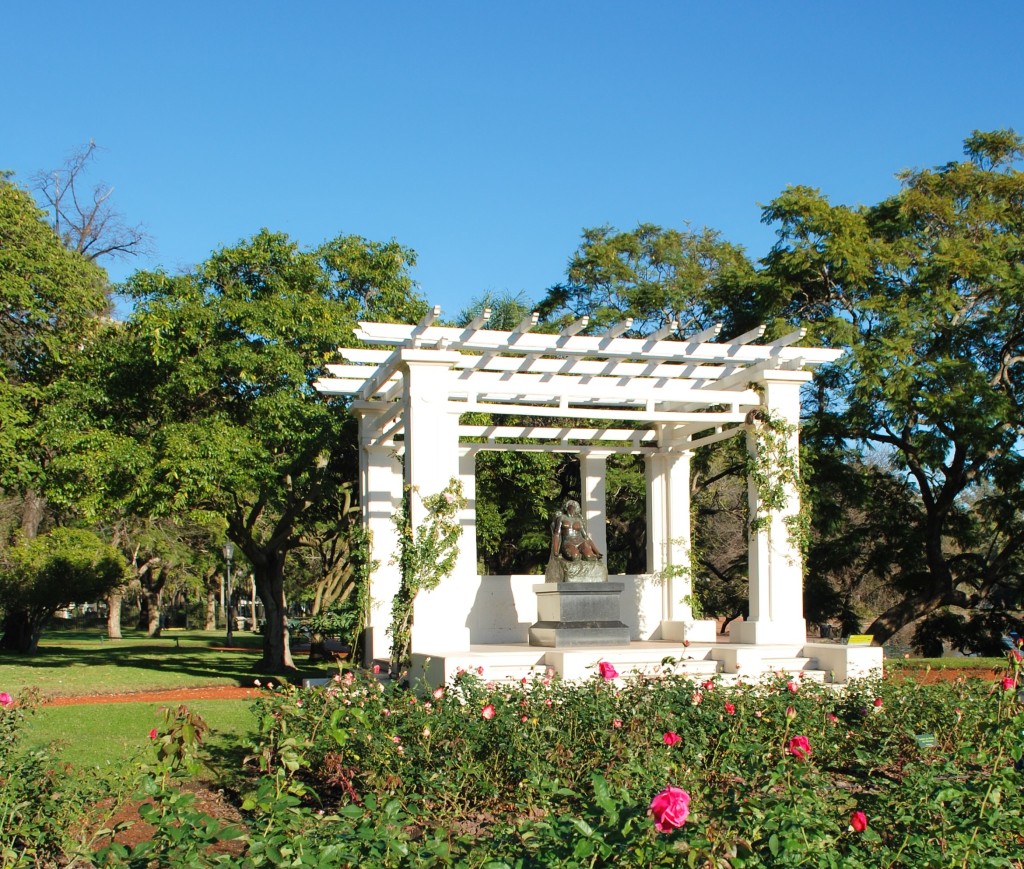 This garden in Palermo called Paseo El Rosedal (Rose Garden Walk) is in Tres de Febrero Park. It has stunning roses of all varieties and is one of the most special places to go for a stroll to get away from the hustle and bustle of the city or simply enjoy nature in meditation.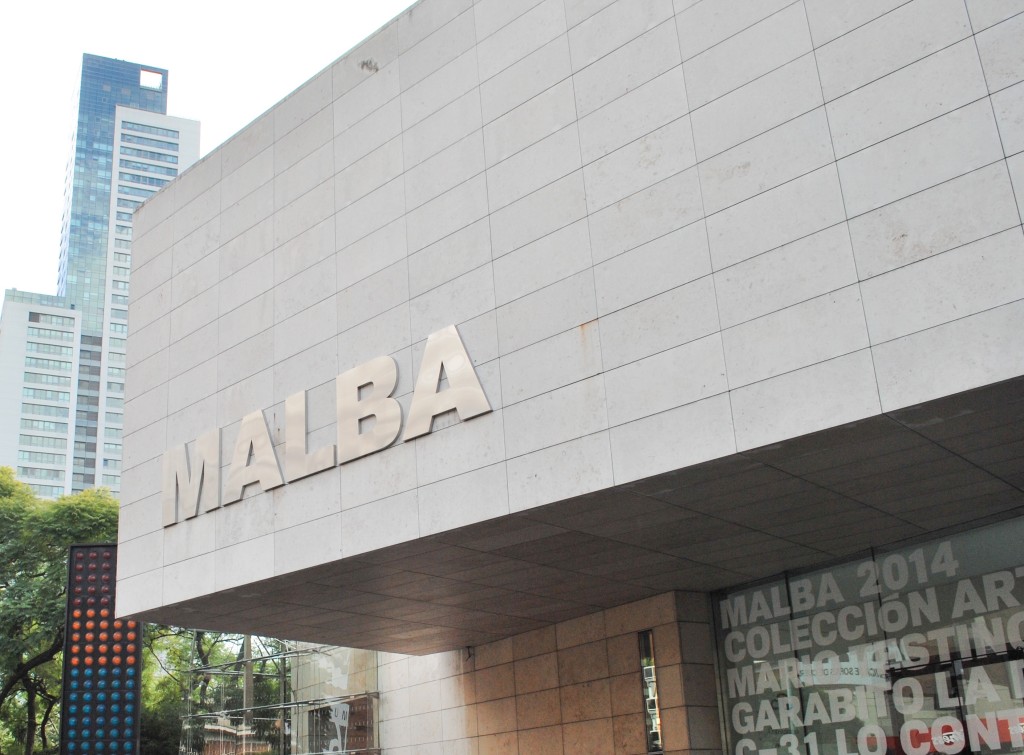 A visit to MALBA (Museo de Arte Latinoamericano de Buenos Aires), was where we had a chance to enjoy the then current exhibit of In Your Face, Mario Testino's first exhibition in Argentina of his celebrity photograph's. His images of famous faces the world over were stunning and definitely captured the essence of those famous celebrities whose inner thoughts can almost be felt when staring at them.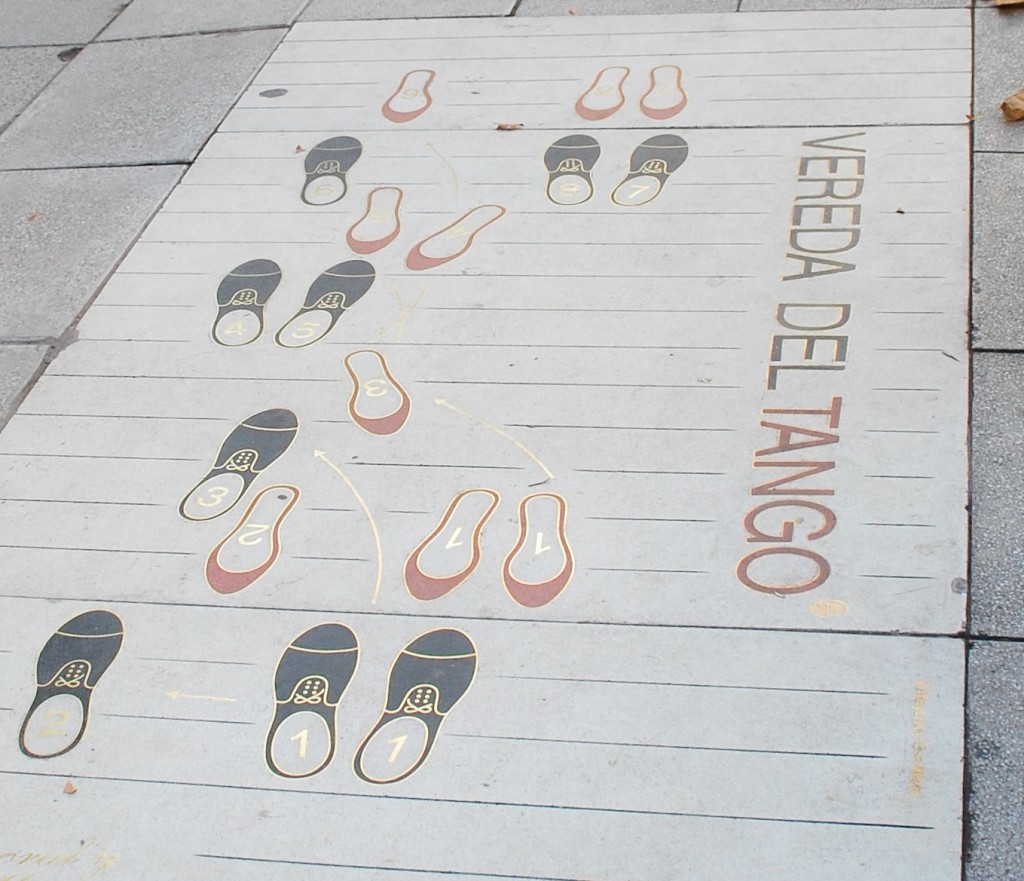 You'll find these tango steps in front of an unassuming building called Asociacion Cultural Armenia. It happens to be inside this building and down the stairs that you will experience one of the most authentic tango experiences in Buenos Aires. Known as a milonga (a place to dance tango and listen to music), you will mingle among the locals who go nightly for tango lessons and dancing during the late hours of any given weeknight.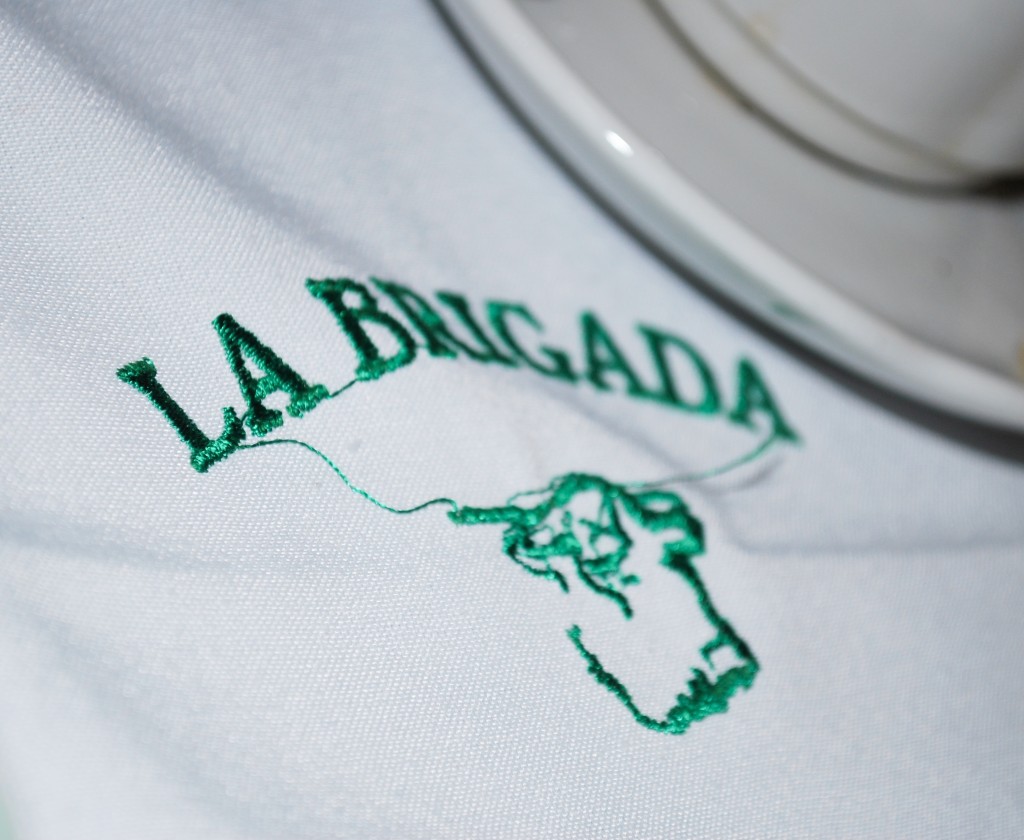 And when in Argentina, there's nothing more decadent than enjoying an excellent piece of world famous Argentinian steak! La Brigada has been featured in several food and travel TV series, and it was such delight to enjoy the food and even meet the owner! We were not disappointed! The steak, potatoes, and even the salad, had us in foodie heaven!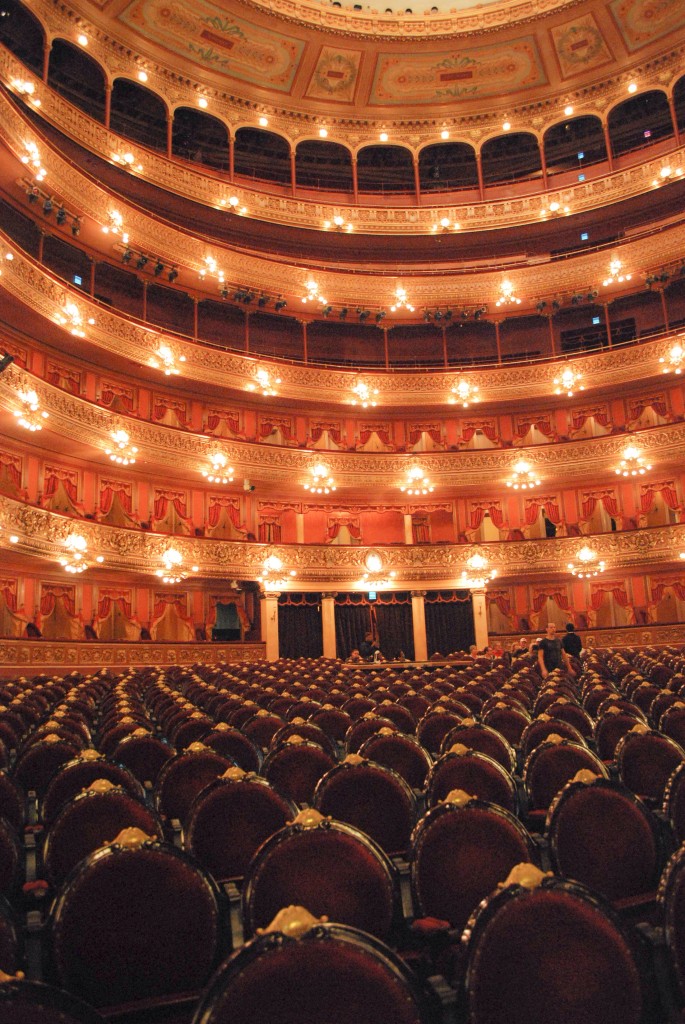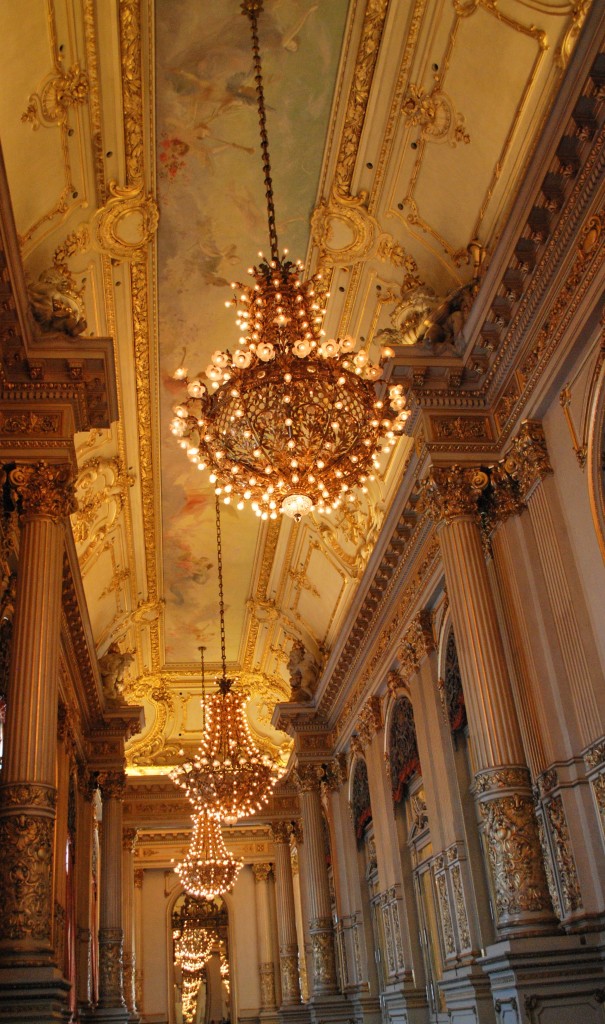 There are so many places to visit in Buenos Aires that are must see's according to the tourist guidebooks. It really is all up to how you plan to spend your time in the city and whether you choose to visit places like Eva Peron's mausoleum or the opulent Teatro Colon (a must see for me!), but you'll need at least a few days to explore the heart of what makes Buenos Aires the Paris of South America!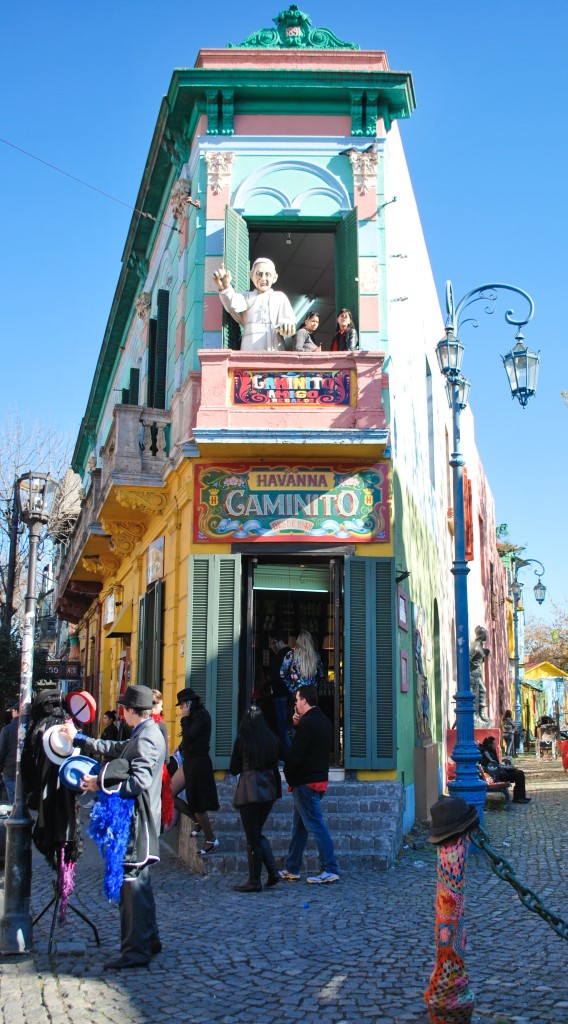 One place you should definitely have on your to do list is El Caminito located in La Boca, if none other than to enjoy the colorful buildings and cheeky touristy finds. It feels like you are walking down an alley or street museum with all types of interesting and unexpected (crocheted tree truck!) expressions of art. It can get pretty crowded in this area, and while I always felt safe in Buenos Aires in general it's always good to keep an eye on your belongings and not overtly stand out as the tourist you are.
There are so many things to do and see in Buenos Aires, and on this trip I definitely stayed to enjoy most of the city, especially Palermo, more than anywhere else.  I do wish I were here to do some more exploring and go outside of the center of town. One day, I hope I will.
Share with us :: Have you ever thought of visiting Buenos Aires? What are some must see's?
Thank you for reading!
xoxo, Jessica