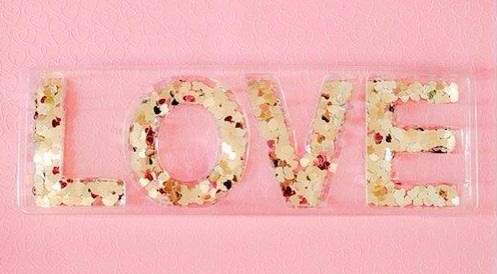 Happy Mother's Day to all of you mother's around the world! Today also happens to be This Season's Gold 2 month Anniversary! So as you can imagine, this is an emotional day for us here.  You see, I am very lucky to be a mother to my amazing son and be able to celebrate all that it means to be a Mom to him. It also is my first Mother's Day without my daughter. I had mixed feelings about what that meant for today's post, but then I realized that this blog is to honor her and the only way a Mother could honor a child is with Love! And to uplift others with inspiration and share that Love.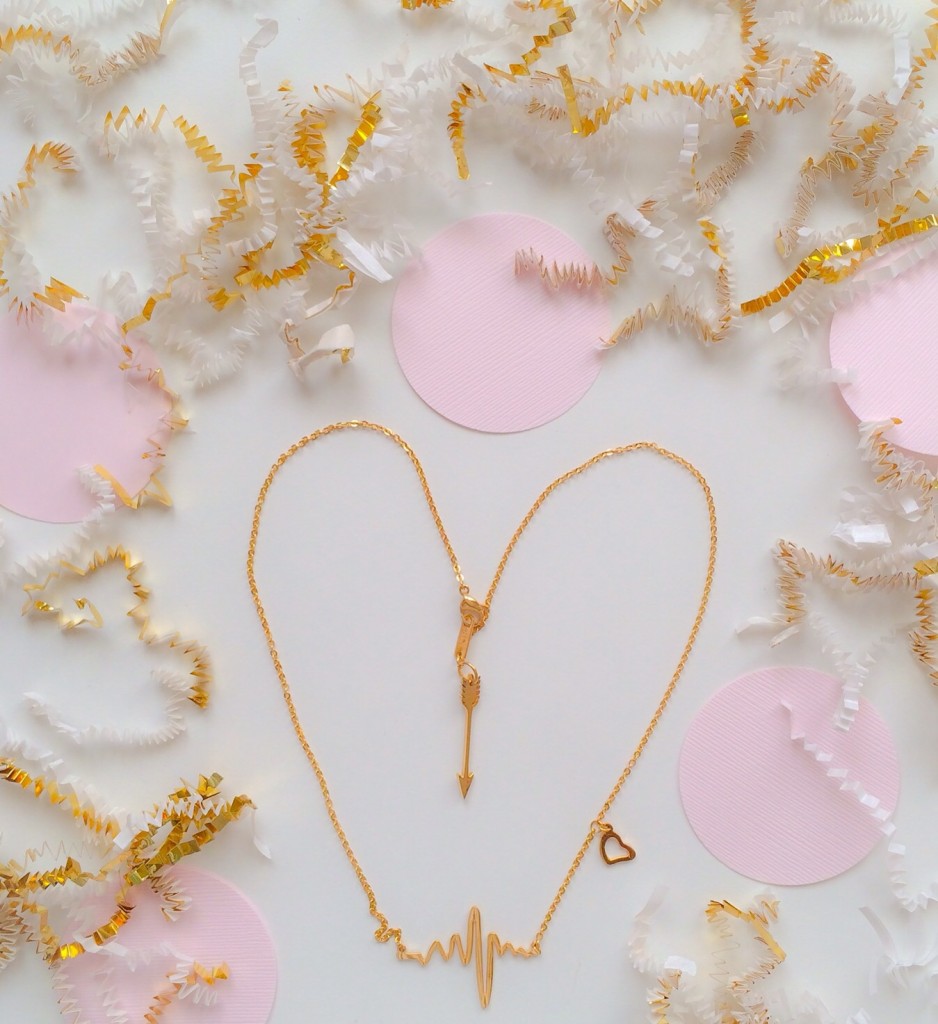 The look today is so perfect for what I want to feel on Mother's Day…a heart beat and Love. I love how this necklace has a small heart hanging on the side while the centerpiece looks like the sound image of a heart beating from a echocardiogram. My heart beat. For her. For all that I Love. That despite how hard it all was (is) can be, I am still here making life happen for the right reasons.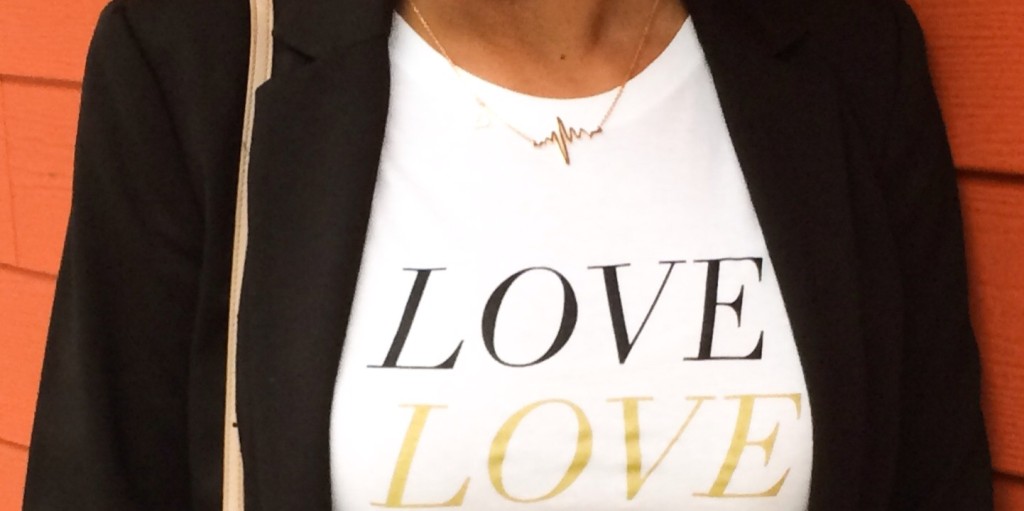 This simple t-shirt says so much to what I believe is the one true power we have as humans on this Earth, which is to feel and give Love. Love for each other, Love for ourselves, Love for those no longer here, and Love for something new each and everyday. I am so honored that This Season's Gold is increasingly receiving that Love everyday because that is where it comes from, a place of Love. And my Love for fashion has helped me move forward and explore new ways of inspiring others. So I appreciate what the last two months have meant, and to you my readers for the continued support as we grow.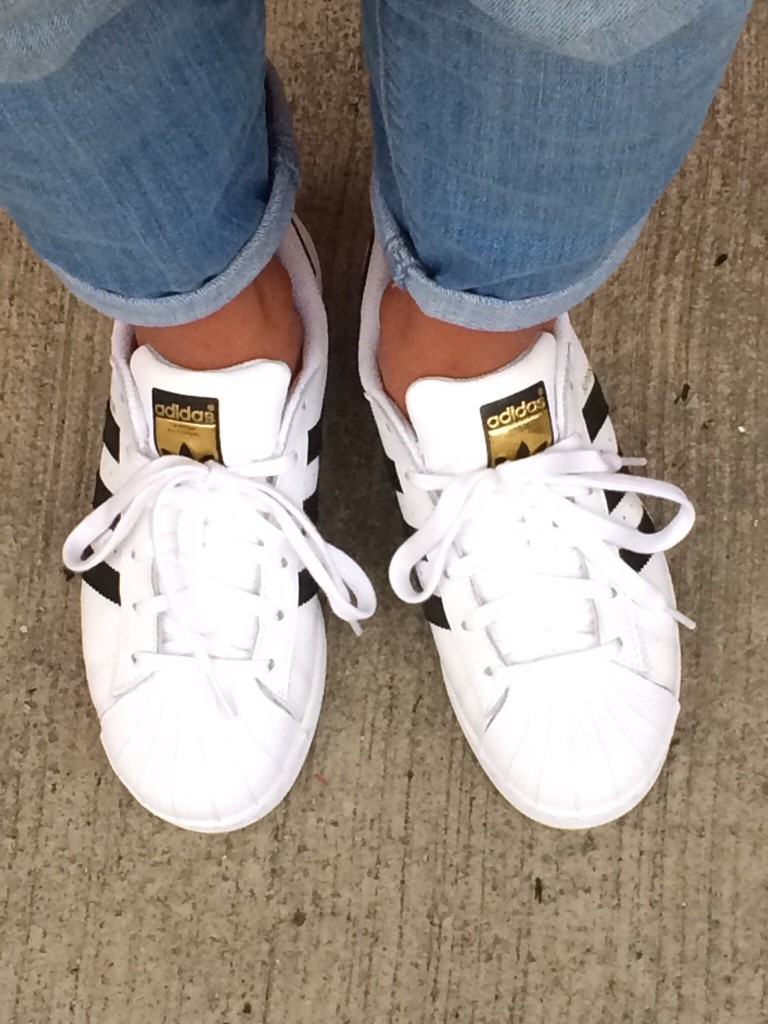 To explain my sneakers is to share a recent post on my Facebook page with the following thoughts: As many of you probably know, I recently started a blog to not only be a vehicle to honor my daughter (a foundation in her name is the goal for charity and to create college scholarships for children who have lost their siblings!) and to share and inspire woman who deal with devastating experiences in their life and are doing everything they can to return to life in the "new normal". Gold was the color of everything [she] would have had in her room, hence the name of the blog. She is living through me and my website everyday. As for the kicks, well…they have a touch of gold and I never really wear sneakers…so here's to my new normal!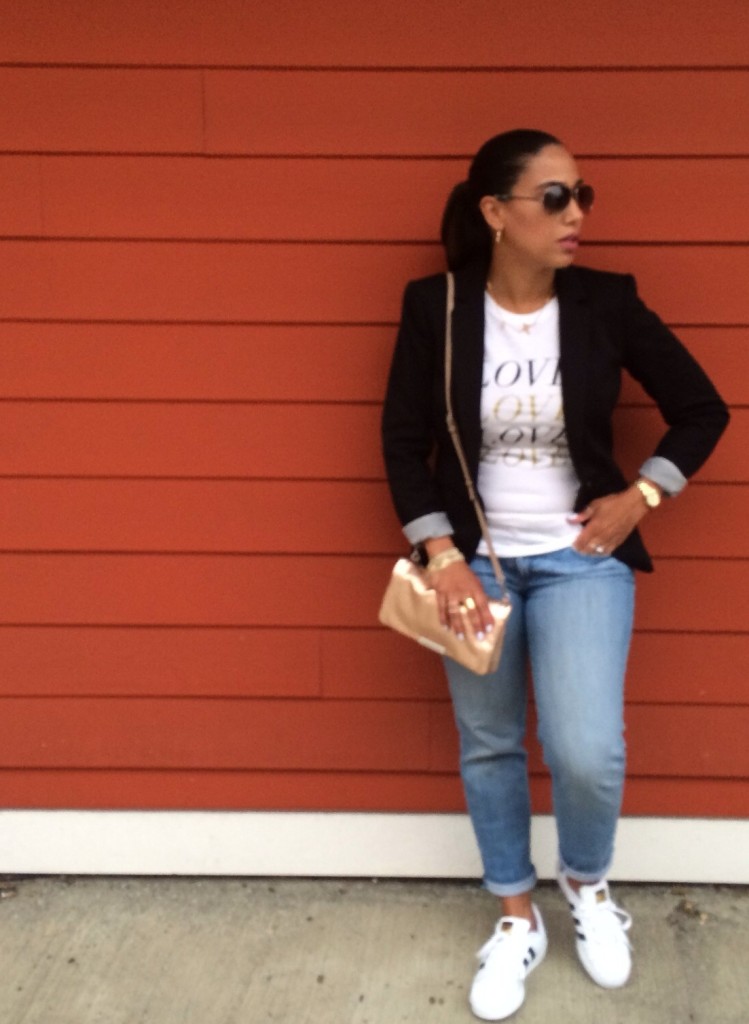 And on this day, I thank the one person who taught me how to be strong, fashionable, kind to others, and non-compromising on what I want. Mom, I admire and respect you so very much. You have been such an inspiration to so me. From the way you raised me and my brother even when it was most difficult, to how you are always kind to others even when they are not, to how you see the good in people and never gossip, to how you sacrificed more than you probably wanted, and to how your creativity and passion for being artistic and imaginative sparked so much of that in me. I thank you every day even if I don't tell you. And if you look back, you'll see that I've given you credit for all the photos you took. Because without you, I wouldn't be able to see beauty in myself. 
Thank you for reading!
xoxo, Jessica
Follow my blog with Bloglovin