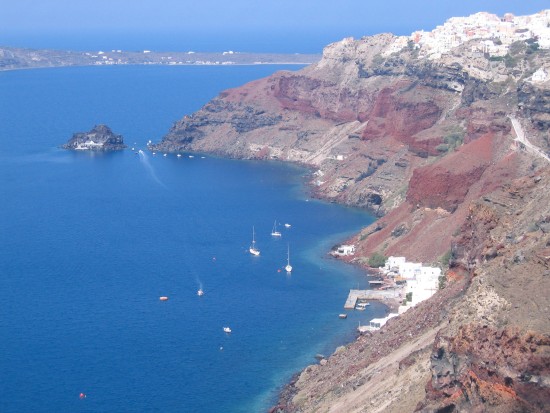 Hello lovely readers! I am so excited to start the first This Season's Gold Travel Series called Wish I Were Here Wednesday's. This is where I will share my past, current and future travels (here's to dreaming!) weekly to inspire you to plan your own future travels!
And what better way to start the series with a place that holds so many precious memories to me as I approach my wedding anniversary next week, my honeymoon in Santorini, Greece! I guess today we'll call it Wish I Were Here (Again)!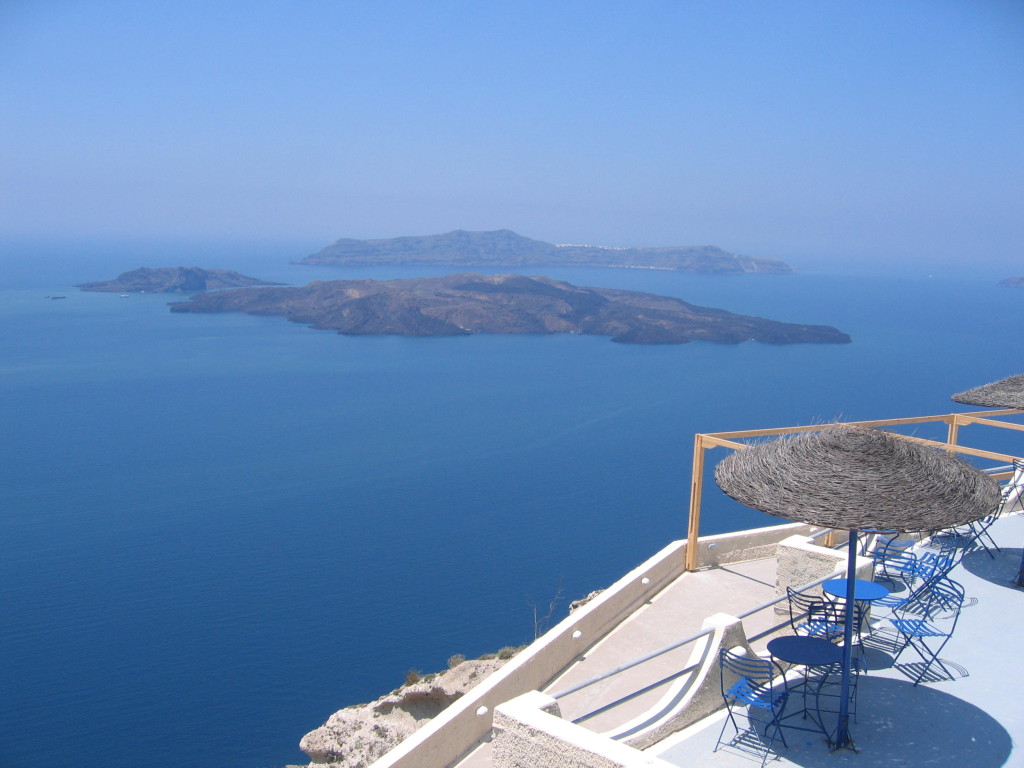 Santorini is heaven on Earth! I love that you can experience an old world feel right alongside some pretty beautiful modern luxuries. The white architecture of the homes and boutique hotels built right along the side of a volcanic mountain, the caldera, make it all the more beautiful. I mean, think about that for a moment. A town built along the cliffs of a volcano. Pretty amazing!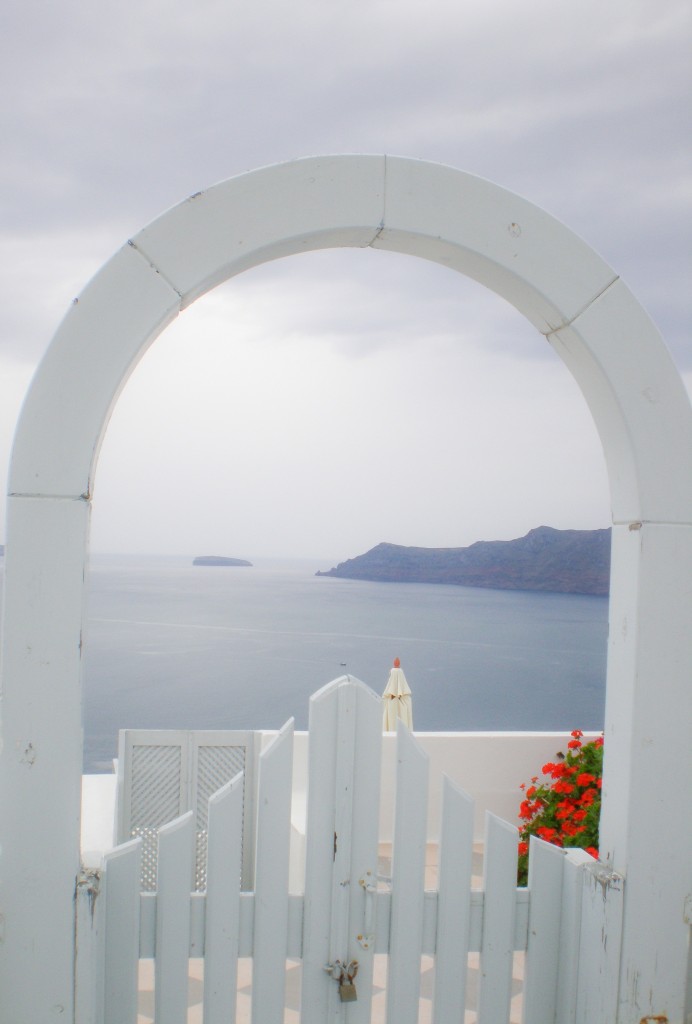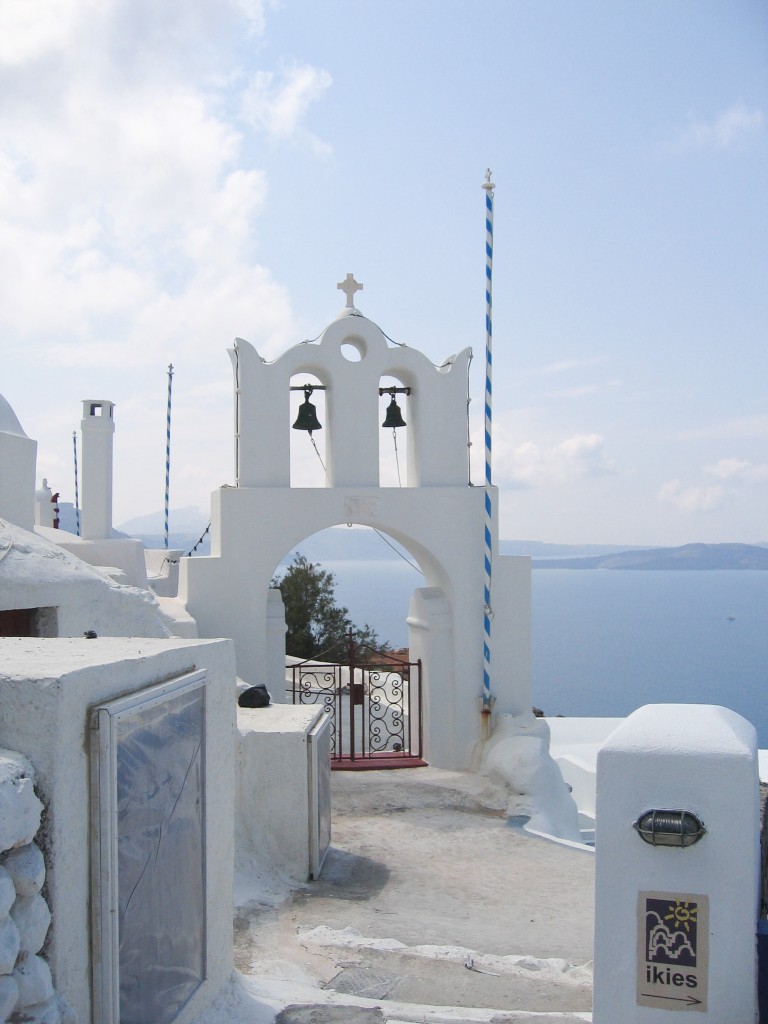 Being our honeymoon and all, we indulged in staying at a beautiful boutique hotel in Oia, Santorini called Ikies. The attention to detail at this hotel is beyond your expectations. And if you are seeking privacy and top quality service that is personalized and discrete, you won't be disappointed here.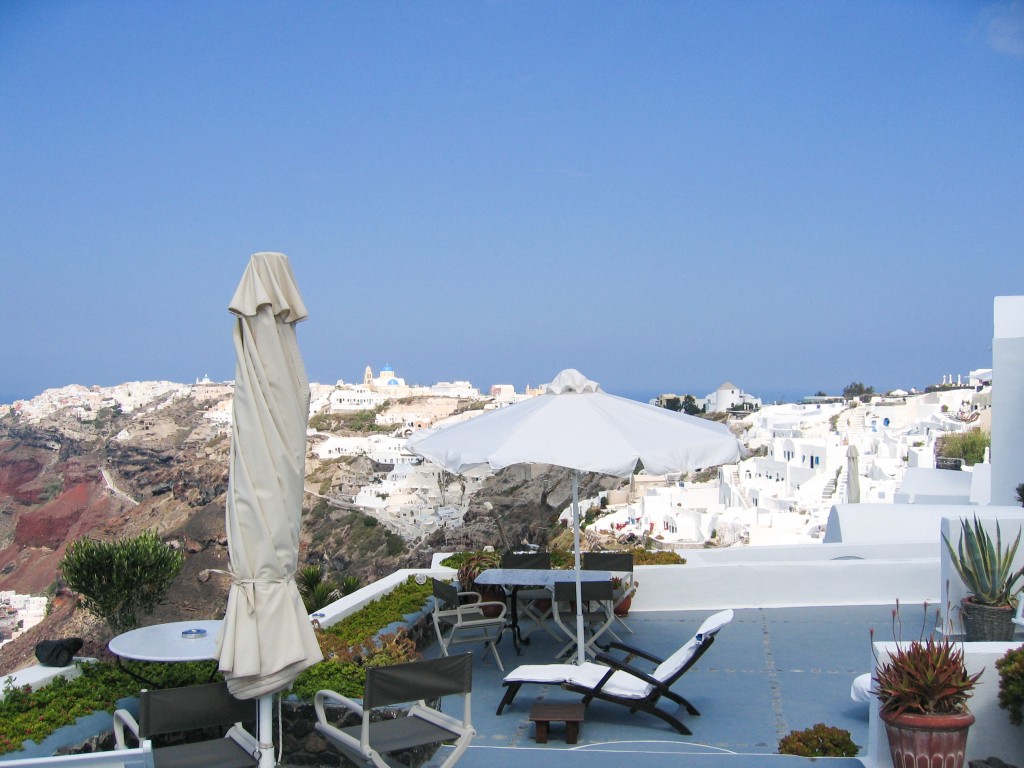 As honeymooners, we chose one of five their suites called the Carpenter's House. Each morning we were greeted with beautiful views and champagne breakfast to start the day.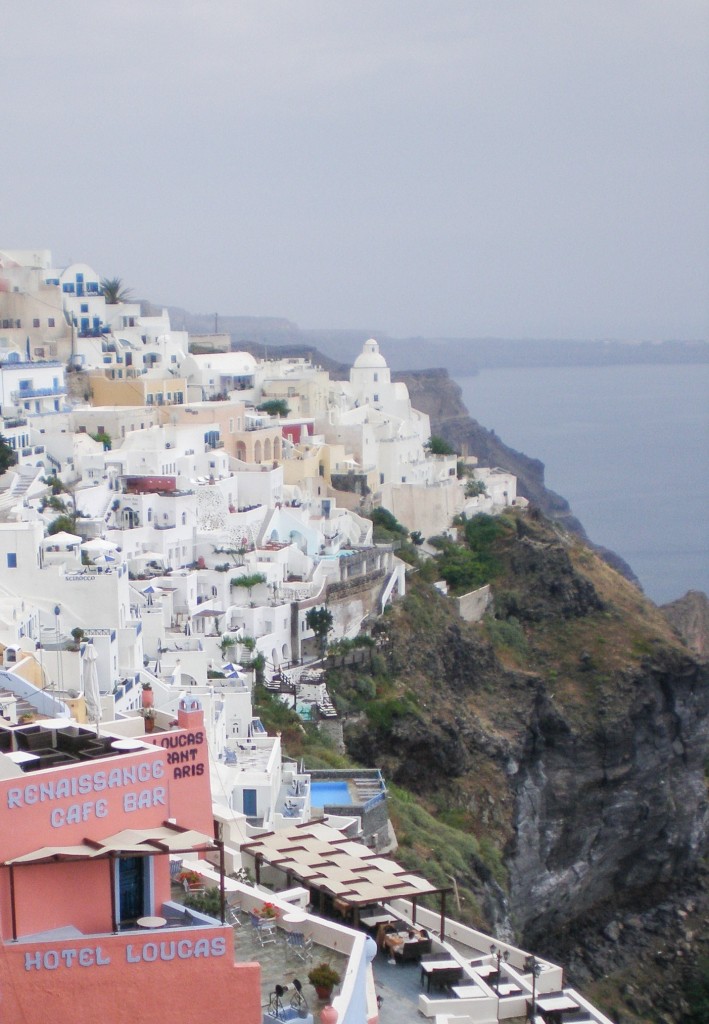 As one of the several Greek islands in the Cyclades Group, Santorini is best reached by ferry (we took the speedier choice coming in from Crete) or by the locally serviced airlines from Athens. Upon arrival to the port (if traveling by ferry) and are staying in Oia as we were, your best bet is to catch a cab or prebook a transfer with your hotel.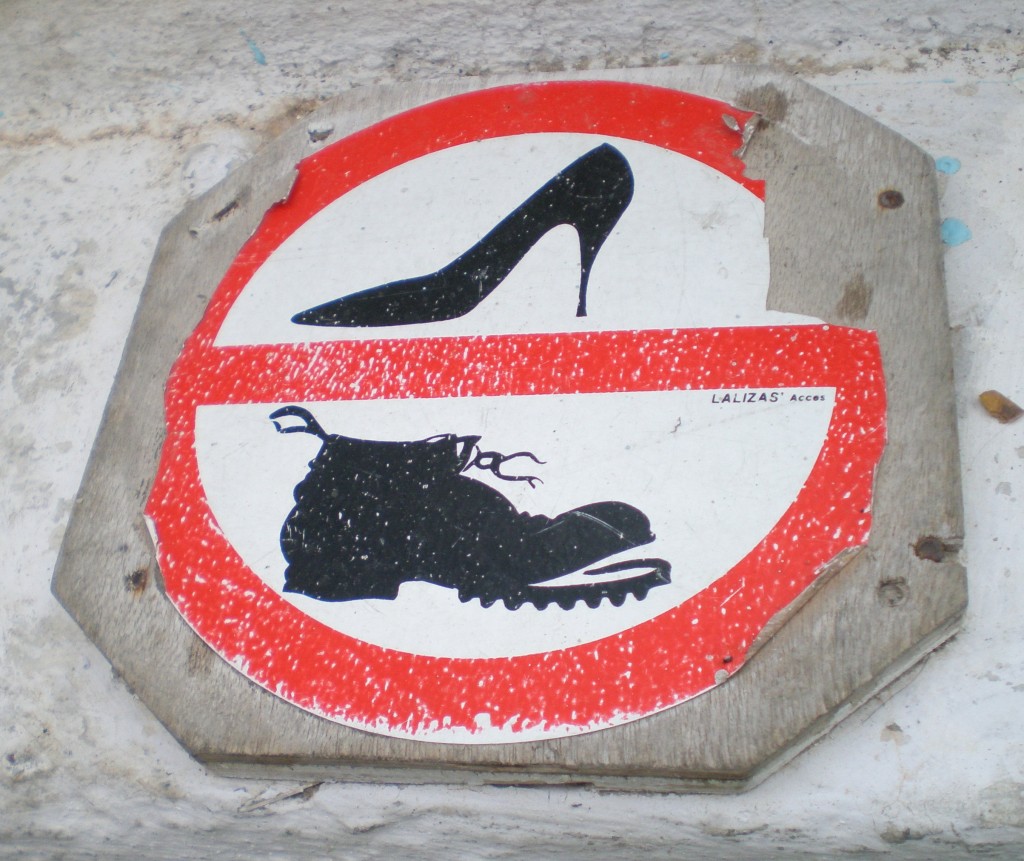 As a girl obsessed with her shoes (heels!!), you can imagine my surprise to learn that heels were not the best shoes to wear. But this was my honeymoon, I thought. How could I not wear my heels out to dinner! As you can tell, I learned the hard way! Consider this a warning from your friendly shoe lover!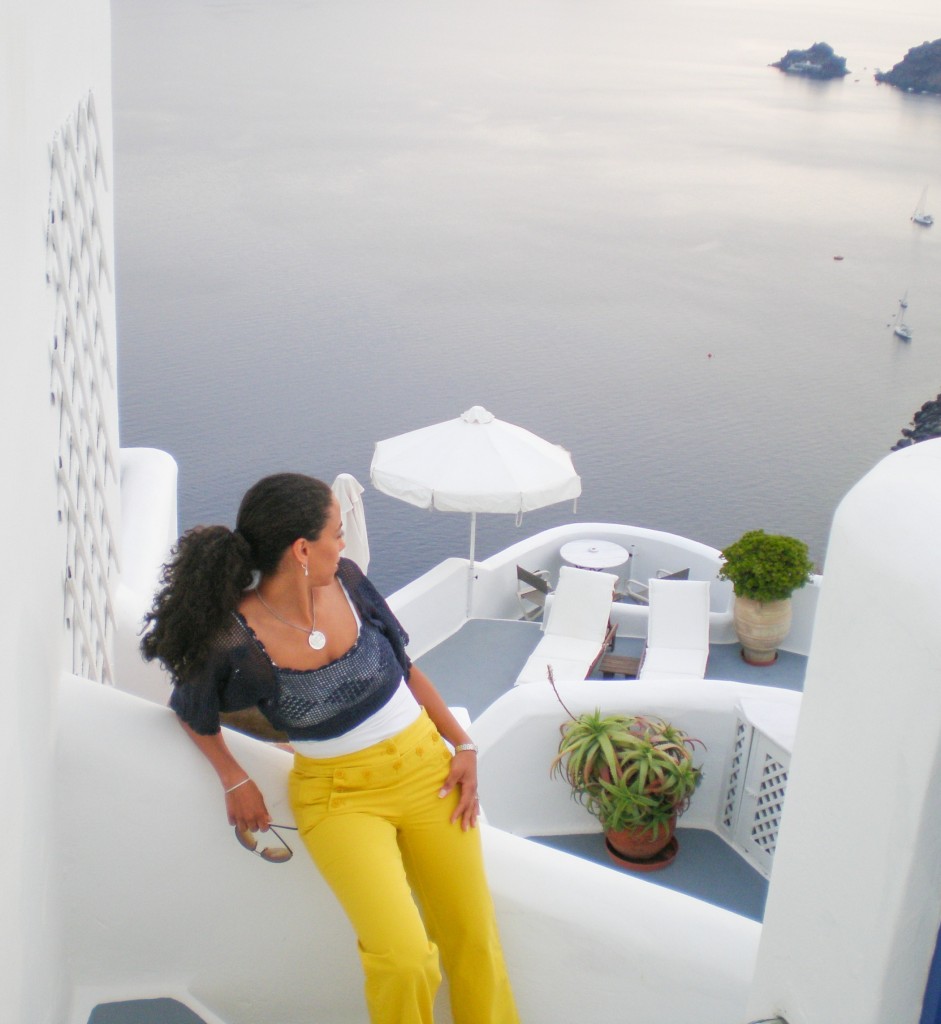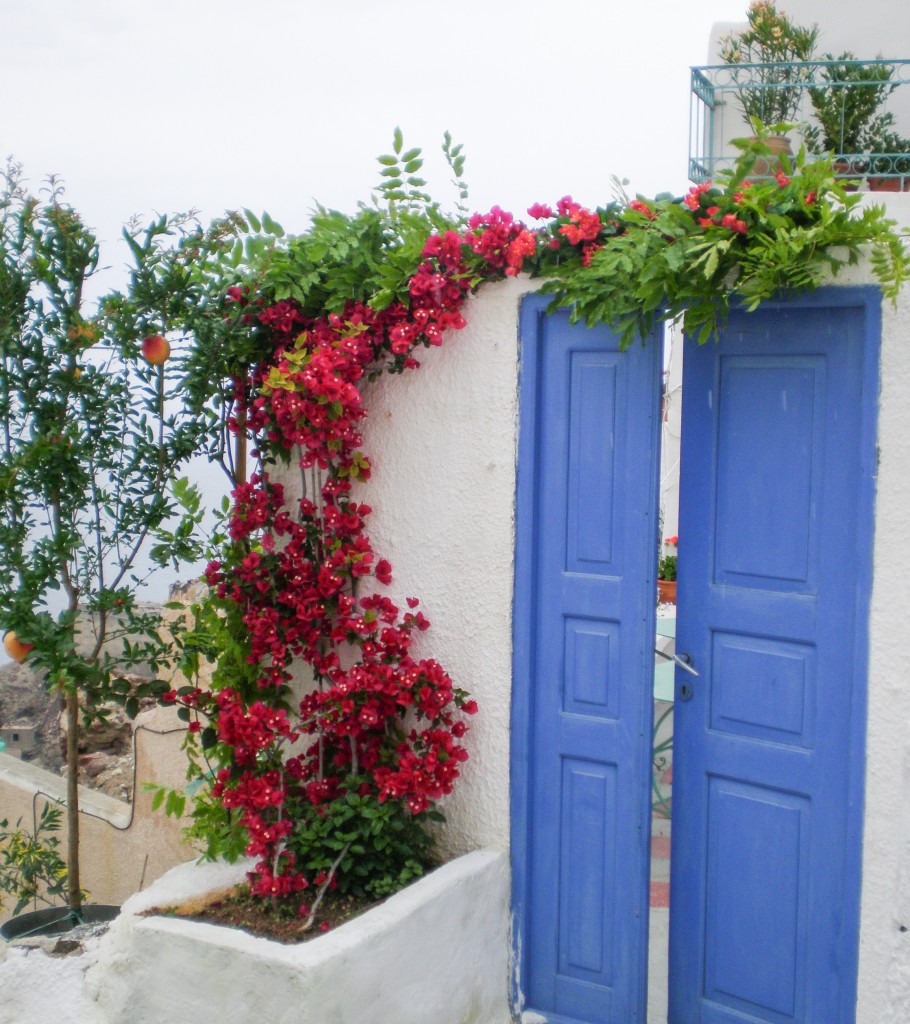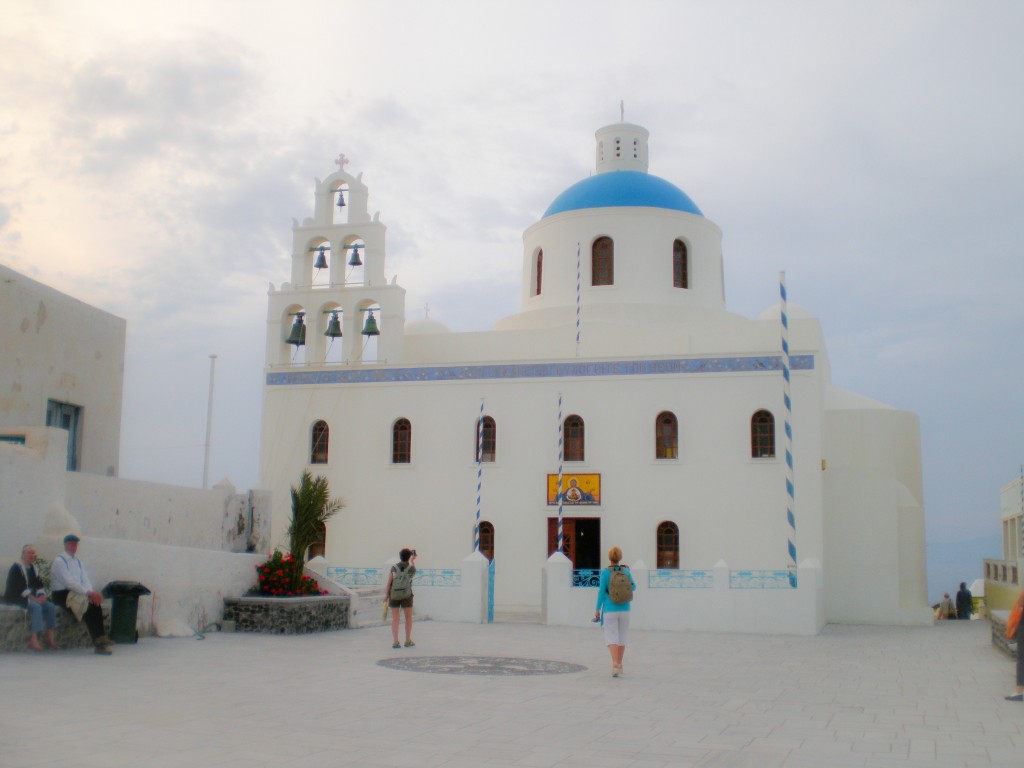 The white architecture made dressing in Santorini fun while the colors of the natural elements made everything more vibrant against the backdrop of the bright blue skies.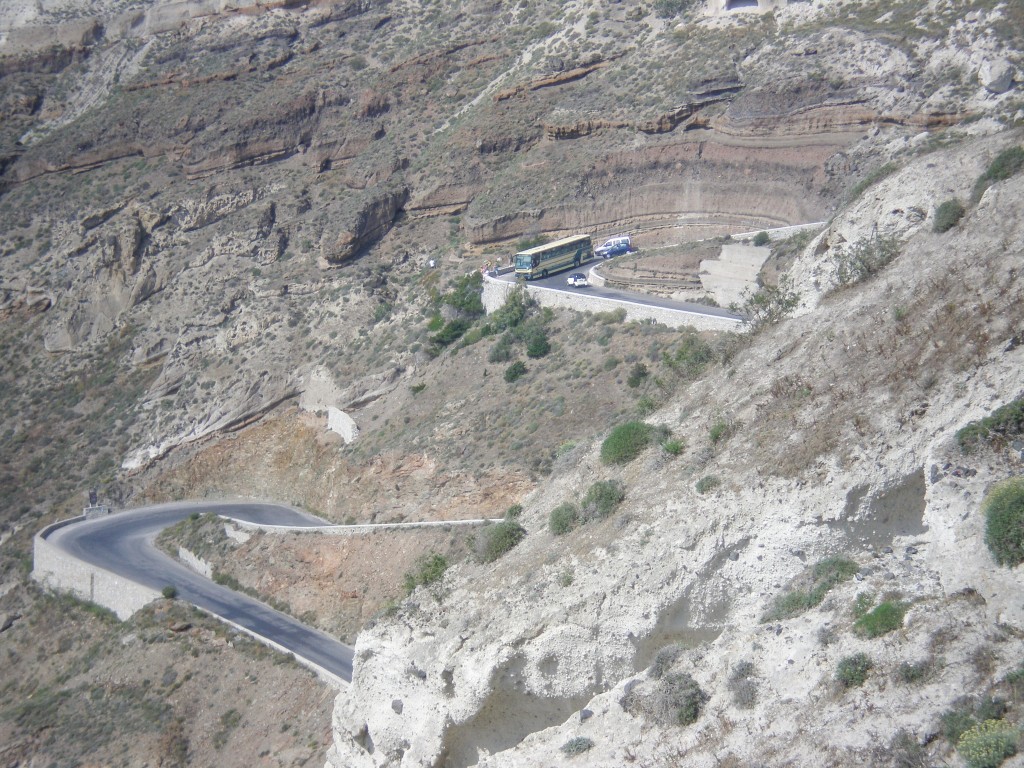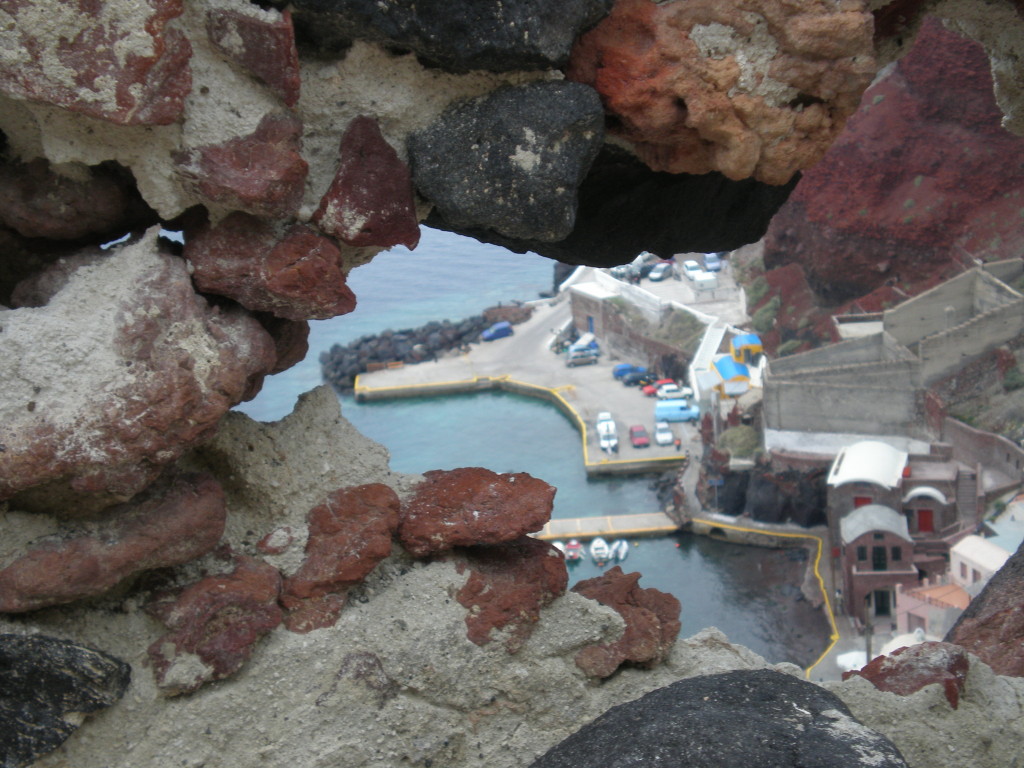 Oia is at the top of the mountainside (and has the best views of all) while Fira (another town in Santorini) nearer to the center of the cliff is busier and filled with small shops selling local and luxury goods (busiest when the cruise ships come in and dock for the day), but just as beautiful.  You can travel between these two towns in a very short time (Santorini is a small island) by cable car, cab or rental car, the latter being our choice by renting a SMART car. Although, if you are renting a car just be prepared to drive carefully (I was the paranoid one!) as the roads do not have any guardrails. But it was all worth it! At the end of long day in the port town of Fira is where you can catch the sunset at it's best.  If you are planning for romance, luxury and a heaven on Earth experience, Santorini is truly is one of the most perfect places to be!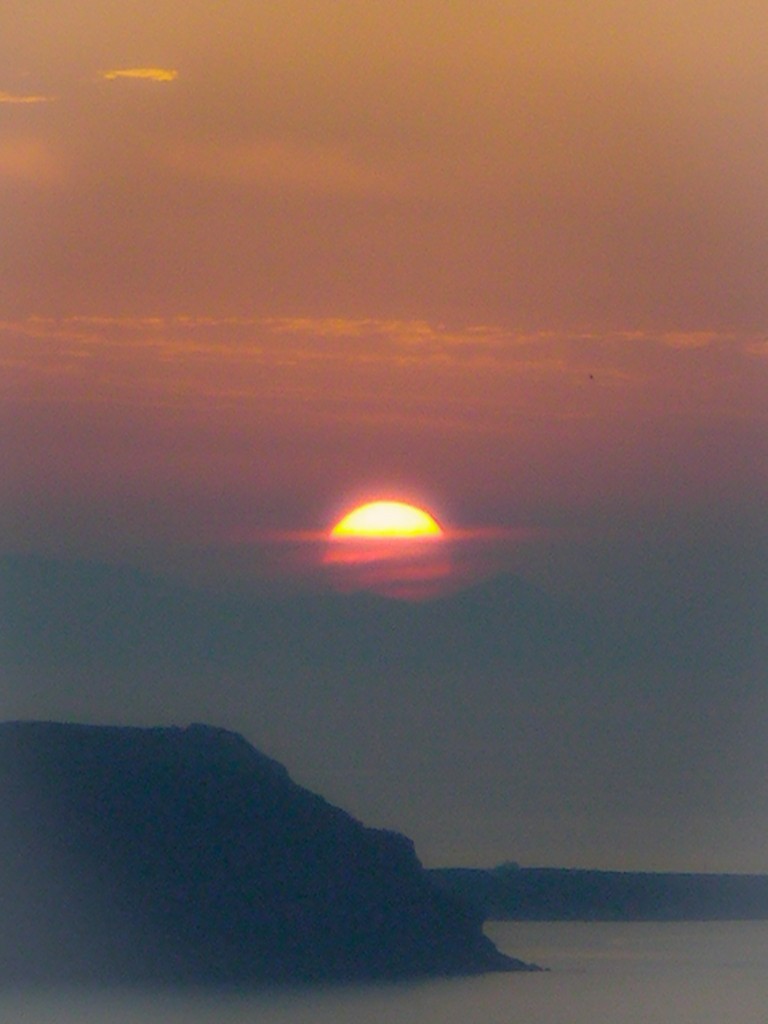 Photo Credit: S.E.L and I
Share with us :: Have you ever been to Santorini and can share more about visiting the island?  Have you ever wanted to visit? I'd love to know!
Thanks for reading!
xoxo, Jessica
Follow my blog with Bloglovin