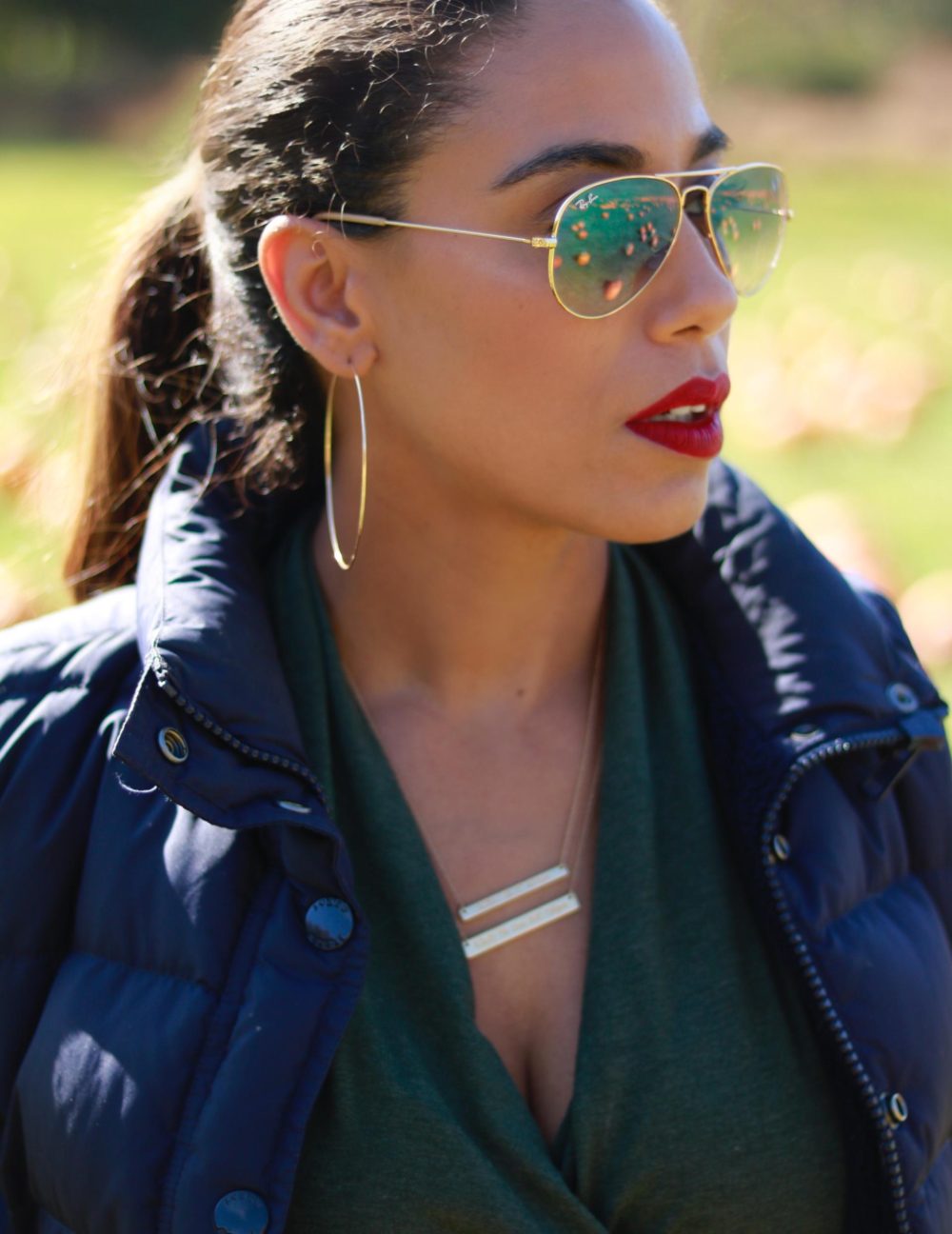 Women are busy these days. Sometimes too busy for their own good, particularly when you're a Mom. I am one of those women. It seems that because we are so busy, we forget or ignore or just simply avoid taking the time to talk about some of the real issues we are faced with. Most importantly, I wanted to shed some light on what I believe all woman should feel comfortable sharing for the betterment of others.
We can't do it all.
There. I said it. We really try to do it all. Partly because it feels good when we've accomplished something, we try our best to do just about everything. It's not for not wanting to say 'no' as much as it is that our plates are full – home, kids, work, projects, meetings, after school activities, family gatherings, time with friends, planning for time away, actual time away, the unpacking and cleaning after coming back from being away – the cycle continues. I believe it's time we feel okay with saying to someone – "We can't do it all", and we are still good mother's! One way to manage what we to want to do is creating a time and task calendar. I use the Uncalendar for organizing my teaching schedule, and now also use one for my personal life! It is a true game changer! So even though we can't do it all, we can at least have a place to manage all that we can do and want to do.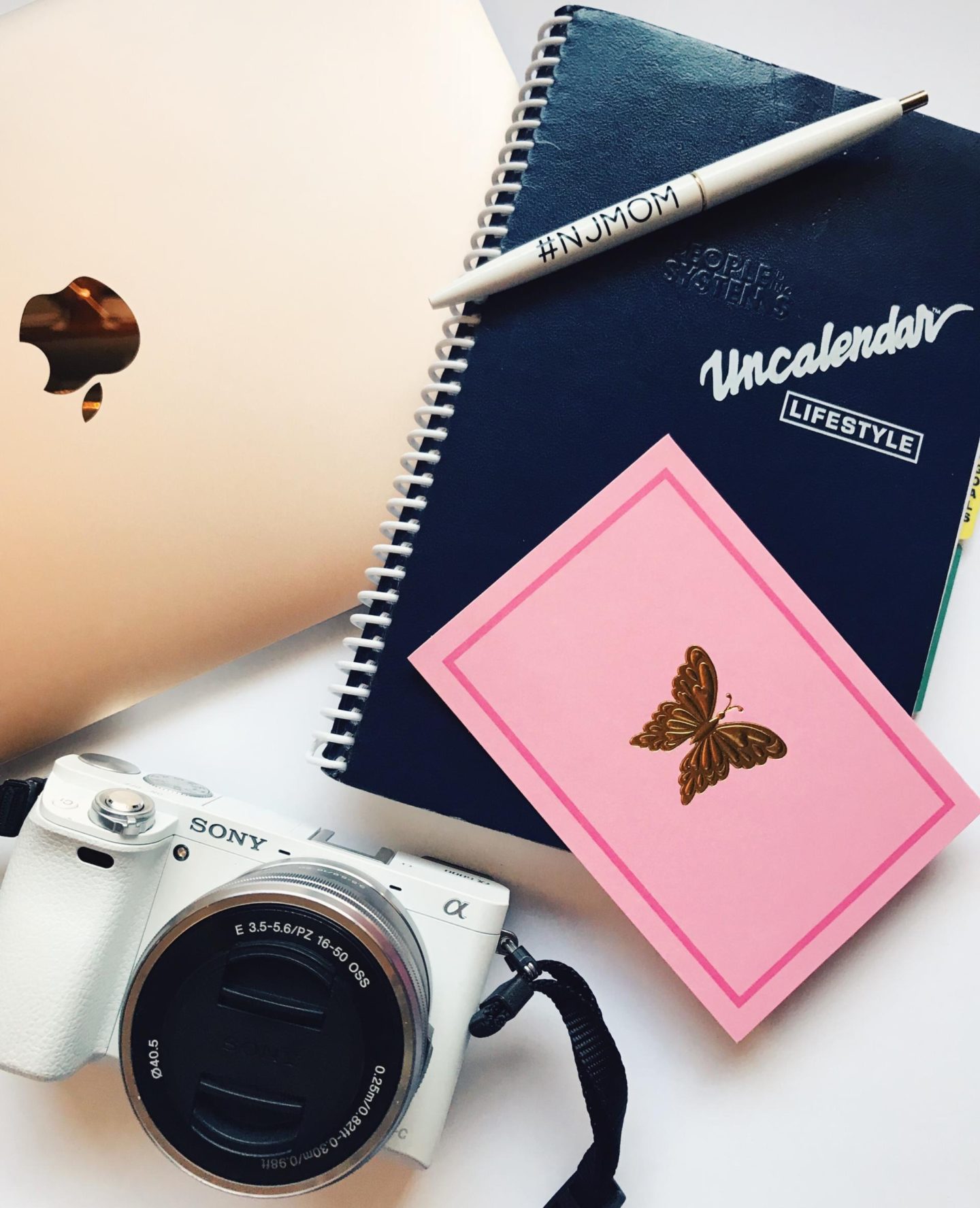 We eat the burnt toast. (Sometime's literally!)
That's right, the burnt toast! How many of you make sure everything is great for everyone else before it's great for yourself? We know we deserve better, but we seldom do it or too busy to do it. We let the coffee get cold, are too busy to indulge in the fancy and shiny things for ourselves, or don't do date night as much as we would like (and probably need!) to. I am guilty of that more than I'd like to admit. We know we want the nice things, the good things, things that make us feel great. Moms also don't talk about the changes in their bodies that keep them from feeling great. Not everyone tells a Mom that with a new baby also comes some things not as wonderful or precious – like bladder leaks! Exactly! I recently was invited to an event by the Always brand to discover one of their new products that help women feel their best. It had me thinking about what it meant for women who suffer from issues that they are too embarrassed to talk about, and how they let it go on without speaking to anyone about it. They feel forced to settle for the "burnt toast".  I don't personally suffer from incontinence, but as one of the most natural experiences a woman can have after childbirth or at an older age, no women should have to settle for uncomfortable and ugly underwear that denies her feeling good about herself.  
Did you know 1 in 3 women experience bladder leaks1? I had no idea. It's not at all uncommon – so why aren't more moms and women talking about it? The Always Discreet brand let us know that a common complaint from women who experience bladder leaks is there are no stylish options to help protect them. In fact, 2 in 3 women that have tried bladder leak underwear avoid wearing them all together, even when they know they need them2 (settling for that burnt toast!).  At the event, I learned that the Always Discreet brand decided to address the issue for women dealing with incontinence by creating the Always Discreet Boutique underwear, to restore their confidence and make sure woman are putting themselves first and not settling for the burnt toast when it comes to our health.  It's time Mom's put themselves first, feel good about doing it, and continue to do the things they love without fear of leaks!  To be able to wear pretty underwear that not only looks good, but solves all of those little problems some women never want to discuss. It's time you put yourself first, feel feel good about doing it, and go out on date night without any worry! Hint, hint!
 This innovative new product was created after the Alway brand spoke to, and learned from, thousands of real women who experience bladder leaks and feel there shouldn't have to be a tradeoff between maximum protection and a product that makes them feel beautiful. I also recently learned that 77% of women say the idea of wearing bladder leak underwear makes them feel older than they would like to feel. One of the Always Discreet Boutique scientist actually emptied an entire beaker's worth of water onto the core of the product. While the core looks and felt very thin, it was able to hold to entire amount of liquid AND feel dry to the touch in seconds. The leading competitors on the market didn't hold nearly as much liquid and certainly weren't as dry. Check out the Always Discreet Boutique to see what I mean.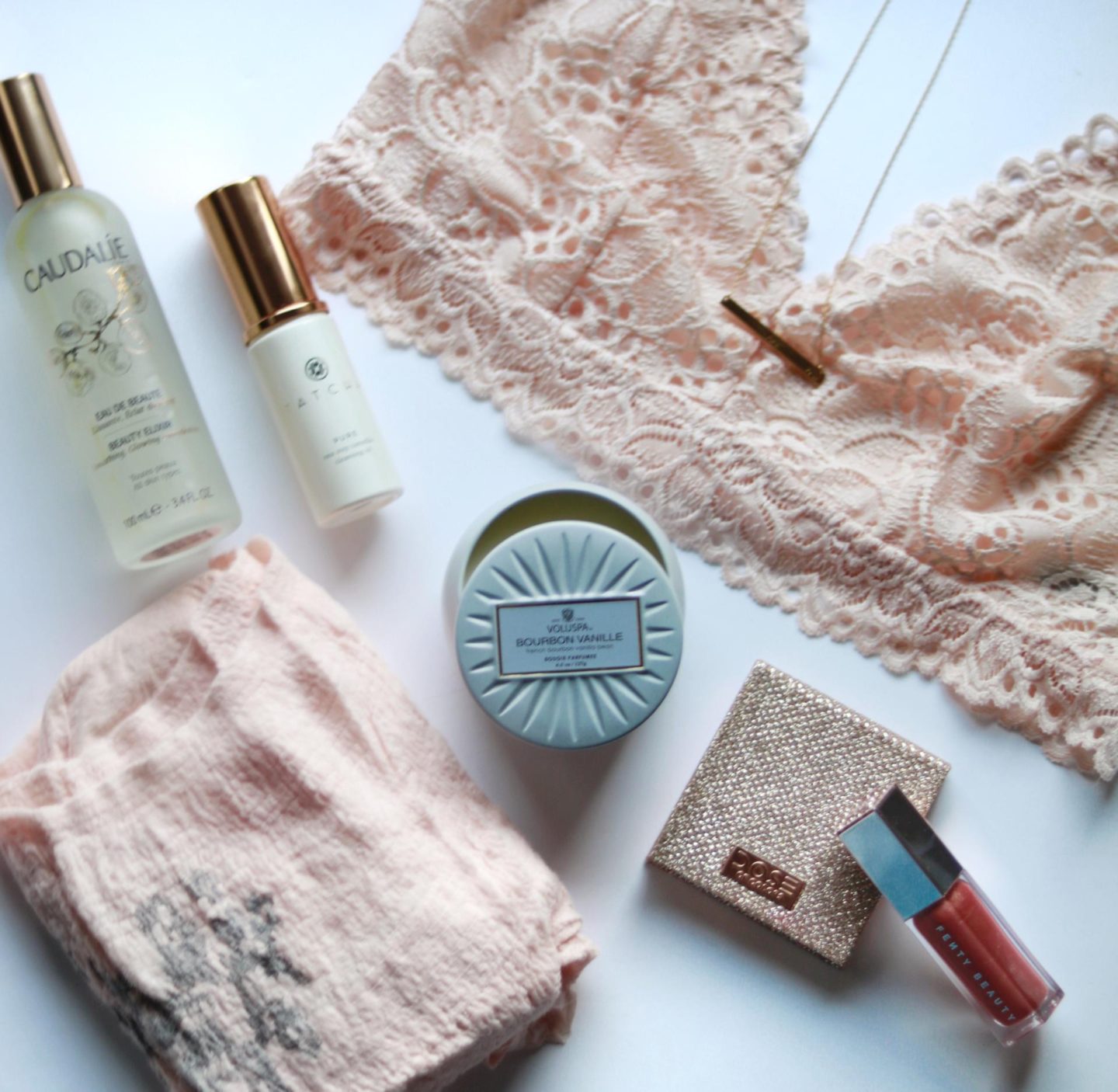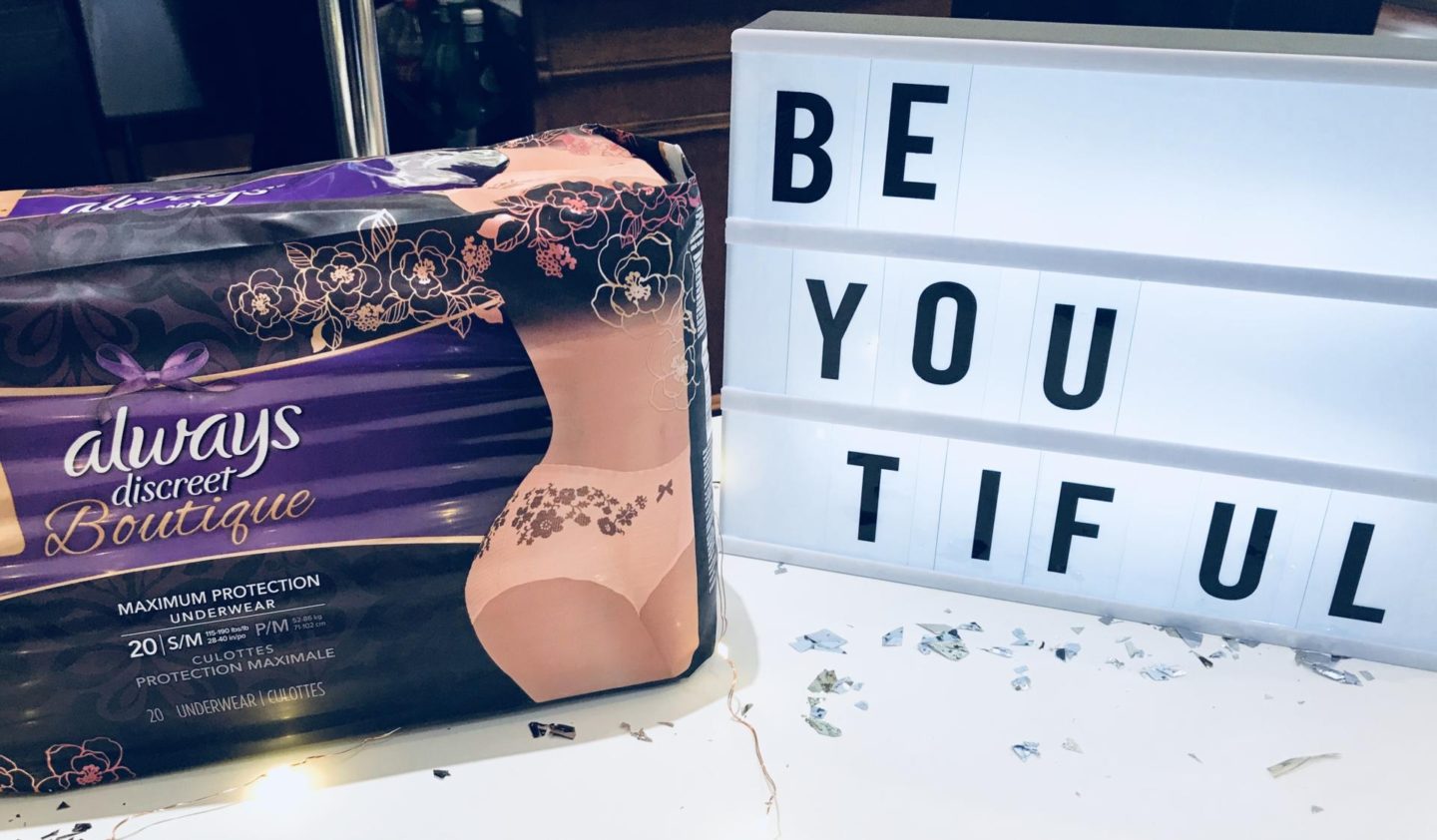 We deal with anxiety.
Recently, I have started to see an increase in Instagram posts from women that I admire and follow about their struggle with anxiety. I appreciate their candor, because if more of us share stories of what causes our anxiety, we'll know there is a larger support system out there from women we admire. There are varying degrees of anxiety. And while I am no psychologist, I do know that anxiety can be triggered by stress, past experiences or other factors. For me, anxiety is something I only started to experience more after losing my daughter, just 3 years ago tomorrow. It creeps up when I am overwhelmed by too much to do and need a moment to stop myself. It's those brief bursts of panic that many women deal with, and we don't do enough of talking about it. We need to recognize it happens and that we are not alone. One way to deal with moments of overwhelmingness has been the Breathe app. I found it only after receiving the new Apple Watch 3 for my birthday. I love using it to help feel centered and to take a moment for myself without the rush of the day or the regret of taking a moment to pause the chaos around me!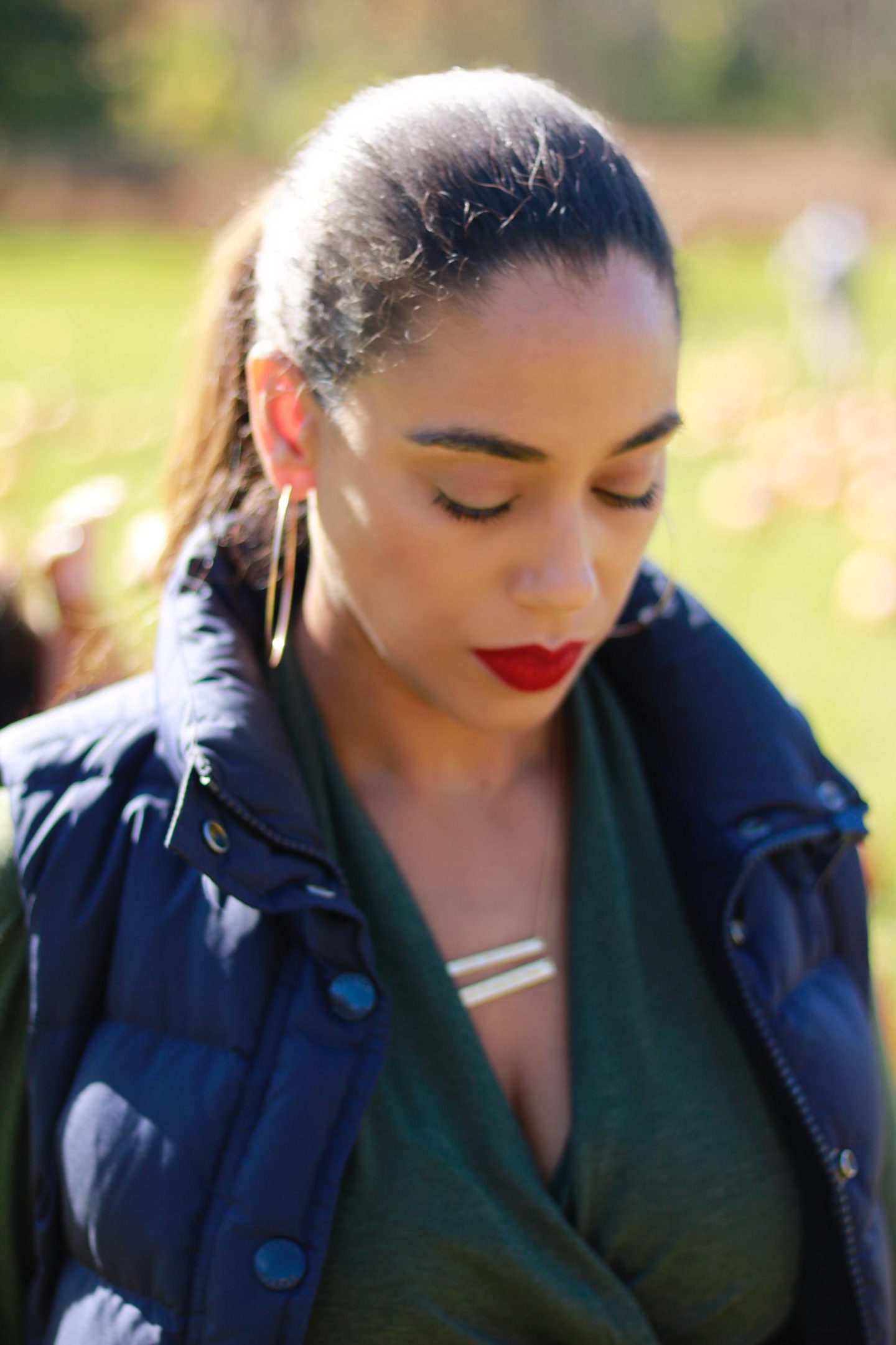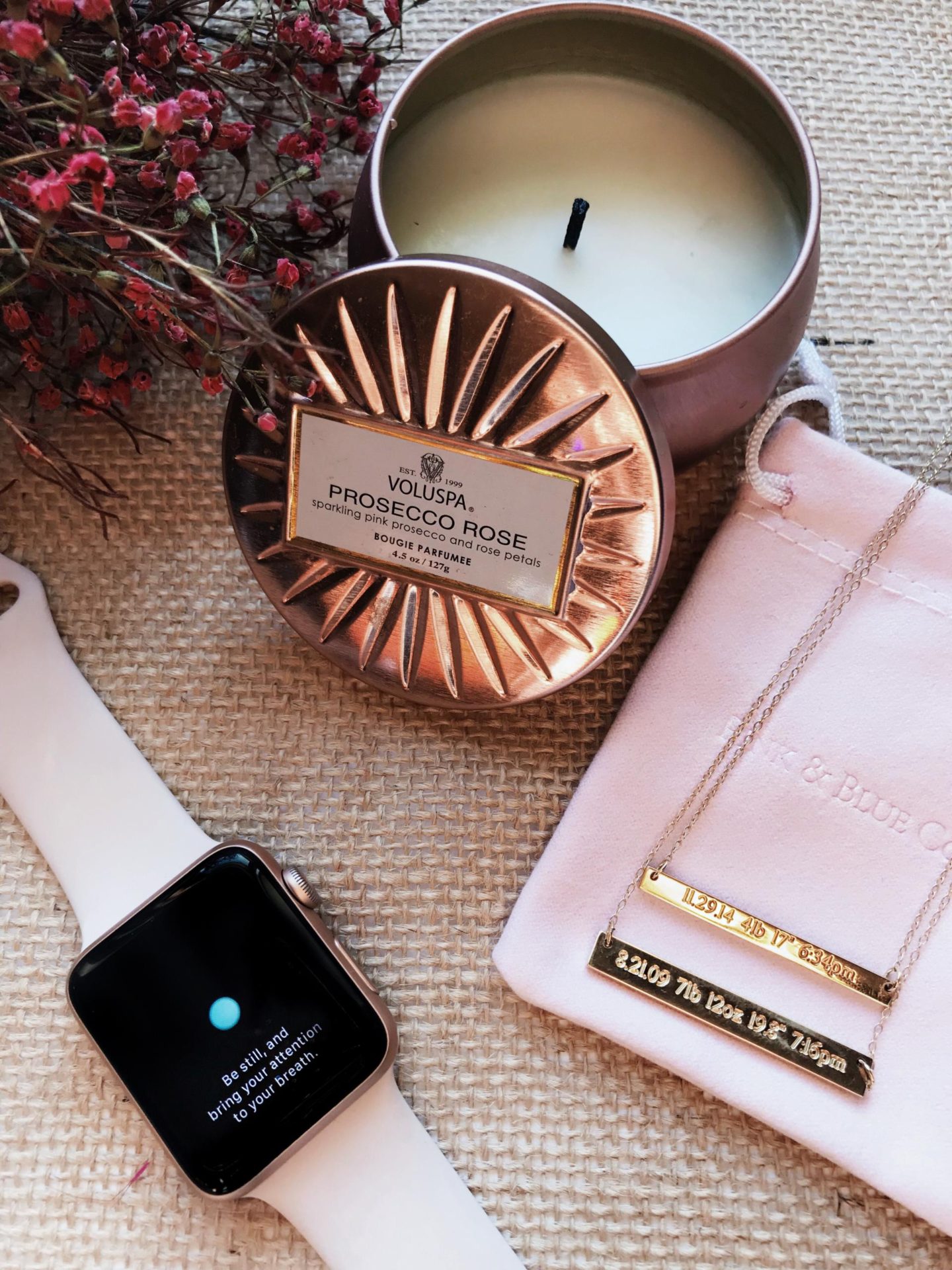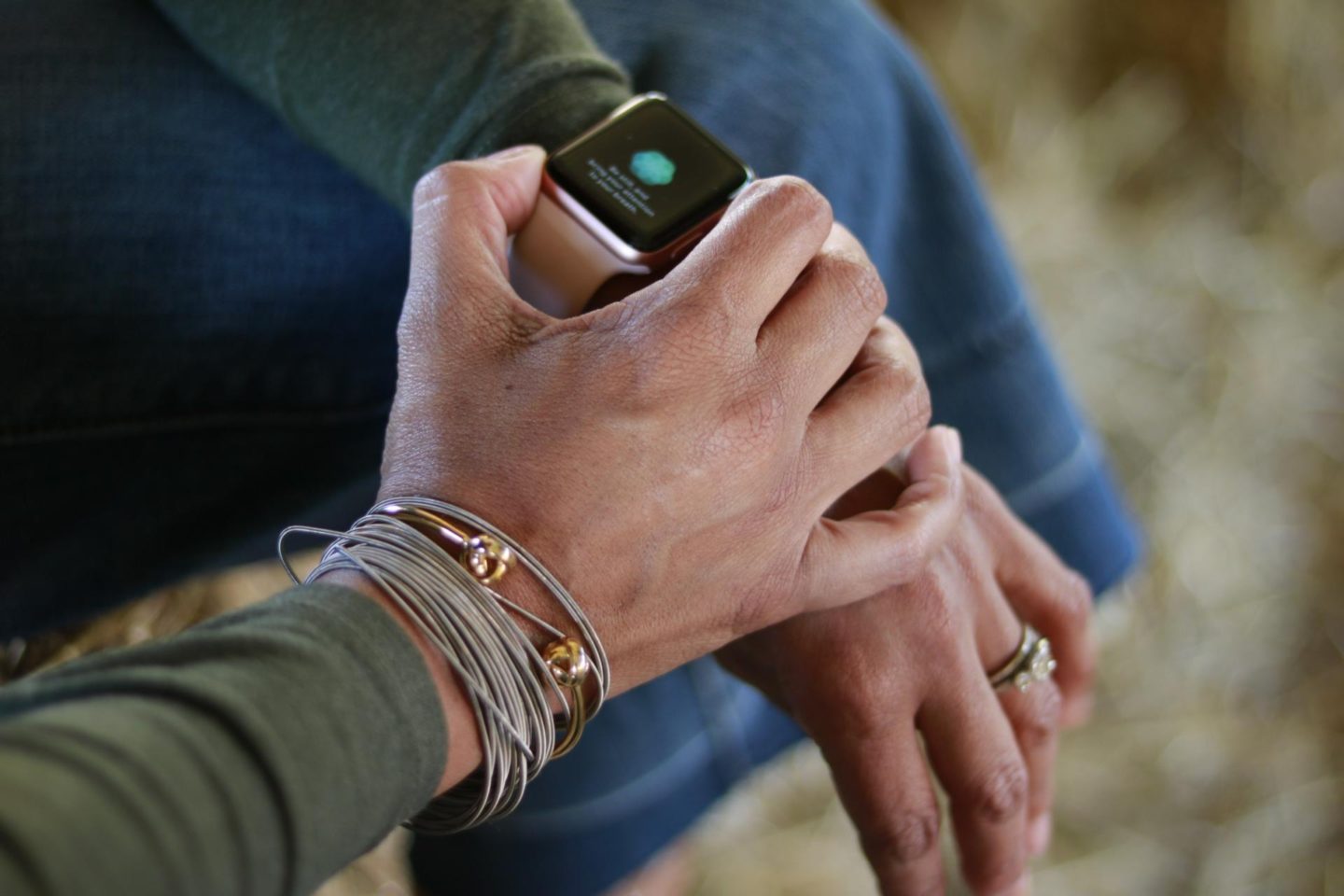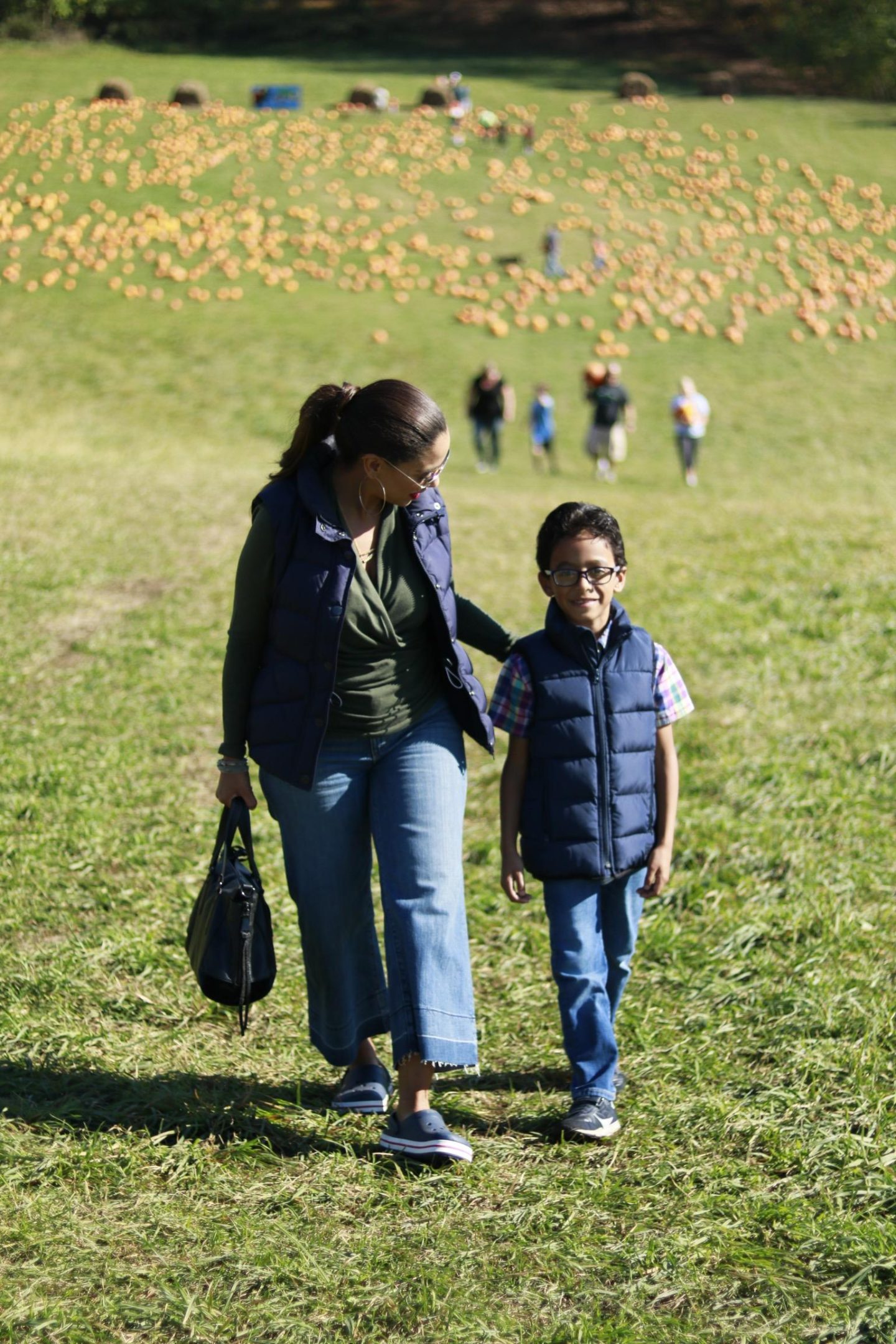 Thank you so much for reading! And thank you to Always Discreet for partnering on this post!

1Fem Care AI analysis – "Nielsen Homescan Panel ending March 2012 looking at Fem Care purchases in HH 50+ that have no teenagers at home." 2The Always Discreet Boutique Online Study was conducted by MSLGROUP Research.