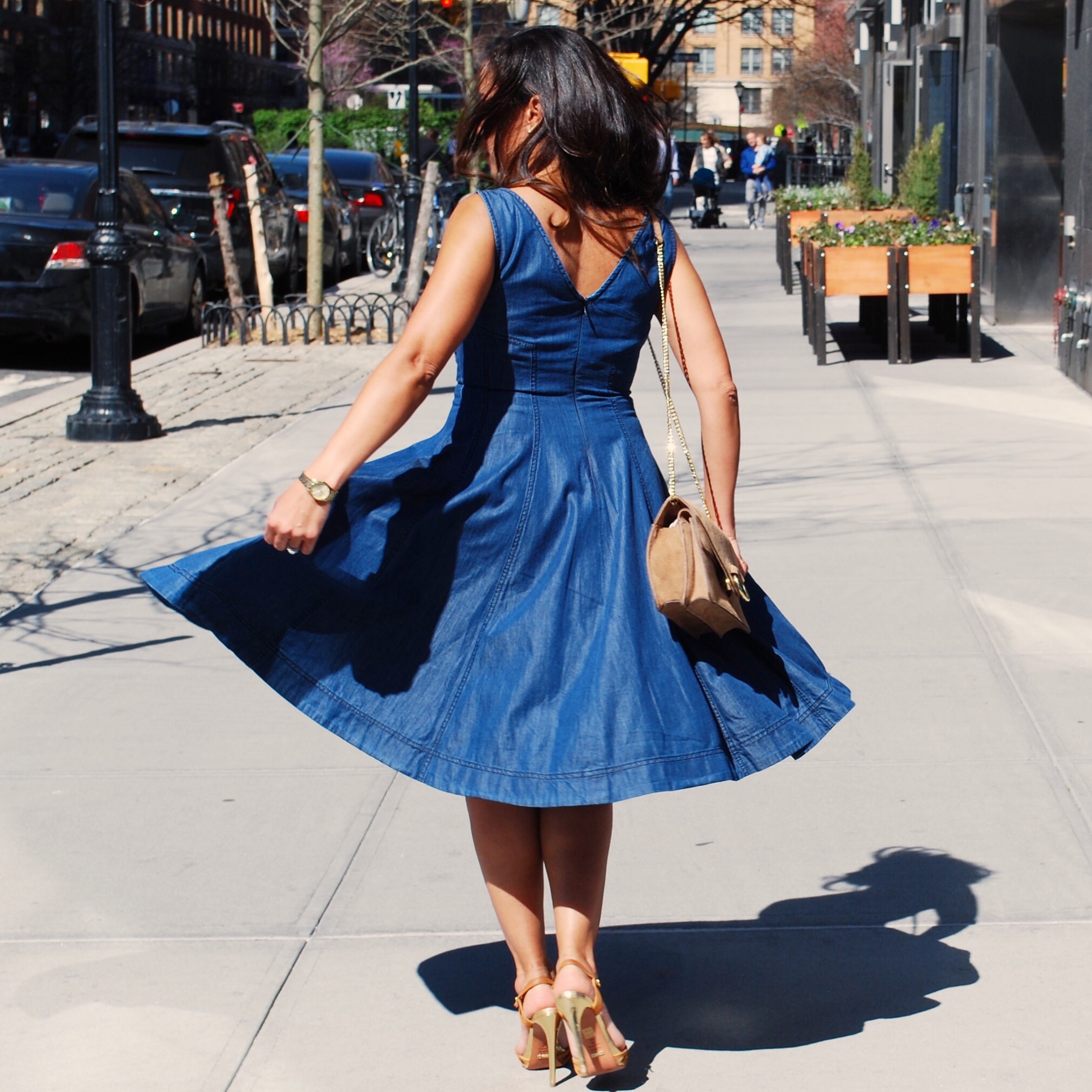 Happy Saturday! And while it's not Sunday quite yet, I wanted to share details about a wonderful Sunday Brunch I attended last week with some lovely ladies at the Conrad Hotel in New York City. I am also sharing a VERY exciting opportunity for one lucky mom to meet me at The Chester in New York City! Be sure to stay to the end, and enter to win!
While I have been writing for a little over a year now, it has been so nice to become part of a community of women (and men!) who have been supportive  and like-minded when it comes to fashion and giving back to others. I met Martha from MdollNYC and Sabrina from Stylophyle last year at my first New York Fashion Week show through a mutual friend! They were fabulous, kind and very much the type of women I knew would be great spirits to connect with. Throughout this past year, we have met at several other fashion events, and last week Martha kindly invited me to celebrate the start of her birthday celebrations at a Sunday brunch at the Conrad Hotel with Sabrina and another wonderfully talented and stylish writer Alexa, from Lex Loves Couture.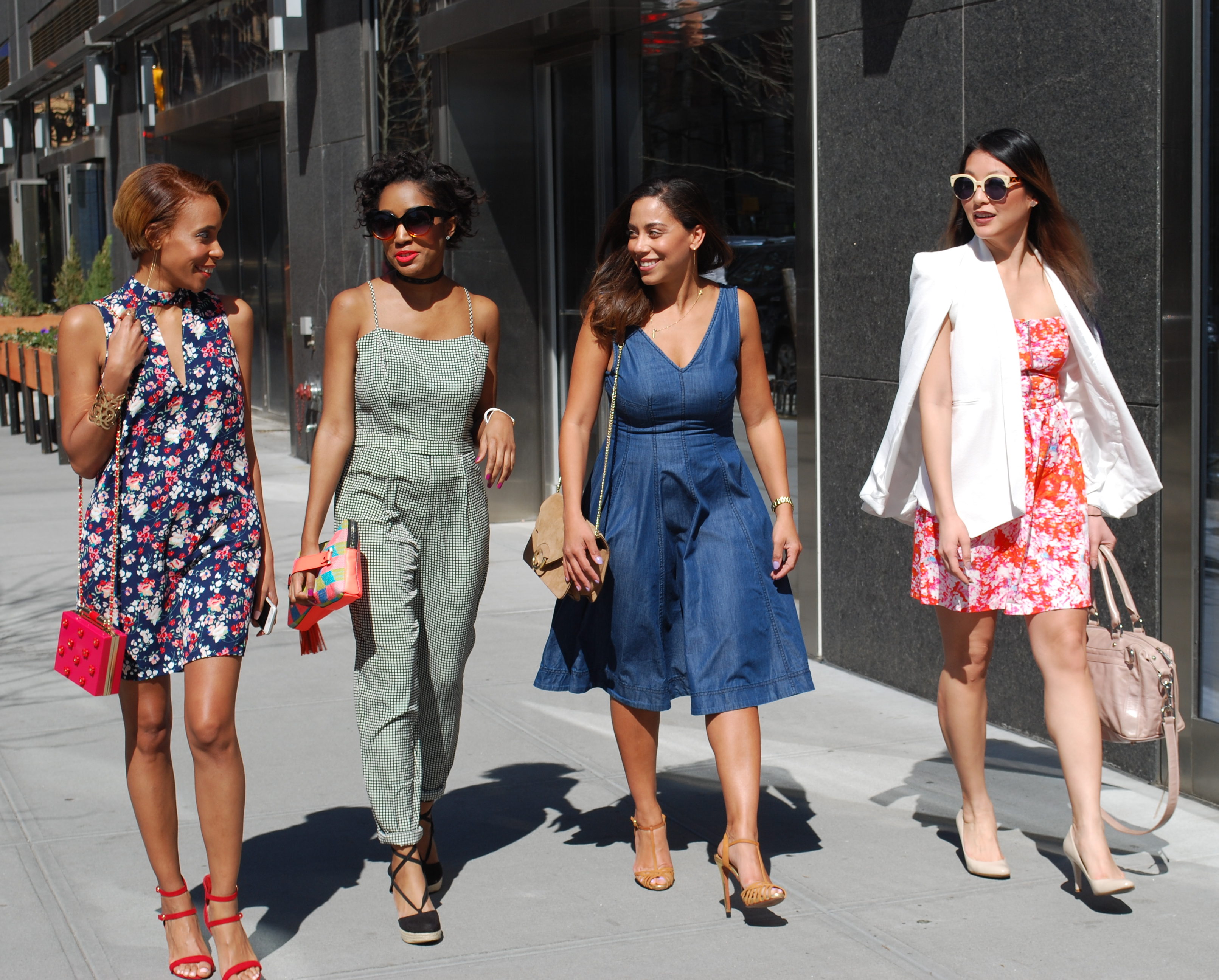 The minute you walk into the hotel, you can tell that it prides itself on celebrating architecture in large scale, which makes you feel like you've walked into some place quite special. The grand staircase and hanging artwork all around you defines the luxury you definitely experience upon entering.
We had our brunch hosted at ATRIO for their new Jazz Sunday Brunch, where you can enjoy live jazz music during your dining experience.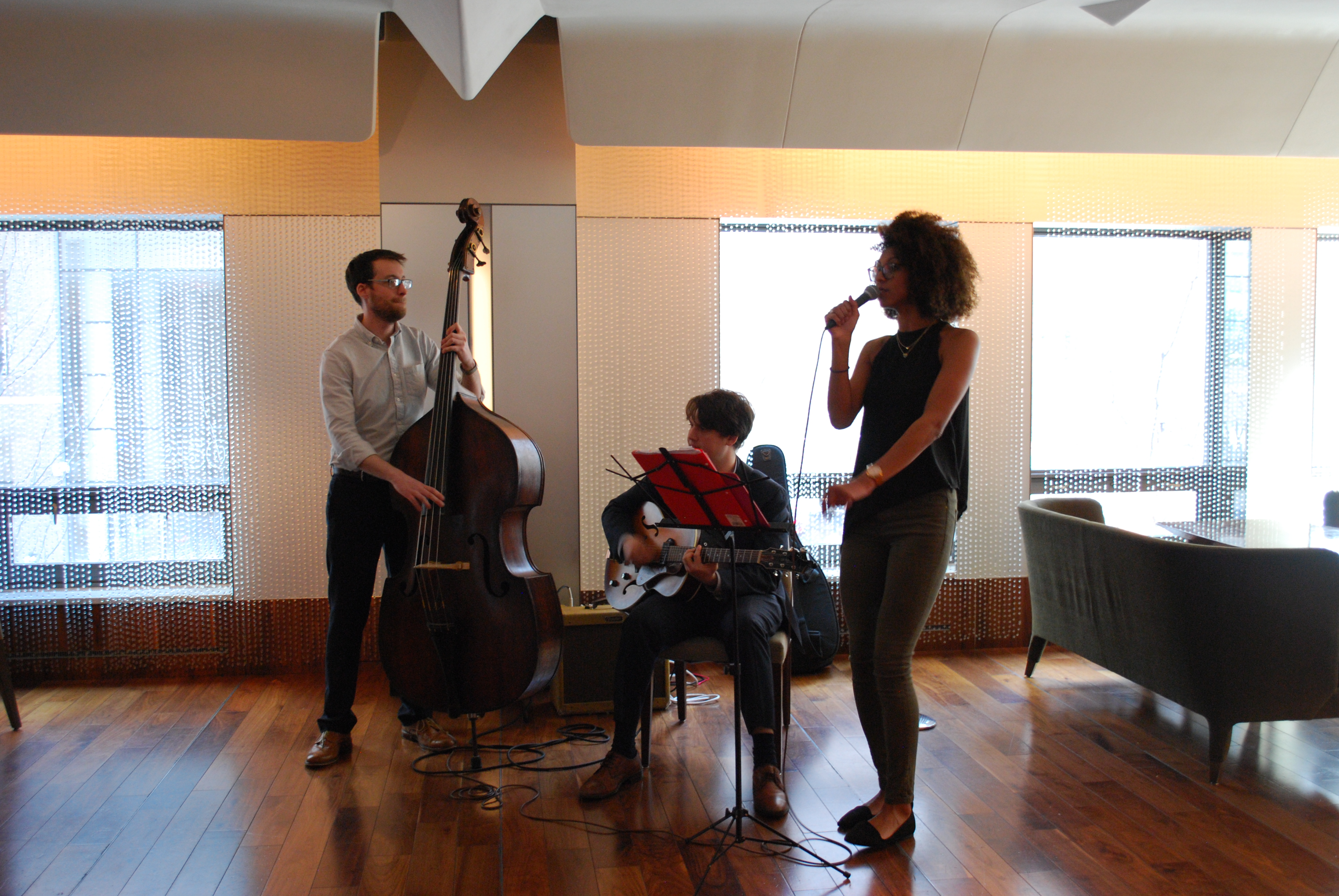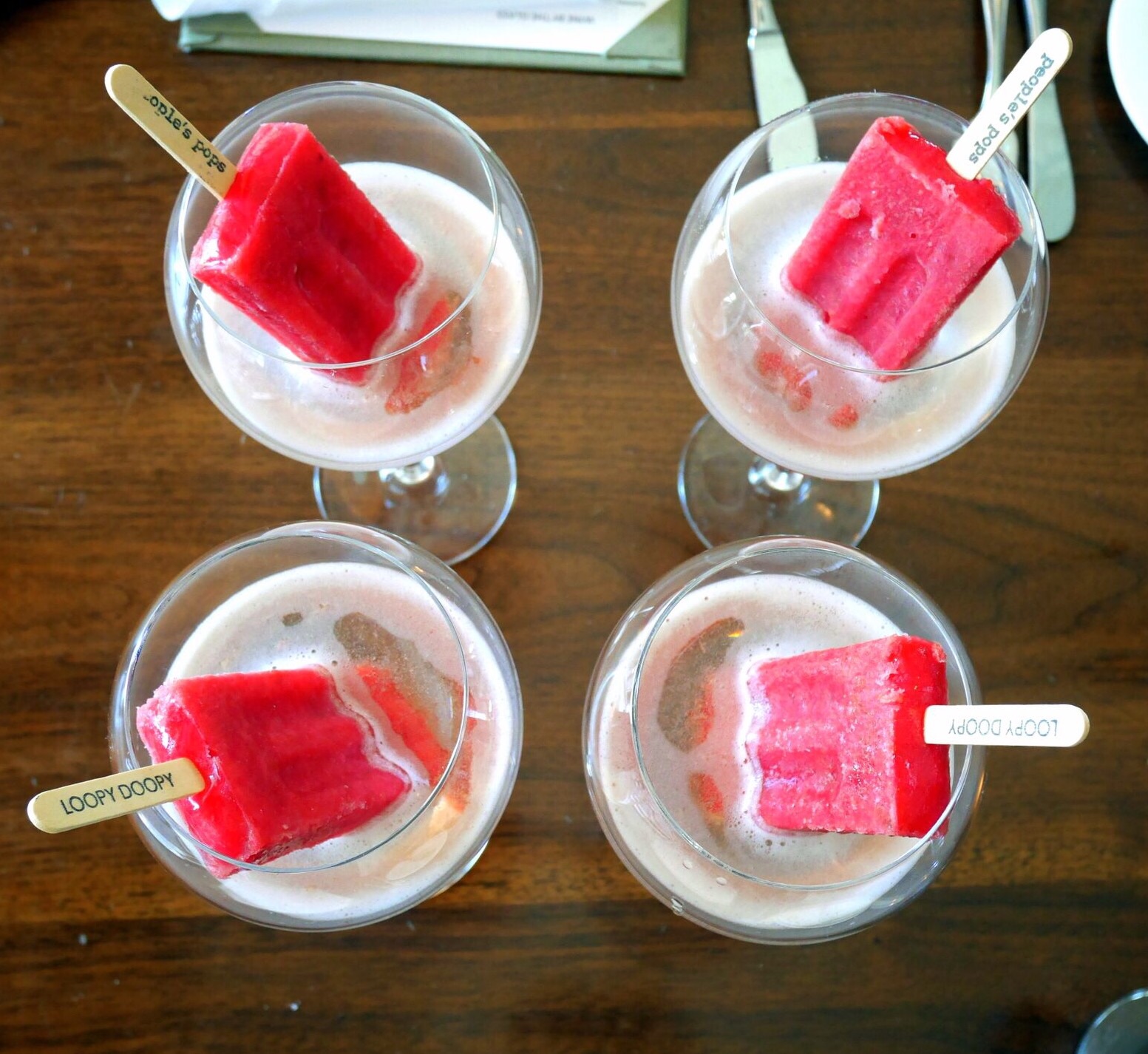 We started with a delightful prosecco and popsicle drink that Martha magically had appear from their amazing rooftop bar Loopy Doopy (a must visit for some amazing views of the Hudson and the Statue of Liberty under a lovely canopy overlooking the city).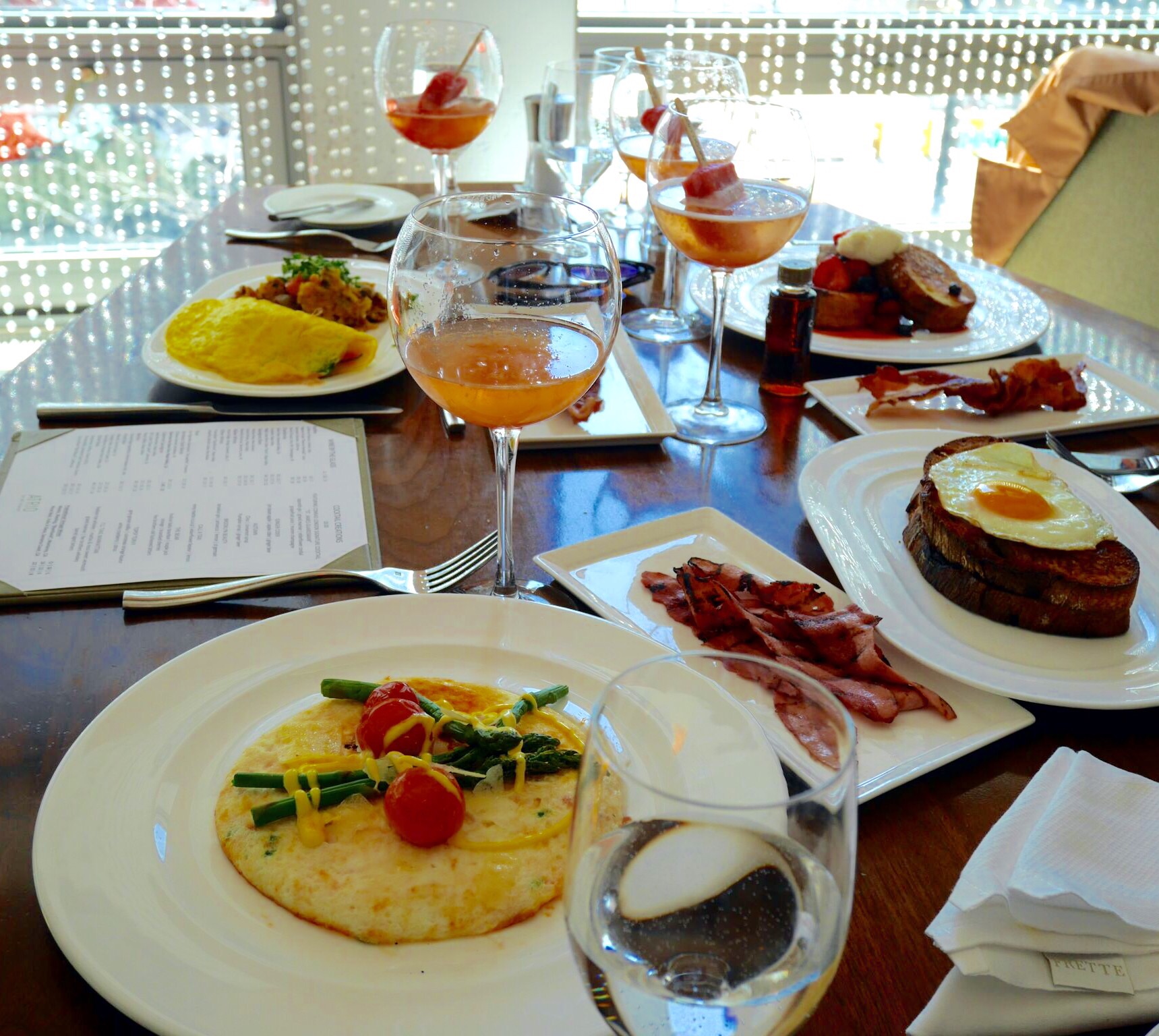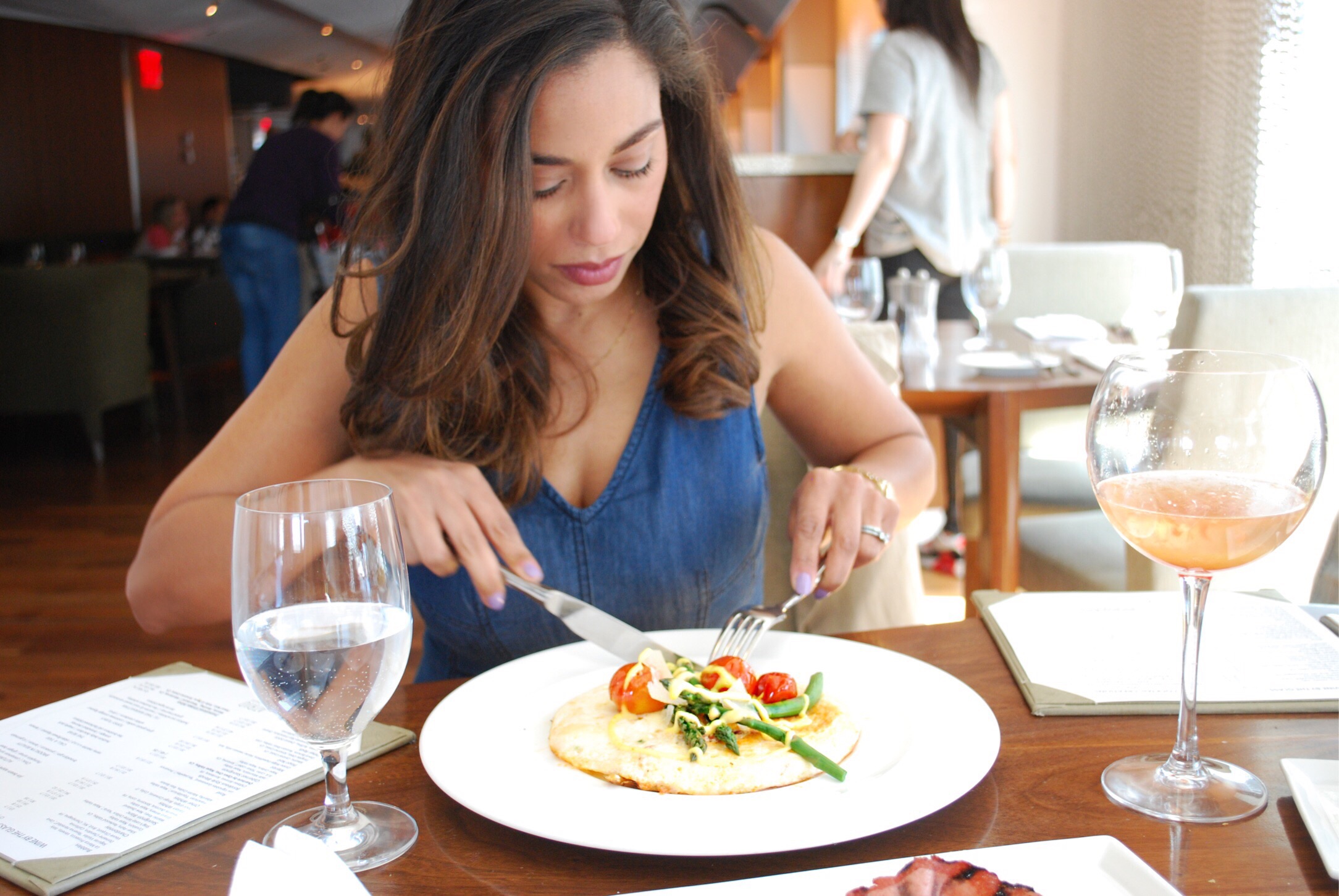 Brunch was amazing, and so was the company! Not only did the food look good, but it was delicious and the music was great. I had such a lovely time! Thank you Martha for the invitation!
Shop the Feature// Dress (sold out, but love these off the shoulder and strapless denim dresses) | Shoes (similar) | Suede handbag
Remember about that amazing opportunity? Next Saturday, April 30th from 1pm-4pm at The Chester in New York, I have the honor of hosting one of my lucky and hard working Mom readers to a private and intimate Mother's Day brunch with Maggy London honoring their guest of honor, mom and media mogul Wendy Williams! My lucky Mom will be treated to a fabulous brunch, meet and greet with Wendy, and then enjoy a style consultation with me enjoying a dress from the Maggy London collection, shoes from Corso Como, and a necklace from Dogeared plus pampering for your hair, nails and make-up! It's definitely a very special opportunity that I can't wait to share with one of you! Be sure to follow the entry details below to enter!
Know a lucky Mom who is deserving of this great opportunity, please SHARE THIS POST below via your social channels. Thank you so much!

Maggy London Mother's Day Brunch Giveaway Rules
**Now Closed*** Entries must be received by Sunday, April 24th 7pm EST  
Winner is Anna! Please contact me at thisseasonsgold@gmail.com before 10pm, Sunday, April 24th 
You must be available via email on Sunday, April 24th between 8pm-10pm for further event details.
Event takes place on Saturday, April 30th, from 1pm-4pm
Comment below

with your answer to "What do you love about being a Mom?"
• My lucky reader must be a mother.
• You must be 18 years or older.
• You must be in the NYC area at the time of the event.
• The lucky Mom will be chosen randomly, and must be available to meet me in New York City on April 30th from 12:30pm to 4:oopm. Travel will not be covered by This Season's Gold nor Maggy London International.
• Mothers come in all shapes and forms. Maggy London is proud to host birth mothers, adoptive mothers, step mothers, half mothers, guardians and other maternal figures.