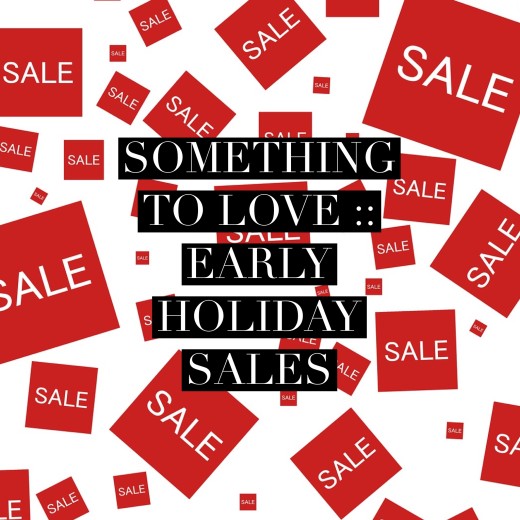 Happy weekend! Hope your Friday has been great so far! I usually reserve my Sunday Favorites to share some of the best things to love, but with the holiday season almost upon us (we're only 7 Friday's away from Christmas!), I wanted to share some great sales that are currently happening this weekend and great pieces to love during these early holiday sales! Get ready to have some fun and save money while doing it! Hope you enjoy!
Extra 25% off Sweaters, Coats, Blazers and more, 30% off Sale styles w/ code GETSHOPPING
---
Extra 30% off Boots and Bags w/ code BOOTSBAGS
---
Extra 40% off everything w/ code WOW
---
Extra 20% Sweaters and Tops w/ code TOPITOFF
---
Extra 40% Fall Clearance styles
And if you haven't had a chance, take a look at my updated wish list! I'm hoping Santa will be good and gift some of these goodies. However, I'm still adding to the list (you can't blame a girl!), so feel free to keep an eye out for more fancy and fun on the list!
Thanks for reading! Hope you get a head start to all of the holiday madness!
xoxo, Jessica
Follow my blog with Bloglovin