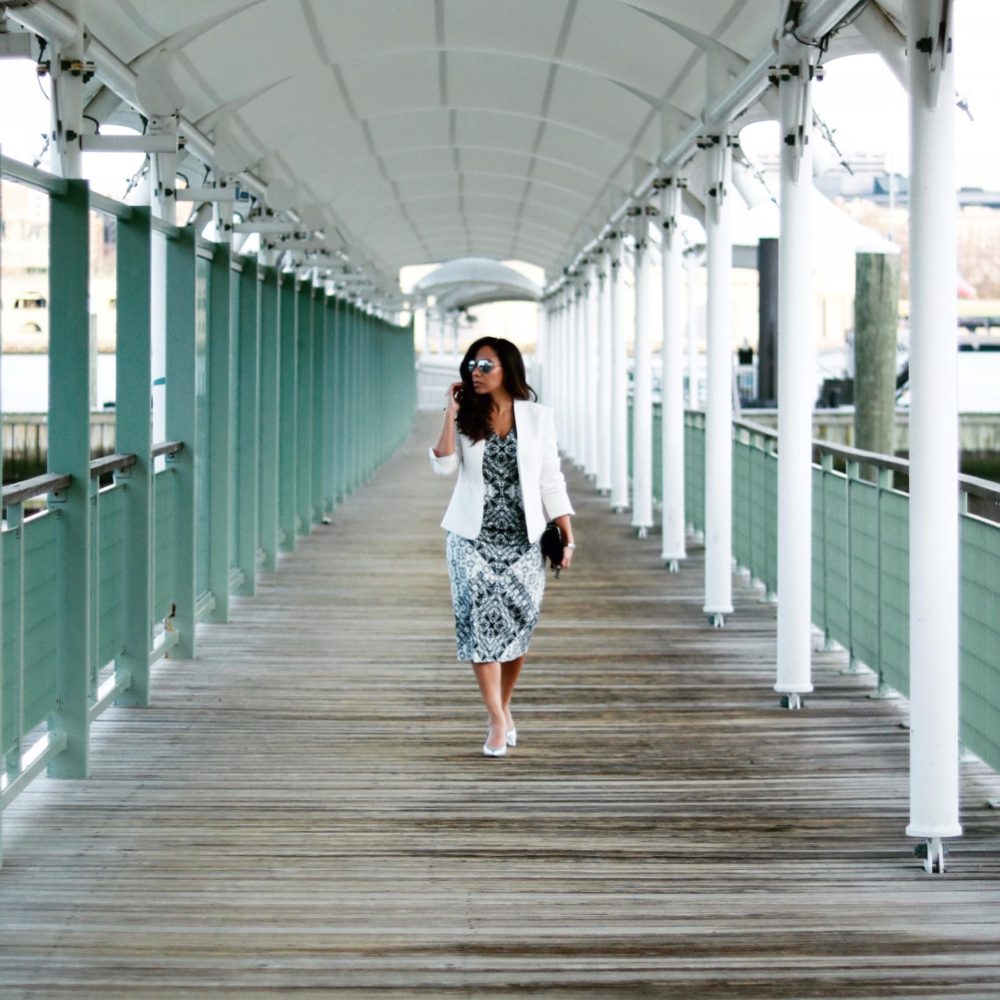 It's the weekend (whew!). This past month has been a bit of a struggle for me. I can't tell if the stars aren't aligned as usual or I'm just in a funk, but I know I'm doing my best to get back to my best self. How has your month been? Hopefully great! One of the best ways I step out of any funk is to enjoy the good weather days as they come and embrace the change in the seasons with my style. If there is one thing I have learned well, it is that when things in life feel too big or overwhelming, making time to organize some thing as simple as your closet can go a long way (in comes spring cleaning!). Styling an outfit and getting dressed is my way of facing the day when it all seems uphill. Taking a moment to go through those favorite wardrobe pieces and restyling them a new way for a different season can very well give you just the motivational boost you need for the week!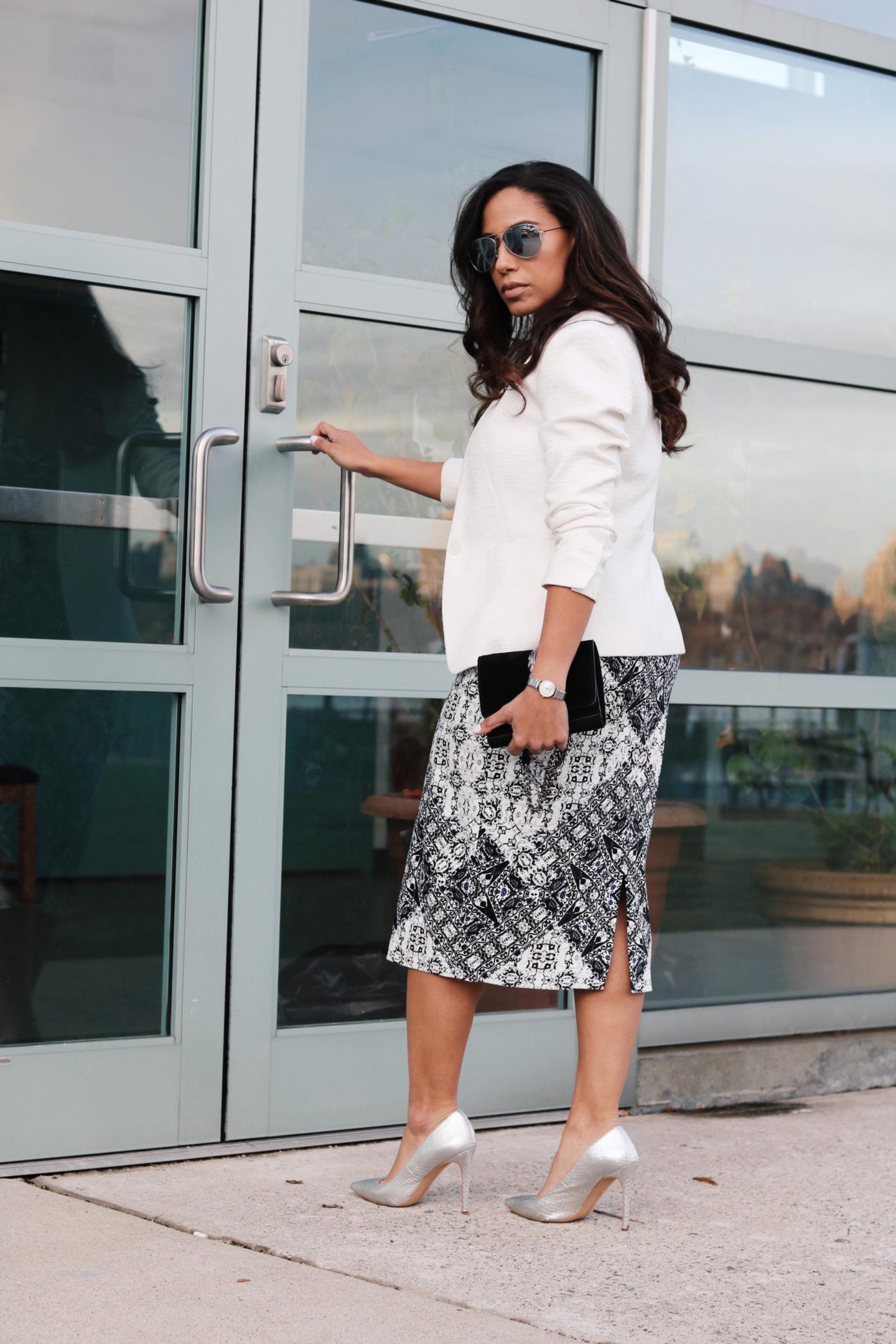 I love a white blazer for spring (And, yes -white before Memorial Day is absolutely acceptable! I follow the rule that there are no rules in fashion! Wear what you love and makes you feel great.). It makes for the perfect canvas to add a great printed piece, like this Maggy London dress. I happen to love the sleek look of pairing prints with white because it draws the attention to the print itself.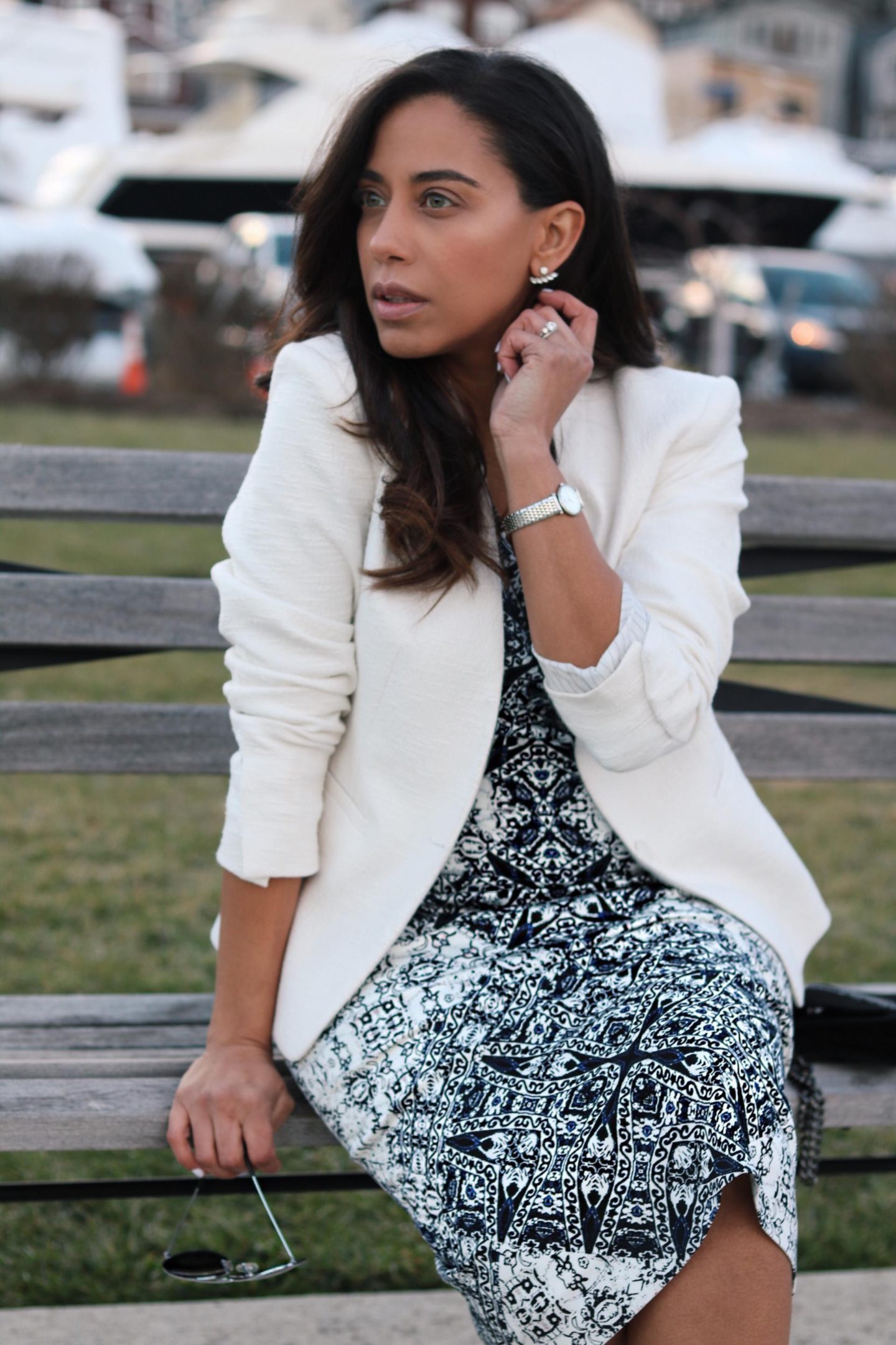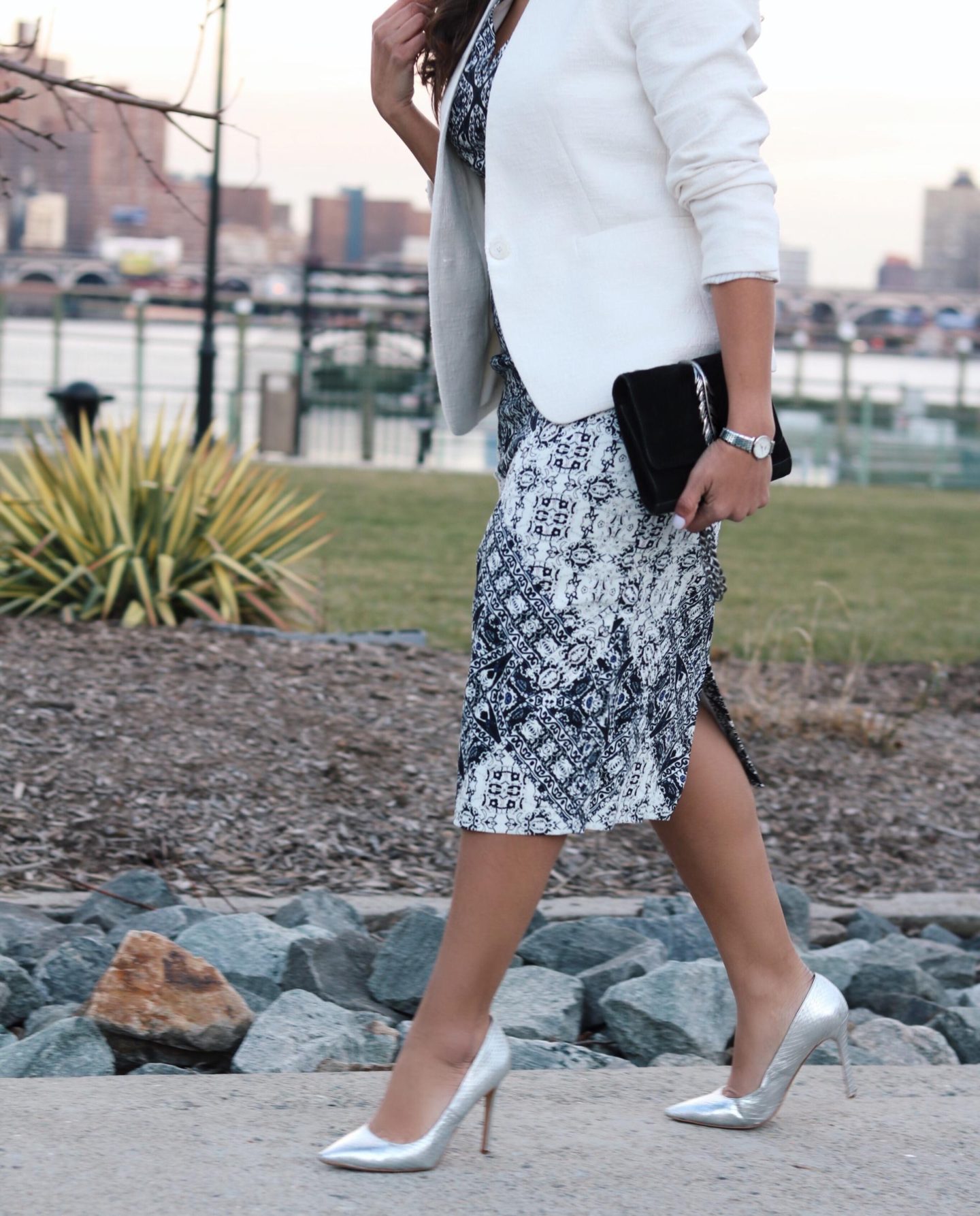 What makes this print stand out are the subtle touches of blue and black that give you a range of colors to pair with the dress, making it versatile for your style at work or an evening out after work. I liked keeping the palette smile with black and silver, the perfect spring style for work. I don't always wear print because it can be a challenge for me to find the right harmonious color to wear it with, but you can always count of a great white or black piece to carry you through those wardrobe conundrums.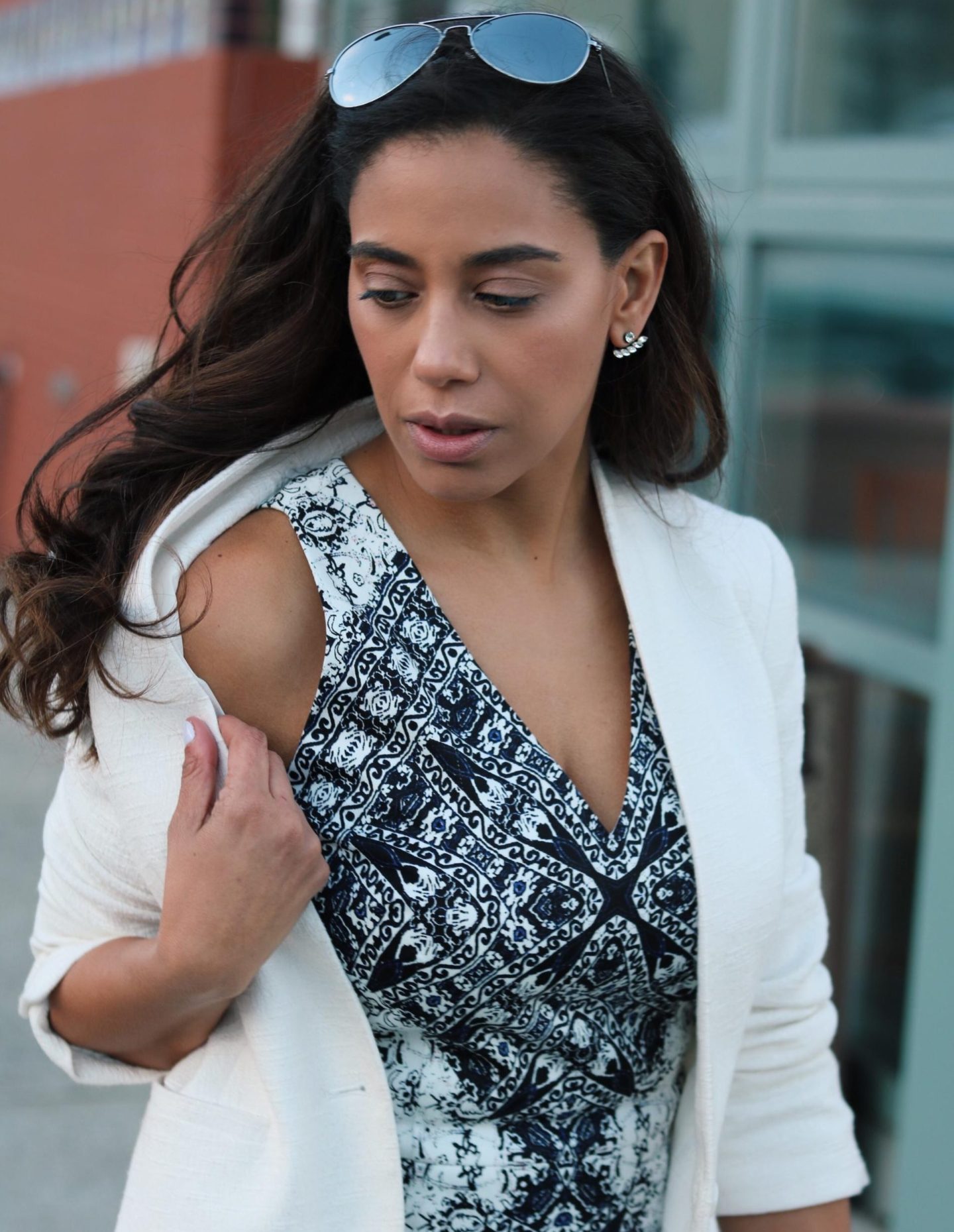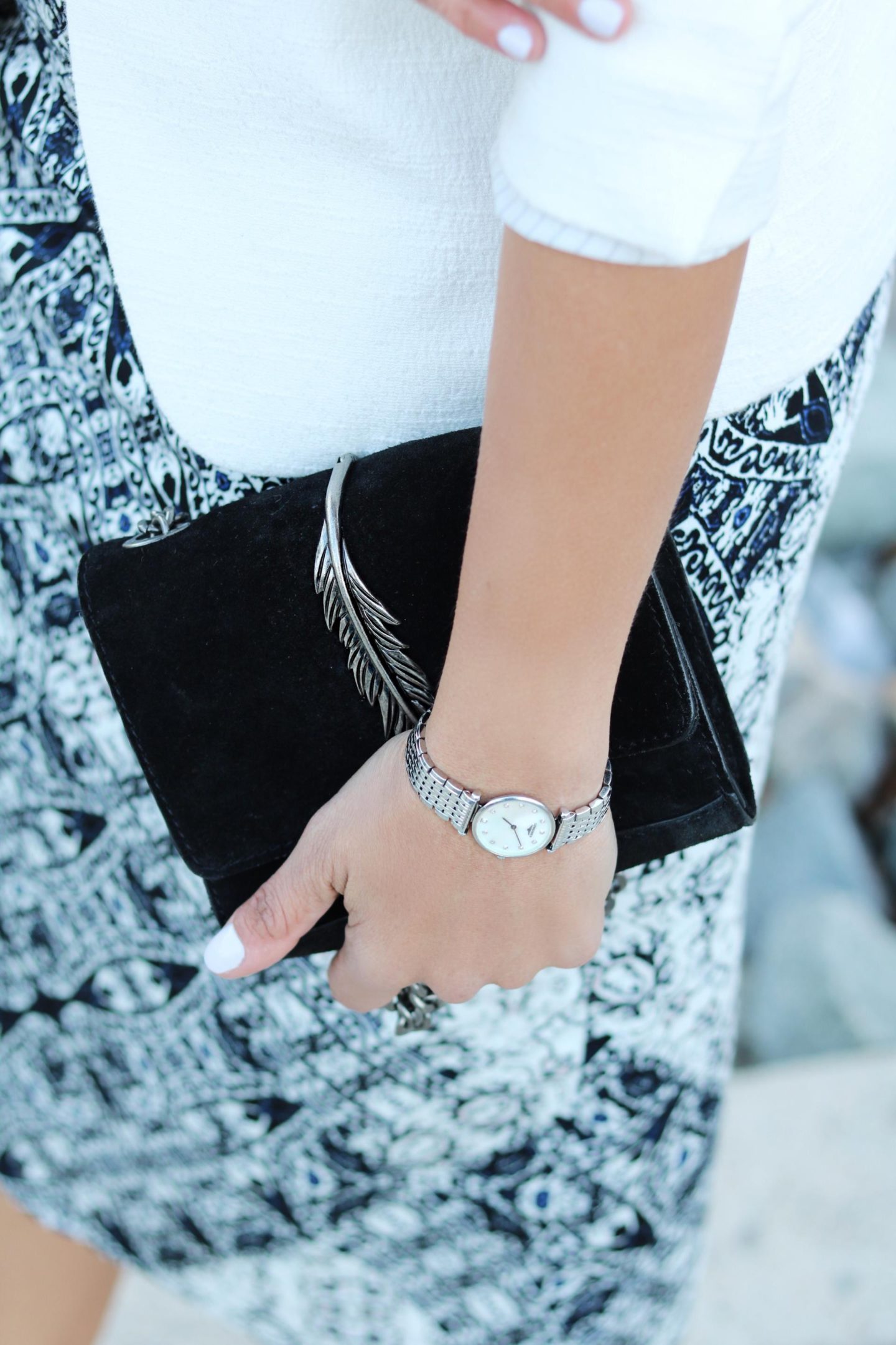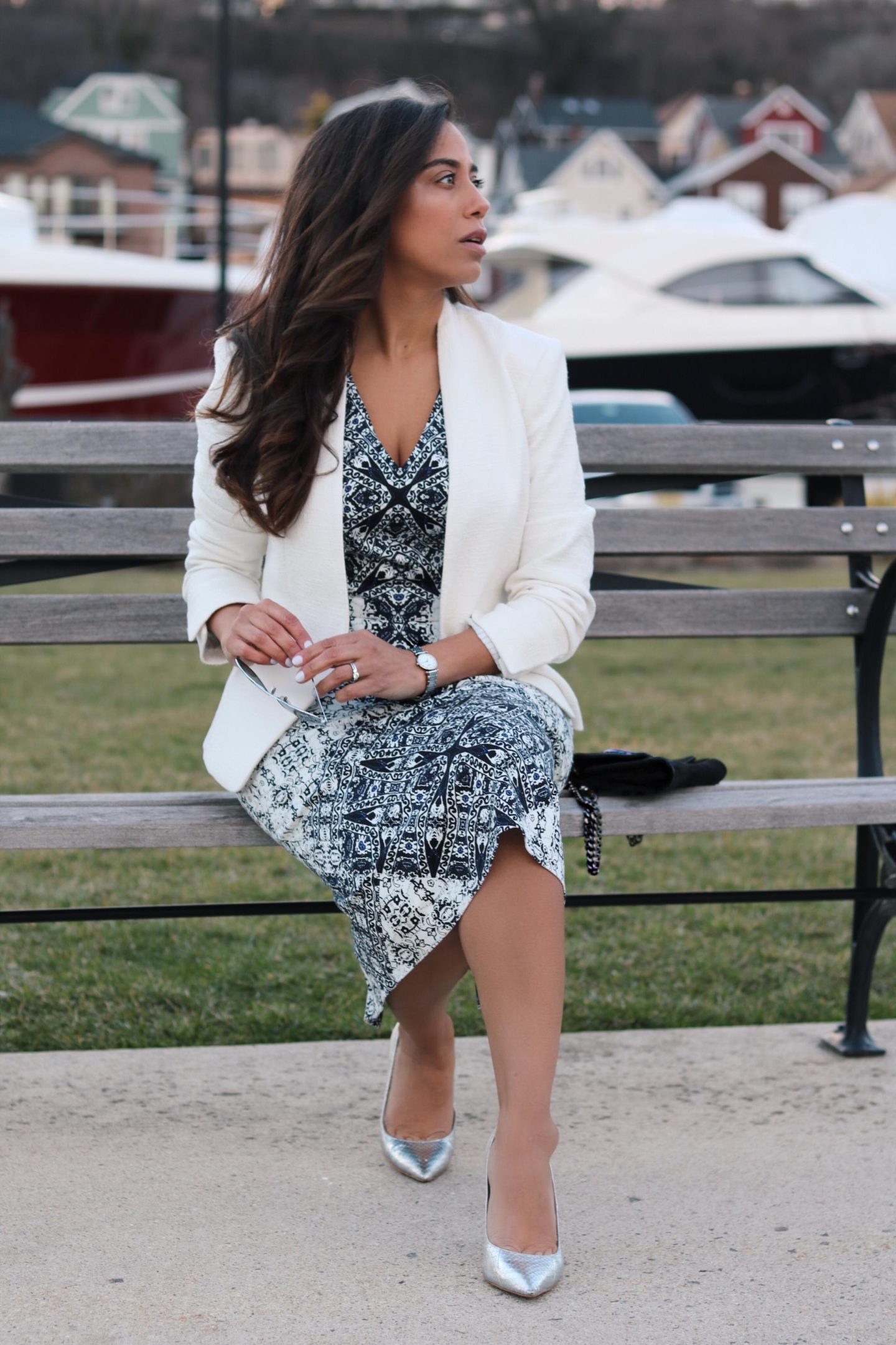 Shop the Feature // Maggy London dress | Ann Taylor blazer | Vince Camuto heels (similar) | Zara handbag | Longines watch | Baublebar earrings
Do you like prints or do you prefer to blocks of color for your work style? Let me know in the comments below! And if you like this post, please consider sharing it or pinning an image by hovering over your favorite pic to pin it! Have a wonderful weekend!
Thank you to Maggy London for partnering on this post!