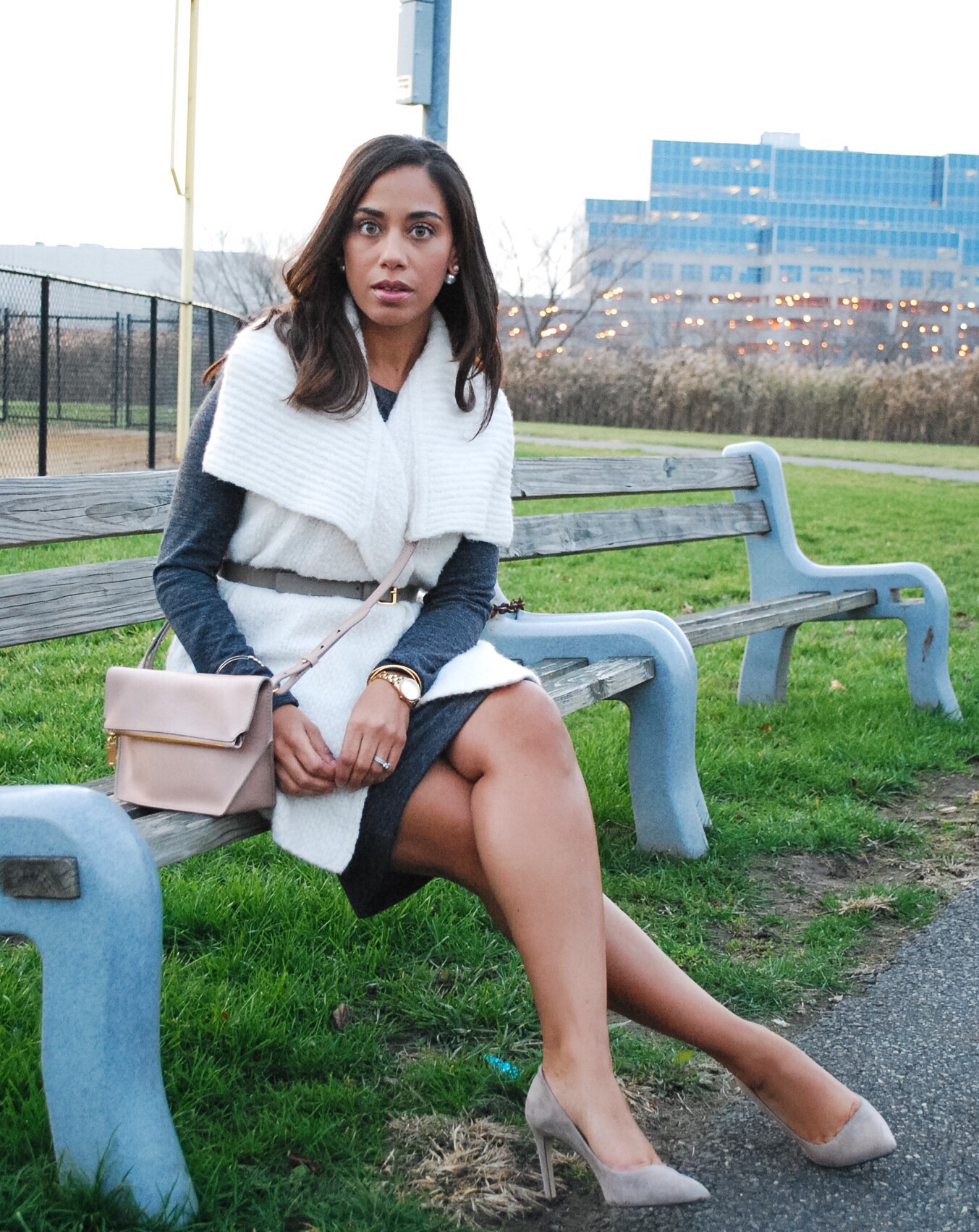 It's Monday! I hope you had a wonderful holiday weekend! This past week has been filled with so many emotions! I am excited about the many great things on the horizon for TSG and my theatre work, staying positive and festive; but at the same time I'm needing to simply just take a moment to breathe. It's always a balancing act during the holidays where I'm trying to figure out how to have fun and be full of life, while allowing myself the space to just face my truth of that missing piece in my life. In those moments, one thing I know for sure is that the best I can do is be grateful for what I have and move towards joy.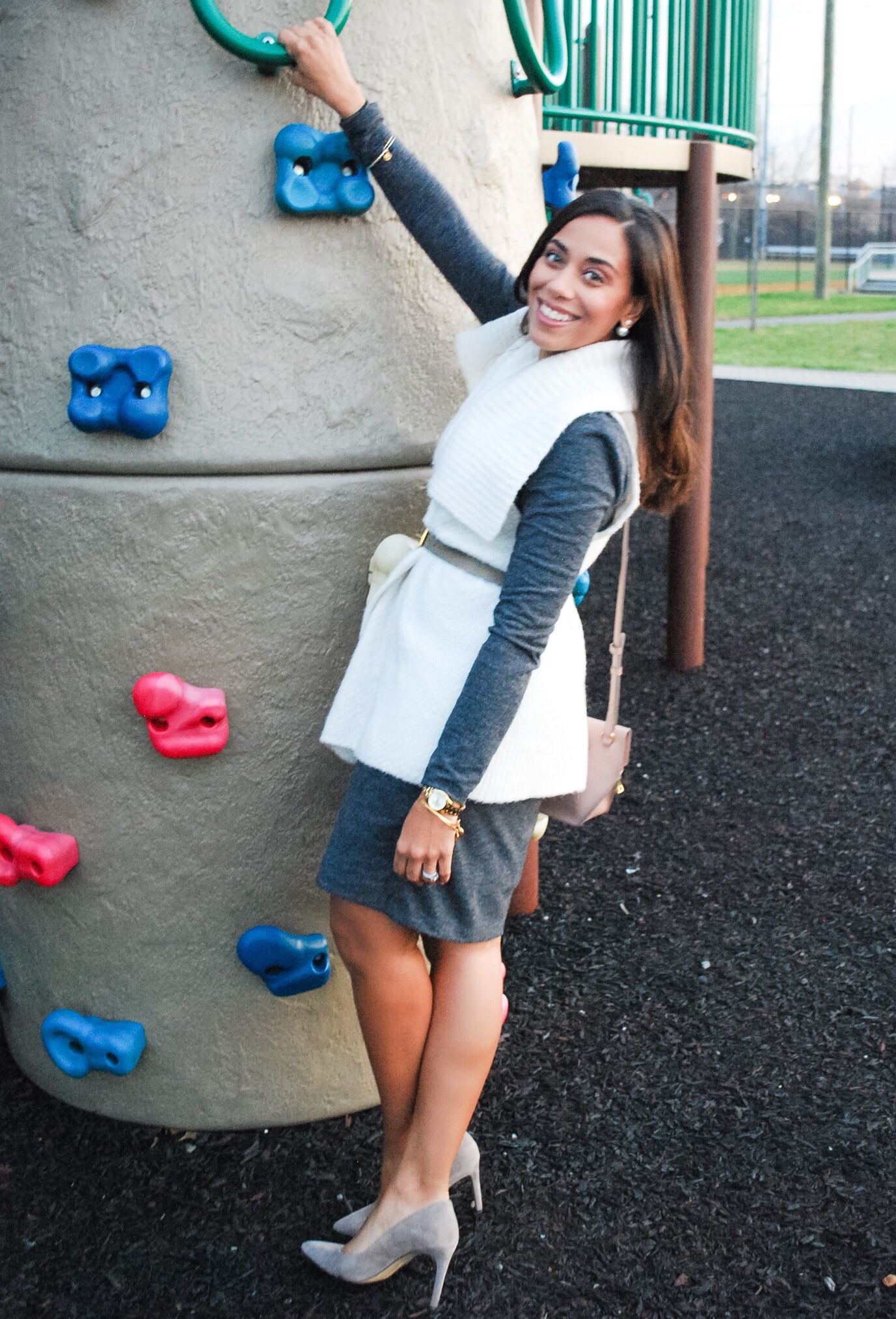 So how do I work around balancing both my grief and staying strong for my son and family? I live my truth everyday. I don't hide from it and I don't let it consume me either. That is why I get up everyday, make conscious decisions about what I am going to wear that will make me feel how I want to feel that day and keep my head high. I charge forward with making every single moment of my life have a purpose driven by my desire to be excellent every day.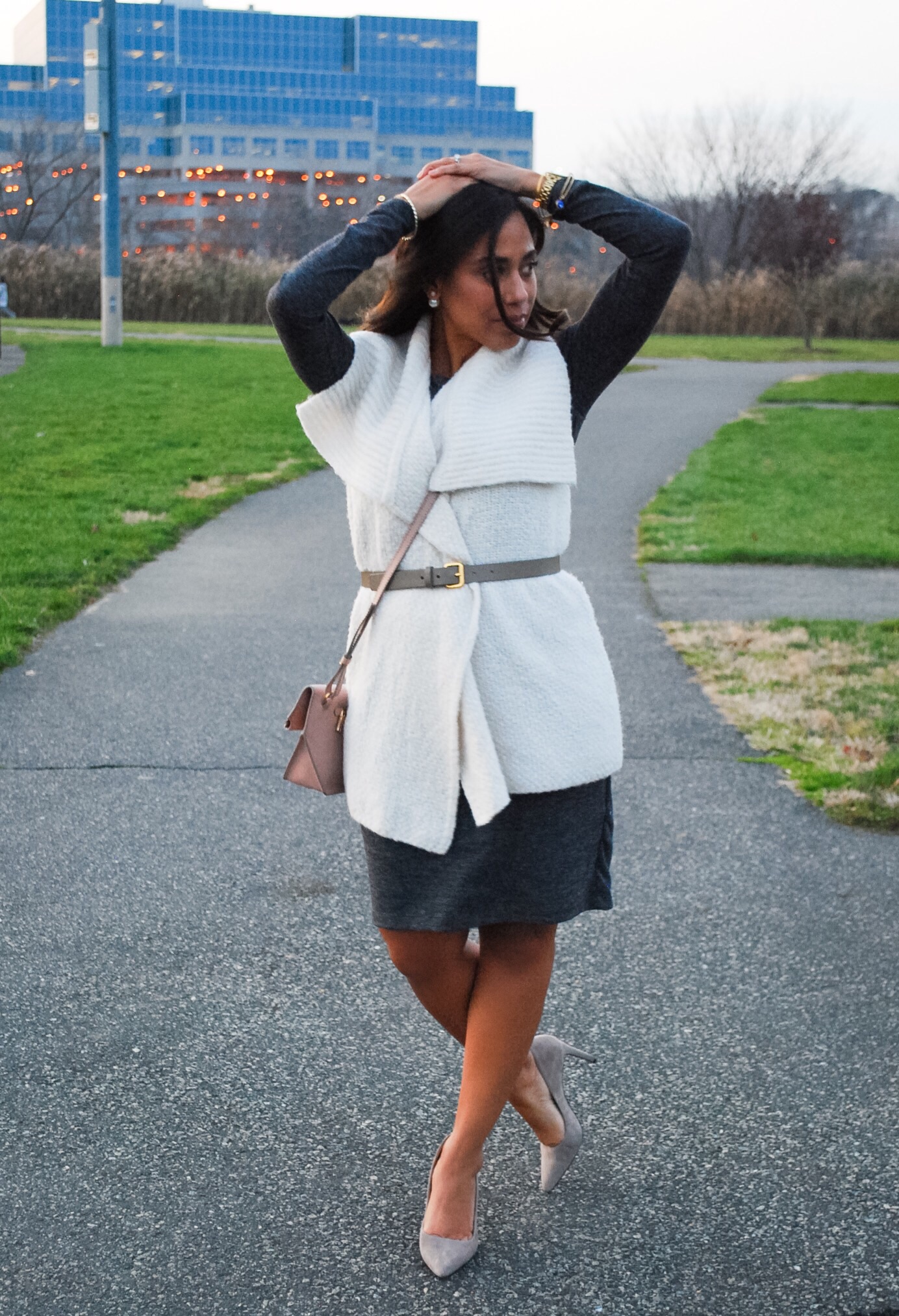 With the weather being so warm lately, it's been rather easy to throw on a cozy vest (my comfort zone lately!) and basic underlayer, like a t-shirt or dress. I am far from comfortable with my body since having my daughter ( a year ago already!), but I am accepting it for what it is and appreciating the comfort of a body conscious dress as long as I balance the look with a long coverup. Therefore, a long vests are the perfect way to get a bit of both looks in an outfit.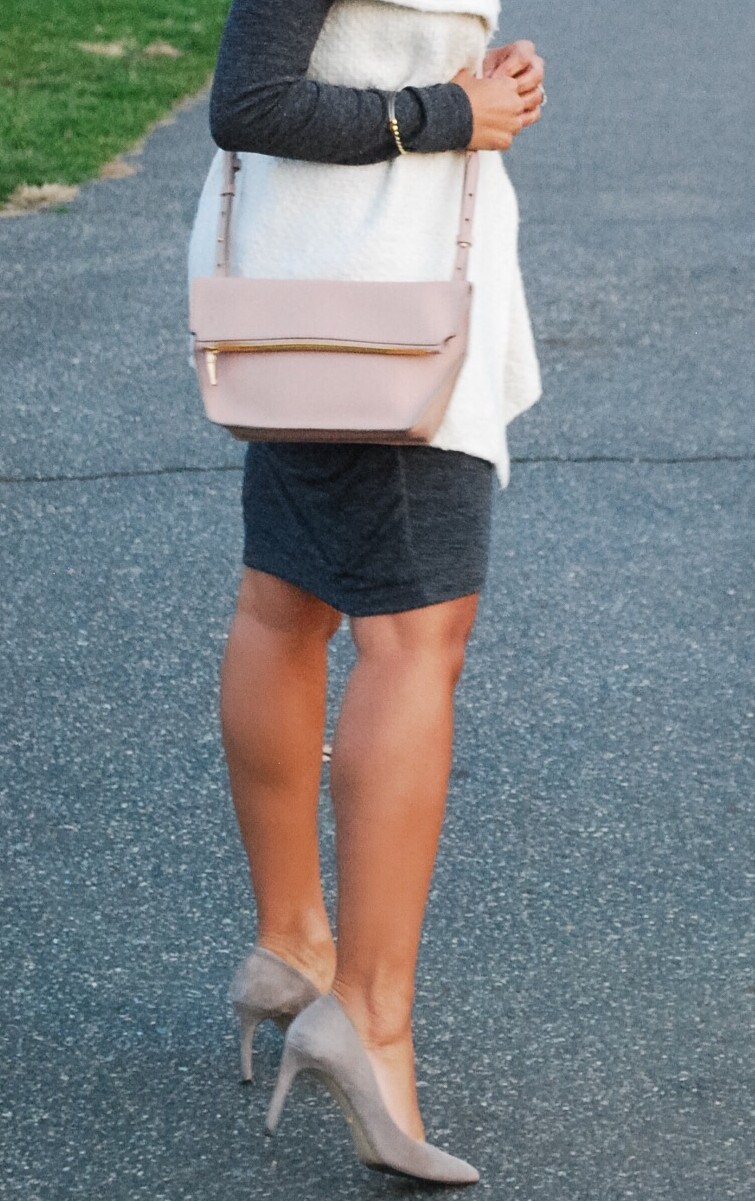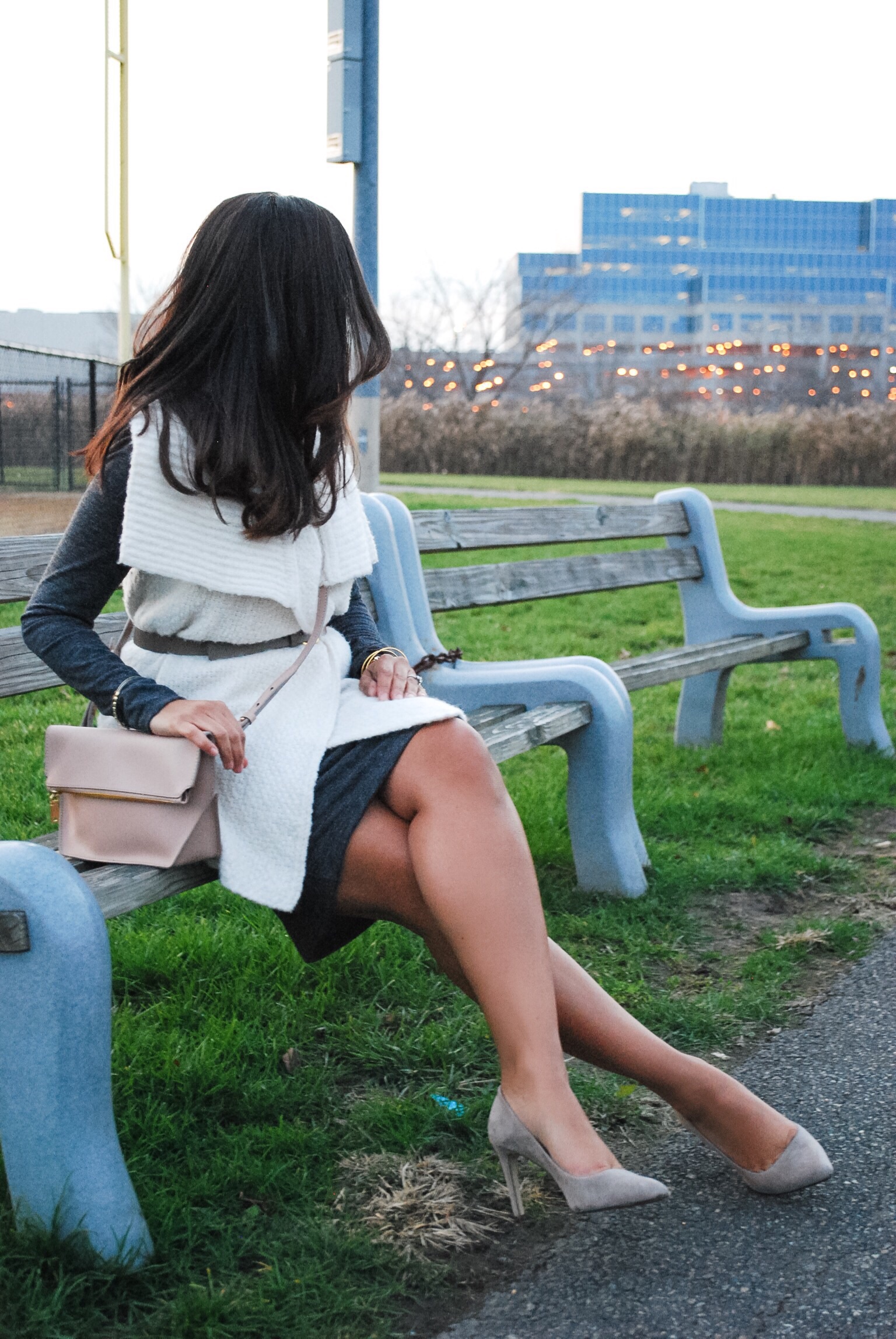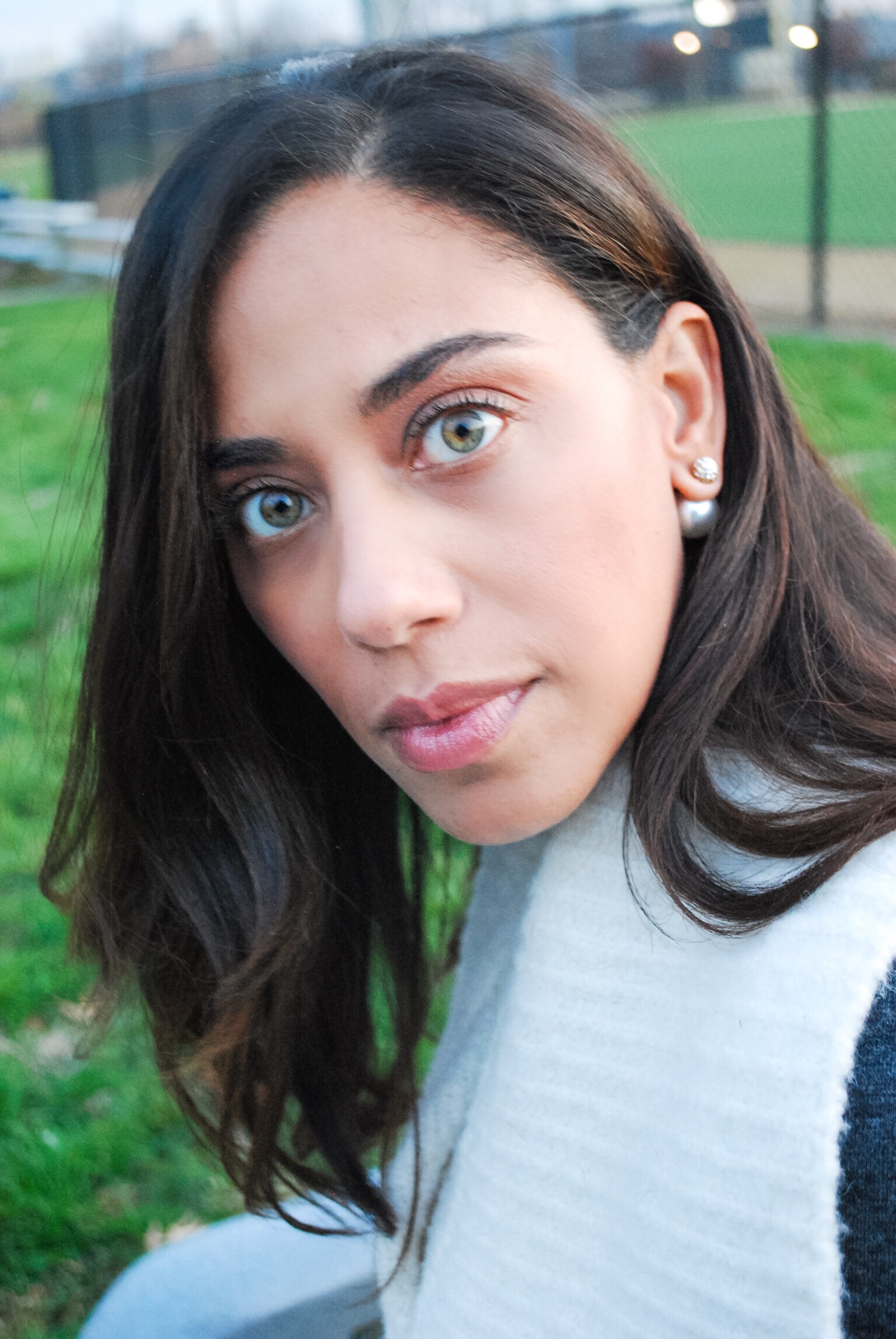 Outfit::Loft sweater vest (Under $50!) | Banana Republic dress (similar here & here) | Ann Taylor suede pumps (similar here under $35) | J. Crew leather handbag (Under $65 in red!) | Ann Taylor earrings | Alex and Ani bracelets (here and here)
With the New Year right a few days away, I want to thank YOU for being a gift to me and a great addition to my balancing act! I have been so blessed to learn how to create this space, make it function as best as I could (still learning!), and become part of a community of women (and men!), who support me and my goals for the future. I enjoy fashion and know that styling oneself and inspiring others (so many women have asked me to help style them…I'm considering making it a part of what TSG offers! Would it be of interest?) can be transformative, particularly to a person going through a life change or experience that forever shapes who they want to become from that point on. Thank you, thank you, thank you!
And in the spirit of growing, I'd be so honored if you would share this space with anyone you know that you think would enjoy my (petite!) style, my story or both. So feel free to pin it (hover over any pic), tweet about it, post it/share a post on FB or tag @thisseasonsgold on IG. Feel free to email me your thoughts at thisseasonsgold@gmail.com or sign up for the newsletter to get the inside scoop on what's coming up in the new year! All of it works! It would mean so much to me and my little team (family!), and help us start even stronger in 2016! Have a wonderful start to your week!