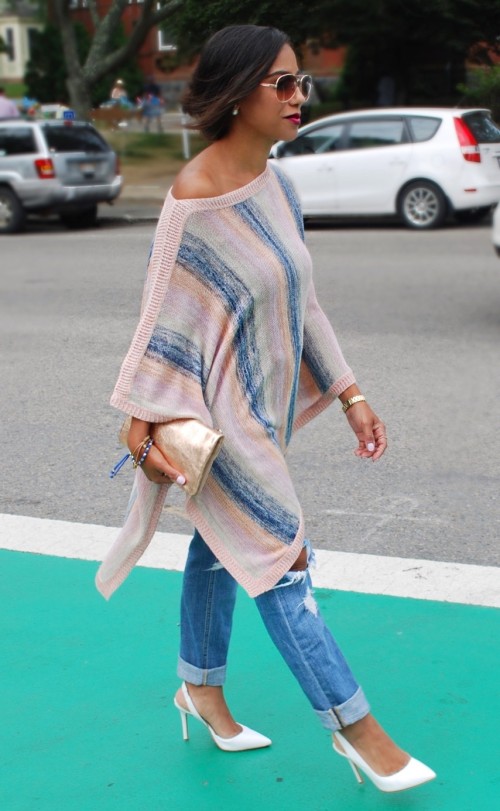 Hello everyone! It's the weekend! I have missed out on posting and sharing lately since I have been preparing for the start of the new school year. It's slowly coming together and getting into the new rhythm of it all has had its ups and downs. The newsletter and  new site are almost ready for a big reveal (it involves so much more than I ever thought, and I want it to be amazing for you all!), and I can't wait! So, I figured what better way to share how I am closing out summer than with a little look back at my time spent on Cape Cod!
One element of fashion that I love most is playing with color.  And while a great black and white outfit can make you look sleek and defined, there's just something about wearing color that brings out your personality (See what I mean?). And when I was packing for my vacation a month ago, I wanted  to be comfortable, but also wanted to dress up to have fun in the evenings out on the town. Cape Cod is beautifully colorful during the summer. From the deep hues of the hydrangeas to the blue waters and bright colorful doors, you can't help but want to play a part of the scenery.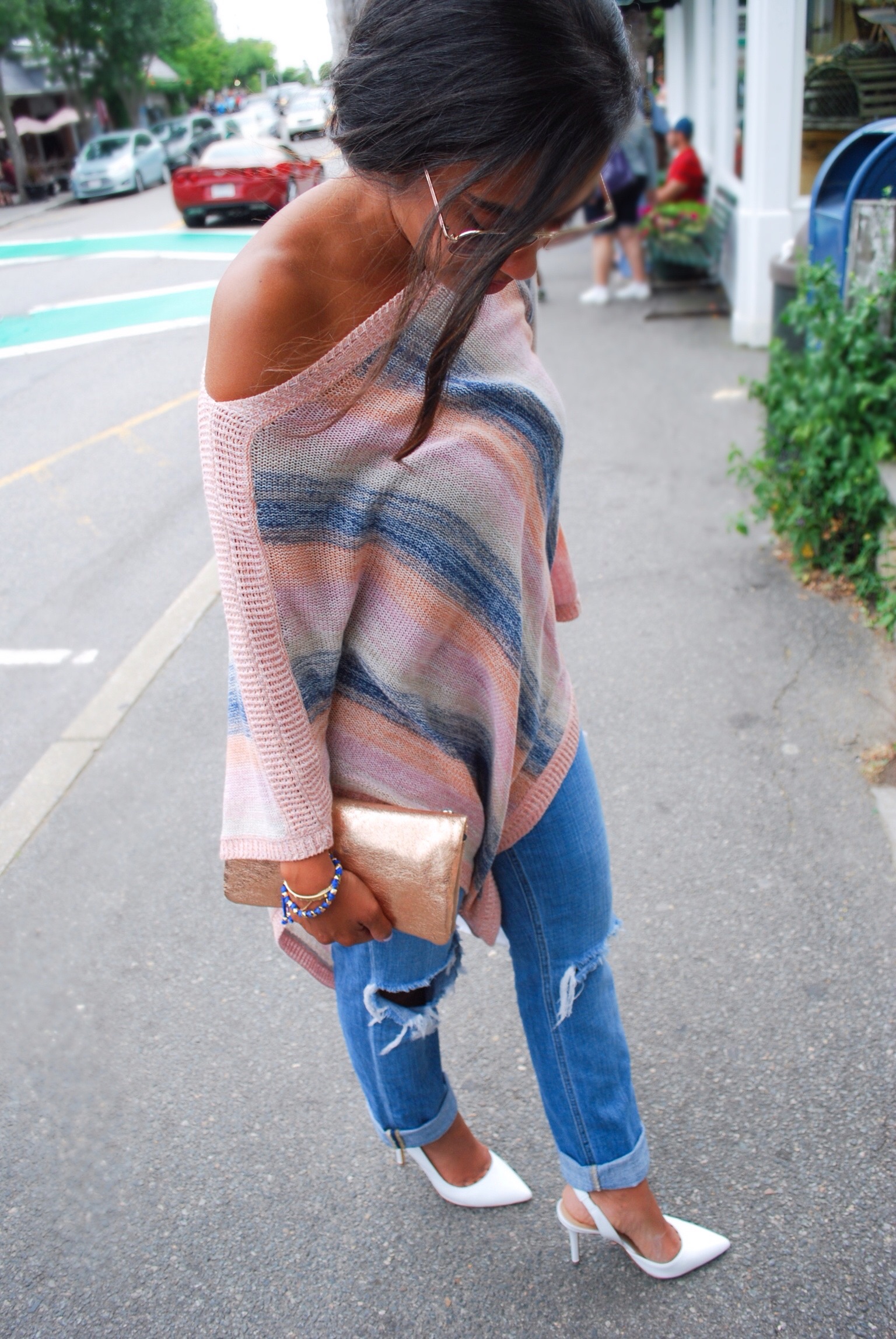 One thing to love about evenings on the Cape are the cool breezes that come after a long hot day out in the sun. I loved this poncho, not only for the color but for the lightweight and airy feeling when wearing it. I can easily see this being the perfect transitional piece from summer to fall.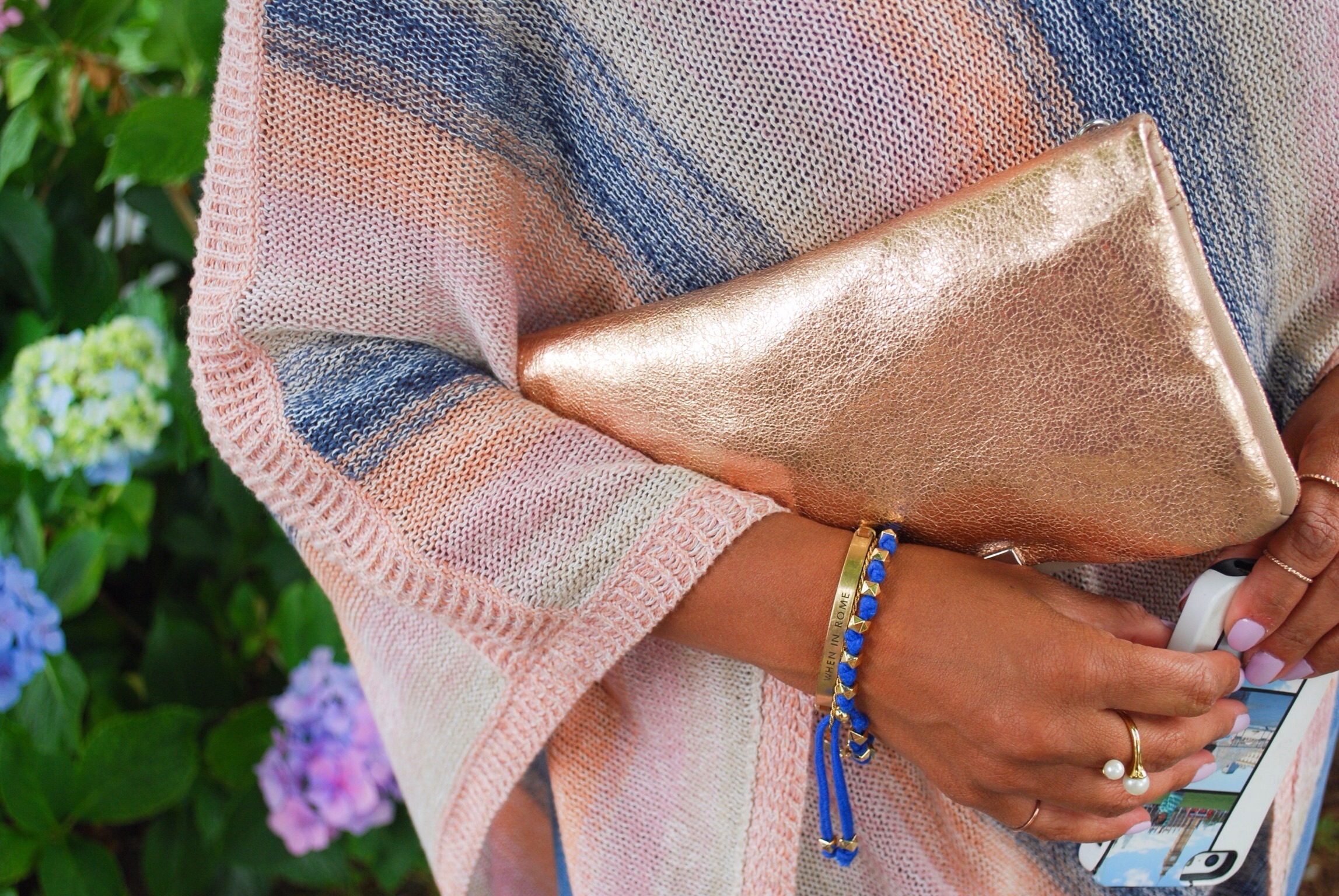 Being summer, I decided to style the look with a mix of ripped denim and white heels to keep it a bit more casual for the night while out for dinner and a little shopping.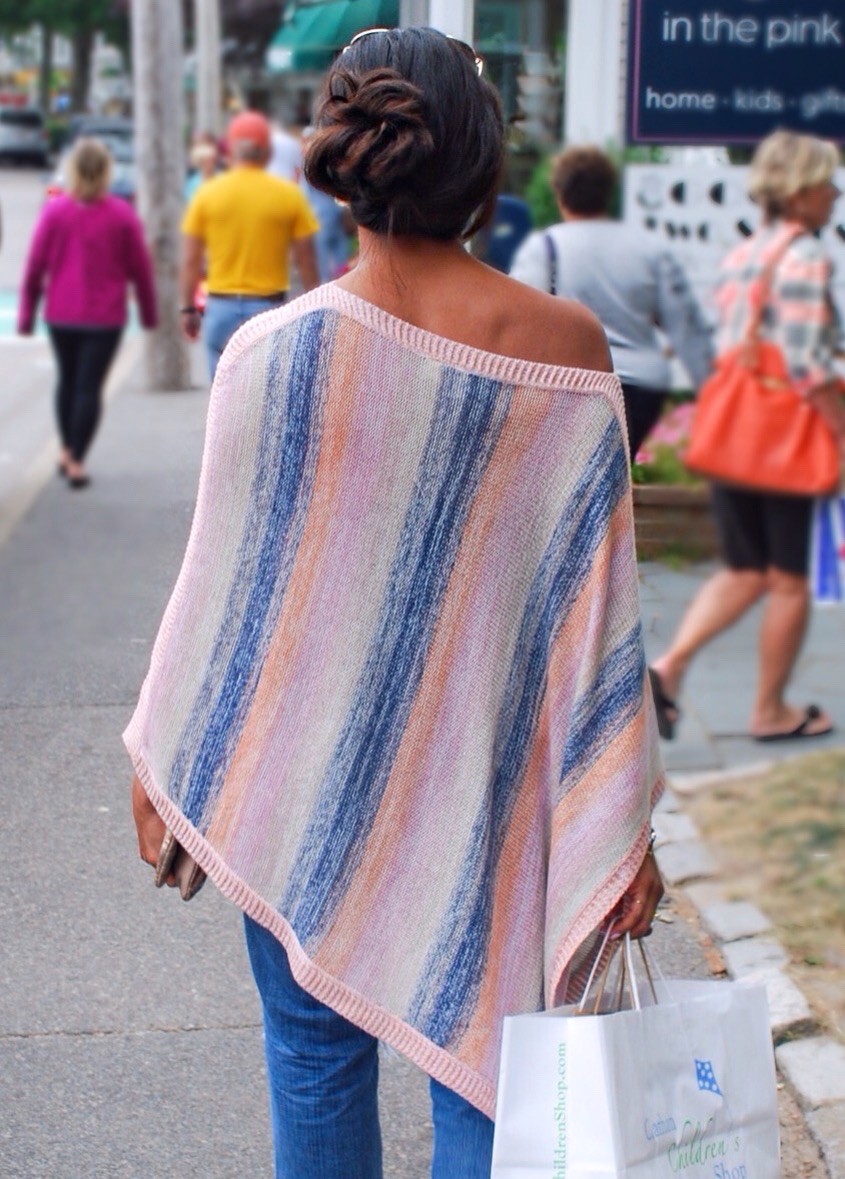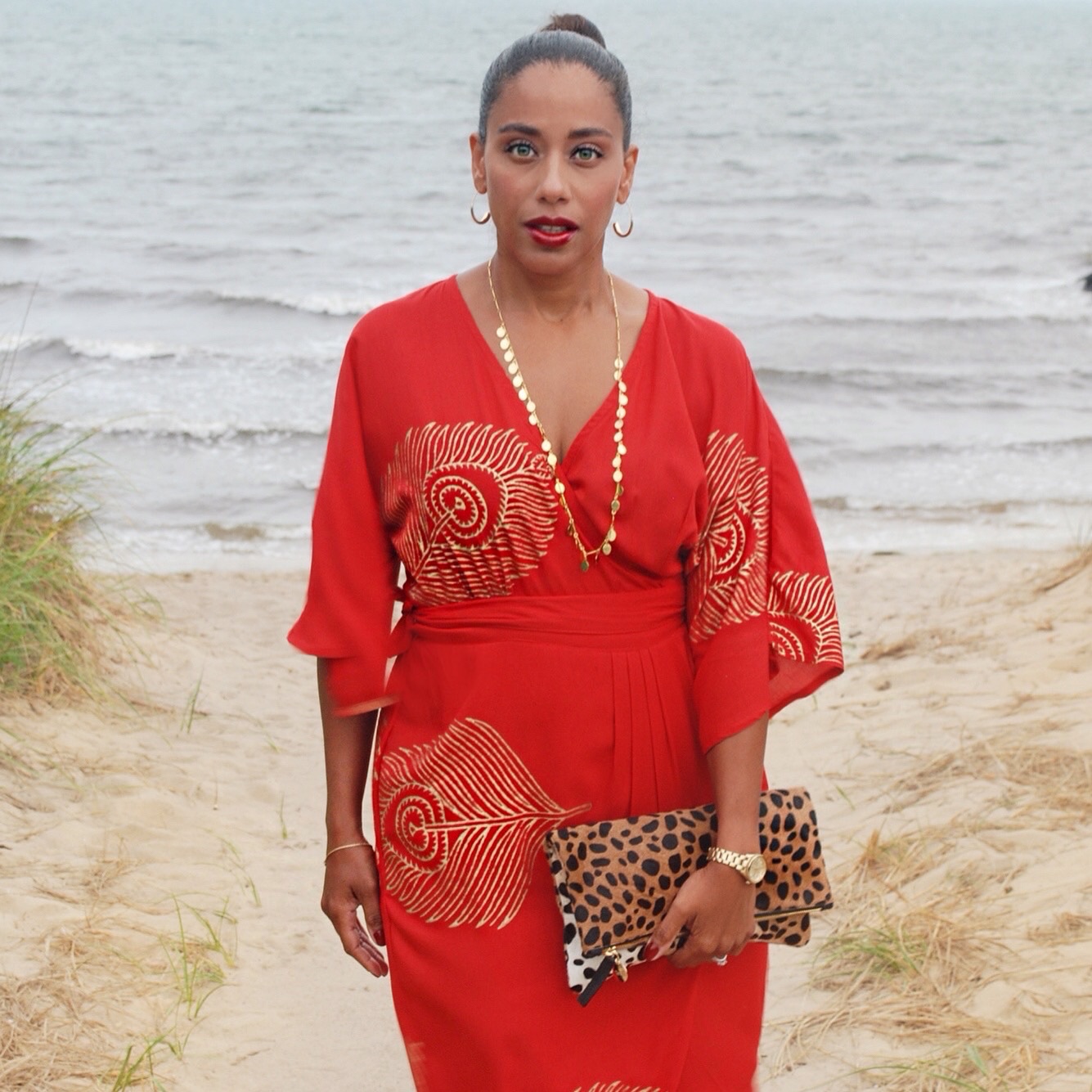 Mr. E and I had the lucky opportunity to go out to the Ocean House for a date night (grandparents are awesome!), and I was so happy to wear this red kimono dress. What makes this dress even more special is that it represents an amazing fashion label that promotes one of a kind textiles made from women artisans around the world. Its mission speaks to my personal interest in supporting and inspiring other women through fashion. Marissa Heyl, the founder of Symbology is a creative force that I hope to have the pleasure of meeting one day. I look forward to seeing and wearing many more of her designs in the future in support of her mission. More about Symbology here.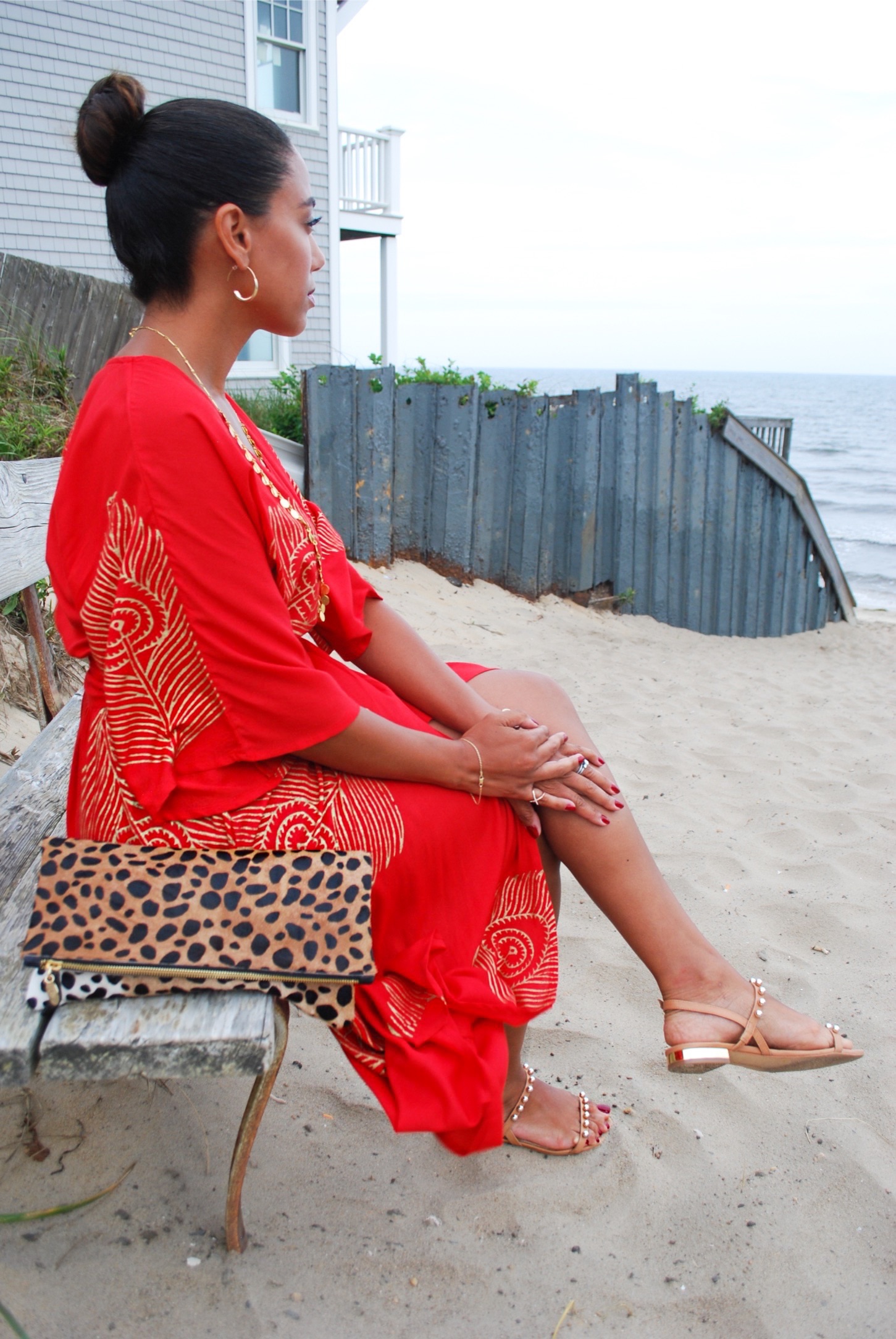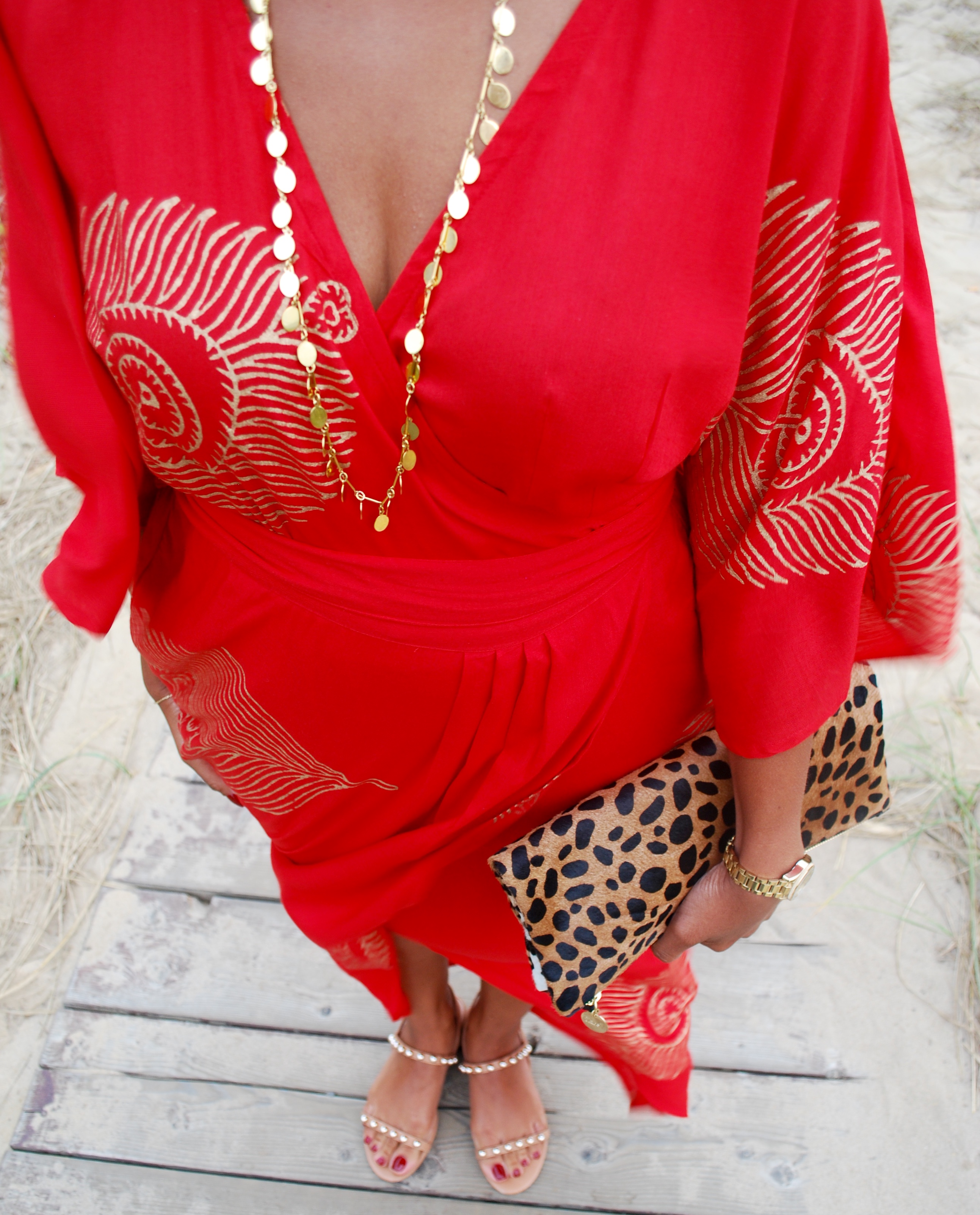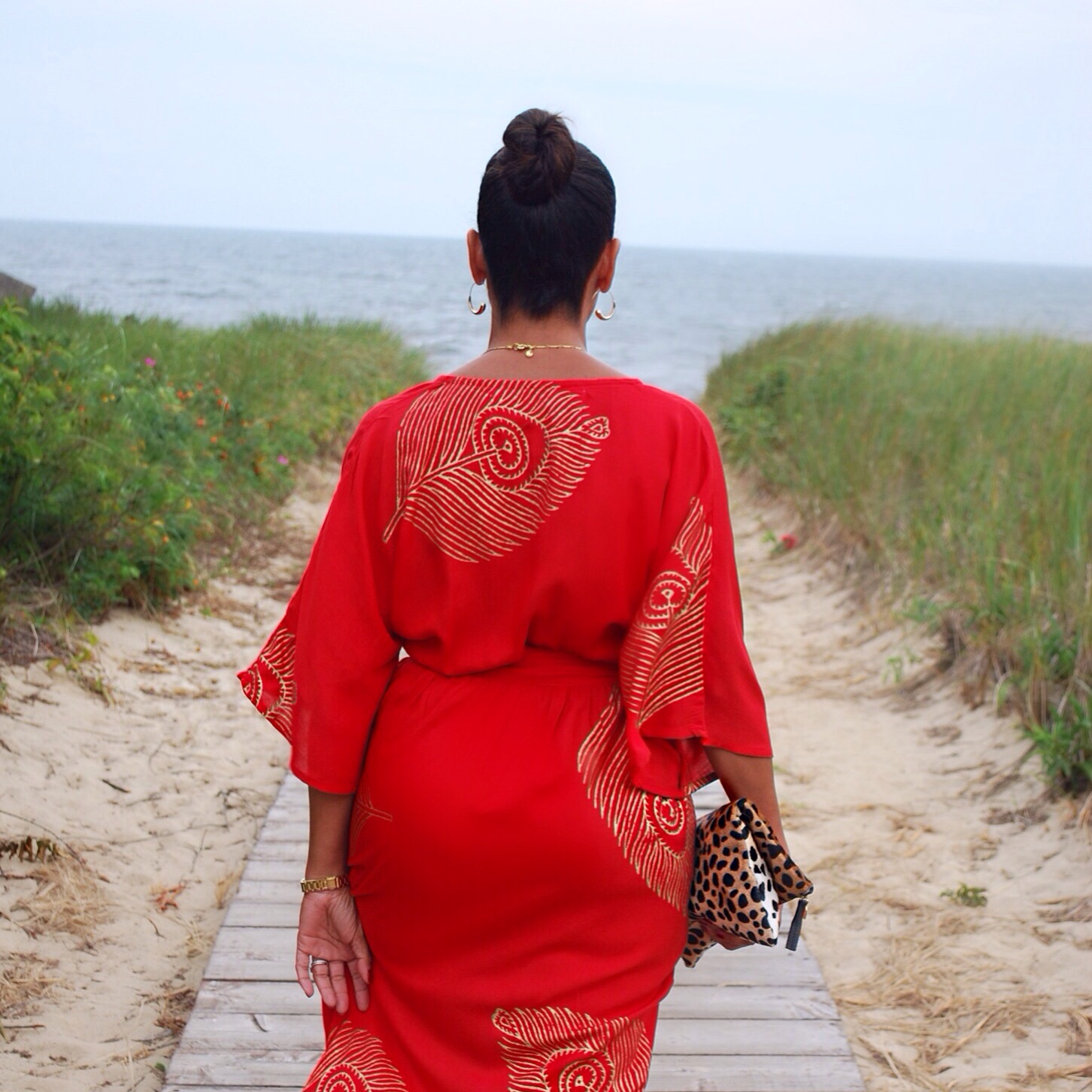 Outfit #1: Anthropologie Poncho (love this as well!) | Loft jeans (old, other great boyfriend style here) | Vince Camuto slingback heels | Marc Jacobs clutch (also love these here and here!) | Loft sunglasses | Banana Republic bracelets | Ann Taylor pearl ring
Outfit #2: c/o Symbology Kimono dress |Vince Camuto sandals | Clare V. clutch | J. Crew necklace (old, similar here) | Earrings (old, lovely silver half-moon pair here) | Rings (Bauble Bar has some beautiful rings here)
Thank you for reading!
xoxo, Jessica
Follow my blog with Bloglovin