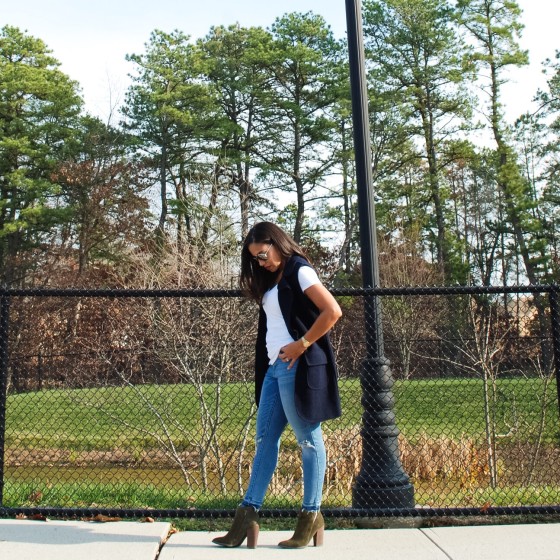 Happy Tuesday! I am so determined to get myself on a strict blogging schedule in the New Year! But I'm finding it a bit hard to get it together with the holidays or believe that we are even about to celebrate Christmas with it being so warm this time of year. I'm such a four seasons type of girl! The last time I can recall a warm December was when I was spending my Christmas in Florida! While my weekend was quite busy with a bat mitzvah (lots of dancing, face painting and henna!) and auntie duty (the twins!), I was excited that another one of my posts made it to IFB's Links this past week! I thank all of you for always sharing and caring about this space, so I'm thrilled when I get to use it to share other creative online spaces as well! Be sure to check some of them out and please consider sharing some of our posts on your social media to continue to help us grow! We always appreciate it by continuing to have access to great content and being able to share it with you!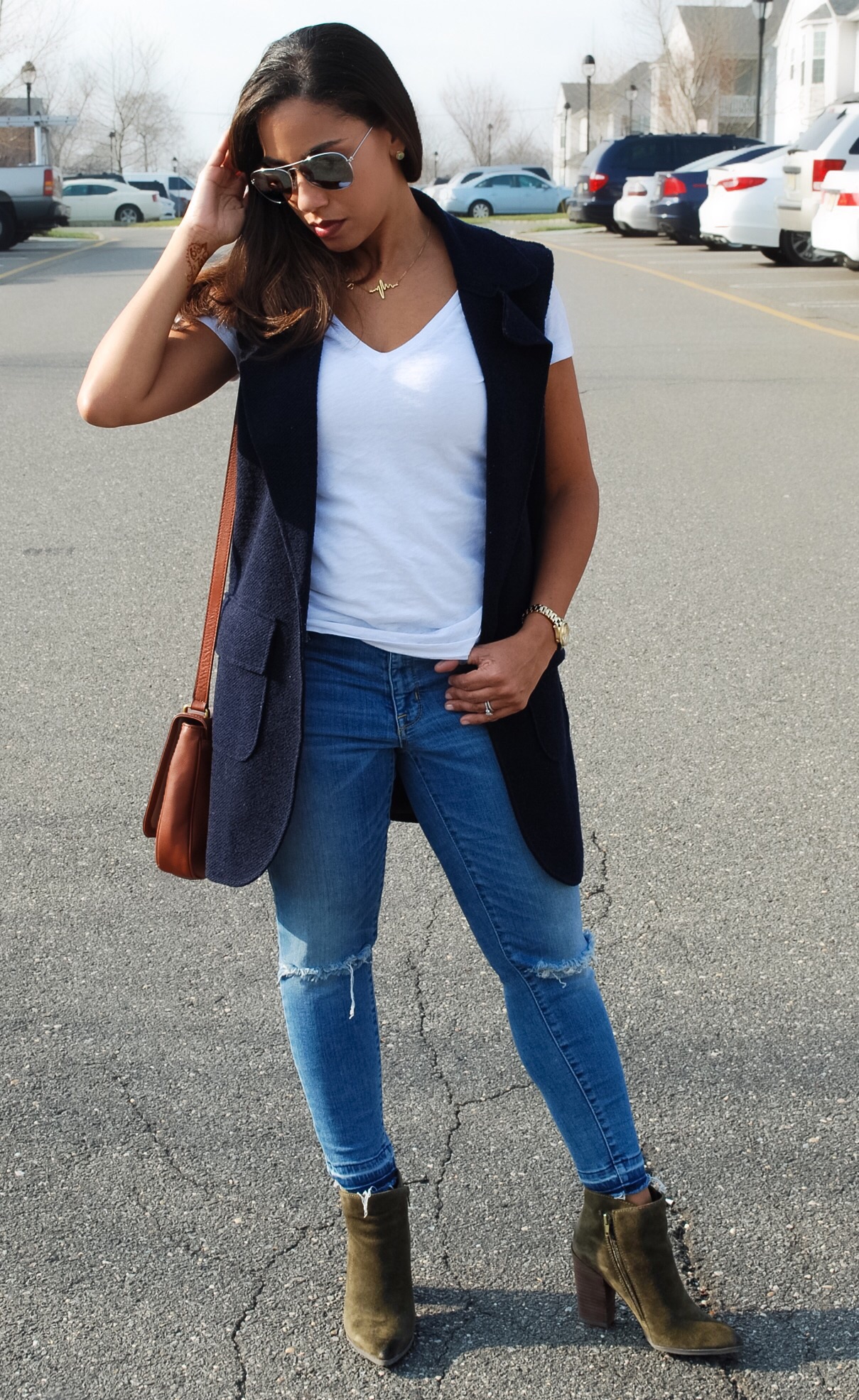 So what do you do and wear on a weird and warm December? Take advantage of long walks and wear short sleeves, of course! I can only imagine that if this were L.A. (I'm in the New York City area), I'd wear a vest and ankle boots all the time! However, I am craving some snow and wintery mixes to be able to play with my son all bundled up, drink hot chocolate (for a reason!), and make snowmen.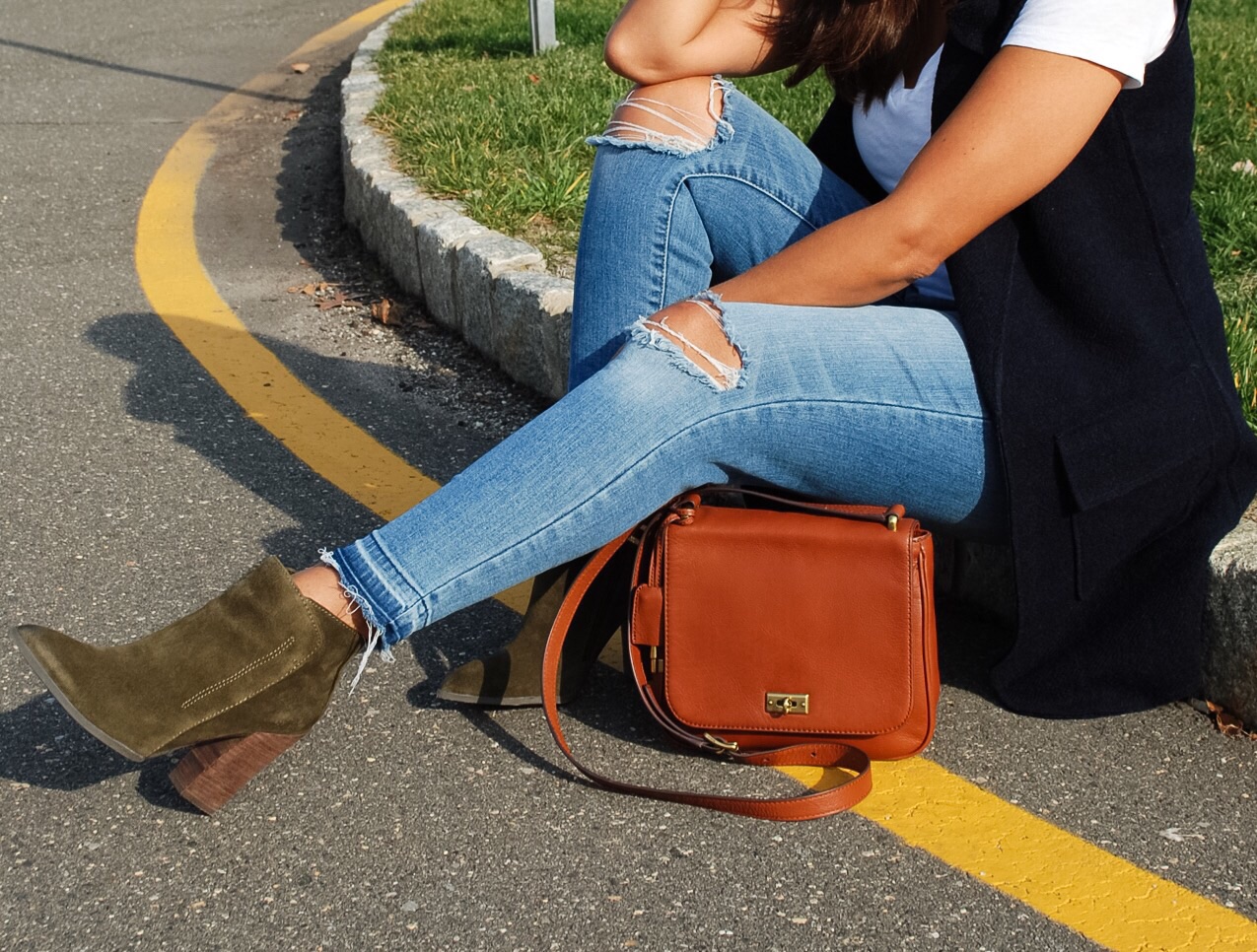 As for my warm December fashion, a long vest is a great classic piece to wear (and own!). I happen to love how they can be worn to dress up a look or keep it casual. I've worn this vest a couple of times on repeat simply because I am truly loving the length and texture of it. It can go with almost anything I own, from jeans to knee length skirts, with a t-shirts or turtleneck. Now I'm petite, so I struggle with finding the right type of ankle boot that doesn't just make me look shorter. But when I found this pair, I loved how the pointy toe gave me a bit of an elongated leg (how does it do that?!?) and therefore they found their way to my closet!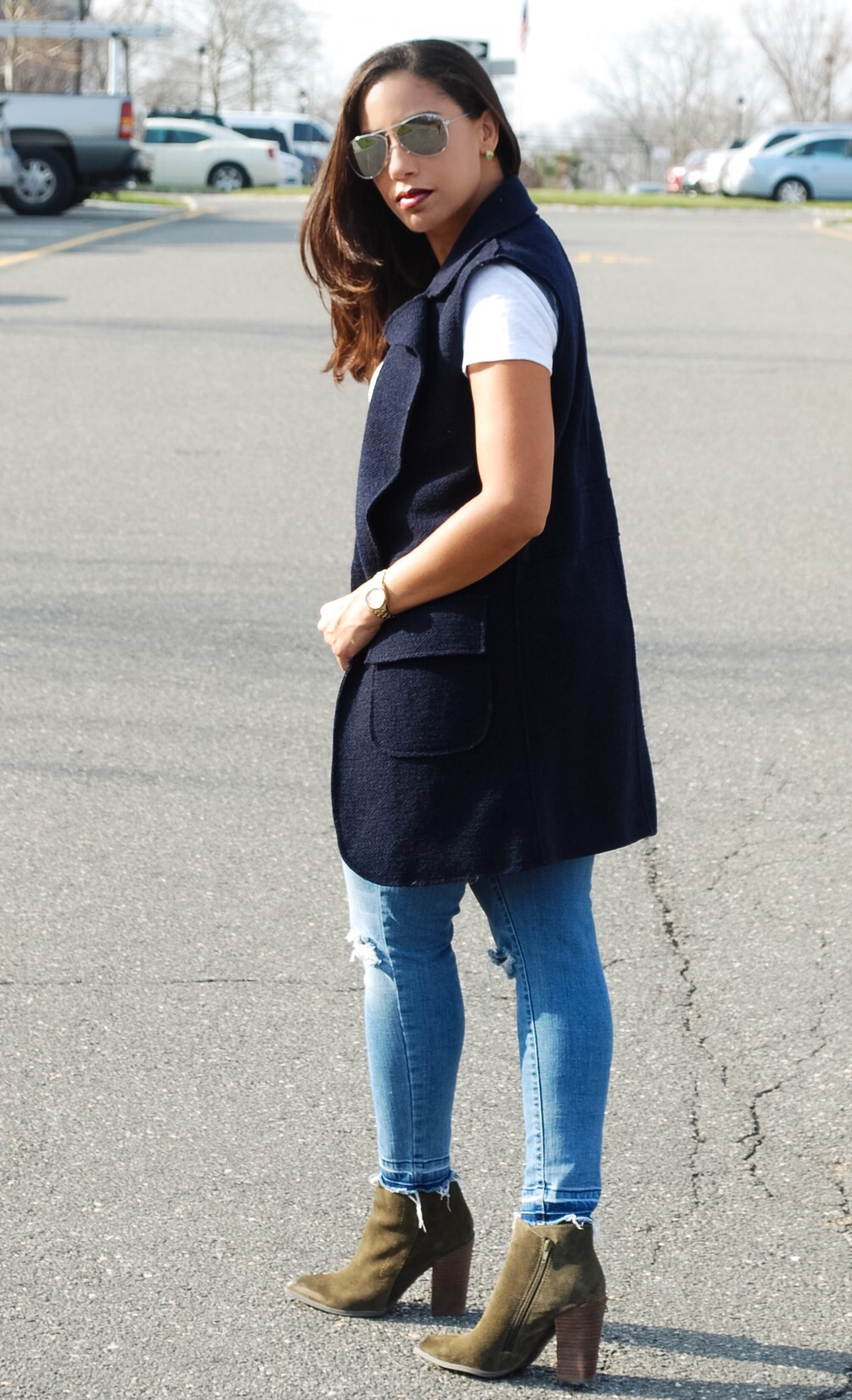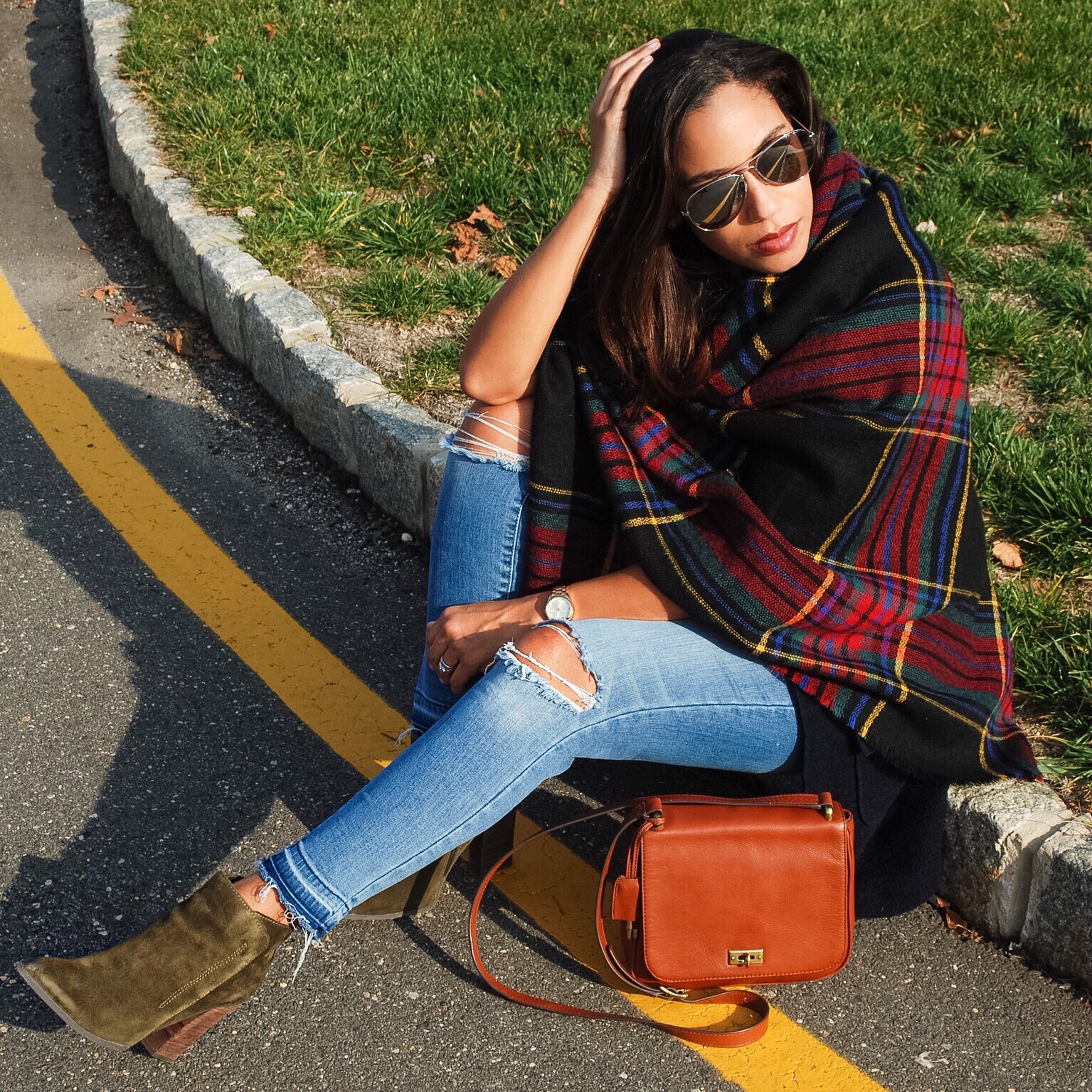 One challenge to wearing vests is how to keep warm when it actually is cold outside, and a great oversized scarf is definitely one way to keep the vest on and keep warm at the same time!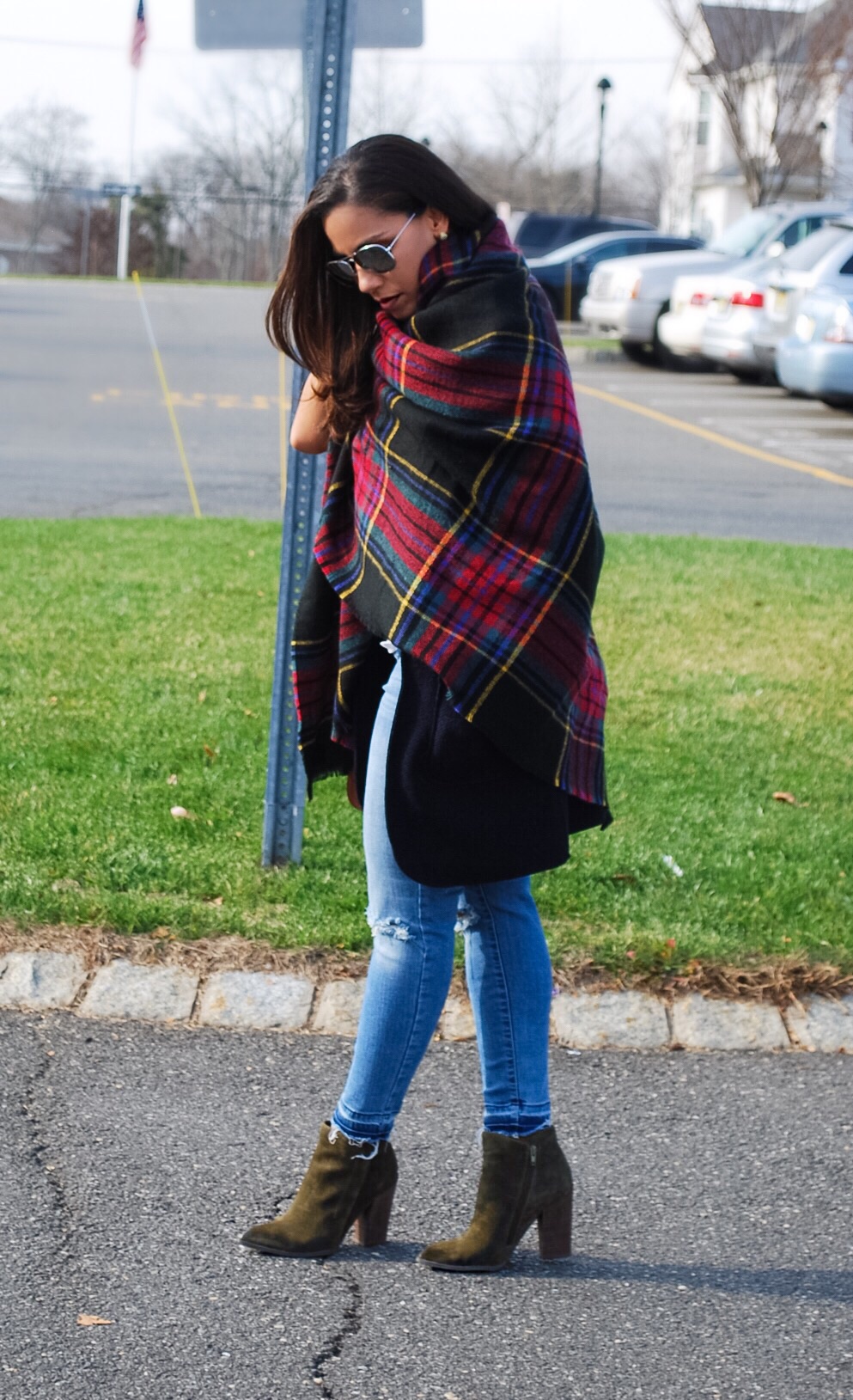 Outfit :: Zara vest (check this pinstripe or this one here!) | Mossimo jeans  (old, similar)| J.Crew vintage tee | Guess boots under $100 (love these here and or these in burgundy!) | Fossil handbag (old, similar here) | ASOS scarf (similar here and here)
Thank you for reading! And thank you for sharing this post or pinning it to your board (hover over to see the Pin It button!)


Follow along on Bloglovin
---
Links à la Mode, December 10
SPONSOR: Shopbop Holiday Gift Guide, MM6, Madewell Dresses, Veronica Beard Jackets, MDS Stripes, SAME SWIM, Emerson Road, Infinity Scarves, Vests, Men's Accessories