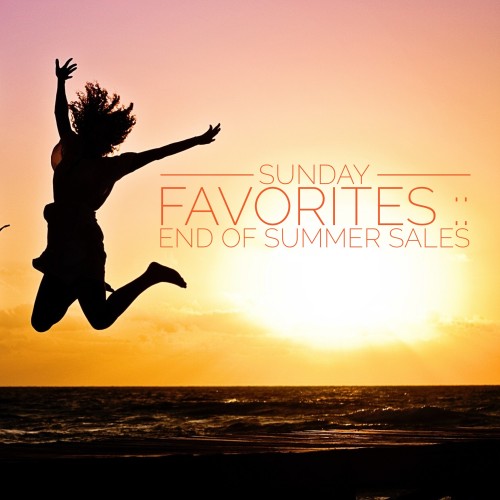 Happy Sunday! I hope you are enjoying your Labor Day weekend somewhere special even if that's just home on the couch. That just so happens to be where I am this weekend getting ready for some exciting new looks and stories to share. I ended up being one of those parents who waited until the last minute to get all the school supplies for my son. Needless to say, I found myself scrambling to find green plastic two pocket folders at the last minute. Did I find any? Sadly, I did not. So I improvised and got something that could be the closest next best thing. As a teacher, I know it's better to have something to start with than nothing at all! My point in all of this is to say never wait until the last minute to get what you need or want, because soon enough it may be gone! And in the spirit of not waiting, I figured I'd share some of my must have's from the many Labor Day sales going on right now. As a subscriber to so many newsletters (do consider joining our newsletter!) and email lists, sale season is a time when my inbox gets flooded with reminders about all the great deals out there, and I am happy to share them with you! It's so important to me (and to my integrity and my story) to share items that I actually own or would wear and you can expect to see me style many of these very pieces in the upcoming weeks! I can't wait!
Wishing you a great start to the school year or whatever new endeavor you are taking on as we dive right into the unofficial "end of summer"season.
Thank you for reading!
xoxo, Jessica
Follow my blog with Bloglovin